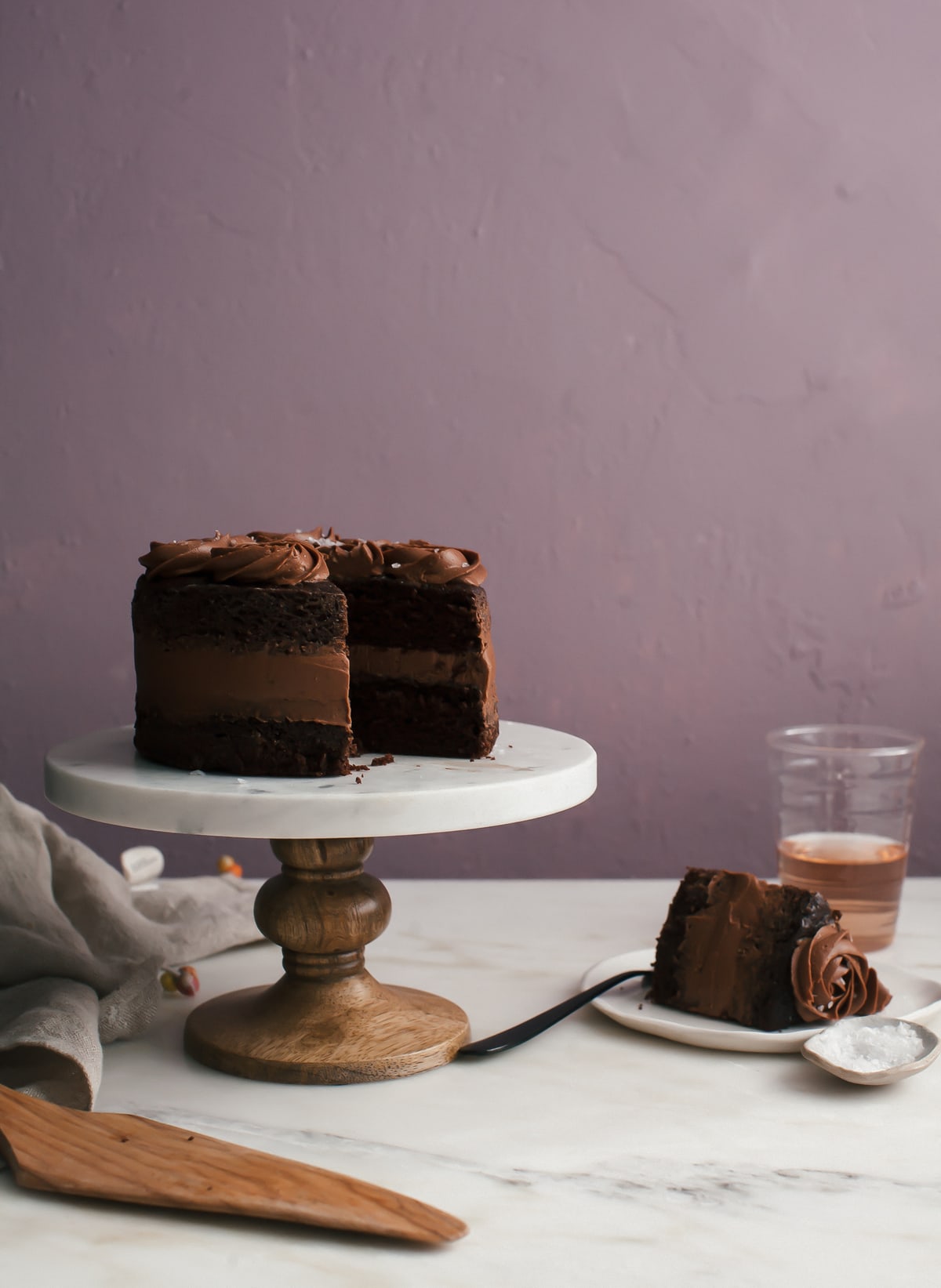 I'm concentrating on two things right now:
1. Get the kitchen (FINALLY!) in photo-ready shape to get her final school photo taken for this blog. I'm almost done! I purchased a whole lot of new and pretty things from the Urban Outfitters home sale last month and now I'm rearranging everything trying to make it nice.
2. And I'm currently trying to watch all of the Best Picture Oscar nominations before the award show in early March. This weekend was spent convincing everyone around me that I, Tonya was a movie that is important and we should go and see. And you know what?! It did not disappoint. I'm going and seeing Phantom Thread tonight and I will report back! Paul Thomas Anderson's interview on Fresh Air was wonderful.
February is inching closer and closer to us, after a very long January. It wasn't a bad start of the year and I finally feel ready to dive in a bit more.
I figured I'd start by sharing some thing that you should make and eat in the month of February.
February is inching closer and closer to us, after a very long January. It wasn't a bad start of the year and I finally feel ready to dive in a bit more.
Veggie Baked Ziti with Burrata (for two!) – Because Valentine's Day is in February. And regardless of your relationship/love situation, these are so good. The melty burrata on top is a beautiful addition.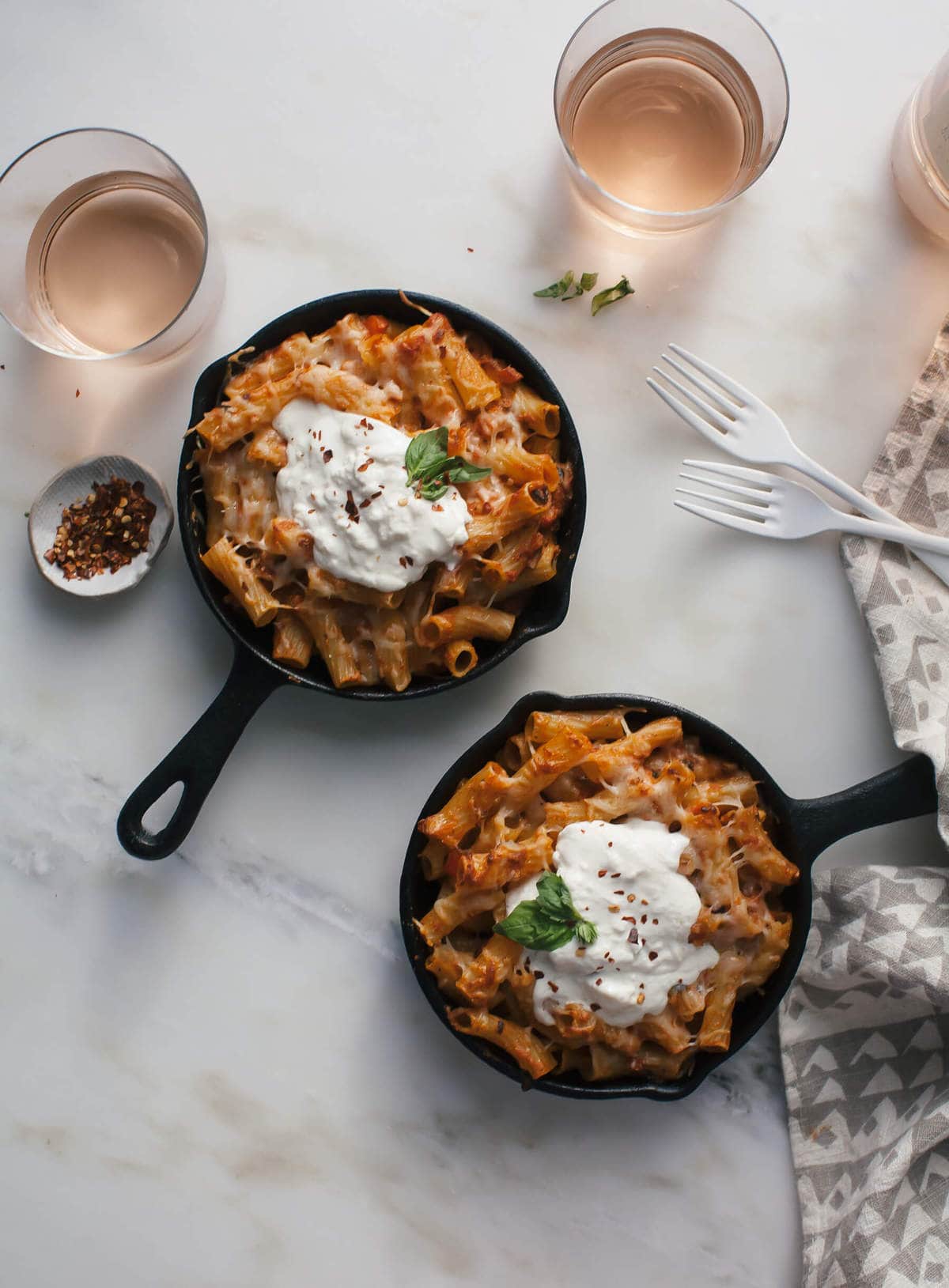 Baked Nashville Hot Chicken – This is one of my favorite dishes EVER because it's like Shake n' Bake Chicken but spicy. If you love Nashville Hot Chicken, you'll love this. And of course, since it's baked, it's so much easier; no fryer and no hot oil.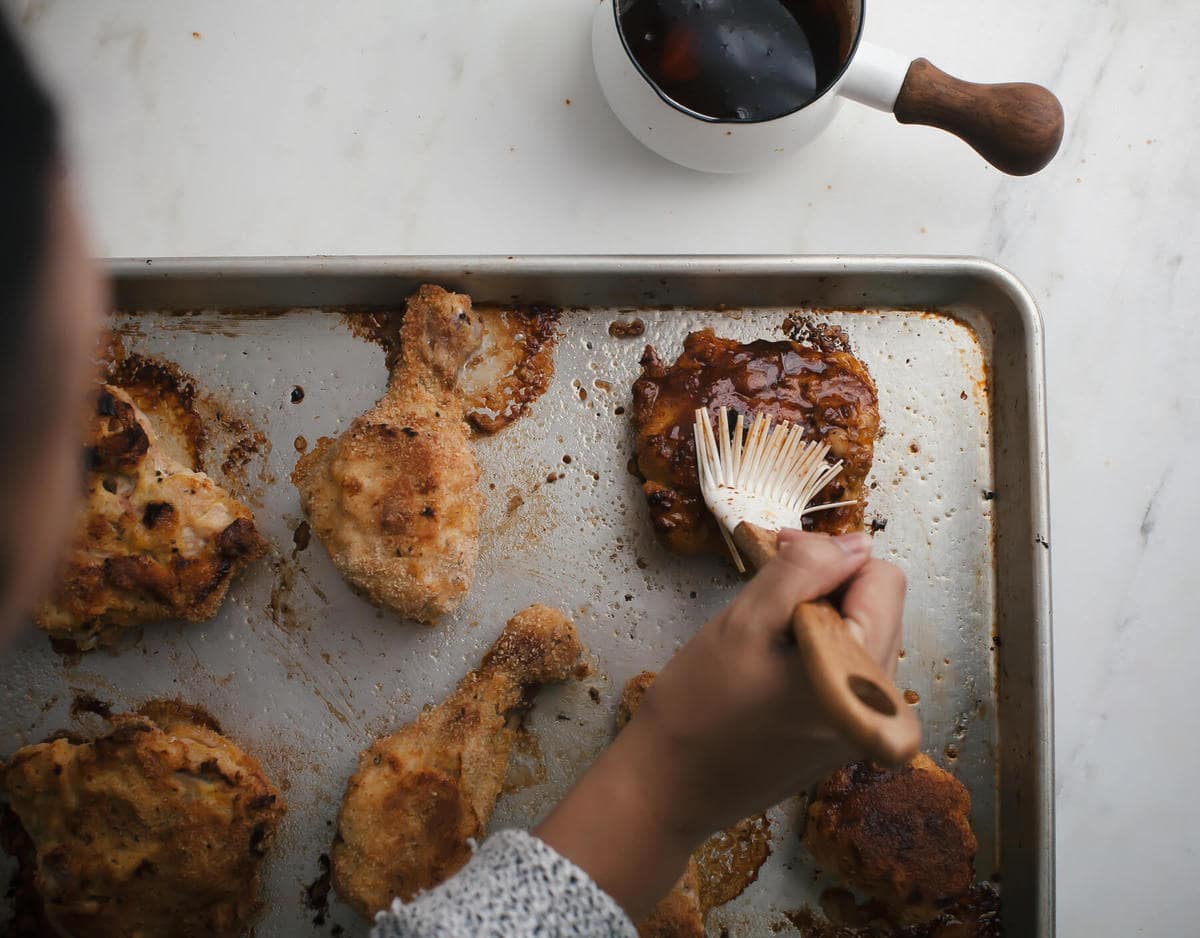 Bacon Western Cheeseburger Sliders – There's this football game everyone loves to watch happening soon (this weekend!) and these would be a wonderful thing to make. They're sliders so they're mini-sized.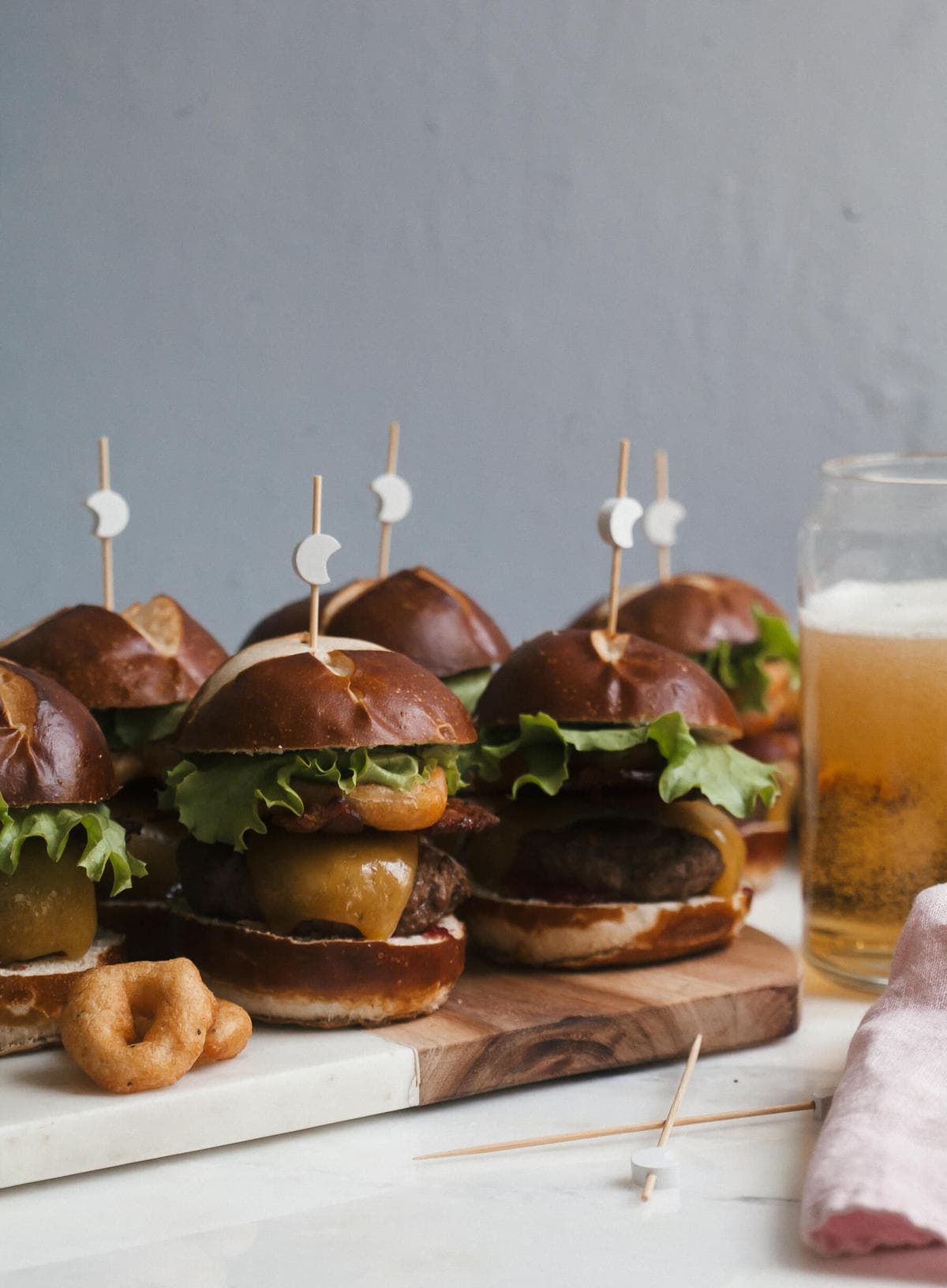 How to Make an Edible Stadium – A few years ago, I got inspired by Reddit (again) and set out to make an edible stadium just for fun. It involved lots of arts and crafts and piping with sour cream. I loved it!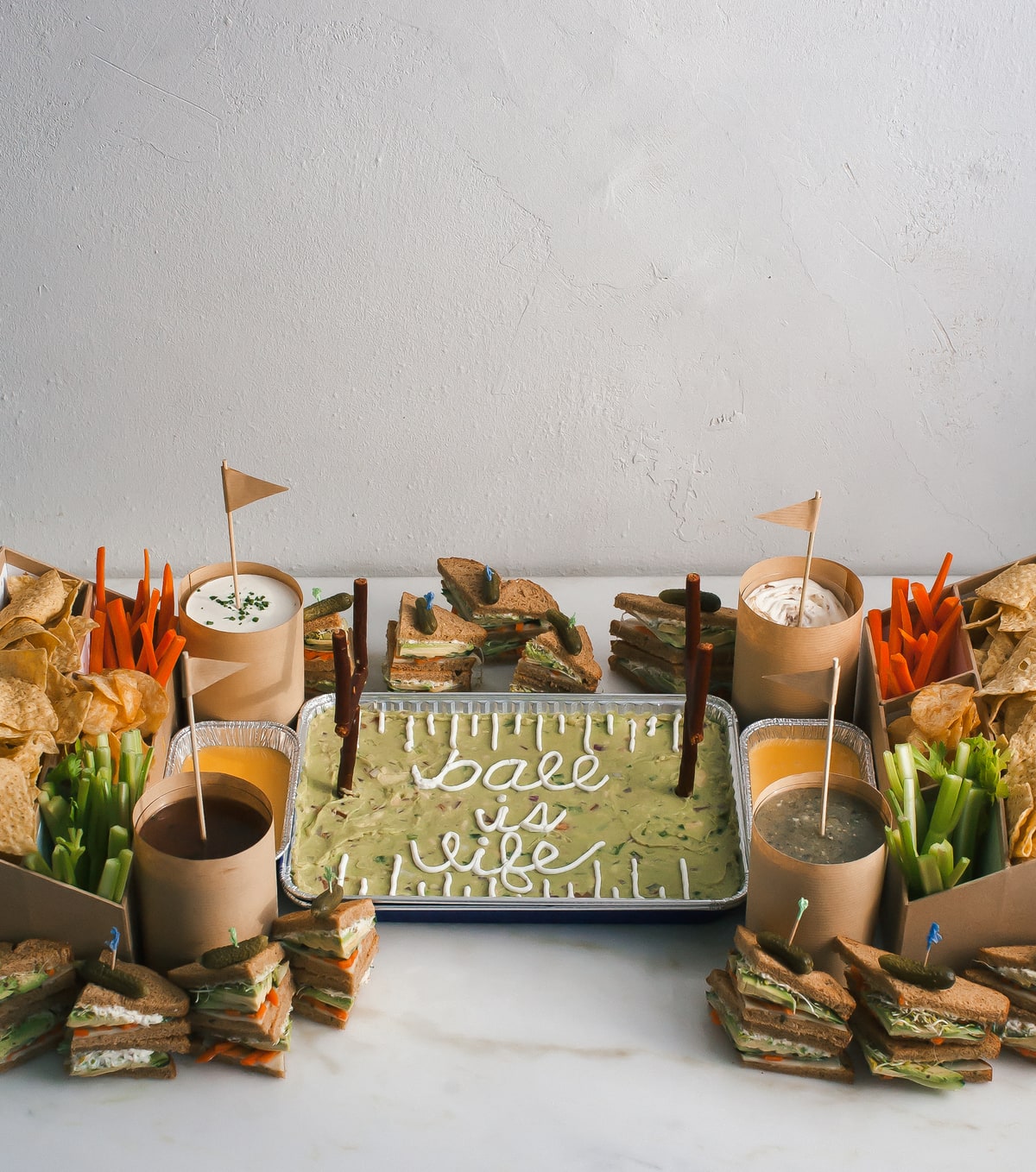 Heartbreak Cookies – More Valentine's Day content. I loved making these chocolate sugar cookies for the population of singles. I've been single and happy and I've been single and miserable. I wish I had these cookies in both instances.
Breakfast Tacos – It's hard to explain why I love breakfast tacos. I mean, there's not much I need to explain, right? I love these breakfast tostadas because I love eggs and chips and this combines my love for both.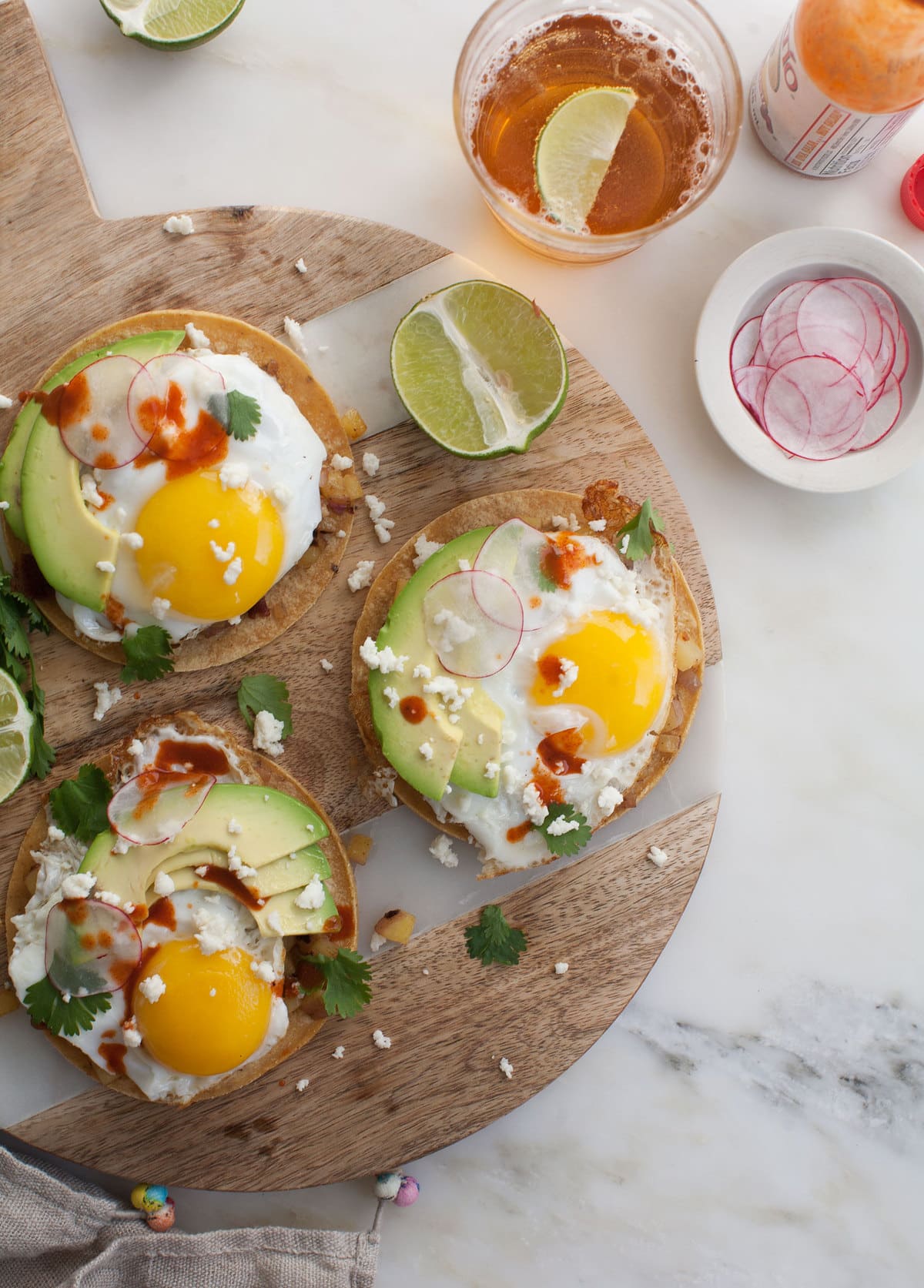 Breakfast Corn Dogs – Instead of regular hot dogs inside, these have breakfast sausages and they are SO good. Eat them with maple syrup and a little butter. Breakfast indulgence.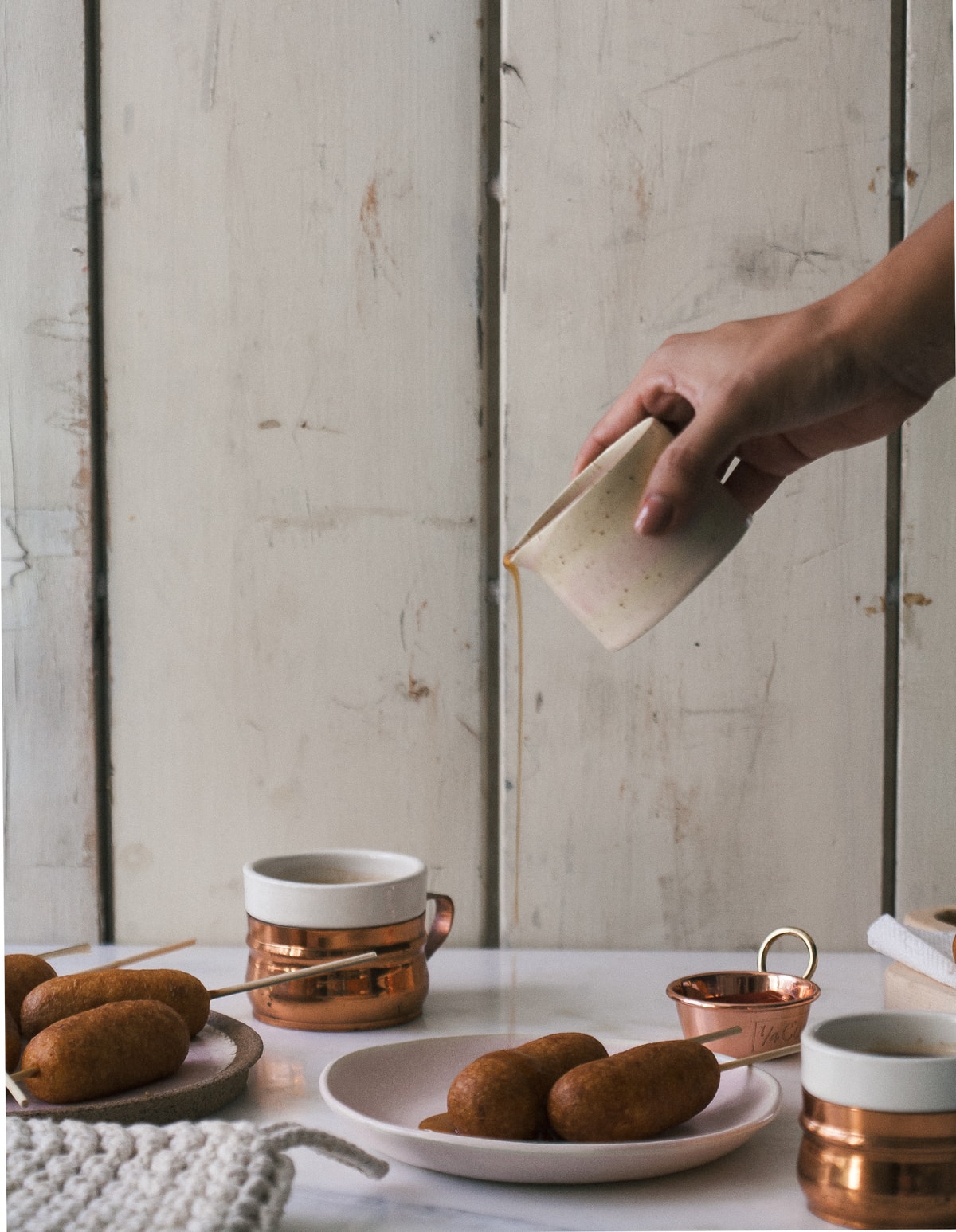 Oatmeal Chocolate Chip Cookies – I know I posted these last week but WHATEVER. I love these cookies and I feel like we should all make them. In the month of February, the weather can still be crappy and people are sick of it. Eating cookies helps.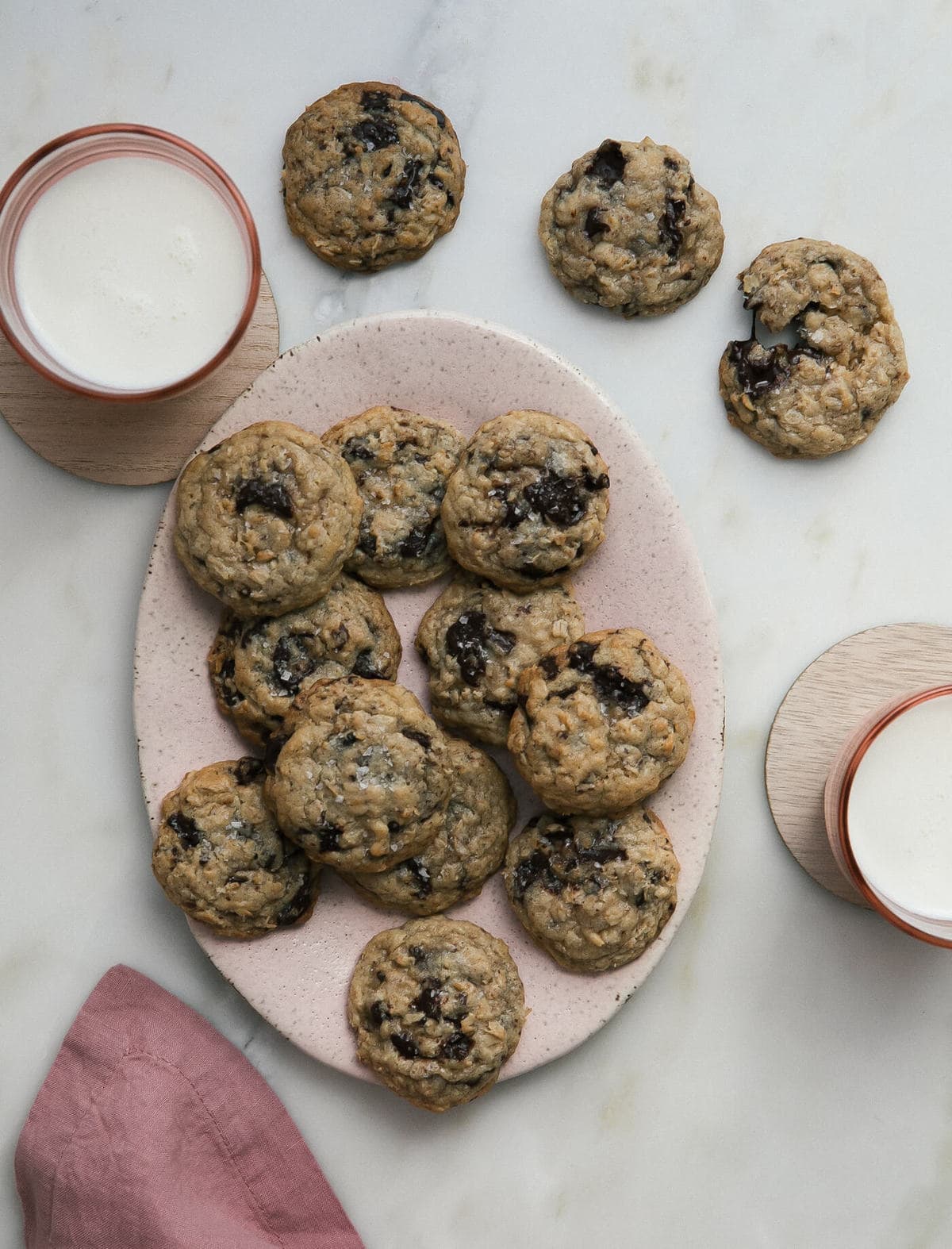 Rose Chocolate Cake for Two – Easiest chocolate cake ever. And it's made that much better with chocolate fudge-y frosting on top. A little salt makes it ultra good!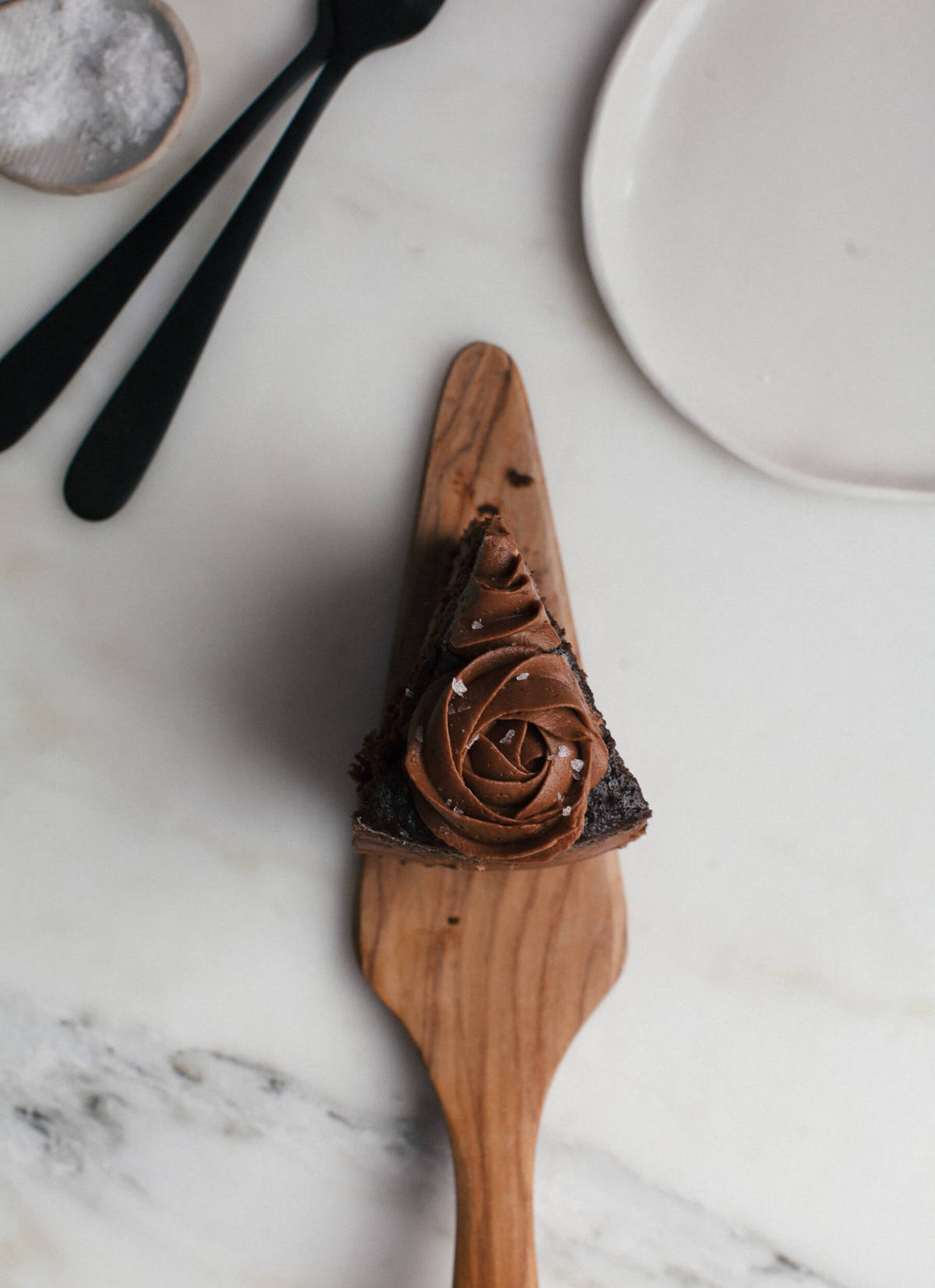 Aguadito – Everyone and their mom is sick. I've been trying to avoid all the sick people but it's super difficult. Instead, I've been making this soup because it's perfect when you need a bit of healthy chicken soup in your life.