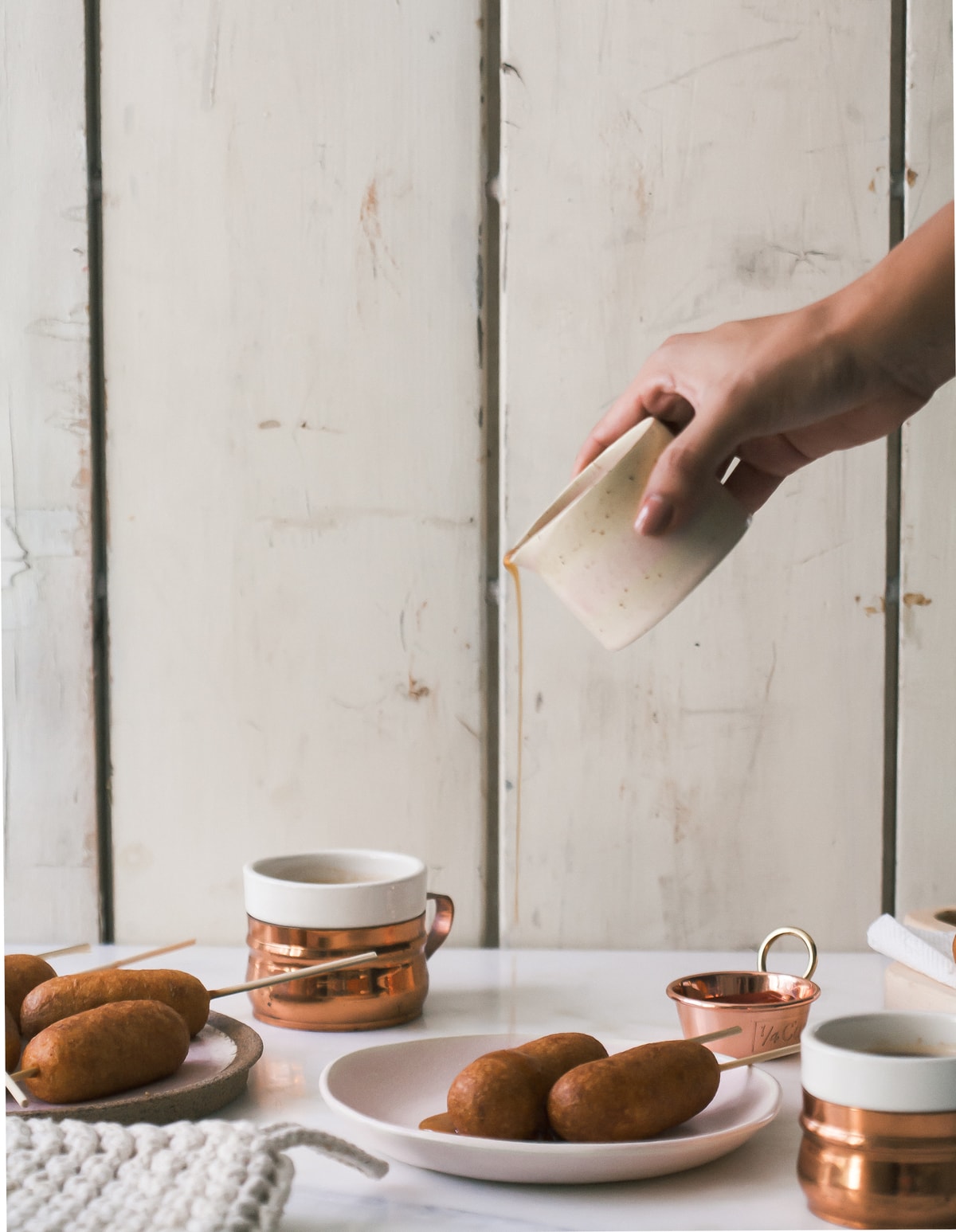 My favorite thing on Twitter is using it to hold polls. Not political polls, no, never, boring. But ones that are important to me.
Examples of past polls:
What should I watch rn?
1. The Hills, season 2
2. Catfish, current season
3. Real Housewives of Beverly Hills, season 1 (remember the medium?)
(Winner: The Hills)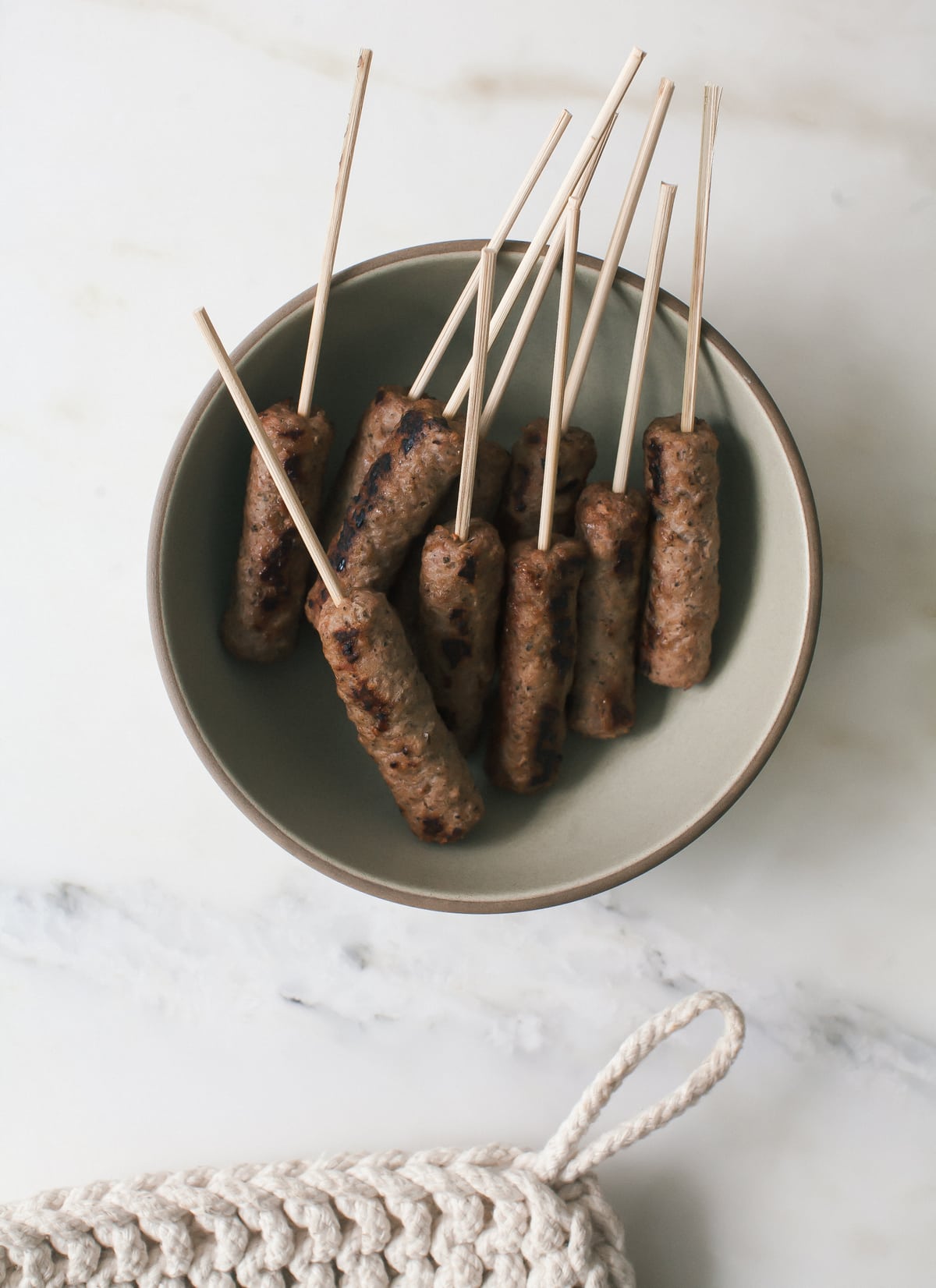 What kind of dump cake should I make?
1. Funfetti
2. Pumpkin + Chocolate
3. Chocolate + Caramel
4. Don't make a dump cake!
(Winner: funfetti (surprisingly, 'don't make a dump cake' didn't win!))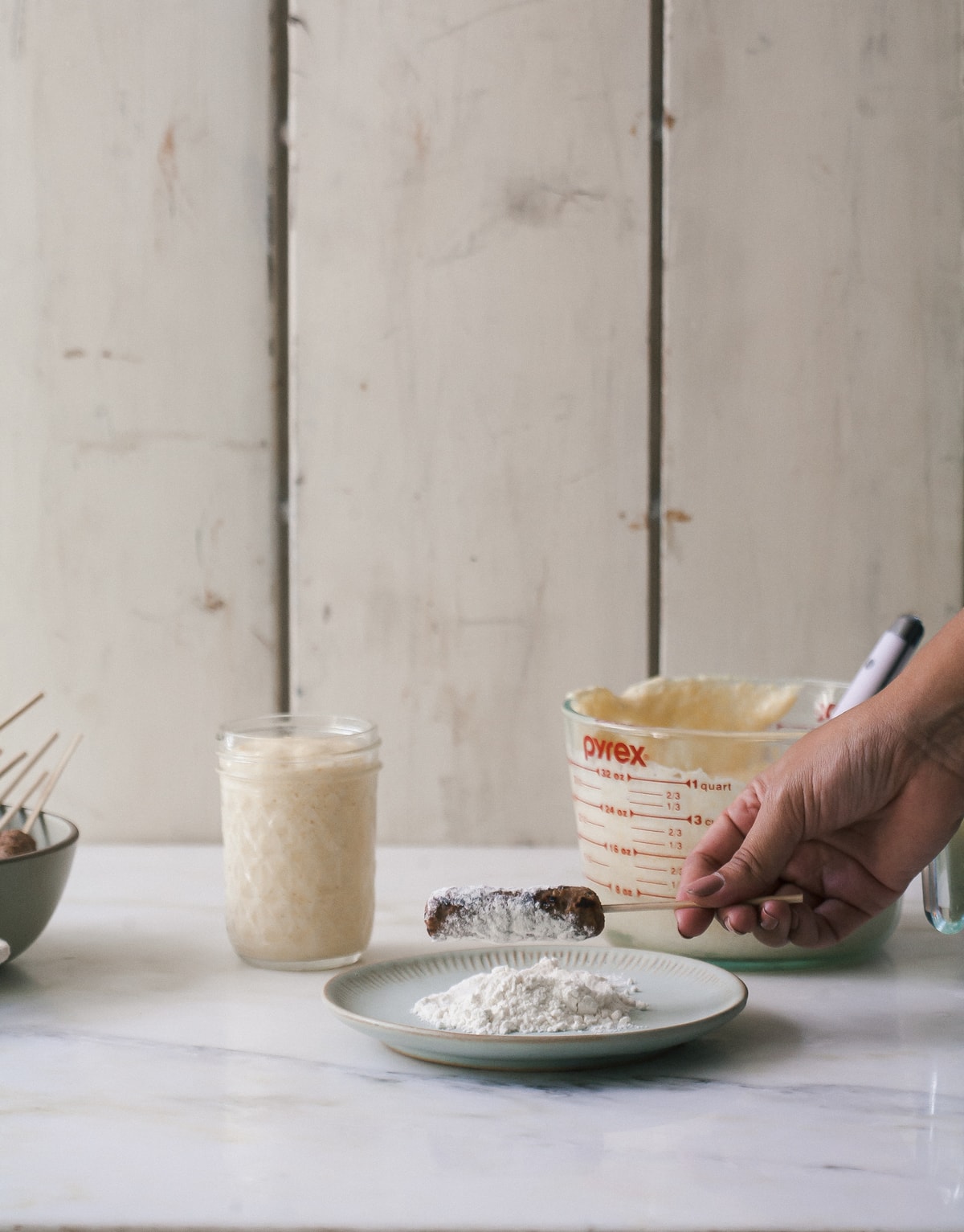 My most recent poll was: Are b'fast corndogs a good idea? Or nah?
It got a hands-down thumbs up! I have to say I feel like I prob saw breakfast corndogs on Pinterest (that's where all the ideas live anyway) and I'm pretty sure the photo was not that pleasant and am also pretty sure they were made with Bisquick BUT NOT TODAY THEYRE NOT!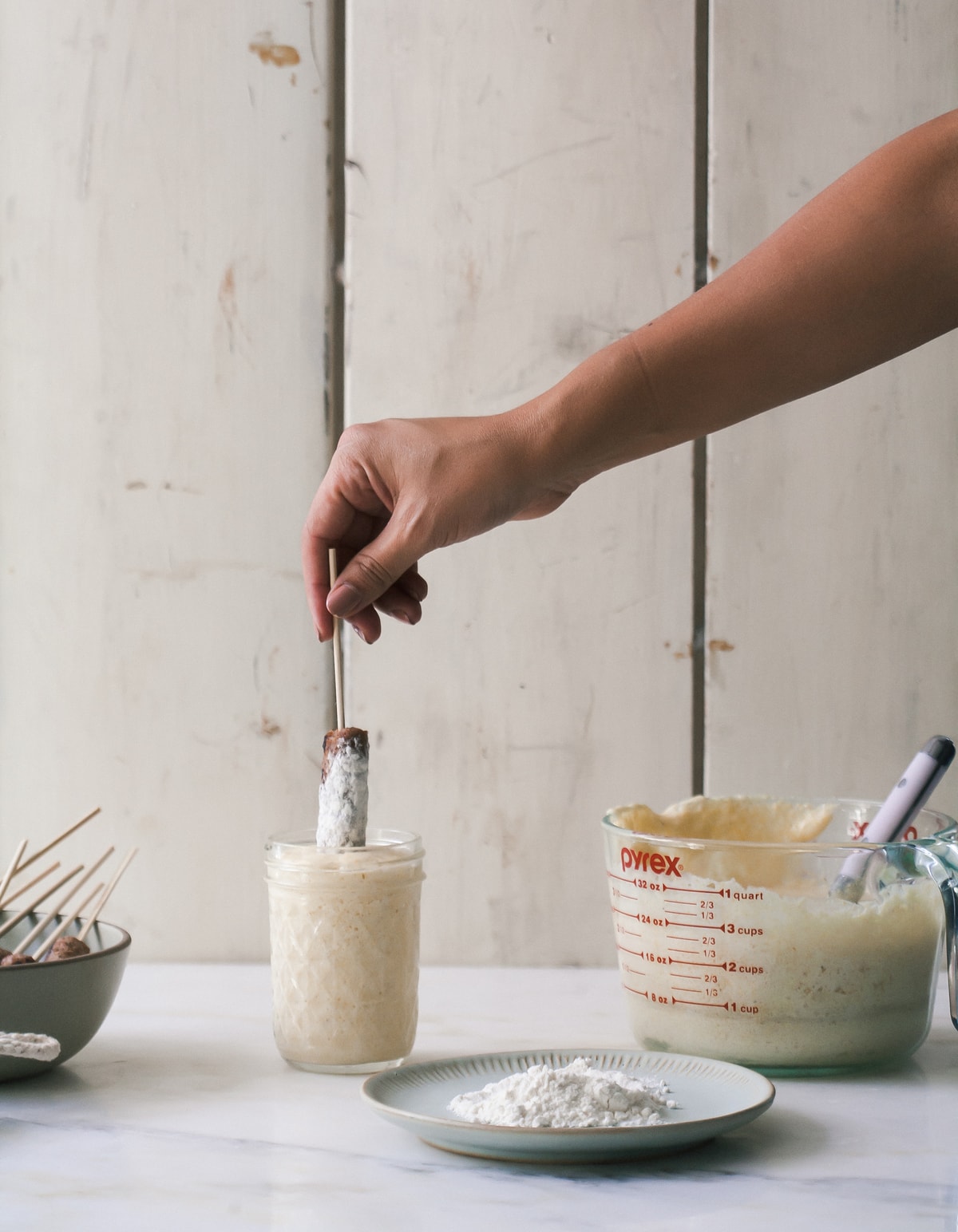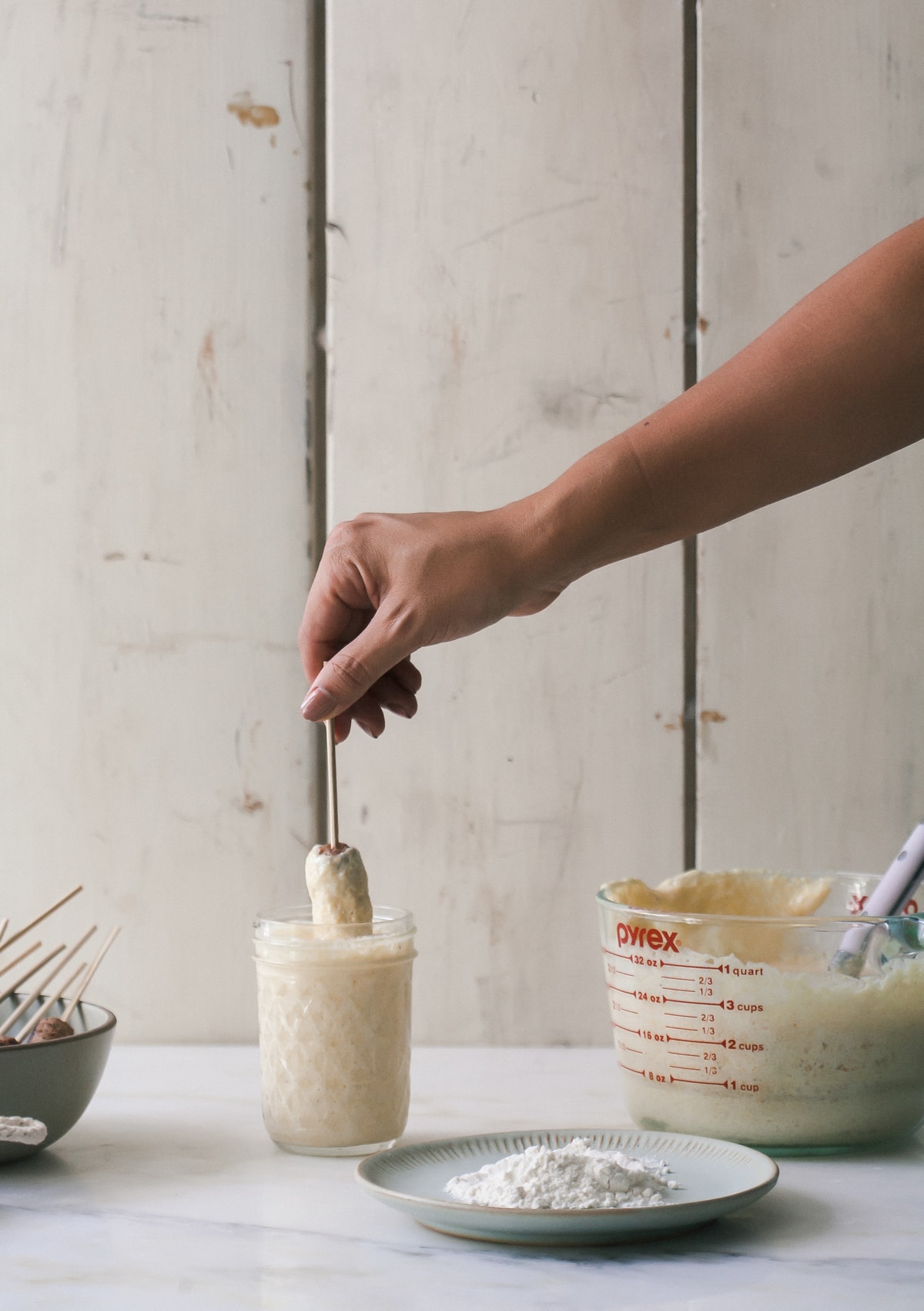 Nope, I updated TF out of them and made them cute AF. Or tried at least.
Instead of using scary breakfast sausages, I used some chicken + sage ones from Applegate. They were perfect for this.
The plus side of this is you can use whatever you like. You can even use those tofu dogs you kids like eating.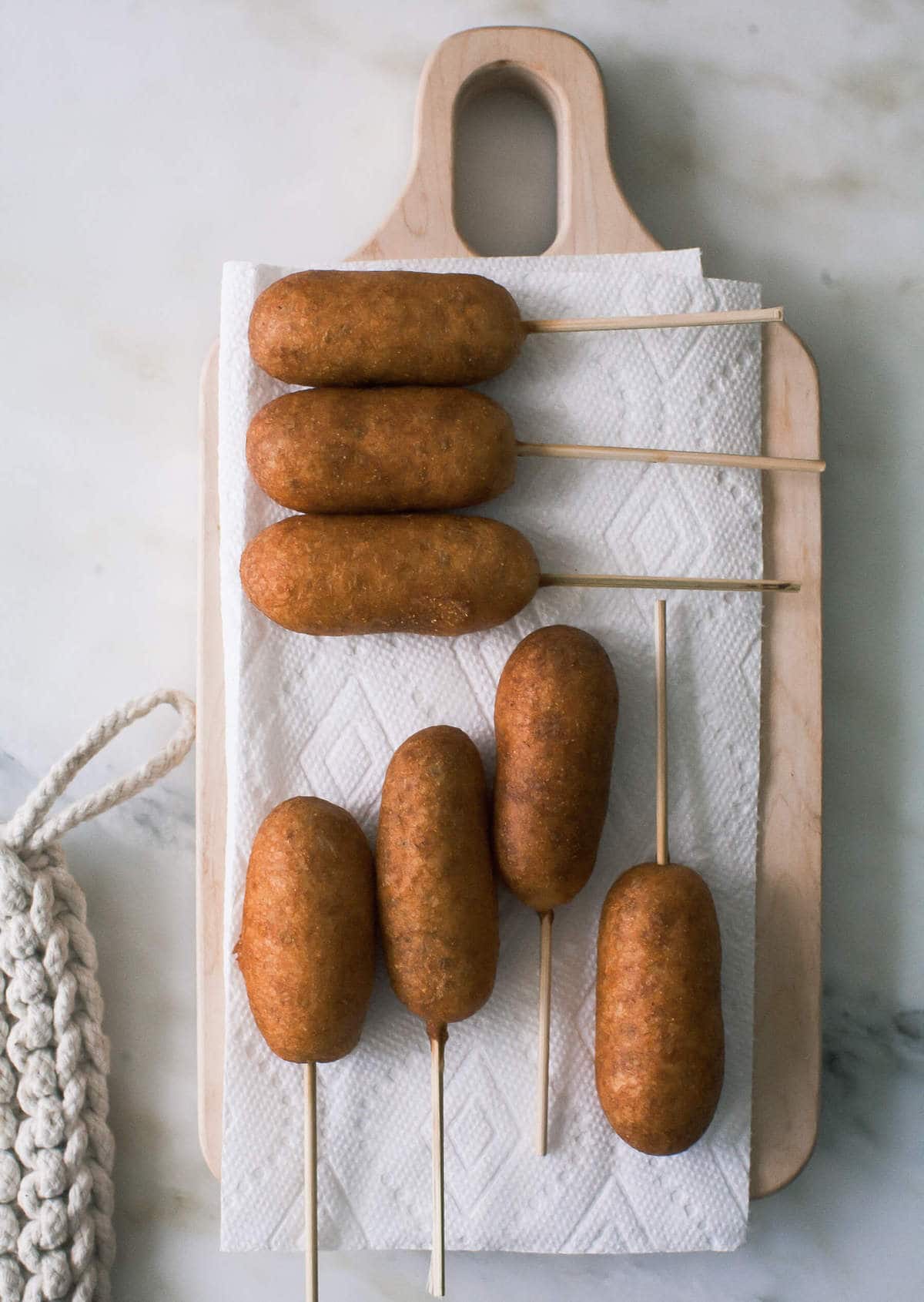 I like my corndog batter to be like the ones I remember from the elementary school cafeteria: light and fluffy. Actually, maybe they weren't light and fluffy. I'm pretty sure I could peel them off and they were kind of gross but I loved them anyway.
To make fluffy ones, this means more flour vs. cornmeal, plenty of baking powder and buttermilk so they have some nice flavor.
The b'fast sausages are pretty salty so I skipped the salt for the most part.
Please make these and then stare at your significant other lovingly! It's called flirting.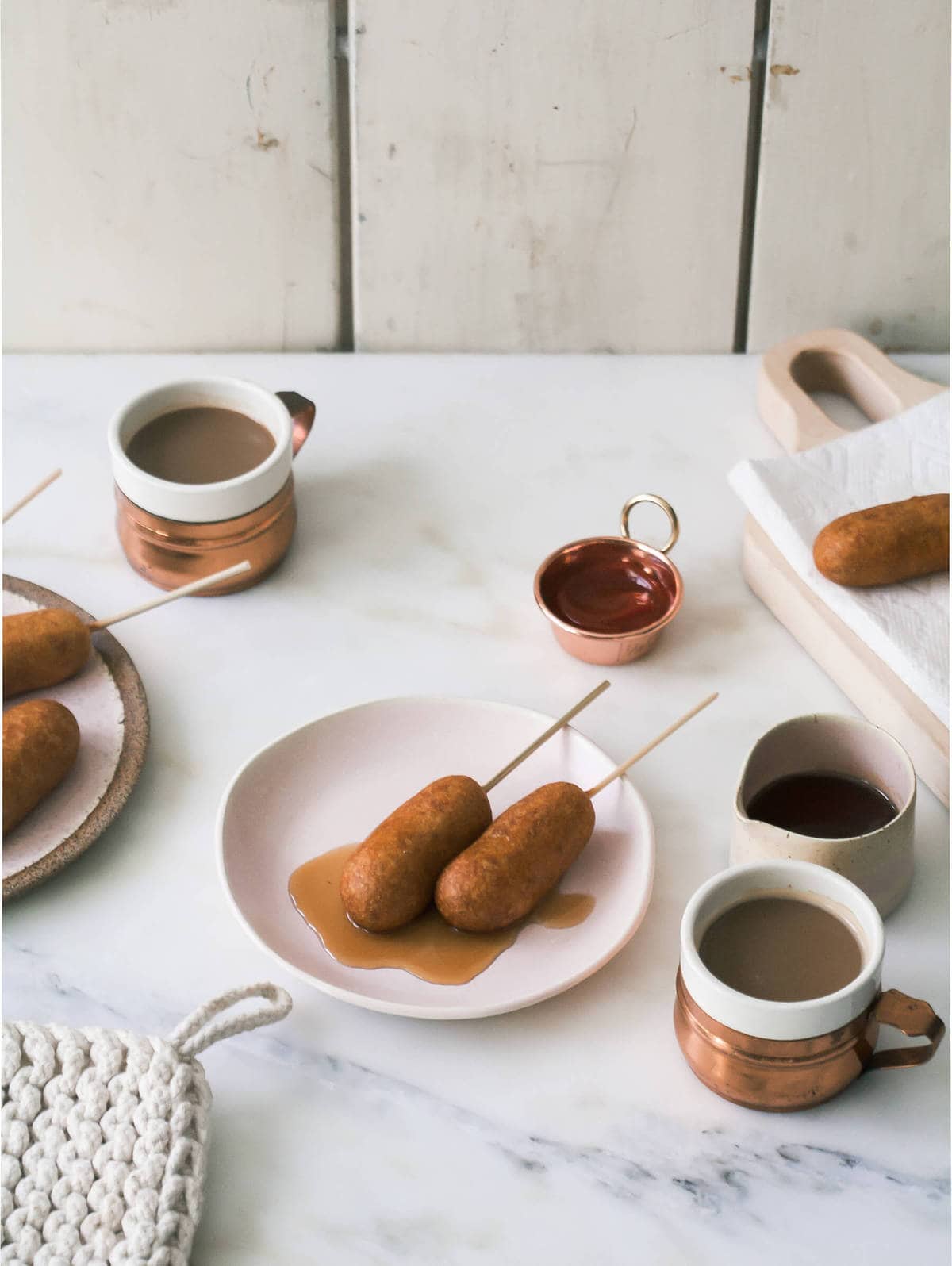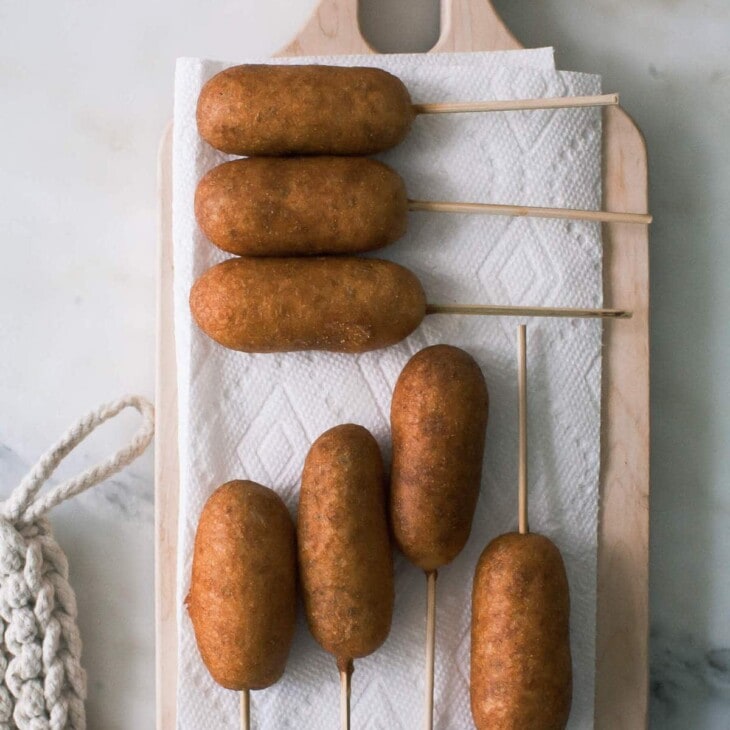 Print Recipe
Breakfast Corndogs
Serving Size:
to 12 breakfast sausages
Ingredients
8 to 12

breakfast sausages

I used chicken + sage

1/2

cup

yellow cornmeal

3/4

cup

all-purpose flour

1/4

cup

white sugar

1

tablespoon

baking powder

1/4

teaspoon

salt

1

cup

buttermilk

1

large egg

2

tablespoons

all-purpose flour

for dusting the links with

Maple syrup

for serving

Ketchup

for serving
Instructions
In a nonstick skillet, set over medium heat, cook the breakfast sausages until they're seared on all sides. (Most times breakfast sausages come frozen so we want to make sure they're cooked before frying 'em.) Let 'em cool a bit and then stick skewers into each of the breakfast sausages and set aside.

In a medium bowl, whisk together the cornmeal, all-purpose flour, sugar, baking powder and salt. In a measuring cup or small bowl, whisk together the buttermilk and egg. Pour the buttermilk mixture into the cornmeal mixture and give it a good stir until combined.

Pour the batter into a skinny-ish glass (I found a small mason glass/jar to work perfectly here). Spread the flour onto a plate and line a cutting board or plate with a few sheets of paper towels.

Heat 4 to 5 inches of oil in a pan (I used a skinny saucepan for this since they're not that big) to 350 degrees F. Take a breakfast sausage and flour it lightly. Then dip it into the batter, allowing any excess to run off. Place it gently into the hot oil and fry until golden brown, about 2 to 3 minutes. Transfer to the bed of paper towels. Repeat until you've worked your way through all of the breakfast sausages. Just a heads up, you may need to play with the heat a bit, we had to turn it down and up depending on how many b'fast corndogs we added to the pot.

Serve with maple syrup and ketchup or mustard.