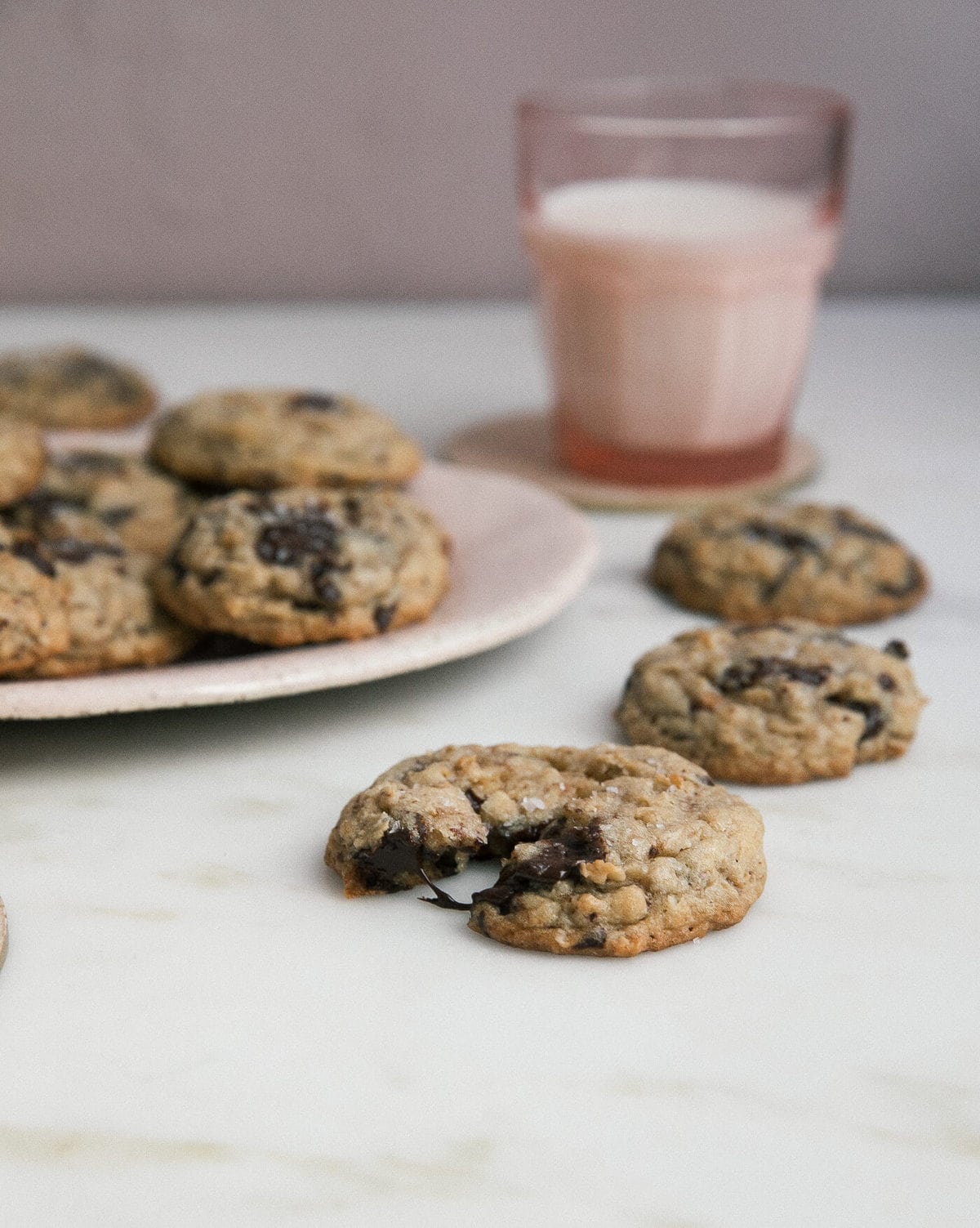 One of the biggest let downs in life might be the moment when you grab an oatmeal cookie–thinking it's chocolate chip–to only realize it's actually an oatmeal RAISIN cookie.
I don't hate raisins. I used to tho because I remember my mom would put those tiny boxes of California raisins in my lunchbox and every time I opened up my lunchbox and would see it, I would let out a dramatic and admittedly-bratty UGHHHH.
So, yeah, I don't adore raisins. I won't go out of my way to eat them and oatmeal cookies taste a million times better with dark chocolate chunks than raisins. Sorry, raisins.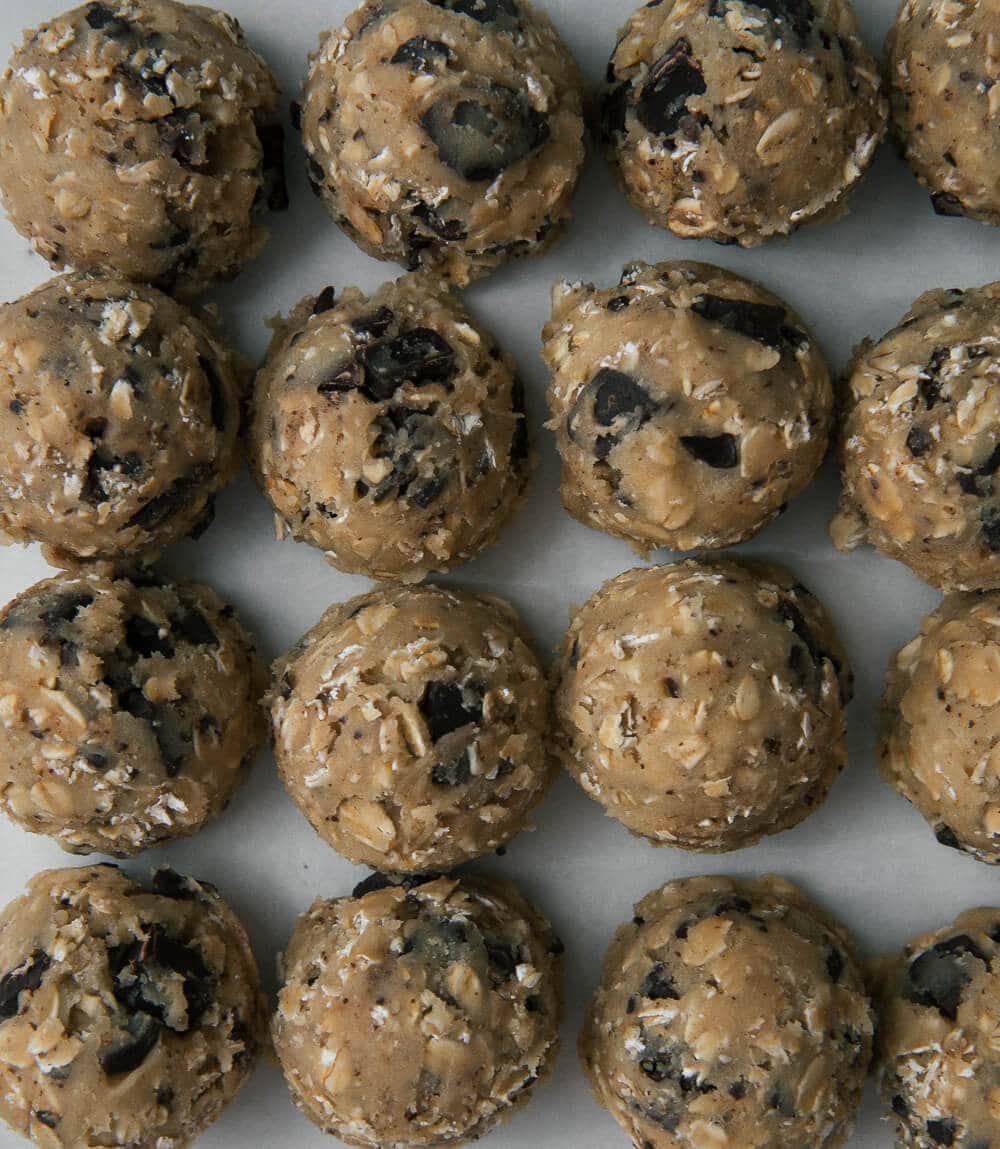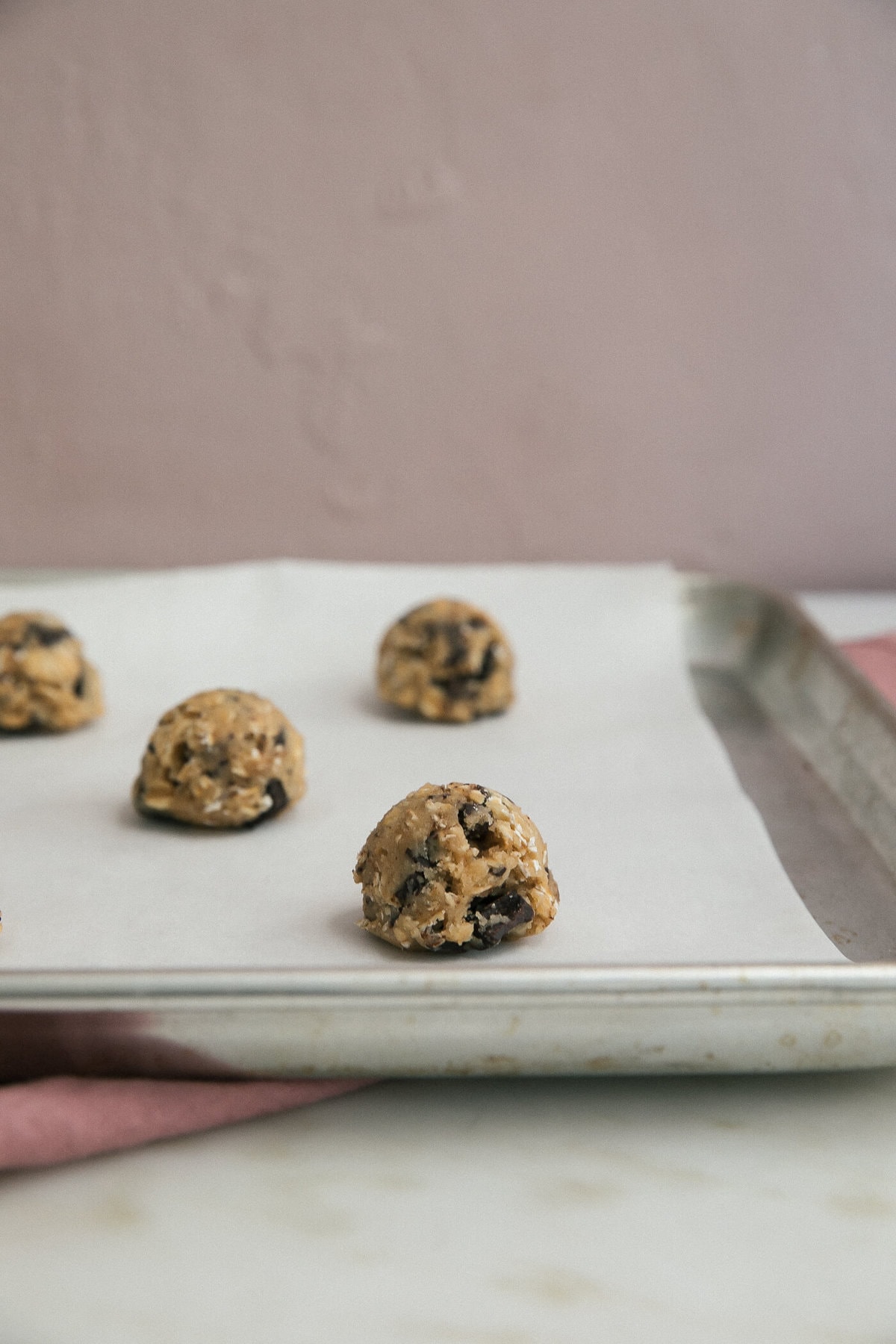 I do like wine…so I guess it all worked out. Lol.
Last week I tried my first hand at oatmeal chocolate chip cookies and phew, it did not go so well. If you swipe right on the photo, you'll see the horrific after photo.
It took Billy and I a few times to get it right. We essentially wanted the Cozy Chocolate Chip Cookie but in oatmeal cookie form. It took some tweaking but we finally nailed it.
These cookies are soft and delicious. They have a tremendous amount of texture and the dark chocolate chunks make them very very tasty.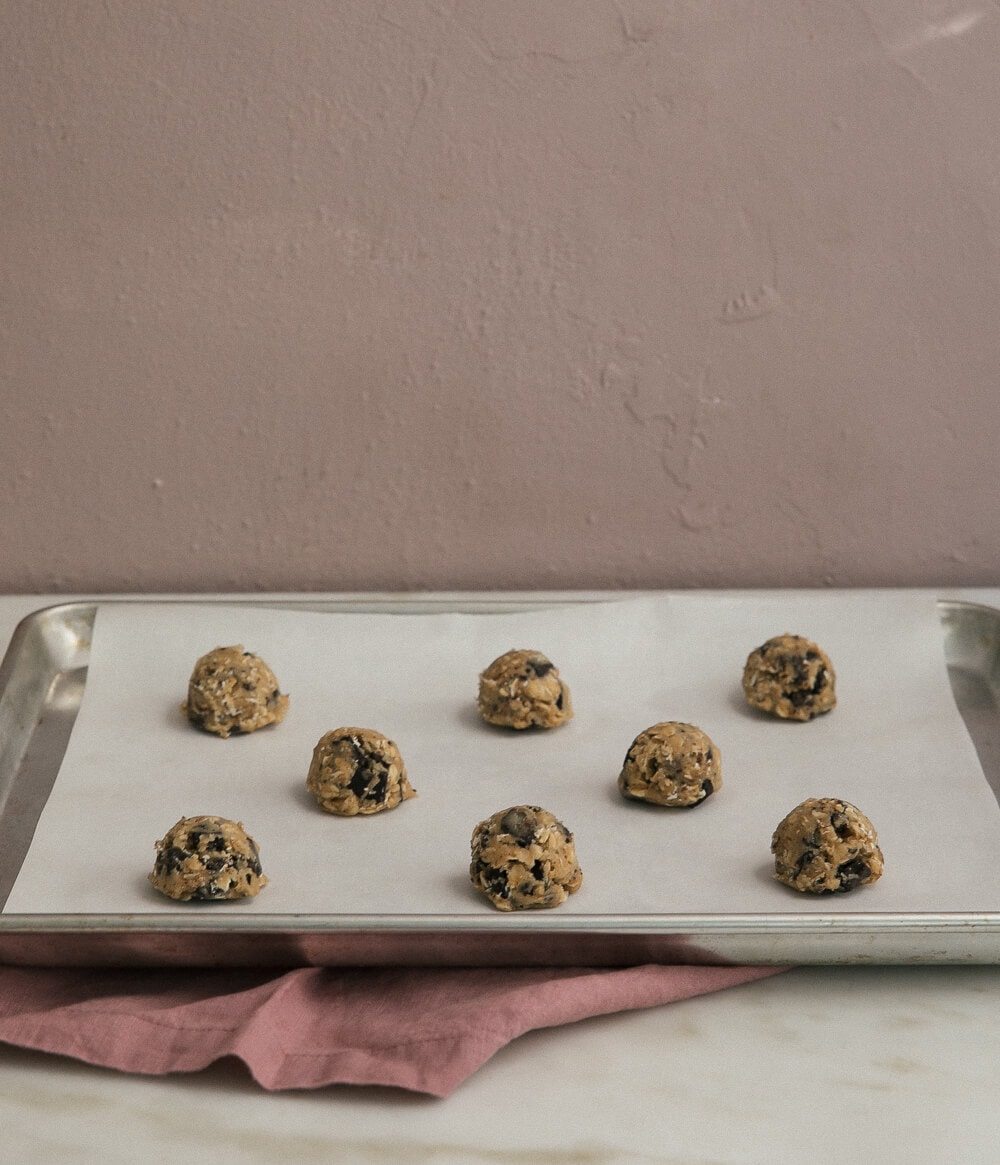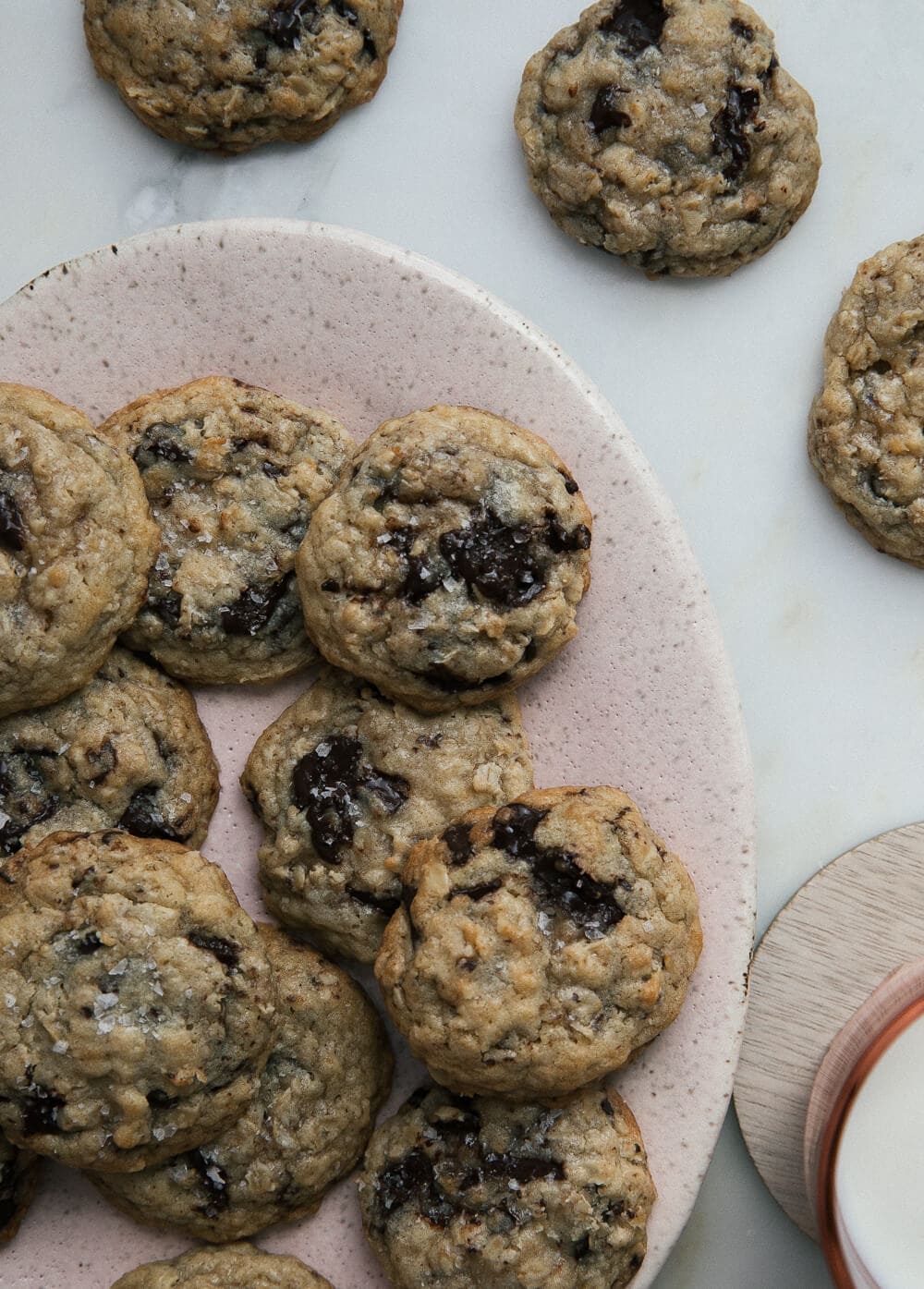 A plus, they are ridiculously easy to throw together. Make 'em this weekend!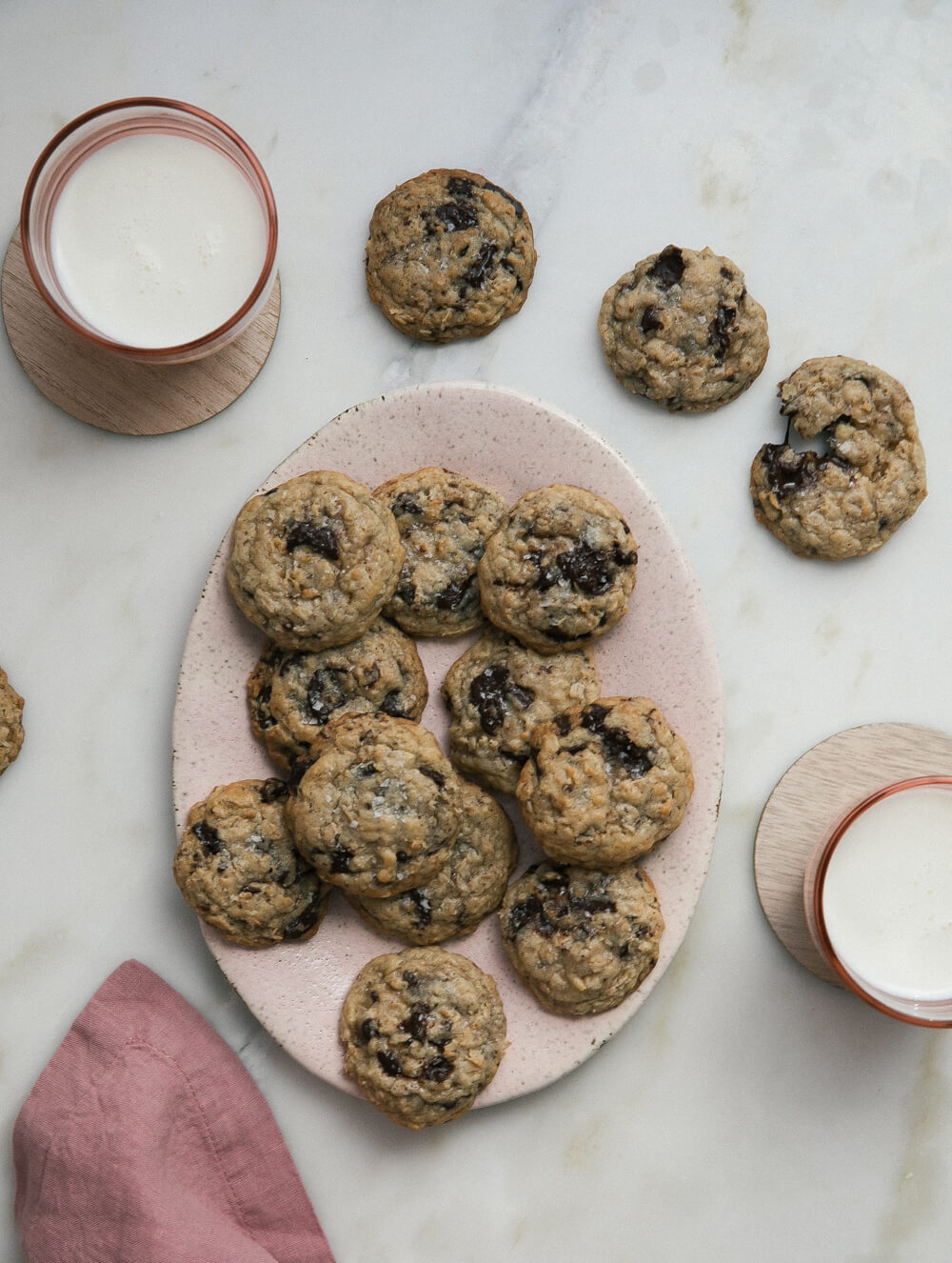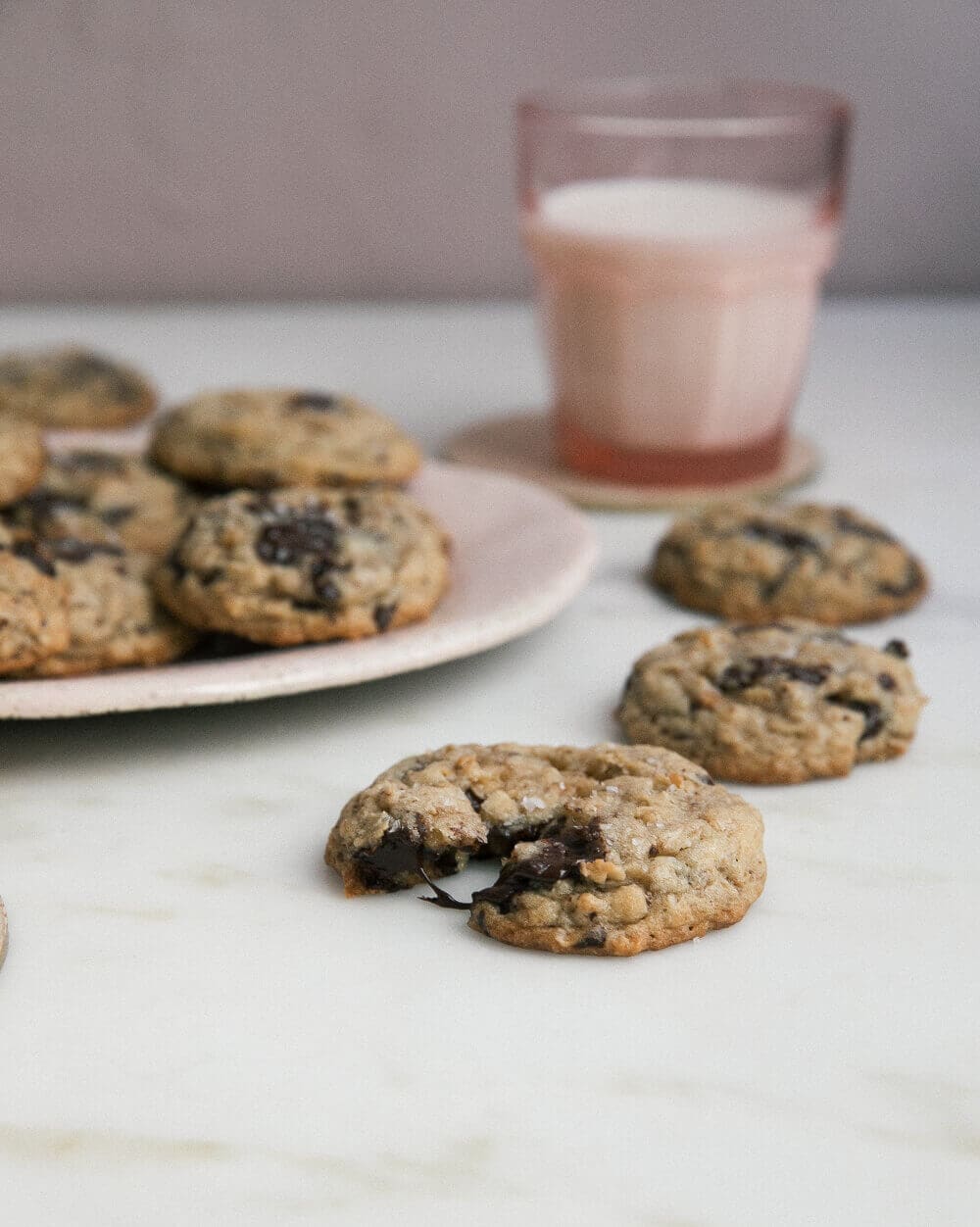 Oatmeal Chocolate Chip Cookies
Print
Ingredients
Dry Mix:
3

cups

old-fashioned oats

1 3/4

cups

all-purpose flour

1

teaspoon

baking soda

1/2

teaspoon

salt
Wet:
1

cup

unsalted butter

,

melted butter

3/4

cup

packed brown sugar

1/2

cup

granulated sugar

2

large eggs

1

teaspoon

pure vanilla extract

6

ounces

dark chocolate chocolate chunks or chips

,

chopped (I chopped mine because they were sort of big)

Flaky Sea Salt

,

such as Maldon or Jacobson, as garnish
Directions
To Make the Dry Mix:
In a medium bowl, mix together the oats, flour, baking soda and salt.
To Make the Wet Mix:
In medium bowl, mix together the melted butter, brown sugar, granulated sugar, eggs and vanilla extract. Pour the butter/sugar mixture into the dry ingredients and mix until combined. Lastly, fold in chocolate chips. Stick in fridge for 1 hour to chill.

Preheat oven to 350F. Scoop out 1 1/2-inch balls of dough and roll them between your palms; place them onto a parchment-lined baking sheet spacing them 3 inches apart. Bake for 8 to 10 min, until they barely turn golden brown around the edges. Sprinkle with a few pinches of salt. Repeat with the remaining cookie dough. Allow cookies to cool on baking sheet for 5 minutes and then transfer them to a cooling rack. These are best eaten warm with milk.