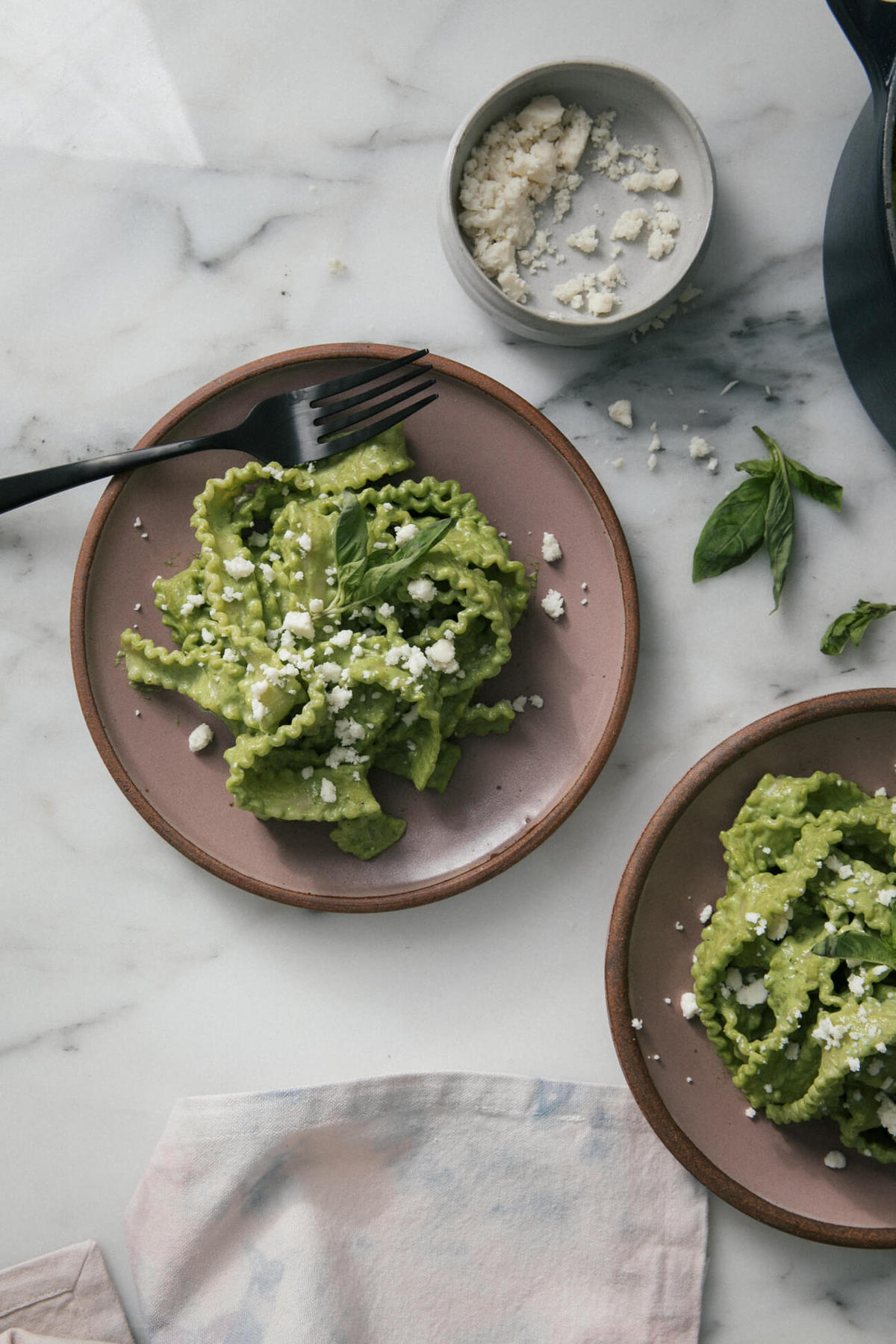 I made this Tallarines Verdes a million years ago for the blog. When I first started this blog, I lived in a studio apartment and shot most of the photos on my patio. I had terrible lighting inside my apartment and the patio was literally the only place I could take a dang photo. I remember neighbors would pass by and always be like what is this weird-ass girl doing taking photos of her food . Lol.
I wanted to share this recipe AGAIN because I made it soooo long ago and it really deserved a makeover. I gave it a whole new home, a new wardrobe and a good haircut. The roots were perfectly fine. The roots are truly everything that matters, btw.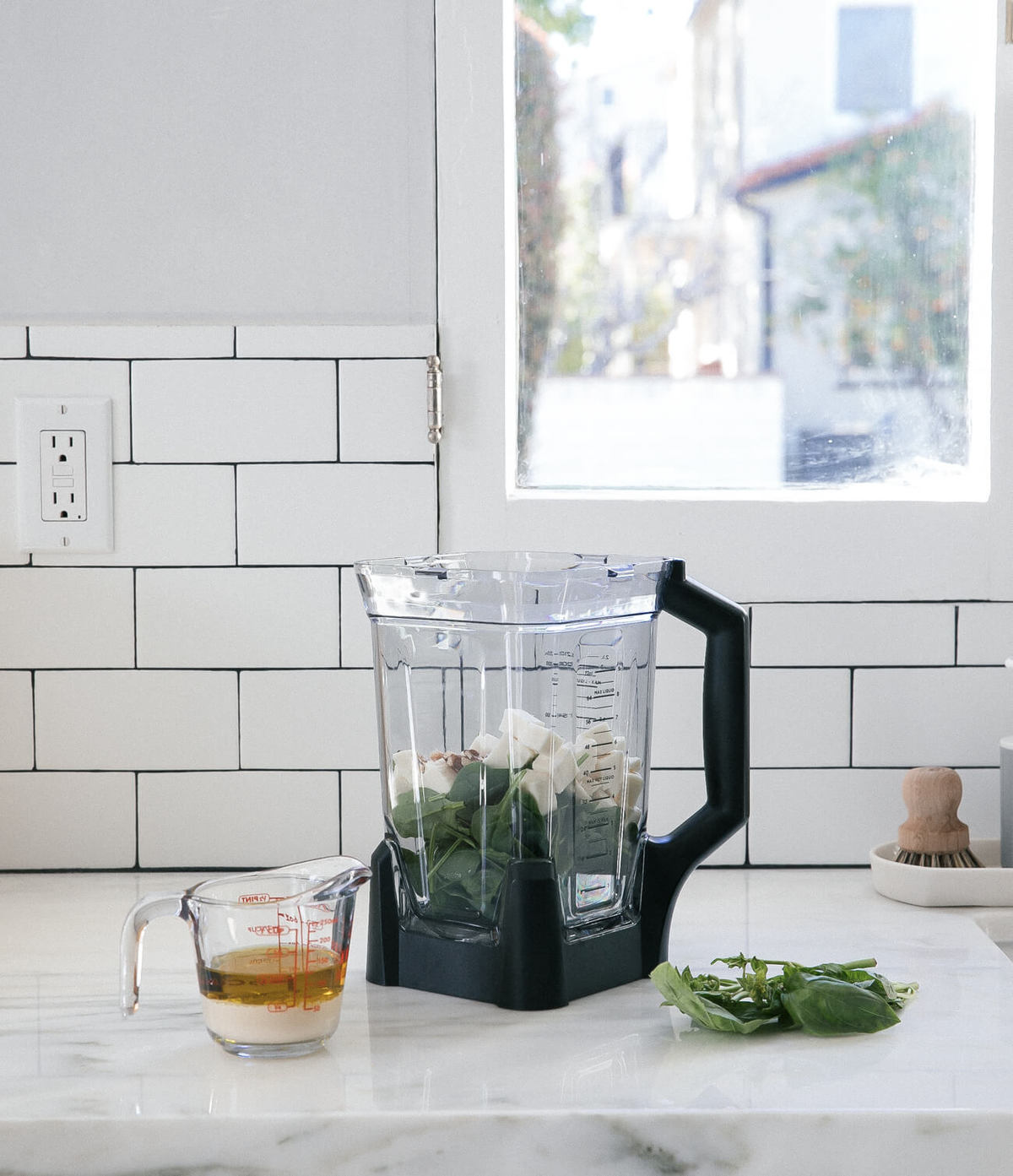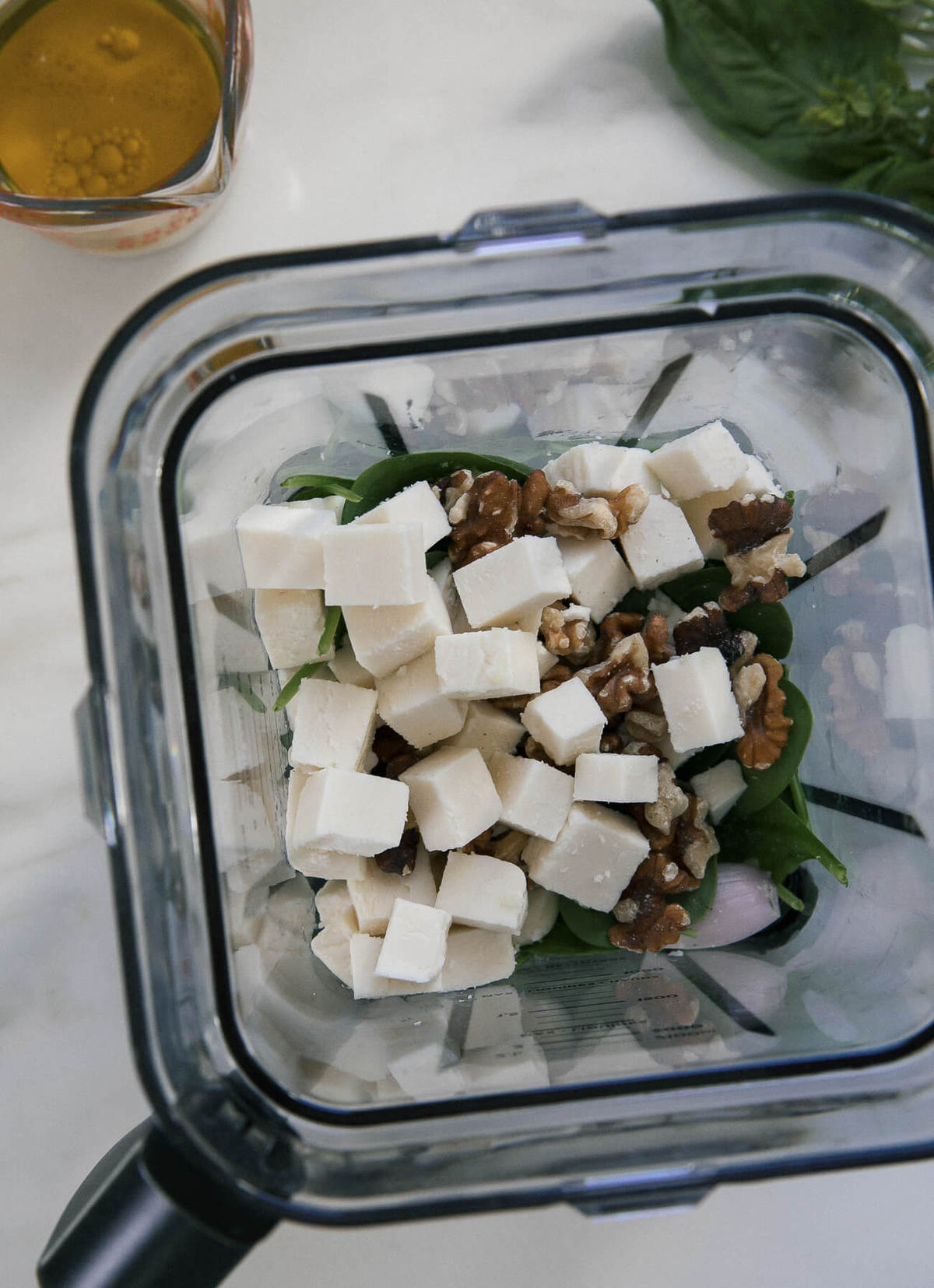 What is Tallarines Verdes?
Tallarines Verdes literally translates to Green Spaghetti. I grew up eating this dish since it was one of my mom's favorites.
You know those dishes that your mom used to make you that made you feel like all was ok in the world? This was mine.
As you probably know by now, my mom is from Peru and growing up this was my favorite dish out of all the Peruvian dishes she made. I do think it's super kid-friendly. It's basically Peruvian pesto.
Tallarines Verdes might seem strange coming from a country like Peru. But this dish is actually inspired by the Italian immigrants who came to Peru. A lot of Peruvian staples come from other countries, other people who migrated there and put their stamp on Peruvian cuisine.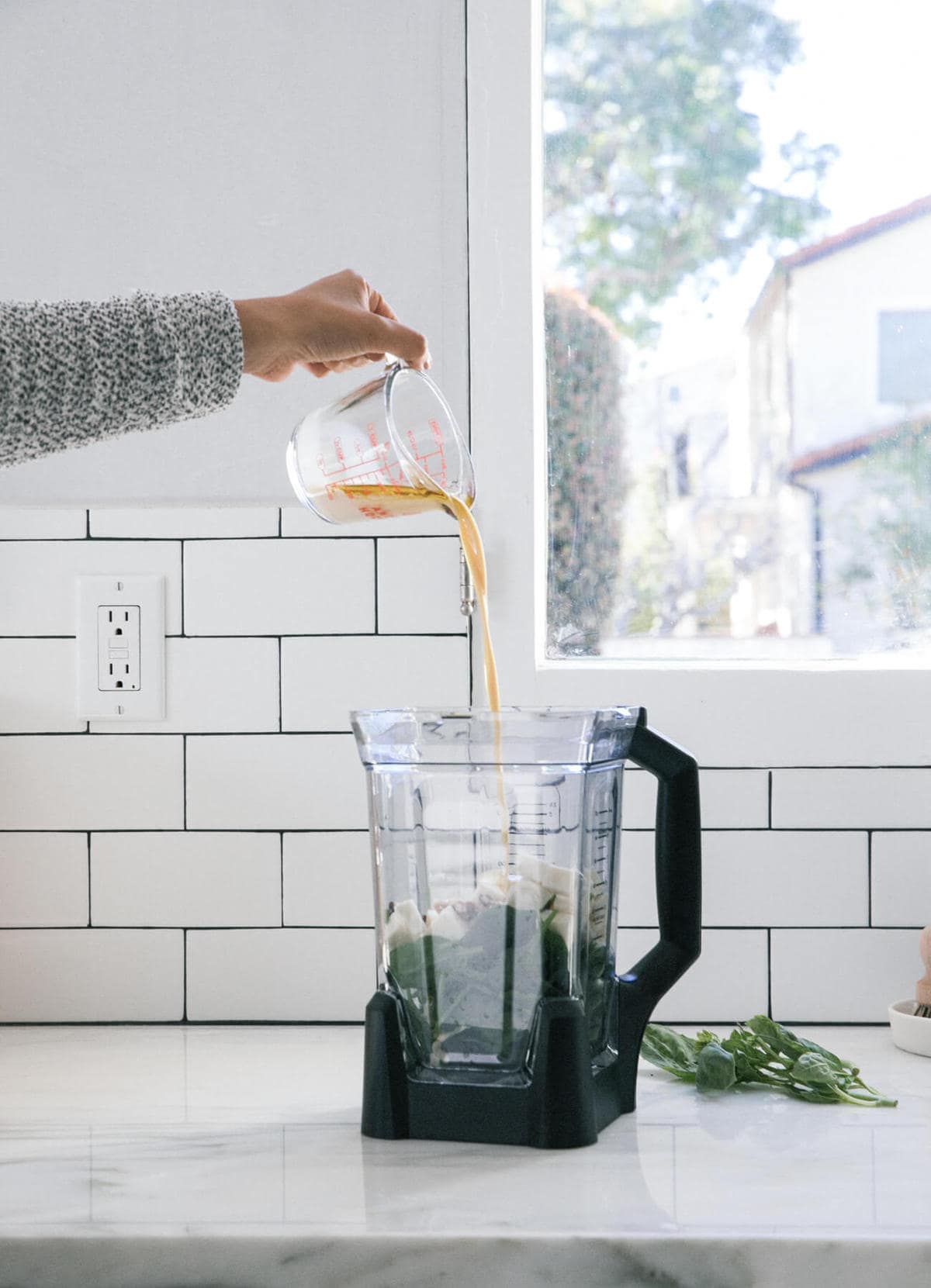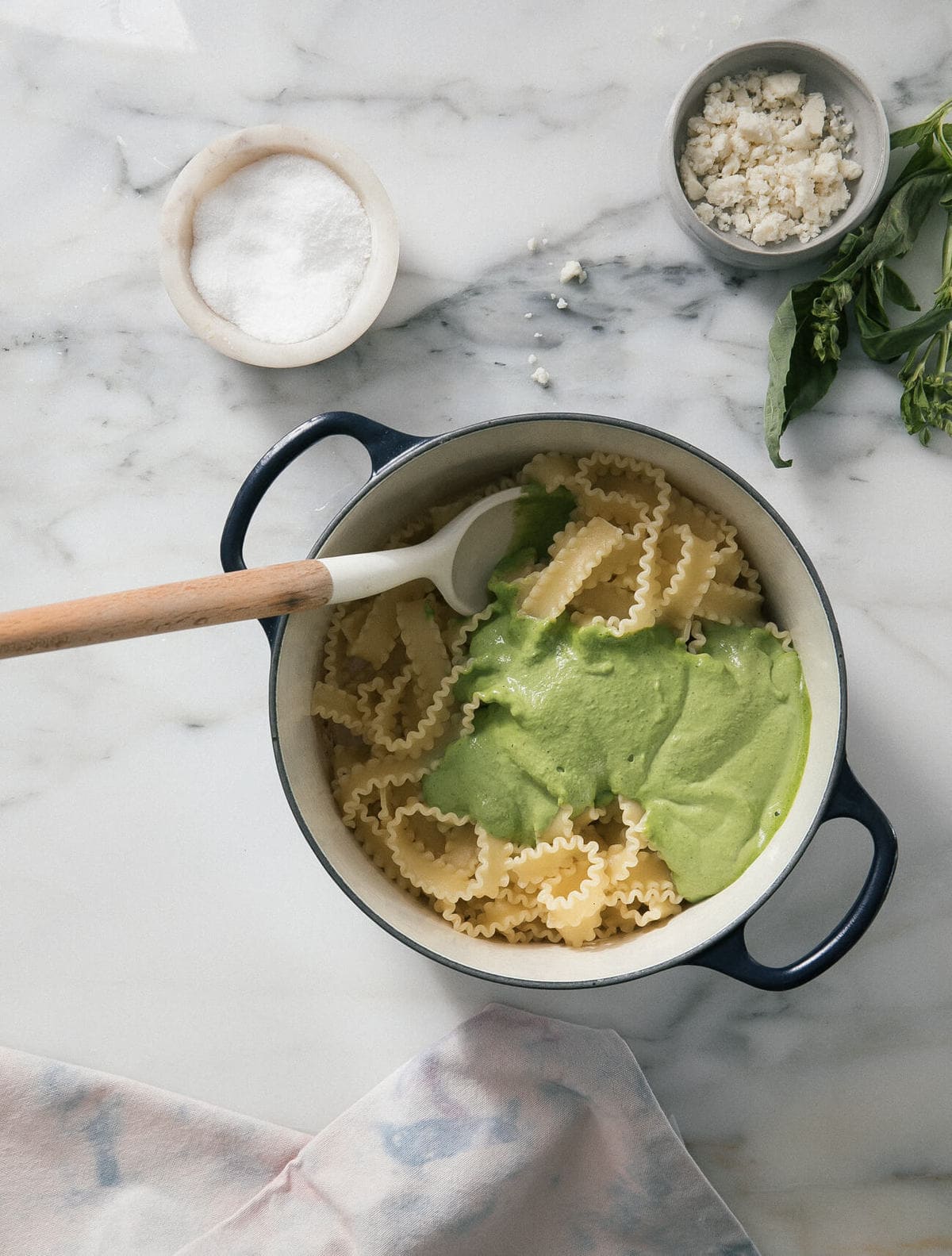 When she was making this dish, I always remember her setting a few cubes of cheese aside for me to snack on. She knew I loved that cheese.
This dish is the easiest thing you could make on a weeknight. It's also super quick and fast and all of the ingredients are easy-to-find at your local-not-so-fancy grocery store.
How to Make Tallarines Verdes
Cube up the queso blanco/fresco
Add the cheese, olive oil, spinach, basil, garlic, shallot, walnuts and evaporated milk to a blender.
Process and give it a taste. Adjust the salt to your liking. I definitely needed close to a 1 teaspoon of salt.
Toss with cooked pasta. AND THAT'S IT!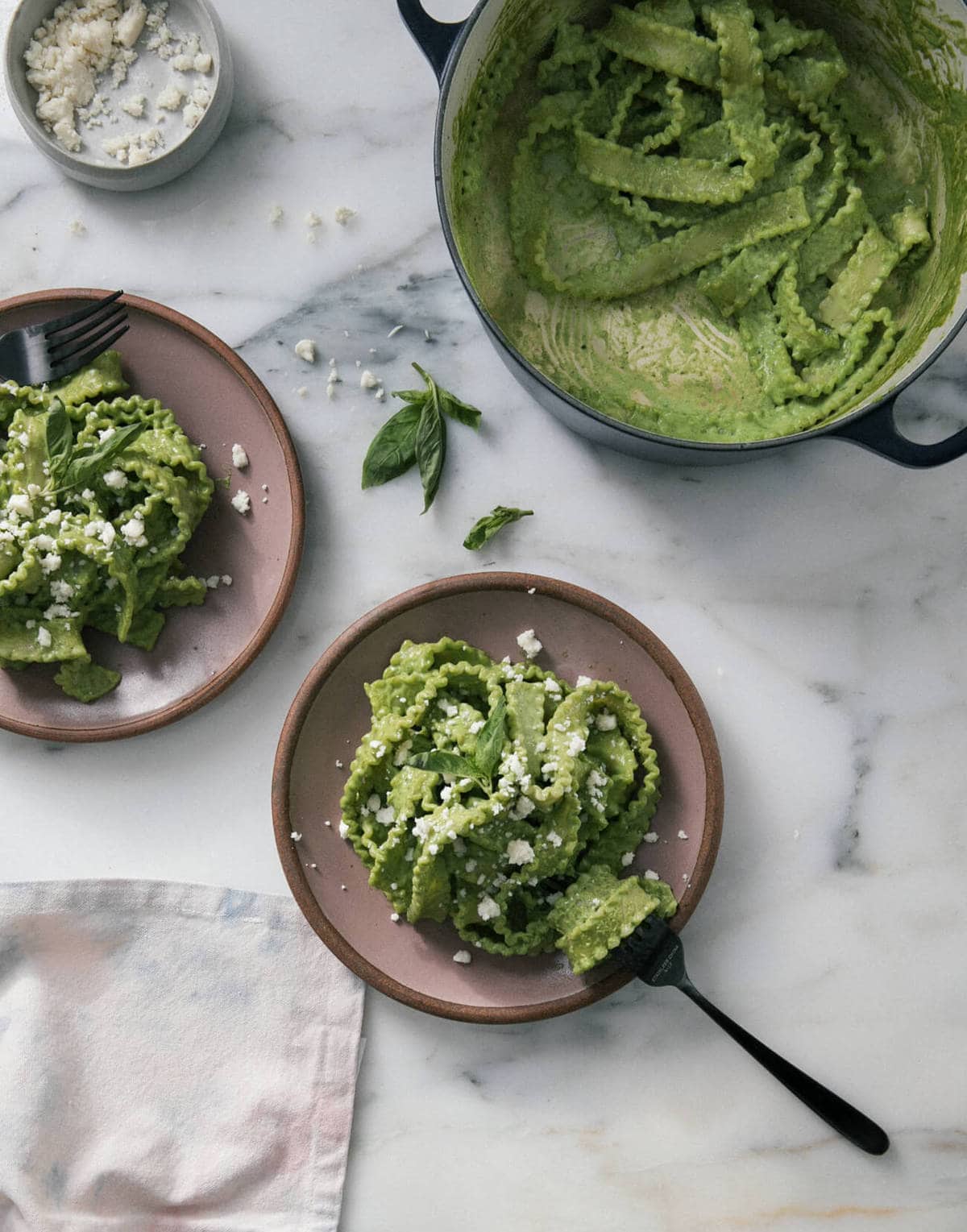 Couldn't be simpler. If you make, let me know on Instagram!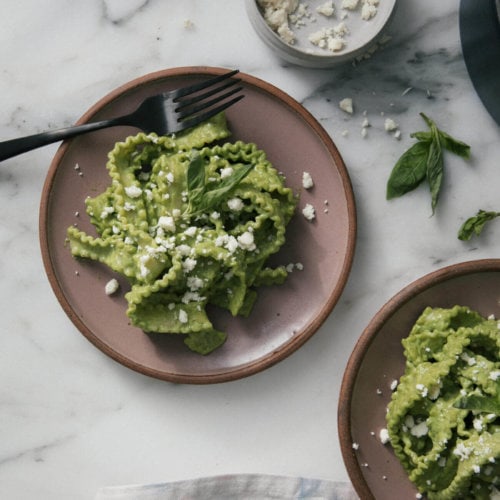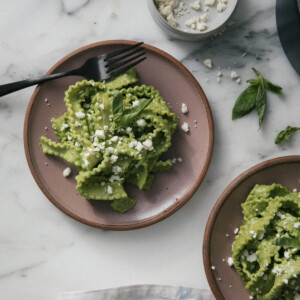 Tallarines Verdes (Green Spaghetti) is a Peruvian classic. This green pesto is tossed with spaghetti and usually served with a steak on top.
Ingredients
2

cups

packed spinach leaves

1

cup

packed basil leaves

5

ounces

(1 cup) cubed queso blanco or queso fresco

,

plus more for garnish

2

garlic cloves

,

peeled

1/2

shallot

,

peeled

1/4

cup

walnuts

1/4

cup

olive oil

1/4

cup

evaporated milk

Pinch

kosher salt salt

Freshly ground pepper

1

pound

dried spaghetti
Directions
To a blender, add the spinach leaves, basil, queso blanco, garlic cloves, shallot, walnuts, olive oil, evaporated milk and a pinch of salt and a few turns of freshly cracked pepper. Blend for 30 seconds to a minute, scraping down the sides as needed. Give the green sauce a taste and adjust the salt accordingly (this type of cheese tends to be quite salty so you may only need a pinch or two extra).

Meanwhile, bring a pot of salted water to a boil. Drop the pasta in the water and cook according to package's directions. Drain the pasta, reserving about 1/2 cup of pasta water. Add the pasta back to the pot and pour in the green sauce. Toss the pasta until it's thoroughly coated. Feel free to add a splash or two of pasta water to the pasta to thin the sauce out a bit. Divide between bowls and garnish with some queso fresco crumbles and freshly cracked pepper.
Nutrition Facts
Tallarines Verdes
Amount Per Serving (4 g)
Calories 223
* Percent Daily Values are based on a 2000 calorie diet.