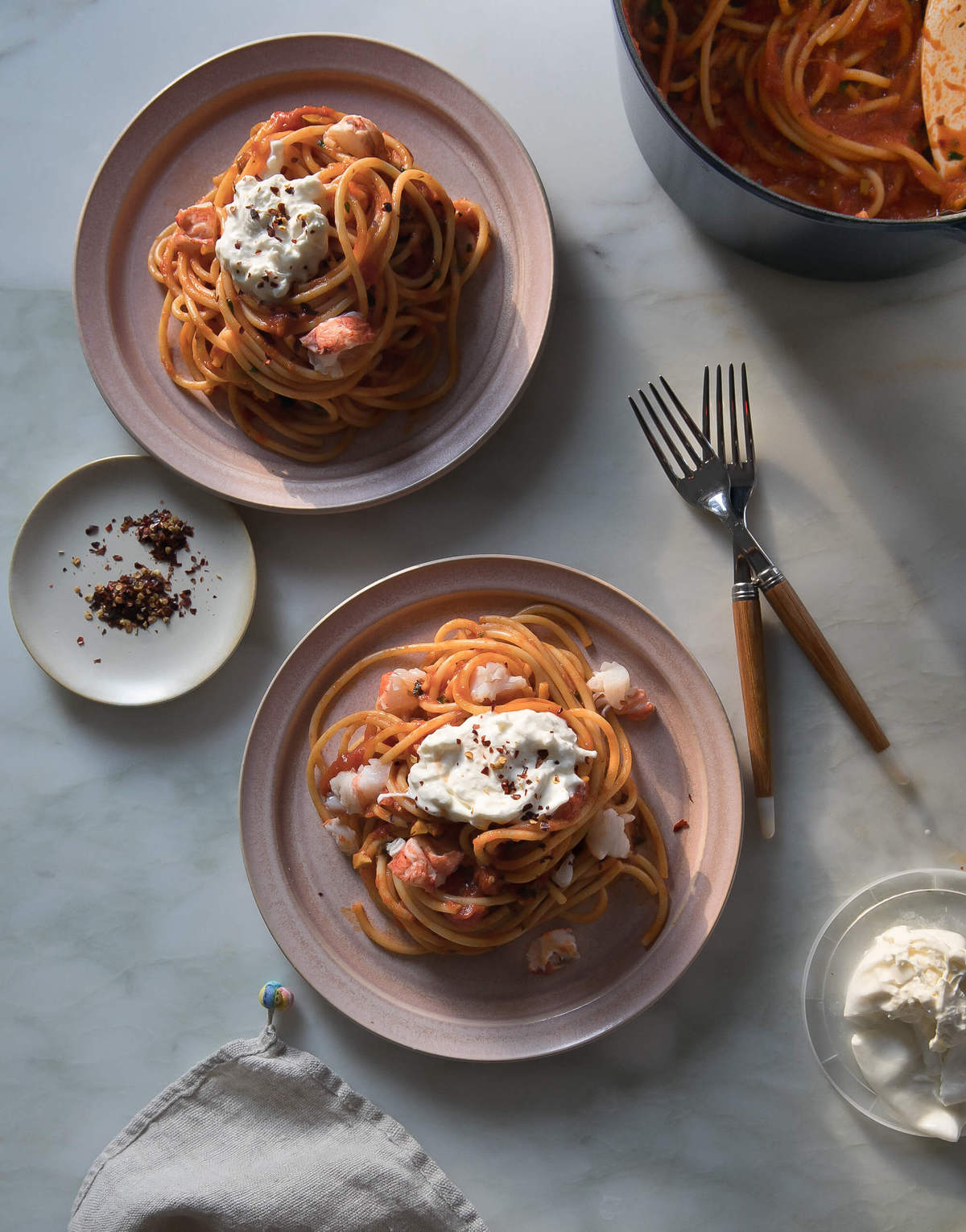 I feel like I haven't talked about my super exciting life lately. Well, I spent the weekend doing work, working out and going to a Super Bowl party where I ate so many snacks that Monday required vegan meals ONLY. That halftime show was one of the most boring things my eyes have ever experienced. I almost fell asleep but somehow I made it through. One thing that dramatically helped were these animal-style cheeseburger empanadas. They were unreal.
I might have to try and recreate them soon!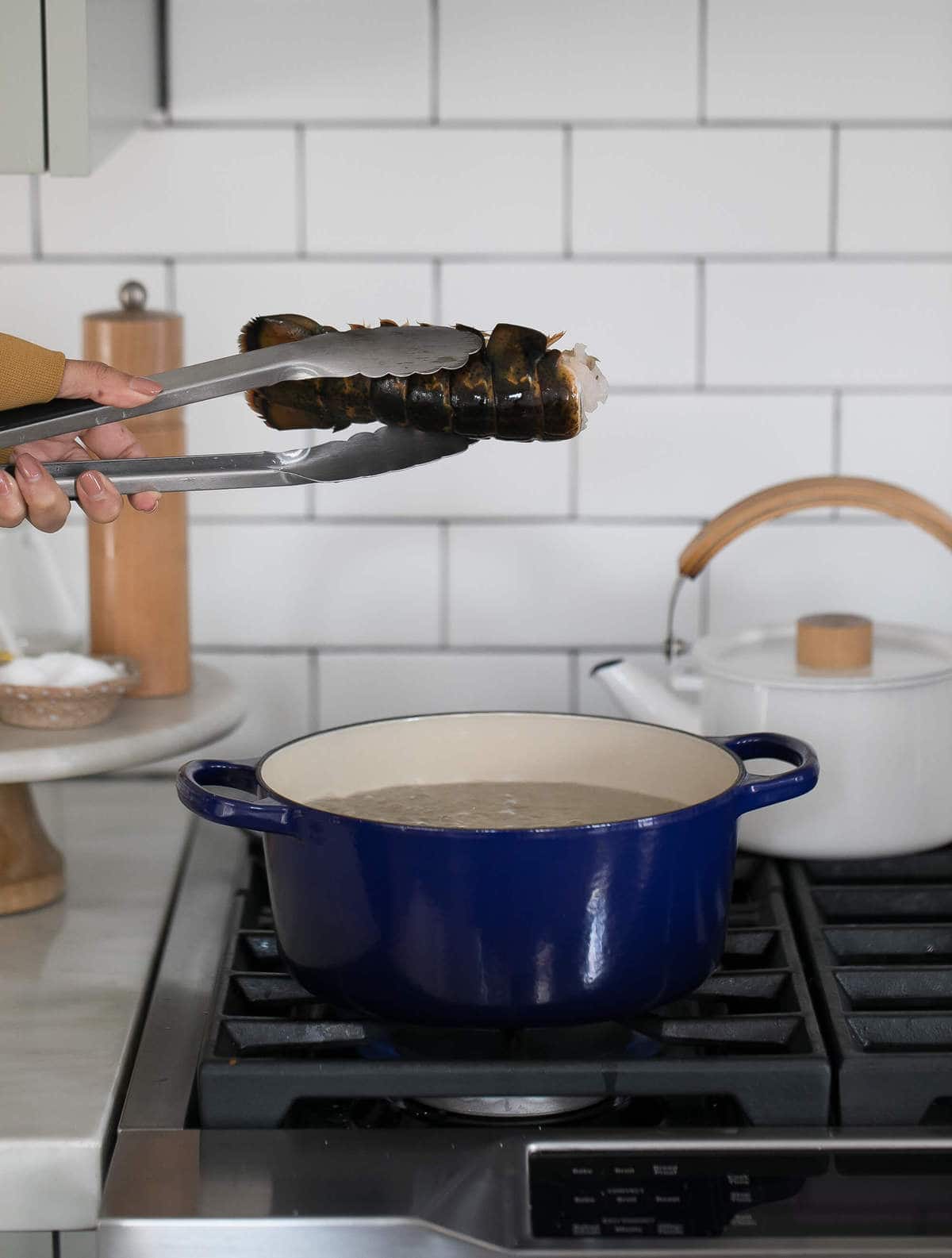 I'm currently plotting to have a yard sale and am simultaneously excited and nervous to let so many things go. Will I regret selling all my things? I barely use them so hopefully not. I actually love getting rid of things so hopefully I'll be ok. I'm guessing I won't miss them and will appreciate the extra pocket money it will provide me.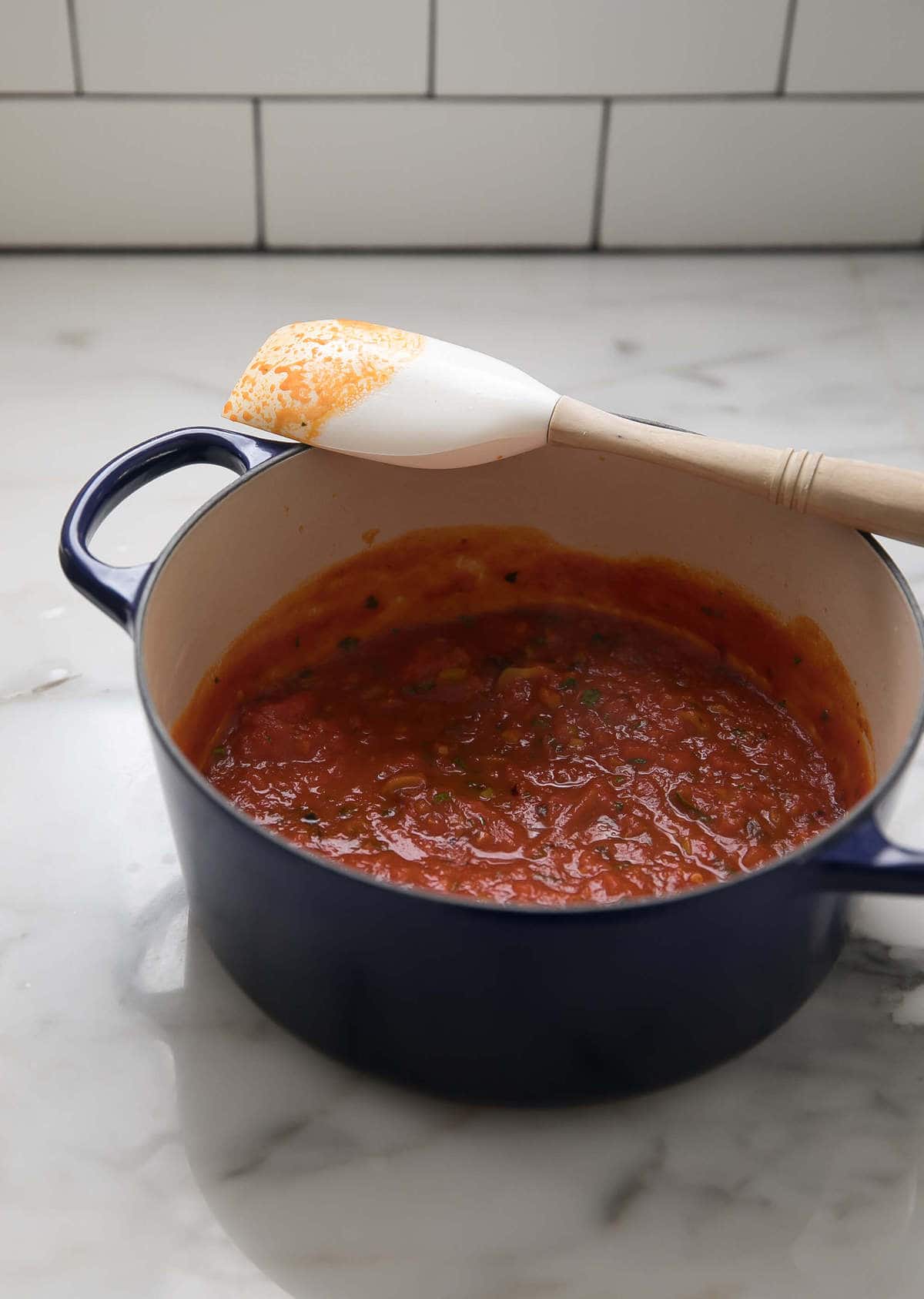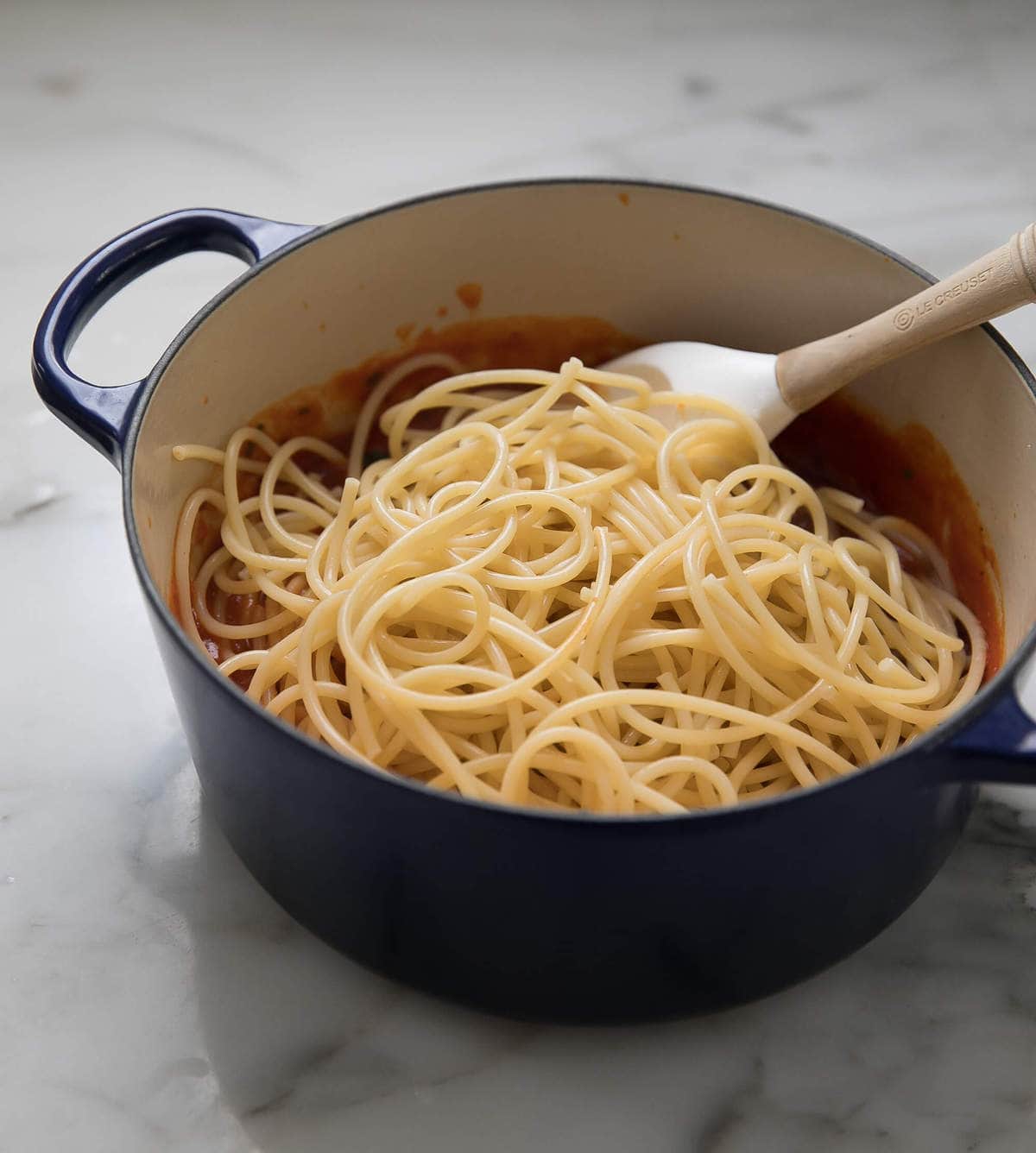 Anywayzzz, a few months ago Joshua brought home some lobster tails that a friend gave him and when I asked him what he was gonna do with it, he told me he was gonna make some dinner. I expected him to do something fancy with it but instead he donated to our stomachs! He made a super spicy marinara sauce with some calabrian chiles he bought (I couldn't find any) and they made the marinara unreal.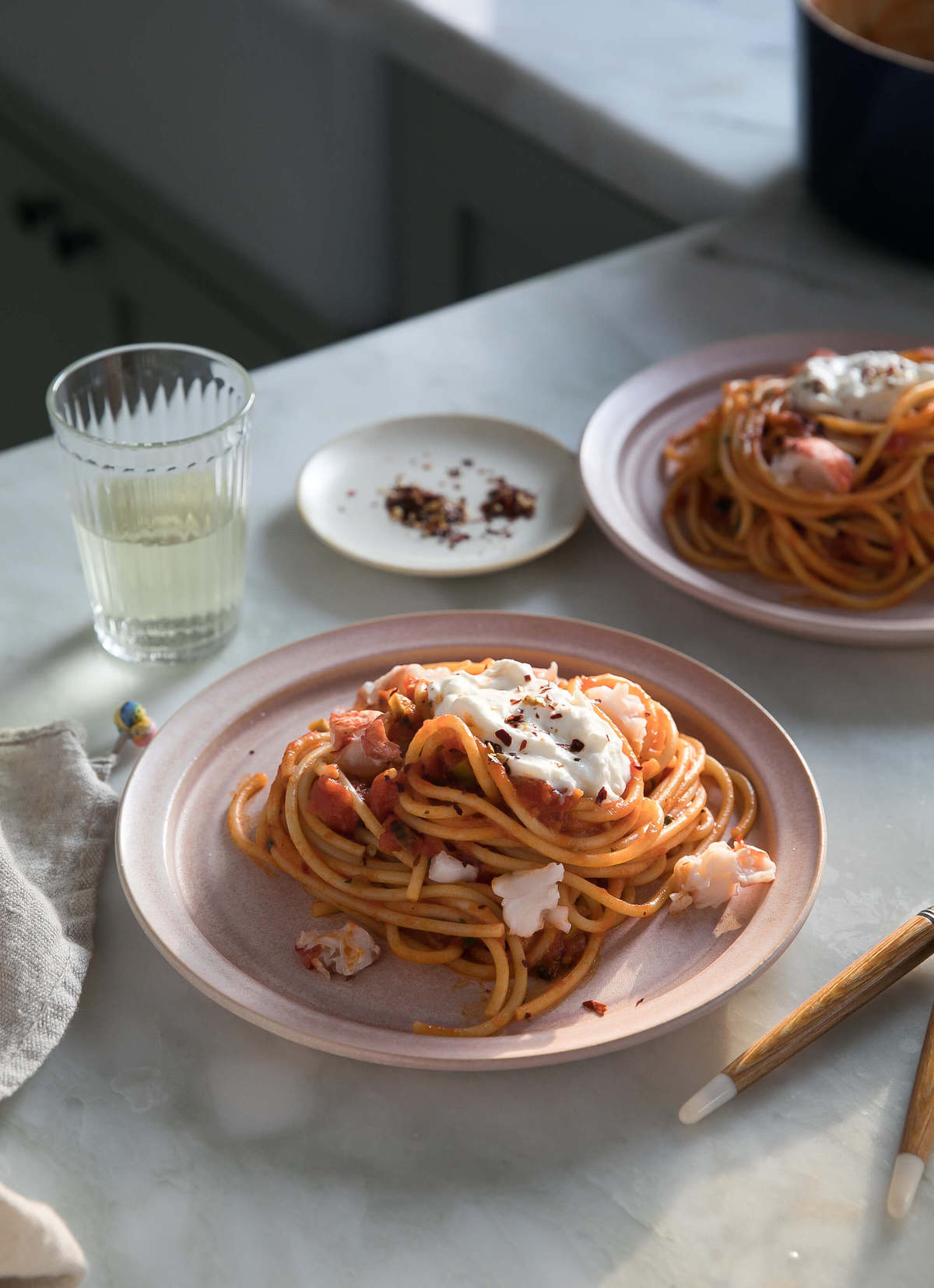 I put a photo of it on on my Insta Stories and a bunch of people asked me for the recipe. While this isn't the same exact one, it's pretty close.
This is perfect for two people…maybe for Valentine's Day!!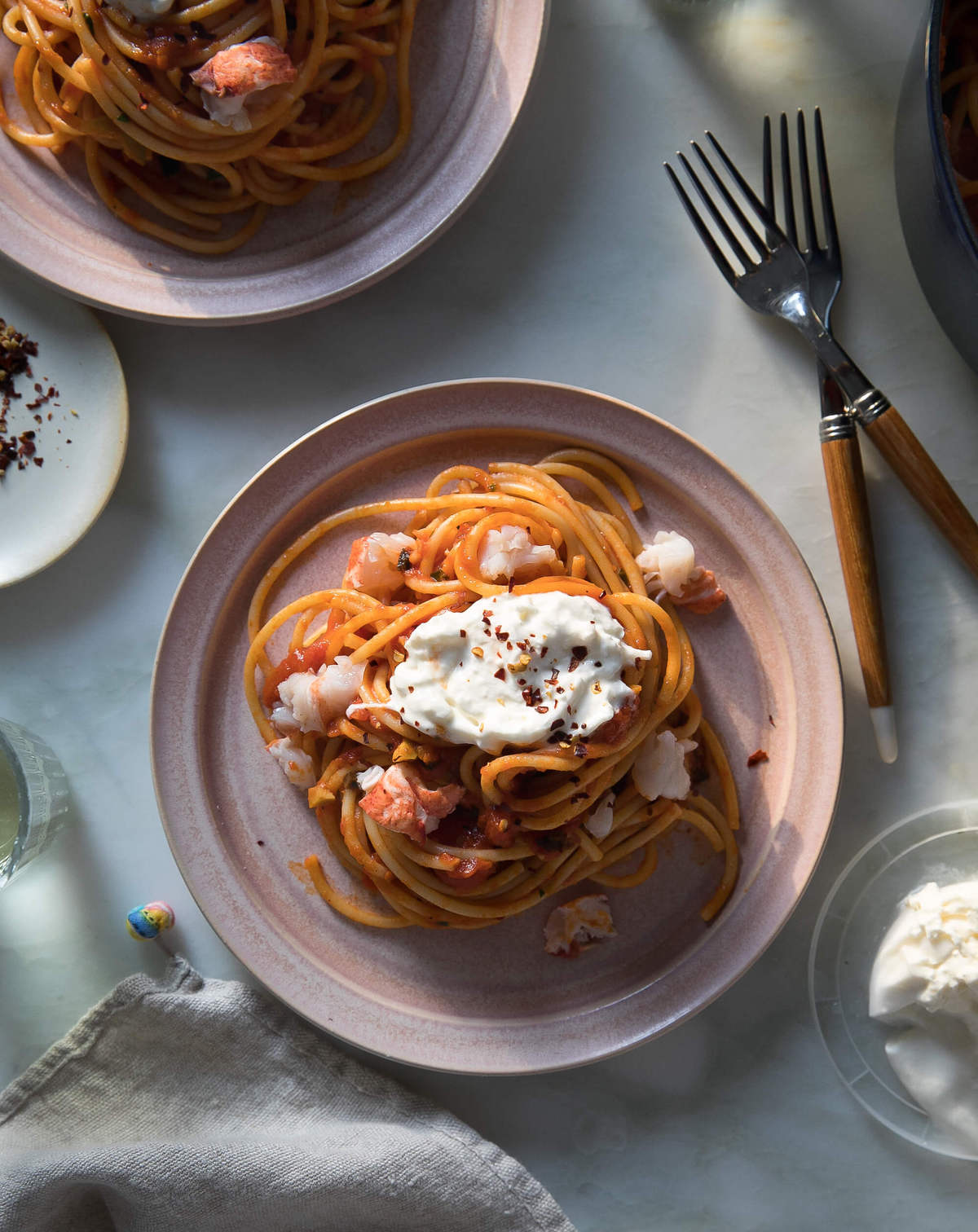 Spicy Lobster Bucatini with Burrata
Print
Ingredients
2

whole

lobster tails

1

tablespoon

olive oil

1

teaspoon

crushed red pepper

1 (12-ounce)

jar

marinara sauce

1

cup

finely olives

1/2

pound

bucatini

1

ball

fresh burrata, divided
Directions
To Cook the Lobster Tails:
Bring a pot of salted water to a medium boil (should be a chill boil, nothing too aggressive). Drop the lobster tails into the water and cook for about 1 minute, until they mostly turn opaque. They will be undercooked, but no biggie, they'll cook more in the pasta. Run them under cold water.Using kitchen scissors, cut the shell on both sides. Pull out the lobster meat and chop it up into bite-size pieces.
To Make the Pasta:
To a medium sauté pan or skillet, set over medium heat, pour in the olive oil. When warm, add the crushed red pepper and toast for about 1 minute. Pour in the store-bought marinara sauce and olives. Bring to a simmer and cook for about 5 minutes. Give it a taste and adjust the seasoning to your liking. I always doctor up store-bought marinara a bit. I like to add a pinch of oregano, some salt, if needed, etc. Turn the marinara off the heat and mix in the Italian parsley. Set aside. Divide amongst plates and garnish with the lobster. I like to garnish it vs. tossing it in the pasta so you have more control as to the disbursement.Add a small ball of burrata to the top of the pasta and garnish with more crushed red pepper.