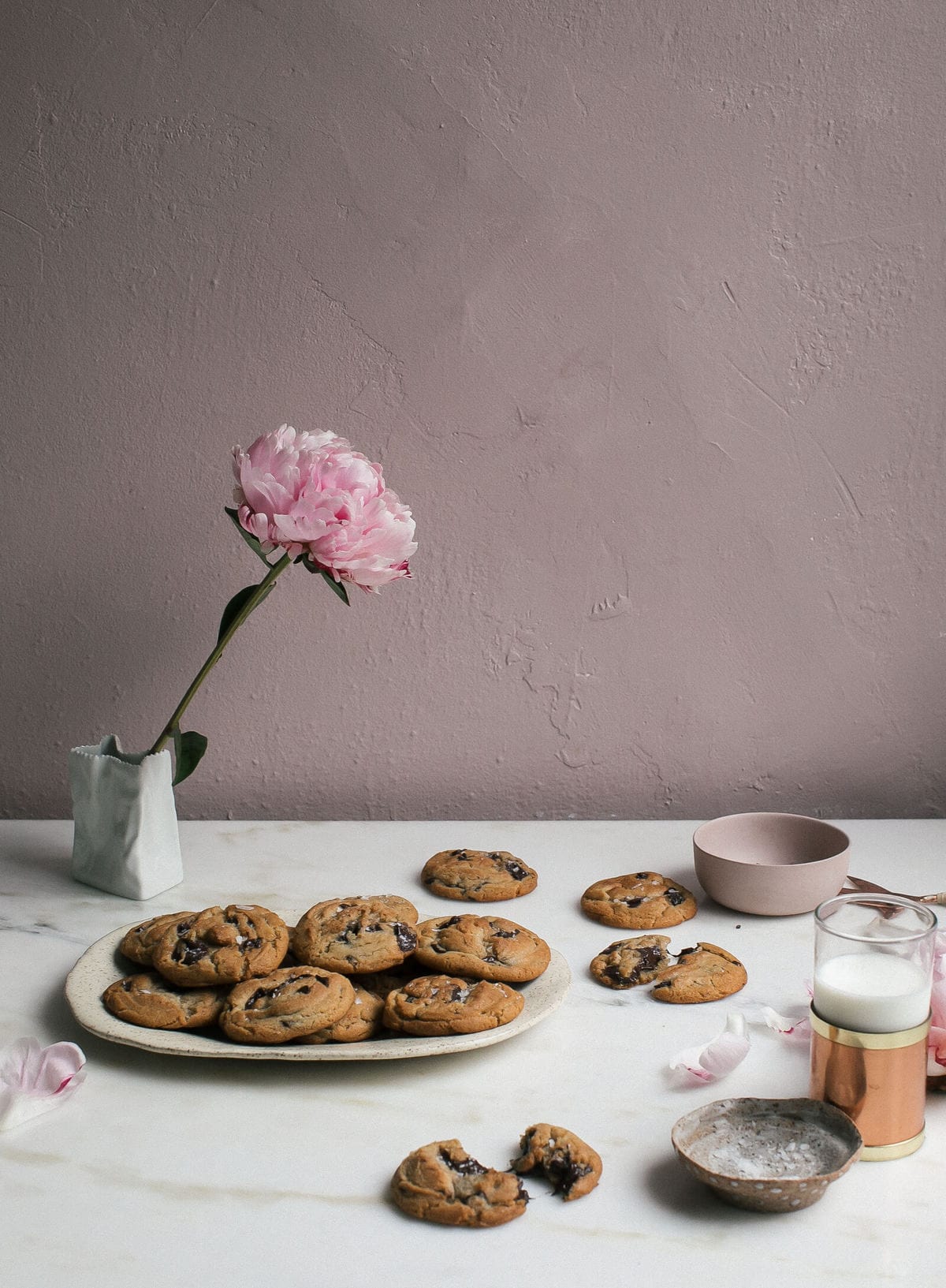 The vibe of Friday is the best, isn't it? It's that feeling of almost being able to hang out and chill TFO.
I don't have any crazy plans this weekend but it might consist of us taking a trip to the vet because Amelia is favoring/licking her left toe obsessively and she won't let me look at it. Every time I get close she starts to show her teeth at me like a psycho. So, hopefully it doesn't cost a million dollars/her toes are a-ok.
Moving onto cookies…
Remember when I did that nerdy post all about chocolate chip cookies? Well, that post was actually SO much fun to execute and write because I learned a whole lot about CC cookies. And I figured out how to get closer to the cookie I had in my dreams/brain.
I really love doing these types of baking experiments because I learn so much. I'm thinking of doing a post on the perfect white cake because while I've made a ton of cakes, I'm still searching, still learning what makes a white cake hella special. Let's learn things together!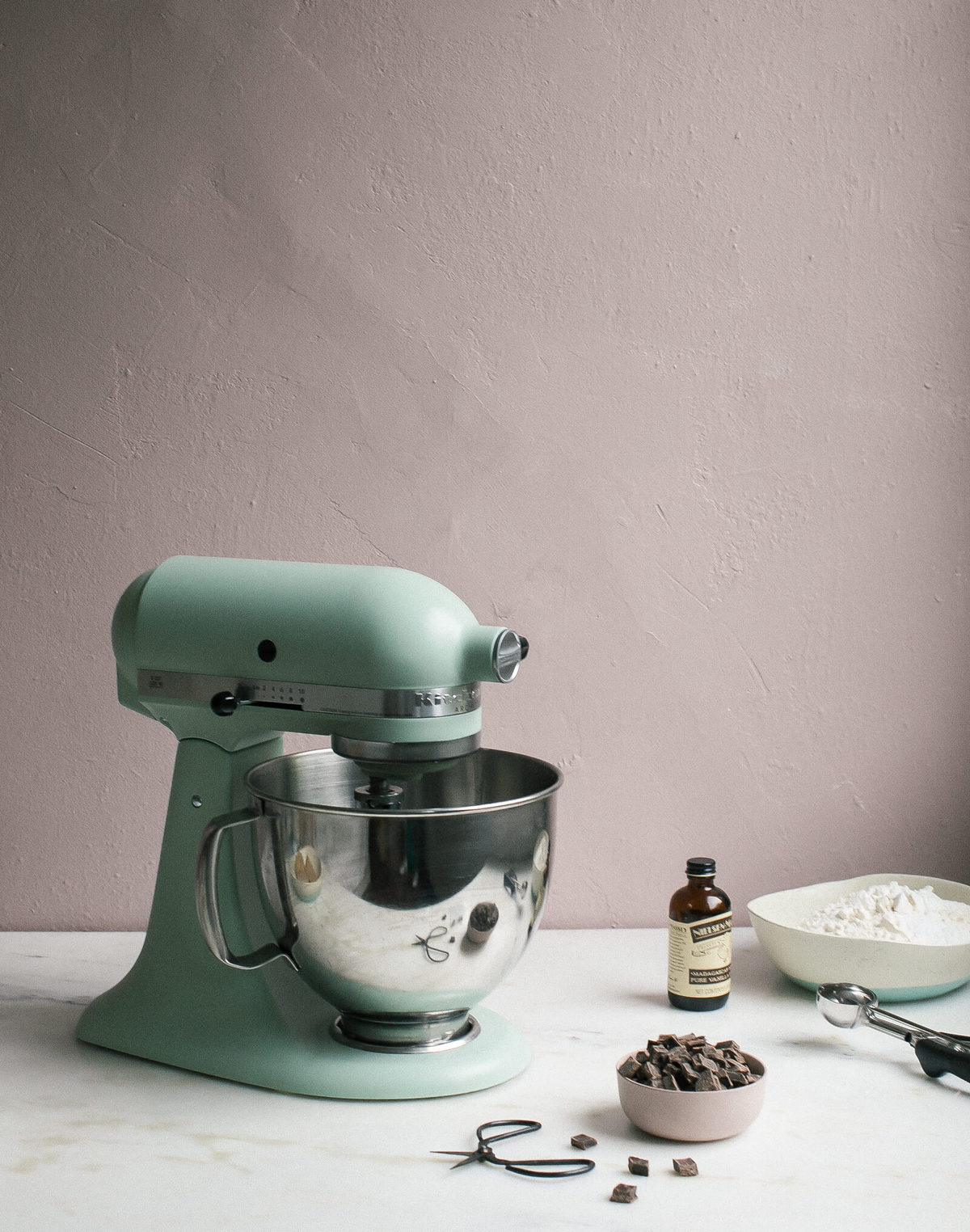 Also, before we begin, I'd like to give a special shout-out to my friend and helper, Billy. In case you don't know, Billy helps me pretty much every week with helping create content for this space and he extra helped with these cookies because he loves nothing more than to talk nerdy about chocolate chip cookies.
Here's the breakdown of the choices I made (AND WHY!) with these chocolate chip cookies.
I'll also say that there is no perfect chocolate chip cookie because we're all after different things. Some people like thin and chewy, some like crispy, some like super soft. Those recipes are good too.
This one is soft in the center that is slightly chewy and a teeny bit crunchy around the edges. They are not cake-y but are a little fluffy.
Ok, here is the breakdown: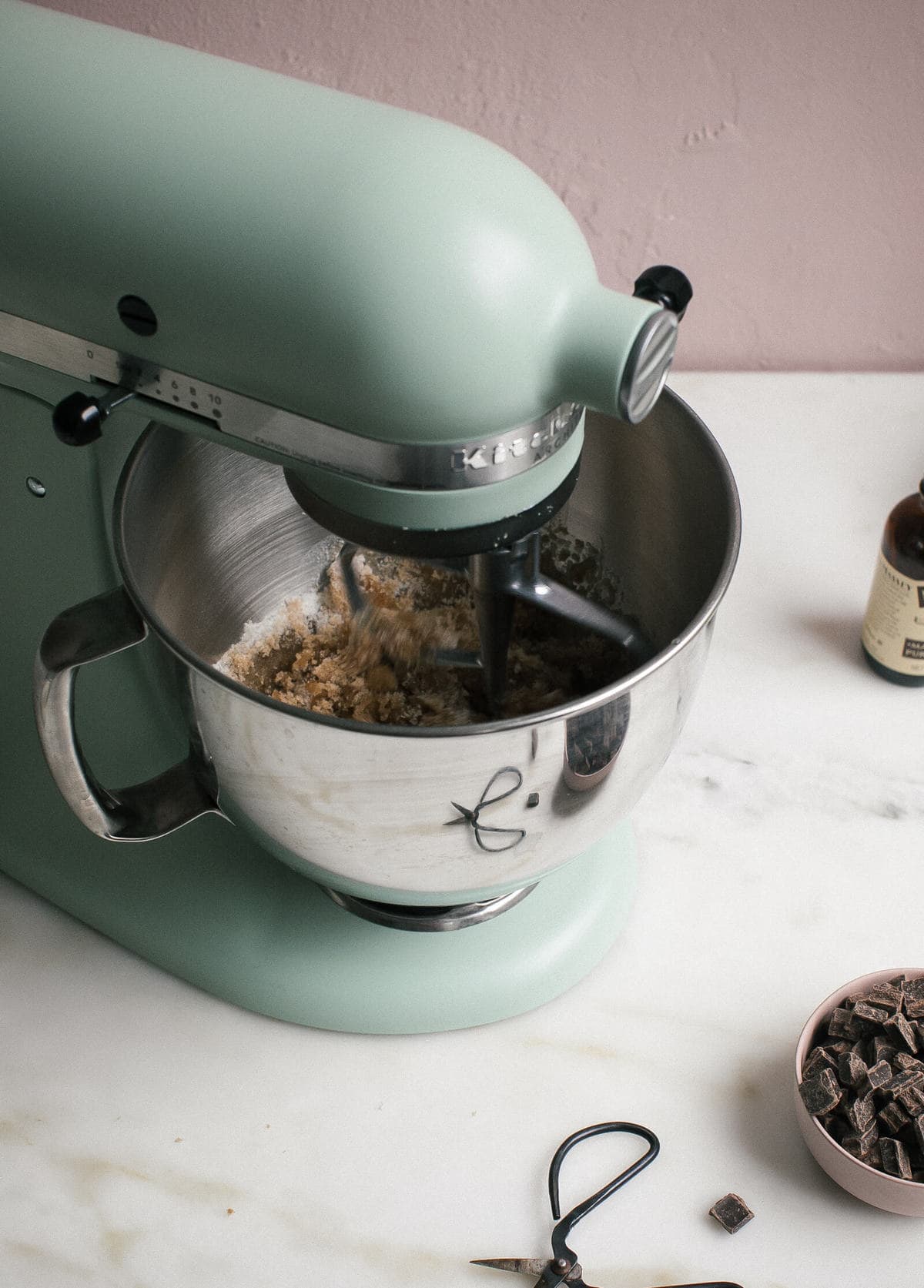 MELTED BUTTER:
Most cookie recipes begin with you creaming room temperature butter with sugar(s). But melting the butter vs. using room temperature butter will lead to a chewier cookie. I'm am very down with a chewy cookie so I went the melted butter route.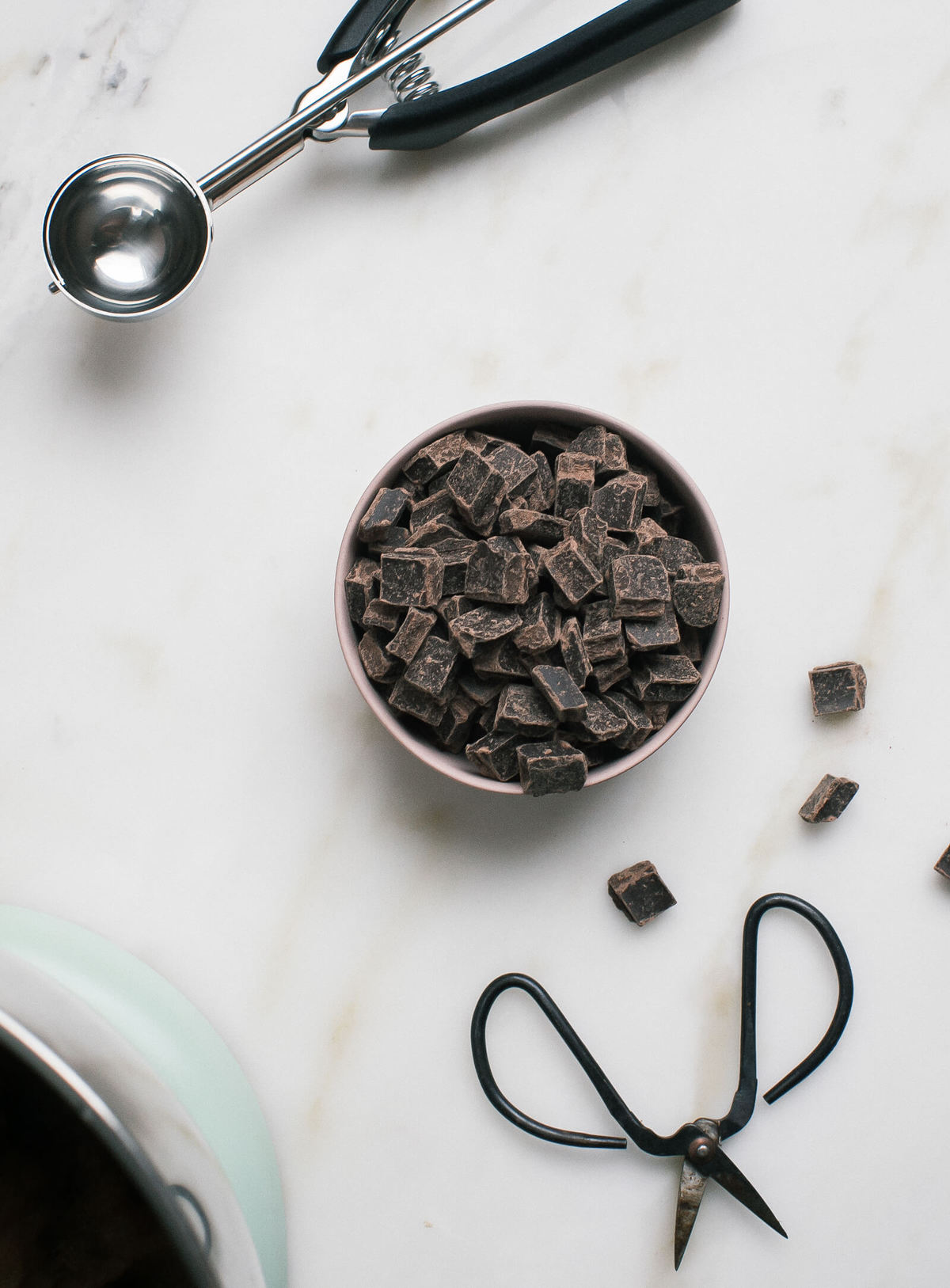 BAKING POWDER + BAKING SODA:
The baking powder in this recipe gives it a bit of a lift, while the baking soda helps these cookies spread. A lot of recipes you see that only have baking soda are on the thinner side. There is nothing wrong with this but I like a bit of both.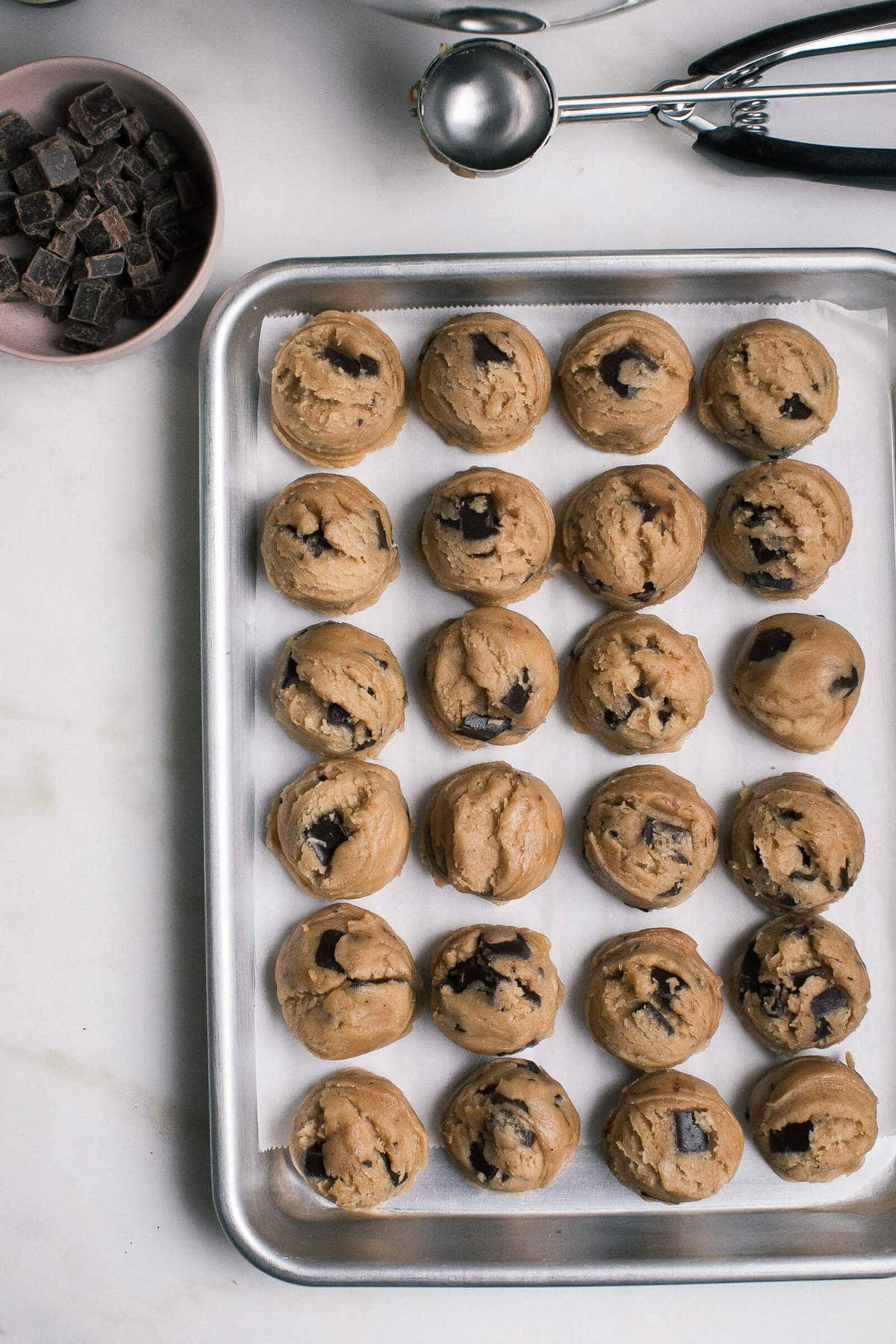 MORE FLOUR:
I added a bit more flour in this recipe to make it a little bit thicker cookie but not too much because I didn't want it to be dry. I love the thickness of this cookie. It's not too thin and not too thick/cake-y/dry. It my opinion, this has a super good ratio of butter to flour.
ADD ALL THE FLOUR AT ONCE:
This makes complete sense if we all think about it but for some reason I'd never thought about this before. A lot of recipes tell you to add the flour mixture in a few batches but this means you're mixing way more than you need to. For this recipe, we're going to add ALL of the flour at once and then mix. This means minimal mixing, just until all the speckles of flour have disappeared. Thank you, Dorie Greenspan, for teaching us this.
COVER THE MIXER WITH A KITCHEN TOWEL:
If you add all the flour at once and then mix it on low, little bits of flour will fly out and make a bit of a mess. So, to avoid this, I like to cover the mixer with a clean kitchen towel. Problem solved! I know a lot of mixers come with that flour guard and that works too but I forgot where I put mine and I think the towel works best anyway.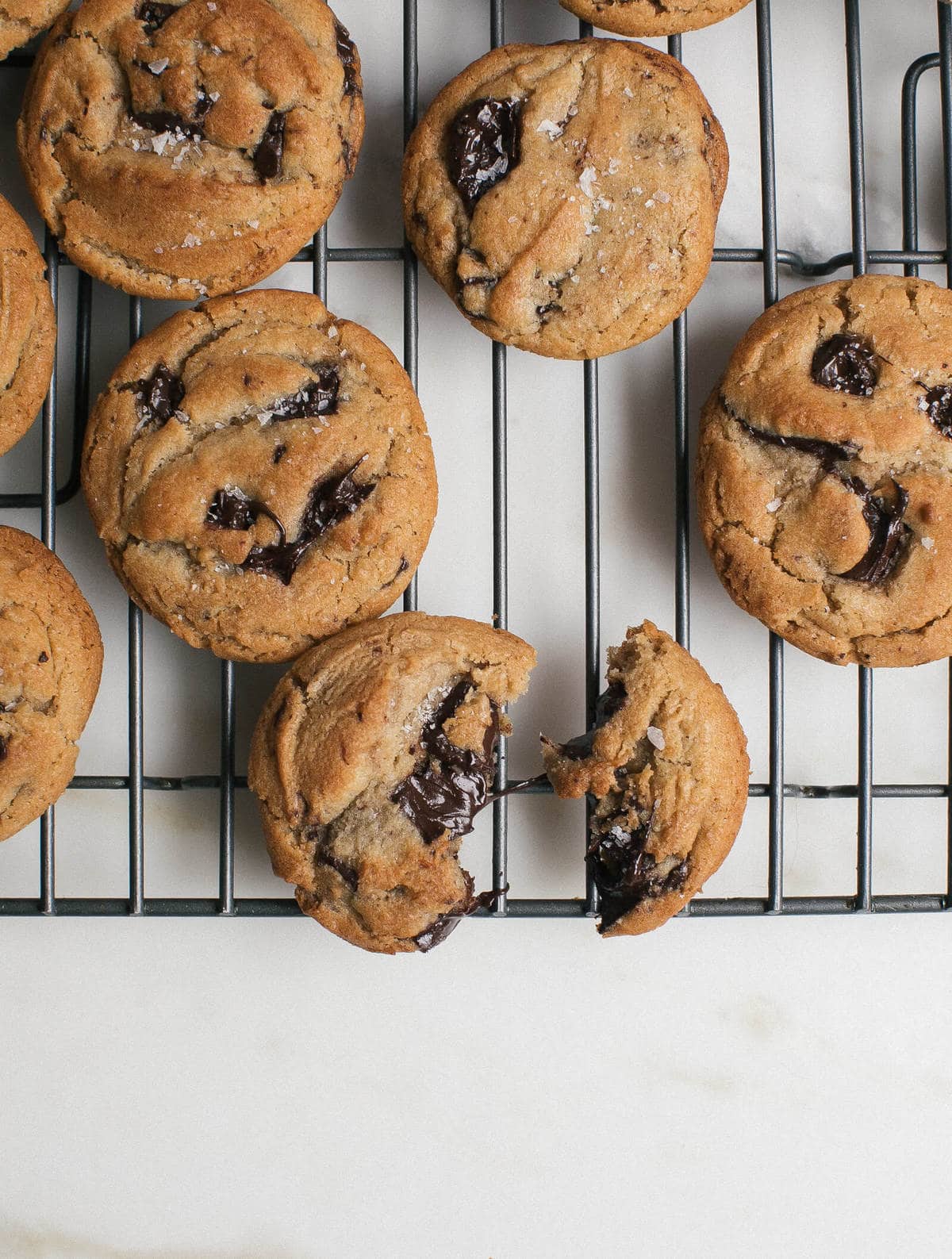 TEAM CHOCOLATE CHUNKS:
Of course I love chocolate chips. Who doesn't?! But in chocolate chip cookies I'm on team chocolate chunks. I favor the Whole Foods 365 brand of dark chocolate chunks because they melt like a dream and are still melty and gooey for HOURS after the cookies come out of the oven. It's unreal.
Another thing I'm down with is taking a block of chocolate and chopping it up and adding it to the dough. That's awesome too.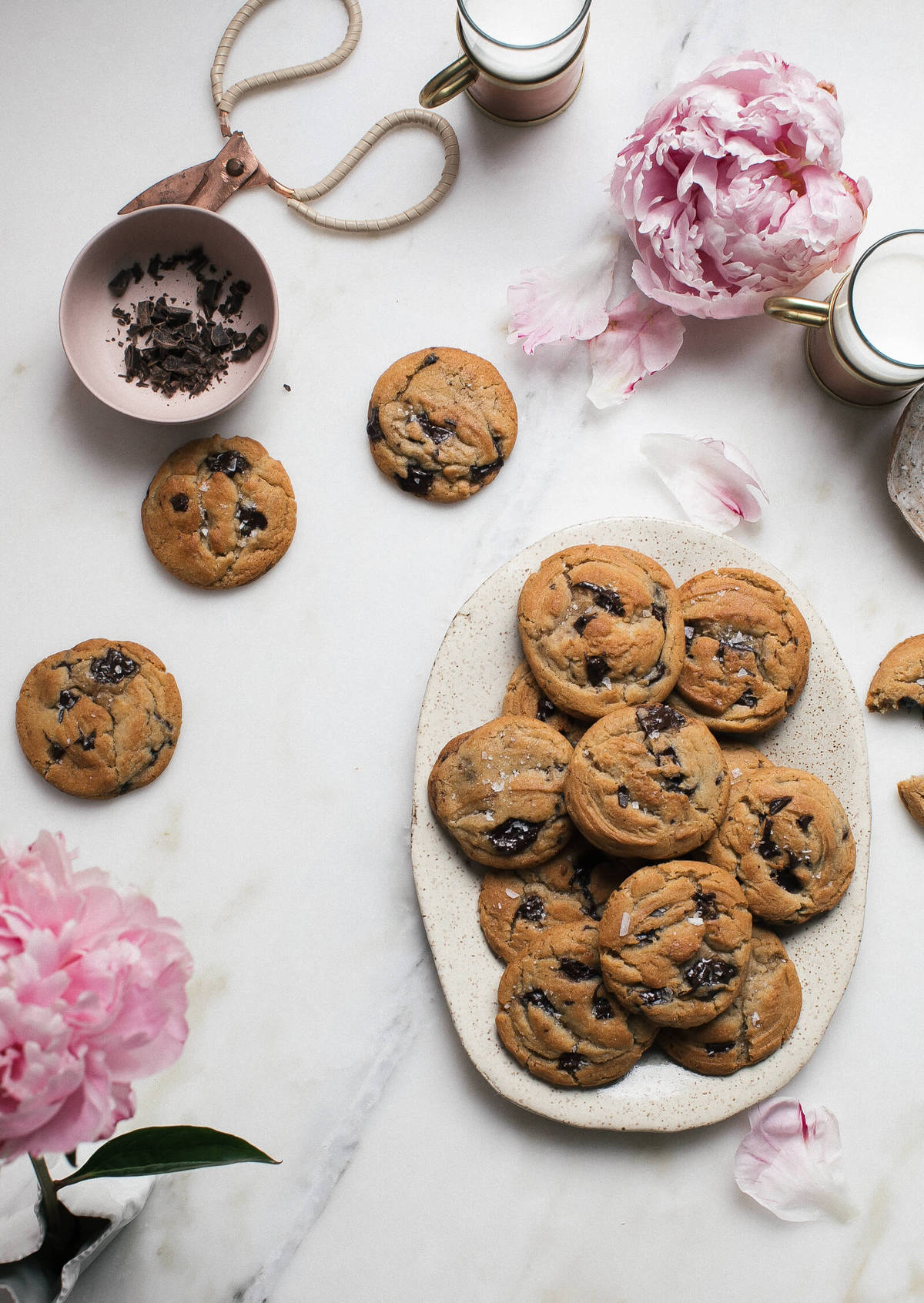 USE A MEDIUM COOKIE SCOOP:
This medium cookie scoop from OXO is PERFECT because the edges of it are sharp enough to cut through chilled cookie dough and the handle/lever releases perfect rounds of dough.
Some things to keep in mind:
1. When using melted butter, you have to make sure it cools before you proceed with the recipe or else the chocolate chips/chunks will melt when you're mixing the dough. This is not the worst thing in the world that can happen but I like pockets of chocolate.
2. Having frozen balls of cookie dough in the freezer means that warm chocolate chip cookies are only 10 minutes away from your life. SO, freeze half of this chocolate chip cookie dough and keep in the freezer for your future late-night snacking self.
3. This recipe doesn't have a ton of salt inside the cookie dough but that's because I like sprinkling it on when the cookies come out of the oven when the chocolate is gooey and the salt will stick to it. You don't need a ton of salt for it to be awesome and salty and sweet.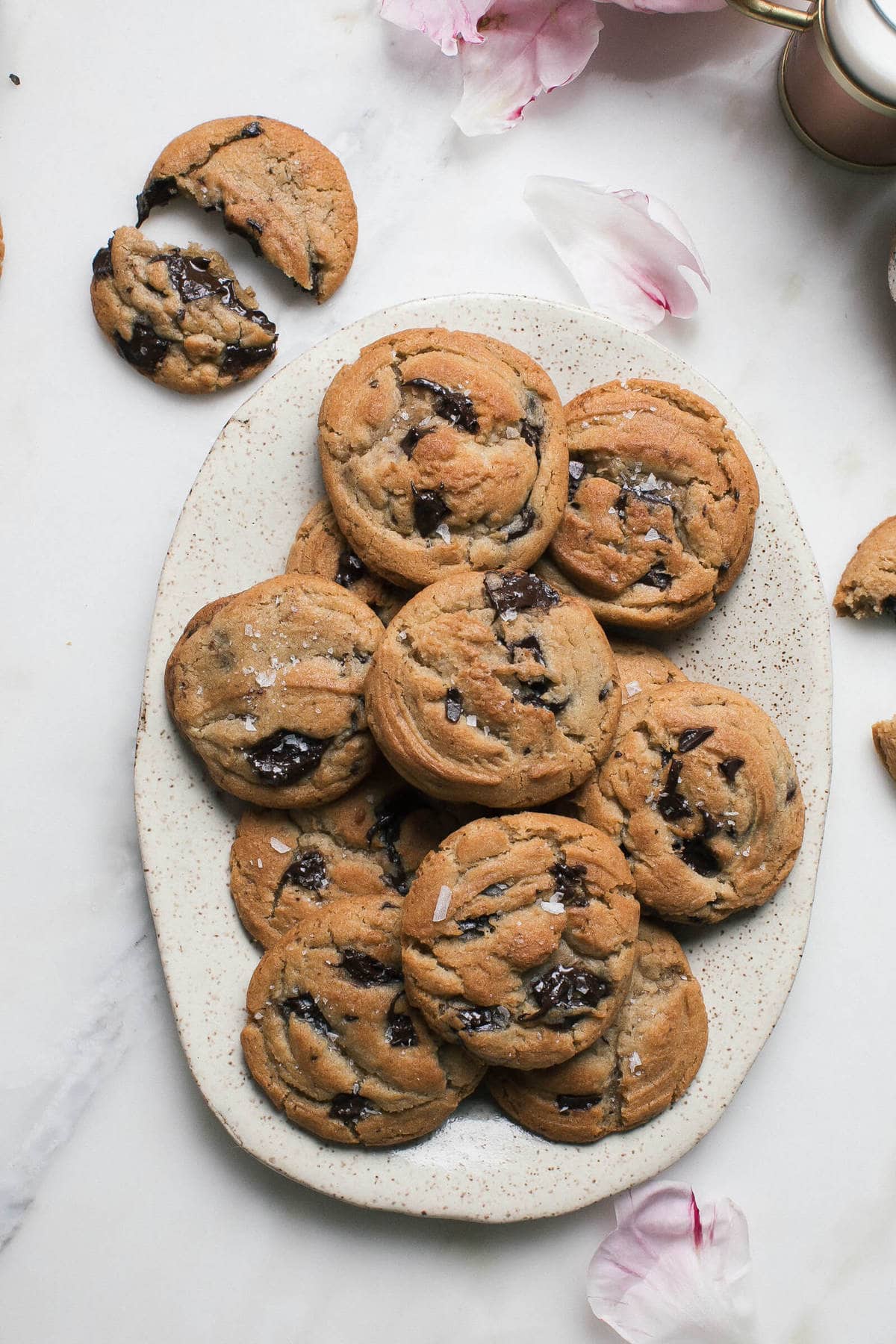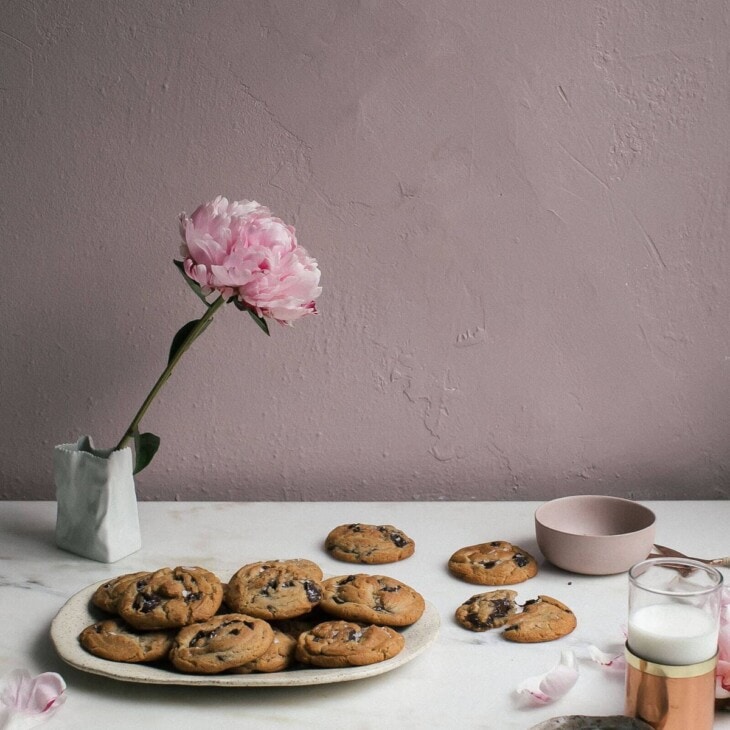 Print Recipe
My Favorite Cozy Chocolate Chip Cookies
Serving Size:
to 28 cookies
Ingredients
Dry Mix:
3 1/3

cups

all-purpose flour

1 1/2

teaspoons

baking powder

1 1/2

teaspoons

baking soda

1/2

teaspoon

salt
Wet Mix:
1

cup

unsalted butter

melted and cooled slightly

1 1/2

cups

firmly packed brown sugar

1/2

cup

granulated sugar

2

large eggs

2

teaspoons

vanilla extract

12

ounces

dark chocolate chunks

Large flakes of salt

such as Maldon or Jacobson
Instructions
To a medium bowl, whisk the flour, baking powder, baking soda and salt together. Set aside.

To the bowl of a stand-up mixer with the paddle attachment (you can also do this with a hand-mixer or by hand in a medium/large bowl), add the melted butter, brown sugar and white sugar. Beat together until nice and fluffy, about 3 minutes. Add the eggs, one at a time, until combined. Pour in the vanilla extract and beat once more.

In one batch, add the flour. You will probably have to lift up the head part of your mixer to be able to add it all at once. Cover the mixer with a clean kitchen towel and turn it on low speed. Mix until the flour is mostly combined and then increase speed until you no longer see any flecks of flour. Pour in the chocolate chunks and mix one last time. Transfer the dough to the fridge to chill for an hour or up to 2 days.

Preheat oven to 350 degrees F. Line two baking sheets with parchment paper.

Using a medium cookie scoop, scoop out balls of dough. If it's super chilled, you may need to push some dough into the scoop so it's nice and compact and then release the lever. I like to add all the balls of cookie dough to a sheet of parchment versus scooping dough, as I bake.

Transfer 6 to 7 balls of dough onto the prepared baking sheet, spacing them a part because these do spread. Place in the oven and bake for about 7 to 8 minutes. If the dough is super cold, it may need up to 10 minutes to bake. They should be light to medium golden brown. Sprinkle with a few pinches of salt upon exiting the oven. Allow to cookies to cool on the baking sheet for 5 minutes and then transfer to a cooling rack (they'll be too fragile to move when they exit the oven). Repeat until you've baked all the cookies.

To freeze, add the cookie dough balls to a baking sheet and stick in the freezer until very cold, about 20 minutes and then transfer to a freezer-safe plastic bag.