Disclosure: This post may contain affiliate links, which means I may earn a commission if you click on the link and make a purchase.
Make Homemade Sprinkles with only a few ingredients. You can customize the color combinations, shapes and lengths! Make big batches and give them to your friends during the holidays; OR make them for yourself to top your favorite cupcakes, cakes and baked goods.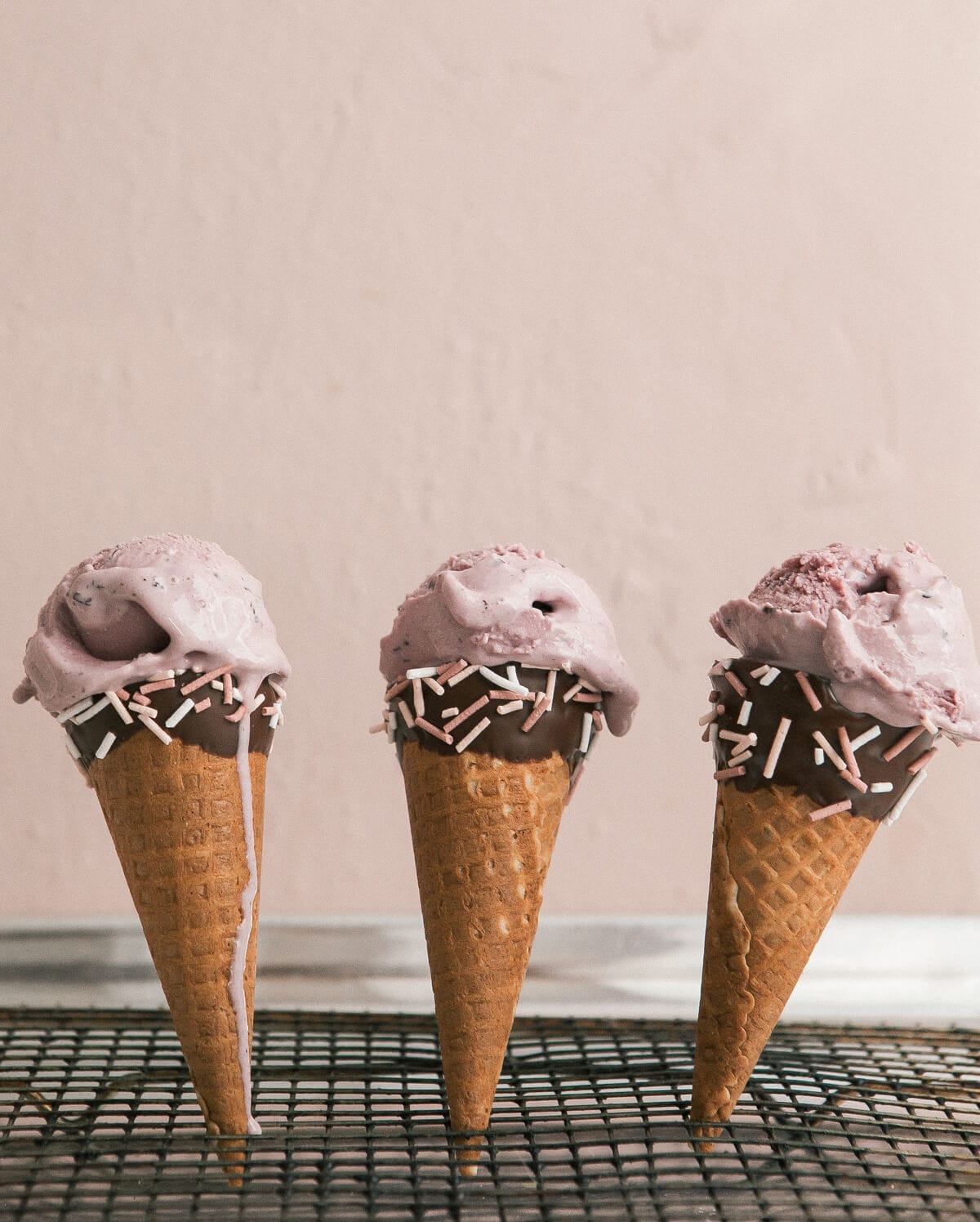 My favorite thing to do in every single city I visit is head straight to local grocery stores. A few years ago when I went to Copenhagen, I found the prettiest selection of sprinkles. And then there was another time I was in Milan and found other pretty sprinkles. Truly the best color combos exist over seas.
Unfortunately I haven't been back to Copenhagen nor Milan so I figured there must be a way to customize my own sprinkles mixes at home. Well, I figured it out! YAY!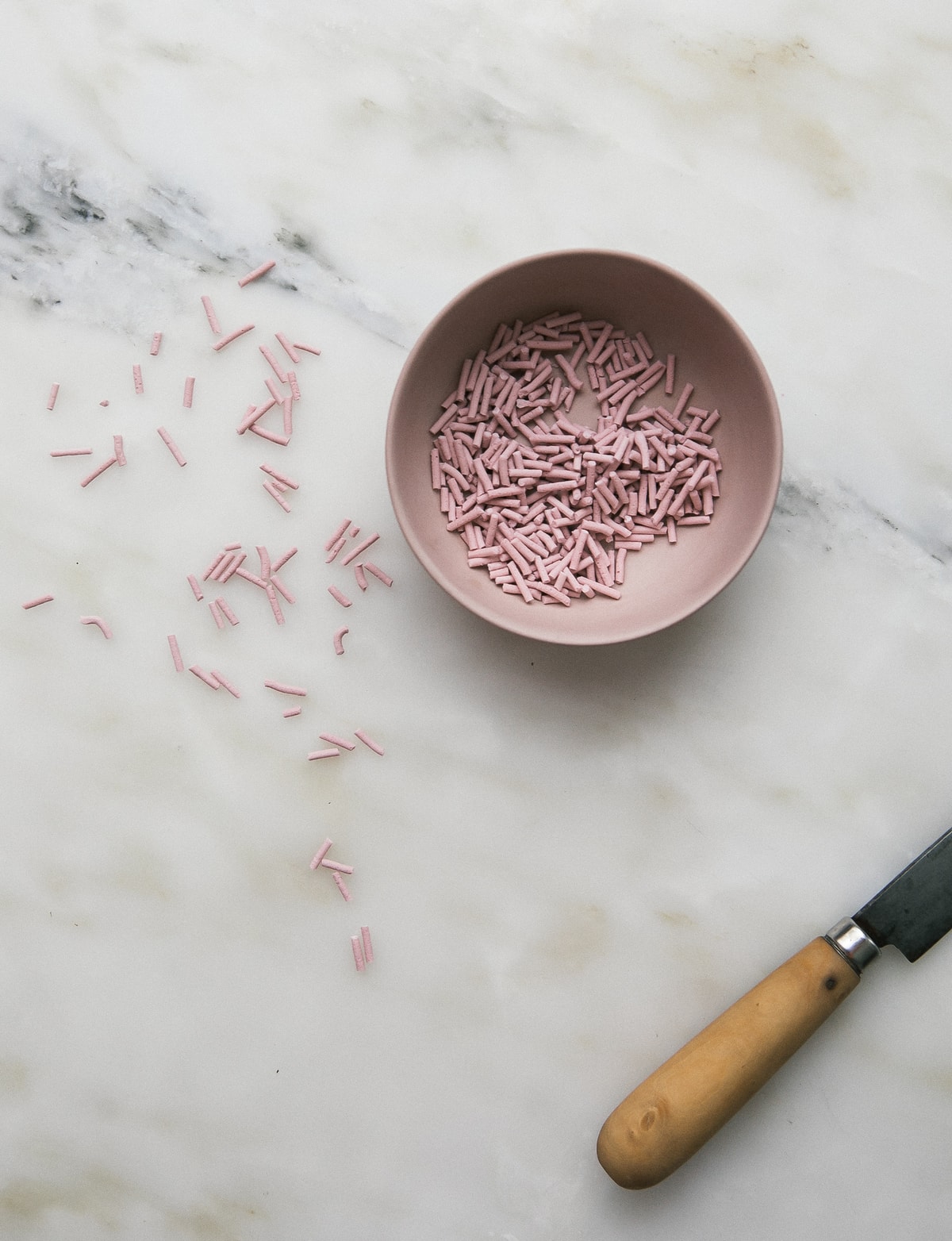 What Goes Into Homemade Sprinkles
This is what you'll need to make homemade sprinkles
Water. Yep! Straight from the facet.
Meringue Powder. Technically you can absolutely use raw egg whites. But I find it messy and absurd. Meringue powder is my favorite. You can buy it online or at your local craft or baking store.
Powdered Sugar.
Food Coloring Gels. I have this kit from Americolor, but you can use any food coloring gels you like.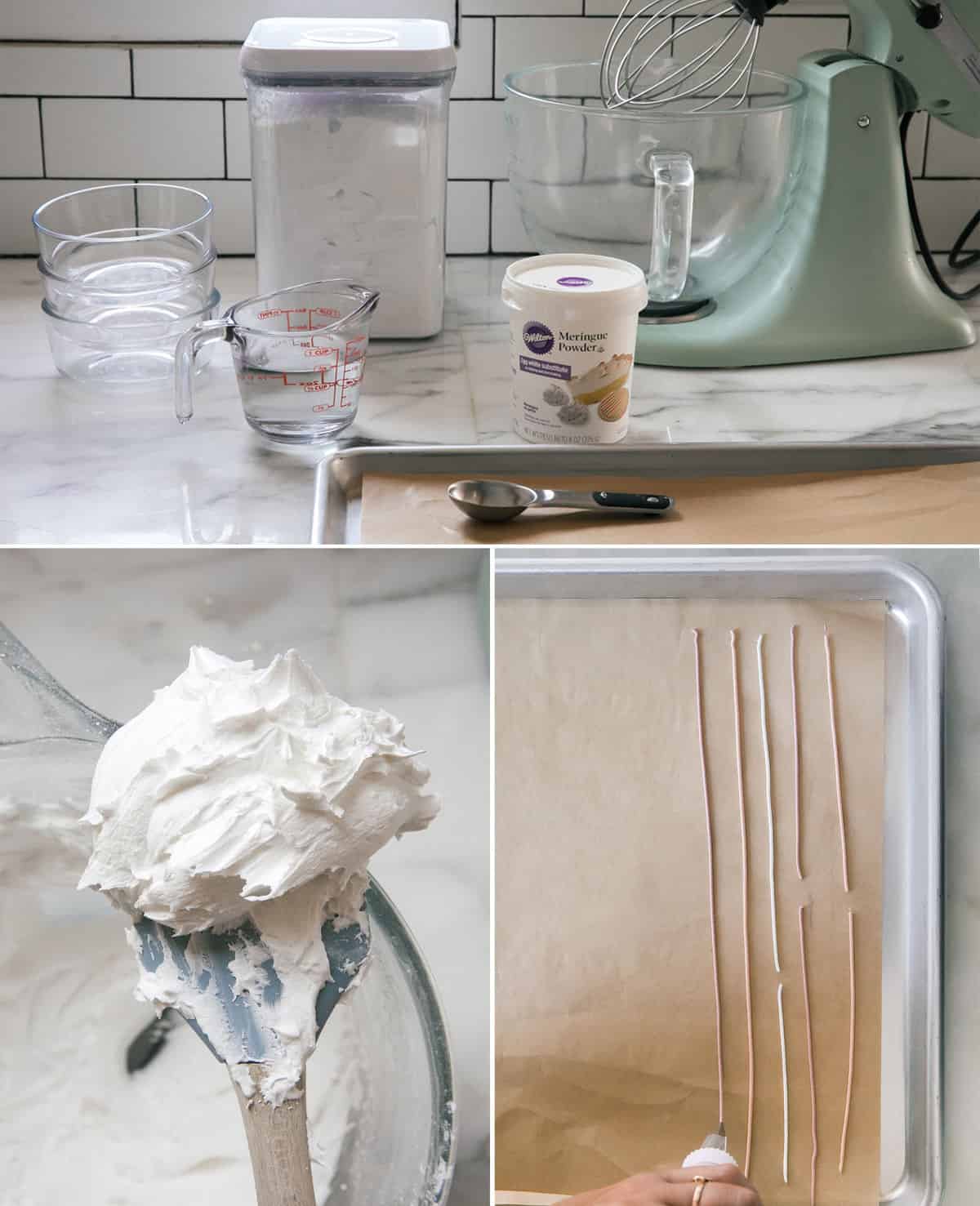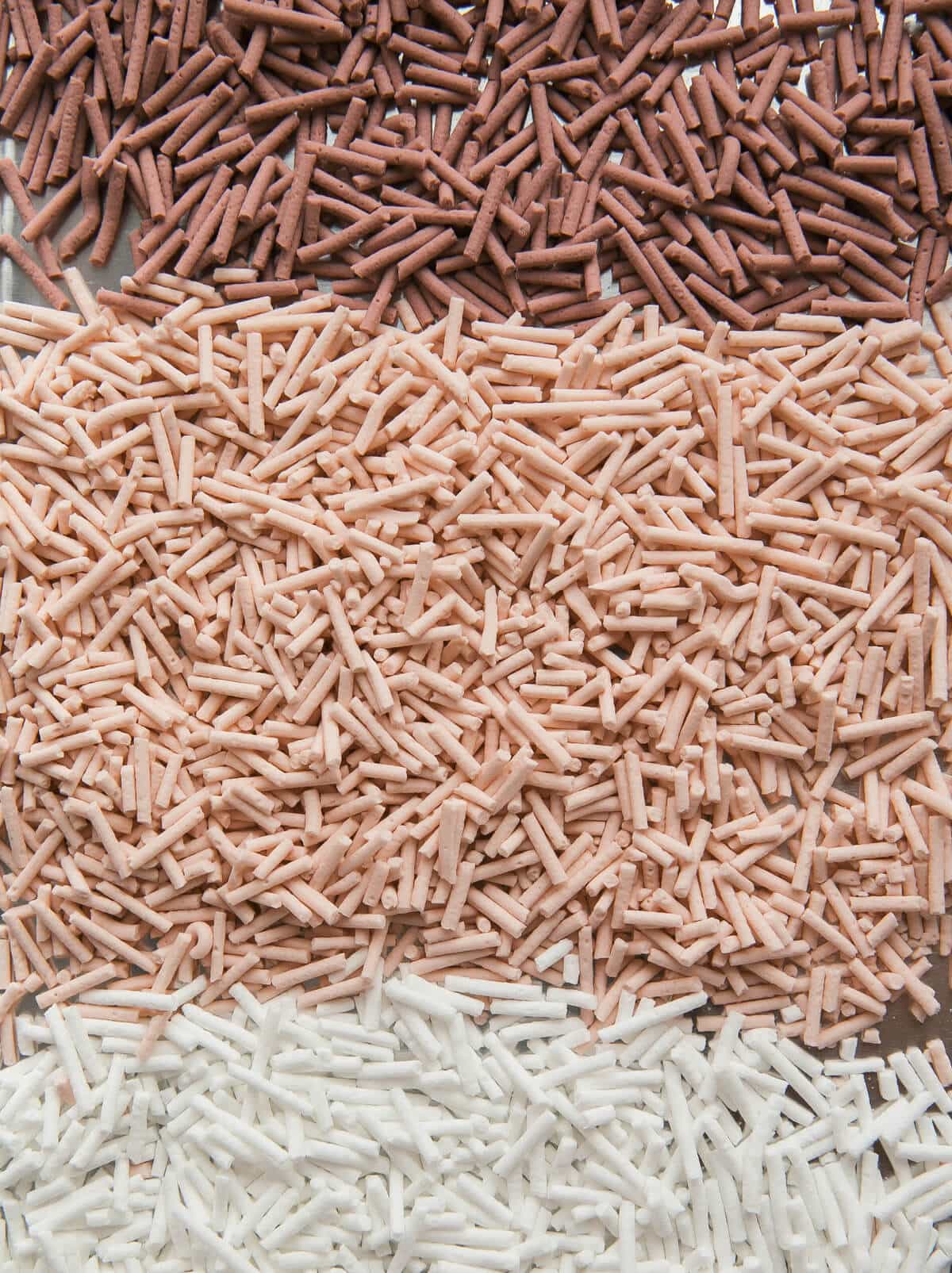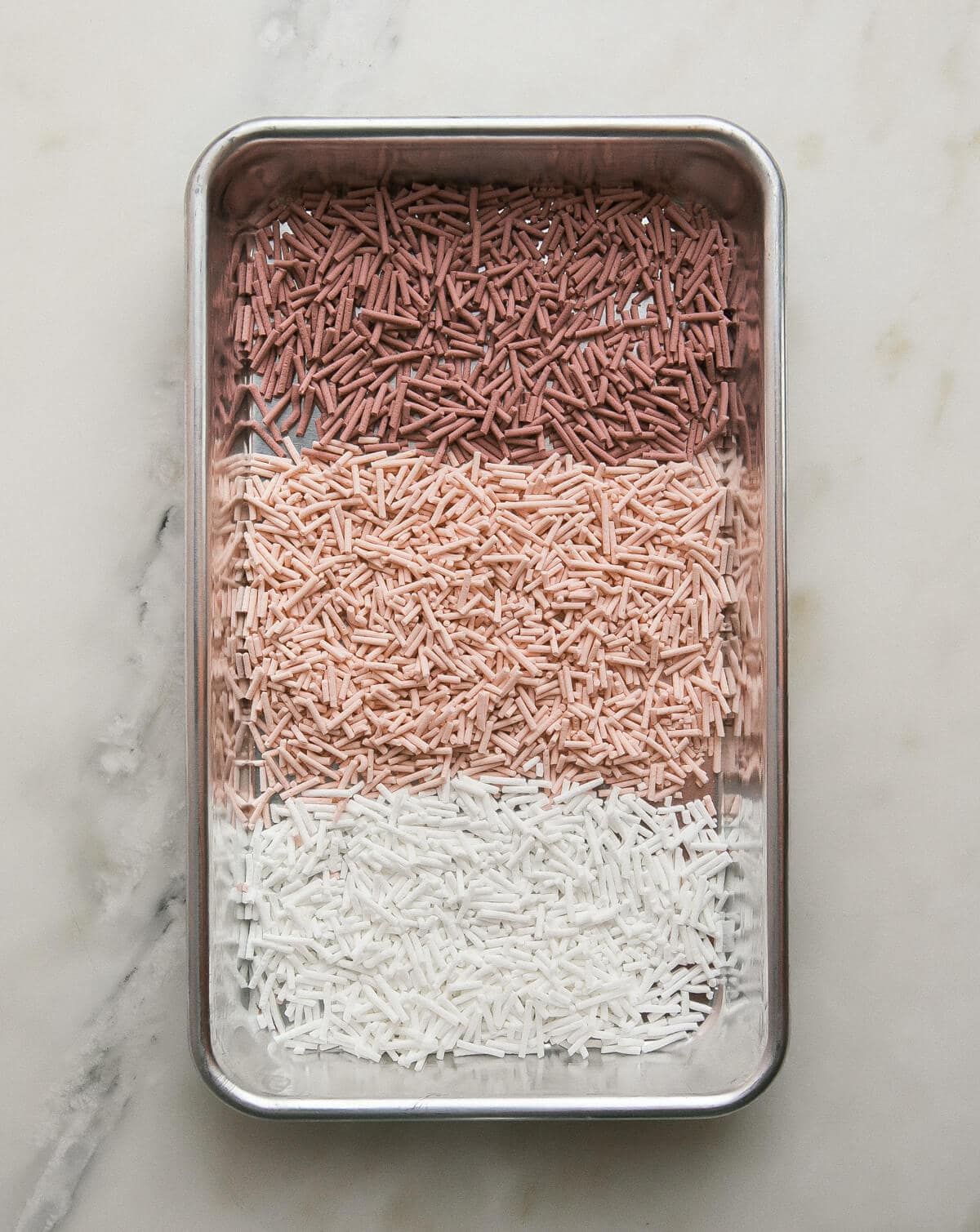 Design Your Color Combination
In this instance, if you've ever taken a color theory class, it will be very helpful. If you've never painted and combined paint colors, Google will help! Here's what I wanted to combine:
Mauve =  3 drops of brown, 3 drops of pink, 1 drop of red, black and blue.
White = zero food coloring.
Peach = 2 drops of brown.
But truly, the sky is the limit. And Google will help you figure out what colors you need to combine.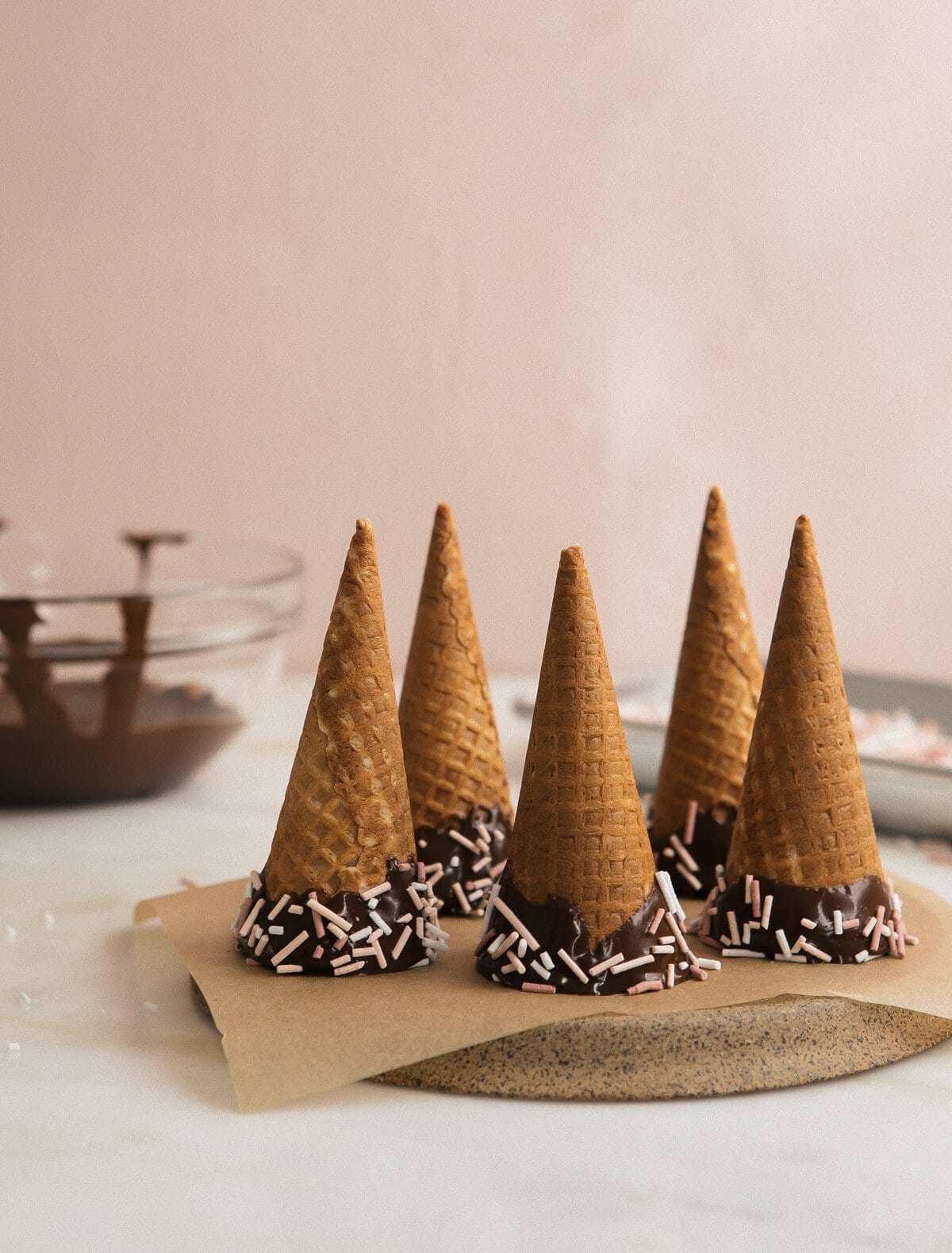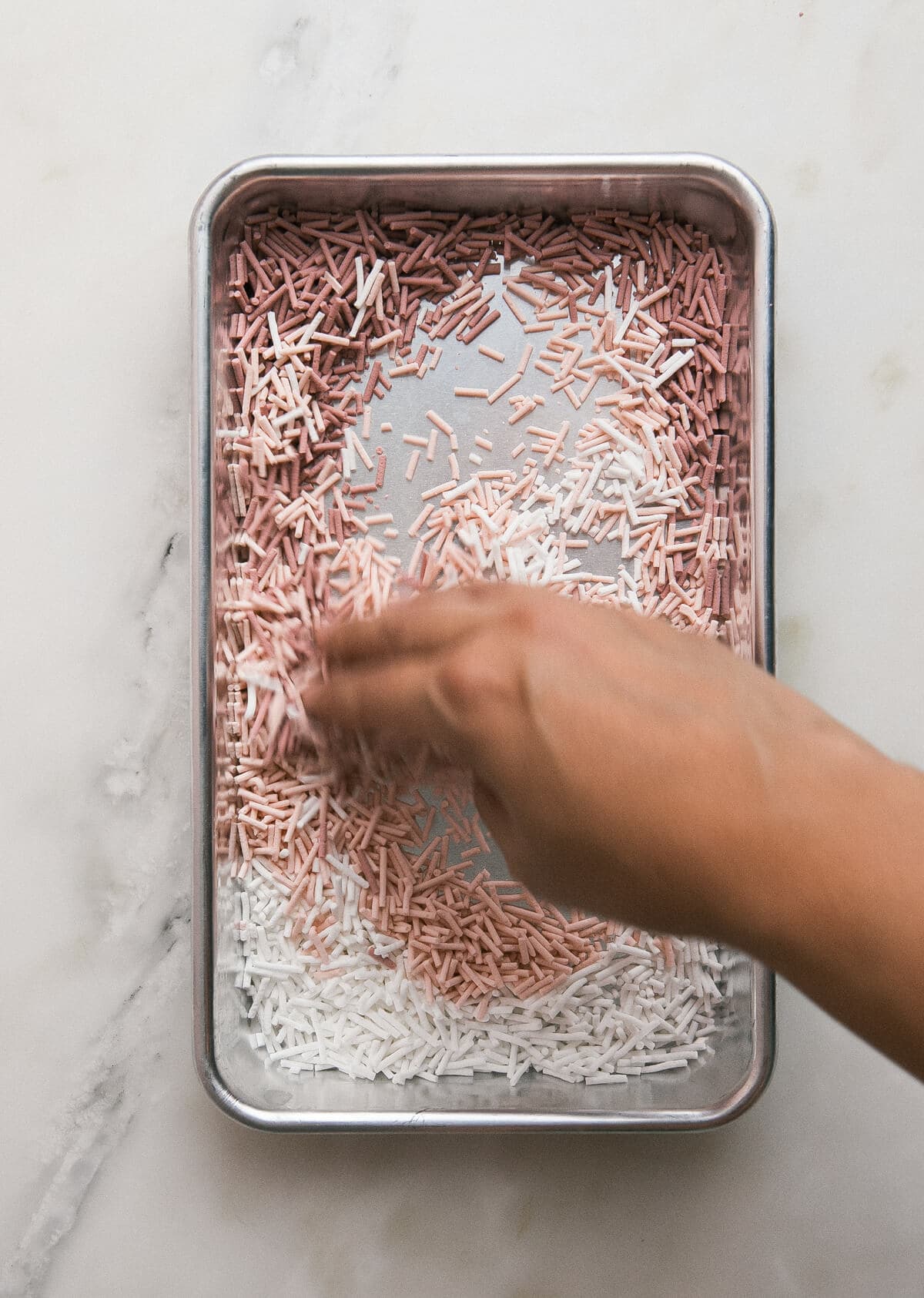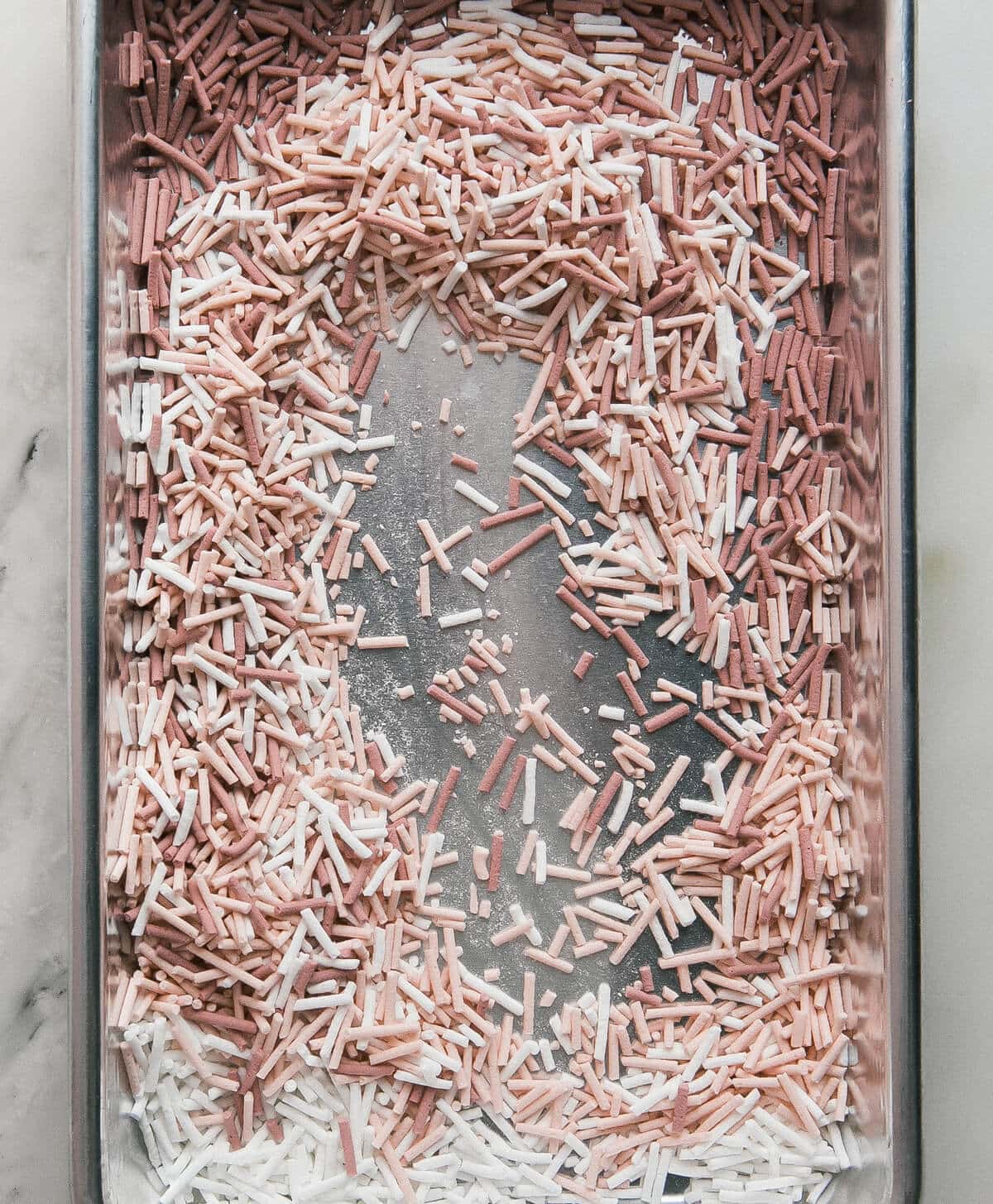 How to Make Homemade Sprinkles
Combine the meringue powder, sifted powdered sugar and 5 tablespoons of water.
Beat it with the paddle attachment until it's totally combined and smooth. If you don't have a stand-up mixer, you could use an electric hand mixer.
If needed, add more water. You really don't want it too too stiff or else it'll be nearly impossible to pipe out. You want it to the be the texture of toothpaste.
Depending on how many colors you're making, divide the mixture to small bowls. 
Add the colors and mix vigorously. As a result, you'll end up with a super cohesive mixture. 
And then, divide the colors amongst piping bags fitted with a #2 round tip. 
Pipe them out onto baking sheets with sheets of parchment paper. 
Allow them to dry for about 2 hours. If your mixture is super wet, it might need to dry overnight.
Cut them into whatever size you like! I like to make them about 1/2-inch long.
Mix them up together to create your sprinkle mix. 
Store in an airtight container; these will stay good when stored in an airtight container in a cool place for up to 1 year.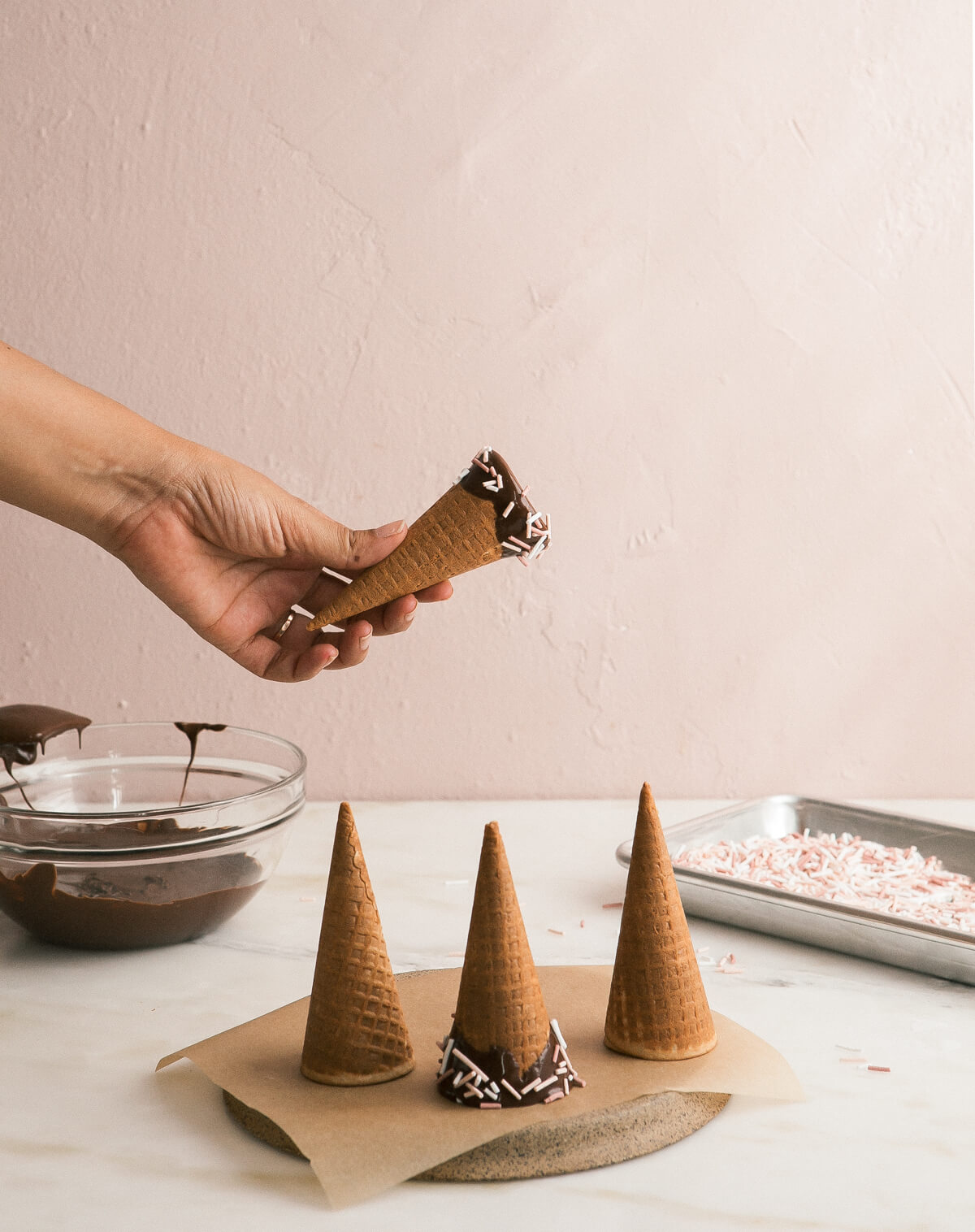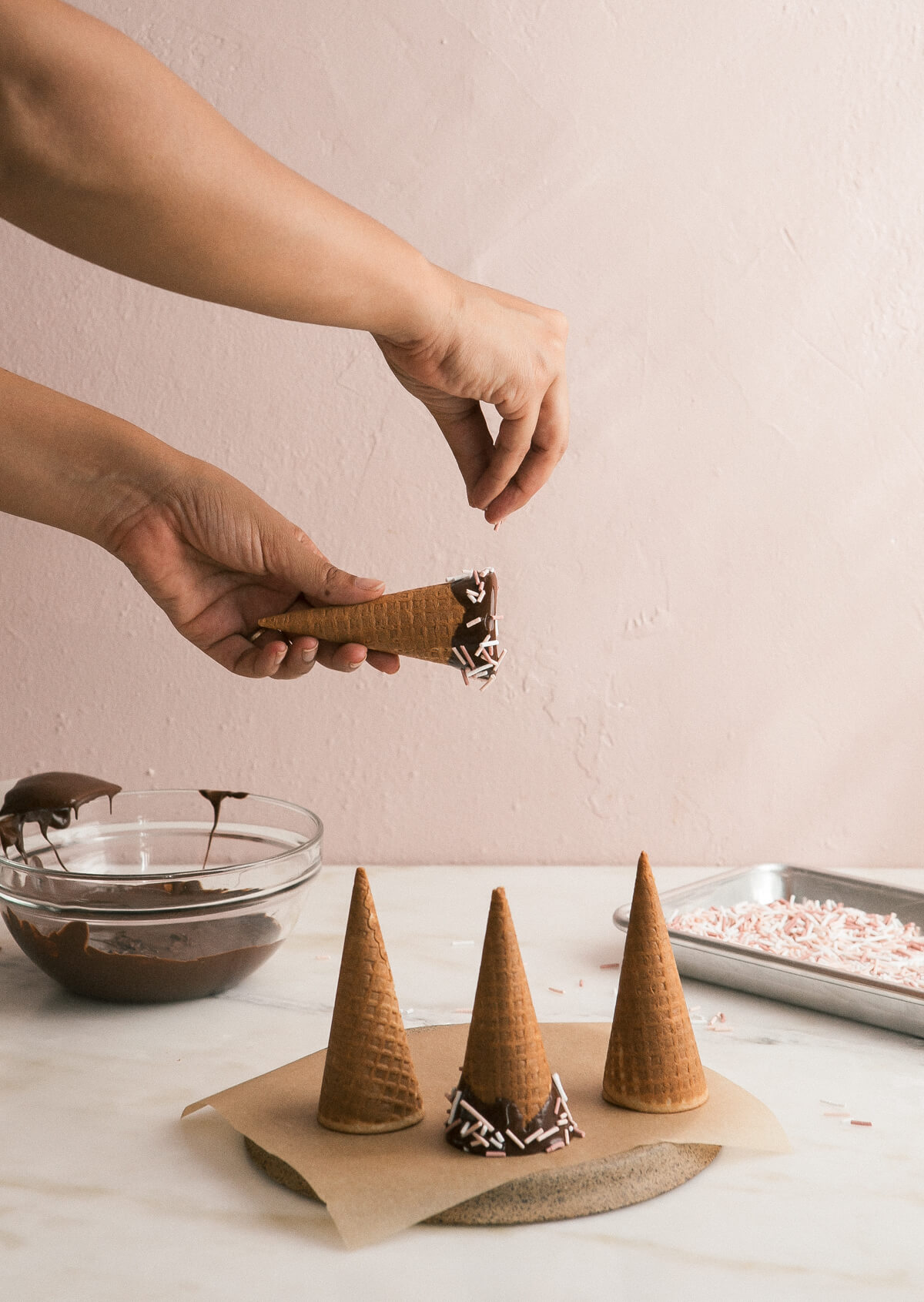 Tips and Tricks 
Fun Tip:
If you go to Michael's, you can use their coupon (that you can find on their app) and get a discount of 40% off your meringue powder purchase.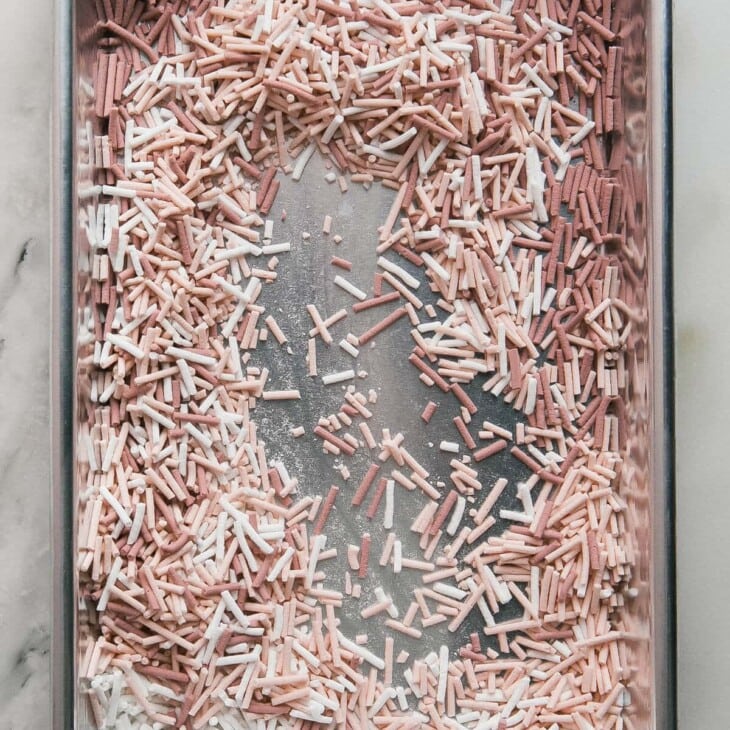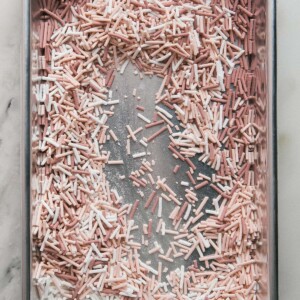 Make Homemade Sprinkles with only a few ingredients. Customize the color combinations, shapes and lengths. Make big batches and give them as gifts!
Ingredients
To Make the Sprinkle Base:
3

tablespoons

meringue powder

4

cups

powdered sugar

,

sifted

6

tablespoons

water

,

divided
The Pale Peach Color:
1

teeny tiny drop of brown
The Mauve Color:
2

teeny drops brown

2

teeny drops pink

1

teeny tiny drop blue

1

teeny tiny drop red

1

teeny tiny drop black
Instructions
Prep:
Line 3 to 4 baking sheets with parchment paper. Figure out how many colors you would like to make and fit the piping tips to the piping bags. If you're like me and only have one #2 piping tip, then you might have to do one colored-batch at a time.

I found the best piping tips to use were #2 from Wilton—it's small and round. (There are other brands that have sizes are similar to their #2.)
To Make the Sprinkle Base:
To the bowl of a stand-up mixer, with the whisk attachment, add the meringue powder, powdered sugar and 5-6 tablespoons of water. Beat for 5 minutes, scraping down the sides as necessary. It should be pretty thick but if it's super dry, then add a teaspoon or two of water and beat once more until smooth. This will depend on the moisture in the air. Most days I have to add an additional one to two tablespoons of water. You want the consistency to be like toothpaste.

Divide the sprinkle base into three bowls (or however many colors you're making).
To Make the Pale Peach Color:
Since I use food coloring gels, I like to use a toothpick to help me take out a small drop/swipe of food coloring and adding it to the bases. And then obviously used spoons to mix them in.

Add a swipe of brown and mix until smooth. If it isn't dark enough, you can add an additional swipe or two of brown. The color should be peach/baby orange.
To Make the Mauve Color:
Add all of those colors to one of the bowls to make the mauve color. Mix until smooth.
To Pipe Out the Sprinkles:
Add the first color to the piping bag that's fitted with the piping tip. Pipe out long lines, doing the best you can with making them straight. Even if they're a little crooked, it doesn't matter since we're gonna chop them up.

Repeat with the other colors: white and mauve. Allow to dry for 2 to 3 hours.

Chop the lines of meringue mixture in 1/4th of an inch sprinkle pieces. Mix all the colors together and use as you like. I divided them into little bottles and put them on everything from these ice cream cones to cakes!
Nutrition
Calories:
78
kcal
|
Carbohydrates:
20
g
|
Sodium:
1
mg
|
Sugar:
20
g
|
Iron:
1
mg
Nutrition information is automatically calculated, so should only be used as an approximation.
If you make these Homemade Sprinkles, let me know on Instagram!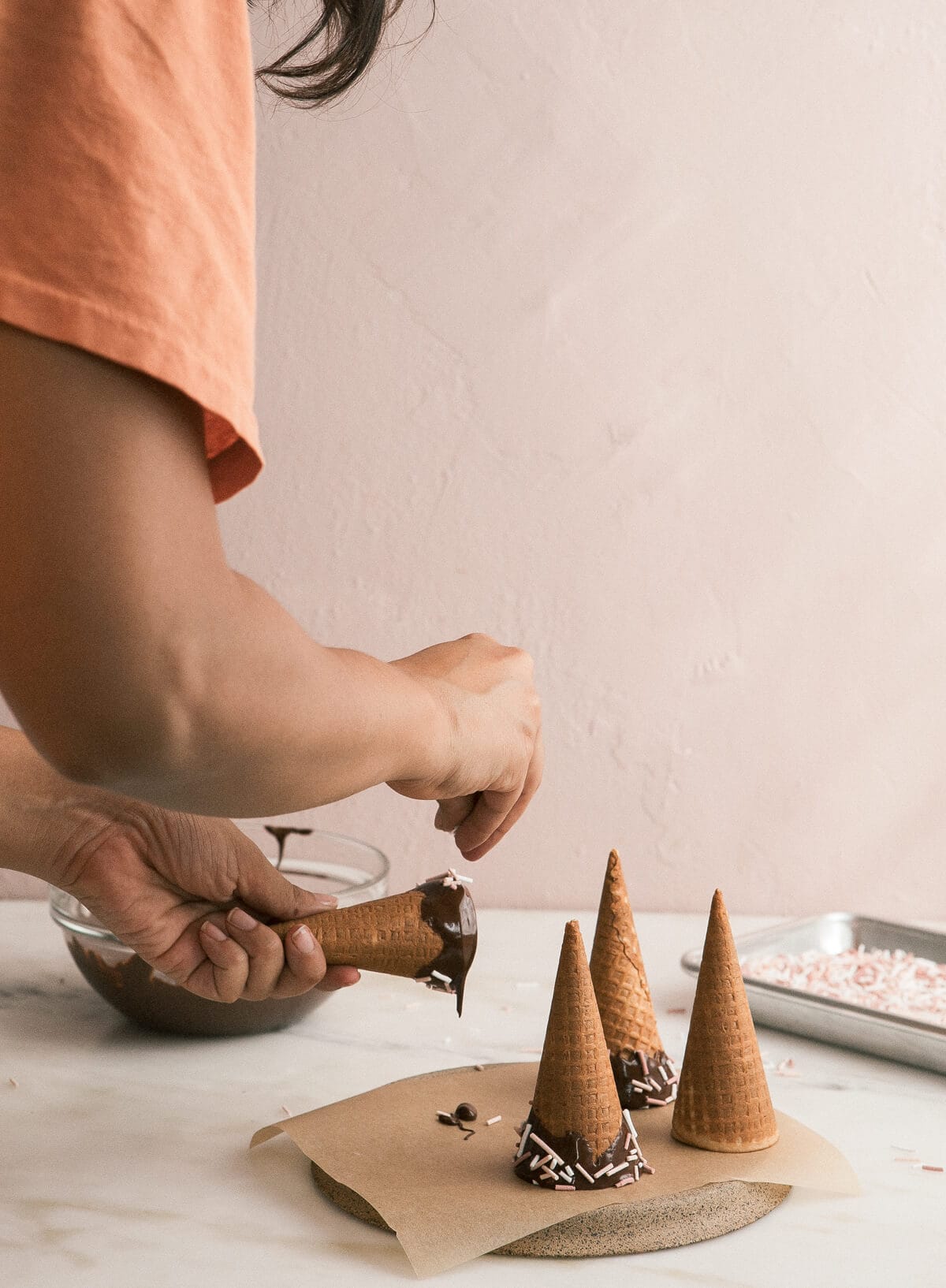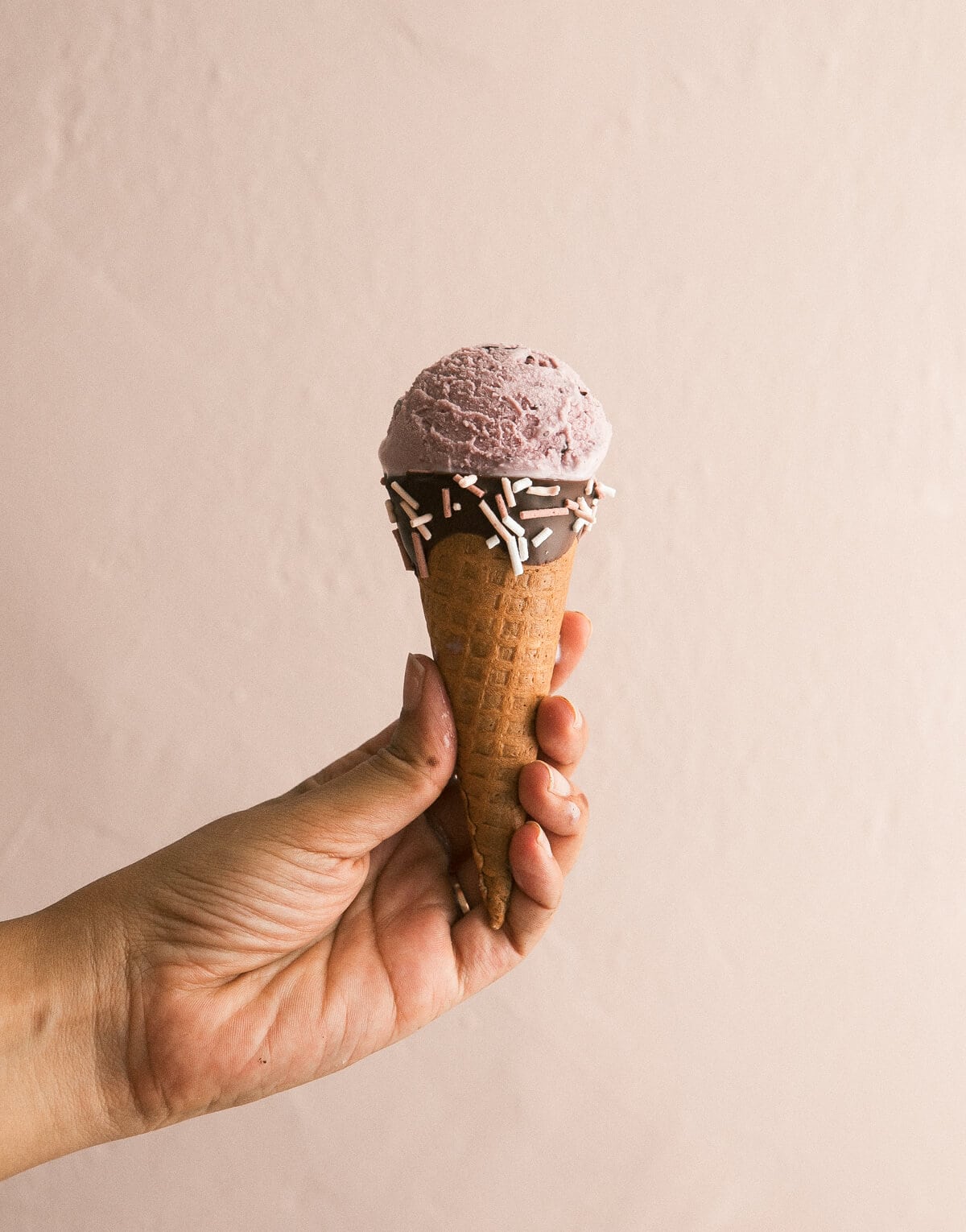 Put sprinkles on all of these recipes! Sprinkles truly make anything better and cuter: