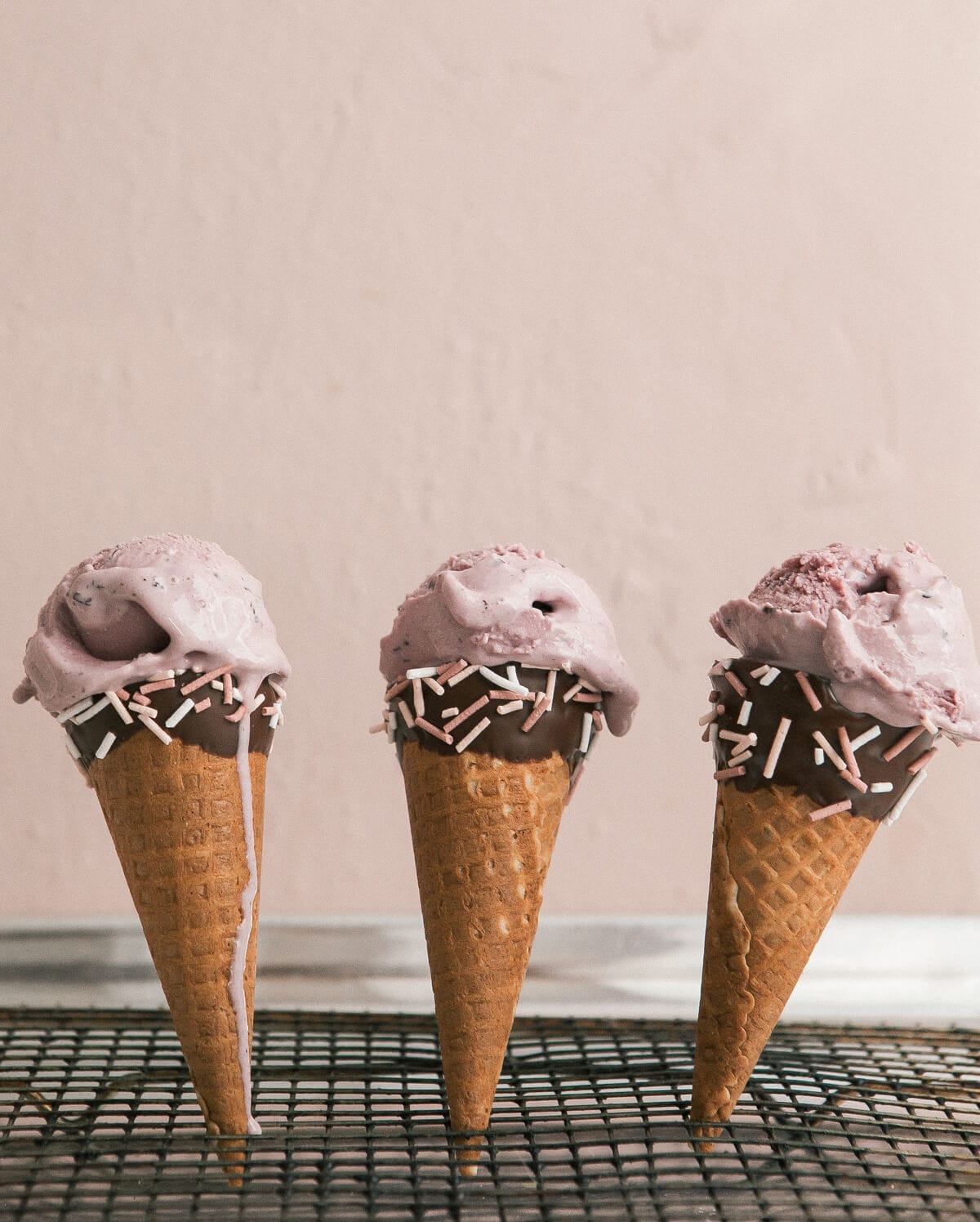 I can't believe that last year, around this time, I was in Copenhagen ! WHAA! Time goes so quickly.
Before I took a flight to Copenhagen, I was on the ol' Instagram scrolling away and saw a girl's Insta Story that featured the prettiest sprinkles evrrrr. I was super pumped to see that she was in Copenhagen so I figured it must be the land of pretty sprinkles.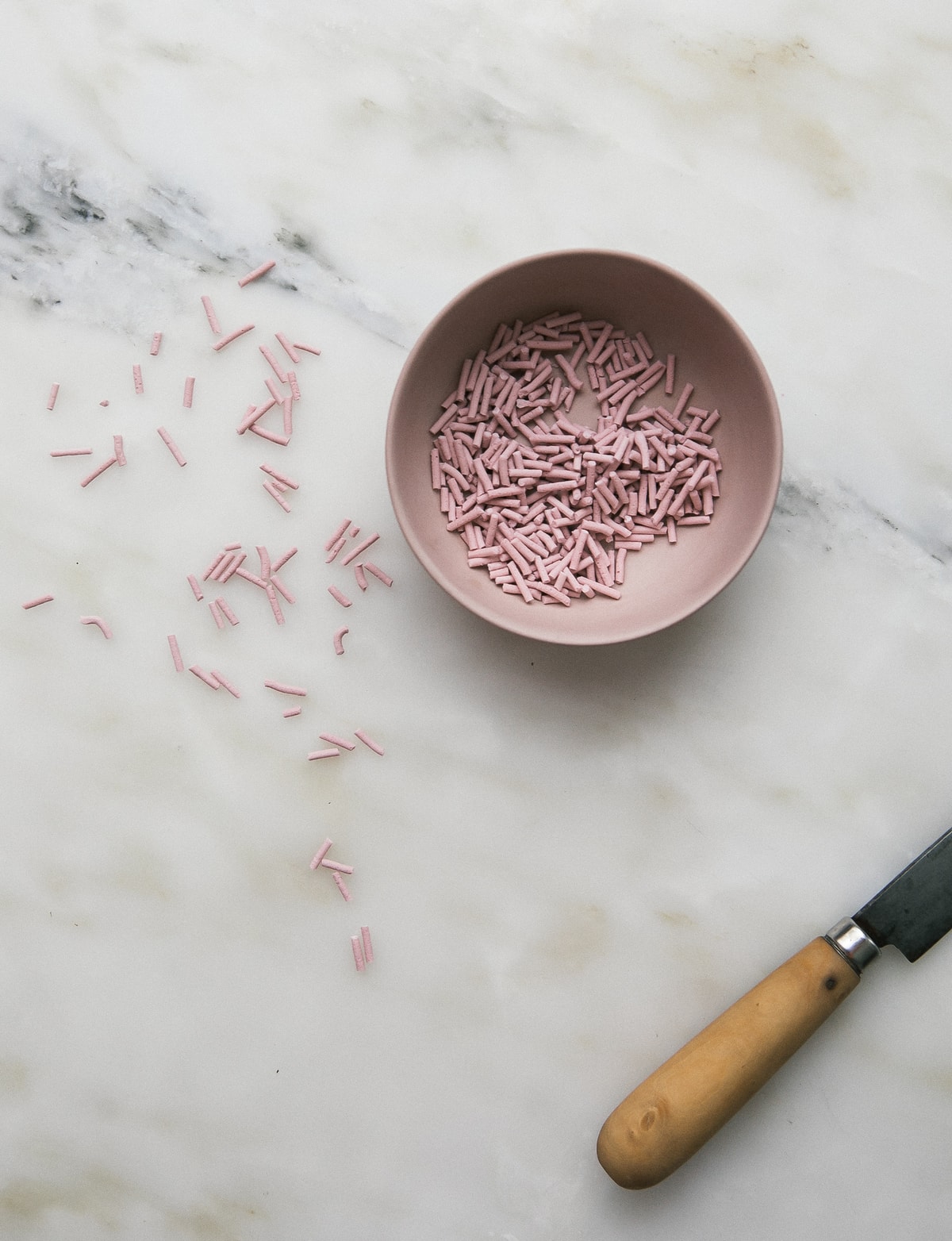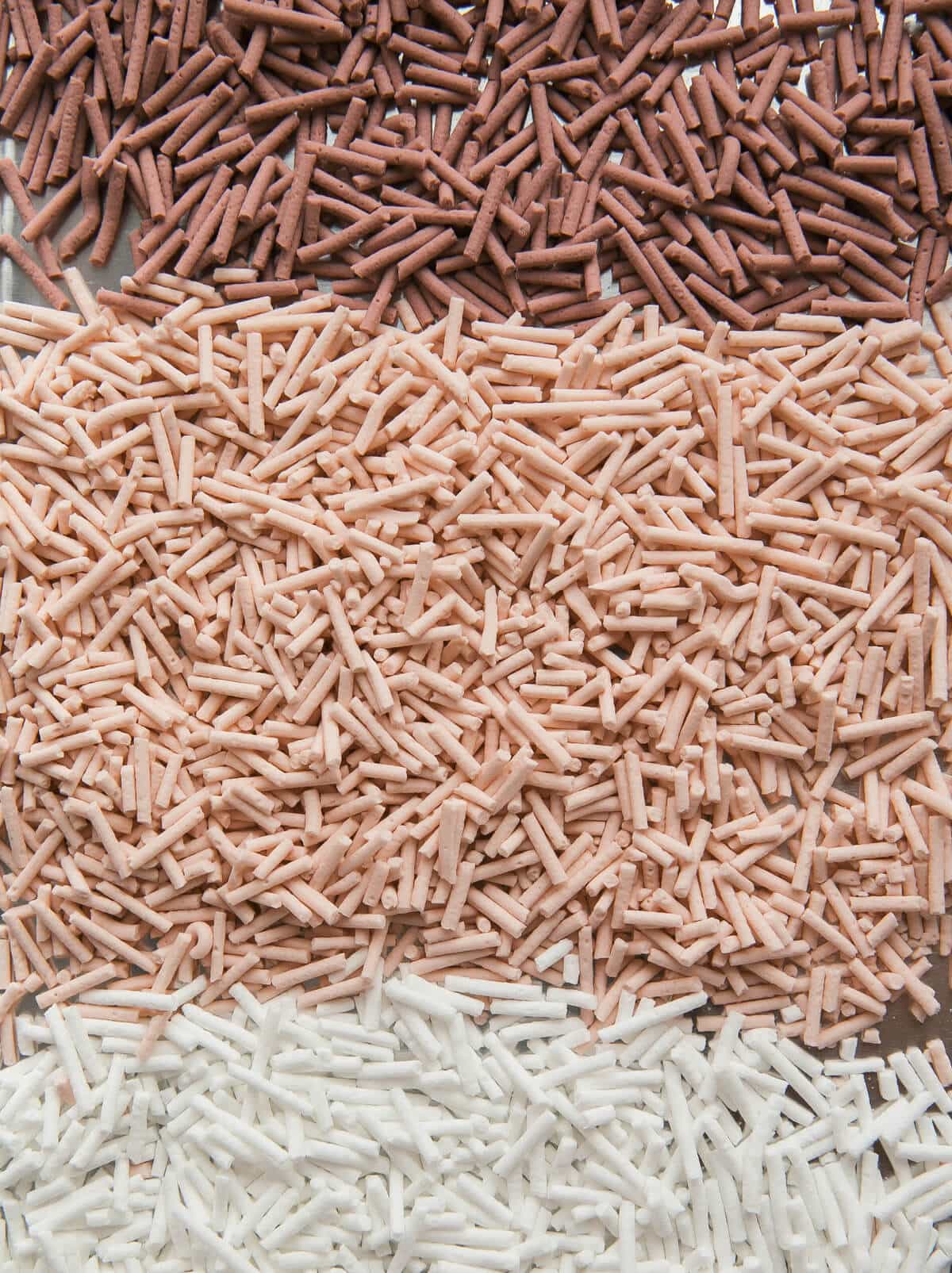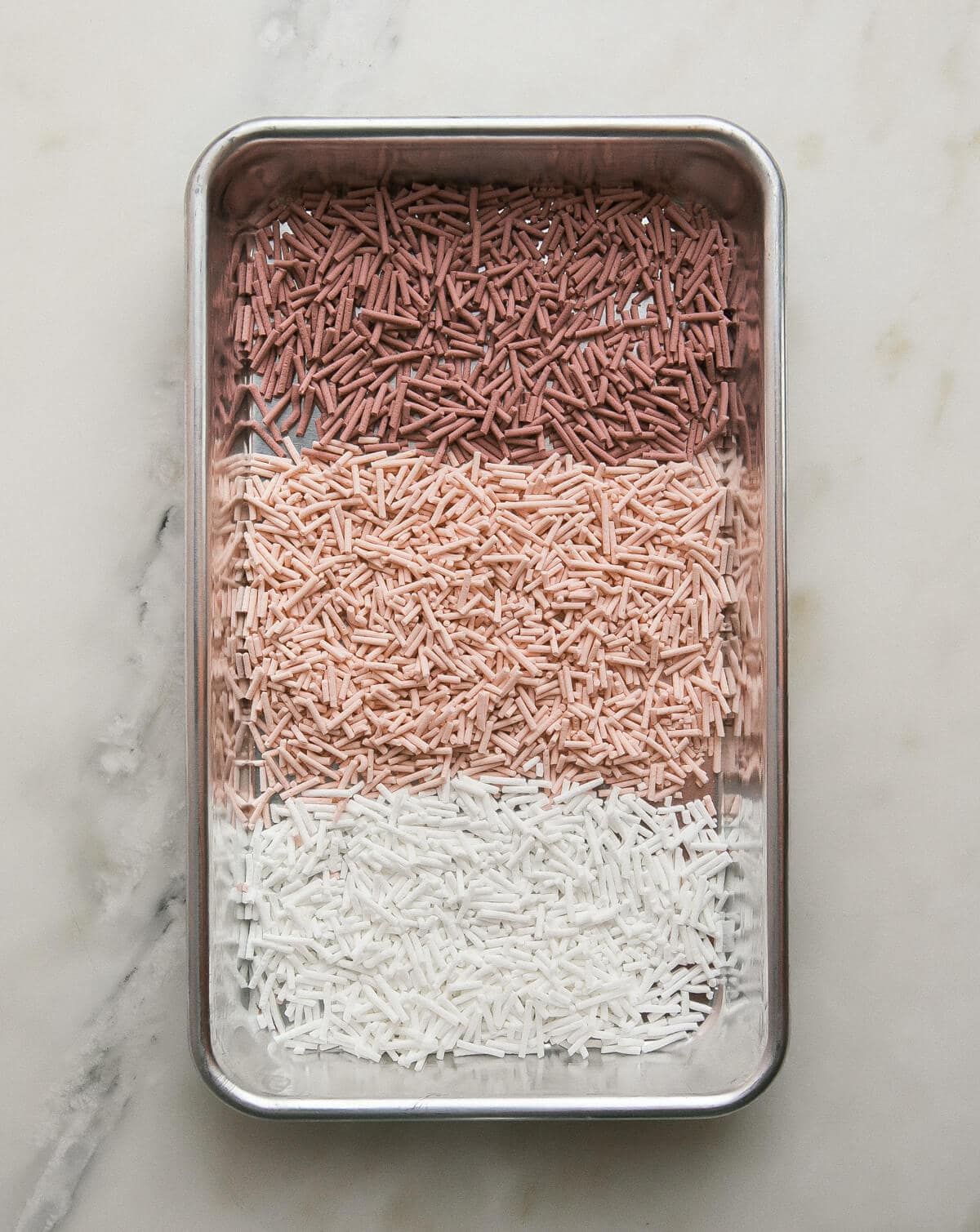 When I landed, I told Yossy and Michelle that we needed to hit up a grocery store to get those bomb sprinkles. All of us bought some and ALL of us regret not buying way more than we did. When I got home, I flew through them very quickly (this sheet cake features Danish sprinkles).
So, after I used up my sprinkle collection, I realized I'd probably have to make my own.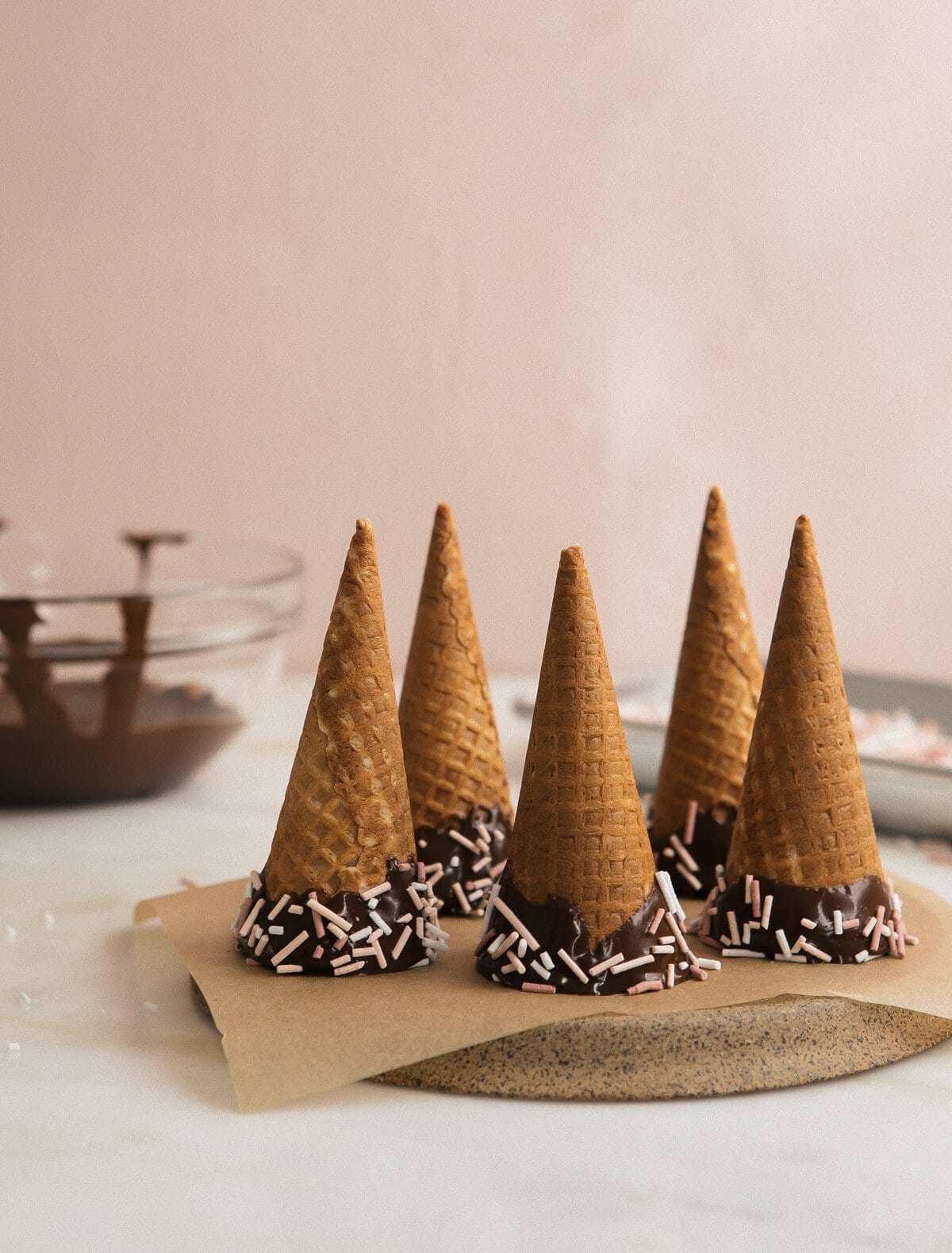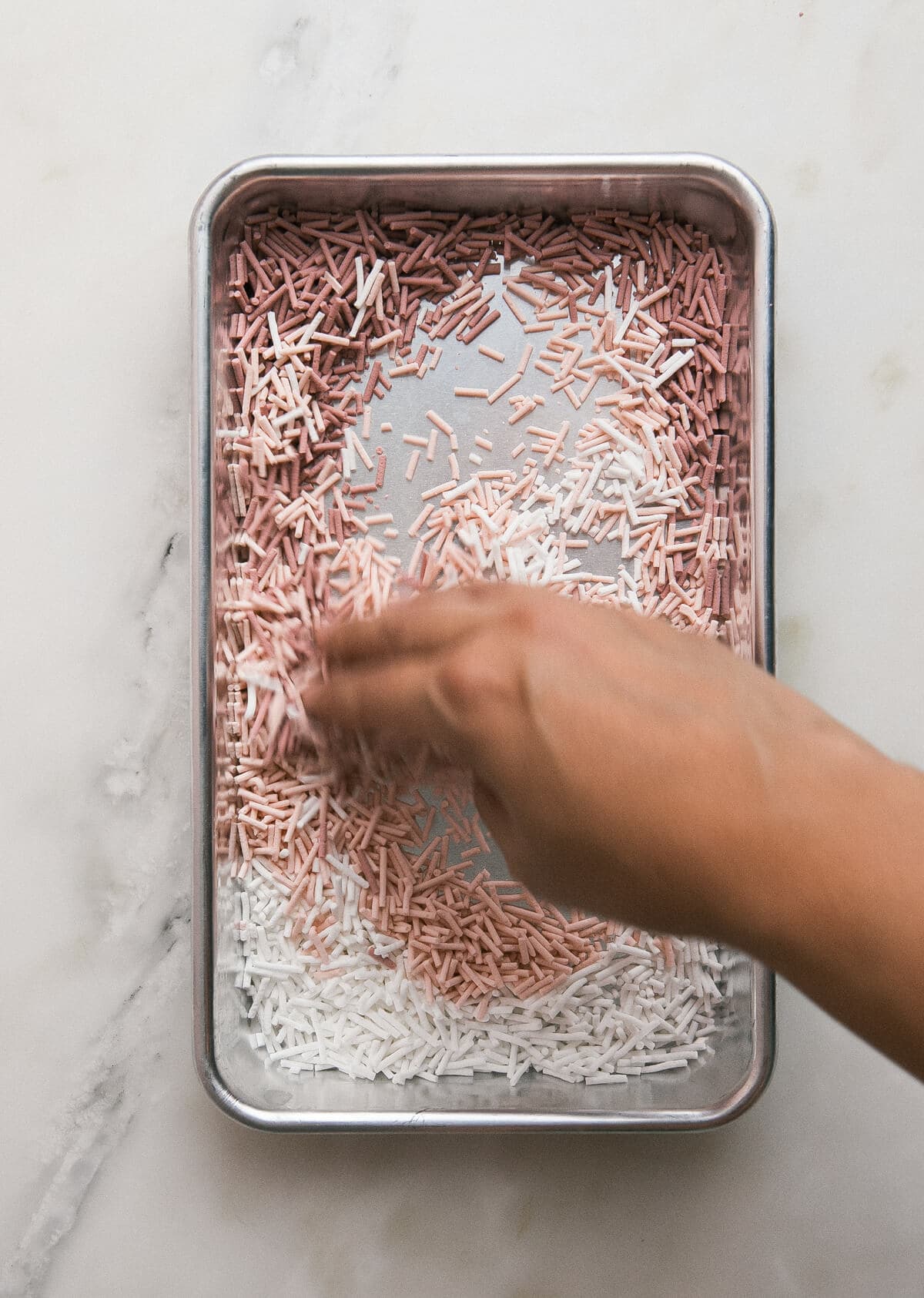 These are mix I made of all of my favorite colors: mauve, white and peach.
It's super simple and it looks so beautiful on anything chocolate-y.
I love this Wilton set from time to time.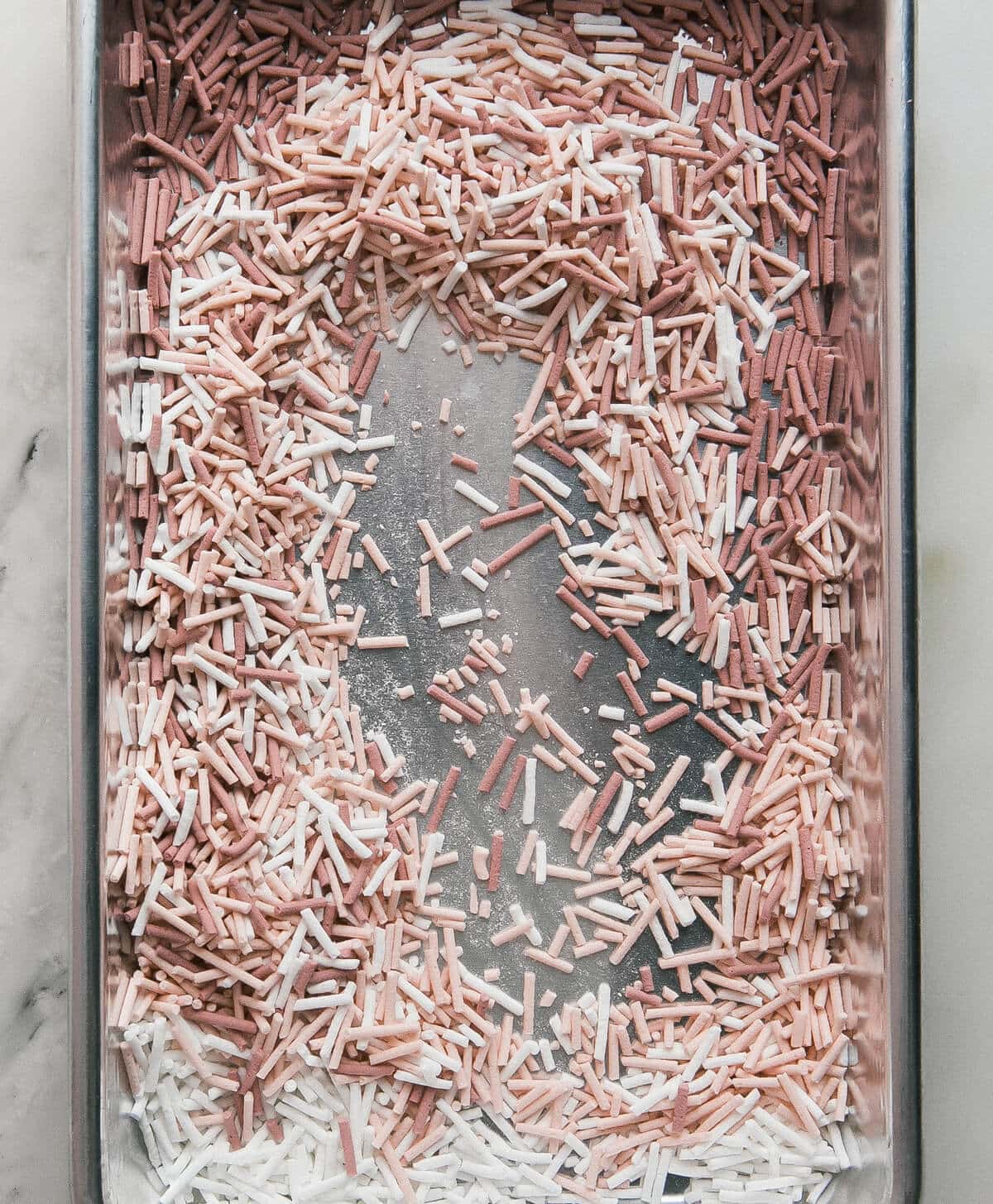 For mauve: you'll need a mix of a few colors.
For peach: you'll need brown.
For white: you'll need nothing!
I also am super adamant about using meringue powder because it makes the entire process SO much easier than cracking in egg whites. It's so much less messy.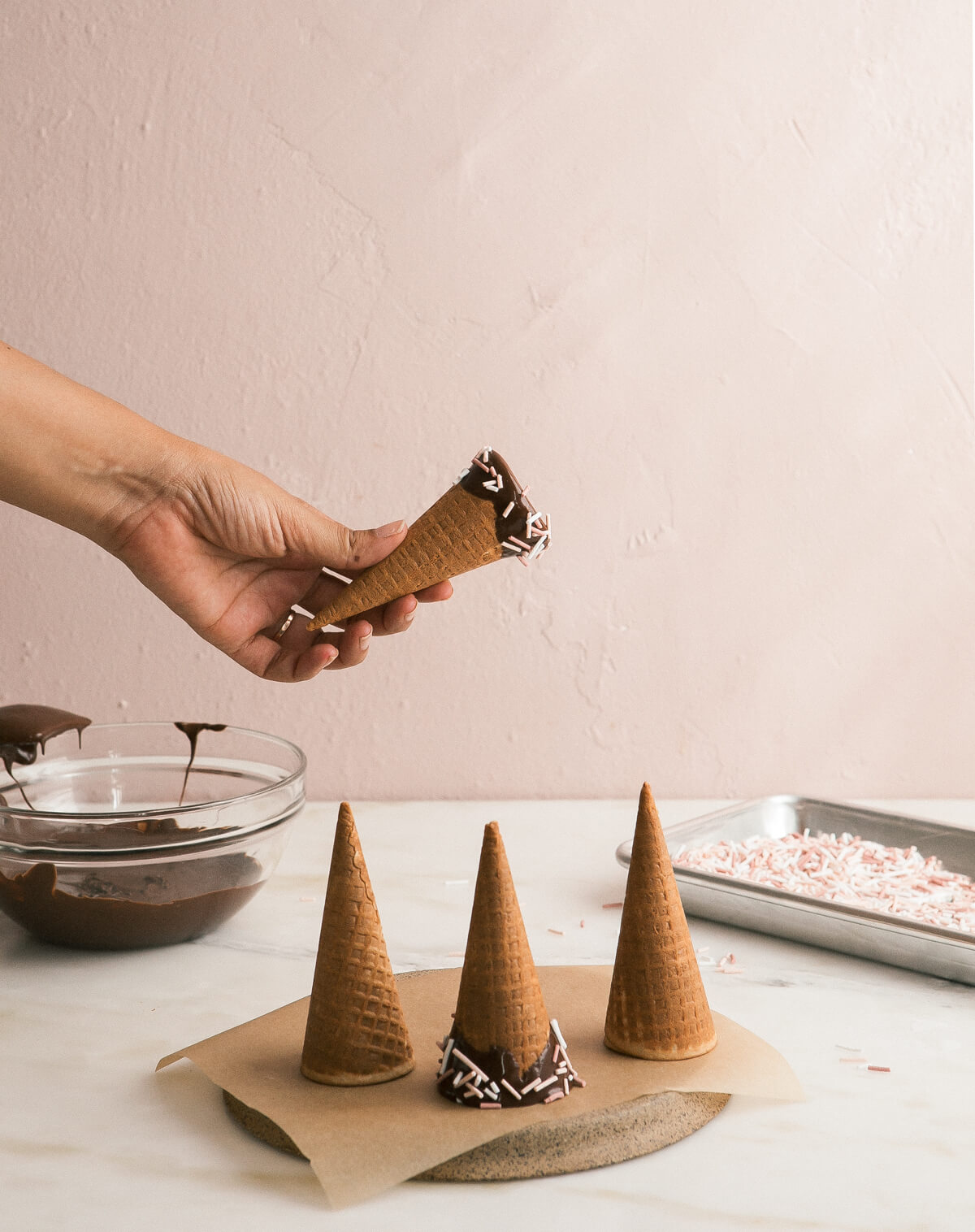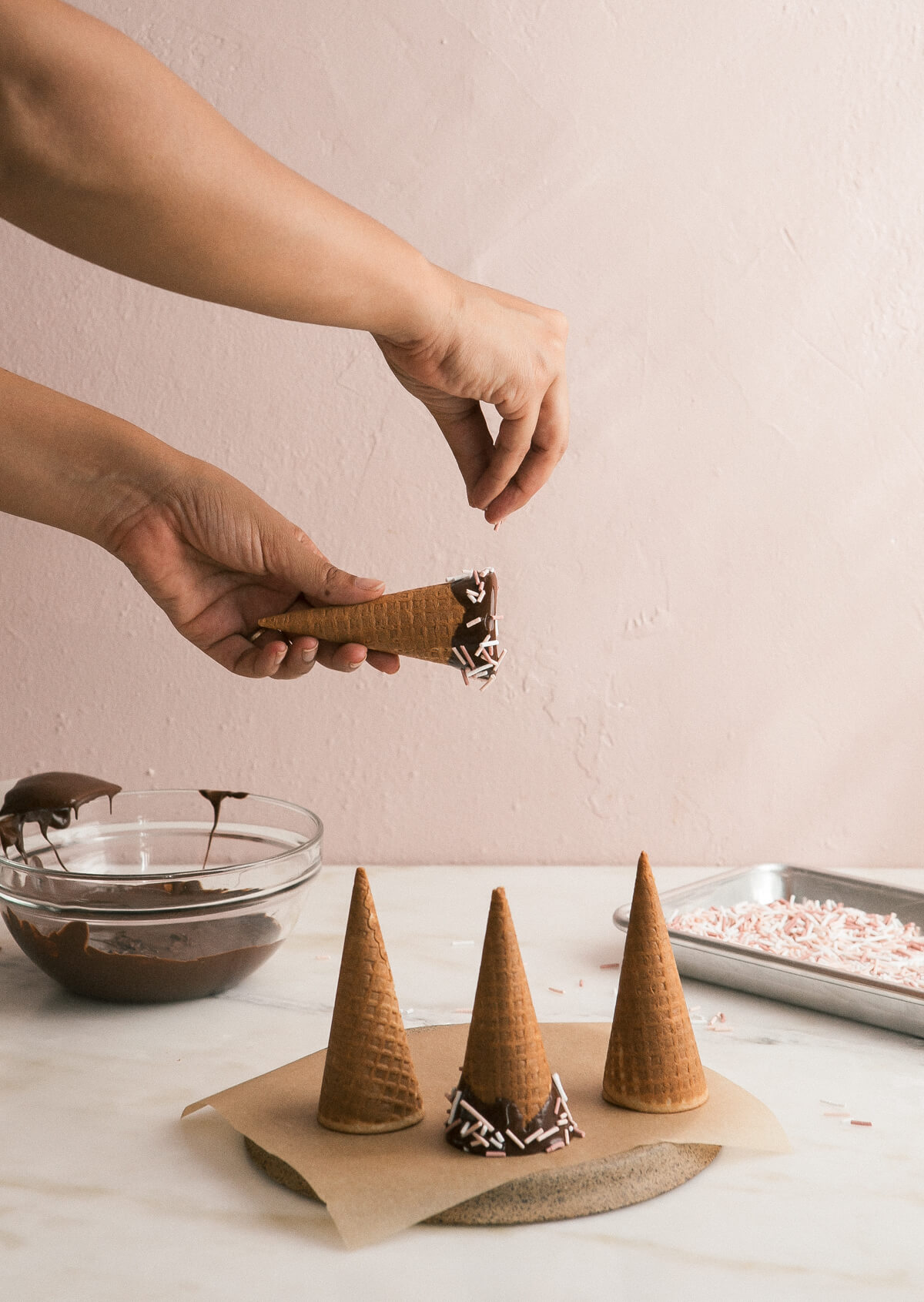 Some tips on making this a breeze of a situation:
1. Get a friend to help you pipe these out. It'll go so quickly.
2. Buy meringue powder. You can technically do them with egg whites but I find liquid egg whites so annoying and petty.
3. I used a No. 2 Wilton Piping Tip. When I do this again, I'll buy a few more in this size.
4. These are the piping bags I bought and they worked great.
Fun Tip:
If you go to Michael's, you can use their coupon (that you can find on their app) and get a discount of 40% off your meringue powder purchase.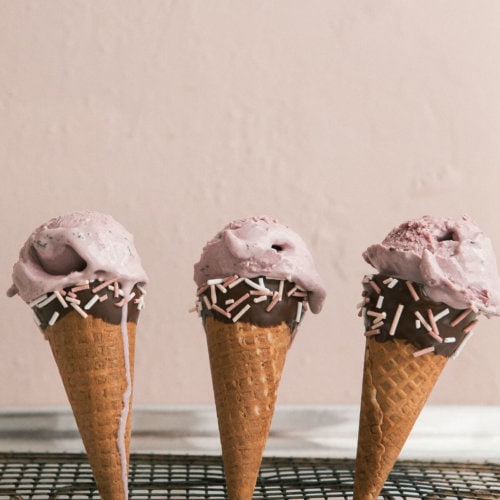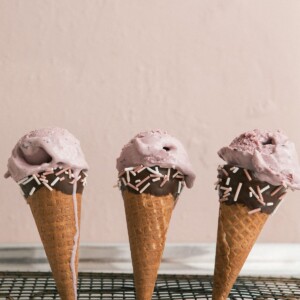 Ingredients
To Make the Sprinkle Base:
3

tablespoons

meringue powder

4

cups

powdered sugar

,

sifted

6

tablespoons

water

,

divided
The Pale Peach Color:
1

teeny tiny drop of brown
The Mauve Color:
2

teeny tiny drop of brown

2

teeny tiny drop pink

1

teeny tiny drop blue

1

teeny tiny drop red

1

teeny tiny drop black
Directions
Prep:
Line 3 to 4 baking sheets with parchment paper. Figure out how many colors you would like to make and fit the piping tips to the piping bags. If you're like me and only have one #2 piping tip, then you might have to do one colored-batch at a time.

I found the best piping tips to use were #2 from Wilton—it's small and round. (There are other brands that have sizes are similar to their #2.)
To Make the Sprinkle Base:
To the bowl of a stand-up mixer, with the whisk attachment, add the meringue powder, powdered sugar and 5 tablespoons of water. Beat for 5 minutes, scraping down the sides as necessary. It should be pretty thick but if it's super dry, then add a teaspoon or two of water and beat once more until smooth.

Divide the sprinkle base into three bowls (or however many colors you're making).
To Make the Pale Peach Color:
Since I use food coloring gels, I like to use a toothpick to help me take out a small drop/swipe of food coloring and adding it to the bases.

Add a swipe of brown and mix until smooth. If it isn't dark enough, you can add an additional swipe or two of brown. The color should be peach/baby orange.
To Make the Mauve Color:
Add all of those colors to one of the bowls to make the mauve color. Mix until smooth.
To Pipe Out the Sprinkles:
Add the first color to the piping bag that's fitted with the piping tip. Pipe out long lines, doing the best you can with making them straight. Even if they're a little crooked, it doesn't matter since we're gonna chop them up.

Repeat with the other colors: white and mauve. Allow to dry for 2 to 3 hours or overnight.

Chop the lines of meringue mixture in 1/4th of an inch sprinkle pieces. Mix all the colors together and use as you like. I divided them into little bottles and put them on everything from these ice cream cones to cakes!