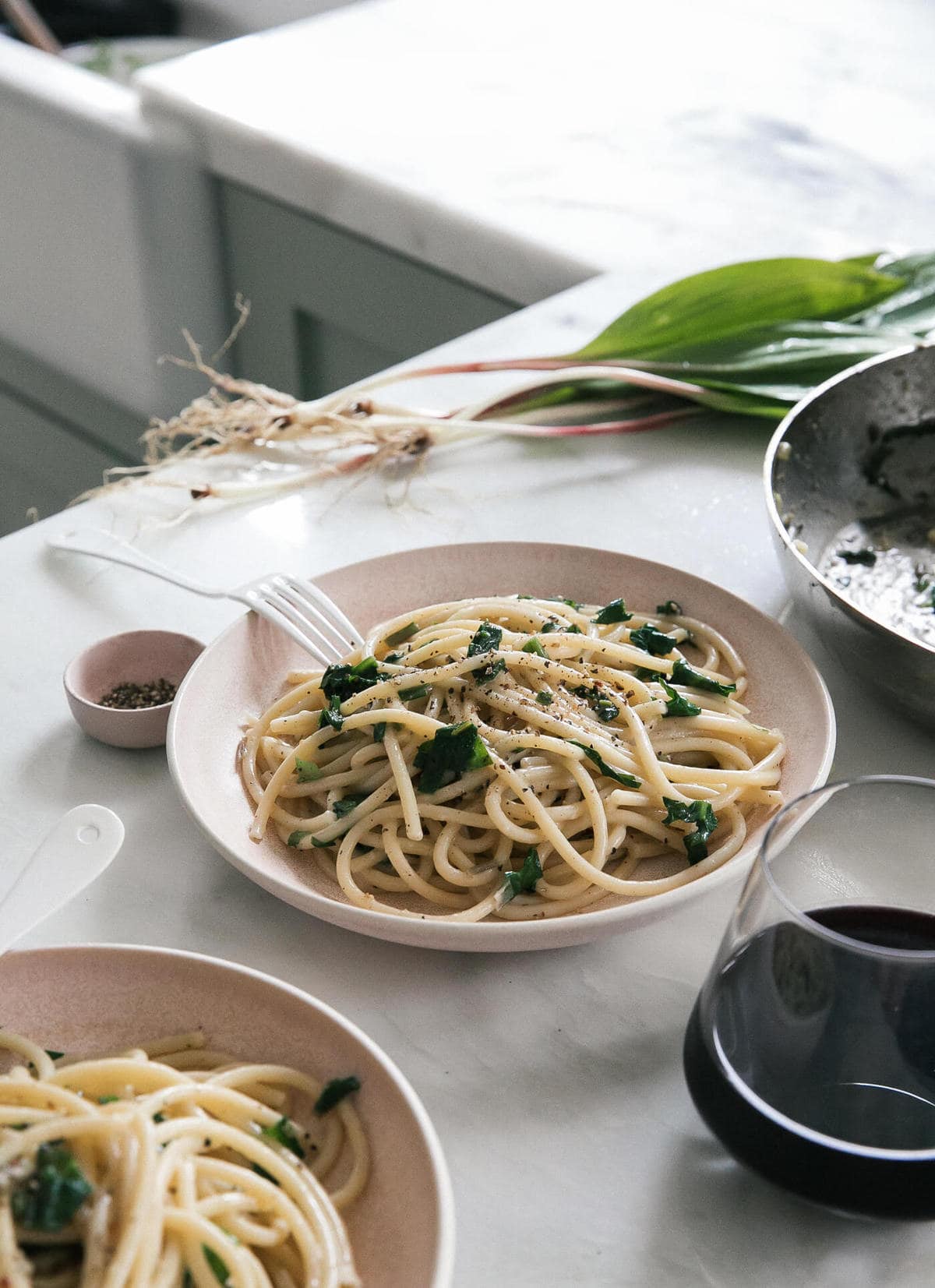 RAMPS! So very seasonal! Their seasonality is sort of dramatic. Especially here in Los Angeles where ramps don't grow locally.
Most ramps you'll find in LA are from the Pacific Northwest because they need like forest-y type of terrain and they need a lot of rain and water.
They're a spring time produce and they're so delicious. They're really good with so many things.
A few years ago was the first time I tried a ramp and I was, like, what is all the fuss about?!?! Well, if you've never had them I'll describe them like this: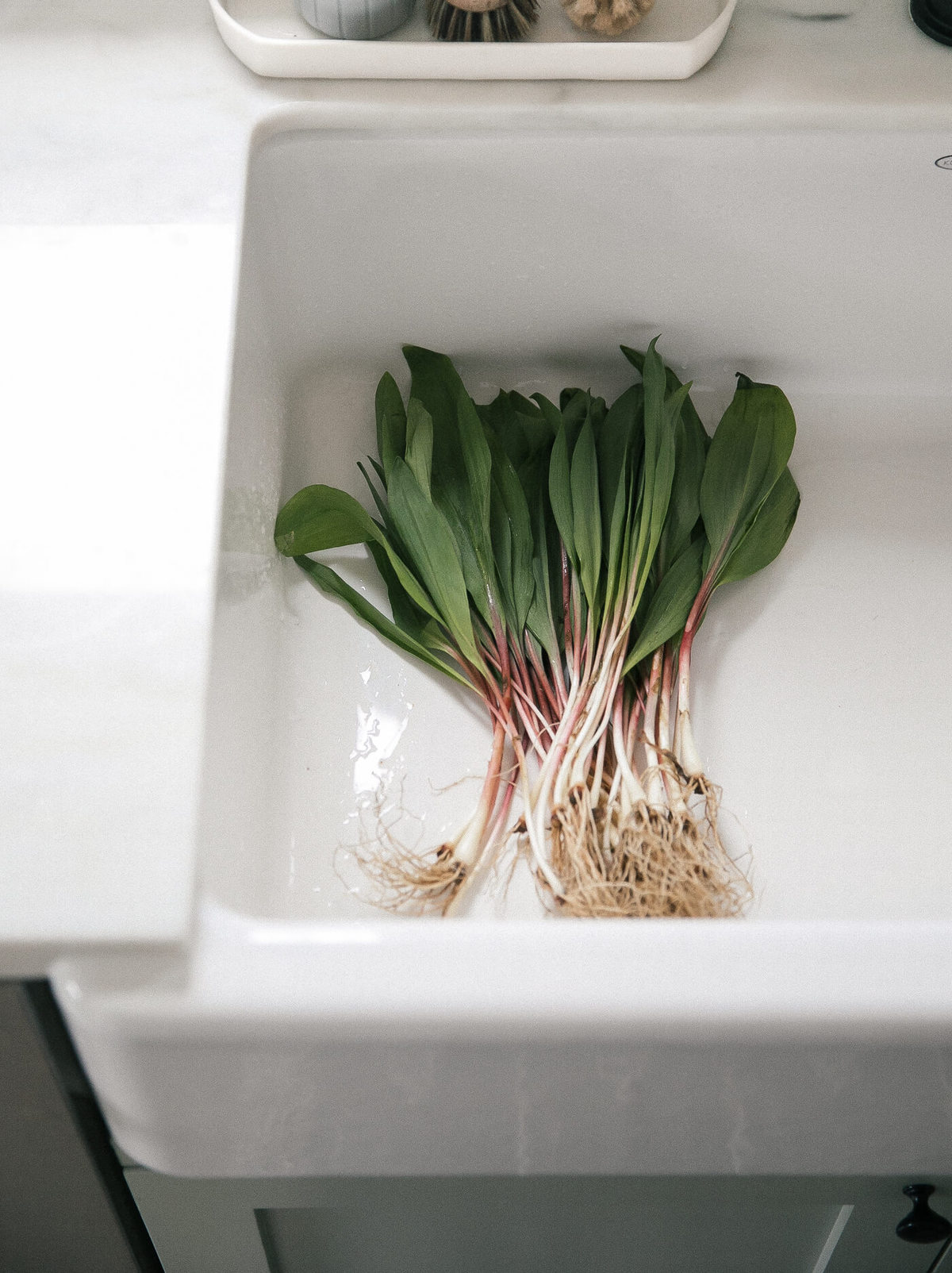 Think very garlicky but without the spice. They're a very smooth flavor but strong. It's hard to describe but they're really just this delicious garlicky/onion-y type flavor but don't feel intense or bitter or sharp. It's smooth AF.
This meal obviously could be made without the ramps. This is a classic cacio e pepe pasta. Cacio e pepe is super easy to make. It's all about technique tho and really the most important thing in this recipe is the pasta water and the black pepper and cheese.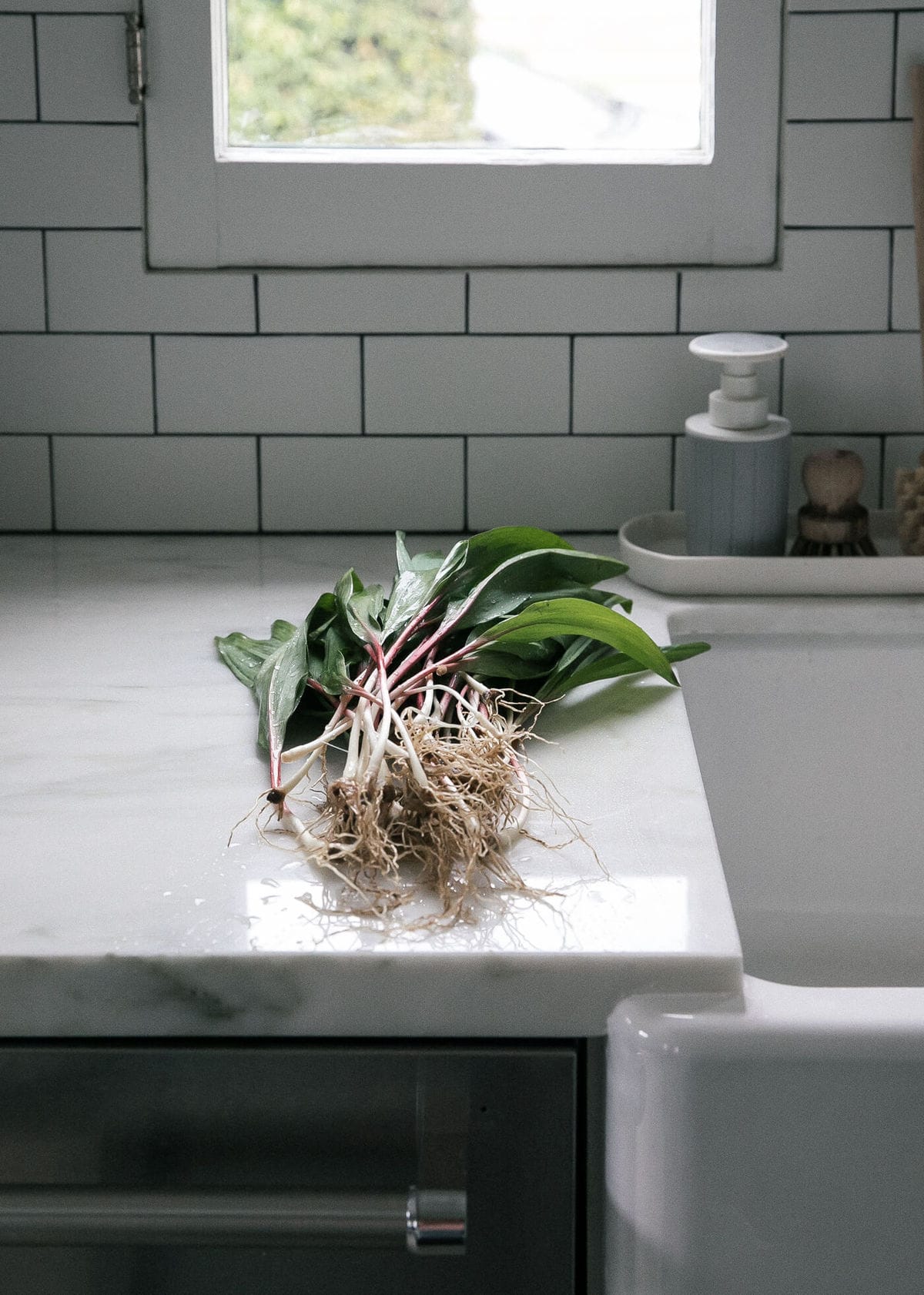 Continue Reading