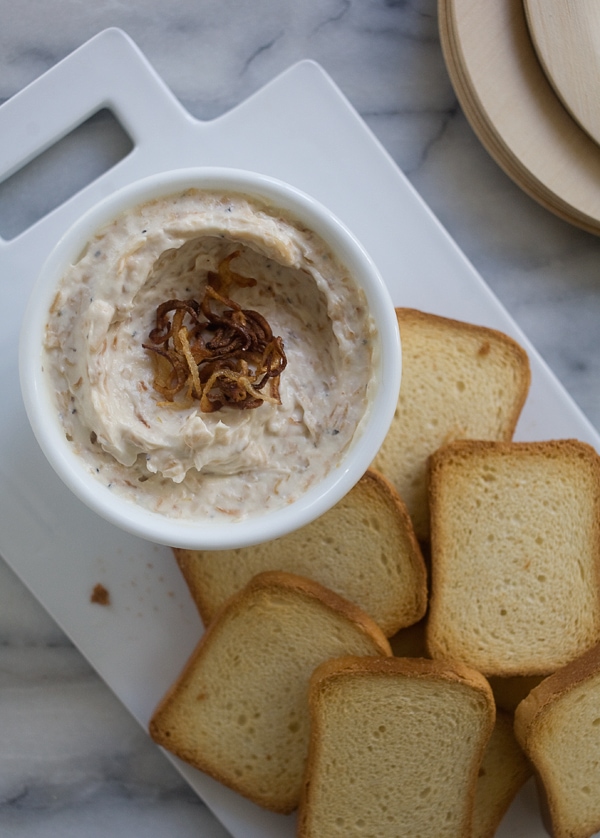 I'm not what you would consider an avid-shopper. I try my hardest to spend my money on experiences like meals at new-to-me restaurants, vacations or day-trips. I figure my money is better spent in those areas…except for this time of year. I'm currently trolling these internets for sales like a crazy person. Right now if you asked me what site is having what kind of sale, I'd totally be able to tell you. And, I probably be able to offer the latest legit promo code.
I also love, LOVE tracking packages. I think this goes back to my love of the Domino pizza tracker – I think I just love the idea of knowing where something is, expecting its arrival, being updated and then it finally arriving. AHHH!
I ordered Amelia and my childhood dog, Chuck, Barkboxes for Christmas and I'm so psyched to know that the packages are currently in New Jersey. Like, thank you for telling me that. I love that.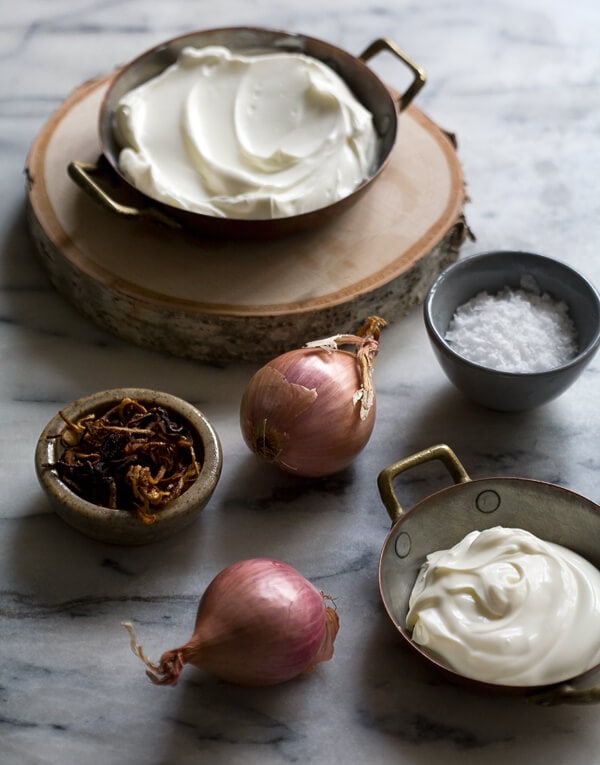 In other news, I'm pretty sure I'm the last person ever to jump on the whole subscription box thing. I kind of think our fascination with subscription boxes is thanks to us loving surprises. And who doesn't love receiving stuff in the mail? It's so refreshing, especially when we're usually just inundated with boring stuff like advertisements and bills.
This is the season of shopping, I guess. We're all consuming massive amounts of stuff. Just tons of stuff. And this includes food, too.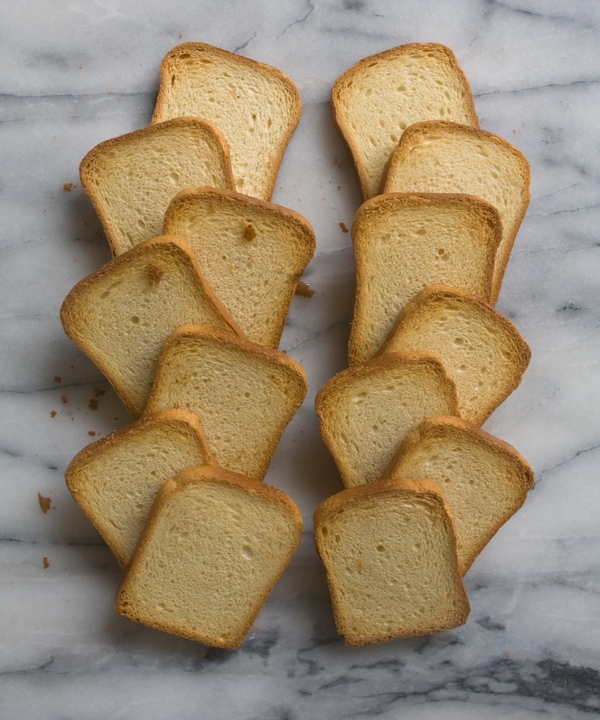 We're in the season of appetites, and subsequently…dips. I love an ol' fashion American dip. It took all of me to not trash this up a bit more.
I have fond memories of onion dip, actually. And not the classy kind, either, but the variety that comes in a jar and is proudly paired with thin, crispy Lays potato chips. That kind of onion dip.
This one is the classy version to that. The caramelized shallot give this dip a bit of a more delicate and slightly sweet onion-y flavor. The créme frâiche adds a really delightful creaminess.
I just looove it. The ingredients are major; there's like five. And the preparation is a breeze (minus the caramelizing the shallots, of course). I always seem to mess up caramelizing onions. My mind wanders and I get distracted and always burn them. Josh does it for me; he's much more patient in the arena of watching something carefully.
So, step 1 in making this is: find a sucker to caramelize the shallots for you.
Step 2: Mix the stuff together.
Step 3: Eat it ALL.
Happy holidays.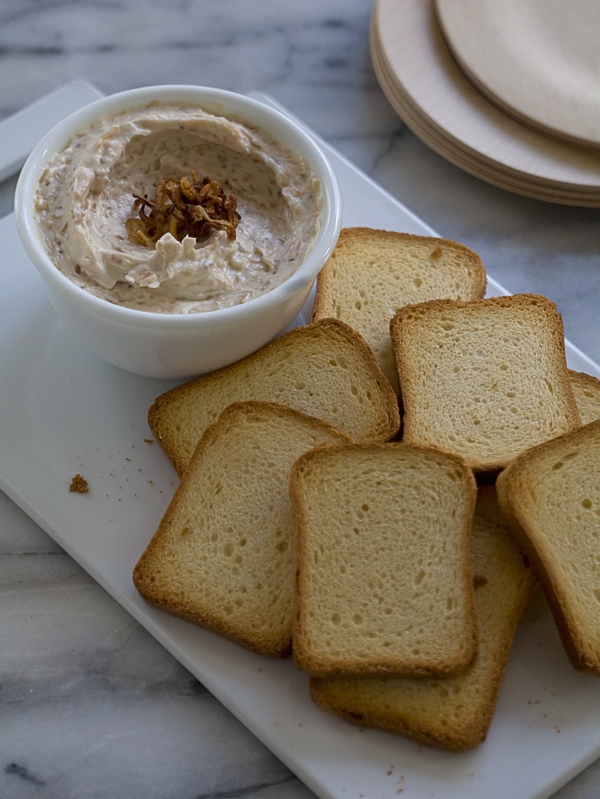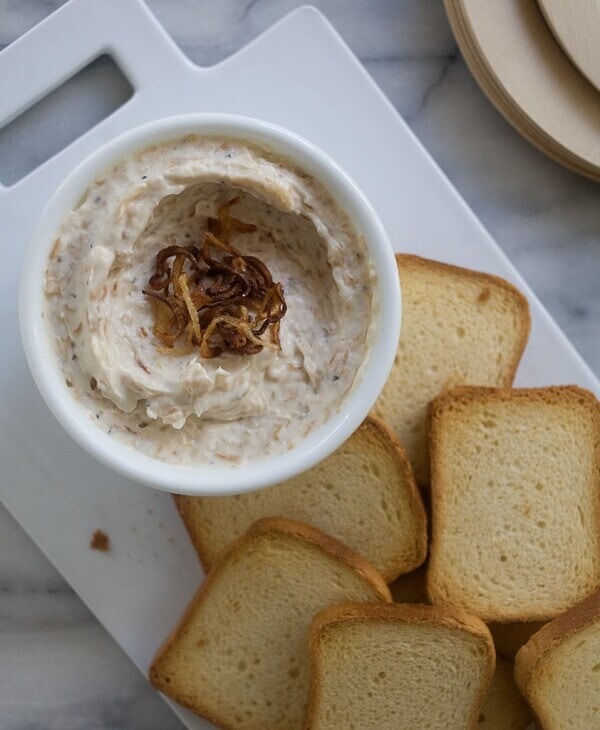 Print Recipe
Caramelized Shallot Dip
Ingredients
3

tablespoons

olive oil

4

medium shallots

thinly sliced and divided

1/2

cup

creme fraiche

3/4

cup

sour cream

1

teaspoon

fresh lemon juice

1/2

teaspoon

freshly ground pepper

1/4

teaspoon

garlic powder

Maldon sea salt
Instructions
To a medium skillet, heat the olive oil over medium-low heat. When the oil is warmed, add 3 1/2 of the shallots (reserving 1/2 shallot for lateR) and cook for 15 to 20 minutes, until the shallots have turned a caramelized golden brown color and are very fragrant. Transfer the caramelized shallots to a cutting board and dice.

Add a few tablespoon of olive oil back to the pan and heat over moderately high heat. When the oil is hot, add the remaining slices of shallot and fry until crispy. Remove with a slotted spoon and set aside to drain.

To a medium bowl, mix together the reserved diced caramelized shallots, creme fraiche, sour cream, lemon juice, pepper and garlic powder; stir until completely combined. Next, give it a taste and add salt accordingly (I added about 1/2 teaspoon Maldon sea salt).

Transfer to a bowl and top with the fried shallots. Serve alongside crudite, crisps or even better, little brioche toasts (as pictured).