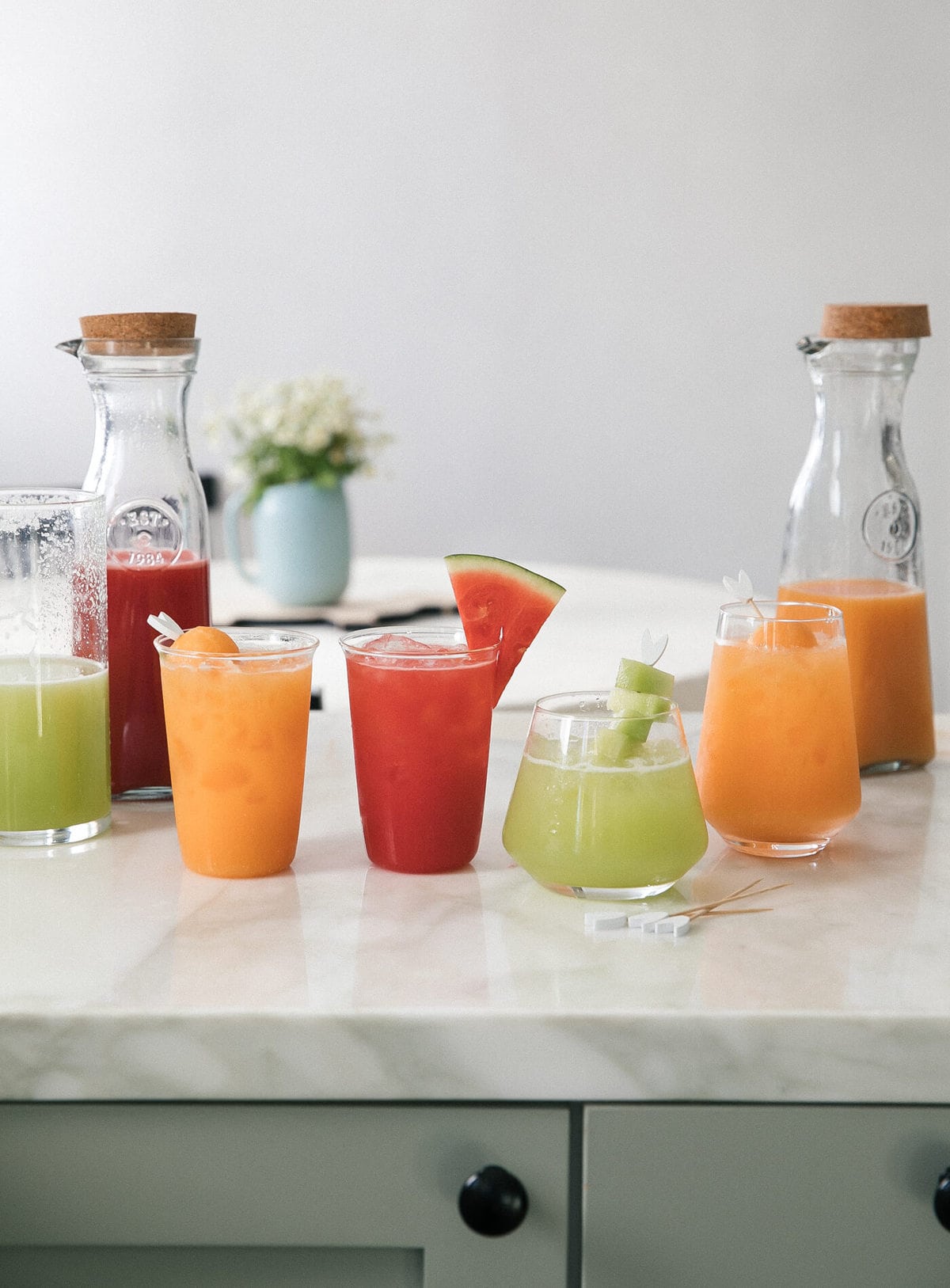 Admittedly I missed the whole 10 cozy things to make in June because my life was insane around the end of the month last month and I completely forgot. BUT I'm bizzack with a lil' round-up of dishes and desserts you should def make in the month of July.
Are you doing anything for the 4th? I'm always confused as to how to celebrate this holiday when it lands smack dab in the middle of the week. And like most freelancers, I'm just working, trying to get everything in order for my life/work.
I am going to a bbq on Friday and still figuring out what to bring. One of these is bound to end up on my to-make list!
Lemon Berry Meringue Trifle – I made every component in this trifle from scrigedy scratch. Do I recommend this? Absolutely not. Just buy the dang pound cake from the store and cube it up and layer it with the curd and whipped cream. And add those fresh berries from the farmer's market. It's a dreamy dessert.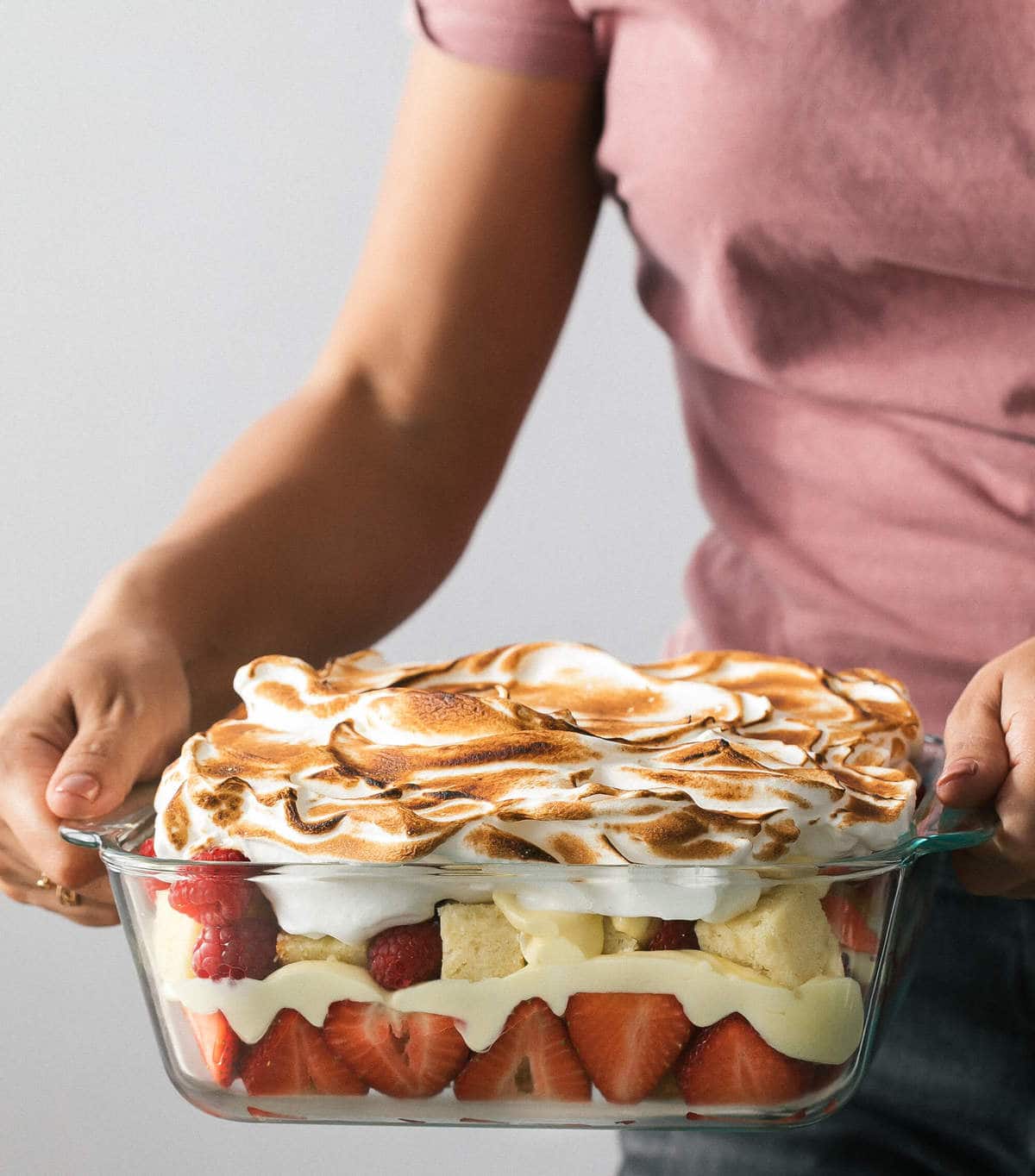 Blistered Tomato Shrimp Scampi – Sungold and cherry tomatoes blistered and then tossed into a classic shrimp scampi, inspired by the greatest place on earth: Olive Garden. I made garlic bread, too, that maybe I left in the oven for a bit too long and it got kinda toasty. But it tasted VERY good.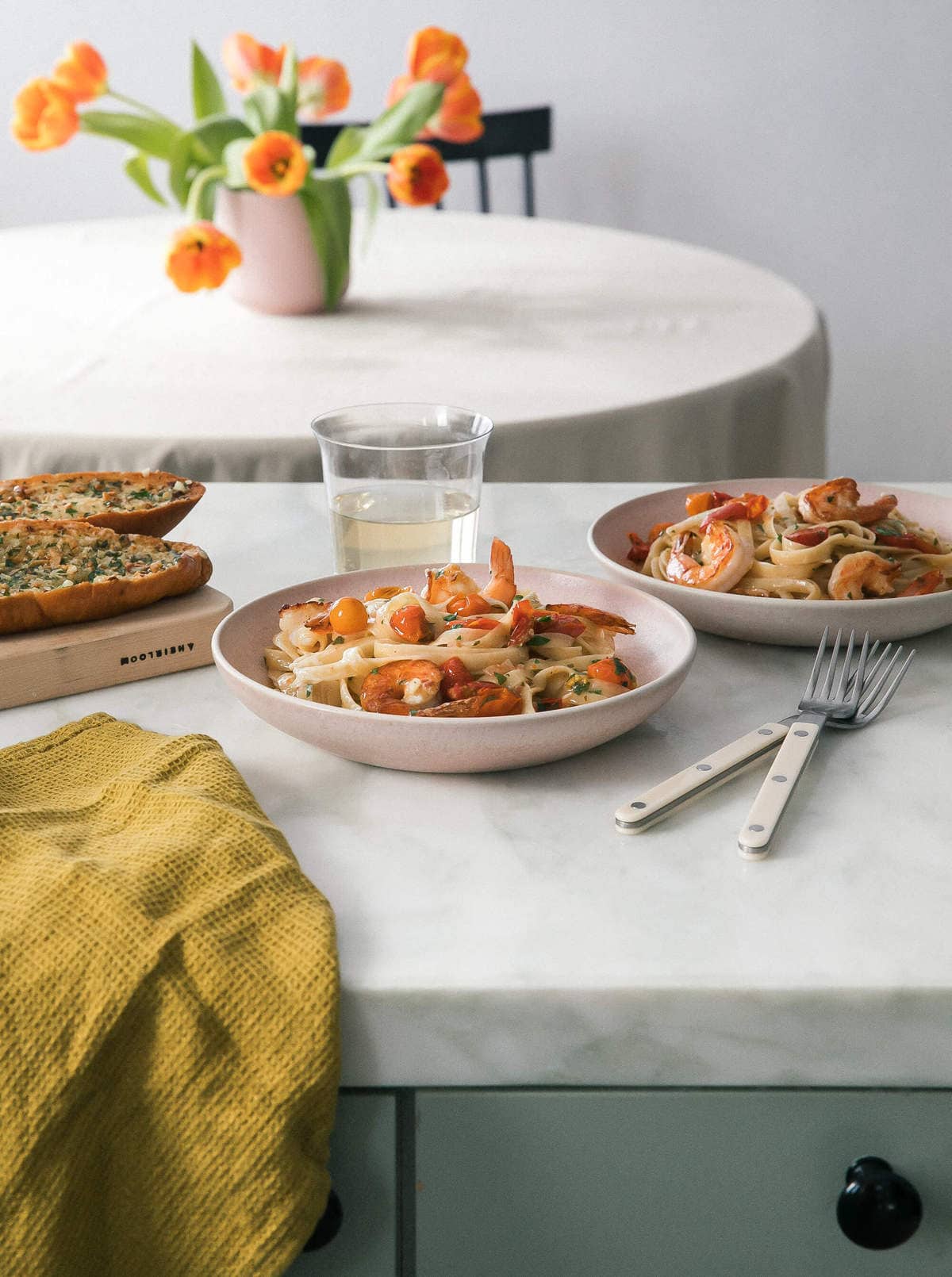 Sabiches – These sandwiches are my jam. I actually like to make it deconstructed for a super healthy option. I like to eat all of the components on a plate—it is literally one of my favorite summer lunches.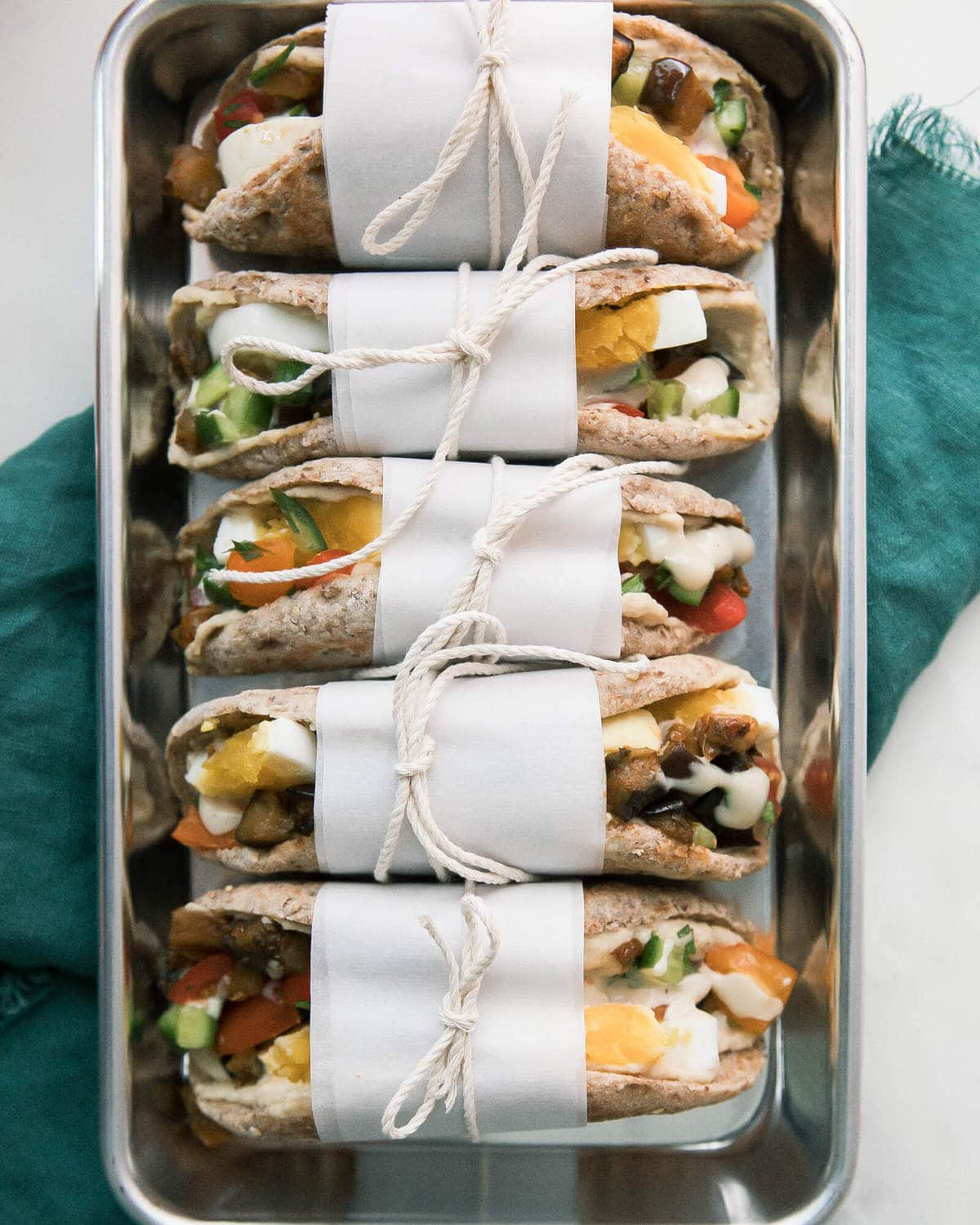 Tomato Confit with Burrata and Basil – If you've ever wanted to face bunt a bowl of burrata, then this appetizer is for you! Tomatoes slowly roast in olive oil. And then it's spooned over pesto and burrata. It's like a beautiful pillow of comfort and acidity and freshness. Summer at its best.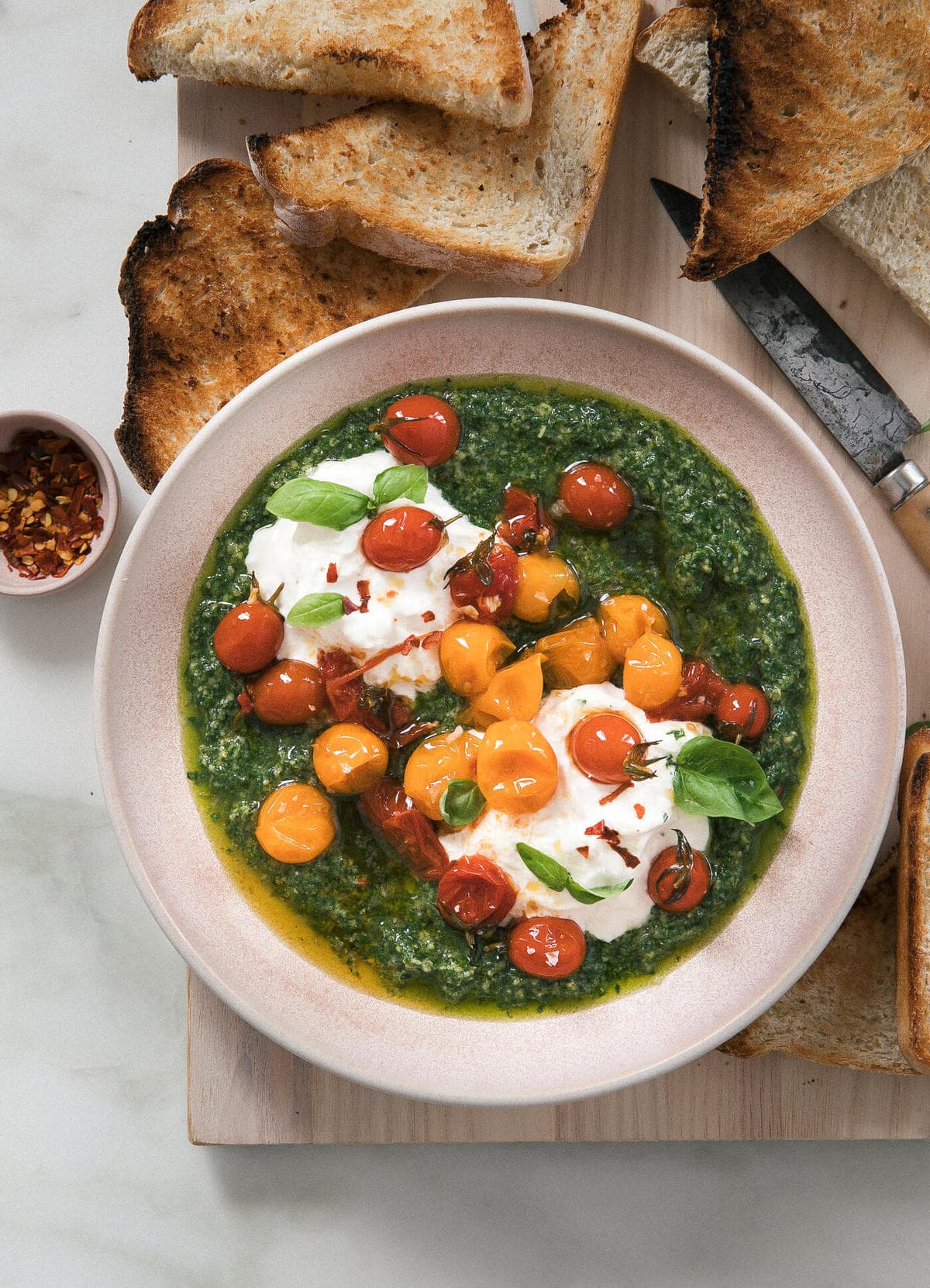 Aperol Spritzes, Every Which Way – There was this New York Times article that came out about how Aperol Spritzes suck and it really shook me to my core because there where else are we supposed to get happiness from?! The world is trash and this brings people happiness—let us live! They're delightful. I also love straying away from the traditional spritz and shaking it up a bit. Hello!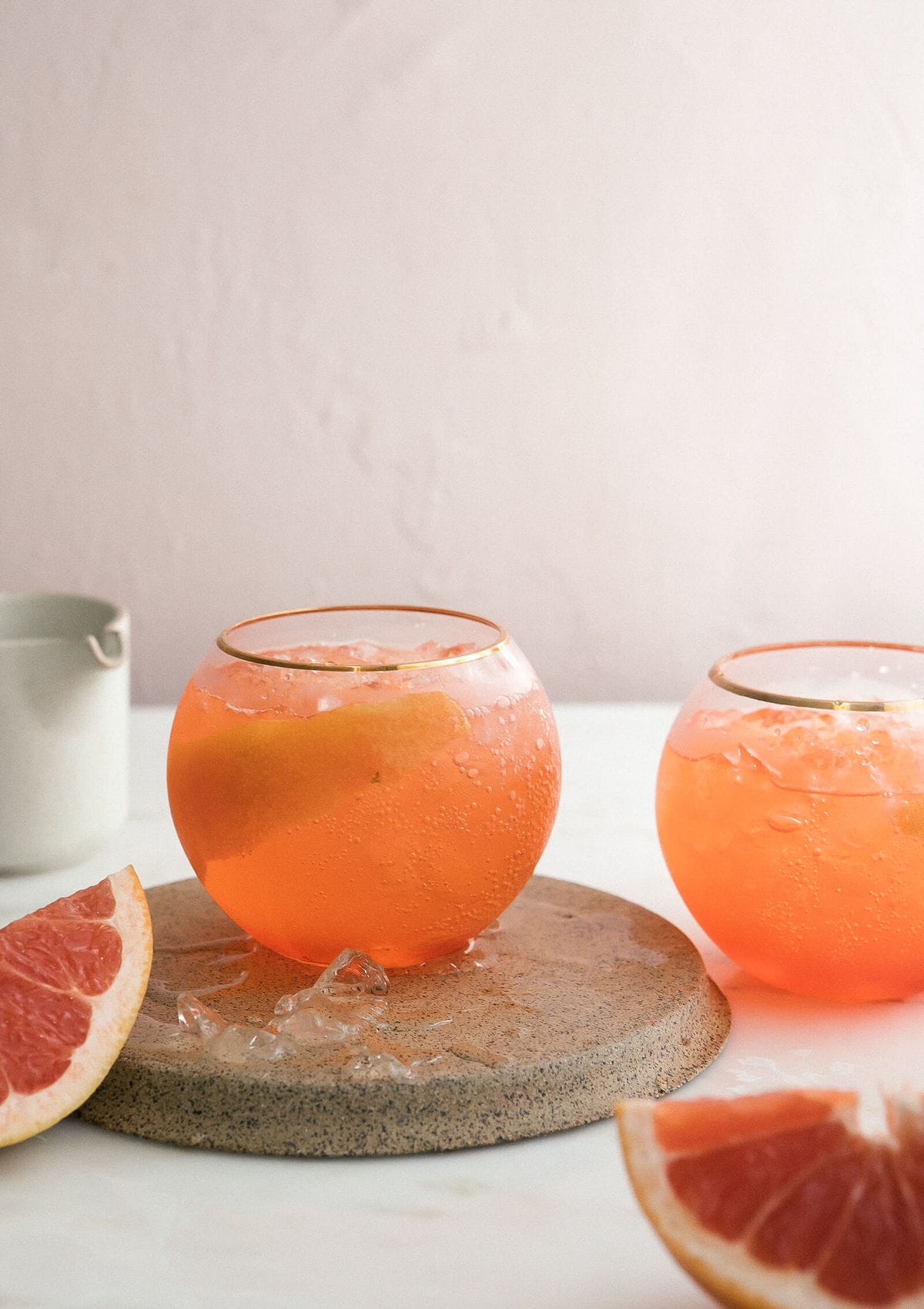 Grilled Summer Squash Gyros with Herbed Tzatziki – I love my grill (you probably know this by now) and these are ideal for grilled squash. Throw it in the center of a soft pita with lots of herbed tzatziki. It's glorious and vegetarian.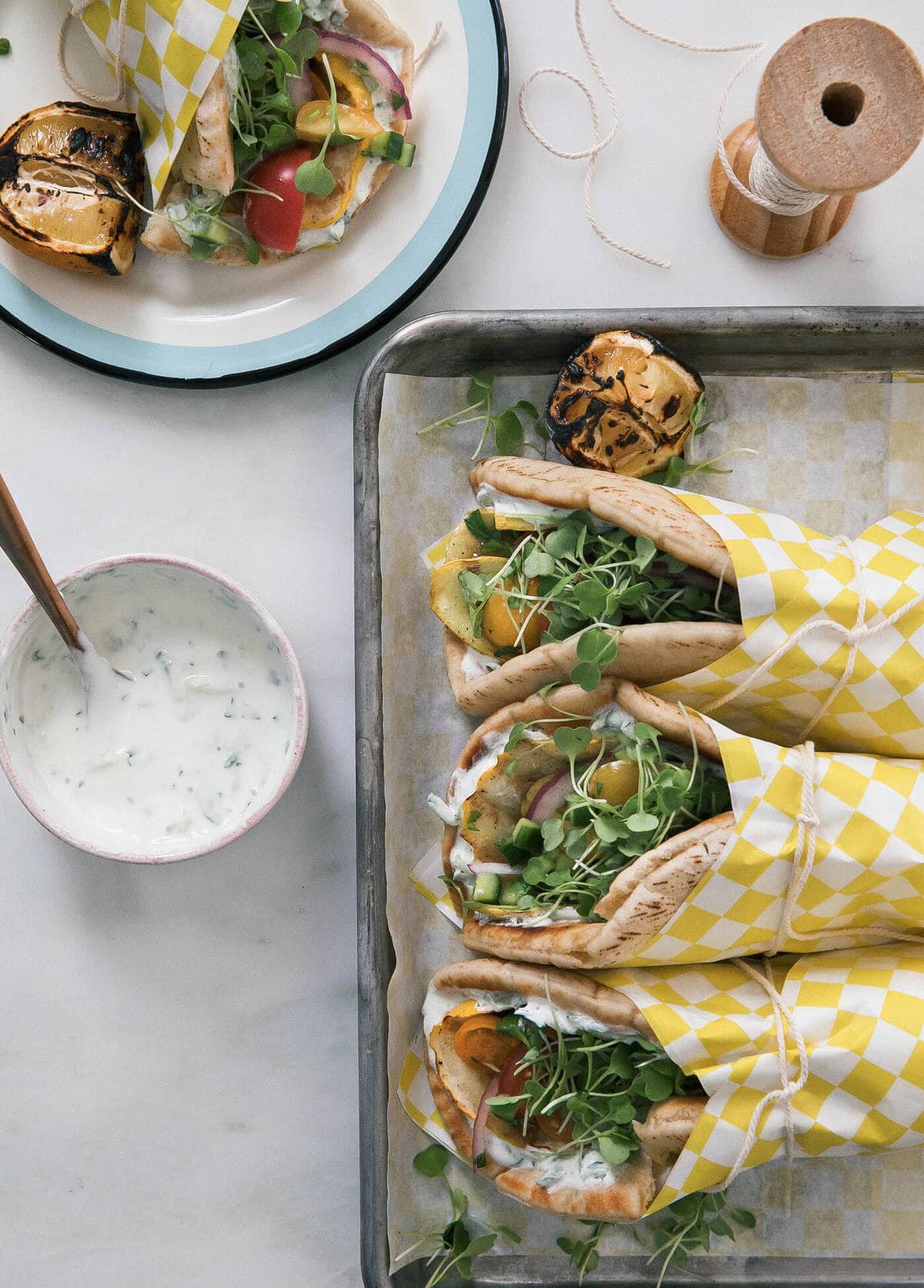 Aguas Frescas – Hello, if it's hot this is something you have to make. It's an absolute must. It couldn't be more simple and more delicious. I've already made exactly five batches of watermelon aqua fresca and this years watermelon is so easy that it requires ZERO sugar. ZERO. So sweet and tasty.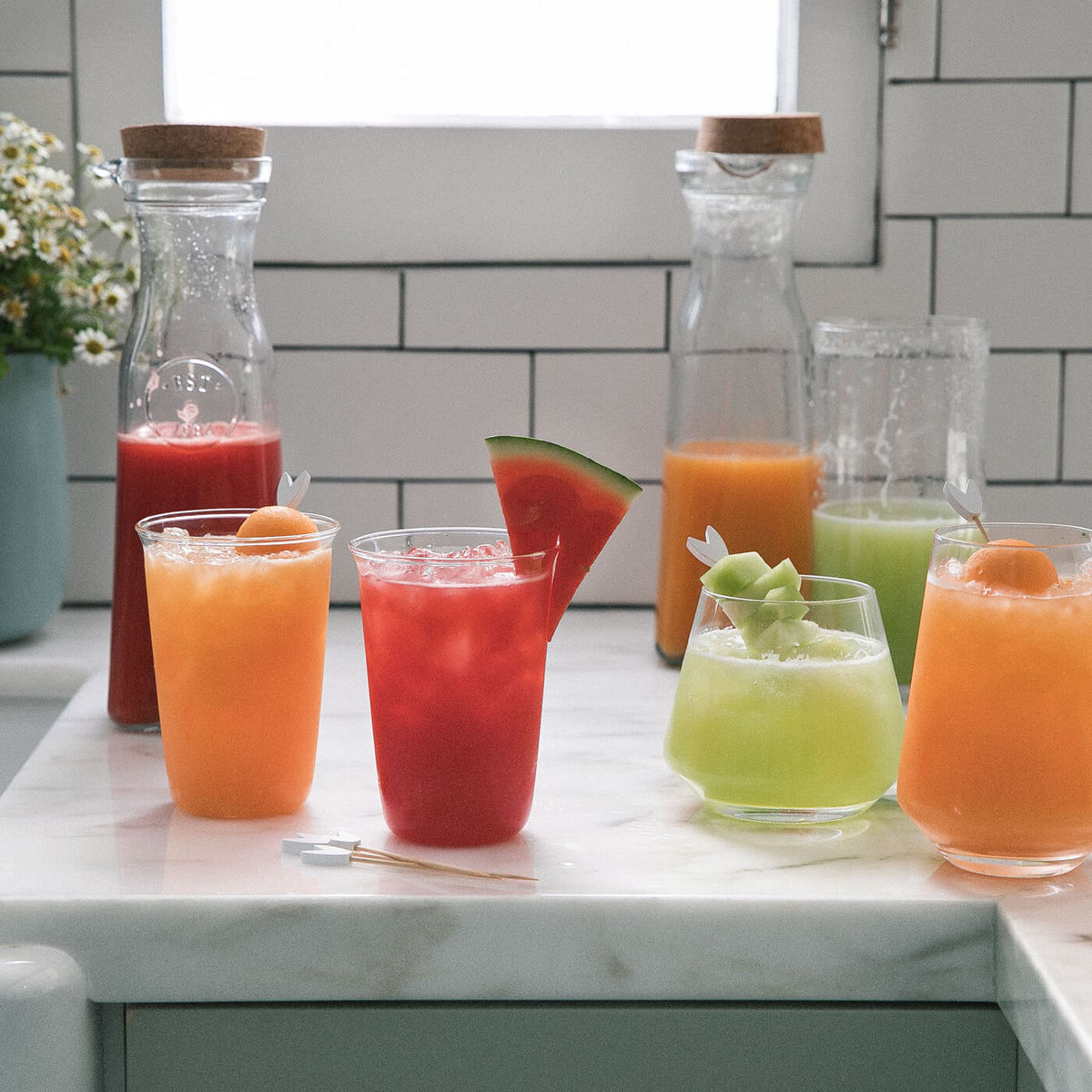 Peach Maple Yogurt Cake – This cake is so pretty. But it's also V delicious. It's inspired by summer in Vermont. The cake is yogurt based, giving it this lovely tang. And the sweetness is from maple syrup. Those two go very well with each other. And then peaches!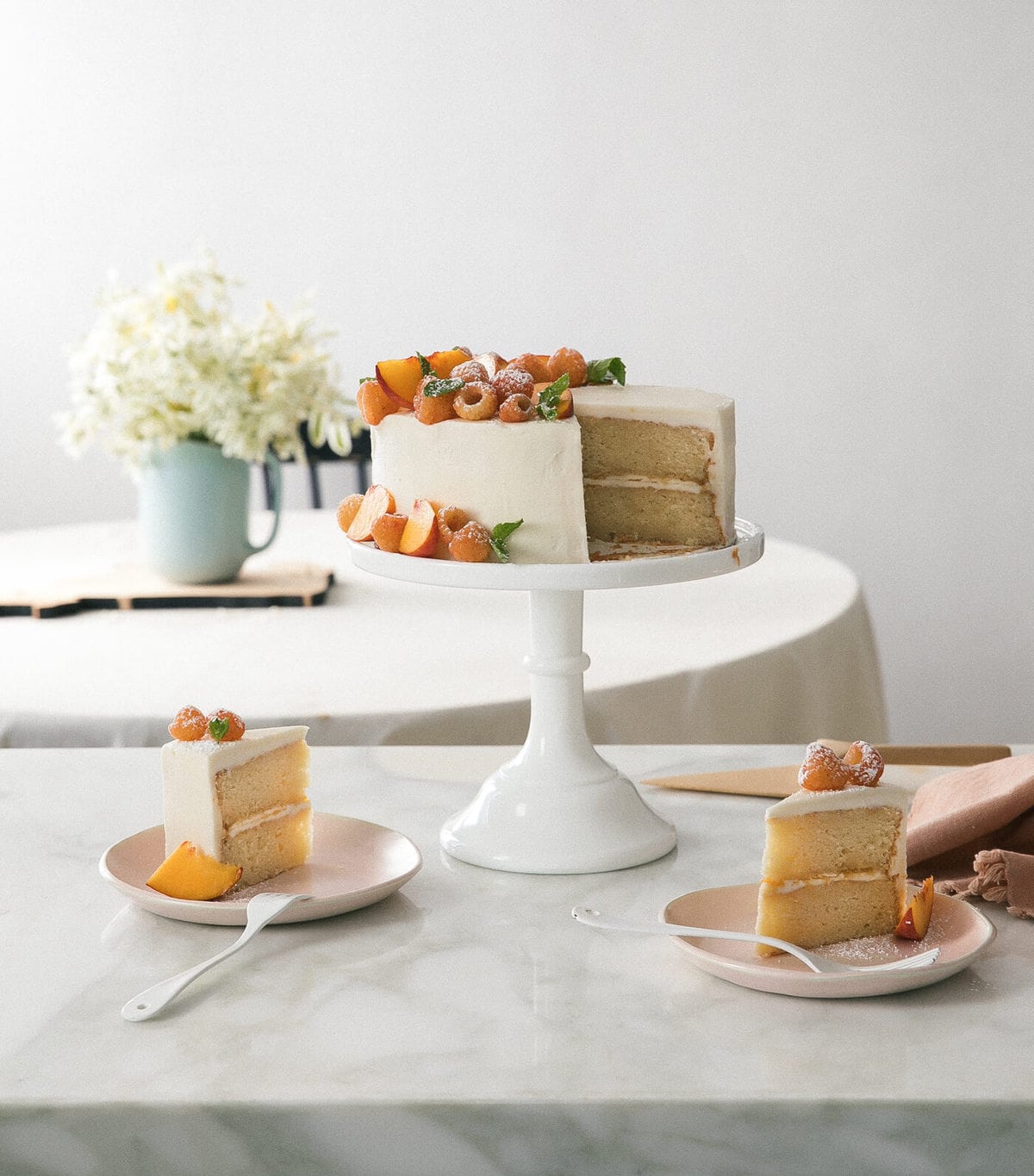 The Ultimate B.L.T. – Simple things need to be done correctly. This applies to the very simple B.L.T. Every component needs to be bangin'. This means delicious, juicy tomatoes, crisp lettuce and thick-cut bacon. And perfect white bread. It's simple.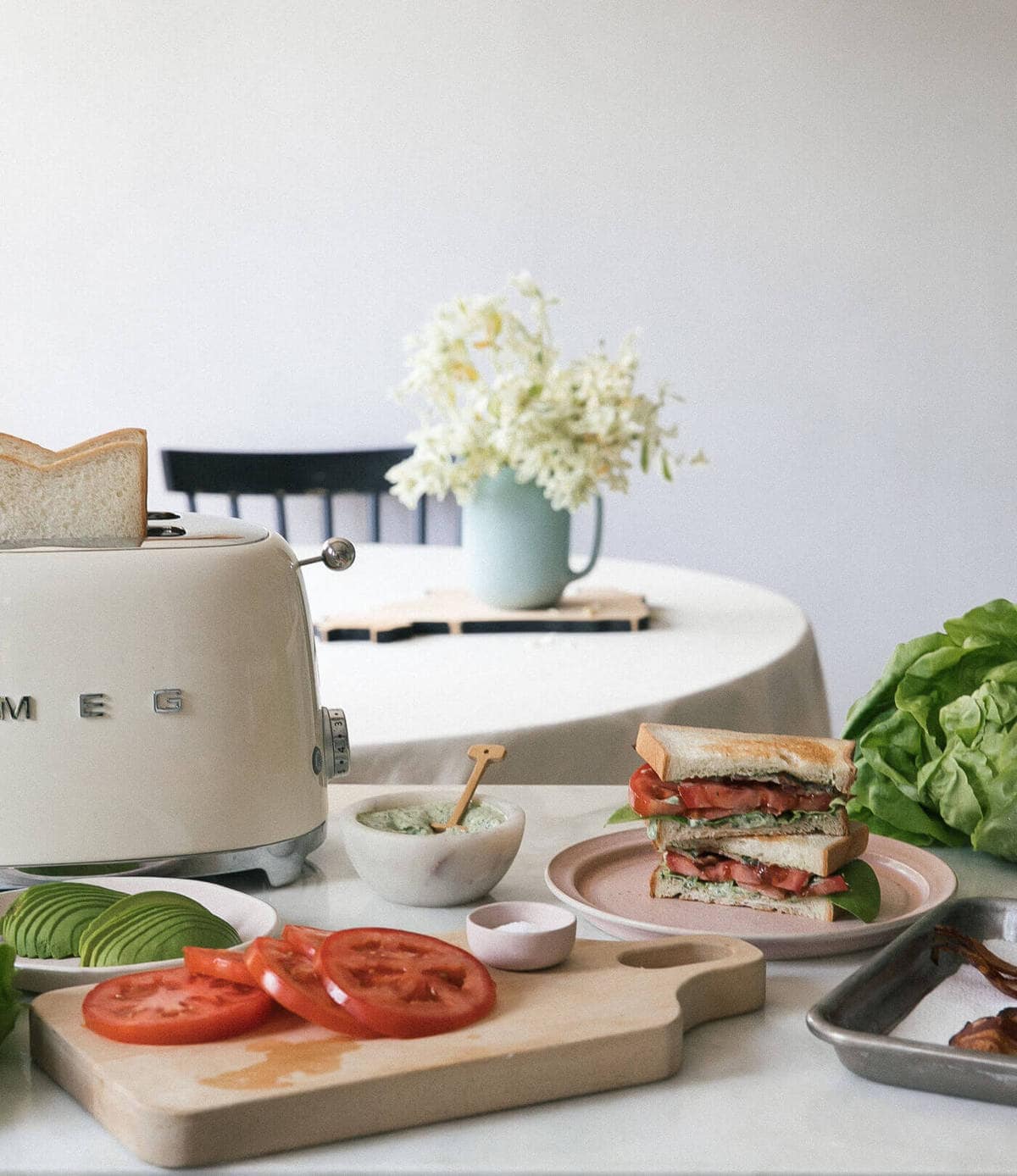 Breakfast Tacos – Is there anything better than a breakfast burrito? Absolutely not. These breakfast tacos take a swift move from the breakfast burrito and apply it to tacos. They have a hash at the base that is SO delicious.