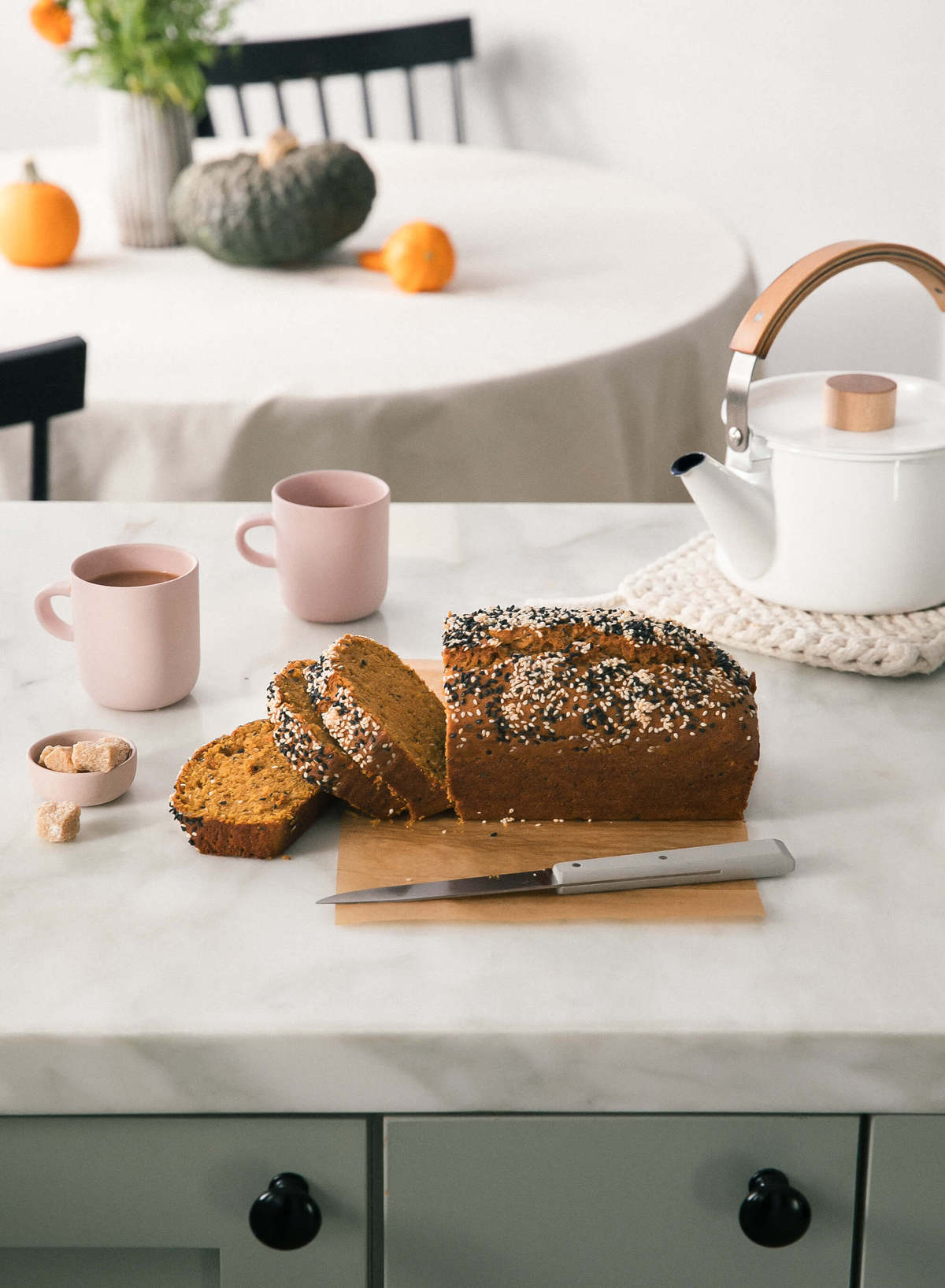 It's September! Almost. A few days shy but I figured I'd put up a post of some things to make this weekend, for Labor Day. I'm headed to Hawaii but if I was here, there are some things in this list that I would be making for
1. Espresso Chocolate Chip Cookies – I am ALWAYS on the look out for iterations of chocolate chip cookies. This version is a banger. I love it. Coffee and chocolate are a match made in heaven.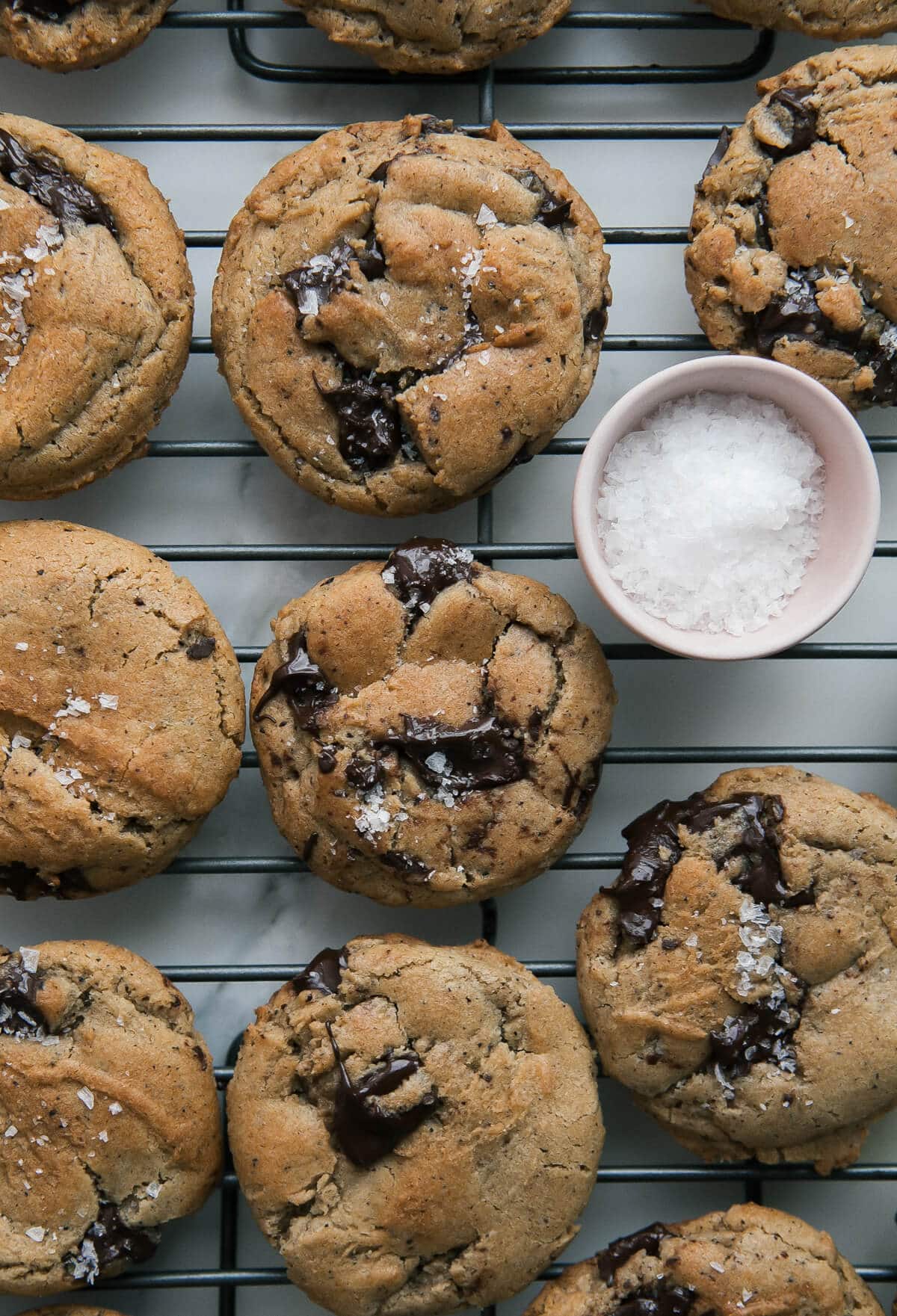 2. Melty Baked Brie with Walnuts, Honey and Figs – Baked brie is so underrated. I think it's because people are used to seeing it wrapped in puff pastry and drizzled with like honey. They're used to a trashy version (and for the record, I LOVE that version). This is a classier version of that. It's melty and gooey. The crunchy walnuts, sweet honey and ripe, juicy figs are glorious.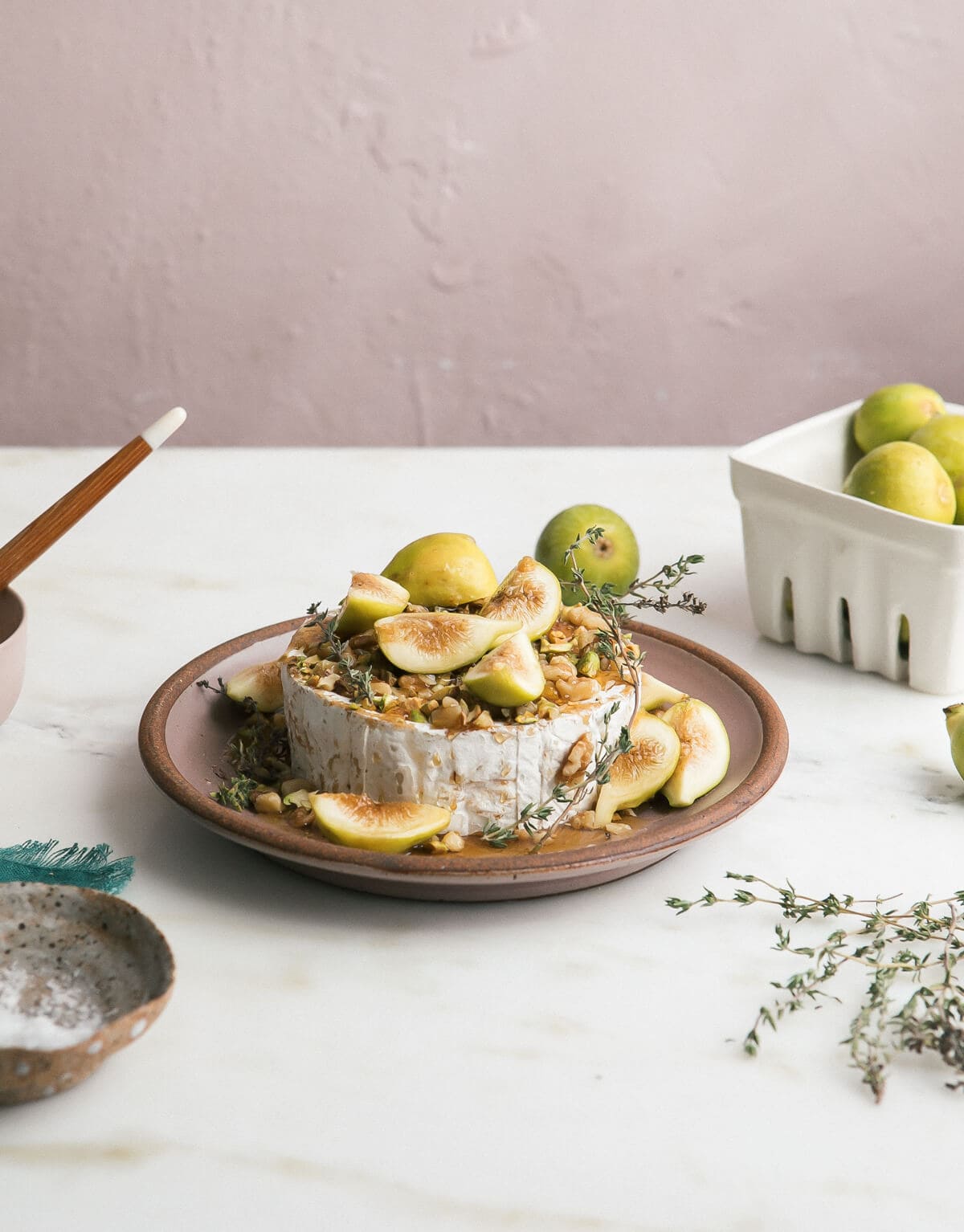 3. Earl Grey Scones – Having a blog can be weird. I have no idea why this recipe has taken off in the last couple of weeks but it's brought in SO much traffic. It's an oldie of a recipe but it's good. I love these scones. So here ya go.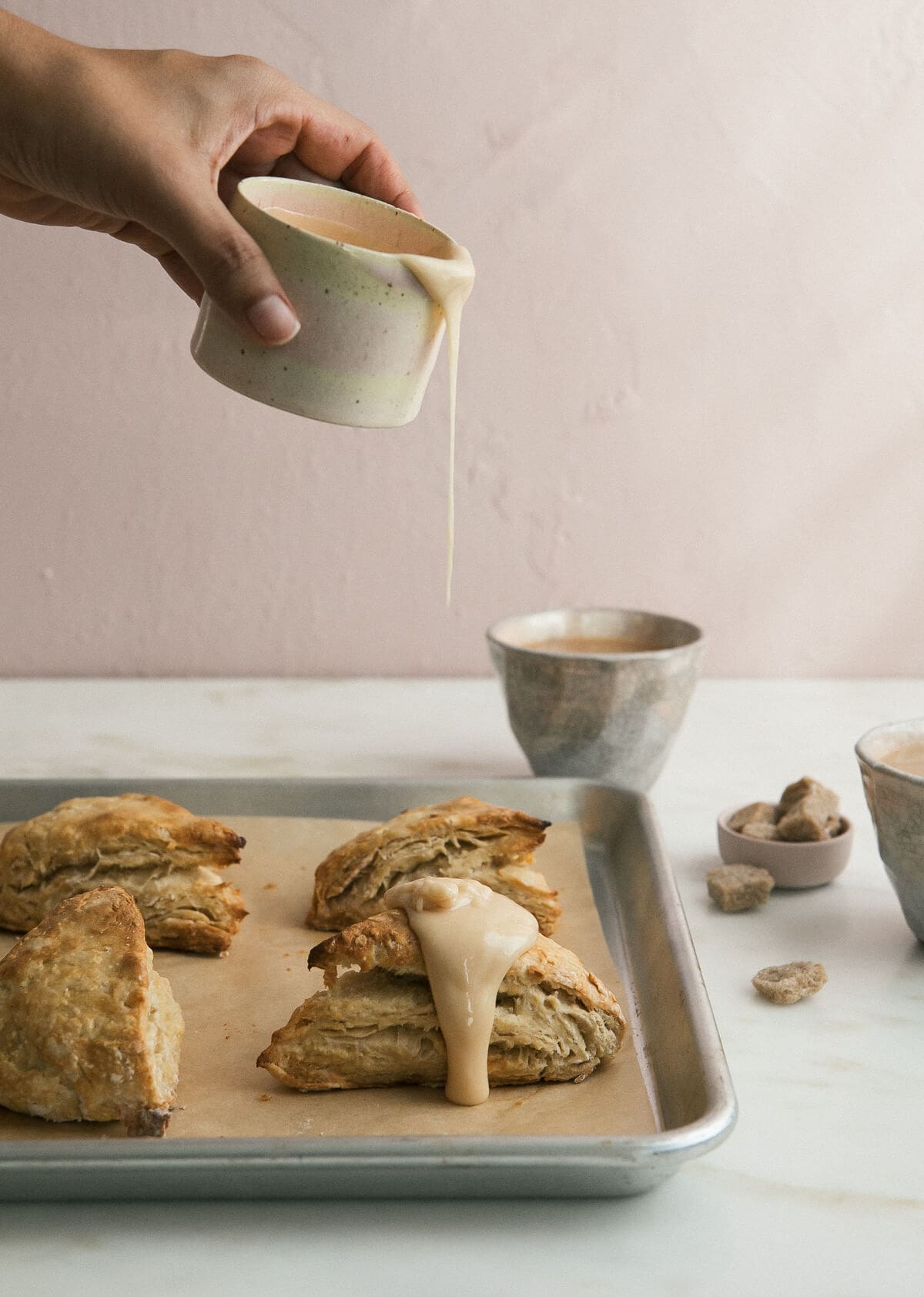 4. Peach Walnut Cocoa Nibs Snacking Cake – This cake is SO good. It's a such a sleeper of a recipe. I posted this and no one cared. Lol. That happens sometimes. But I can assure you that it is so delicious. The streusel topping is amazing. And peach and cocoa nibs work surprisingly well together.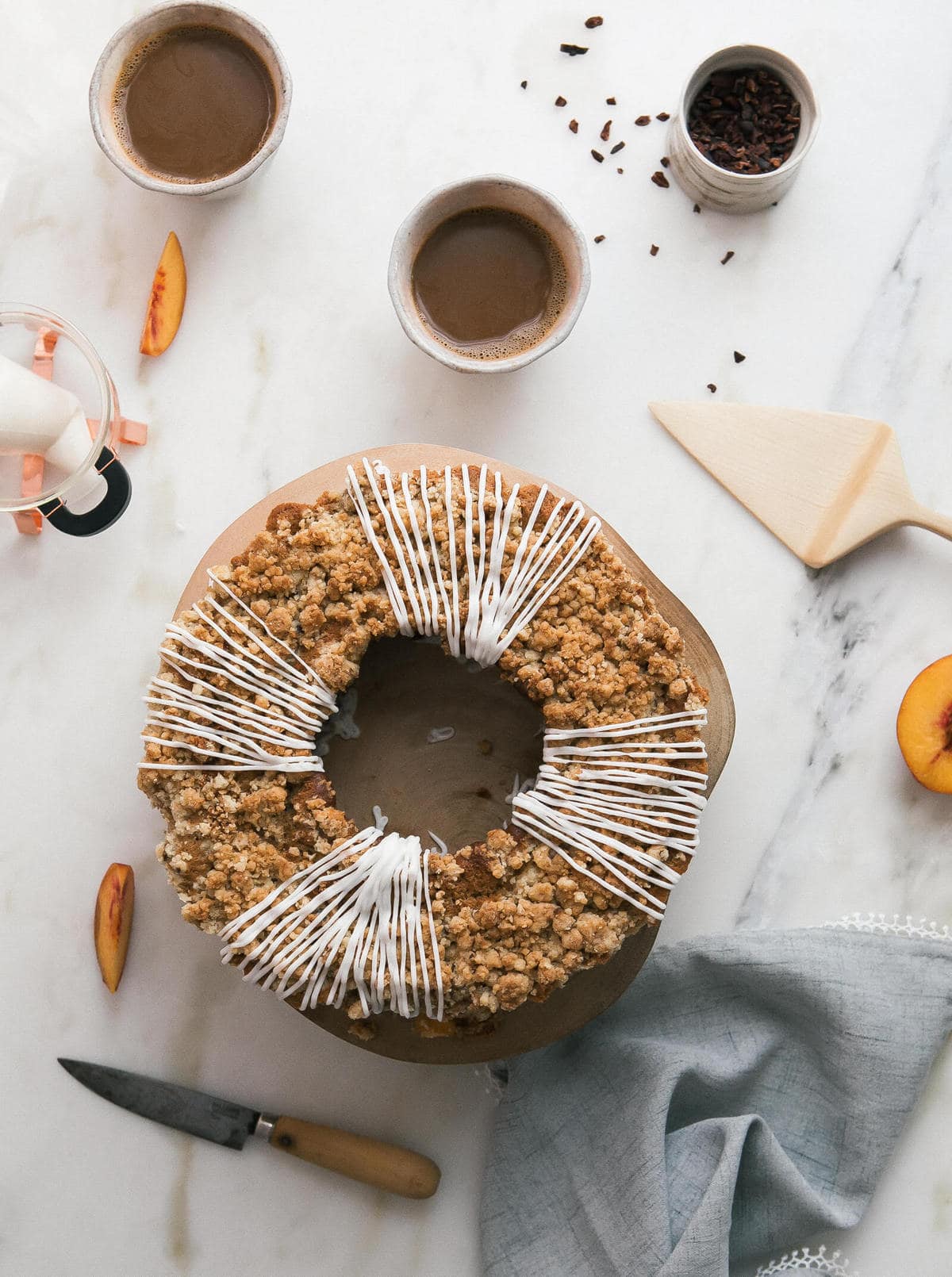 5. Miso White Chocolate Chip Cookies – An iteration of chocolate chip cookies with a hint of savory added via Miso. The white chocolate chips are a nice change from the regular dark chocolate chunks I use.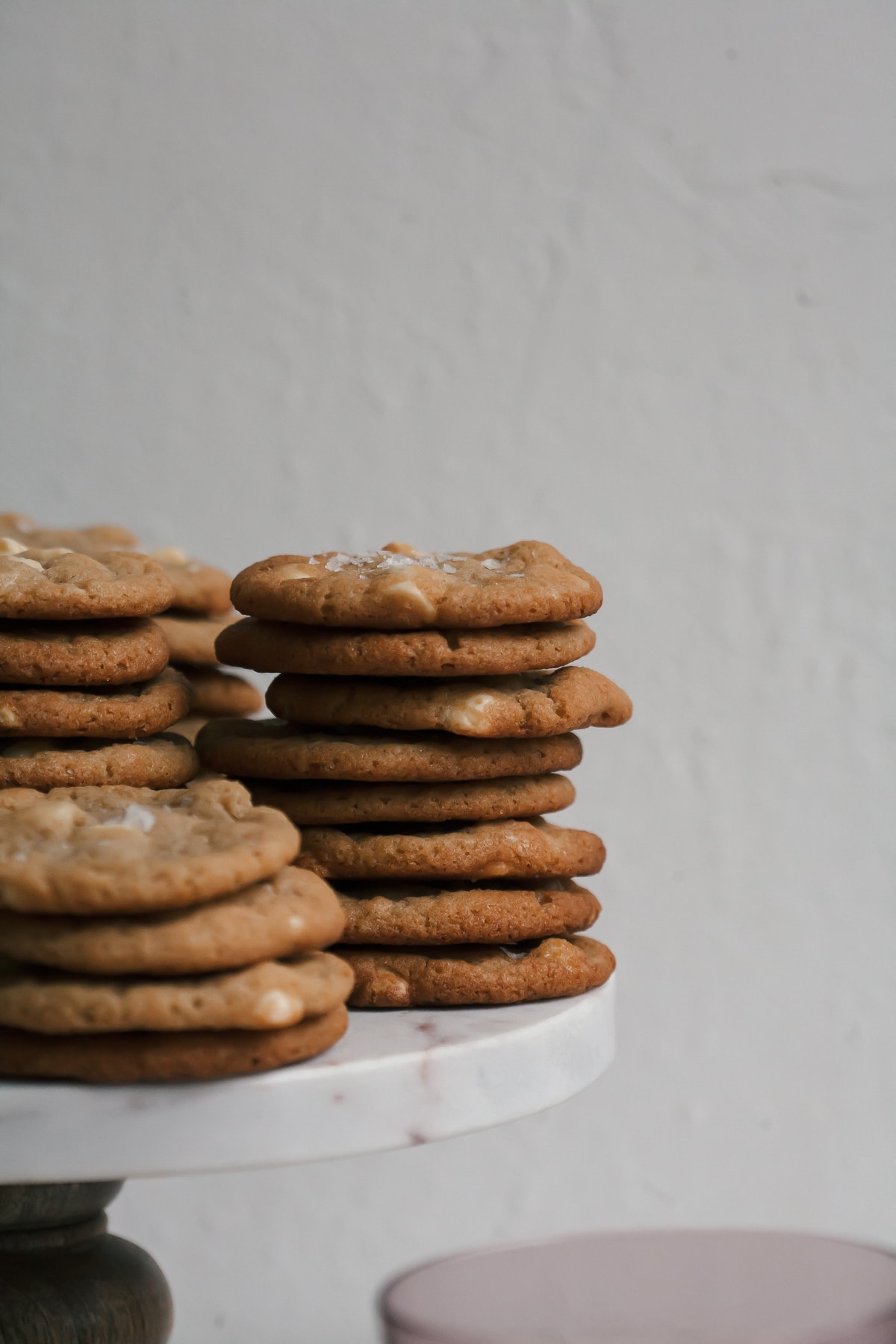 6. Roasted Carrot Potstickers – We can't just eat sweet things in the month of September. I need veggies. These potstickers are an amazing vehicle for delicious pureed carrots spiked with ginger and sesame oil.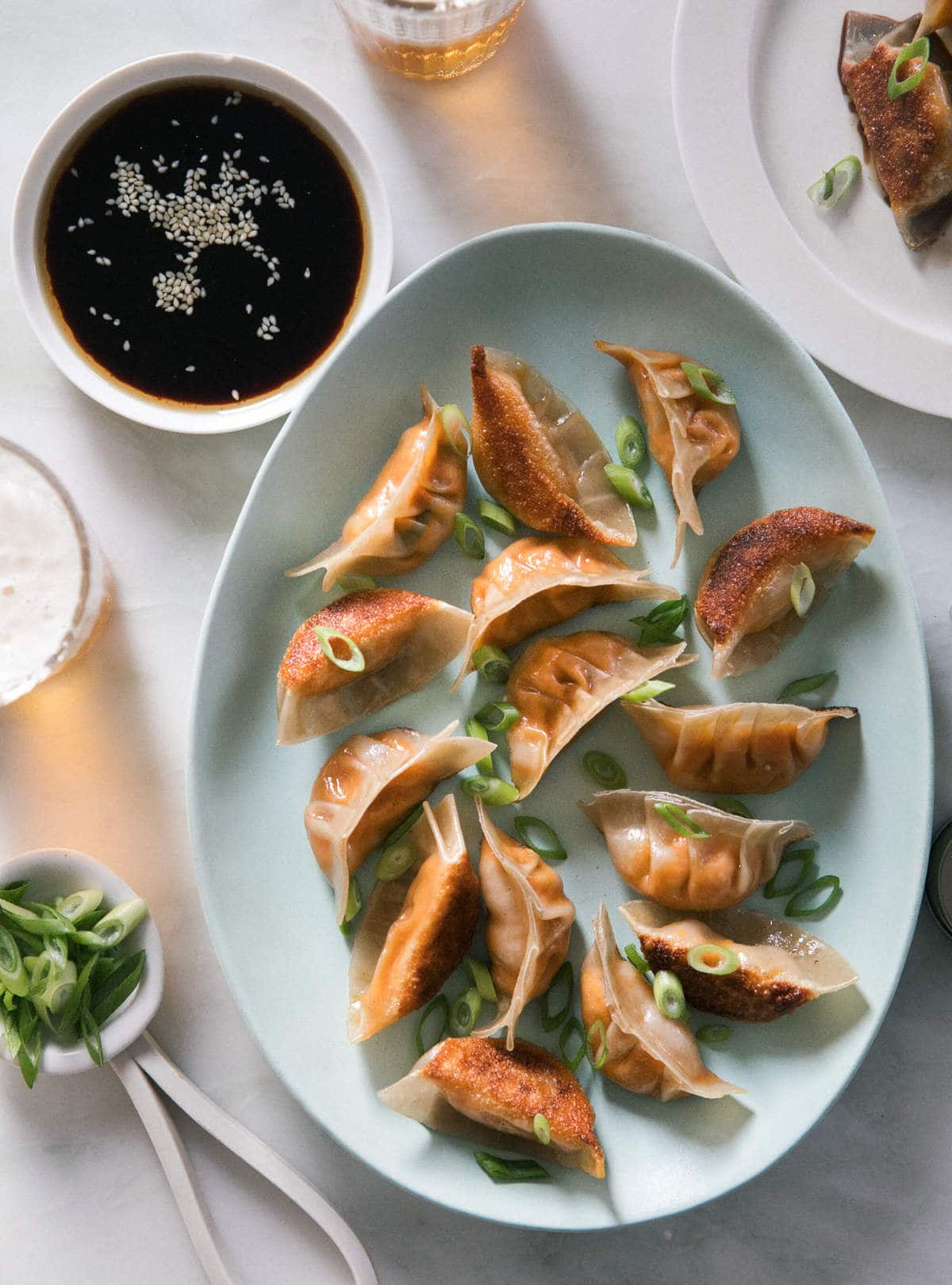 7. Spicy Sambal Oyster Noodles – This isn't exactly "late-summery" or anything like that. These are what the internet likes to call "evergreen." Meaning, you can eat them any time you dang well please. They're spicy and savory and so so good.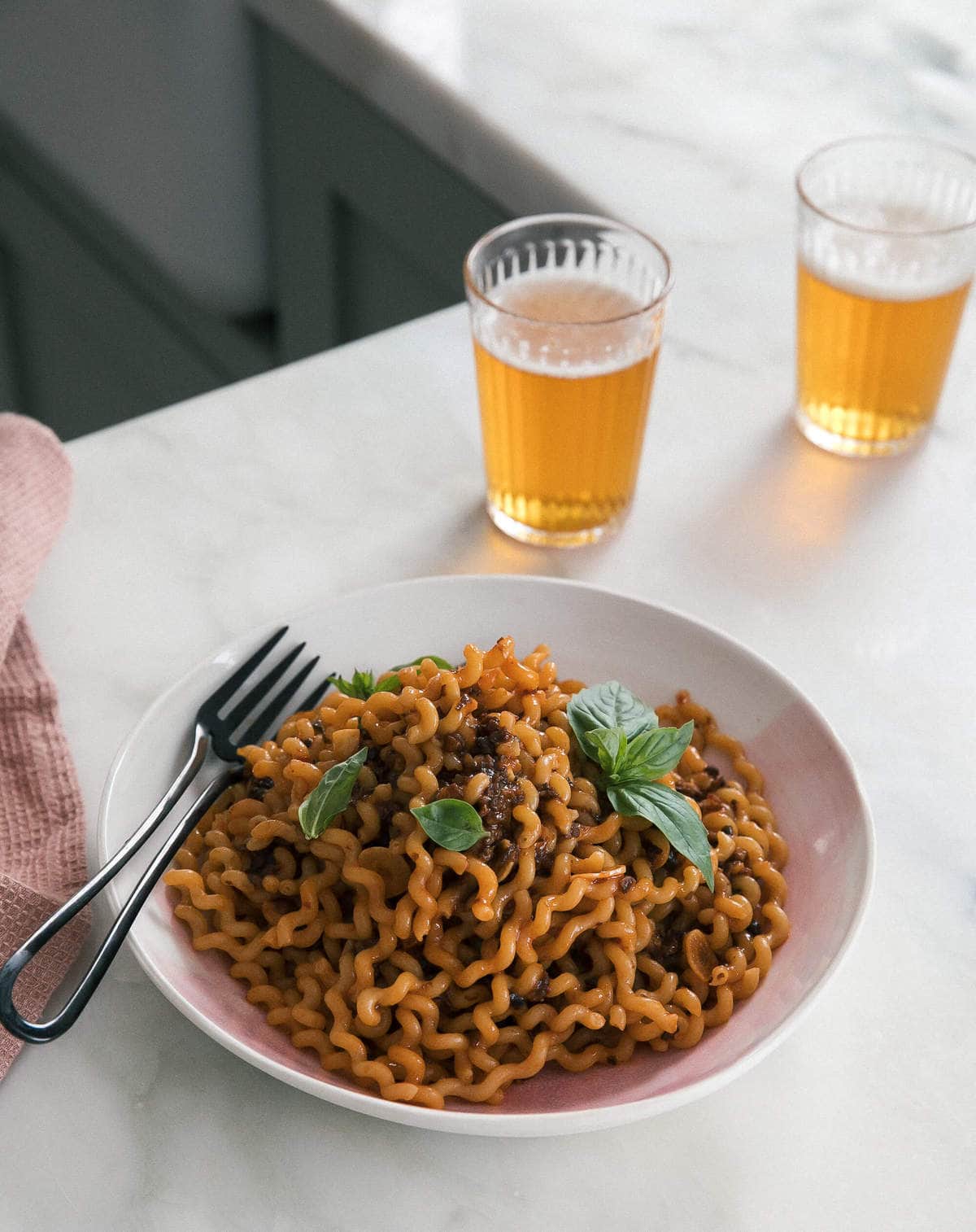 8. Payday Lobster Cherry Tomato Pasta – For when that direct deposit hits! This is for that time of the month when you're feeling sorta spendy and you got some money to spend. I actually love buying a lobster tail and putting it in dishes—it feels so luxurious.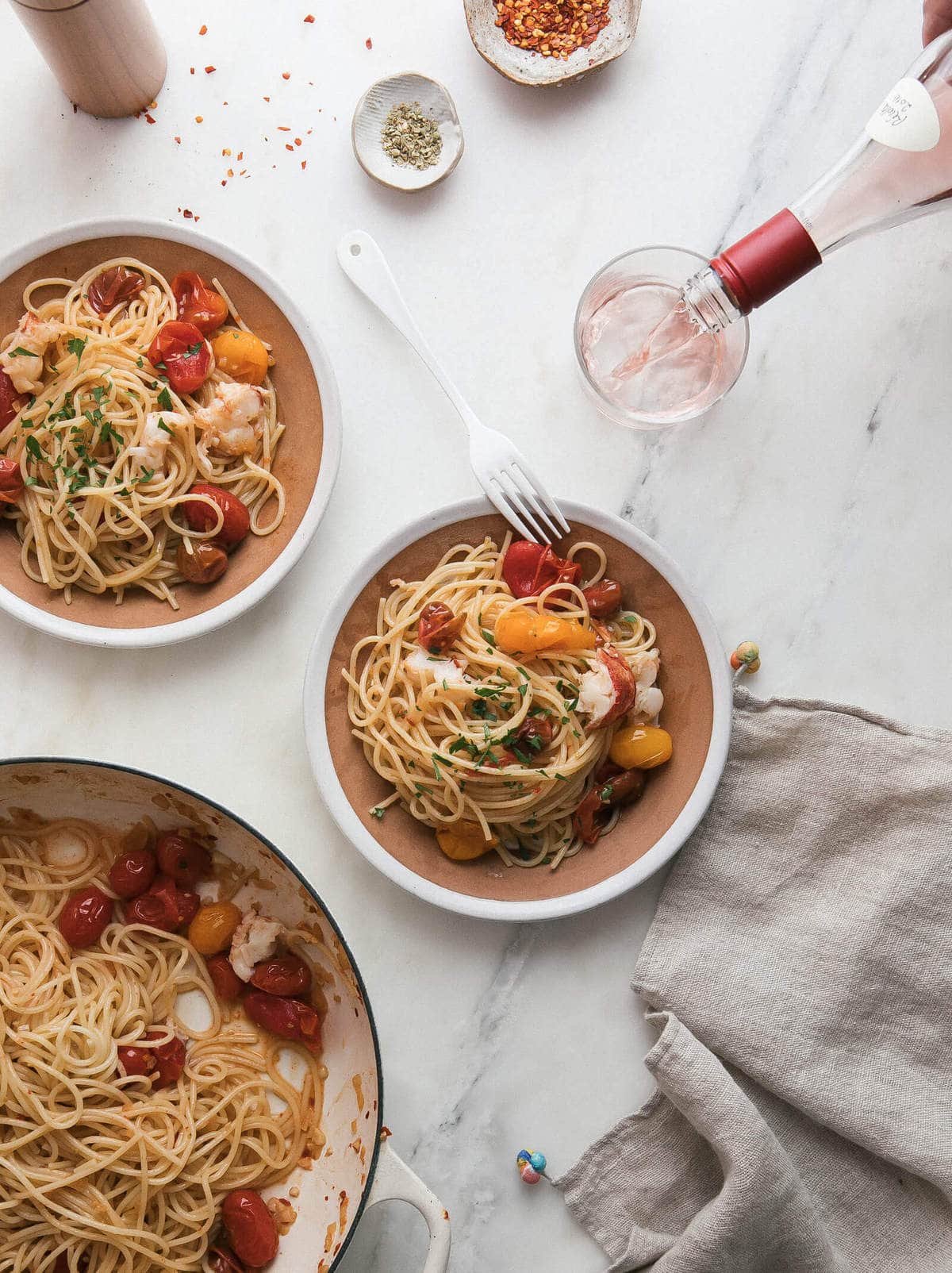 9. Ginger Shrimp Stir-Fry with Garlicky Bok Choy – I can eat a whole bowl of sautéed green onions. This dish has A LOT of green onions added to bok choy the shrimp. It's a delicious, easy to make dinner.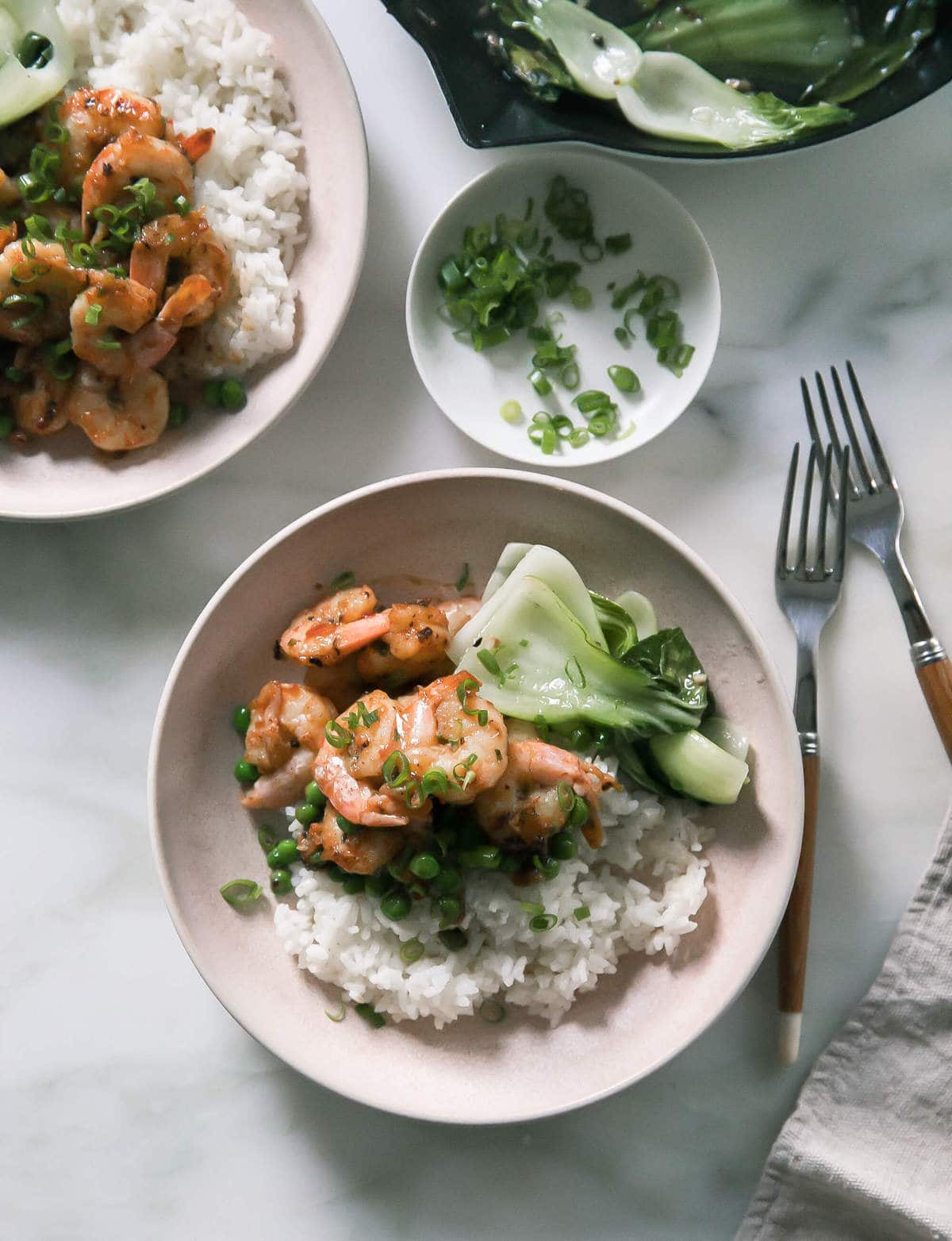 10. Pumpkin Tahini Loaf – I didn't want to pull out the fall stuff all early but here it is: the first glimpse of the upcoming season. I'm excited for it!