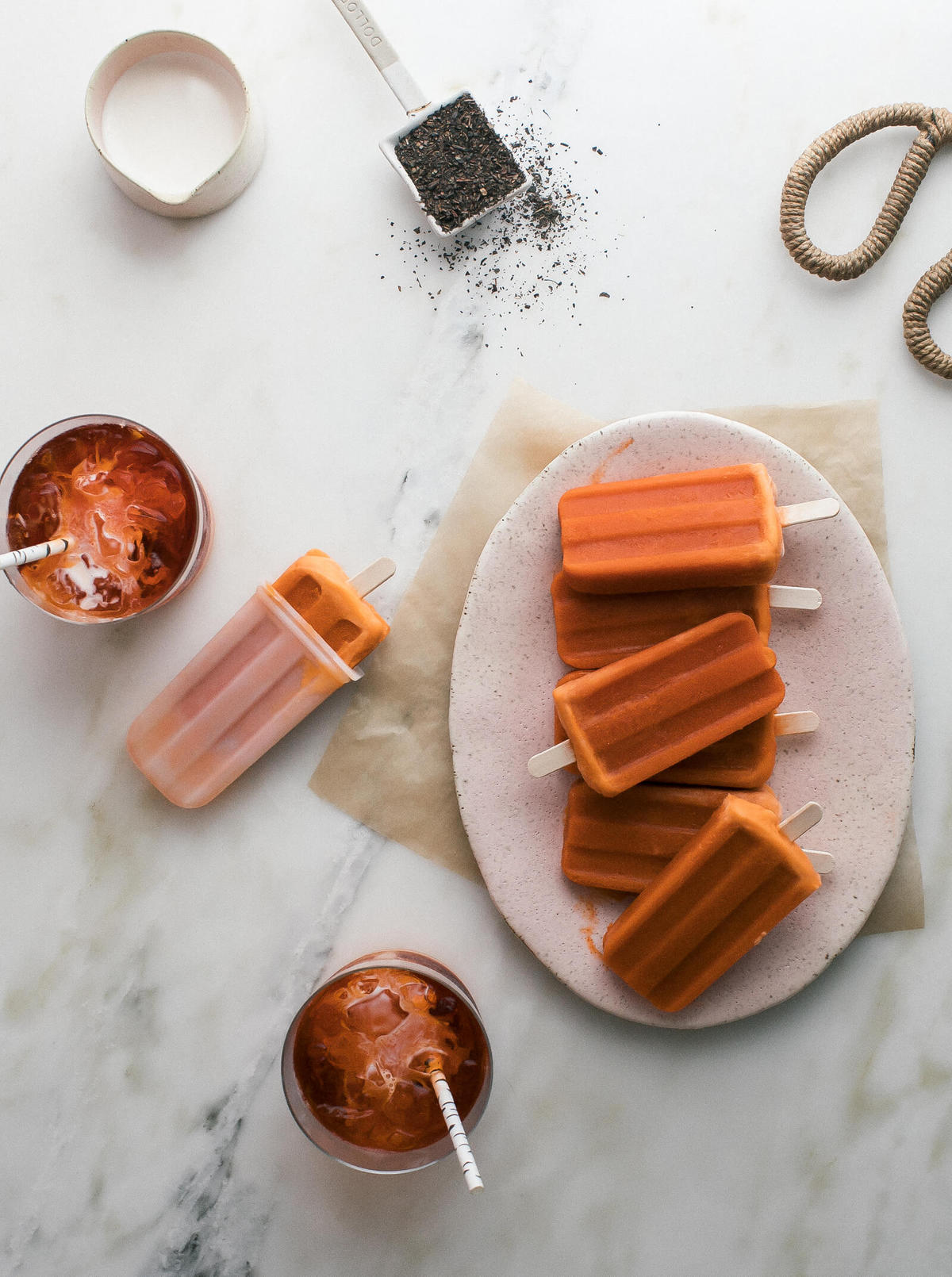 My favorite week of the entire year, hosted and organized by my friend Billy.
These are not a hot, hot mess but if I'm being completely real with you, they sort of didn't work out how I wanted them to. But it's mainly aesthetic. The flavor was on point.
I really wanted them to look all swirly and marbled…like when you order a Thai Iced Tea but, umm, that didn't happen. I would've been happy with gradient but that didn't happen either.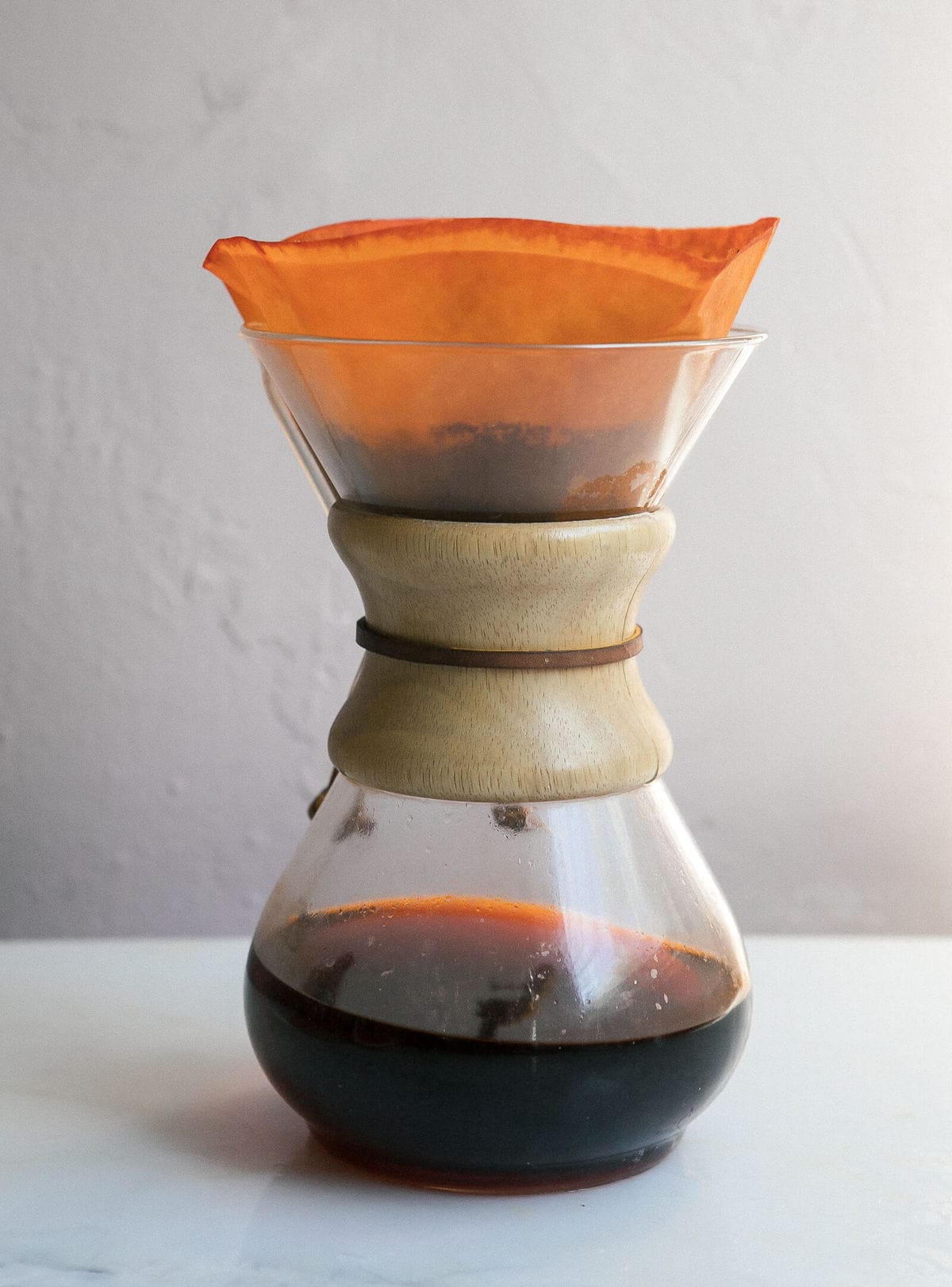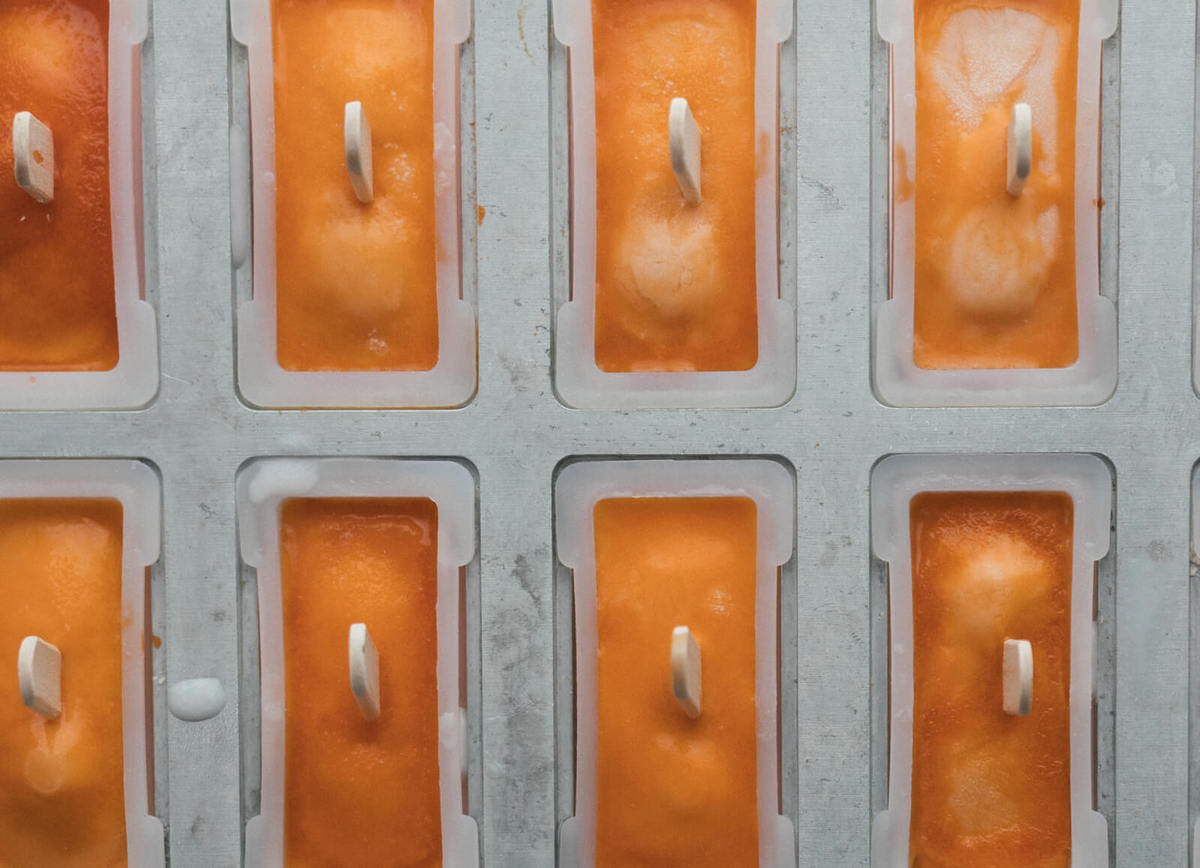 So aesthetically they're not exactly what I had in my brain but that's just life. I really don't think I could've done anything that would've made it so the swirl would just suspend and not actually dissolve and become one. Whatever.
I'm also gonna be real with you and tell you that I kinda dislike popsicles that have really dairy in them. I want my popsicles refreshing and on the lighter side, hence the reason why I chose to go with light coconut milk vs. sweetened condensed milk/evaporated milk (the real thai tea ingredients).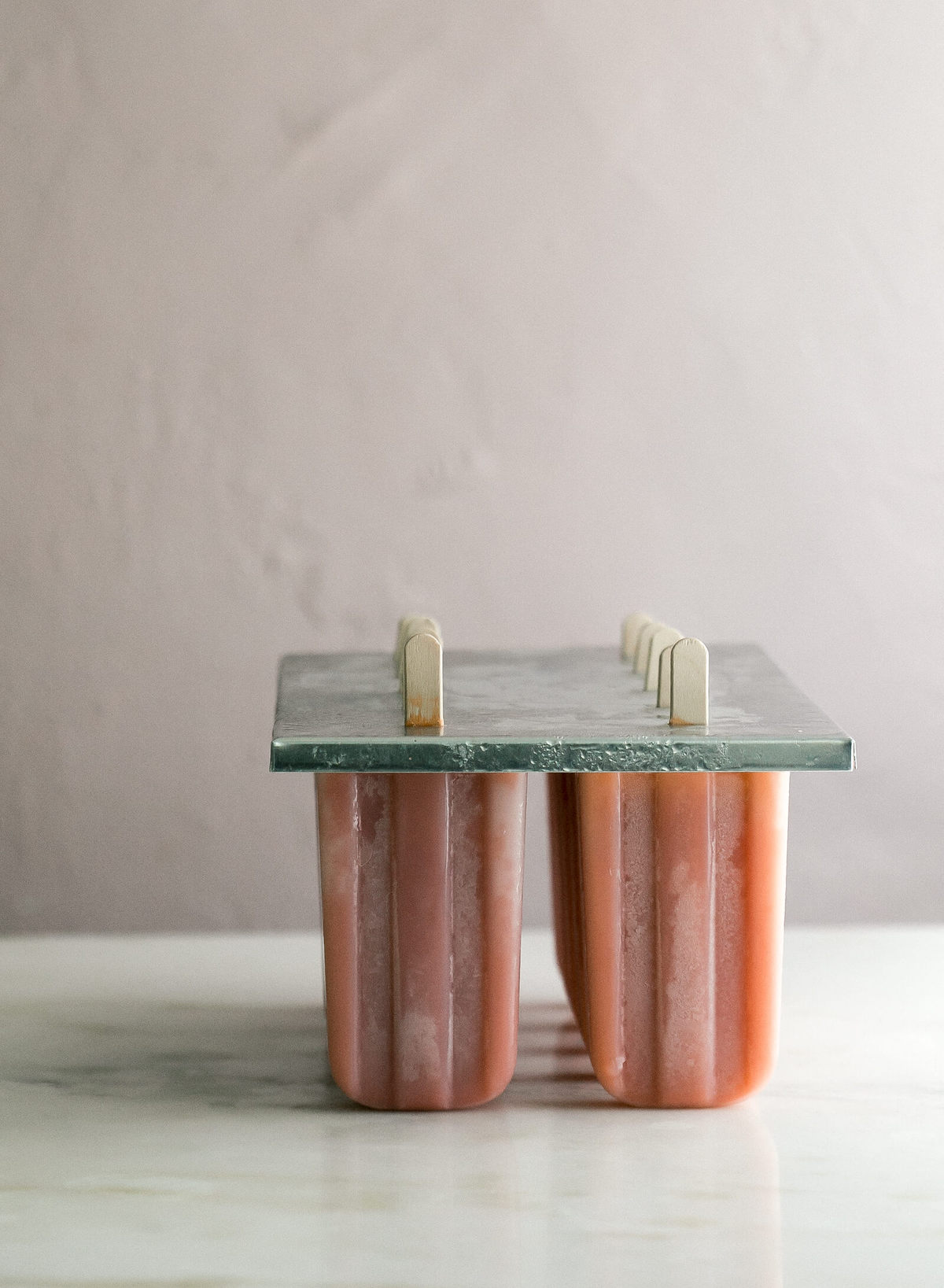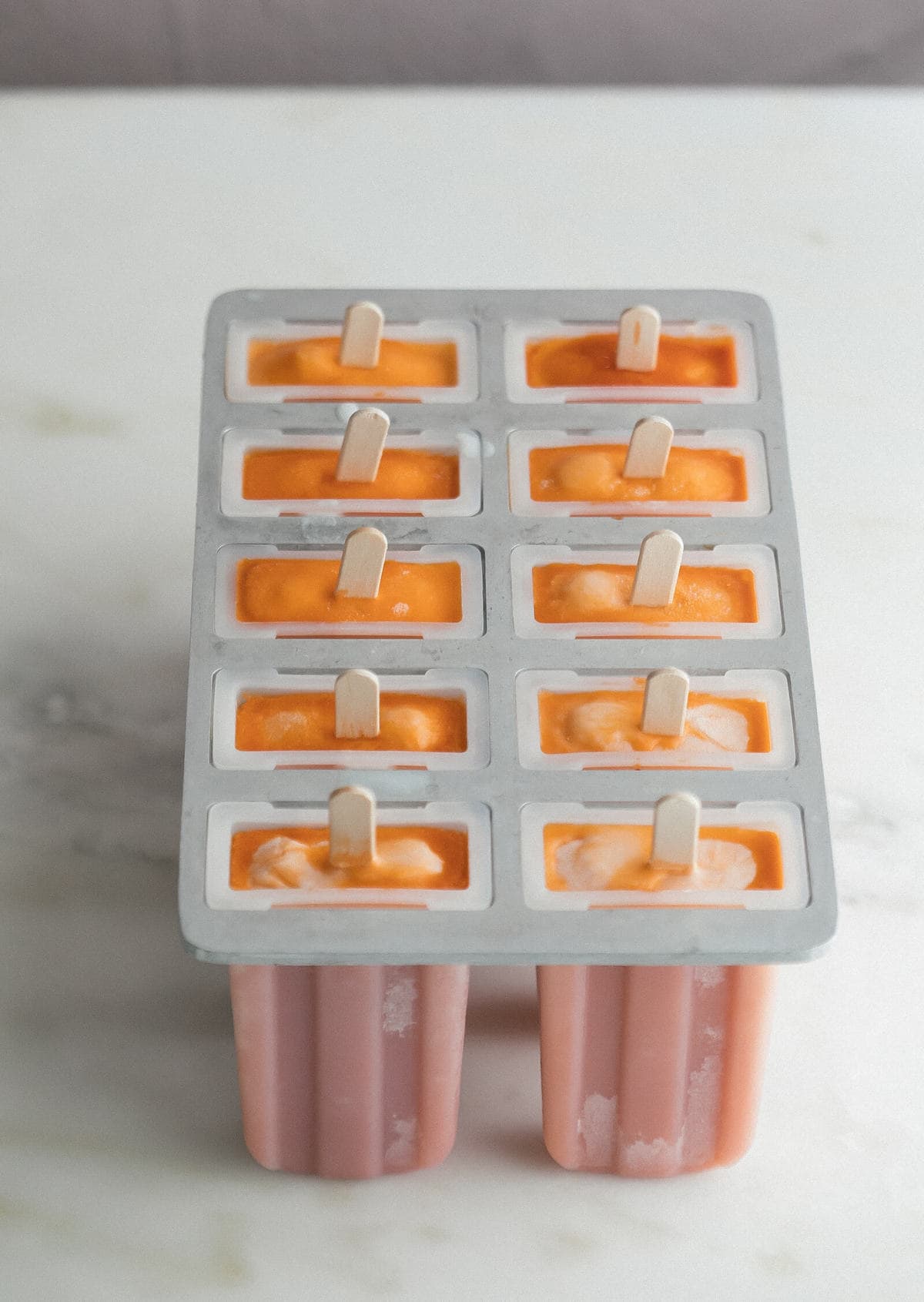 They also froze much better with the coconut AND the flavors really complement one another.
Today I'm attempting to make a corgi cake with Alana, while she's making a pug cake and I really think that they're going to be cute.
In the meantime, we're gearing up for the 4th and I currently don't have that many plans. Maybe I need to change that. What are you guys doing?
xo
Adrianna
P.S. These popsicle molds are my favorite + popsicle sticks. I went to four stores to try and find popsicle sticks and it was a total drag. I ended up buying them at Michael's.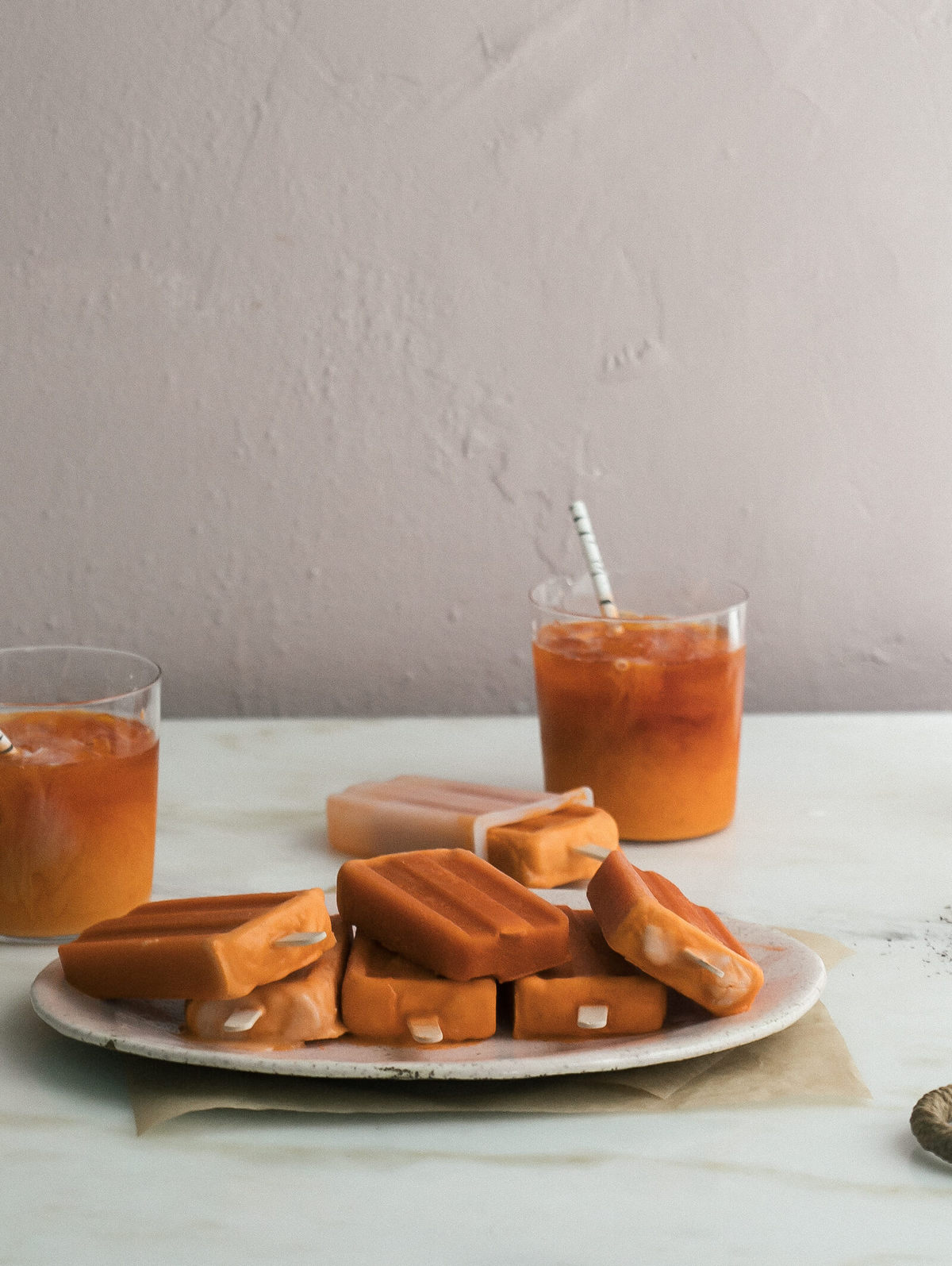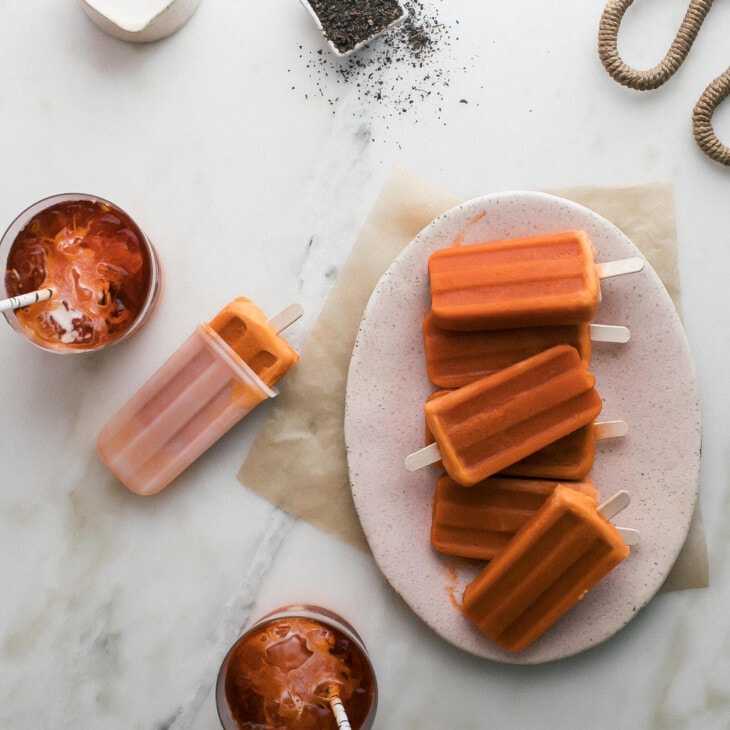 Print Recipe
Thai Tea Popsicles
Ingredients
2

cups

loose-leaf thai tea

Hot water

1/3

cup

sugar + 1/4 cup sugar

divided

1

cup

light coconut milk
Instructions
I used a Chemex (with a Chemex filter) but you can totally use a measuring cup or bowl and combine the hot water and tea and run it through a strainer.

If you're using a Chemex, place the filter atop and add the tea to the filter. Pour 2 1/2 cups of hot water over the tea and allow to steep and strain through. Immediately add the tea to a bowl or large measuring cup and stir in 1/3 cup sugar until it has dissolved. You want the tea to be hot/warm so the sugar will dissolve.

In a small saucepan, add half of the coconut milk and heat until it's very warm. Add the 1/4 cup sugar and mix until dissolved. Transfer the coconut milk to a measuring cup or small bowl and add the remaining coconut milk. Transfer the thai tea and the coconut milk to the fridge until it's chilled, about 30 minutes to 1 hour.

Fill each mold about 3/4 of the way with the thai tea and top off with the coconut milk.