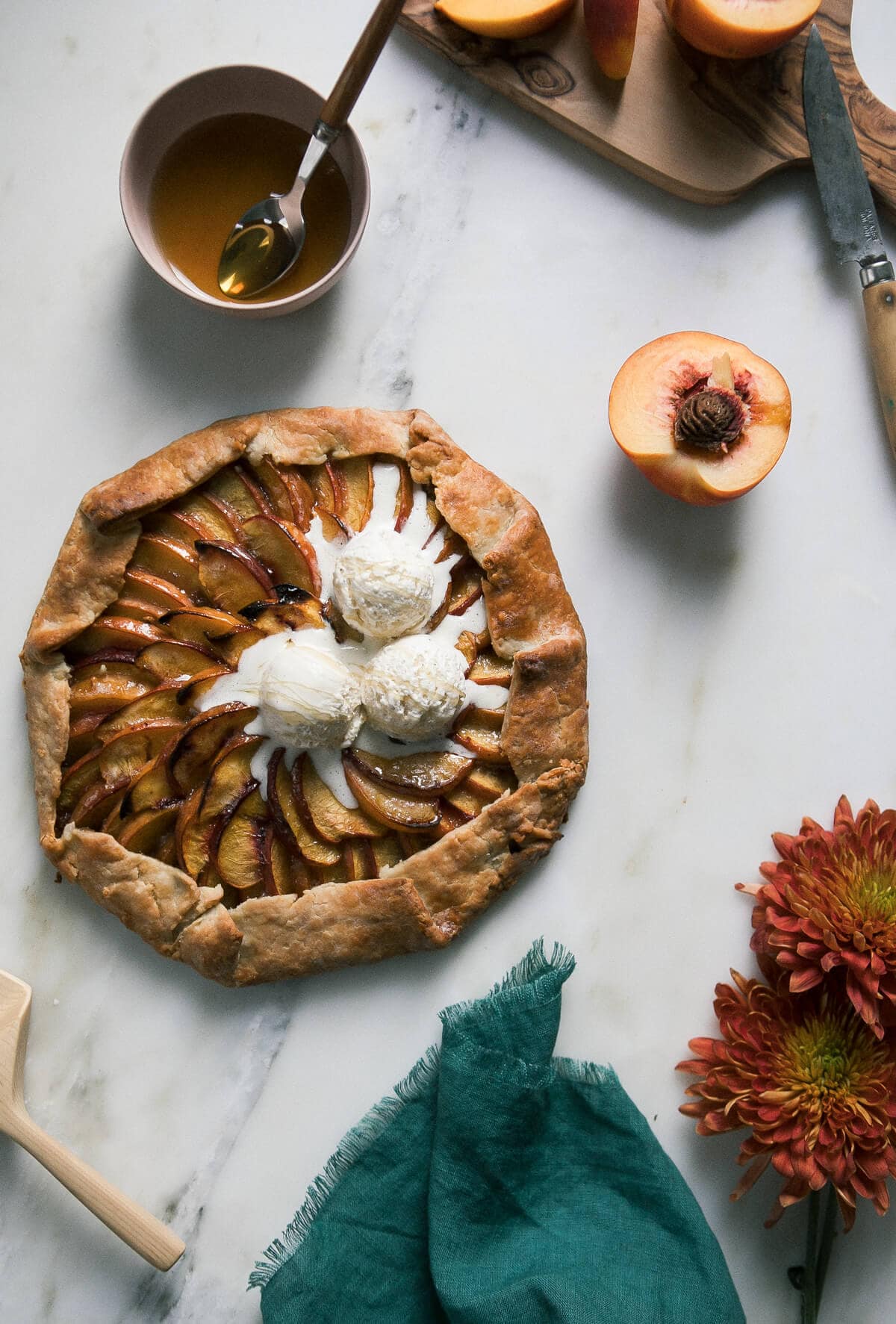 Are you guys chilling this weekend? After a little bit of a crazy few weeks, I was lucky enough to be able to relax most of the weekend. I slept, I tried to stay cool (it was literally 105F every single day, help us all!), tried to stay away from the crazy fires, washed clothes and went to a bbq for a friends birthday. It was all good.
This weekend I'm headed to Seattle for Create + Cultivate and I just learned that Issa Rae is the keynote speaking and it has me a little scared/shy/excited to meet her!! EEEE! I love her so much. I'm actually leaving before she hits the stage so who knows if I get to meet her BUT if you haven't watched Insecure DOOO ITTT!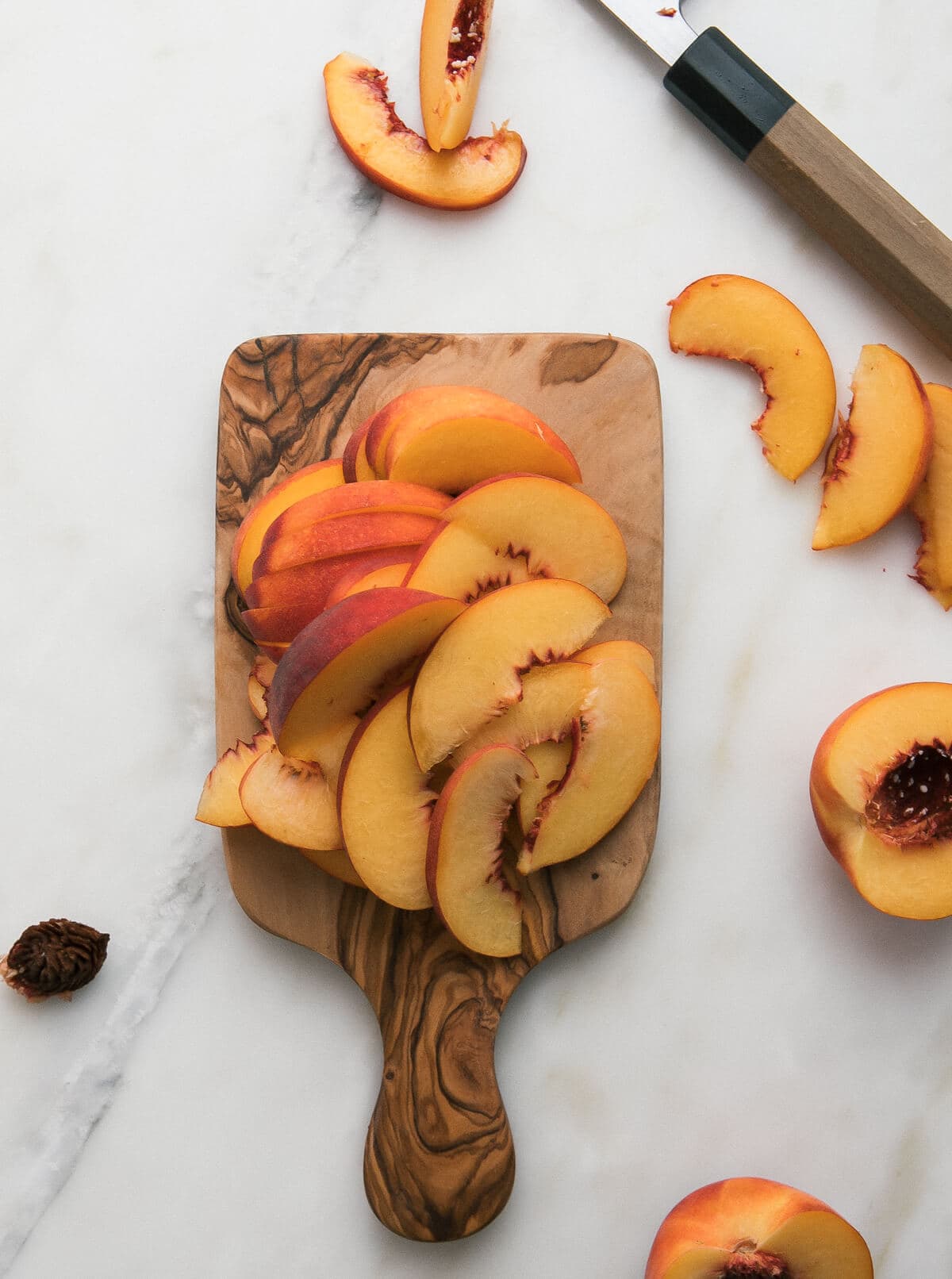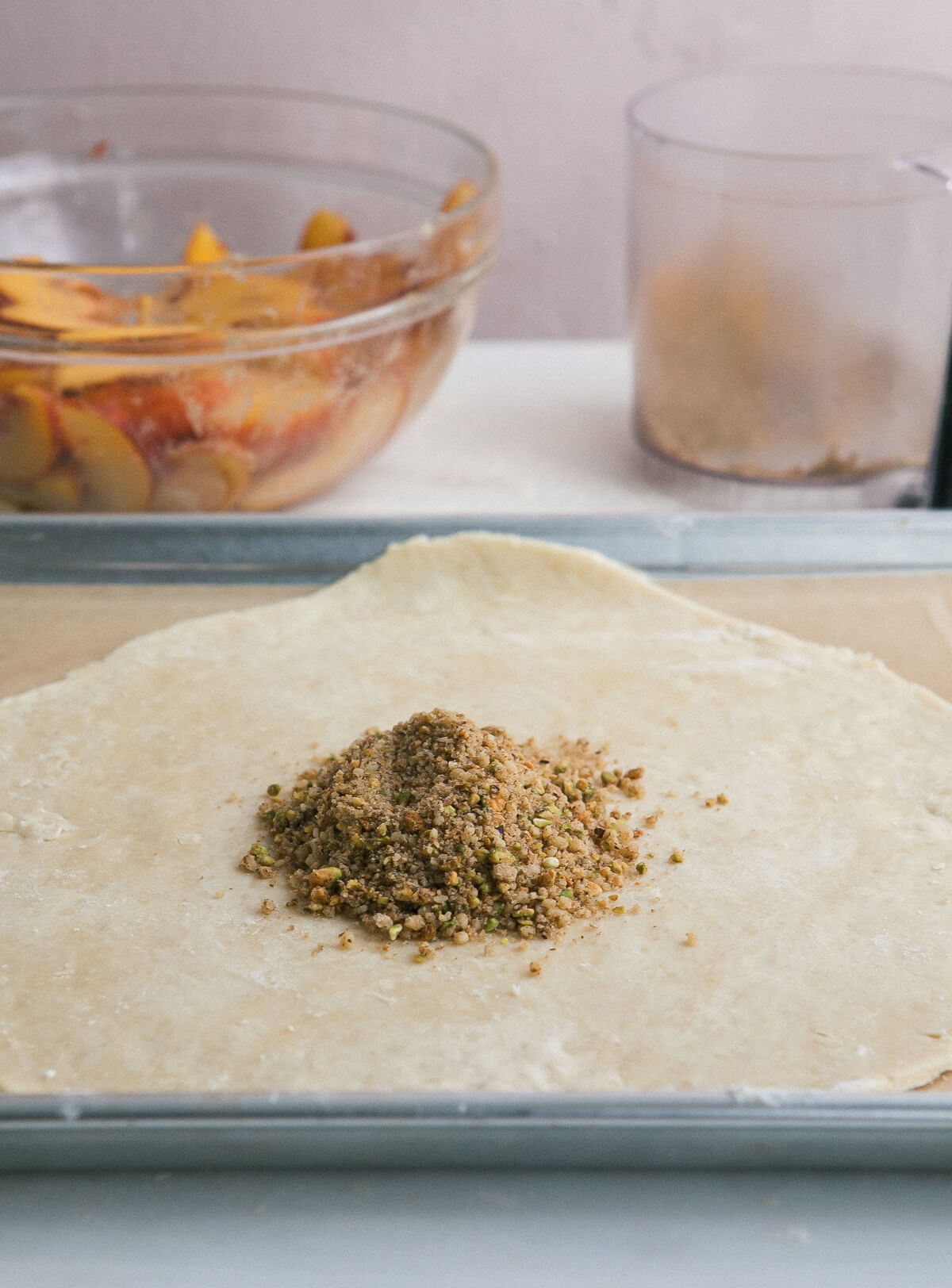 It is my favorite show on TV right now; it has be DYING every single episode. And every time an episode is done I'm like UGGGHHH I wish there was more!
Let's turn our attention to this late-summer galette because it is SO good. At the base of the galette, underneath the peaches is a baklava-type of mixture and it is B O M B. It's spiced and crunchy and flavorful. It gives the entire thing such a good flavor and texture.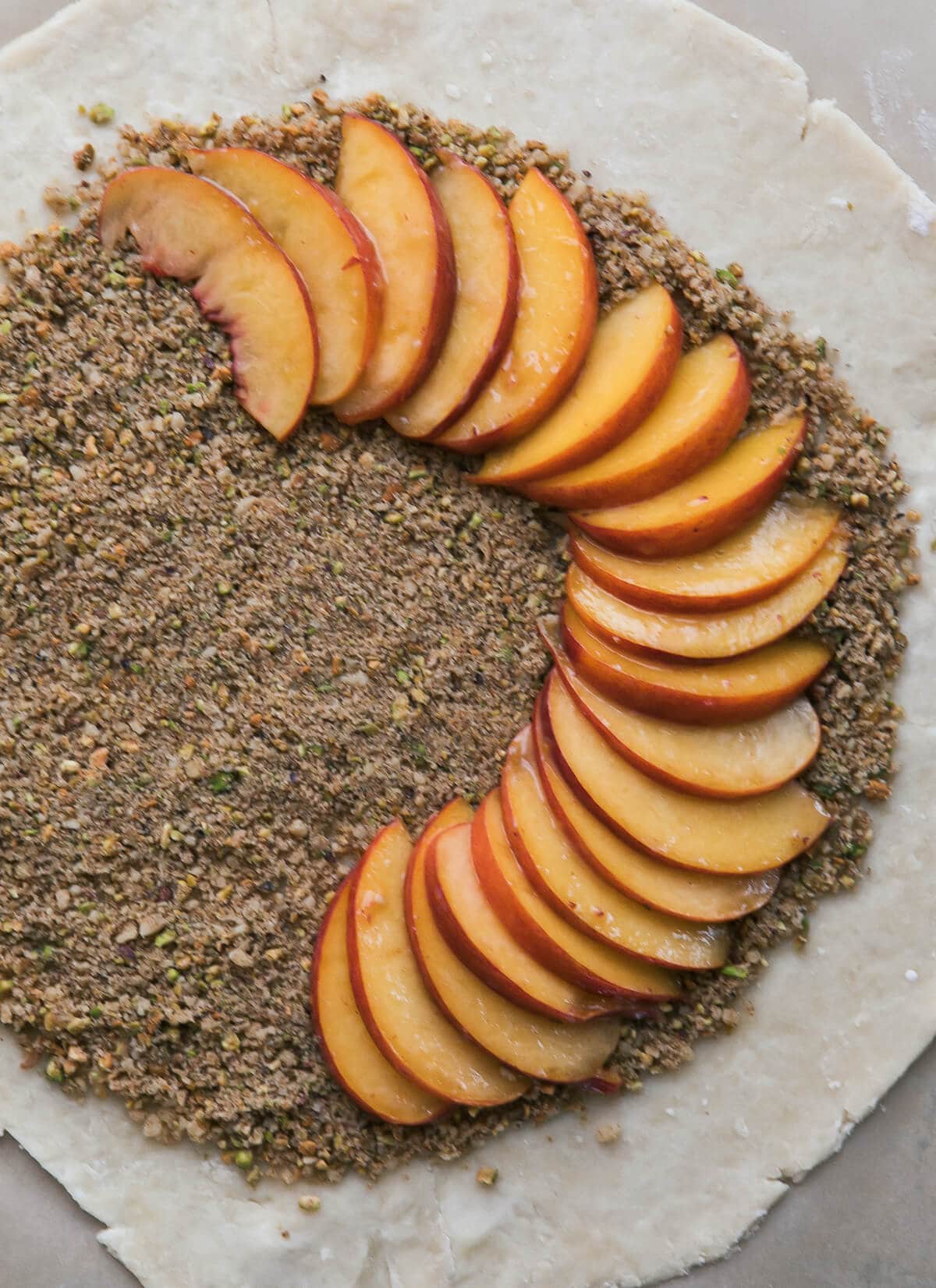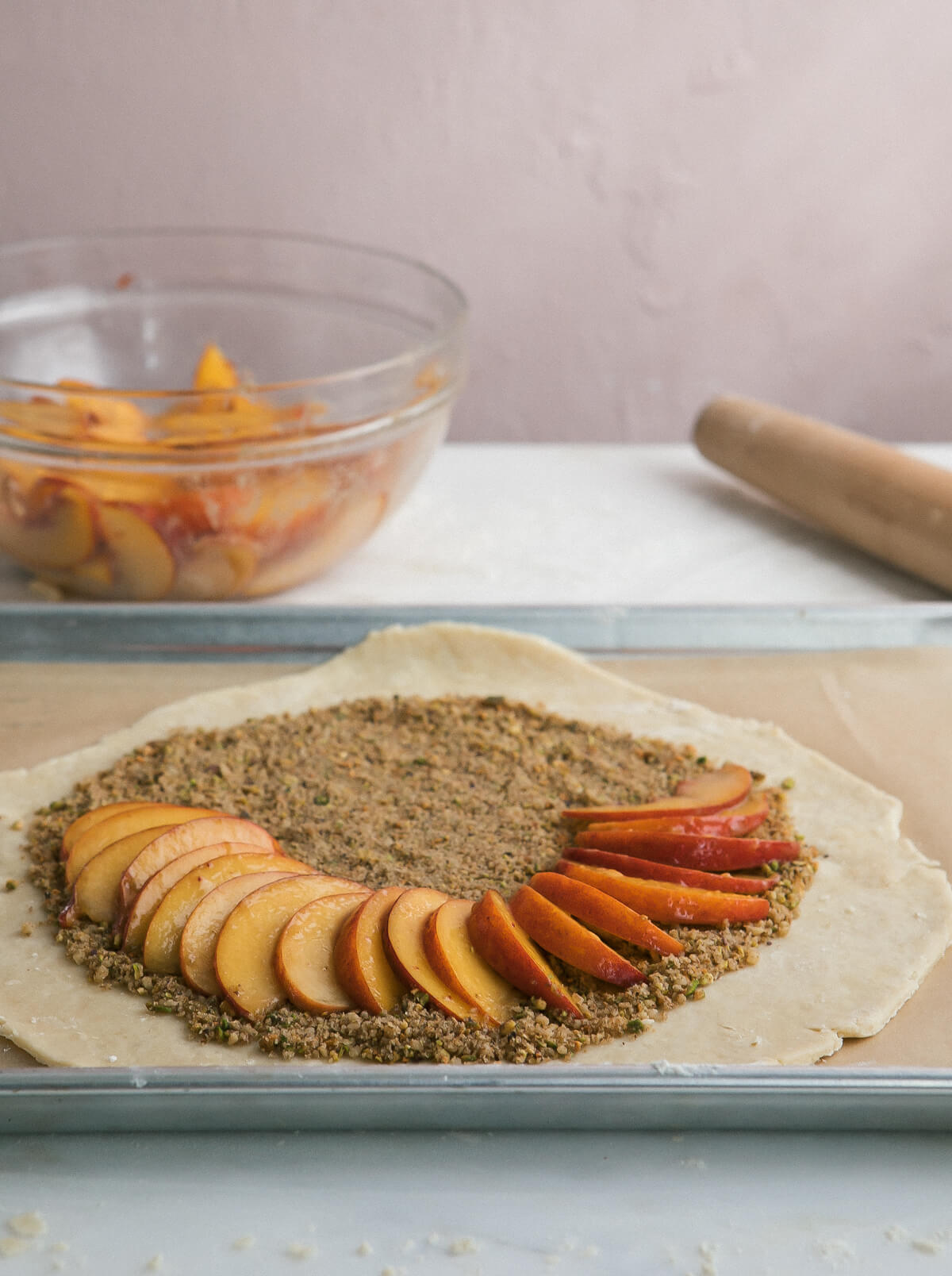 I'm loving the late-summer peaches that are out right now. They're so sweet and delicious and though I do hate the heat and I'm feeling fall clothes right now, this is me holding onto summer just a little bit longer.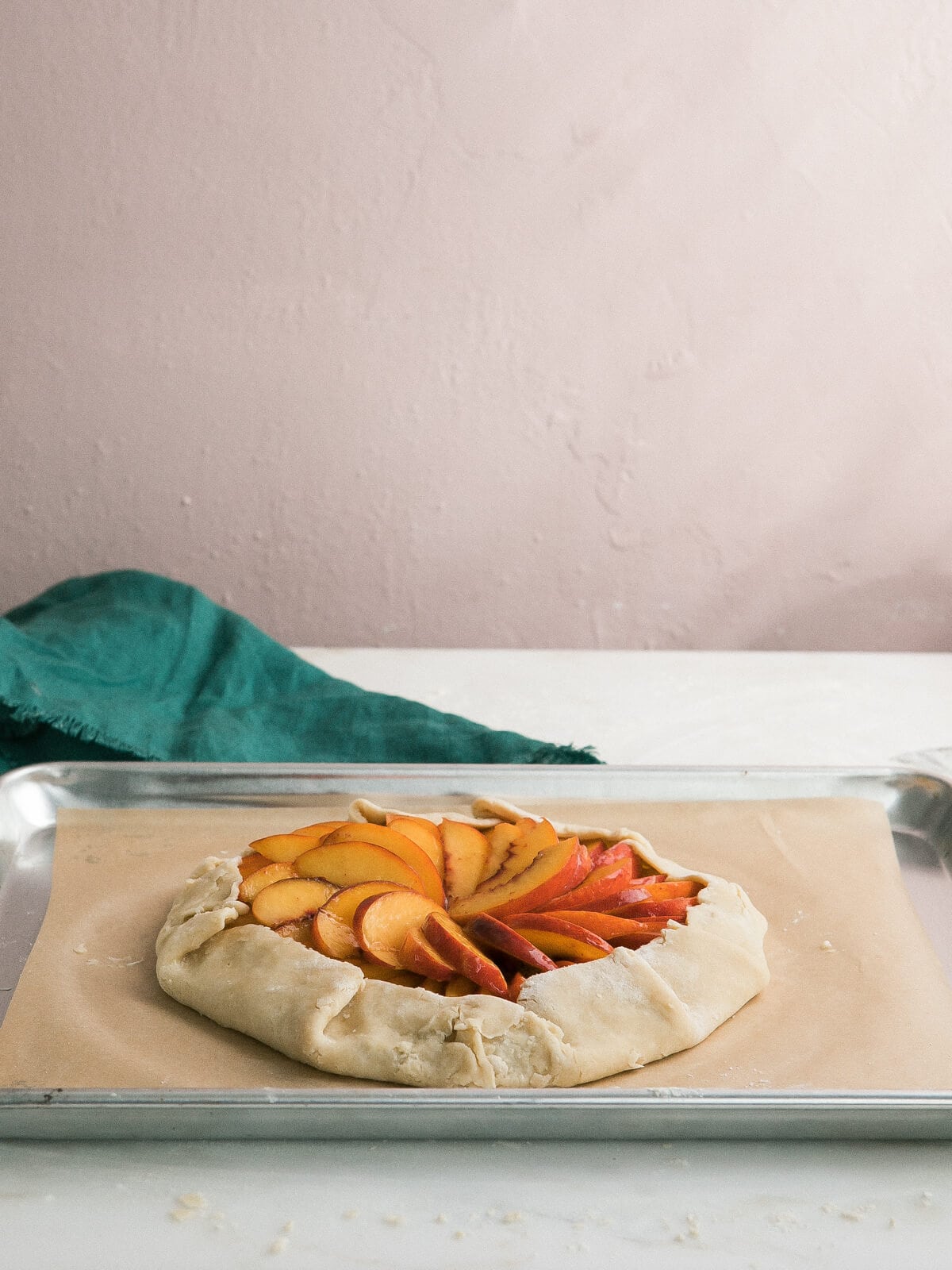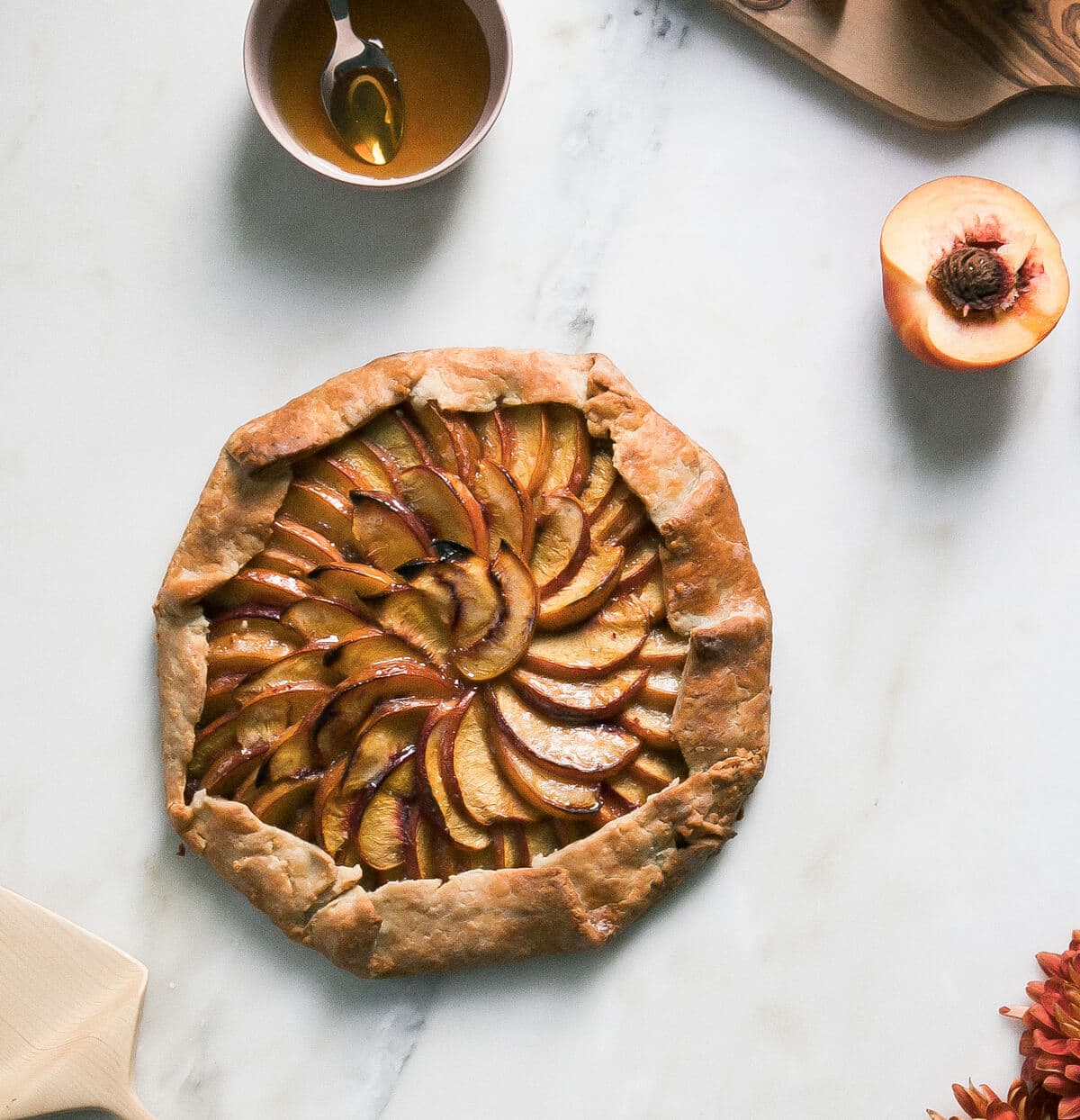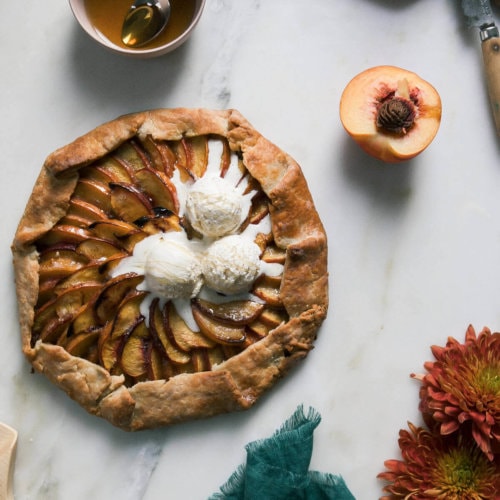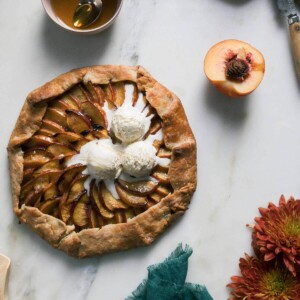 Late-Summer Peach Honey and Pistachio Galette
Ingredients
Filling/Base:
1/4

cup

walnuts

1/4

cup

shelled pistachios

2

tablespoons

brown sugar

1

teaspoon

ground cinnamon

1/4

teaspoon

salt
Galette:
3

yellow peaches

,

sliced

2

tablespoons

brown sugar

2

teaspoons

pure vanilla extract

1

tablespoon

all-purpose flour

1

single pie crust

,

homemade or store-bought

1

large egg

,

beaten (as egg wash - optional)

1

tablespoon

honey

,

for garnish

Ice cream

,

for serving
Directions
To Make the Filling/Base:
In a food processor, add the walnuts, pistachios, brown sugar, cinnamon and salt. Pulse until the nuts turn into a meal-like texture. Set aside.
Galette:
Preheat the oven to 350 degrees F. Line a baking sheet with parchment.

To a medium bowl, add the peaches, brown sugar, flour and a pinch of salt; toss until combined. Set aside.

Roll out the galette until it's about 14-inch circle and roll it around a rolling pin and unroll it on a baking sheet. Assembling it on the baking sheet makes it way easier—you don't want to have to transfer that thing all assembled. Add the nut mixture to the center of the pie dough and spread it around into an even 1/4-inch layer, leaving a 3-inch border.

Arrange the peaches in the center of the pie dough on top of the nut mixture. You can pile it on all rustic-like OR you can arrange the slices in a circular motion. Whatever you choose is cool!

Trim any janky edges of the pastry and fold the pastry over the fruit, pleating it as you go. Transfer to the freezer to chill for 10 minutes.

Brush the pastry part with egg wash (this is optional). Transfer to the oven to bake for 40 to 45 minutes, until the crust is golden brown. Drizzle with a little bit of honey and serve with ice cream.