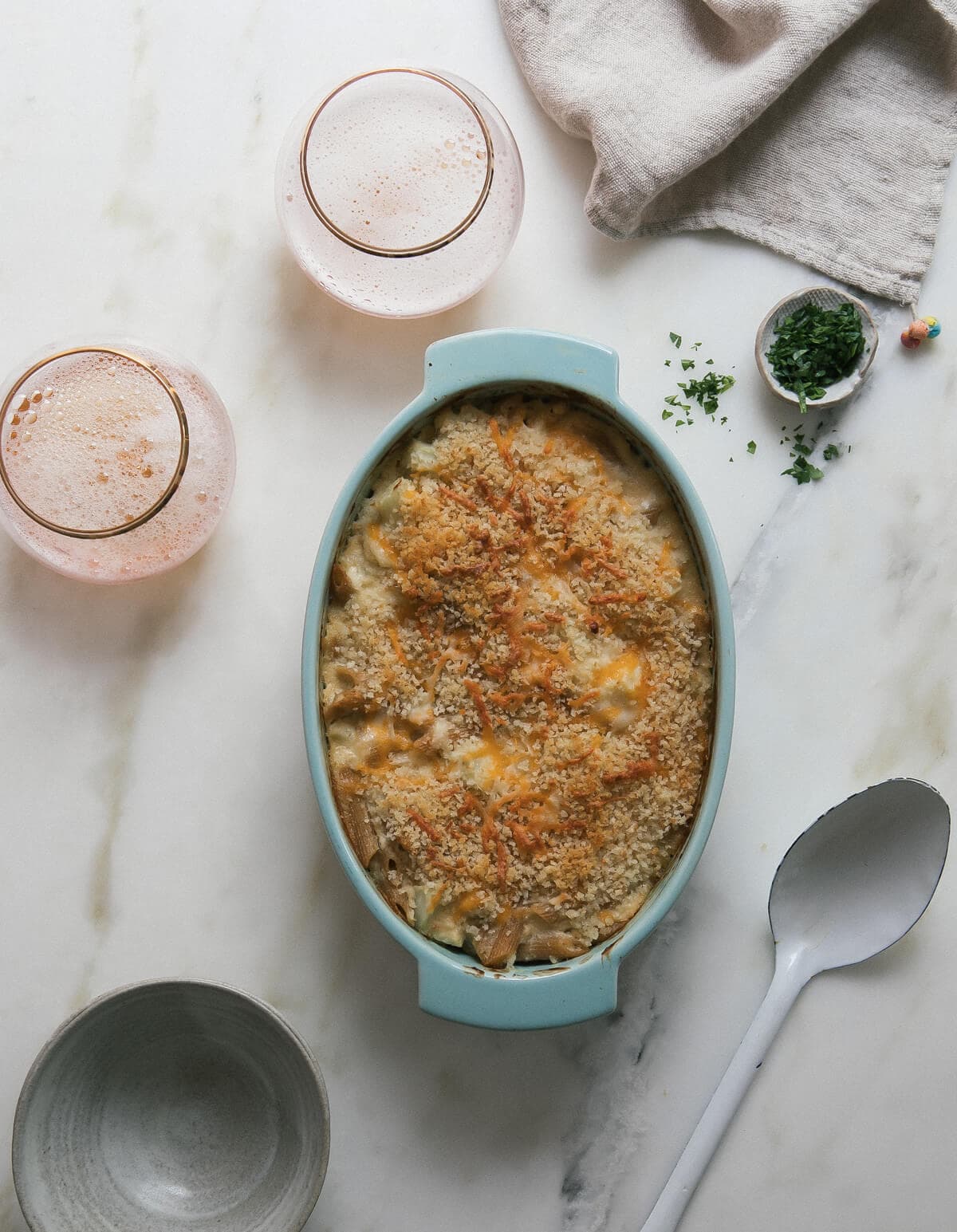 I'm currently watching "The Keepers" which is SO interesting but is all about murder…this means that I'm currently scared to go to the restroom by myself. I love true crime but at the same time I hate watching it. It's like eating lots of spicy food or something—so good but it hurts!
Anyway, most days I don't consider mac and cheese "healthy" per-se. But today is a lil' different. I wouldn't recommend making this when you're seriously trying to diet but I would say it's definitely healthy…ish.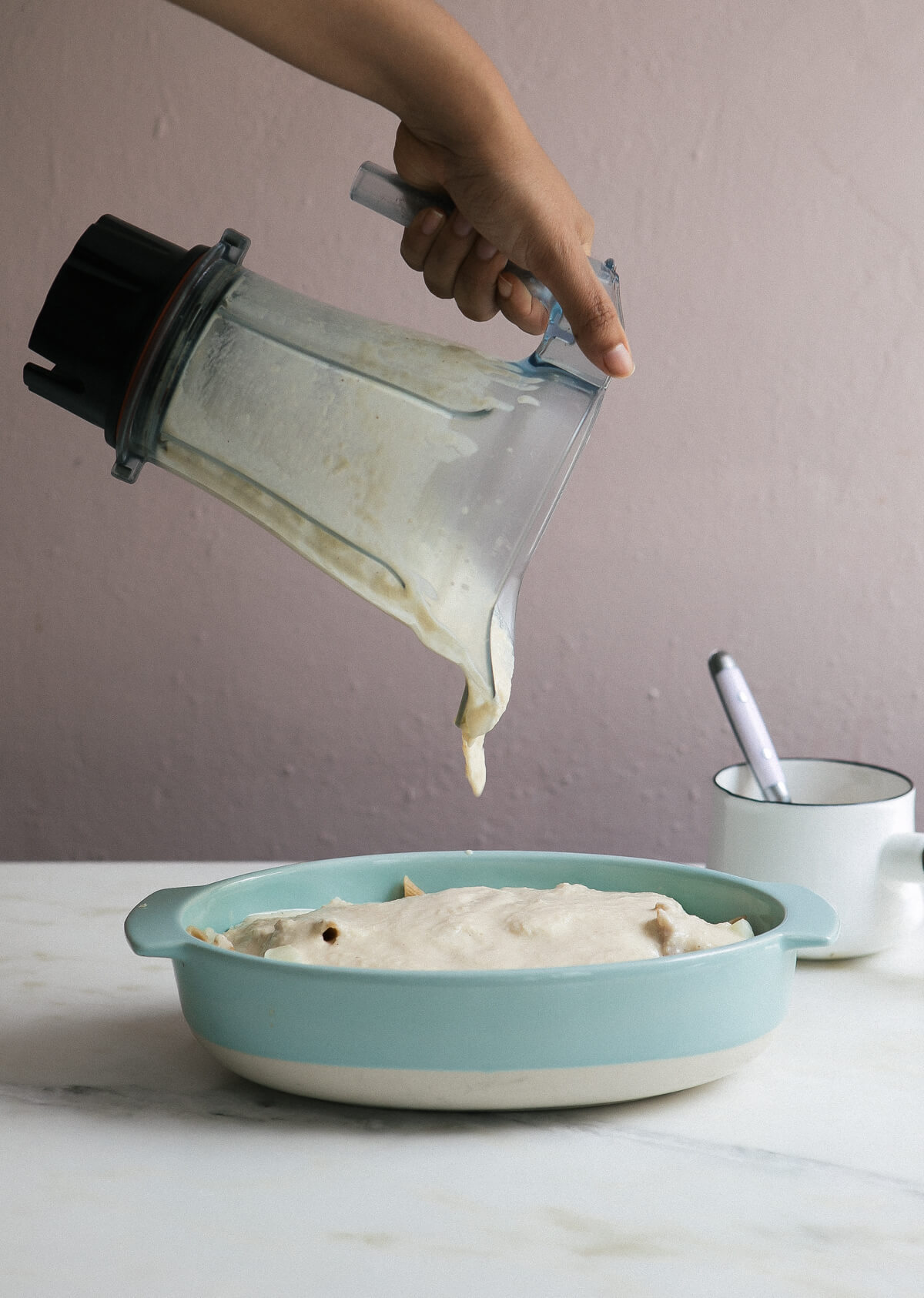 This recipe comes from my friend Izy's new book, The Savvy Cook. One of the most popular recipes that people love to make over and over on this blog is actually one of her recipes, from her first book, Top With Cinnamon. It is seriously one of my favorite chocolate cakes. It's so easy and delicious so my expectation for this mac and cheese was UP THERE!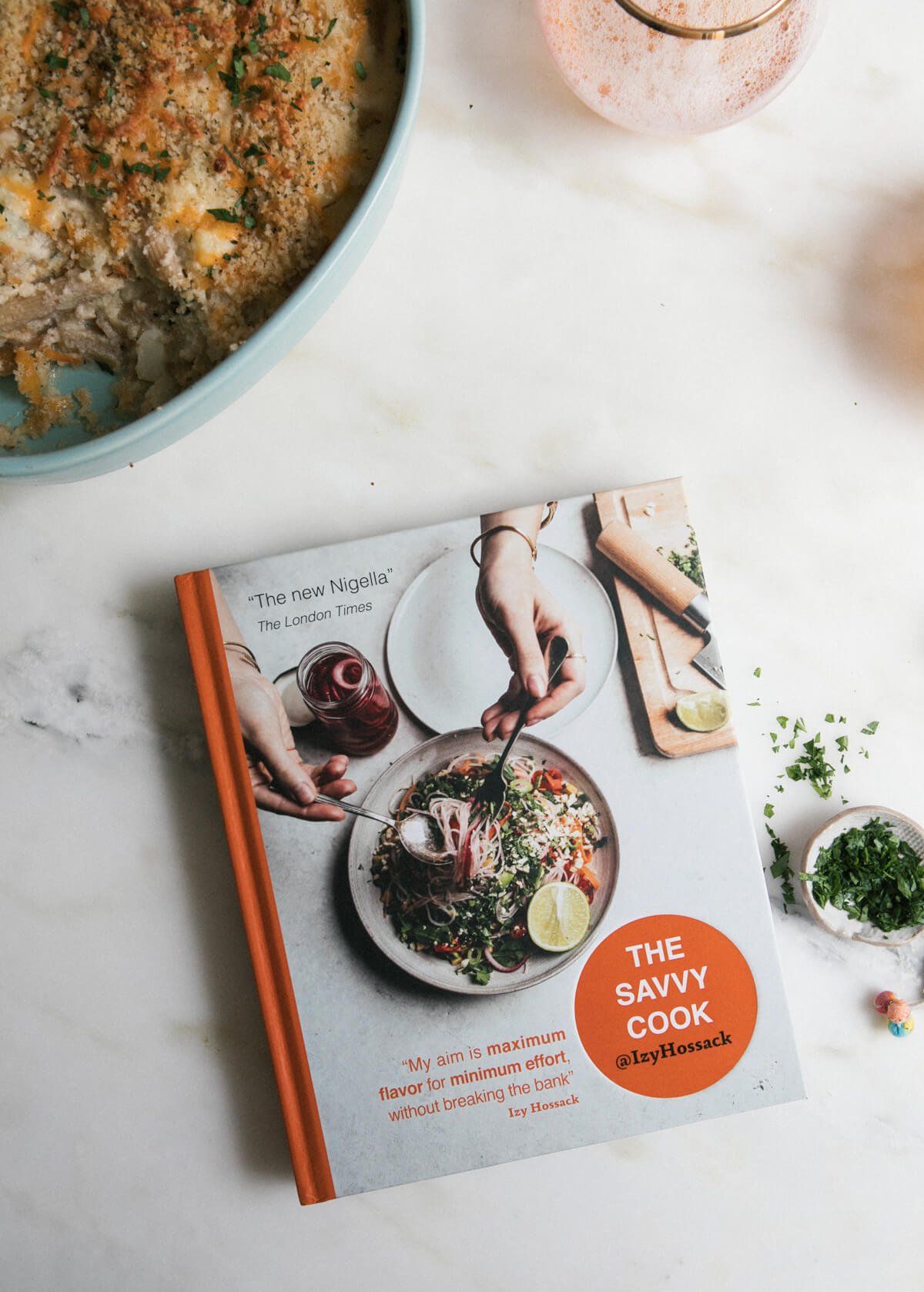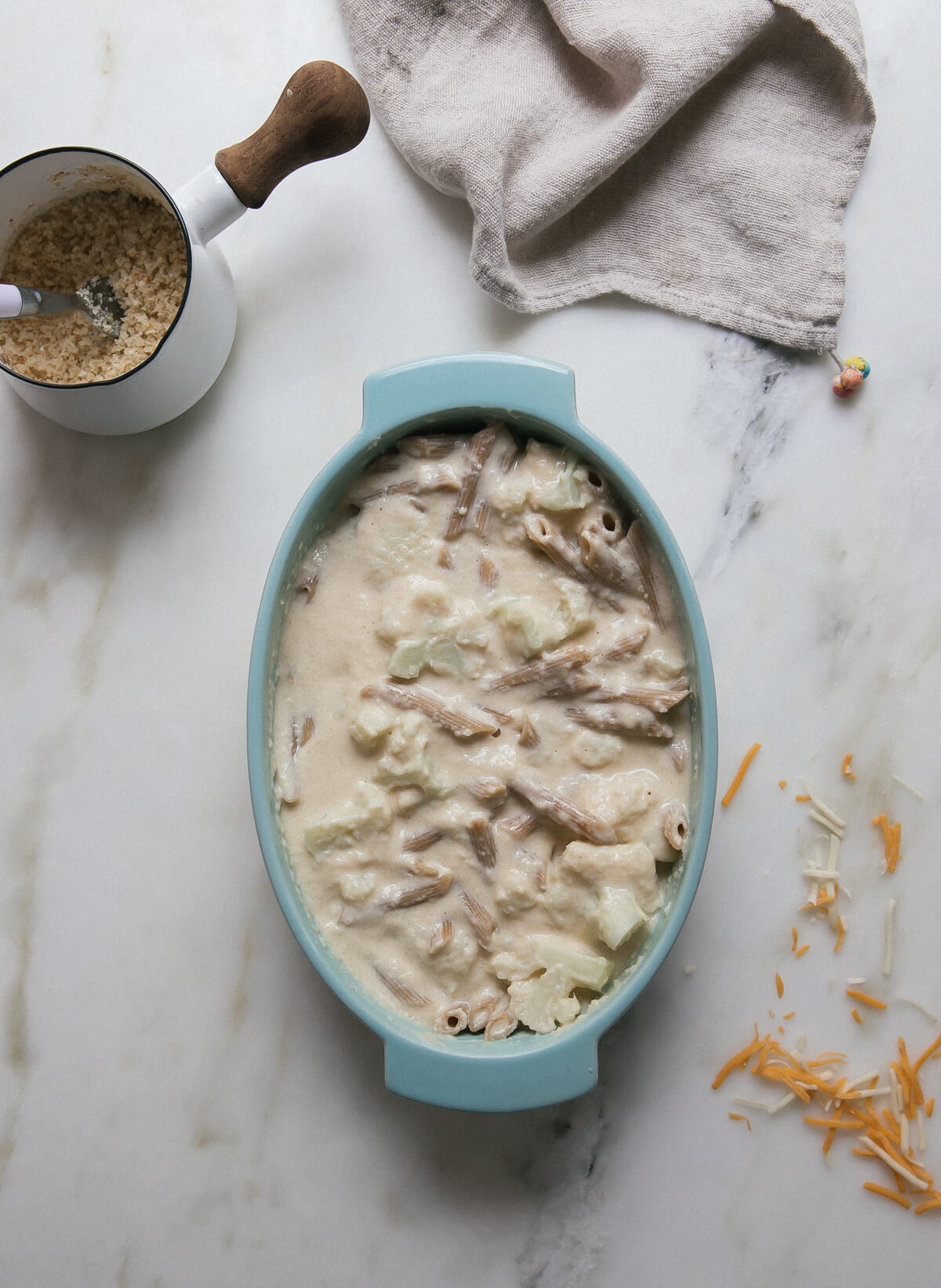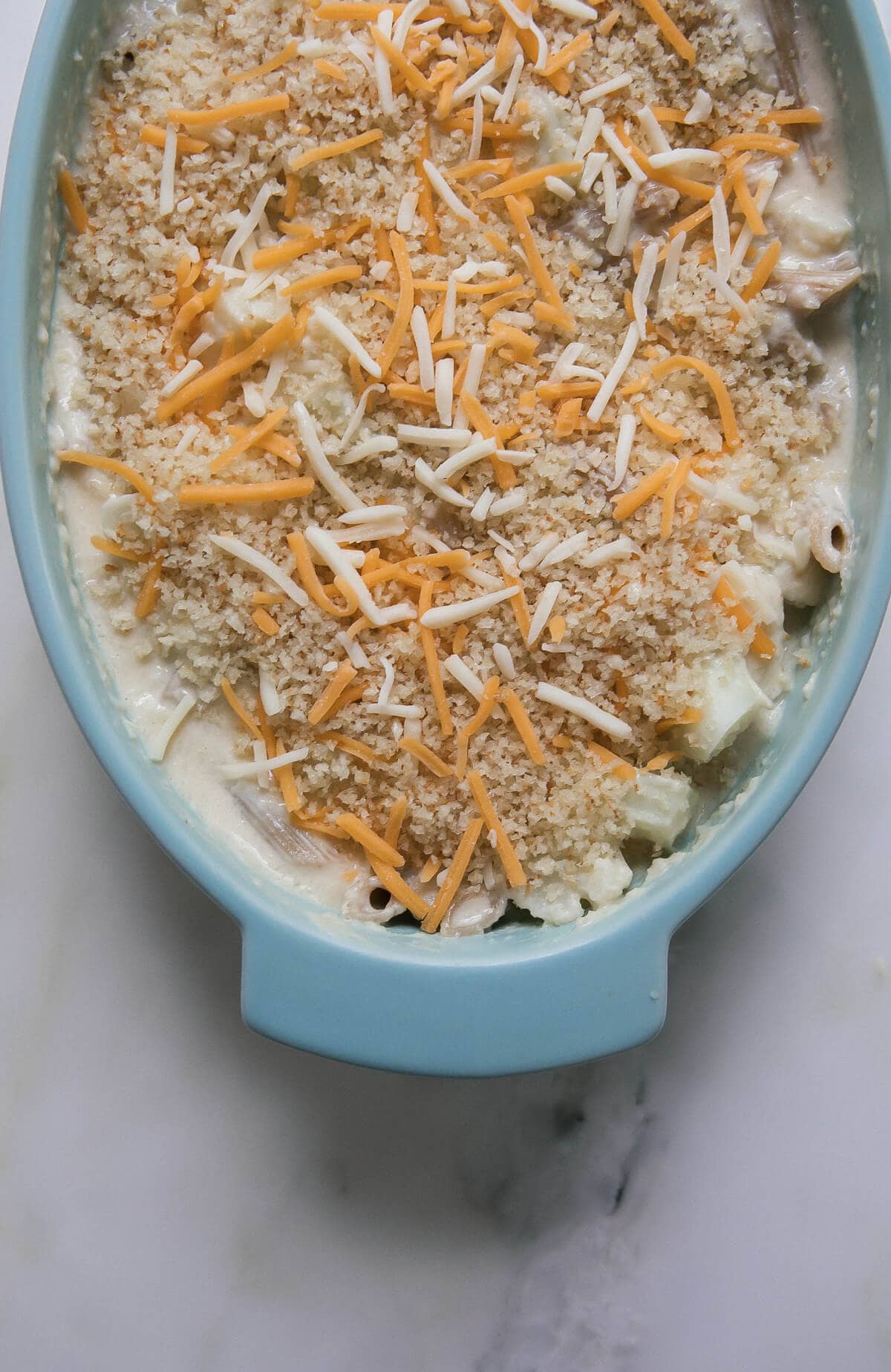 And I have to say, I looooove the miso in this dish. I actually would go as so far as to say I wanted more of it (so below I added a range that will help). It adds a nice umami, savoriness to the macaroni and cheese.
The pasta calls for whole wheat and the macaroni and cheese has a whole head of cauliflower. It's first steamed and then divided. Some of it goes in the sauce, along with cheese and miso. And then some of it is baked with the whole wheat pasta.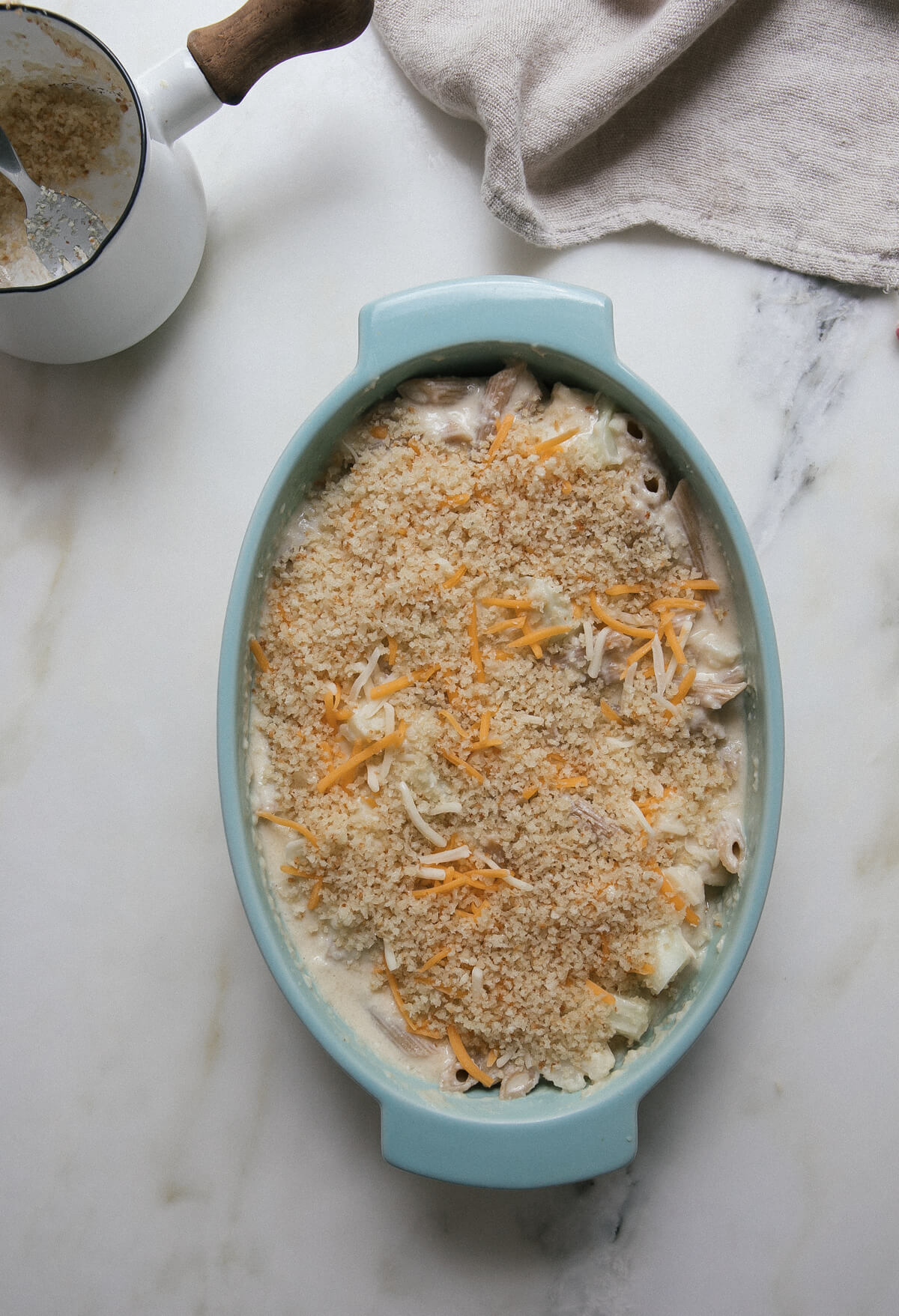 I'm going to be honest and say I straight up dislike whole wheat pasta but I know I'm in the minority. I say use what you like: wheat or regular. The end result is something that is very savory and delicious and creamy and it definitely feels pretty lightened up.
Izy's book is really smart and interesting. It's loaded with tons of base recipes with ways to customize them and make them yours. There are a ton of tips and tricks that are super helpful and cool. And it's all vegetarian! Since Izy is in school for nutrition, a lot of the recipes are super healthy yet they don't seem that way at first glance.
Here's a link to Izy's book and blog.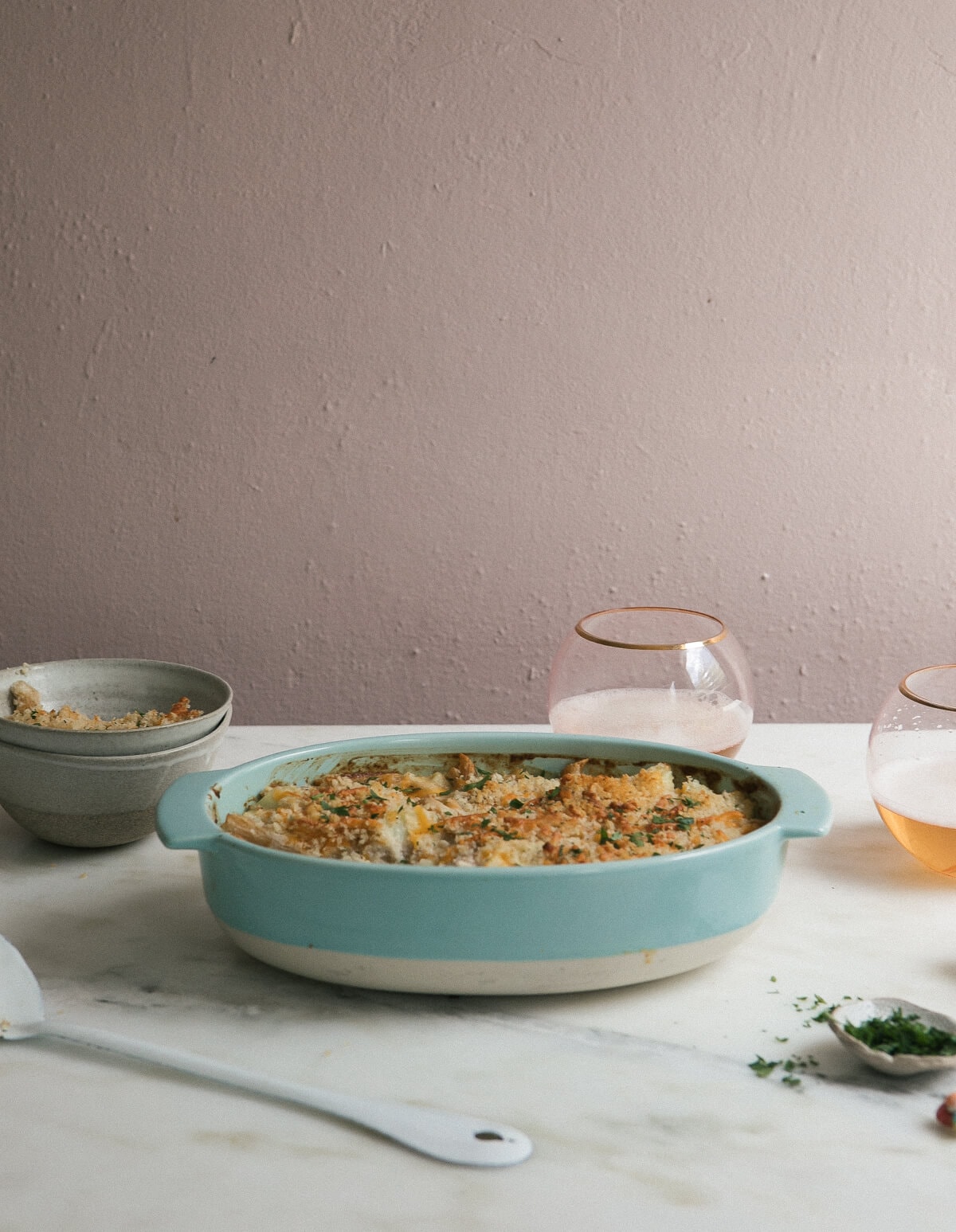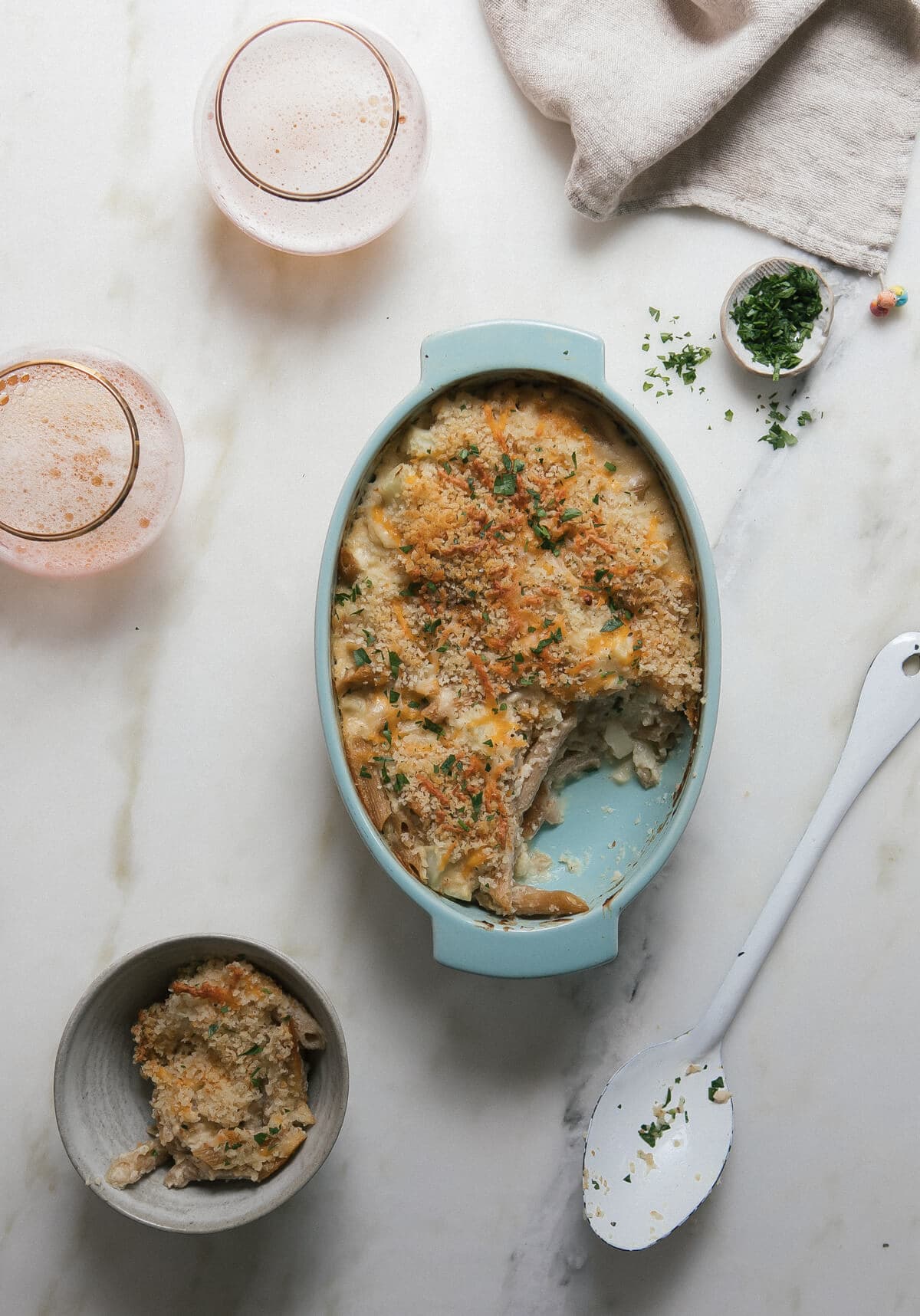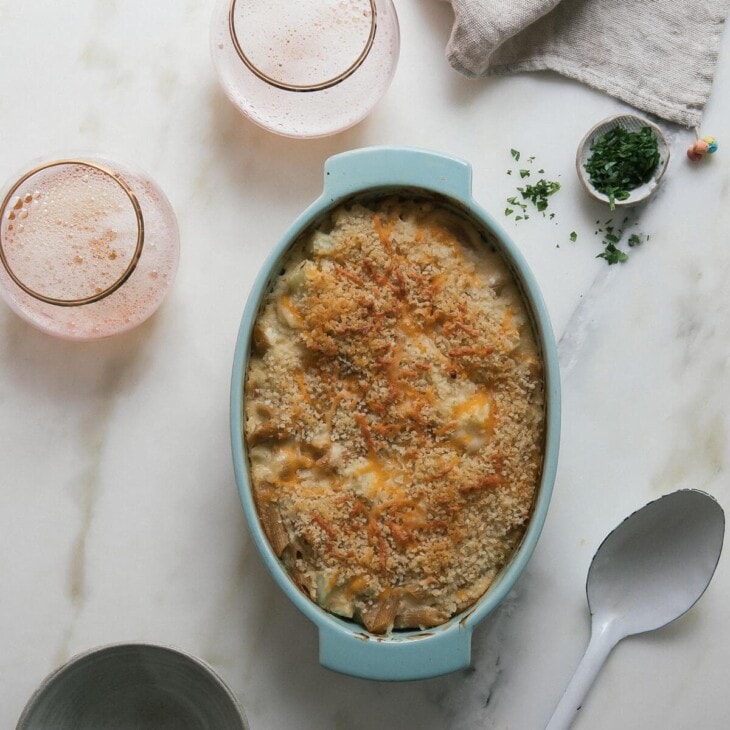 Print Recipe
Miso Cauliflower Macaroni and Cheese
Ingredients
Macaroni and Cheese:
1

medium head of cauliflower

(about 12 oz/350g when leaves are removed), outer leaves removed and heat cut into medium florets

5 1/2

oz/150g dry whole-wheat penne pasta or regular penne

1

tablespoon

olive oil

3

tablespoons

all-purpose flour

1 1/2

cups

milk or nondairy milk

1/4

teaspoon

smoked paprika

1

garlic clove, minced

1

cup/4 1/2 oz/120g shredded sharp cheddar or a blend

1 to 2

tablespoons

miso, any kind

Salt
Topping:
1/2

tablespoon

unsalted butter

1/4

cup

Italian or panko breadcrumbs
Instructions
To Make the Macaroni and Cheese:
Bring a large saucepan of salted water to a boil. Add the cauliflower and simmer for 5 minutes. Scoop the cauliflower out and set aside.

If using dry pasta, add the pasta to the same pan and bring to a boil, then reduce the heat and simmer for 4 minutes less than the time specified in the package directions. Drain and return to the pan.

Mix half the cooked cauliflower into the cooked pasta, then pour this into a medium casserole dish and set aside.

Preheat the oven to 350 degrees F.

Return the pan to the stove with the oil over medium heat. Add the flour and cook, stirring, for about 1 minute. Add the milk, drizzling it in a bit at a time and stirring well between additions. Add the smoked paprika, garlic, and most of the cheese, reserving a heaping tablespoon for sprinkling.

If using a handheld blender, put the reserved, cooked cauliflower and miso (add more if you like) into a beaker with a tablespoons of the hot milk mixture and blend until smooth. Return to the pan, stir until smooth, then pour over the pasta and cauliflower in the casserole dish.

If using a countertop blender or food processor, pour the hot milk mixture into the blender with the reserved, cooked cauliflower and miso and blend carefully until smooth. Pour over the pasta and cauliflower in the dish. Mix it all together and give it a taste. I added a few more pinches of salt.
To Make the Topping:
In a small saucepan, set over medium heat, add the butter and when melted add the breadcrumbs and cook until toasted, about 2 to 3 minutes.

Sprinkle the breadcrumbs, along with the reserved cheese atop the macaroni and cheese. Transfer to the oven and bake for 30 to 40 minutes, until the cheese on top has melted and browned.