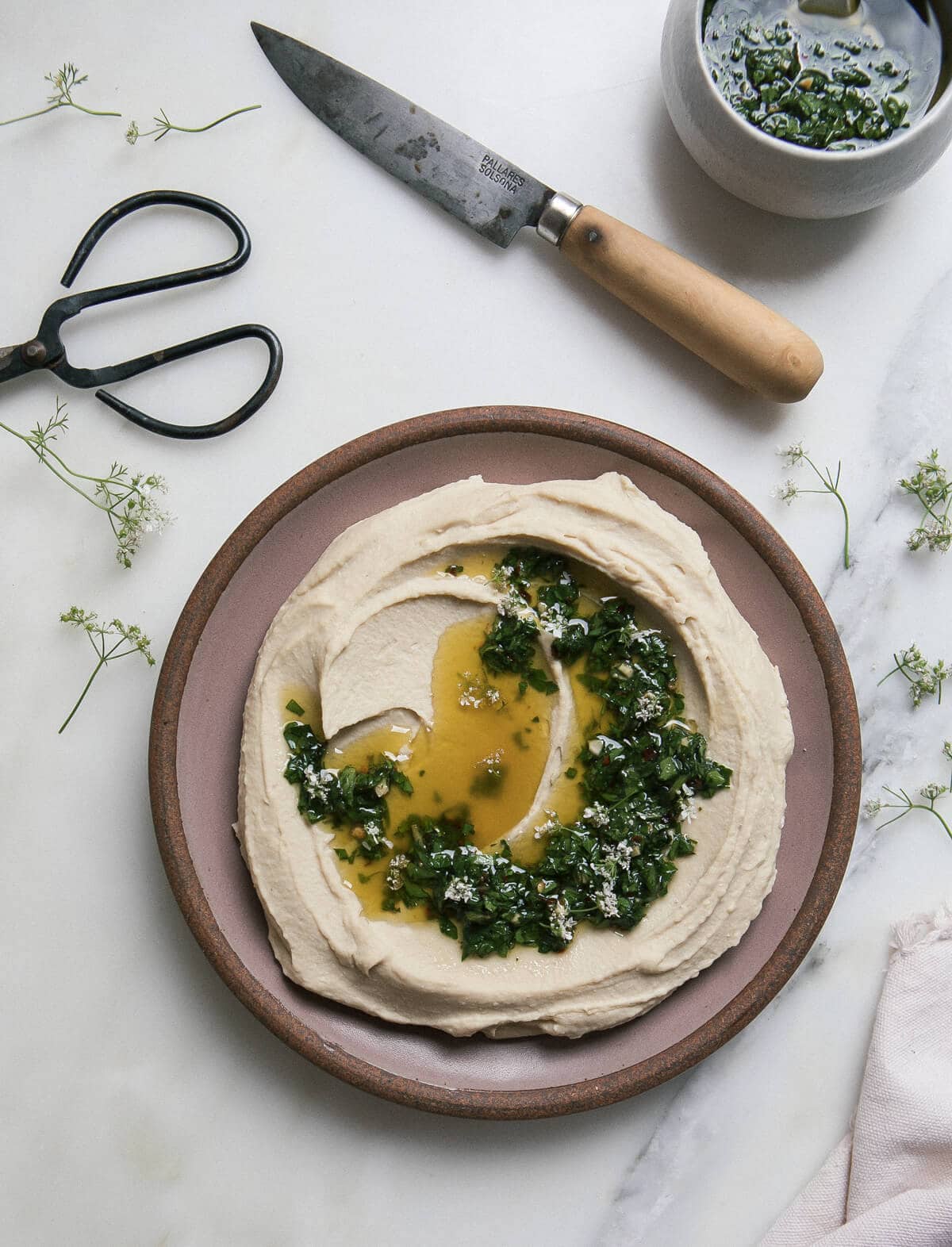 This weekend! There was a good dose of work sprinkled throughout the weekend but there was also time to try a new restaurant (Maestro) in Pasadena (very good) and go and see Wonder Woman (double-thumb ups).
I love going to the movies and I try and go as much as I possible but the past few months there has literally been zero that I even remotely wanted to see. So I've been keeping busy with Netflix and I have to say: I highly recommend The Keepers (VERY CREEPY!) and the Thanksgiving episode of Master of None. If you don't watch the entire season, it's totally fine, just watch that episode. I made me teary and warm inside. I loved it so much.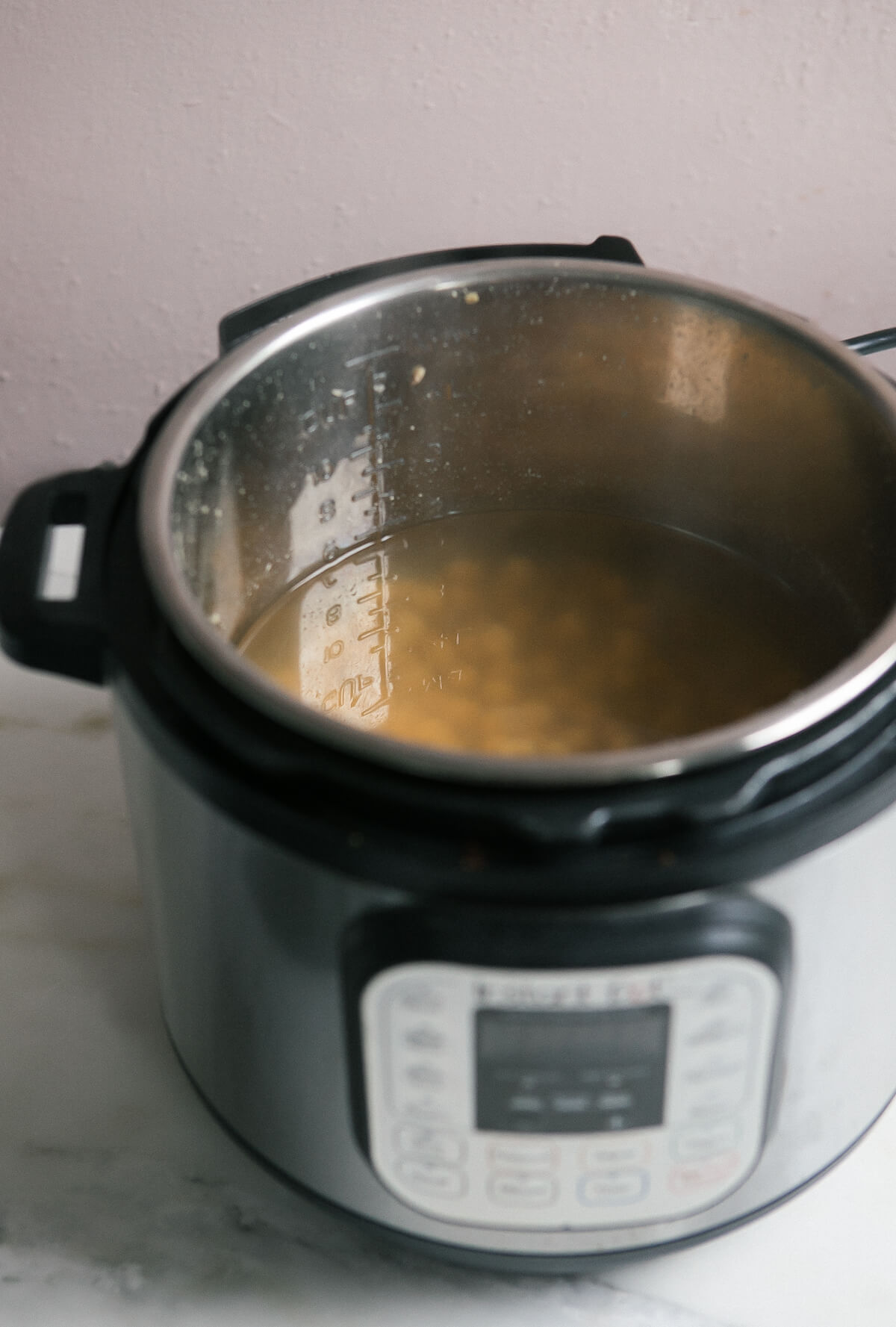 Another thing I've been researching and thinking about: the Instant Pot. I'm not gonna lie, I've been very skeptical. I honestly don't make a ton of beans and I don't braise a ton of meat so for a long time I was like, who cares!?!? but then I wanted to make hummus and Billy offered to bring over his Instant Pot for hummus-making, so I said, "let's doooo it."
These beans cooked in like 30 minutes—it was insane! While they cooked in the Instant Pot, we did other things like talk about how crazy Ramona is and how Sonja ate a whole block a cheese and Luann's wedding and we also talked about chocolate chip cookies. But we still saved so much time using that thing. I can't recommend it enough…except I haven't bought one for myself.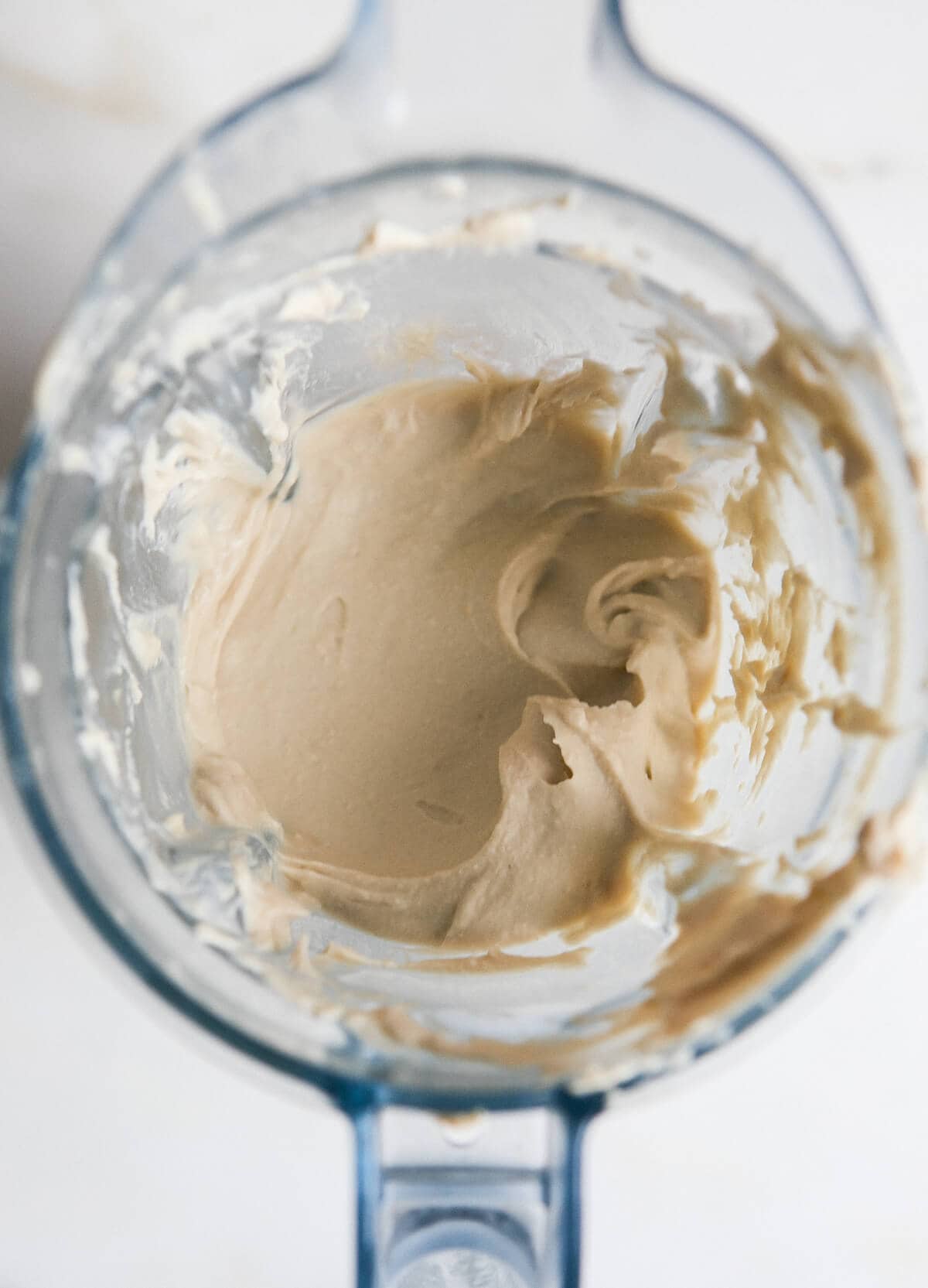 The main reason is that I simply don't have room for anything else in my kitchen.
I'm thinking of having a yard sale in a few months where I sell things like a barely-used crock pot and tons of linens that I just won't use anymore and random bowls and dishes. I did give a bunch of stuff to the Goodwill a few months ago but it barely made a dent in all the stuff that is piled up over the years.
Phew!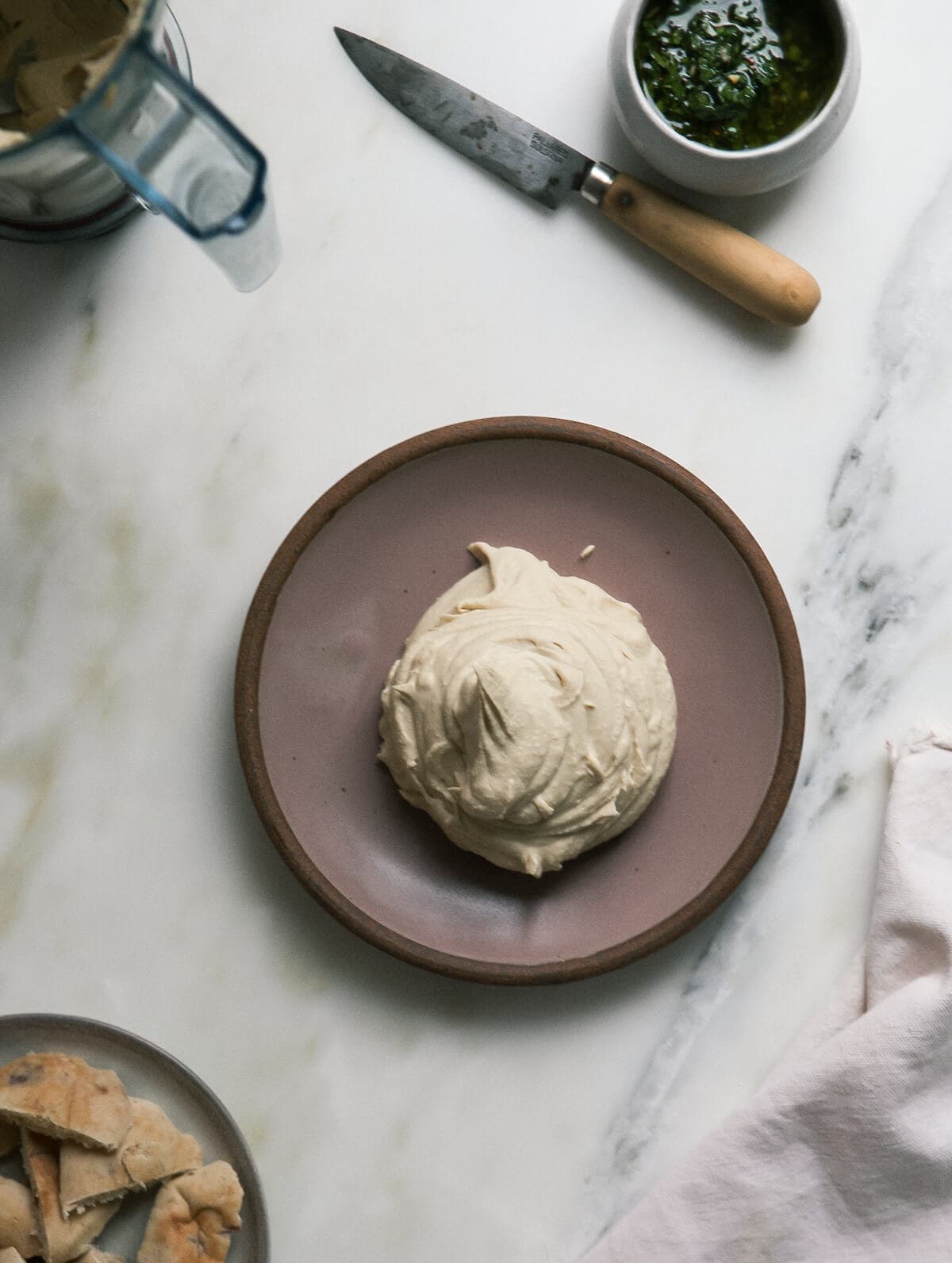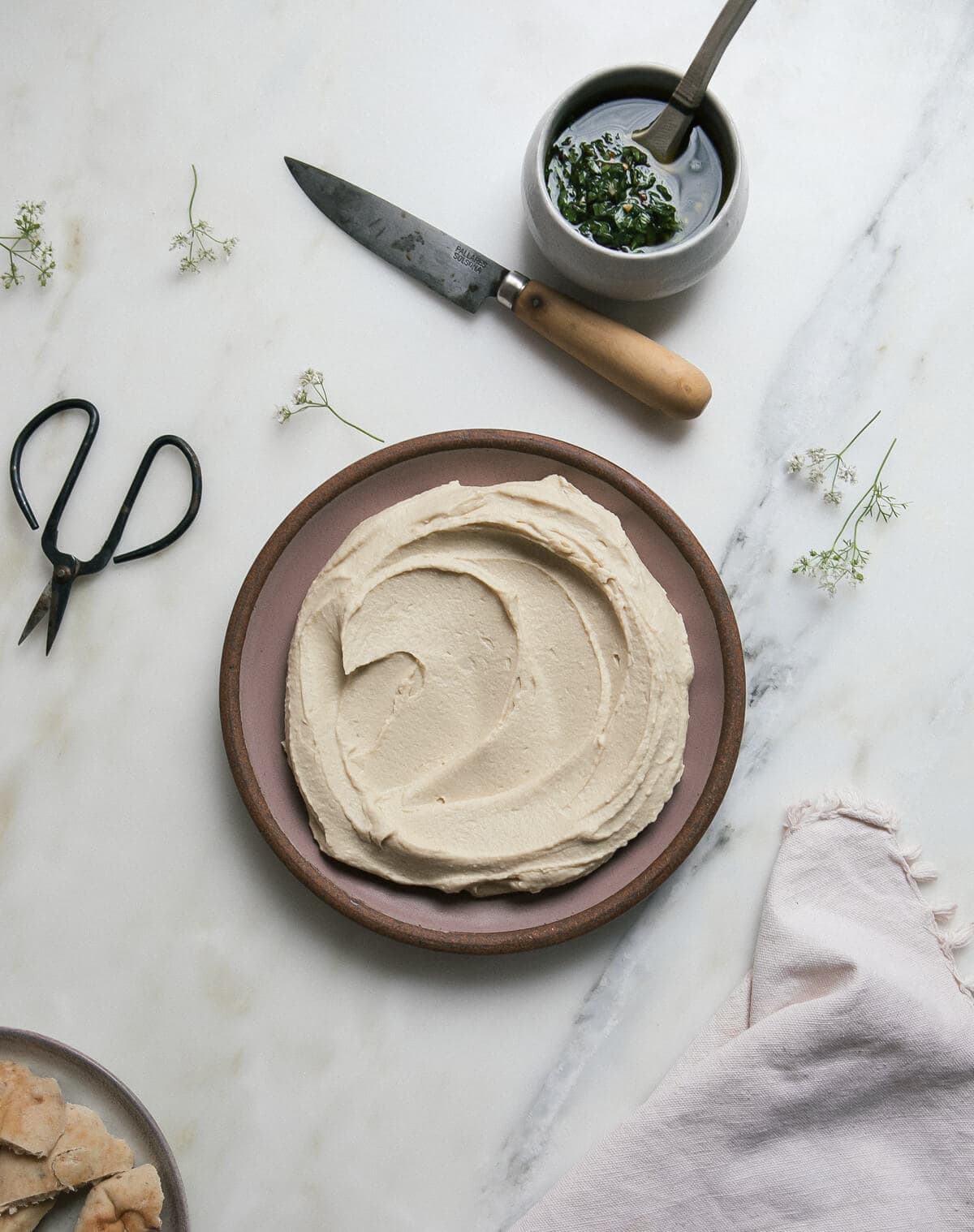 Another thing I've been eating with everything is chimichurri. It's so easy to throw together and I love it on all meats and on hummus it is a very good move. One thing I don't put in my chimichurri is red wine vinegar. I know, I know. But I actually just like the freshness from the lemon juice. It's so good! It doesn't need that other form of acid. I loove a lot of red chili flake but if you have it, use a fresno chile pepper, you won't regret it.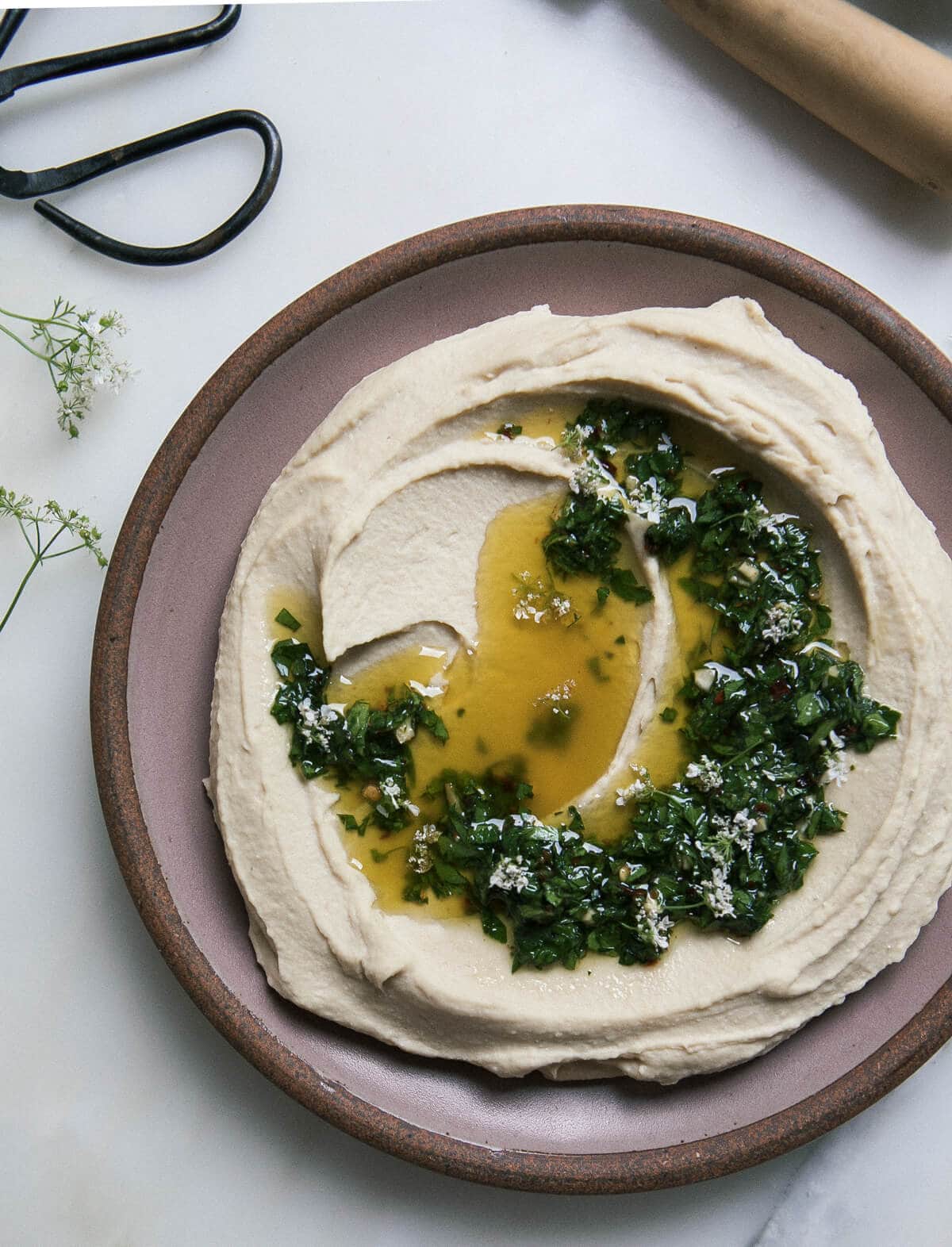 I used coriander flowers from a neighbor. I did a drive-by clipping and no one knew anything about anything. I was going to knock on the door but it was kinda by the street and it was early in the morning. The best part about Amelia is she sees all sorts of sketchy behavior like that and she says nothing! She's so good at keeping secrets.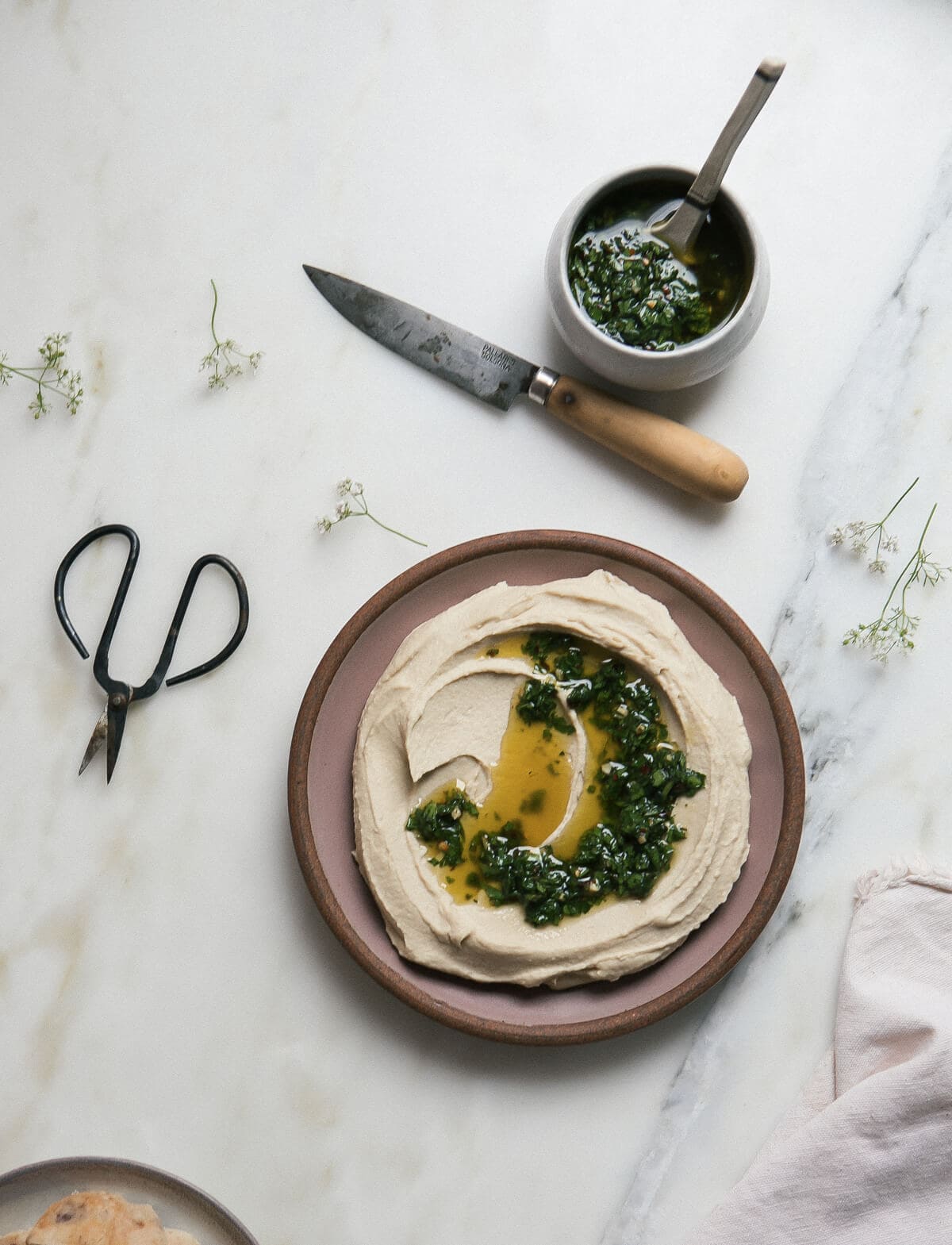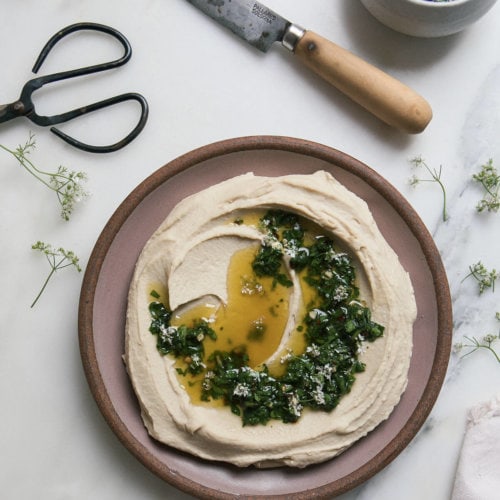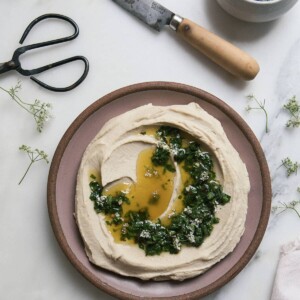 Instant Pot Hummus with Chimichurri
Ingredients
Beans:
1

cup

dried garbanzo beans

,

rinsed

6

cups

water
Hummus:
2

cups

garbanzo beans

,

still warm from the instant pot

4 to 6

tablespoons

water

3

tablespoons

tahini

2 to 3

garlic cloves

,

peeled

Juice from 1/2 lemon

Salt
Chimichurri:
1/2

cup

minced fresh Italian parsley

1/2

cup

olive oil

1/2

teaspoon

crushed red pepper OR 1 fresno chile pepper

,

diced

Juice from 1/2 lemon

1

garlic clove

,

minced (if you love garlic, add 2 cloves, this is your world!)

Salt
Directions
To Make the Beans:
To an instant pot, add the beans and water. Close the lid and set the Instant Pot to manual for 35 minutes.

When it's done, let the Instant Pot release the pressure. This took me about 10 minutes.
To Make the Hummus:
Drain the beans. For extra smooth hummus, I like to peel the garbanzo beans and discard the skins. This took me and my friend Billy about 10 minutes. Grab a friend or put on a tv show and do it front of the tv. This step is entirely optional but it does result in a silky smooth hummus. You should end up with about 2 cups of beans.

Add the beans, water, tahini, garlic cloves, lemon juice and a few pinches of salt to the blender. Pulse until very smooth, scraping it down as needed. You can also add a bit more water if you need to. Give it a taste and adjust the salt as needed. I added about an extra 1/2 teaspoon of salt.
To Make the Chimichurri:
In a bowl, combine the Italian parsley, olive oil, chile, lemon juice and minced garlic. Give it a stir and add a few pinches of salt. Give it a taste and adjust the salt to your liking.
To Assemble:
Add the hummus to a bowl or plate. Make a couple swoops in the top. Spoon the chimichurri atop and add a few coriander flowers if you have 'em around.
Notes
If you like, you can use canned beans!
Nutrition Facts
Instant Pot Hummus with Chimichurri
Amount Per Serving (4 g)
Calories 0
* Percent Daily Values are based on a 2000 calorie diet.