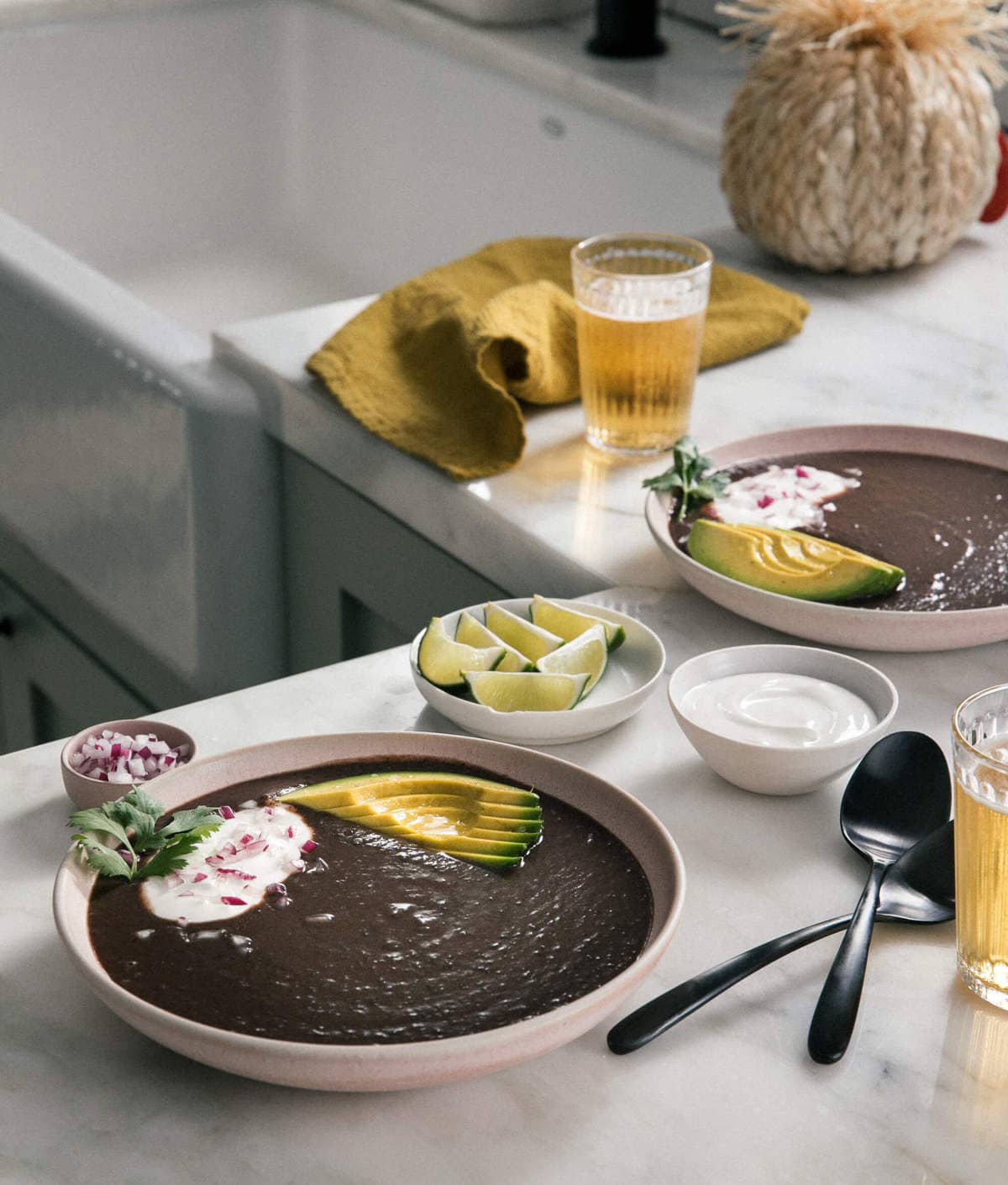 This recipe for Instant Pot Cuban Black Bean soup is fire for so many reasons! But before we dive into the recipe let's talk about why I love this soup so very much.
Cuban black beans might be my favorite food to get in all of Florida. They truly are the food of South Florida. While my family isn't Cuban, we spent a lot of family celebrations at Cuban restaurants. They were our go-to. And the black bean soup was always a favorite (along my other favorites like ropa vieja and picadillo (recipe coming soon!)).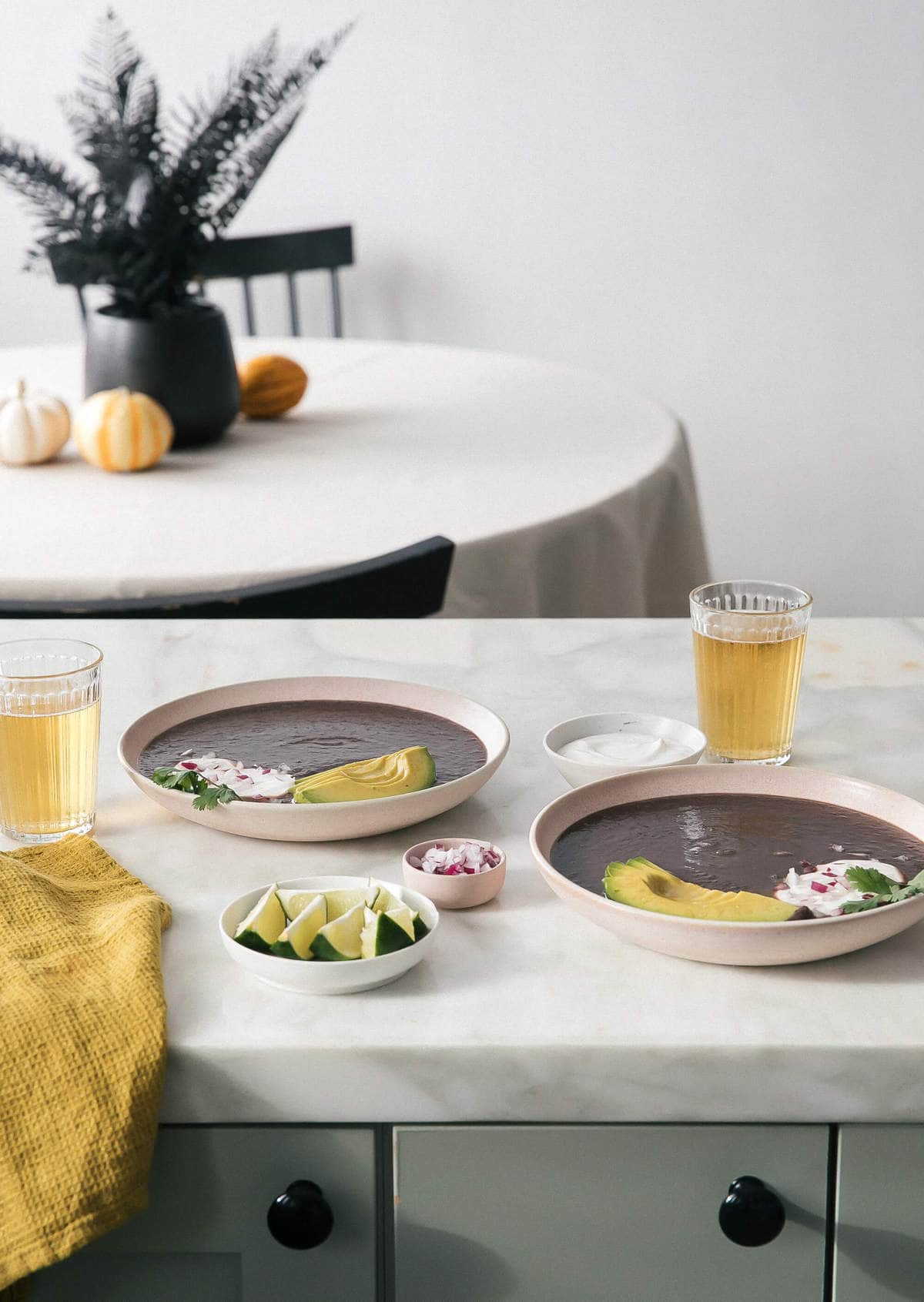 The most critical part of Cuban black bean soup?
The sofrito. In this instance it's a combo of red onions, green bell pepper, garlic and some spices that give the beans some good flavor. Beans by themselves are notoriously bland so you definitely have to gussy them up with lots of spices and a healthy amount of salt.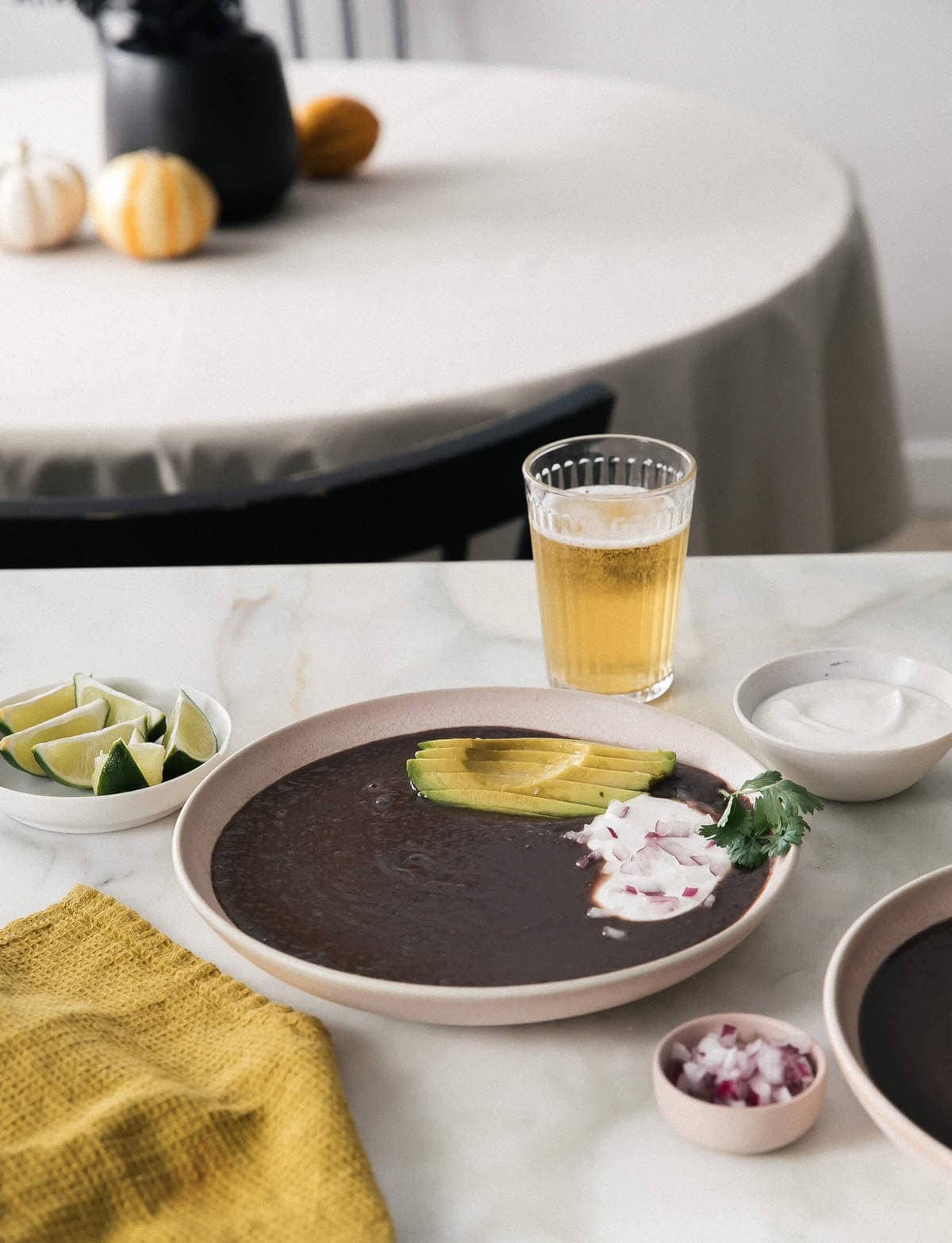 Continue Reading