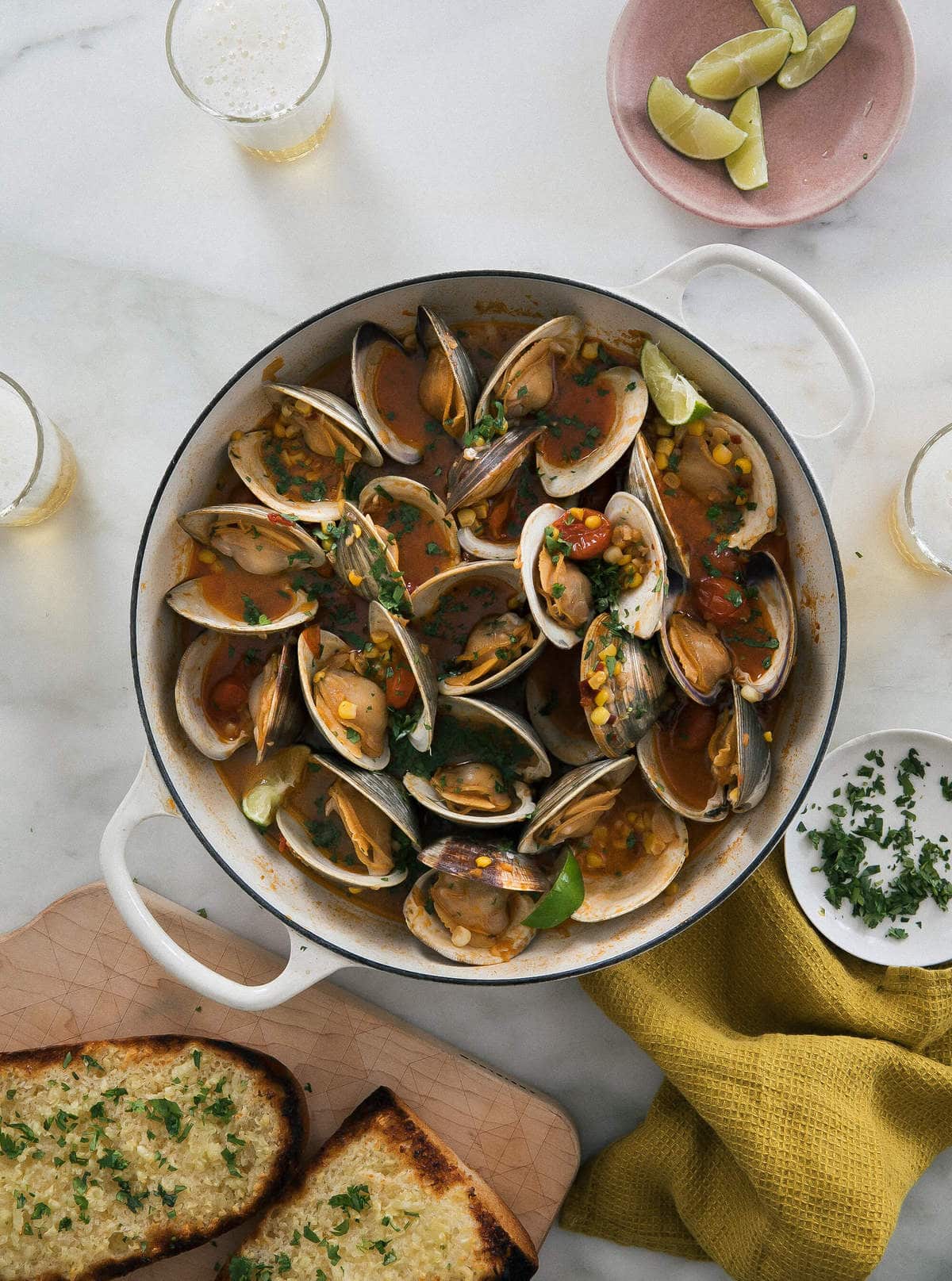 For years I've always complained about summer. It's usually just not my vibe. I like cozy things: food, sweaters, fall leaves, etc. All of that. But this year—maybe it's because I have central air-conditioning now—is different. It's fun! Summer foods and flavors have all of a sudden become my absolute favorite. I'm eating all of the corn, tomatoes and seafood. I also have that dang grill that I love and that has really made summer cooking my absolute favorite. This Chipolte Lime Braised Clams is a true celebration of summer! Let's get started!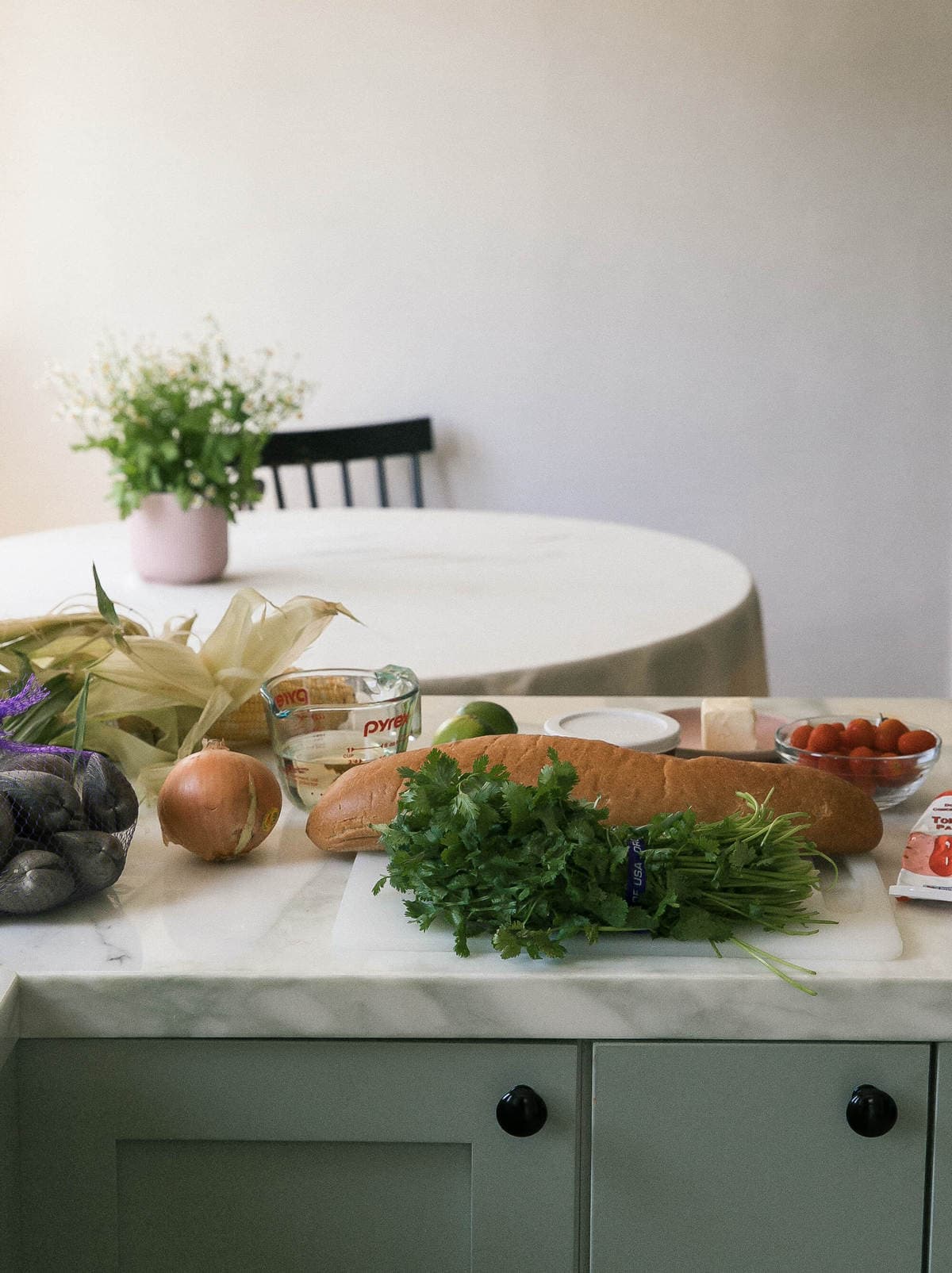 These have been on rotation because clams and chipotle and lime are all flavors that go so well together.
Types of Clams to Use!
There are a lot of varieties of clams. The most common you'll see at the grocery store are:
Little neck clams
Manila clams
Quahog
Razor Clams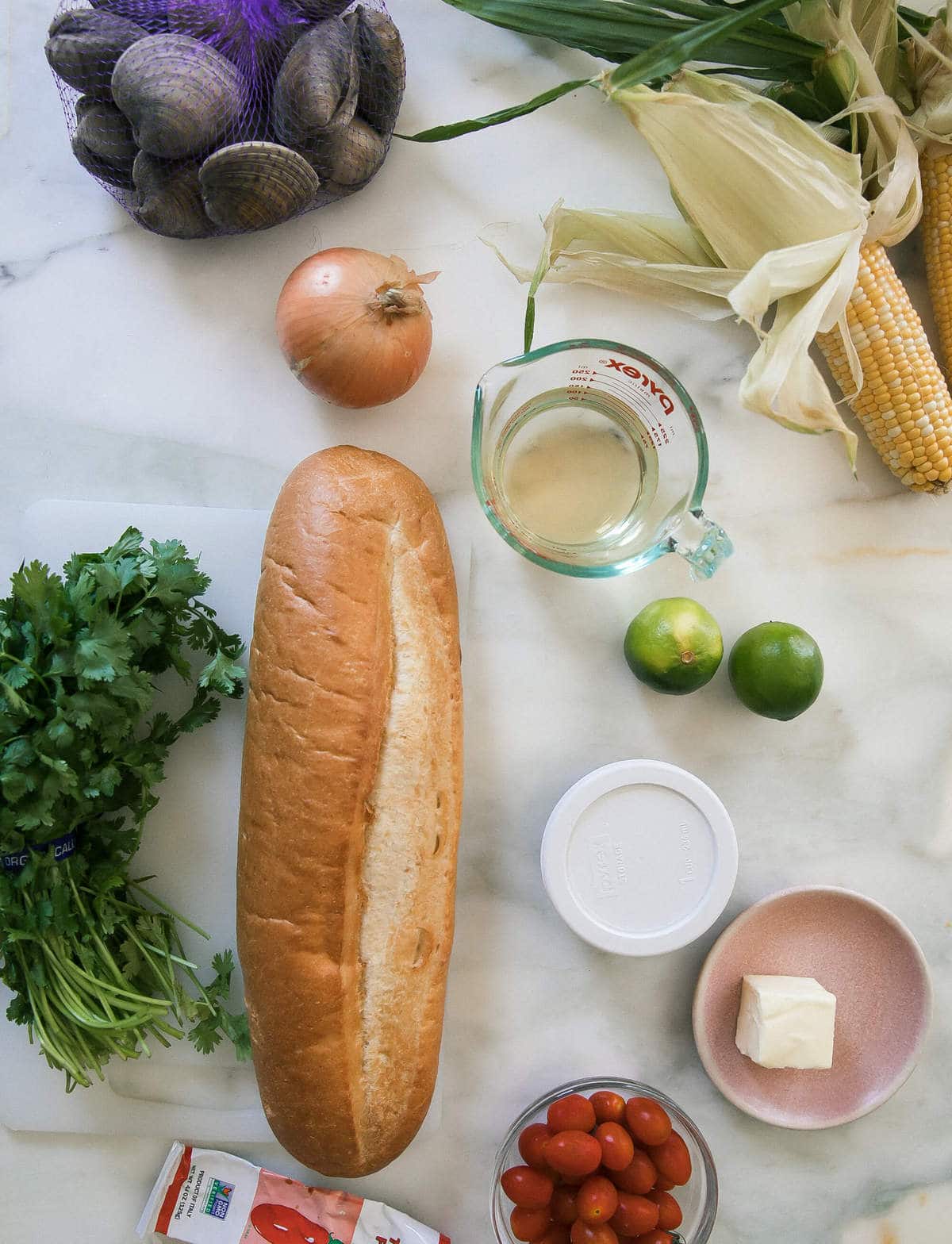 For this recipe, we'll be using little neck clams but other clams ((like Manila clams) or even mussels would also work.
This guide from Serious Eats on types of clams is pretty cool and interesting, by the way!
Prepping Clams!
The big key with clams is scrubbing the outside so they're nice and clean. The ones I got had a pretty good amount of sand on them and that would be in your dish; you definitely don't want that!
I only do this with mussels but if the clams you purchased are super dirty or sandy, you could soak them in a bucket of water with a tablespoon of all-purpose flour. The clams will purge their sand almost immediately.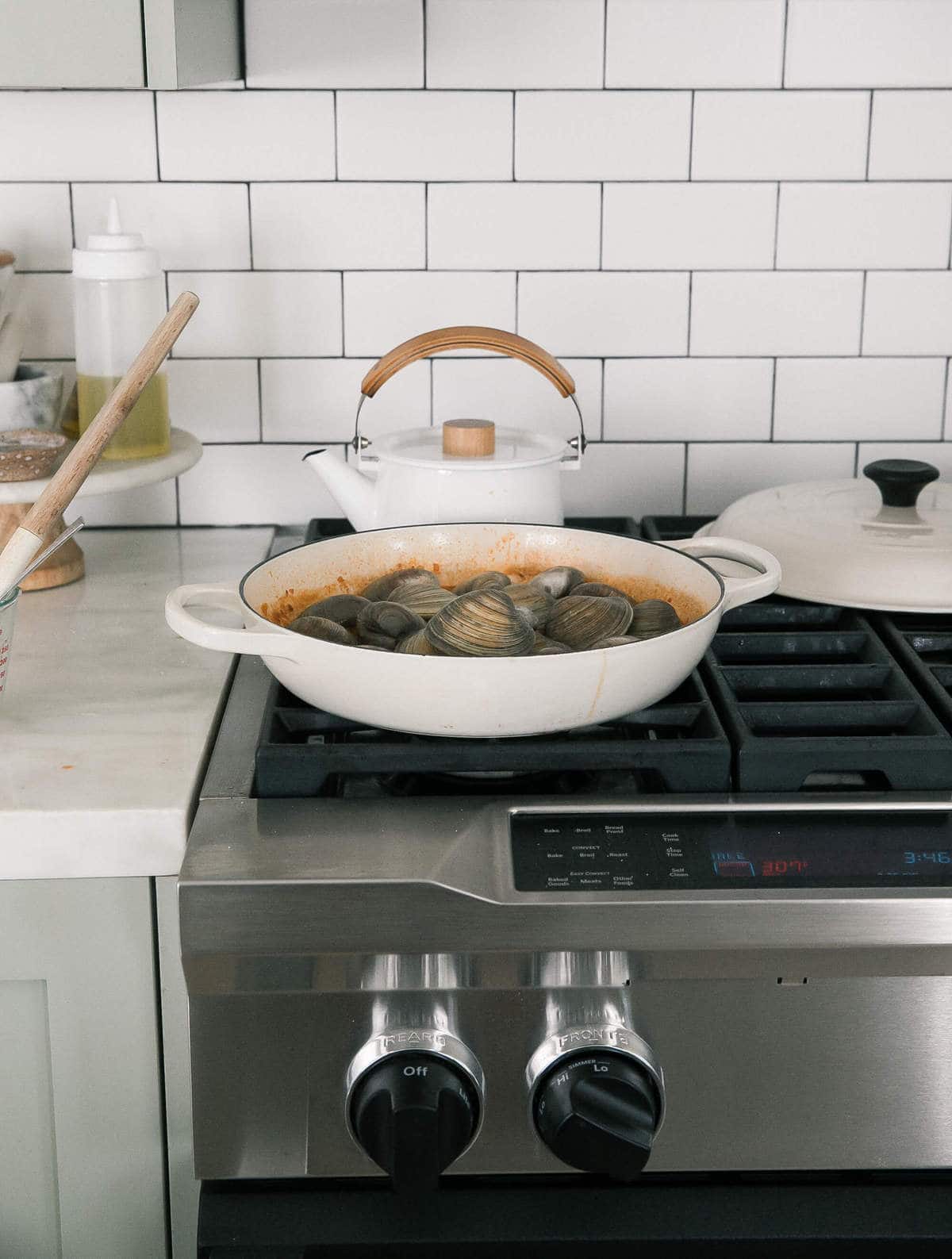 Continue Reading