Chipolte Lime Braised Clams
11
Jul 18, 2019, Updated Oct 14, 2019
Disclosure: This post may contain affiliate links, which means I may earn a commission if you click on the link and make a purchase.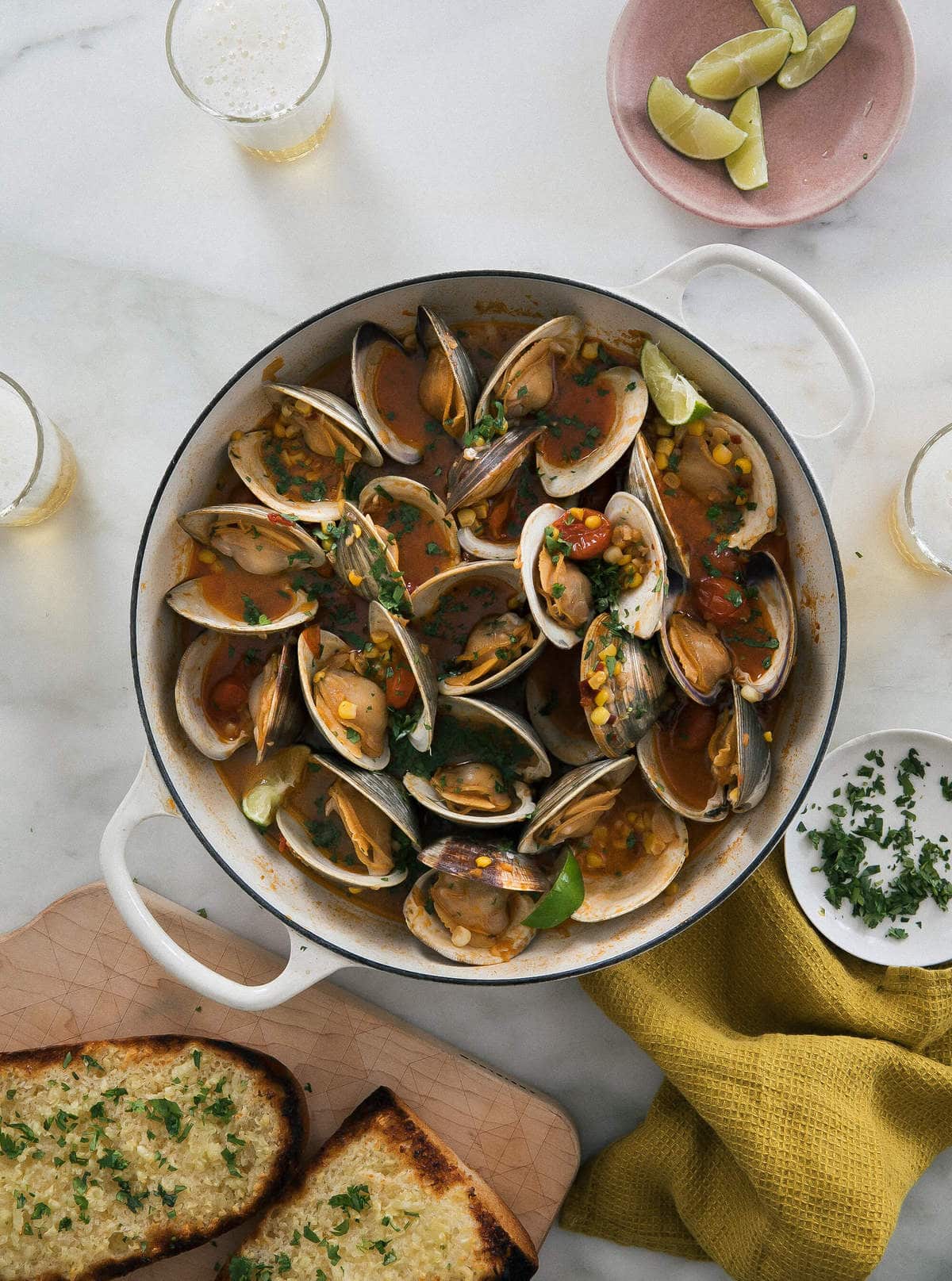 For years I've always complained about summer. It's usually just not my vibe. I like cozy things: food, sweaters, fall leaves, etc. All of that. But this year—maybe it's because I have central air-conditioning now—is different. It's fun! Summer foods and flavors have all of a sudden become my absolute favorite. I'm eating all of the corn, tomatoes and seafood. I also have that dang grill that I love and that has really made summer cooking my absolute favorite. This Chipolte Lime Braised Clams is a true celebration of summer! Let's get started!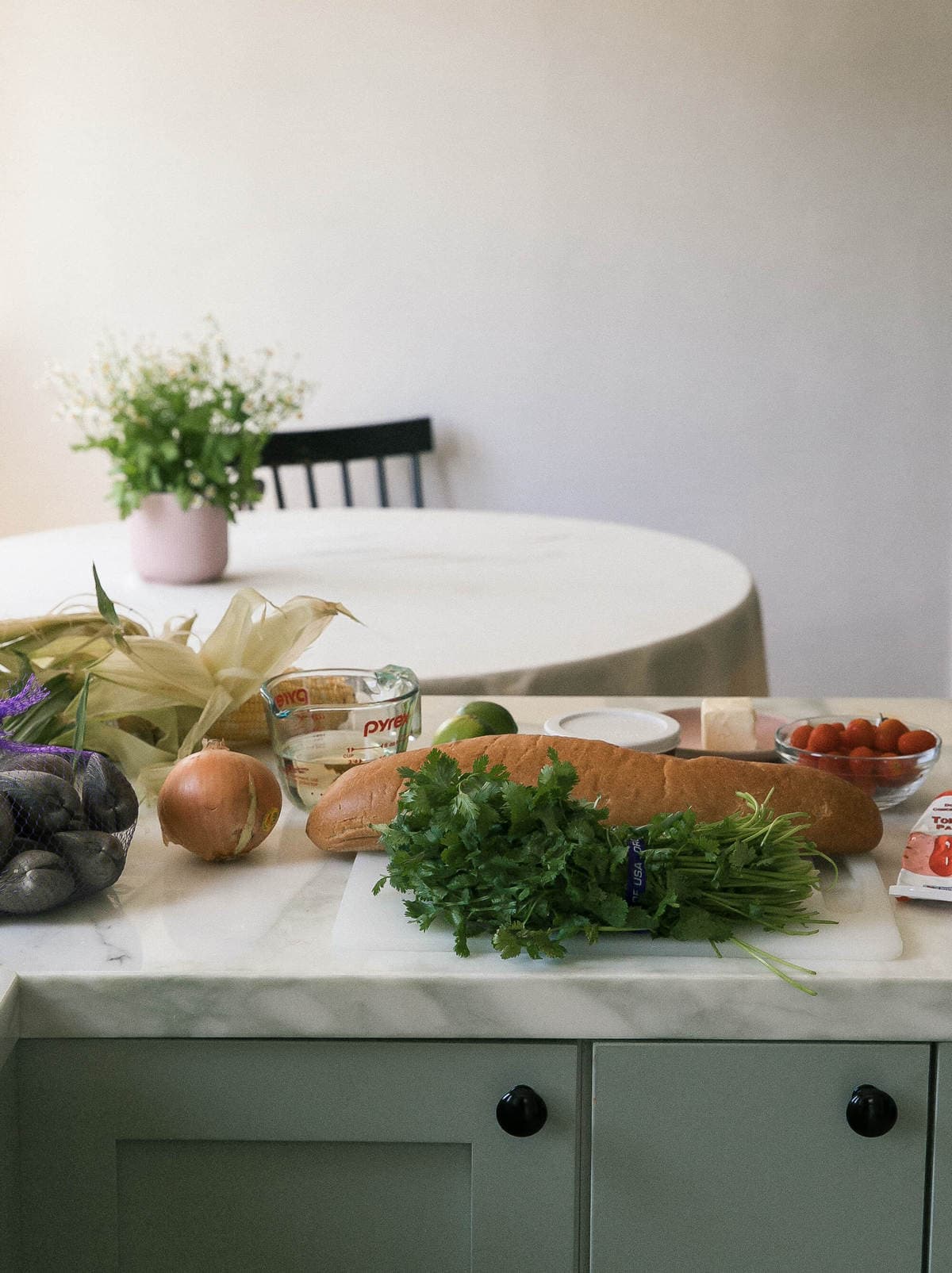 These have been on rotation because clams and chipotle and lime are all flavors that go so well together.
Types of Clams to Use!
There are a lot of varieties of clams. The most common you'll see at the grocery store are:
Little neck clams
Manila clams
Quahog
Razor Clams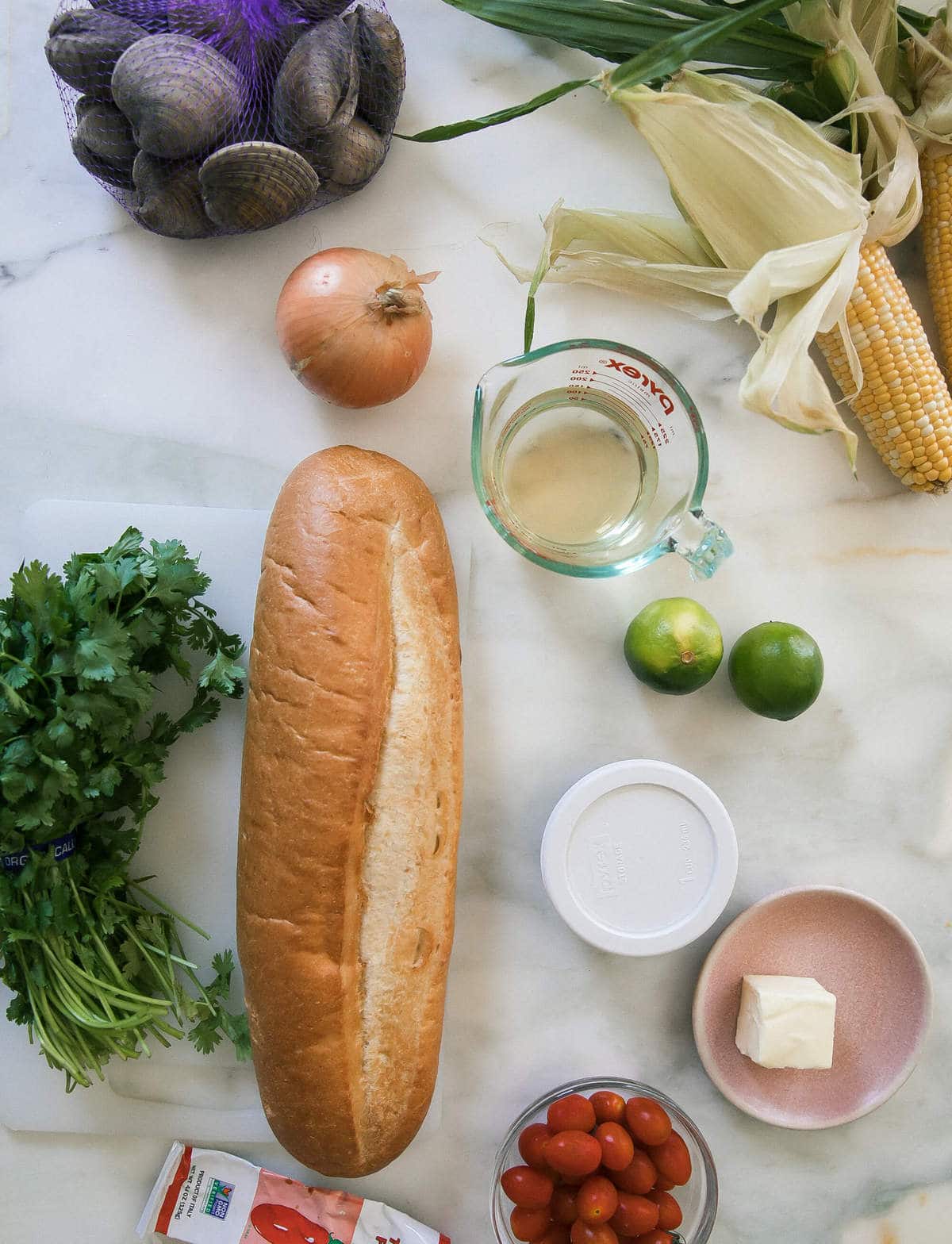 For this recipe, we'll be using little neck clams but other clams ((like Manila clams) or even mussels would also work.
This guide from Serious Eats on types of clams is pretty cool and interesting, by the way!
Prepping Clams!
The big key with clams is scrubbing the outside so they're nice and clean. The ones I got had a pretty good amount of sand on them and that would be in your dish; you definitely don't want that!
I only do this with mussels but if the clams you purchased are super dirty or sandy, you could soak them in a bucket of water with a tablespoon of all-purpose flour. The clams will purge their sand almost immediately.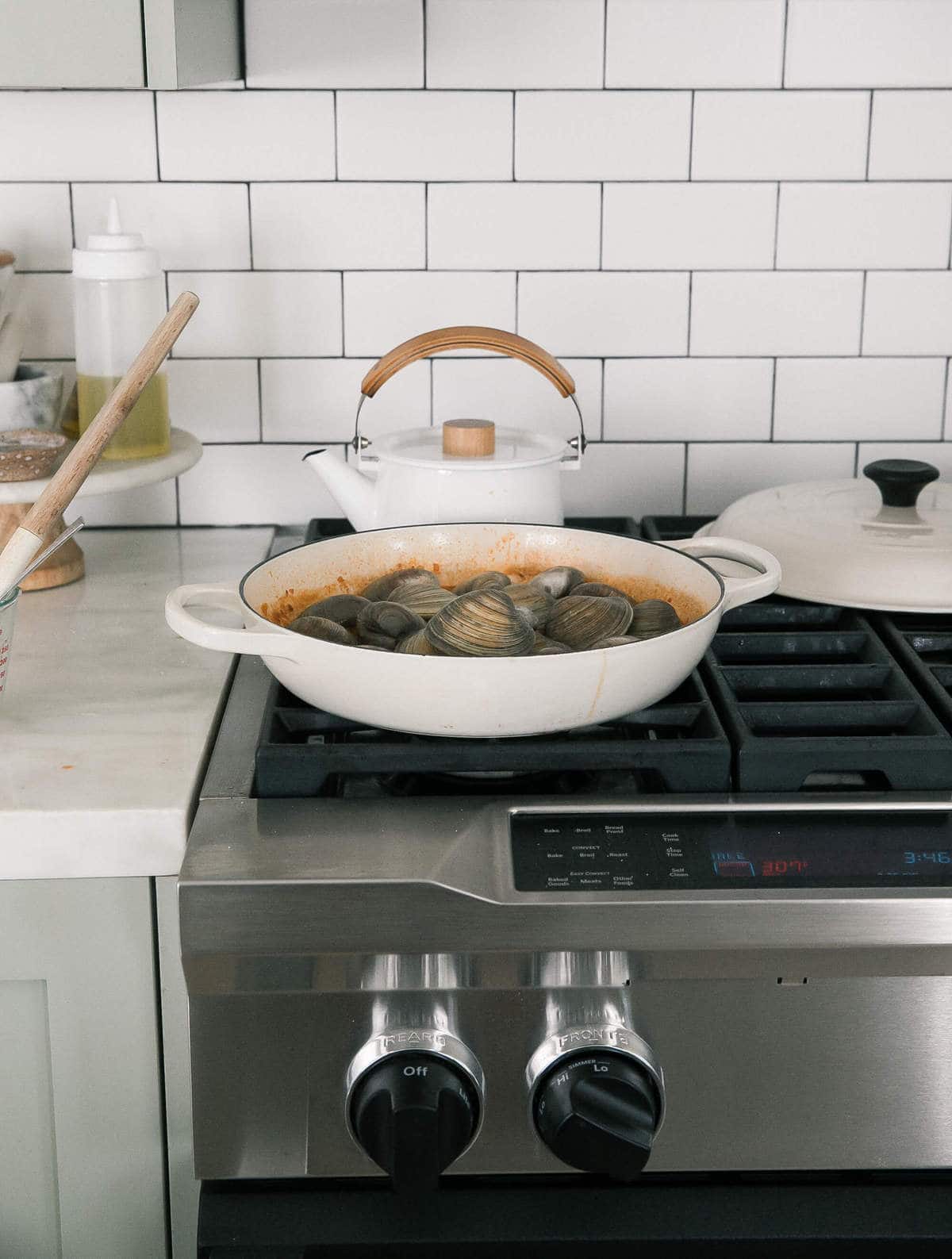 This dish goes pretty quickly. The onion and aggressive amount of garlic cloves are cooked until soft. White wine deglazes the pan and then tomato paste and cherry tomatoes are added. The butter is added and then the chipotles in adobo. The sauce thickens and gets all delicious. And then we throw in the corn and clams. Once they open up, we squeeze in some lime and that's it! Eat it with buttery garlic bread and enjoy your life! And then you'll wonder why you haven't made Chipolte Lime Braised Clams ever in your life!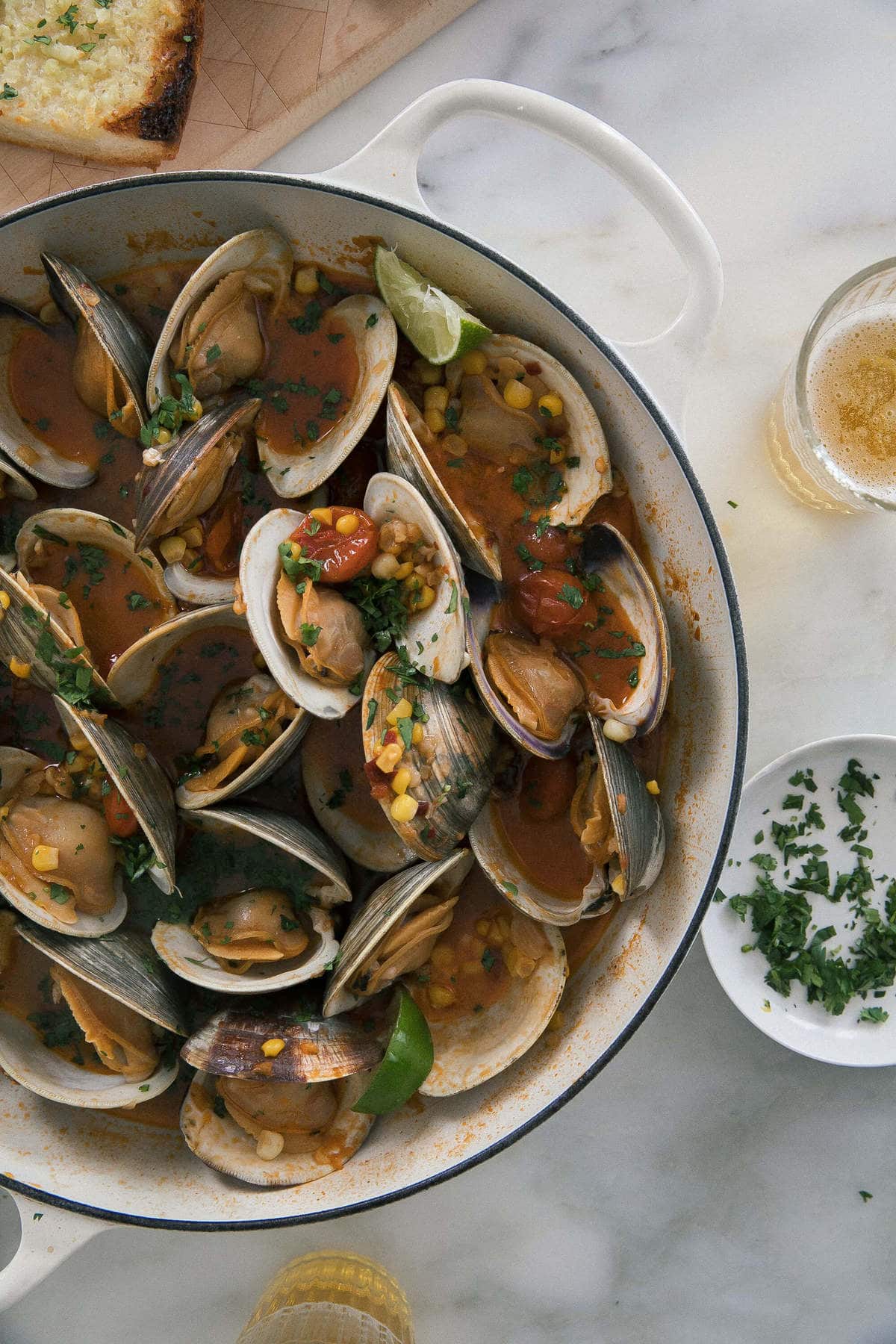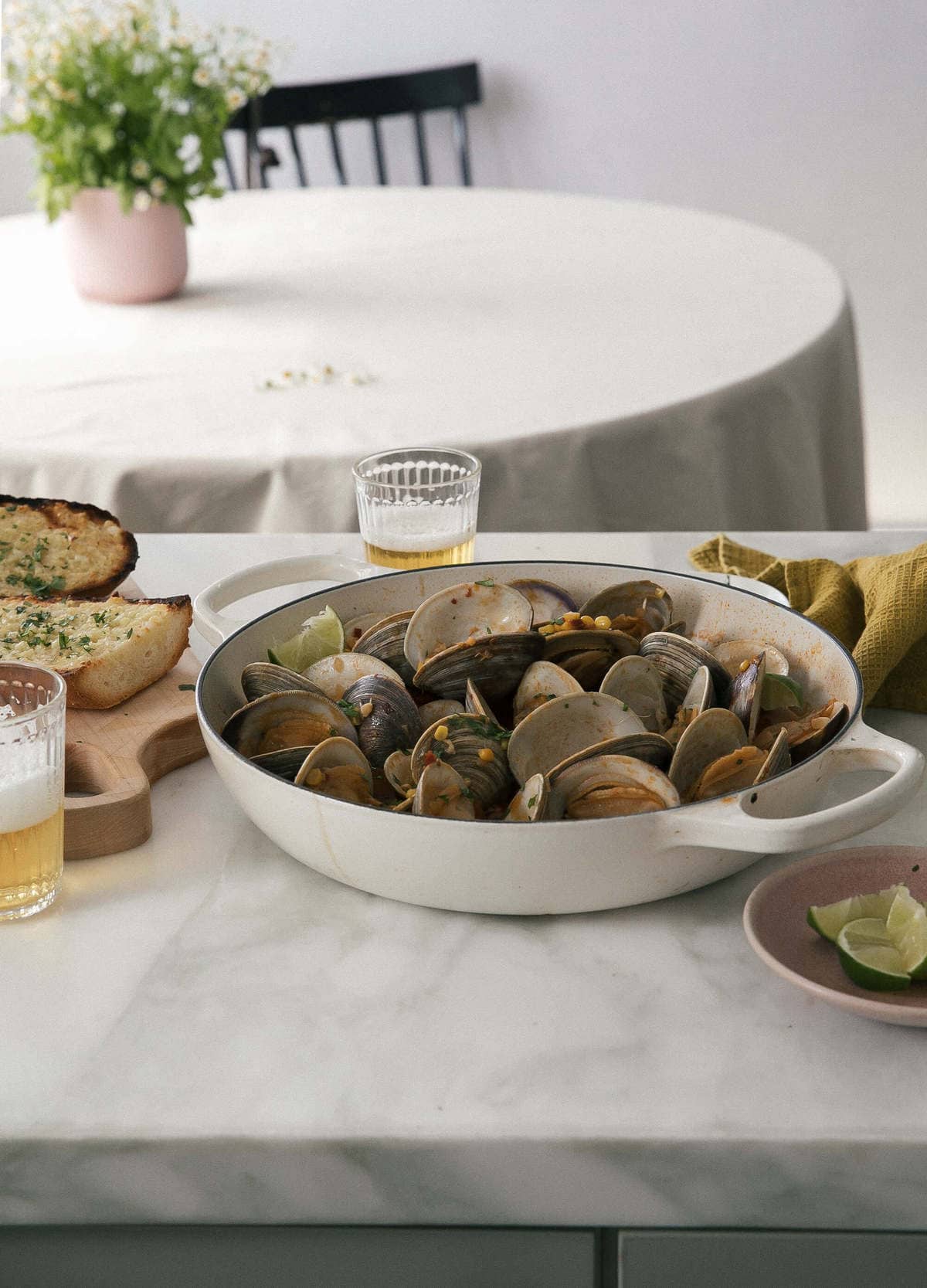 Chipolte Lime Braised Clams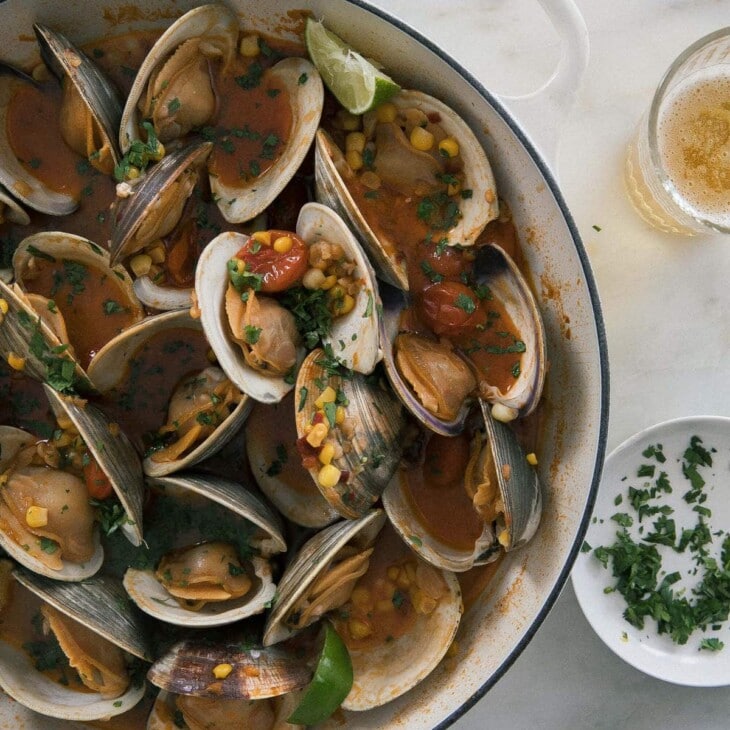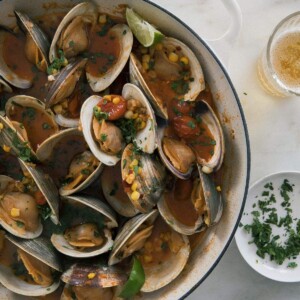 These chipotle lime braised clams are cooked in a spicy chipotle broth and topped with lots of lime juice and served with garlic buttery bread. 
Equipment
1 (4-quart) pot or large skillet
Ingredients
Chipotle-Lime Clams:
1

tablespoon

olive oil

1/2

yellow onion

,

peeled and minced

6

garlic cloves

,

peeled and minced

3/4

cup

white wine

1

tablespoon

tomato paste

2

chipotles in adobo

,

minced

1/2

pint

cherry tomatoes

2

tablespoons

unsalted butter

2

ears

corn

,

kernels removed

Kosher salt

2

limes

,

juiced

1

pound

1 pound little neck clams

,

scrubbed

1

tablespoon

minced cilantro
Instructions
To Make the Chipotle-Lime Clams:
To a medium pot or braising pan, set over medium heat, add the olive oil. When the olive oil is warm, add the onion and cook until softened, about 5 minutes. Next add the garlic cloves and cook for an additional 2 minutes. Turn the heat to high and then pour in the white wine, scraping the bottom of the pan with a spatula. Mix in the tomato paste, chipotles in adobo and butter.

Bring to a gentle simmer and cook for about 5 minutes, just until the flavors are married together; give it a taste and adjust the salt to your liking. I added about 1 teaspoon of salt. Add the corn and arrange the little neck clams in one even layer. If some overlap that's ok. Bring to a gentle simmer and cover the pan; cook the clams for about 5 to 7 minutes. This will depend on the size of the clams.

Some of the clams I had were stubborn that refused to open. I knew they weren't bad so I removed the clams that were totally open (so they wouldn't overcook) and covered the pot until all of them opened. The clams I had were sort of large so I think this was the problem.

Discard any clams that refuse to open (one of the clams in my batch were discarded). Squeeze the lime juice over the clams and serve immediately; serve alongside the buttery garlic bread.
Nutrition
Serving:
4
g
|
Calories:
240
kcal
|
Carbohydrates:
5
g
|
Protein:
10
g
|
Fat:
3
g
|
Cholesterol:
100
mg
|
Sodium:
50
mg
Nutrition information is automatically calculated, so should only be used as an approximation.