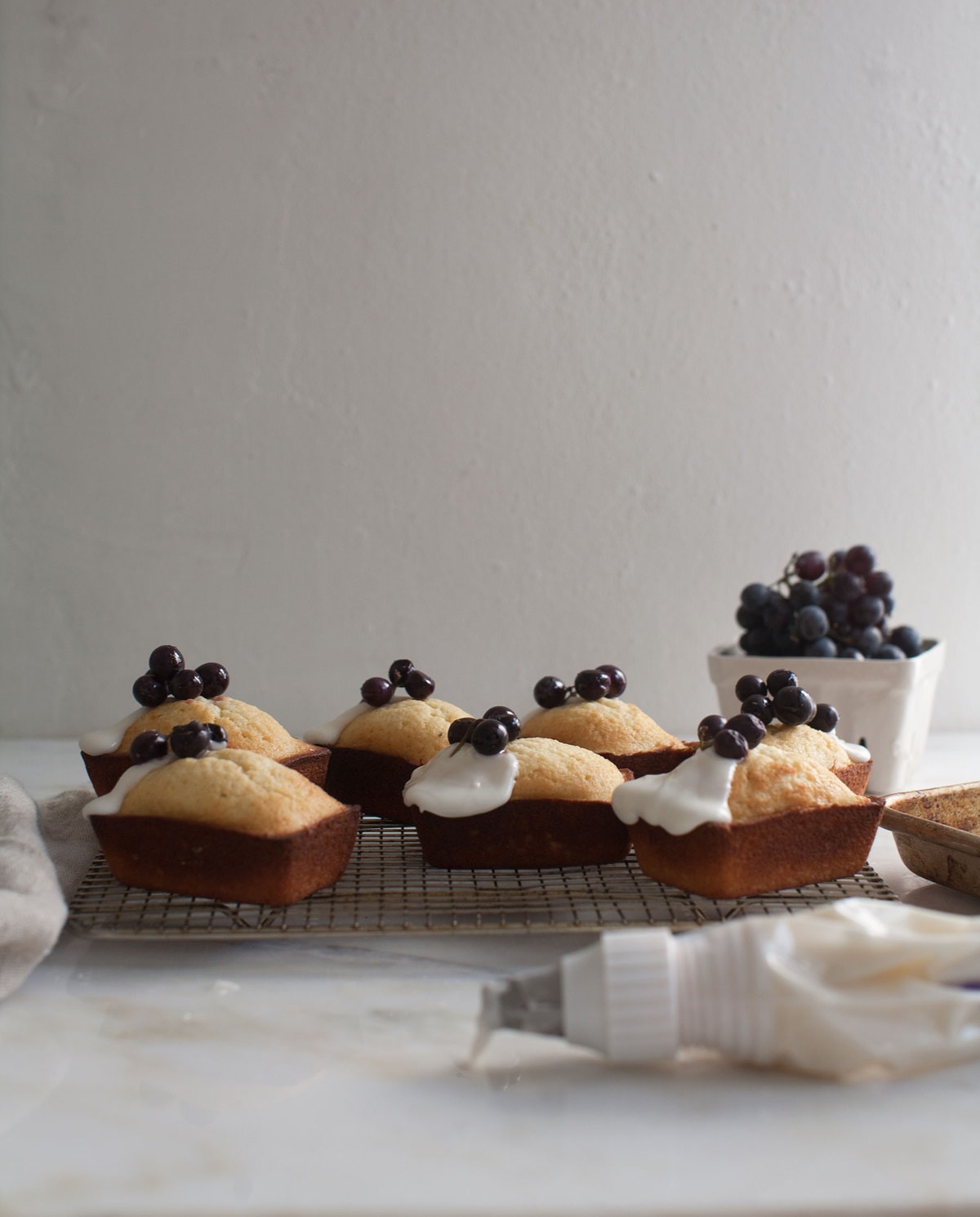 AHH! September. HOWWW are we here already? I can't even wrap my head around the idea that Thanksgiving is happening in like three months—make it stop! Time, please stand still!
I feel like I say this every single month and it makes me cringe to think about that. Ugh. So here we are. September! It's a strange month. It's the month where the season transitions from summer to fall…yet here in LA we're still dealing with scorching temperatures. So no sweaters for me any time soon. Also, sorry this is coming so late in the month. I was traveling last week and completely forgot that I owe you this riveting round-up post.
1. Vegetarian Bao Buns – These fluffy clouds filled with a mixture of sautéed veggies. They are dreamy and way easier than you could ever imagine.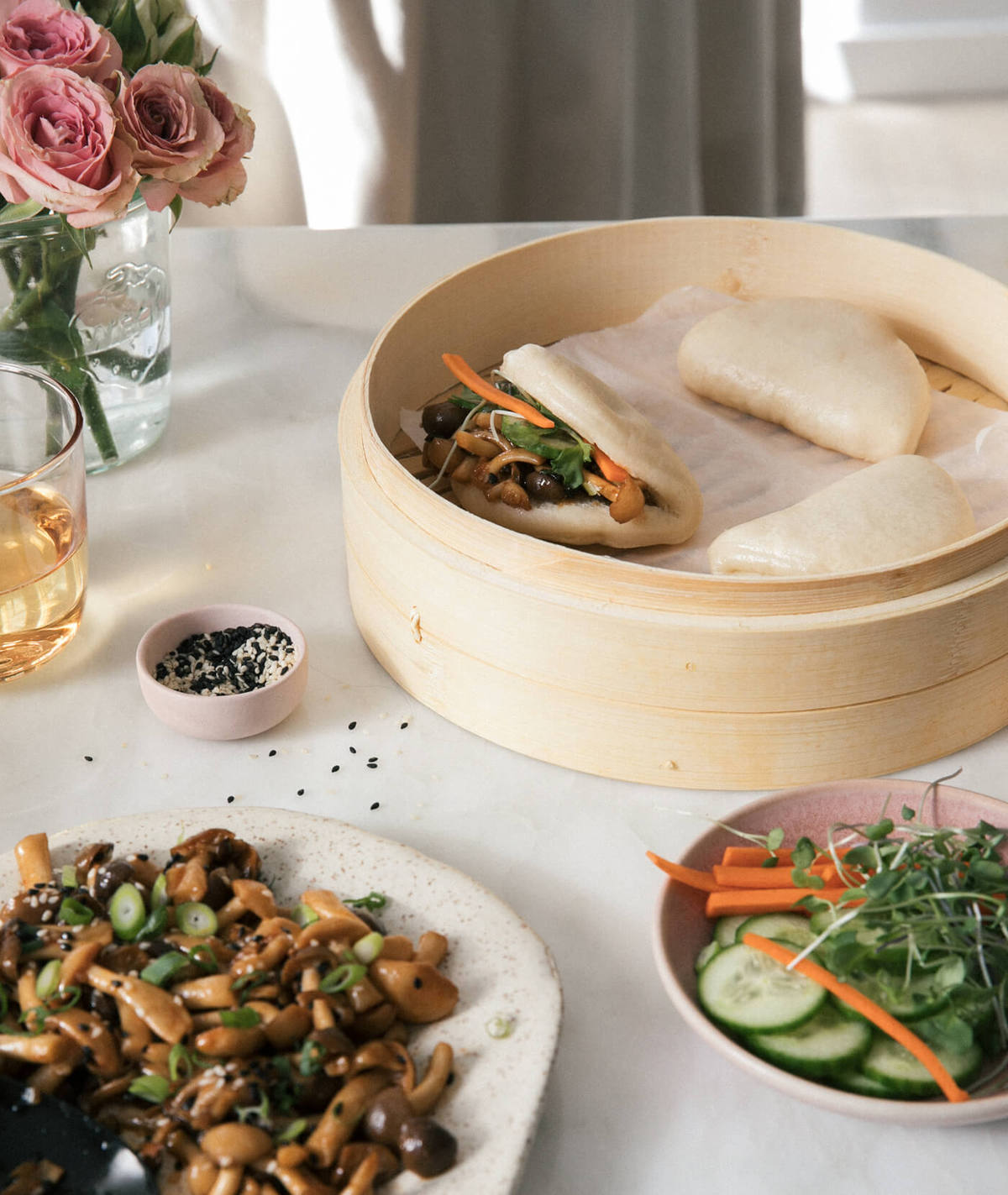 2. Late-Summer Veggie Bolognese – I posted this last month and it is perfect for this time of year. The bolognese requires a food processor and everything gets chopped up very finely. The sauce is delicious and light. Scoop it over those cauliflower gnocchi everyone and their mom is talking about.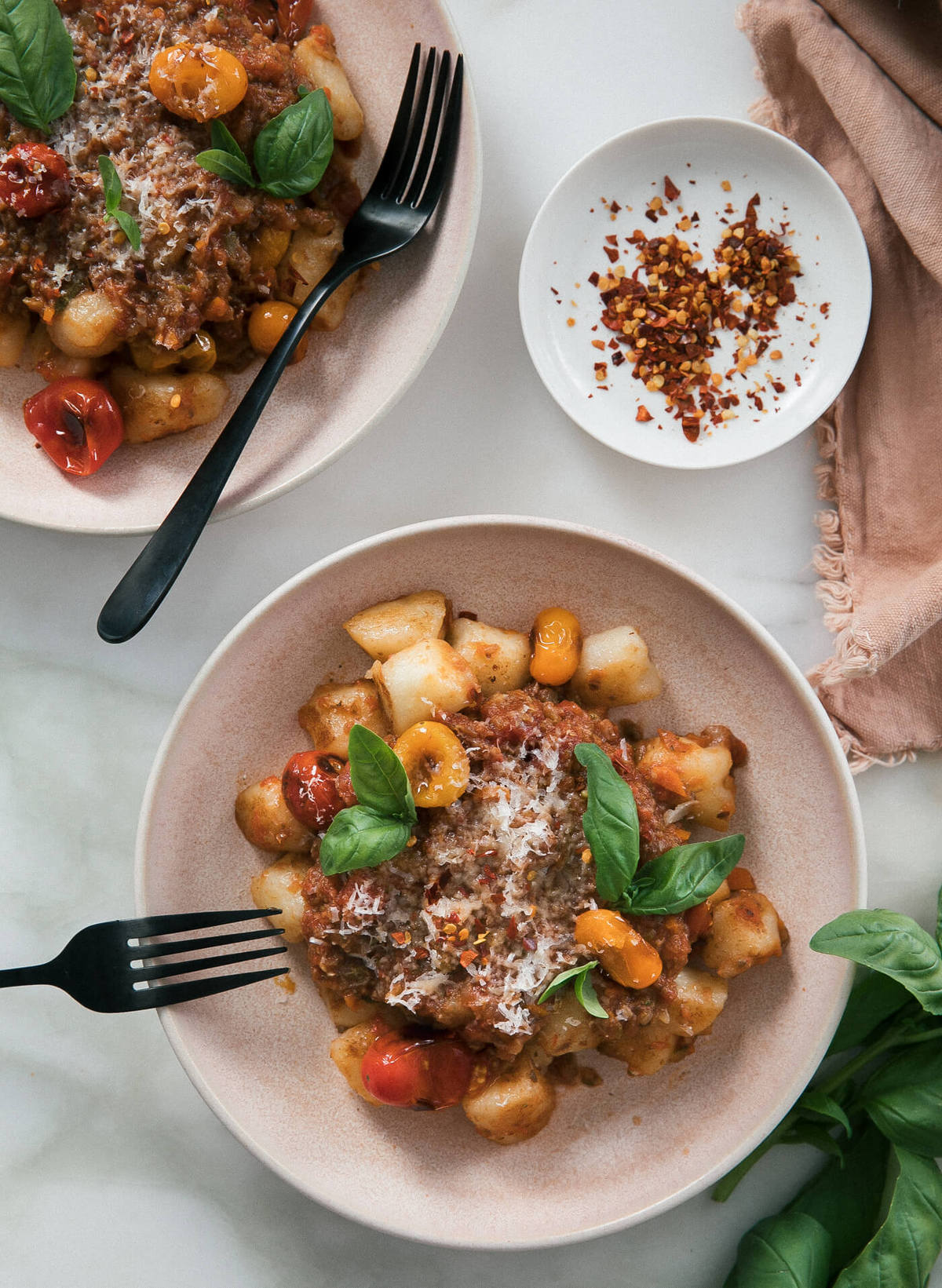 3. Mini Pound Cakes with Labneh Frosting and Roasted Grapes – I love these mini pound cakes topped with tart labneh frosting and roasted sweet, delicious grapes. We all love mini things!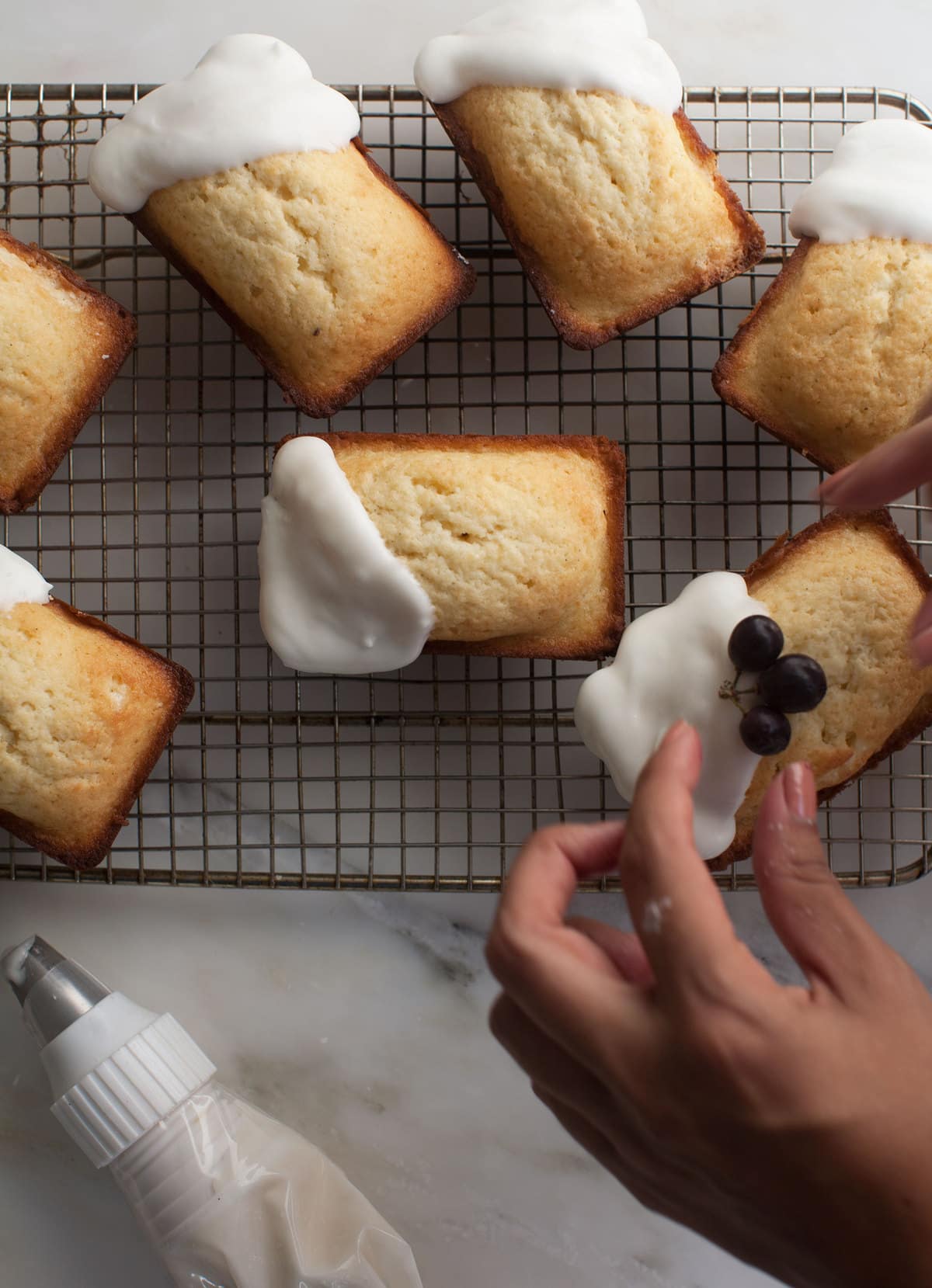 4. Dulce de Leche Cheesecake Bars – These guys are SO good. I love this dulce de leche that is swirled in this cheesecake mixture. They're tasty and classic. And super easy to make.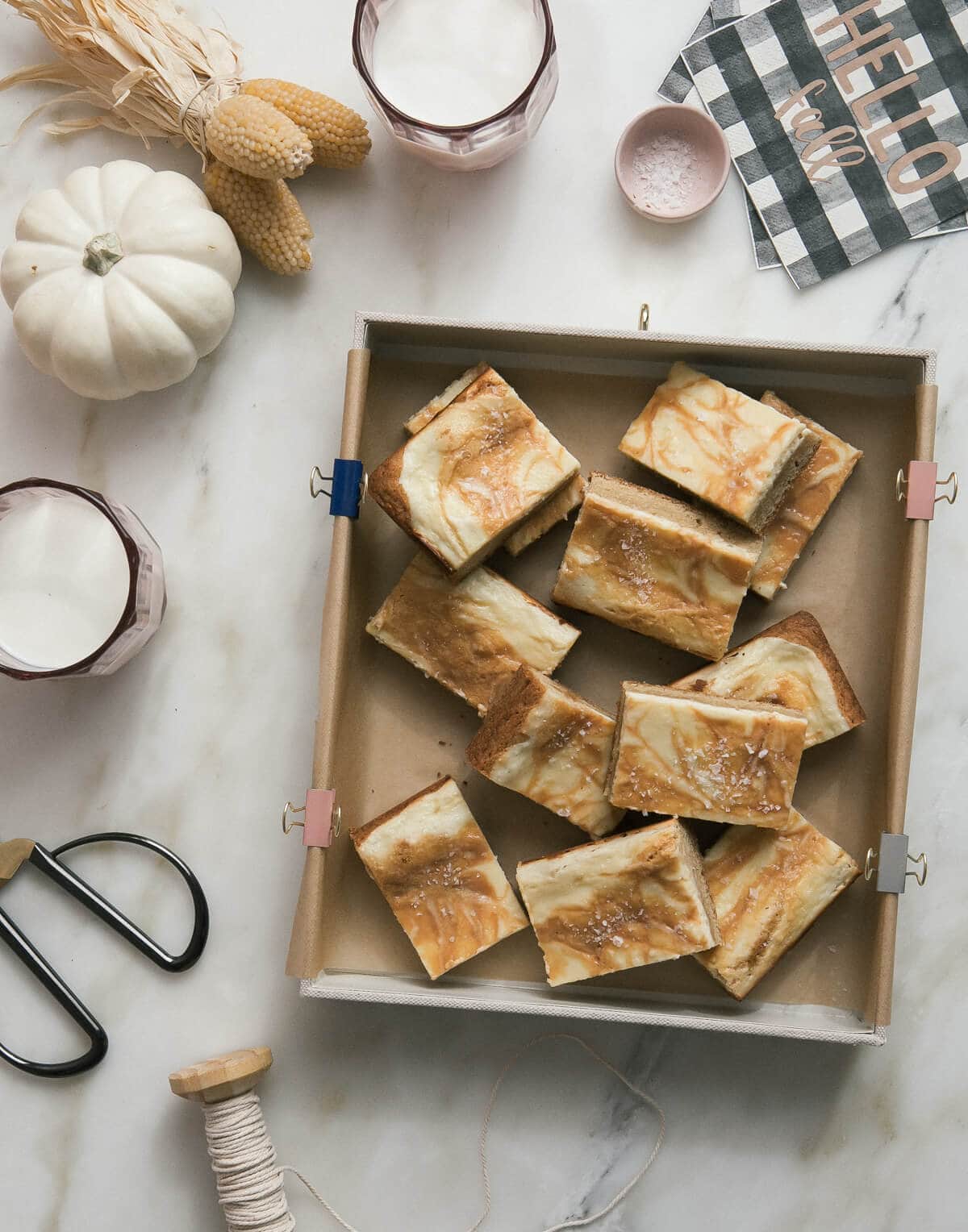 5. Broccoli Cheddar Soup with Baby Biscuits – I made baby biscuits and maybe they were one of the best things I've ever made lol. This broccoli cheddar soup is also soooooo delicious. It's creamy yet not super heavy.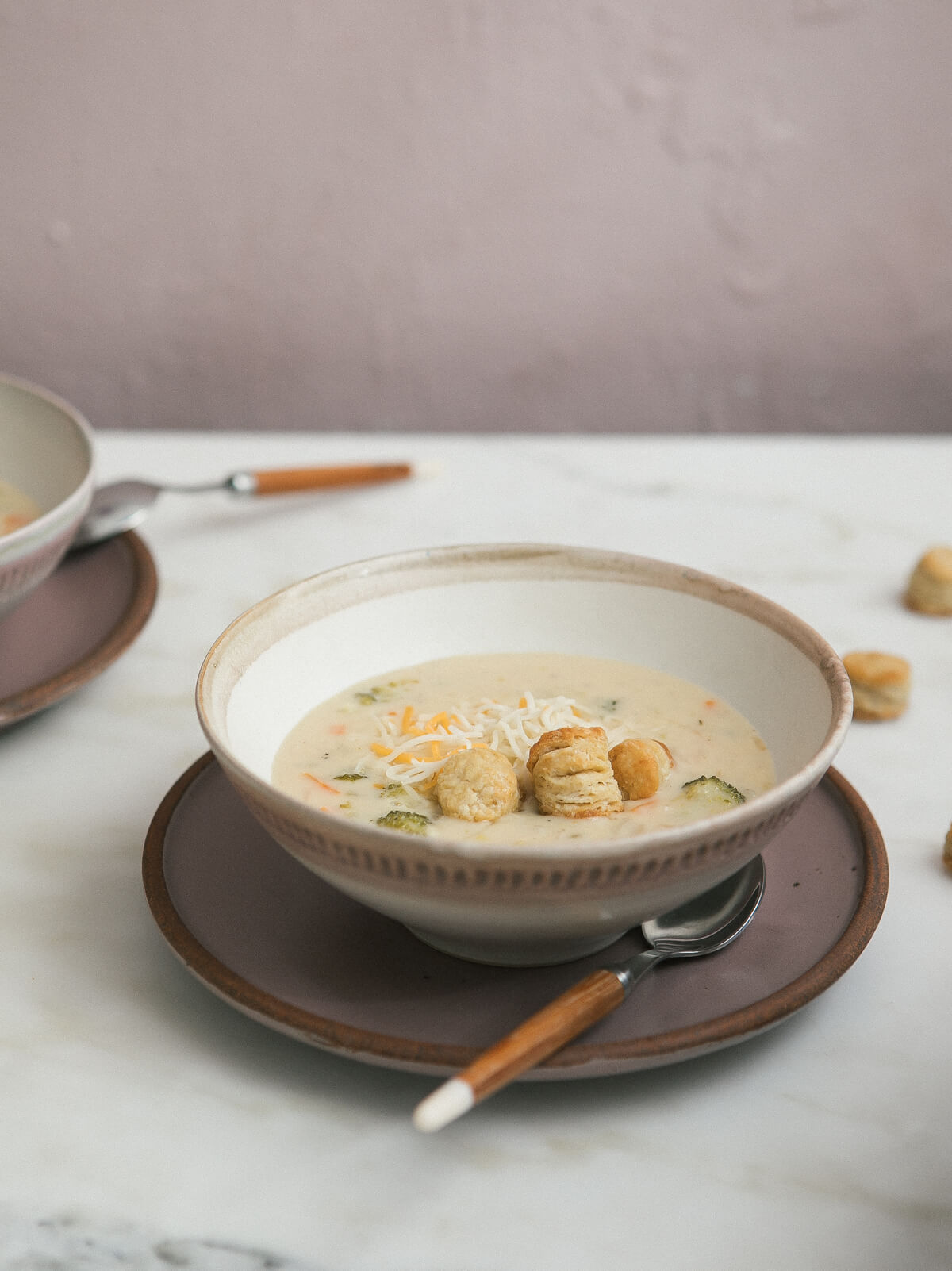 6. Earl Grey Honey Scones – This glaze is drinkable, to be quite honest. It's DELICIOUS! I love these honey scones because they're simple, simple.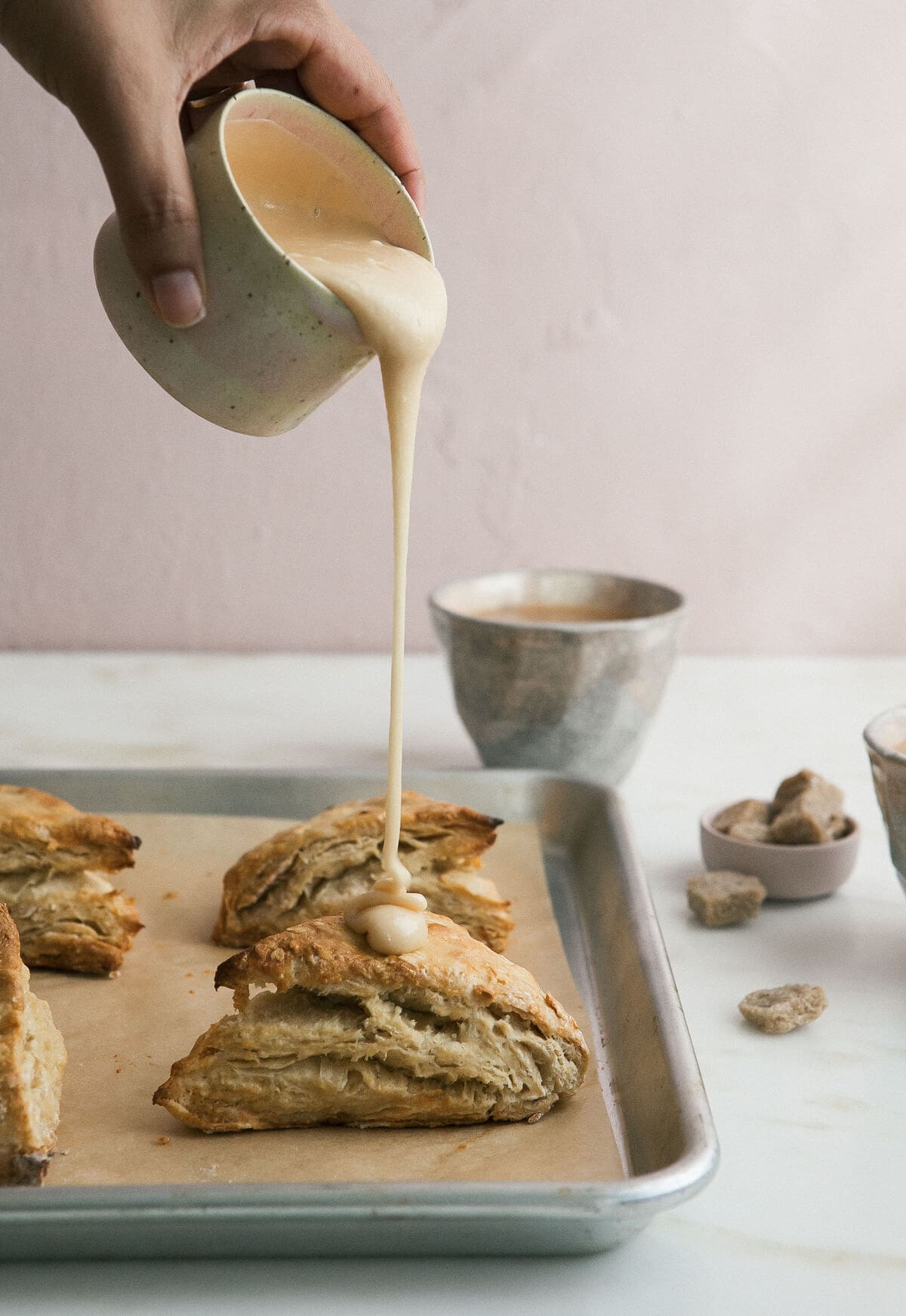 7. Melty Baked Brie with Walnuts and Figs – Don't we all love super duper simple appetizers? Yes. This is as easy as they come. Top a wheel of cheese with honey, walnuts and figs and some herbs. That's it!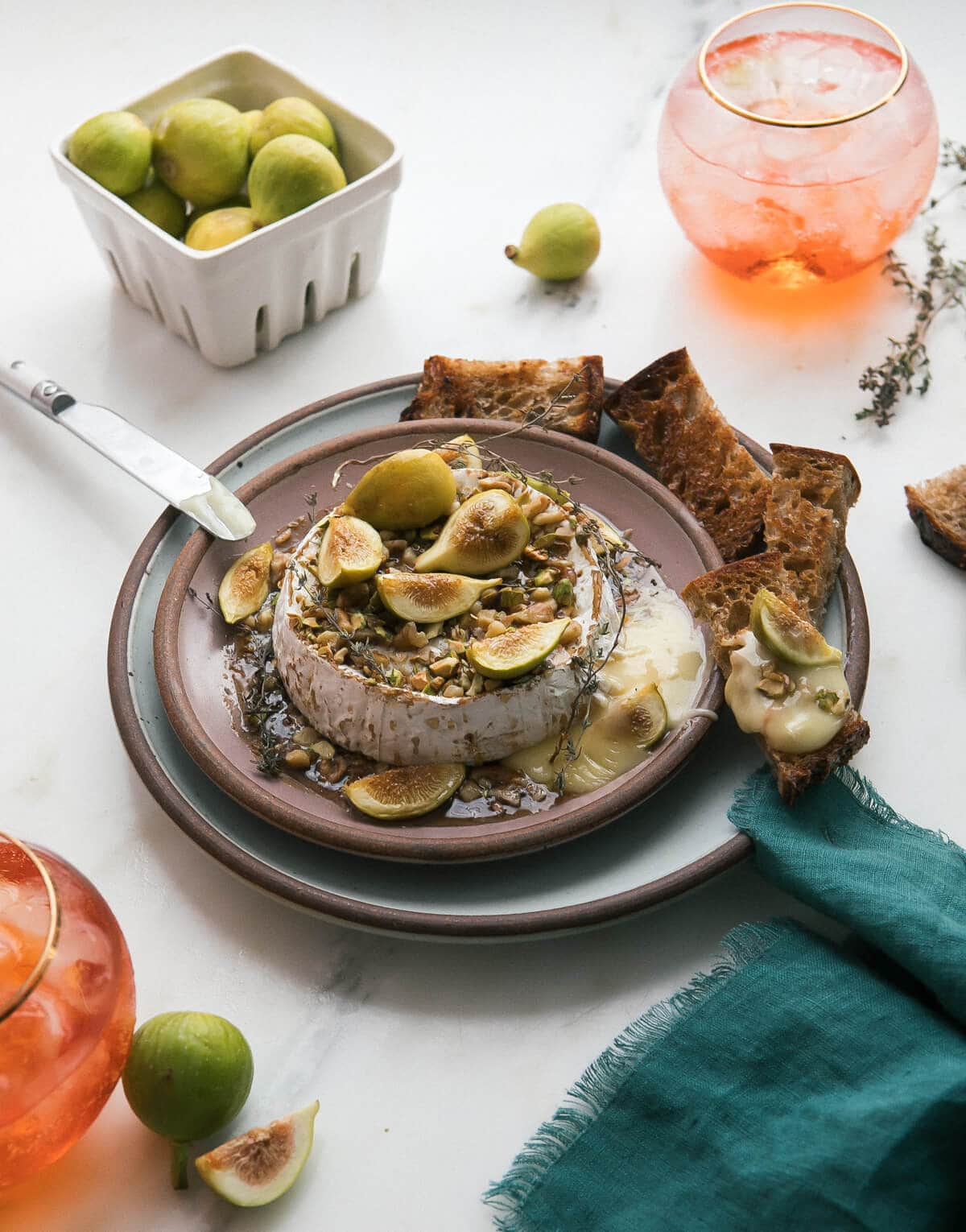 8. Mini Meatball Pasta Bake – AYYYY! This is comfort central. You should make this if it's getting a little chilly where you are.
9. Brussels Sprouts Soba Noodle Salad with Miso-Tahini Dressing – This dressing is my absolute favorite–so good!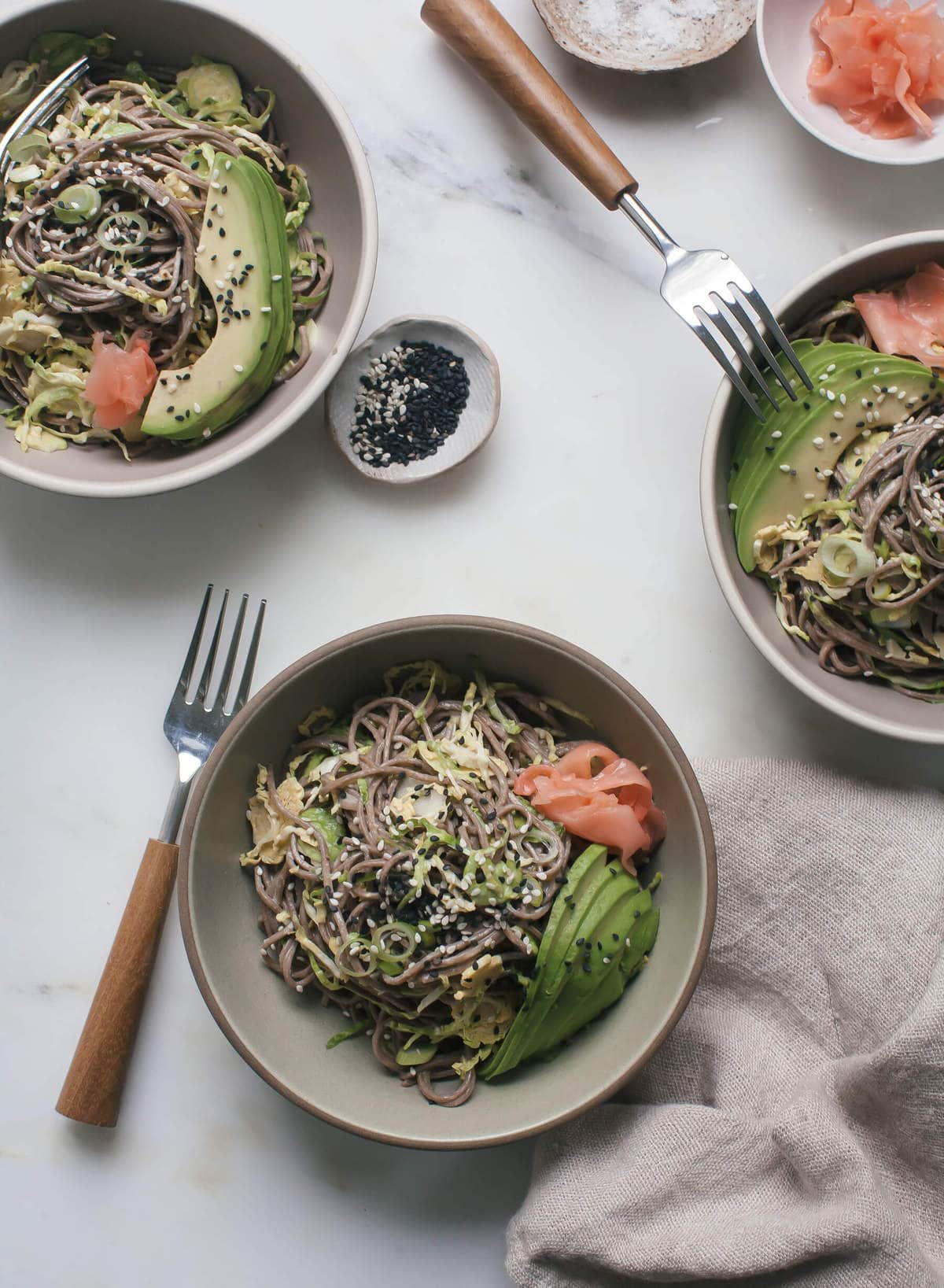 10. Mojo Sheet Pan Chicken – This still continues to be a staple for me. I make it and eat it ALL THE TIME!