Spiced Babka with Rhubarb Glaze
10
May 23, 2017, Updated Dec 22, 2018
Disclosure: This post may contain affiliate links, which means I may earn a commission if you click on the link and make a purchase.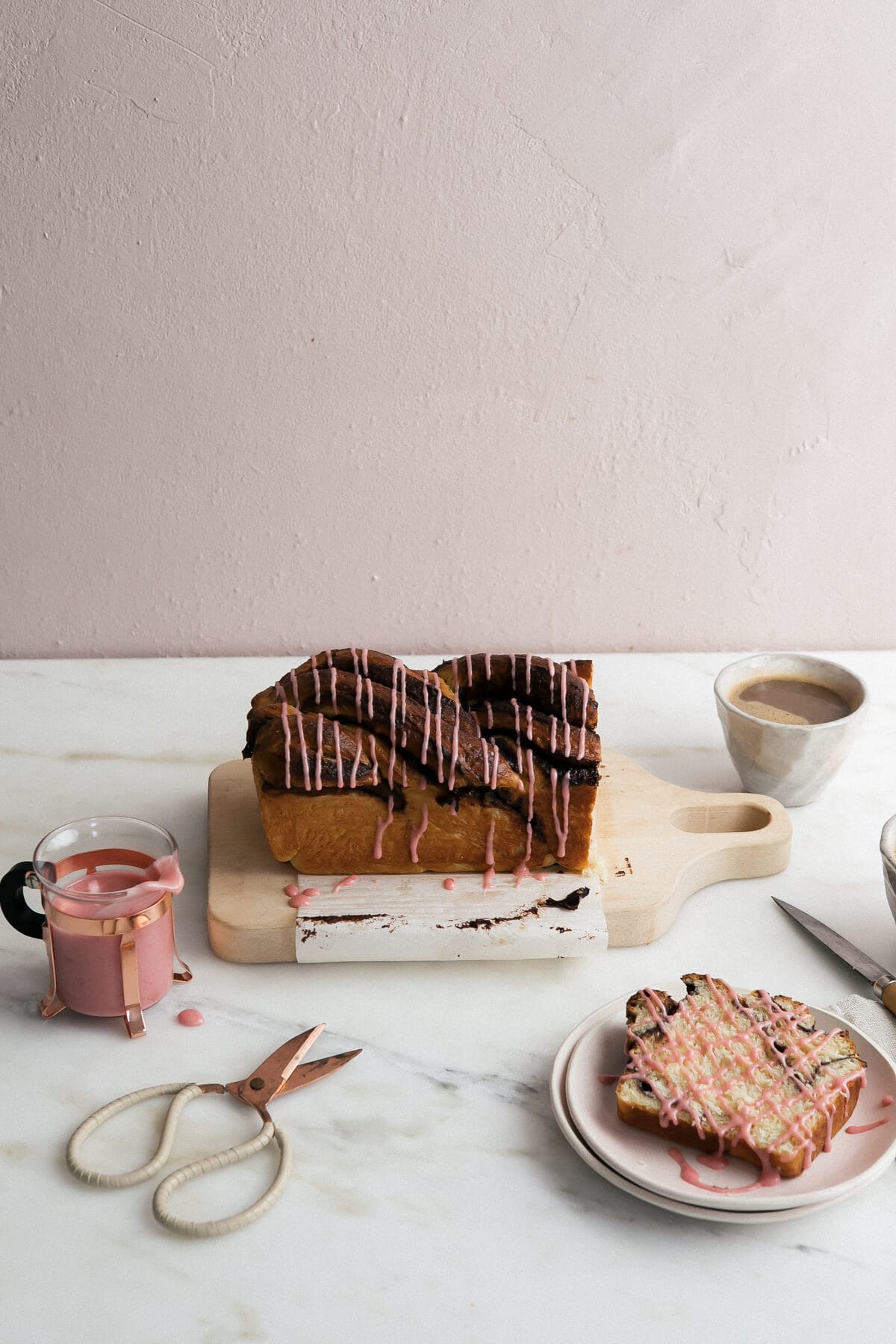 This weekend was full of fun work.
Fun work always includes cooking. And people. And music blaring. Fun work is equally as exhausting as lame work but way more satisfying and fulfilling.
I'm ok with my feet hurting if the work I'm doing is fun.
Lame work is the annoying, petty shit I have to do to keep my stuff together like taxes and emails and paperwork and organizational things. I love for things to be organized but I'm not the best at keeping them that way. I'm bad at the maintenance part. That is for another post but I'm hopefully going to put some systems into place so I don't have my prop closet overflowing with stuff.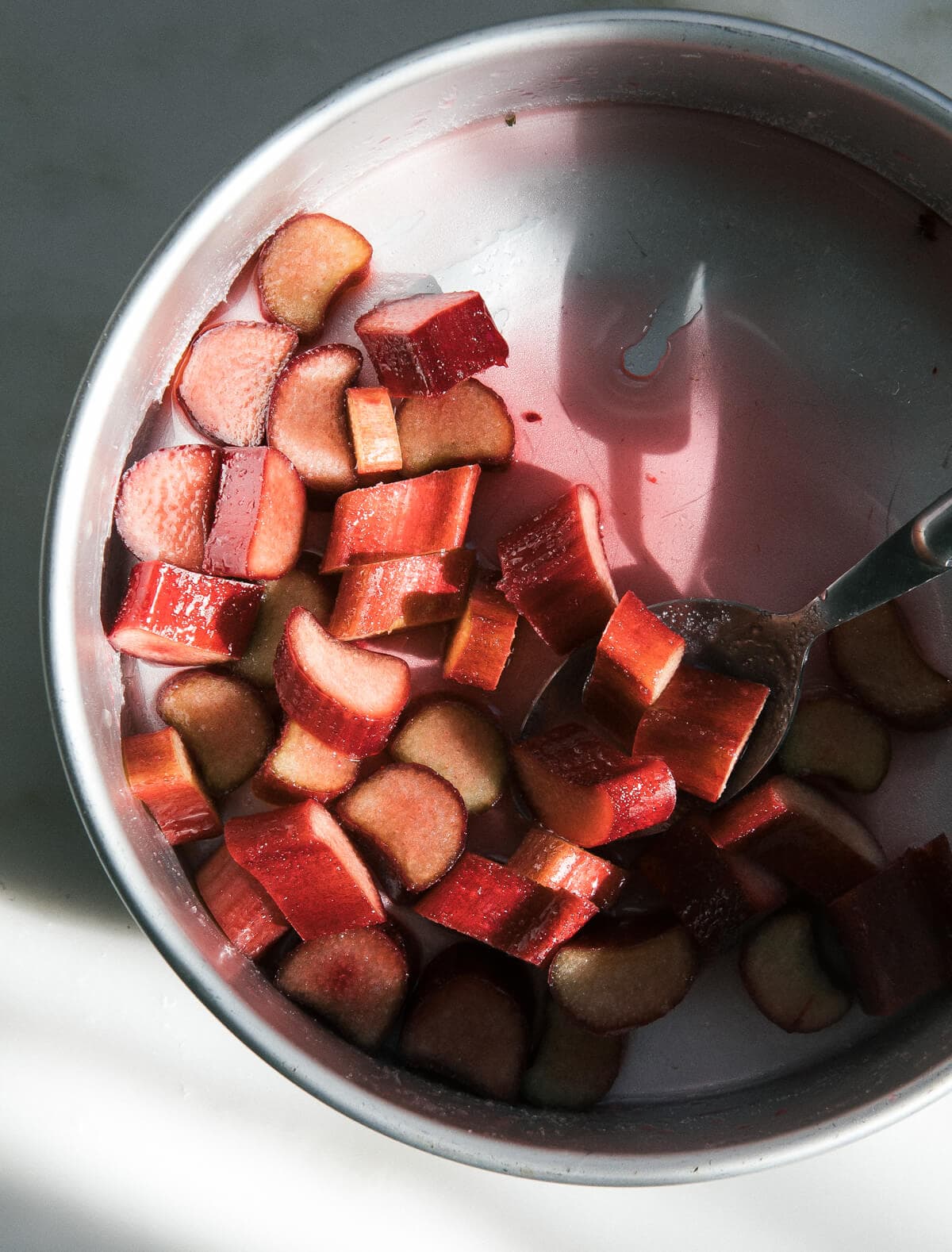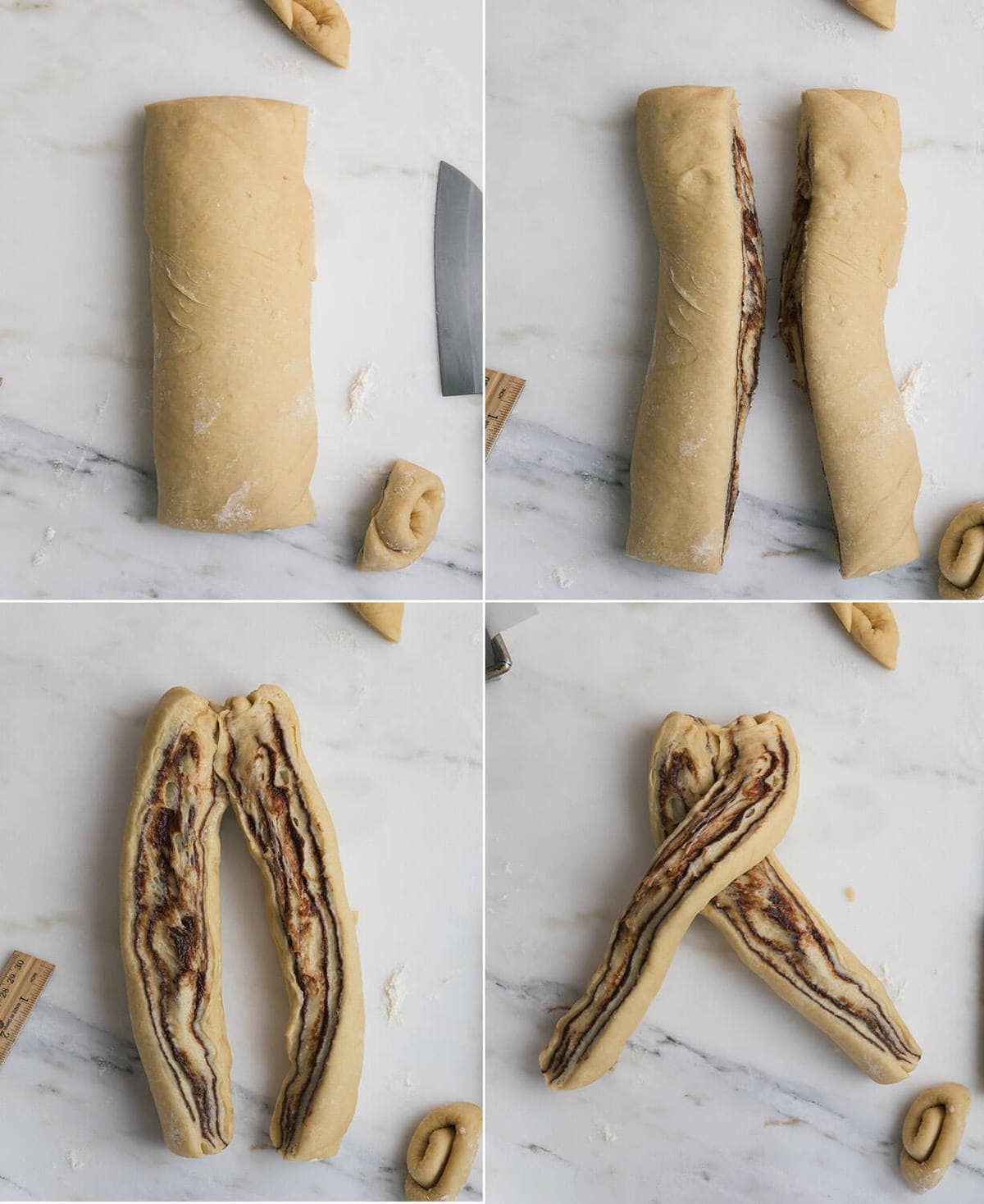 Over the weekend, I shot a little Memorial Day content for you all, coming at the end of this week! And I shot some bomb cinnamon rolls that at first did not want to participate in this thing called life but I finally got the filling right…thank you, cinnamon roll gods!
I know that Memorial Day is this weekend and we're supposed to be about that bbq-life and we are! So please consider this the breakfast thing you should eat before ribs.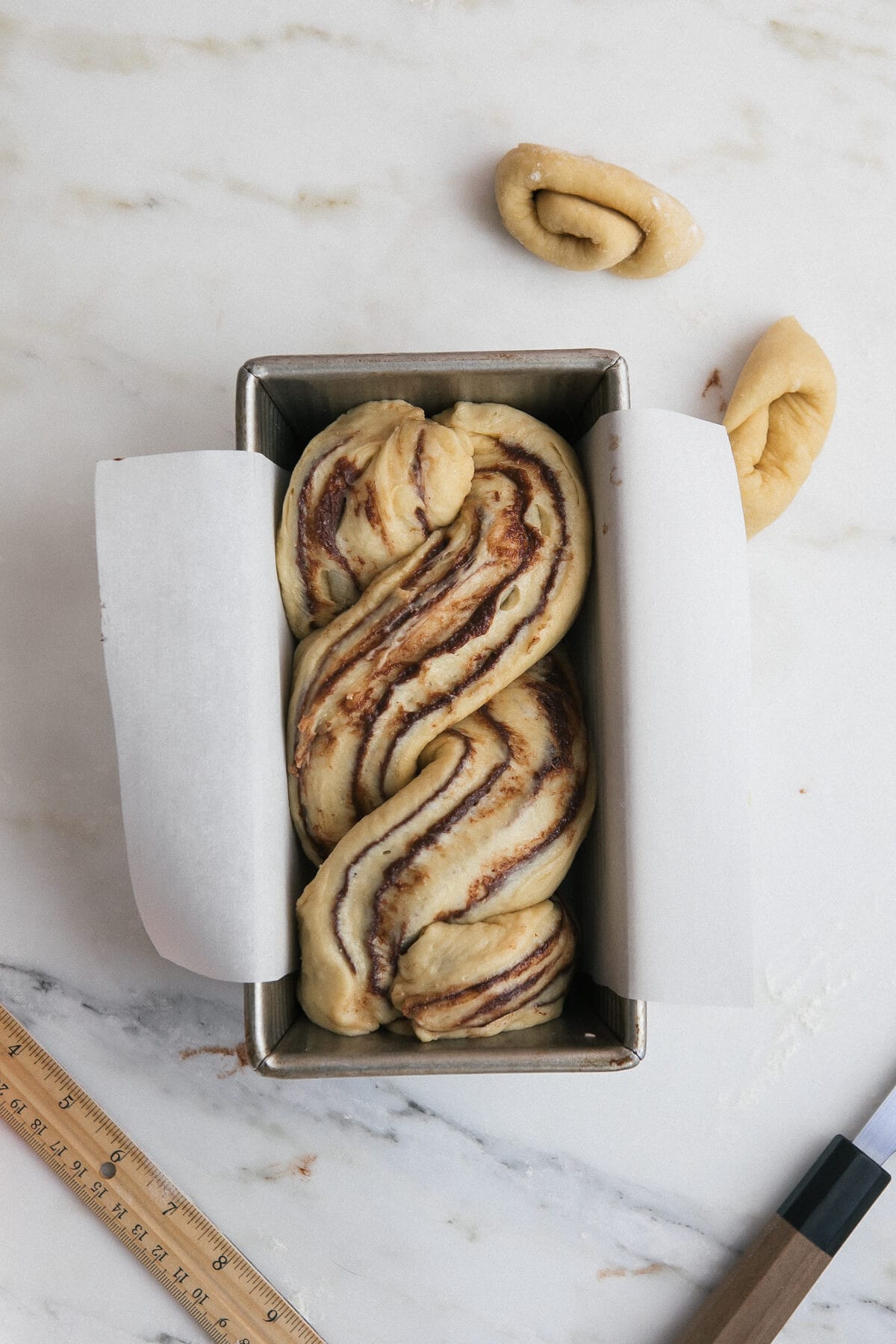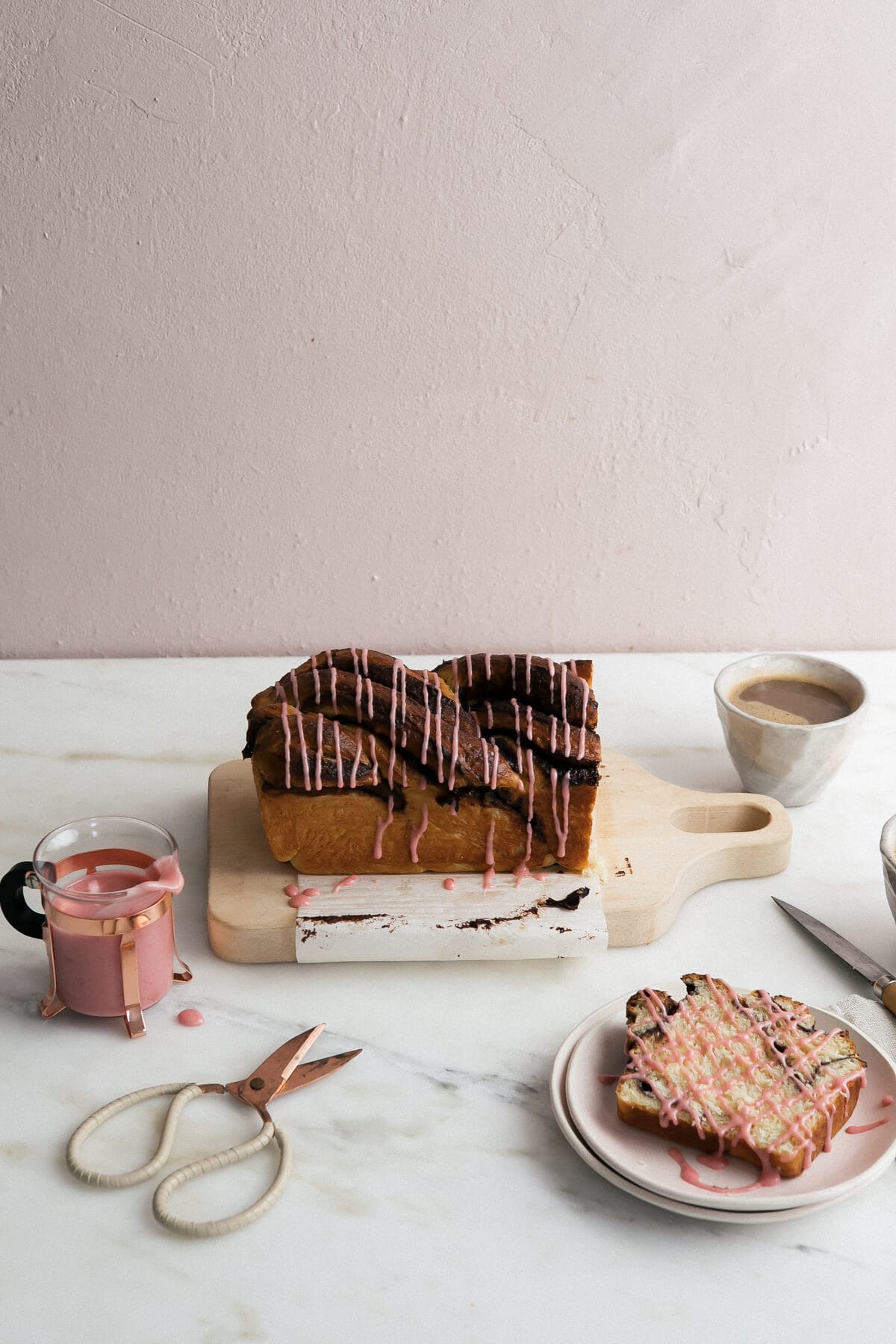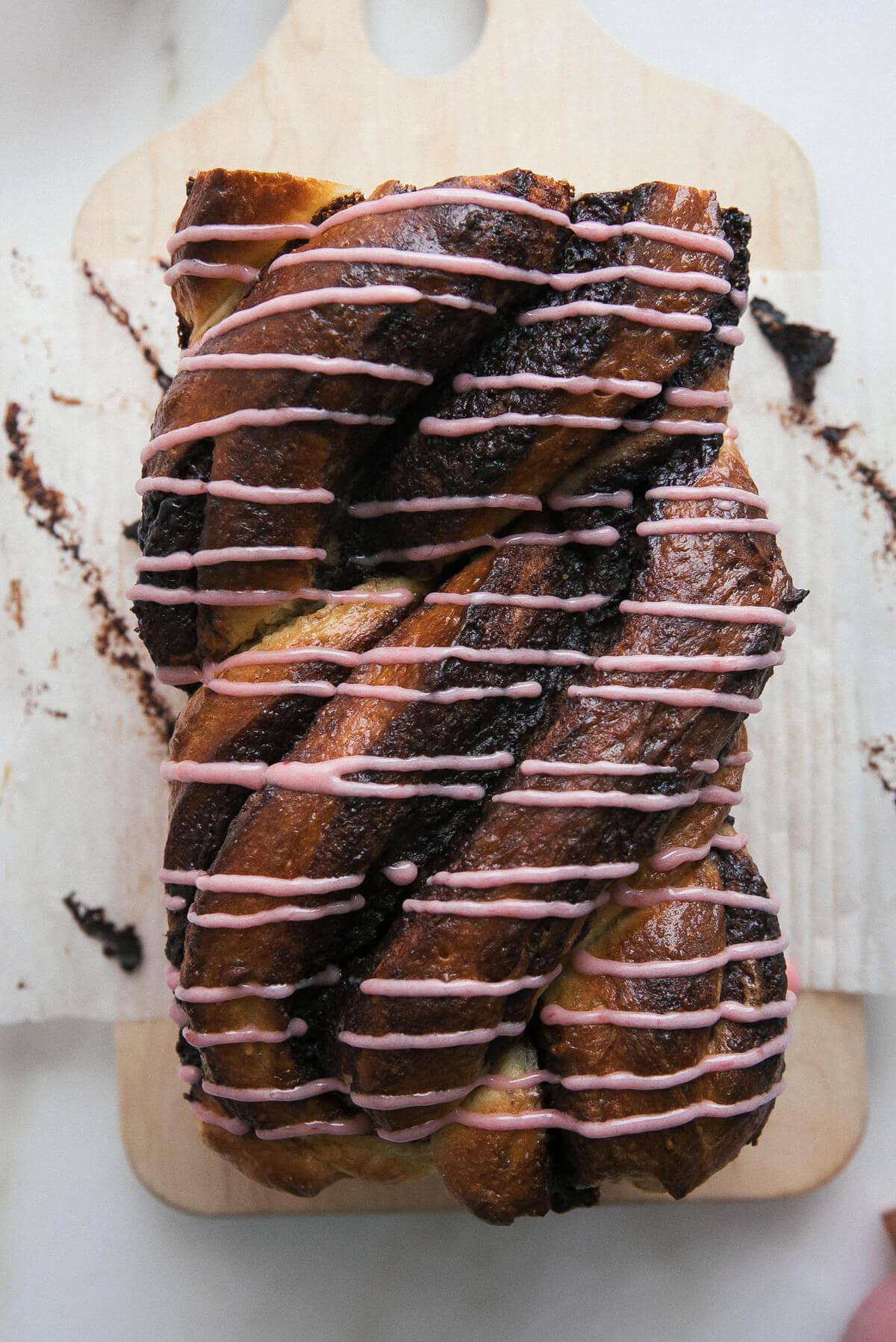 It is delicious and soft and spiced with all-spice and cinnamon and cloves and of course, cocoa powder. They work surprisingly well with the tart rhubarb. It might sound weird but it is, in fact, BOMB AF.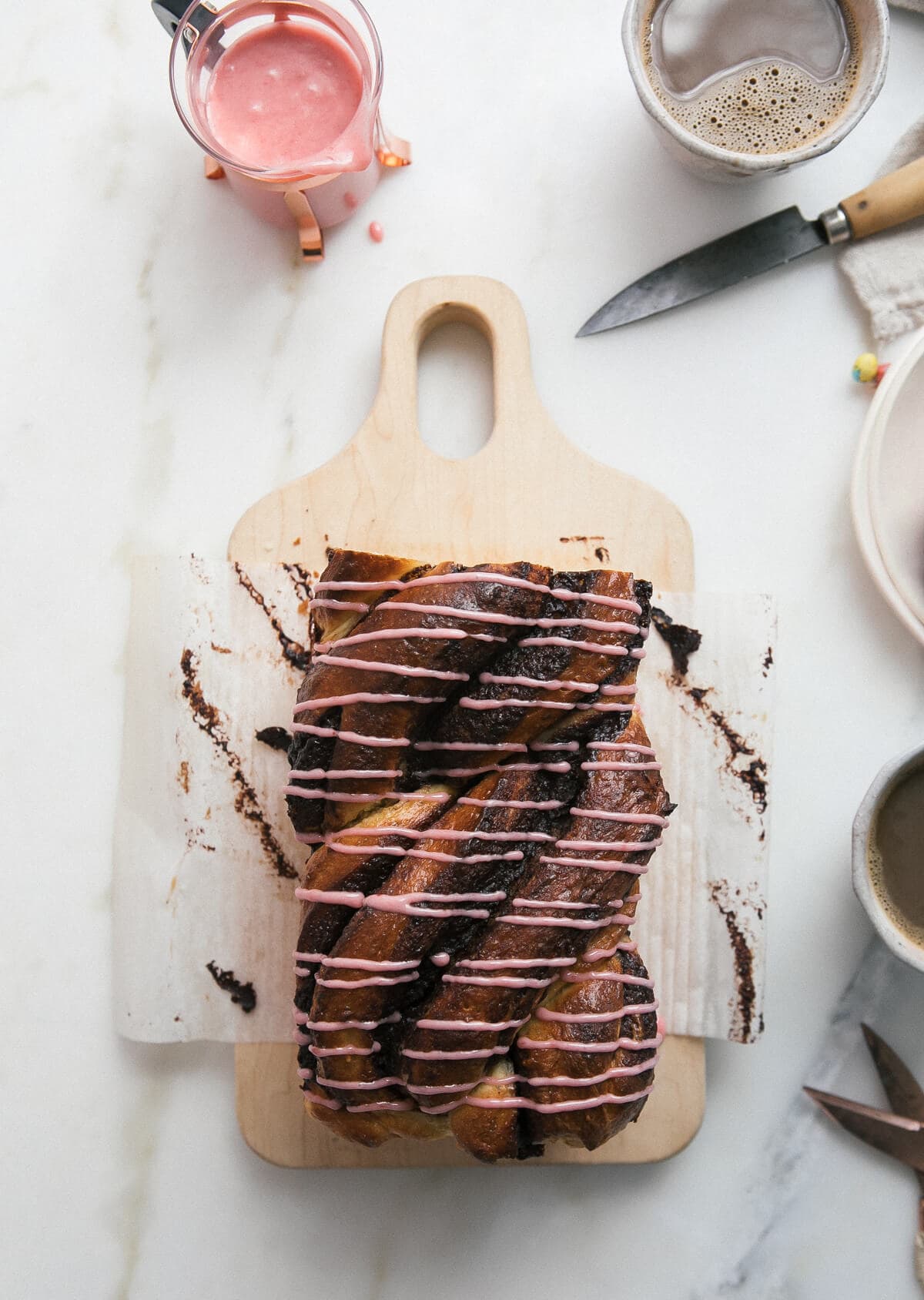 If you've never made a babka, it is a blast and equal parts stressful, especially for first-timers. I'm hoping this step-by-step action helps. It's not nearly as difficult as you think it is.
Happy week, my friends!
xo
Adrianna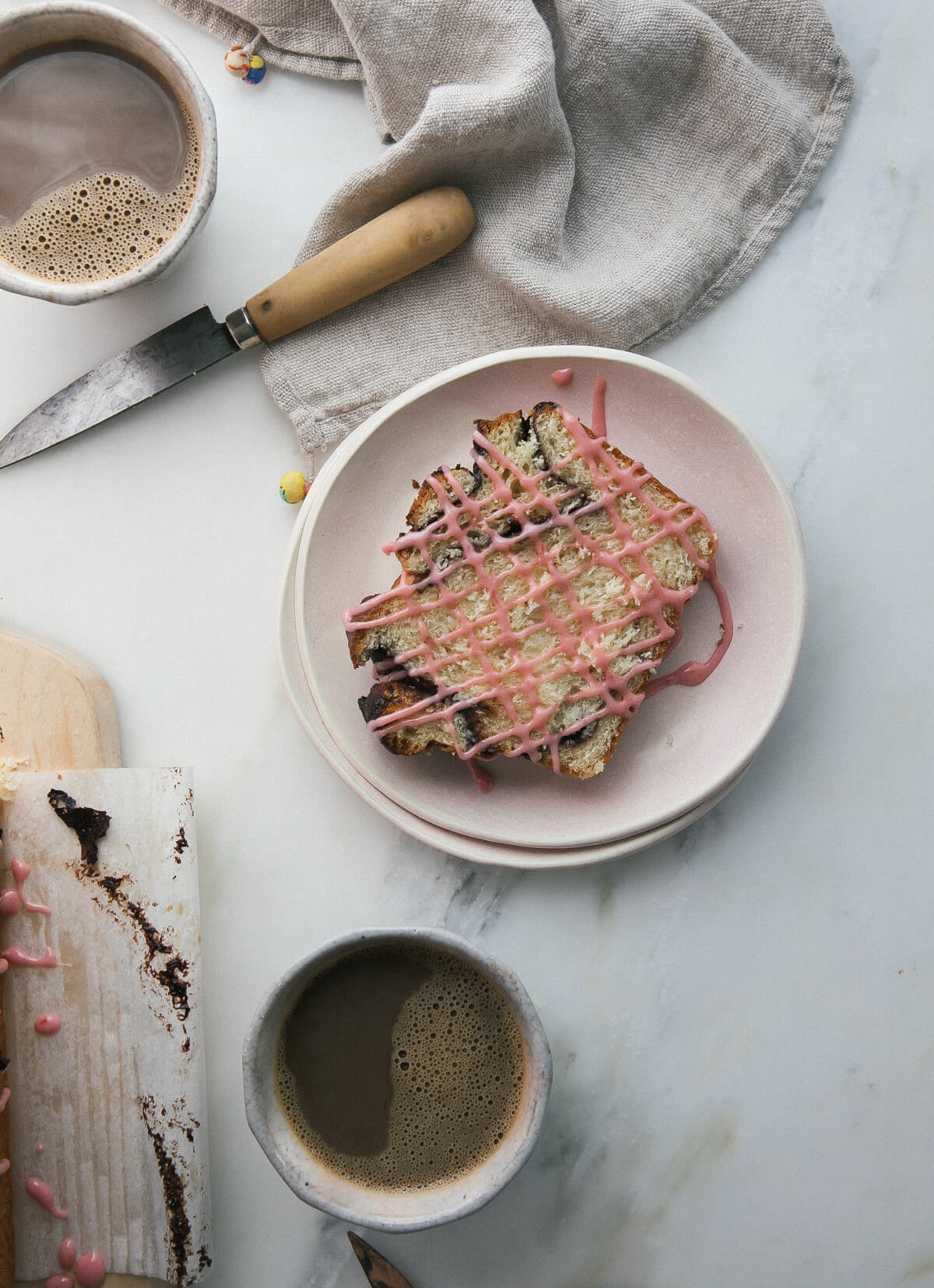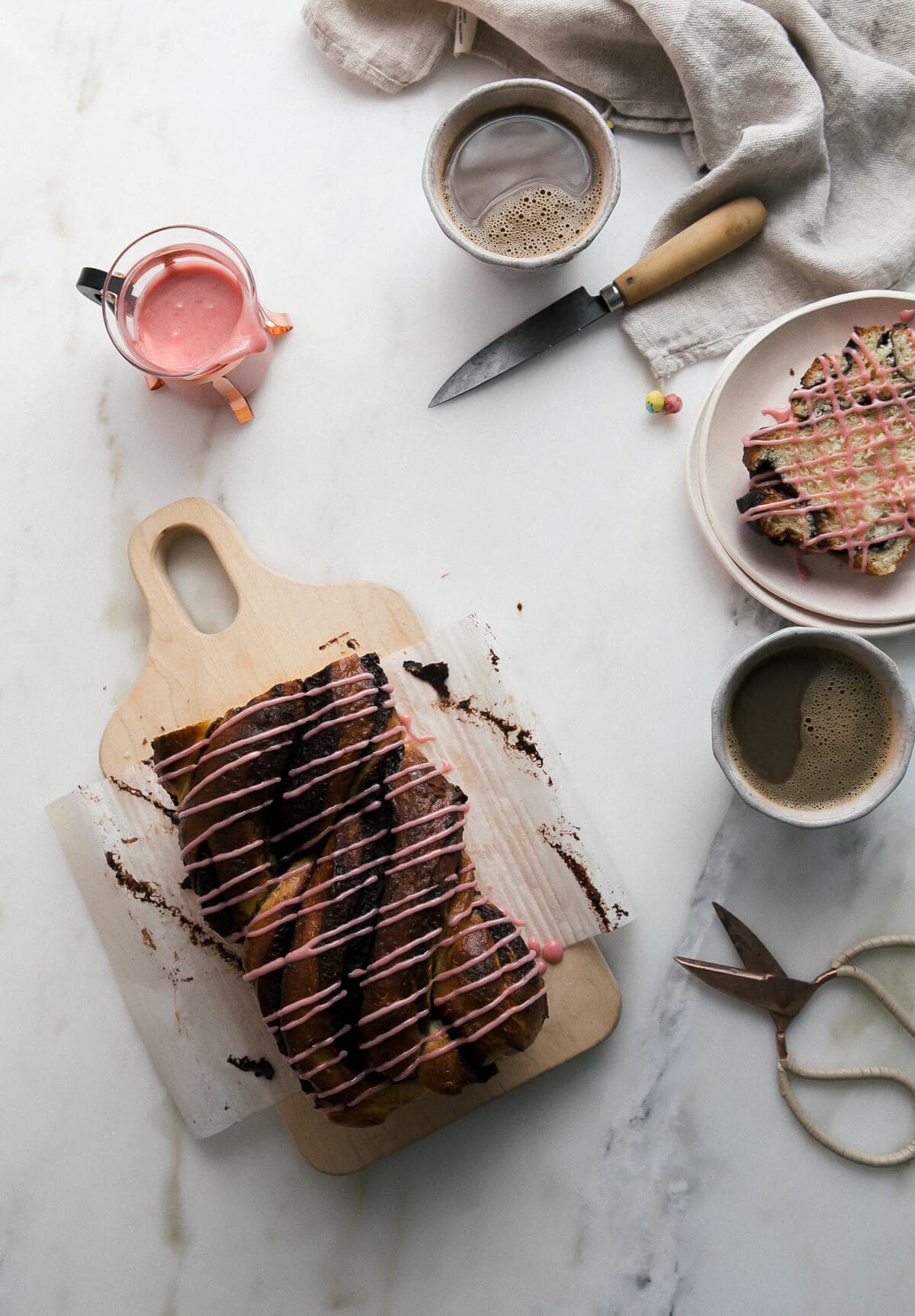 Spiced Babka with Roasted Rhubarb Glaze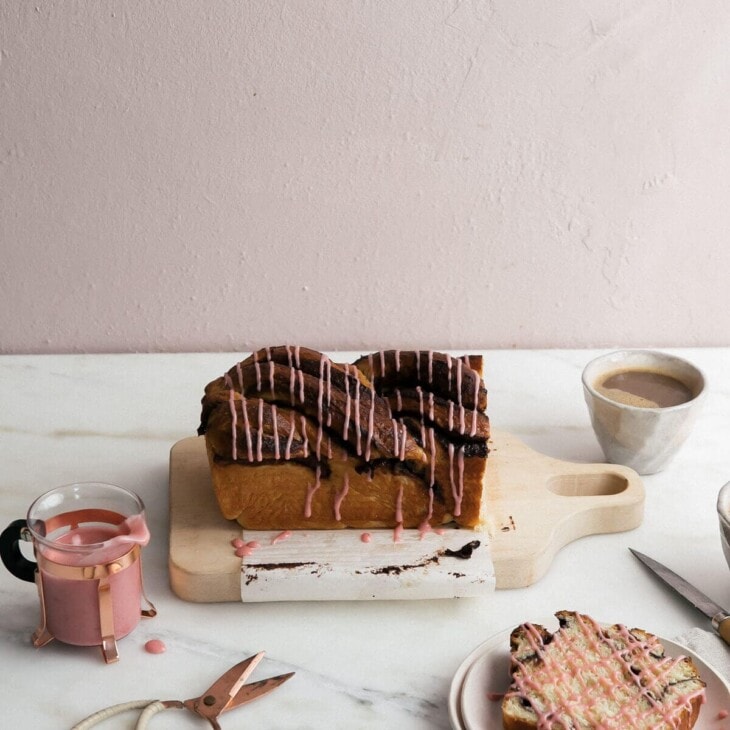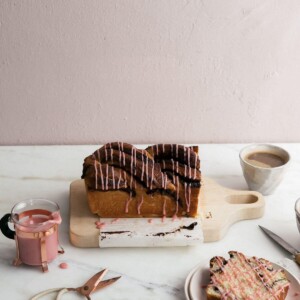 Ingredients
Babka Dough:
2 3/4

cups

all-purpose flour

3

tablespoons

sugar

1 1/4

teaspoons

salt

1

tablespoon

instant yeast

3

large eggs

1/4

cup

lukewarm water or warm milk

8

tablespoons

room-temperature unsalted butter
Spiced Chocolate Filling:
1/2

cup

unsalted butter

,

room temperature

1/3

cup

cocoa powder

3

tablespoons

brown sugar

3

tablespoons

white granulated sugar

1

tablespoon

honey

1

teaspoon

ground cinnamon

1/2

teaspoon

ground all-spice

1/2

teaspoons

salt

1/4

teaspoon

ground cloves
Egg Wash:
1

large egg yolk

,

whisked
Roasted Rhubarb Glaze:
1/4

pound

rhubarb

,

about 1 to 2 stalks, trimmed and cut into pieces

1/2

cup

white granulated sugar

Juice from 1/2 lemon or 1 lime + a squeeze more right before serving

Pinch

of salt

2 1/2

cups

powdered sugar
Instructions
To make the Babka Dough:
In a stand mixer, with the dough hook, mix together all of the dough ingredients to form a mostly smooth, shiny dough. Don't worry; what starts out as a sticky mess becomes beautifully satiny as it kneads. Knead this dough on medium speed for about 5 minutes.

Spray a medium bowl with cooking spray. Transfer the dough into the greased bowl, using a spatula because the dough will be a bit sticky. Cover the bowl with a clean kitchen towel and let it rise for 1 hour. If you want to to make this ahead, you can cover the bowl with plastic wrap and transfer it to the fridge and continue with the recipe the next morning. Or, you can continue with it immediately.
To make the Spiced Chocolate Filling:
Place all of the filling ingredients to the clean bowl of a stand-up mixer and beat until thoroughly combined. Note: I use the stand-up mixer because I'm lazy but you can totally just mix this with a fork, too.
To Assemble the Babka:
Grease and line a 8x4-inch or 9x-5-inch loaf pan.

On a liberally floured surface, dump the dough out and roll it into a rectangle that's about 10-inches x 12-inches. Don't be shy to break out a measuring tape. Spread the filling evenly onto the rectangle and stop about 1/4-inch before you reach the edge. Roll the rectangle tightly, in a horizontal fashion, into a log. Transfer the log to a lightly floured cutting board and transfer to the freezer (this will help when we cut and form the babka) for about 10 minutes.

After the log has chilled, remove it from the freezer. Using a serrated knife, slice off the ends and discard. Slice the log in half and lay the two halves next to each other, cut side up. (See the photos above for help!) Pinch the tops together to seal them. And then lift one strand over the other, forming a twist. Try your hardest to keep the cut sides up. Repeat until you've worked your way down the entire log. Carefully transfer it to the prepared loaf pan. Cover with a clean kitchen towel and place in a draft-free place in your home until it doubles in size, about 1 hour.

Preheat the oven to 350 degrees F. Gently brush the tops of the buns with egg wash and transfer to the oven to bake for about 30 to 35 minutes, until lightly golden brown.
To Make the Roasted Rhubarb Glaze:
In a baking dish, combine the pieces of rhubarb, sugar, citrus juice. Transfer to the oven to bake (I roasted the rhubarb at the same time I baked the loaf and it was totally fine!) to roast for about 10 minutes, until very softened.

Spoon the rhubarb out and transfer it to a blender. Pulse until smooth, scraping down the sides as needed. Place the puree in a bowl of a stand-up mixer and sift in the powdered sugar and salt. Beat until smooth. If it's stiff, you may need to add a teaspoon or two of lemon juice or lime juice. If it's too thin, feel free to add 1/4 or 1/2 cup of powdered sugar. Set aside.
To Serve:
Remove the babka loaf from the loaf pan and allow to cool. Drizzle the rhubarb glaze all over the babka however you like. I did a couple options.

Fun fact: I transferred the glaze to a piping bag (no tip needed!) and I snipped off the end and did the drizzle that way. It made for very even stripes. Feel free to use the designs as inspo!