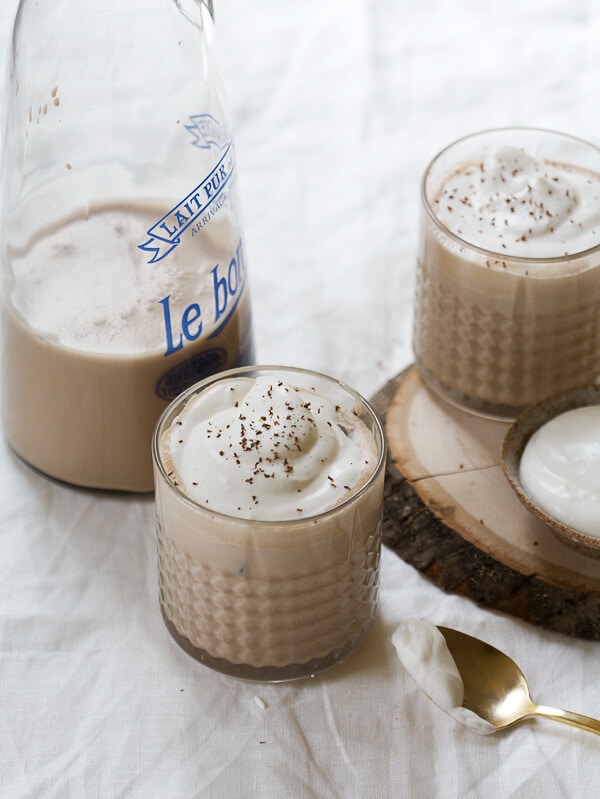 While I can totally do without Valentine's day, I absolutely LOVE St. Patrick's Day (especially Homemade Irish Cream). I love Irish food and adore the color green, though just like Valentine's Day, I don't think food should be turned green against its will. Can we just let food live? Another reason I've always loved St. Patrick's Day, in college when I worked at a brewery, it was always my highest grossing day of the year. People love an excuse to drink. People would be so drunk and since I was nice to them, they'd leave me $20 or $30 just for getting them a beer. Obviously it was my favorite day.
If I'm being honest, I don't always go for cream or milk mixed with my alcohol. I think it goes back to the days when I used to have to bus glassware that had the remnants of stout mixed with irish cream and whiskey. It was curdle-central all up in there and it was not cute, my friends.
Having said all that, I've had dreams of making Homemade Irish Cream without a curdle in sight.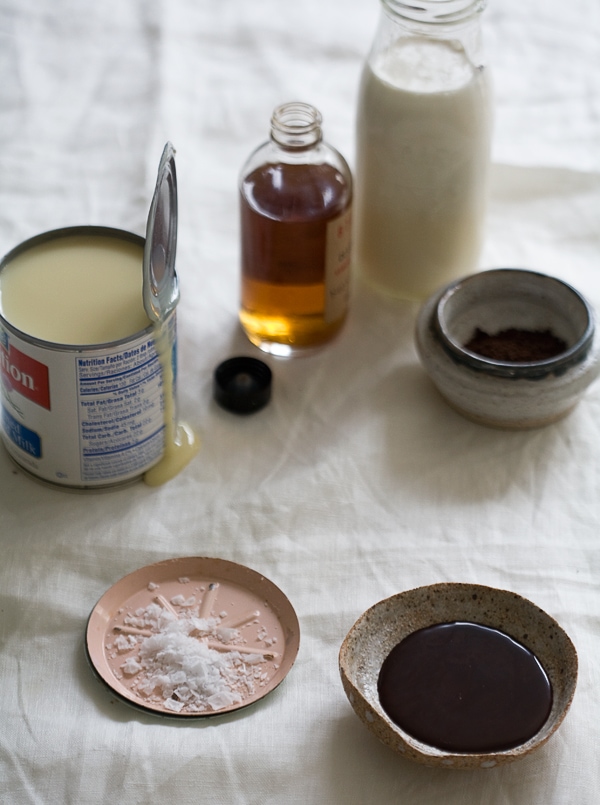 I did some research as to ensure a life free of curdling (what a gross word) and it seems it's all about adding the alcohol slowly and being sure to use heavy cream. Alcohol is an acid so making irish cream with, say, whole milk will definitely break the milk, resulting in some serious coagulation.
So, this recipe, while super easy, will direct you to add the alcohol at the very end, with the blender going, at a very slow speed. That's it!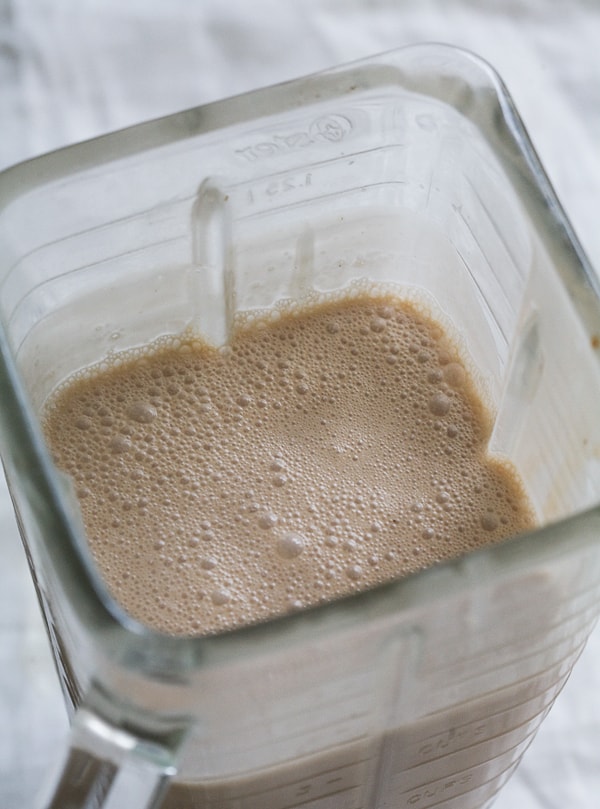 Look at her. She's so nosey. Are all dogs this nosey? I feel like they are.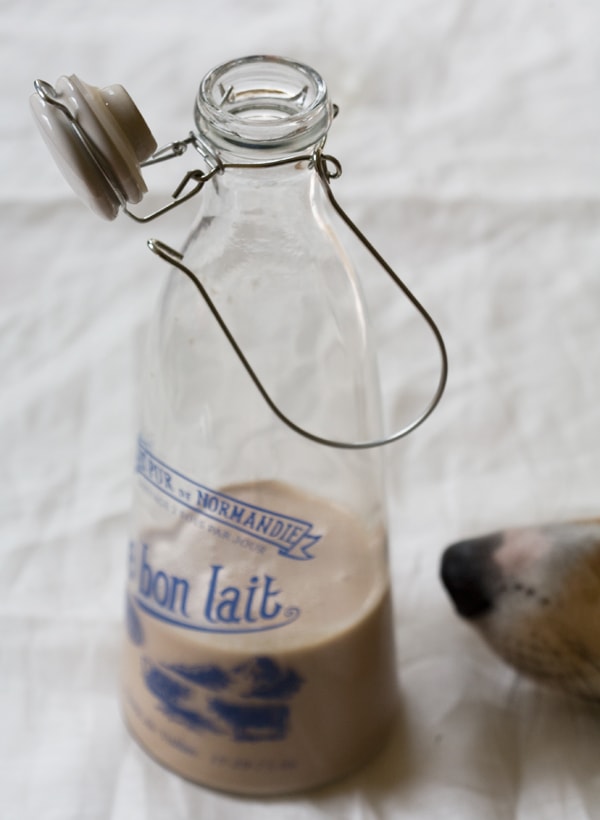 Here's the picture I was attempting to take before Miss Nosey got all up in the picture.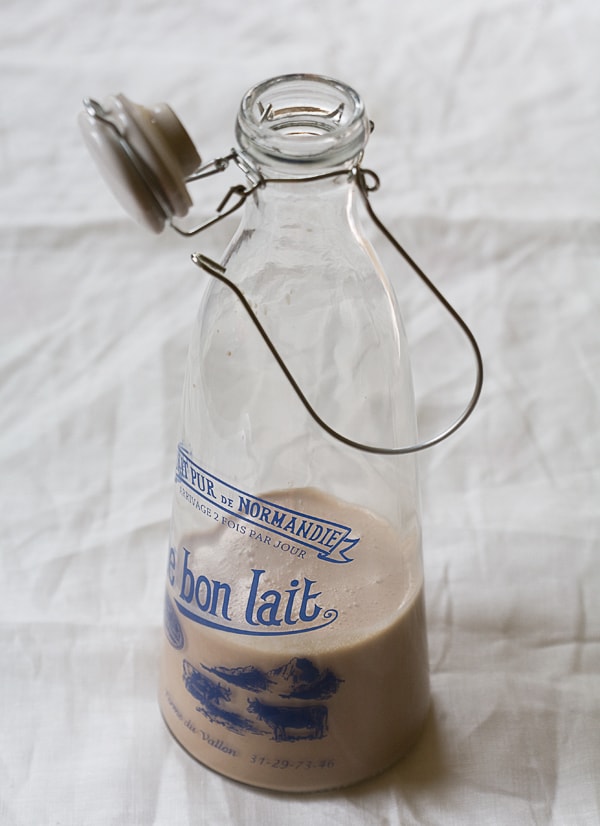 I poured this stuff over ice and then topped it with whipped cream and a zest of chocolate. Official review: I had to force myself to stop. It was 1pm on a Tuesday, after all.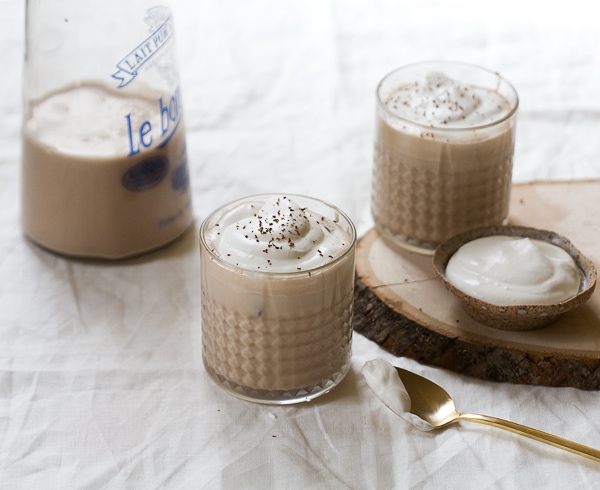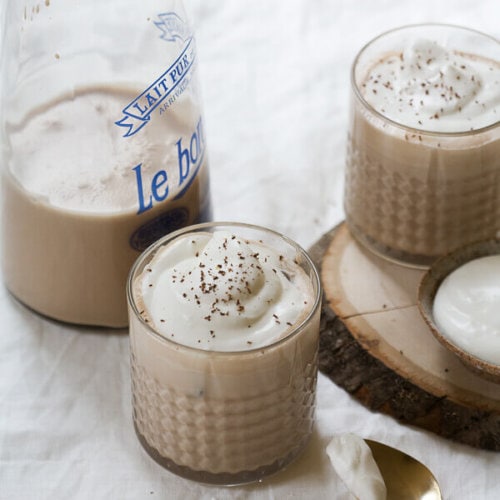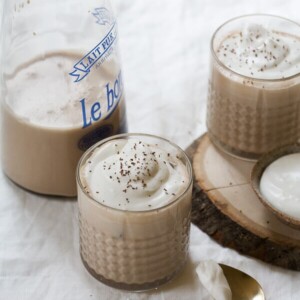 Ingredients
1

cup

heavy cream

,

divided

2

tablespoons

chocolate syrup

1 1/2

teaspoons

instant coffee granules

1/4

teaspoon

salt

1

can of sweetened condensed milk

1

teaspoon

vanilla extract

1

cup

Irish whiskey
Garnish:
Whipped cream

Small piece of chocolate
Directions
In a small saucepan, set over medium low heat, warm 1/4 cup heavy cream with the chocolate syrup, coffee granules and salt. Whisk until the coffee granules and salt have dissolved and the consistency is smooth.

To a blender, add the coffee and cream mixture, the remaining 3/4 cup heavy cream, can of sweetened condensed milk and vanilla extract; pulse until very smooth, scraping down the sides as needed. With the blender running, slowly pour in the whiskey (adding slowly will avoid possible curdling). Transfer to a pitcher and refrigerate until cold, about 1 hour. Right before serving, give it a good stir.

Serve over ice with a scoop of whipped cream and a bit of grated chocolate, if you like!
Nutrition Facts
Homemade Irish Cream
Amount Per Serving (4 cups)
Calories 451
Calories from Fat 145
% Daily Value*
Fat 16.1g25%
Cholesterol 60mg20%
Sodium 90mg4%
Potassium 254mg7%
Carbohydrates 37.9g13%
Protein 5.3g11%
* Percent Daily Values are based on a 2000 calorie diet.