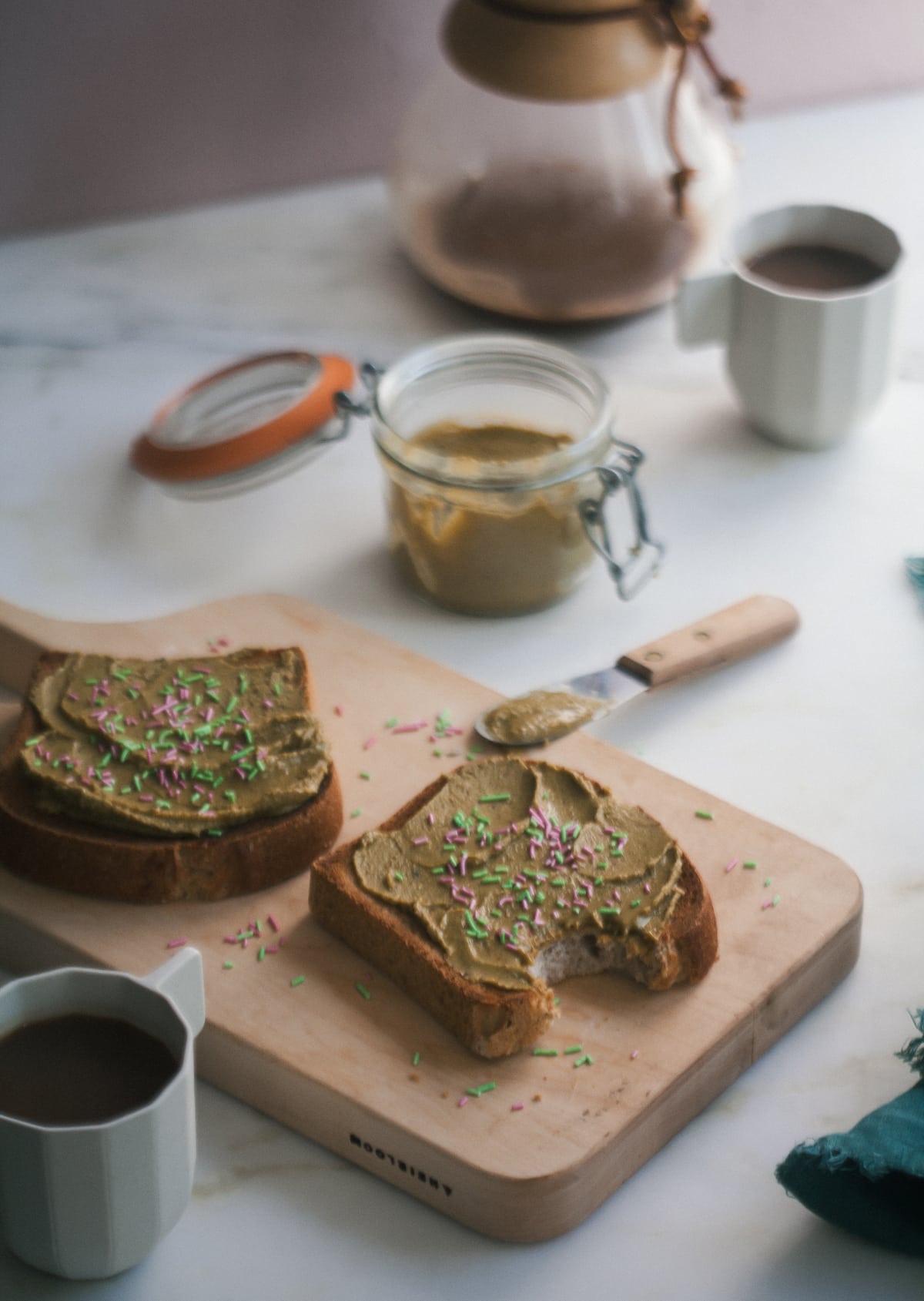 A few months ago I made this Italian Plum Pistachio Cake and it was bomb dot com but really the part that I loved the most was the pistachio paste. IT WAS SO GOOD. When I made it I had to use all of it for the cake but I kept thinking, this should really be put on toast and consumed as a snack.
So, here I am, pushing this onto you all.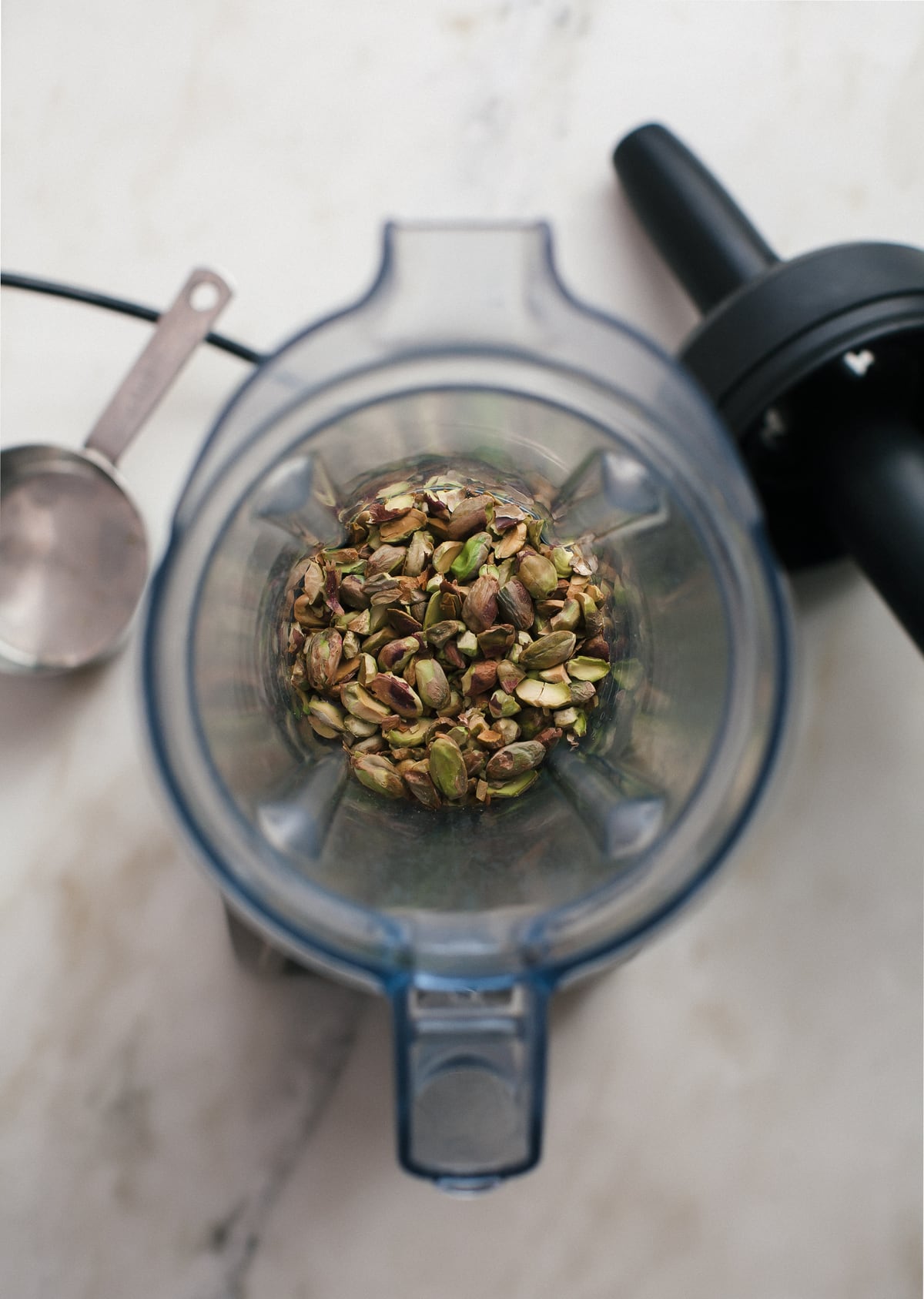 I should be fired because I'm about to mention the holidays in September…
…but this would be great to make for the holidays as gifts because it's SO simple and easy…minus the peeling of pistachios.
Do yourself a gigantic favor and buy shelled pistachios. Treat ur self!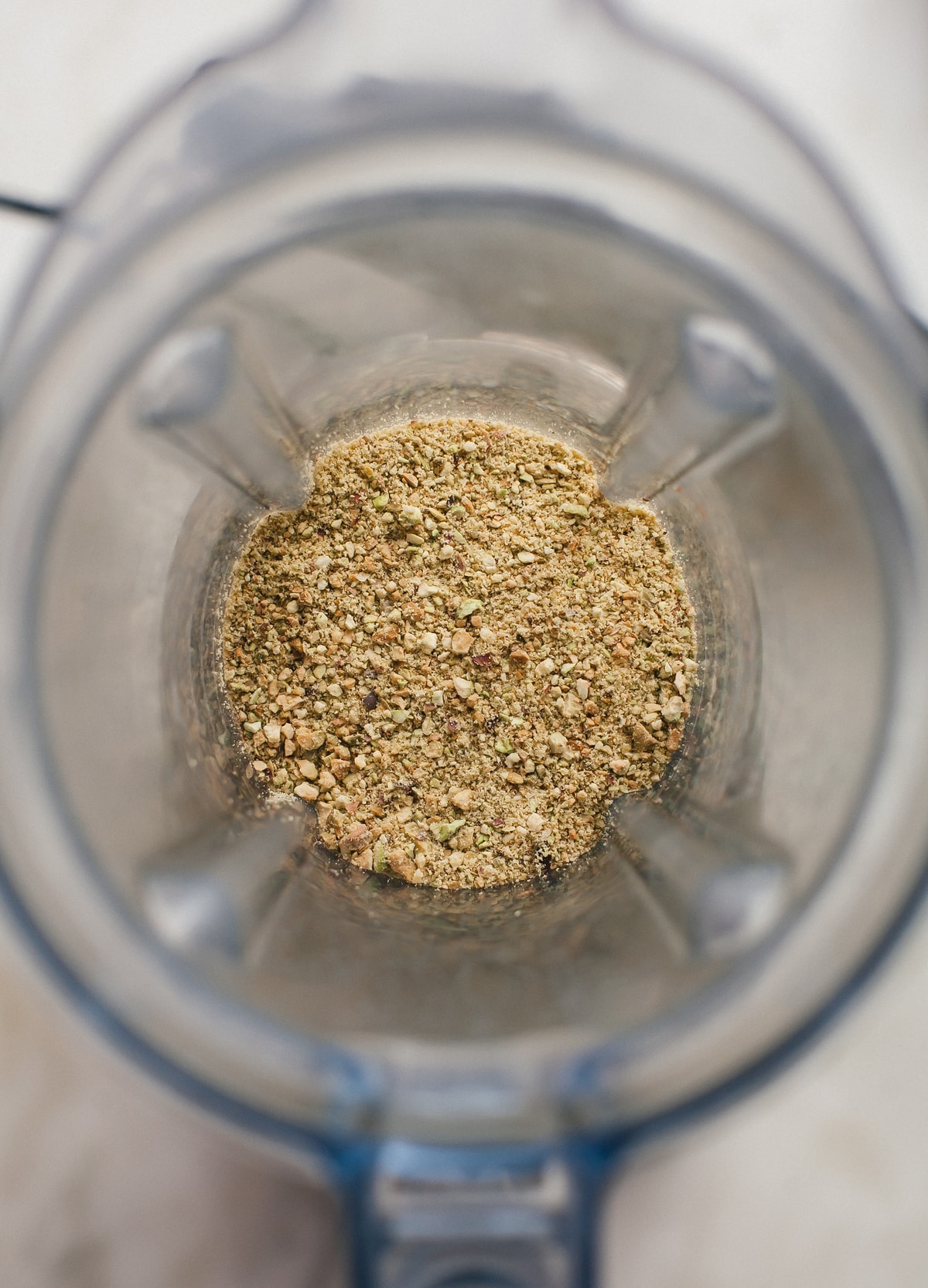 Do not be like me and spend 30 minutes shelling pistachios. There's this very known trick that if you want to peel the skins off pistachios, you can cover them in boiling water and then rub them in a towel. I can tell you that it is 100% not worth the extra step.
If you want to get the purest of green color, then feel free to just rub the pistachios in between two towels when they're dry and shelled. Some of the skins should fall off.
Let's be honest, pistachio paste is not a beauty queen. It's not the belle of the ball so just do what you need to do to make it look cute – put sprankles all over it.
I bought these pretty sprinkles in Denmark. I love them so much.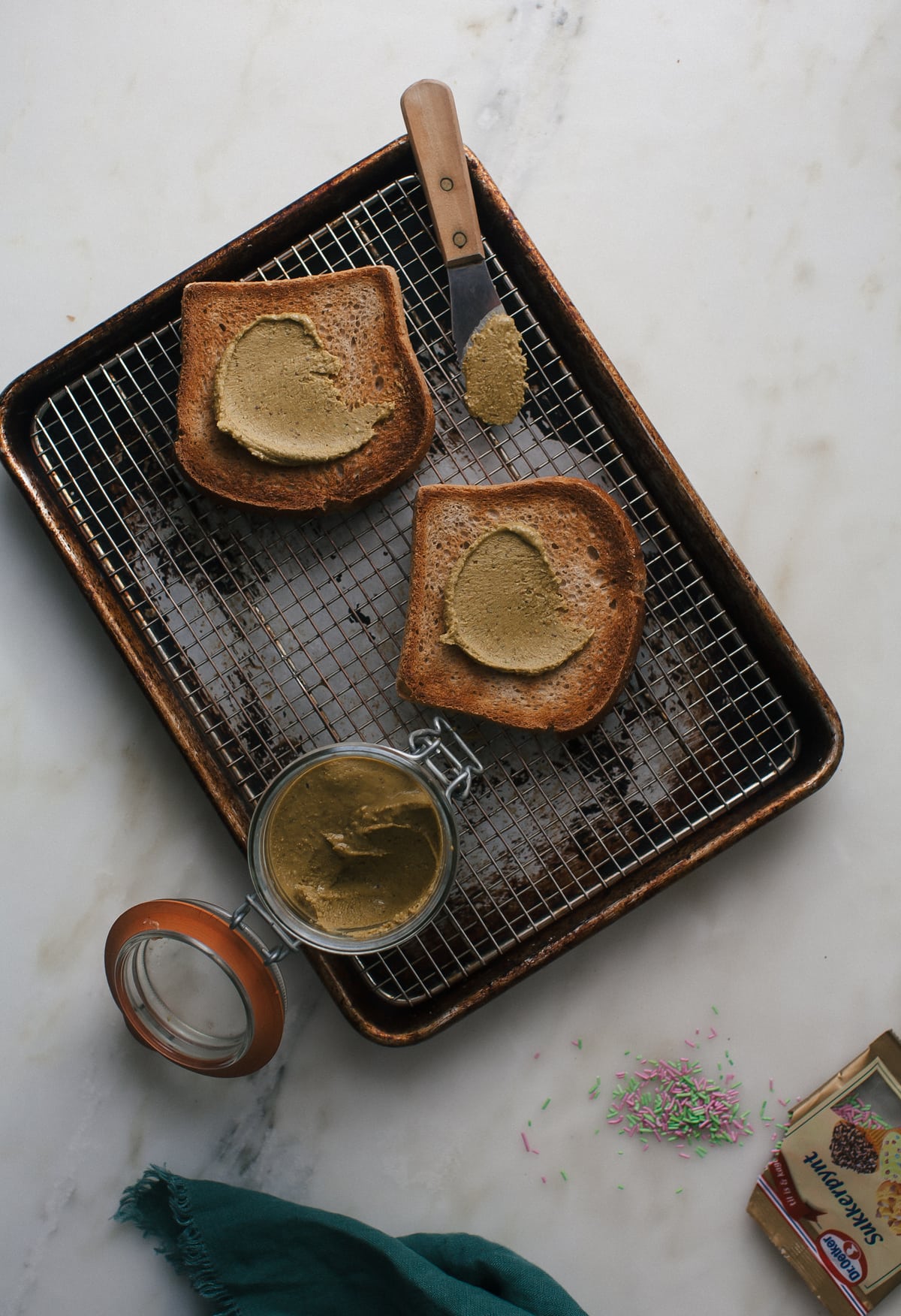 I'm super excited because tomorrow I'm going to The Hollywood Bowl to see Flying Lotus + Thundercat–V V EXCITED.
I'm contemplating whipping this stuff up again and serving it on some Ritz crackers. I can't think anything more snack-worthy!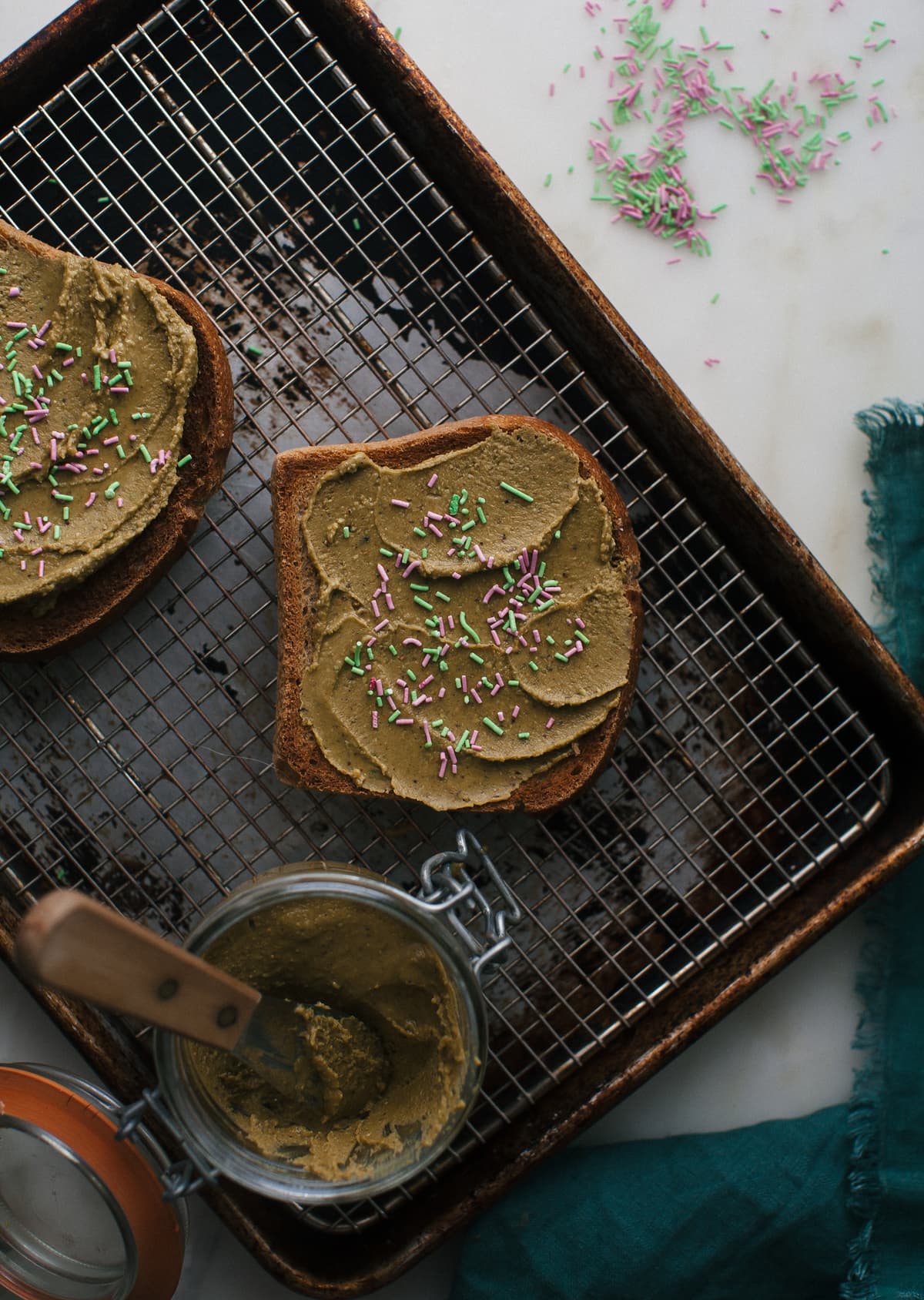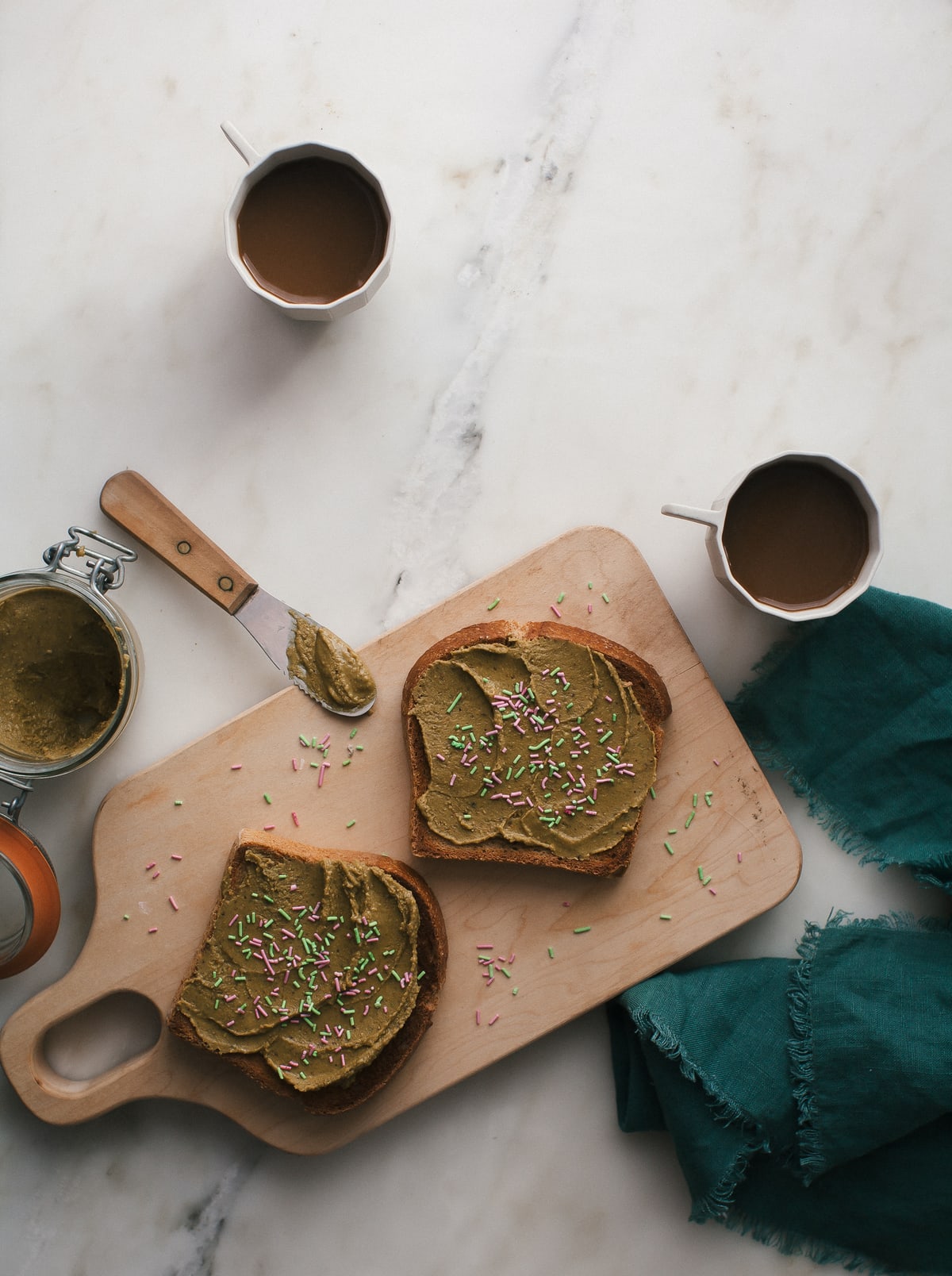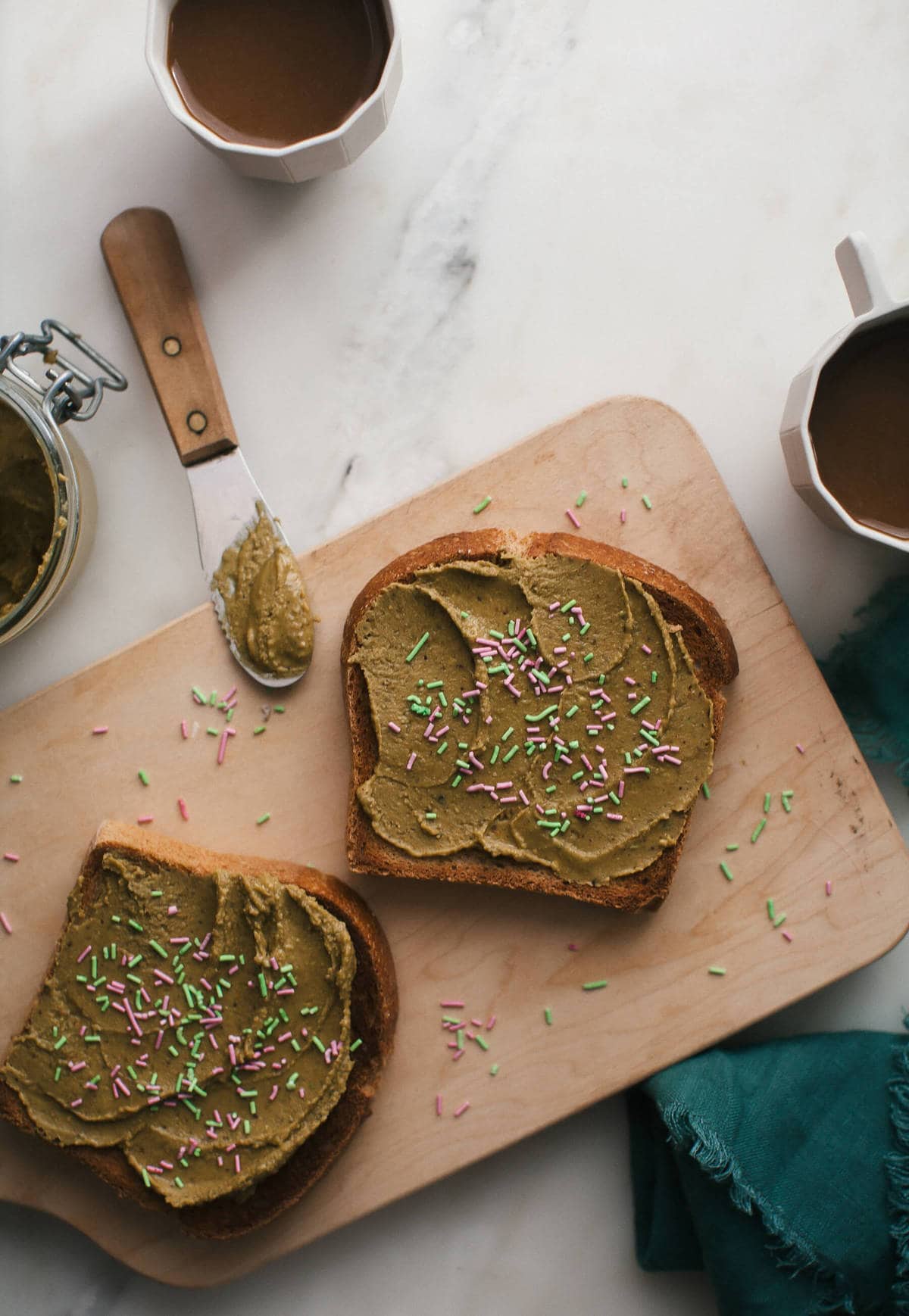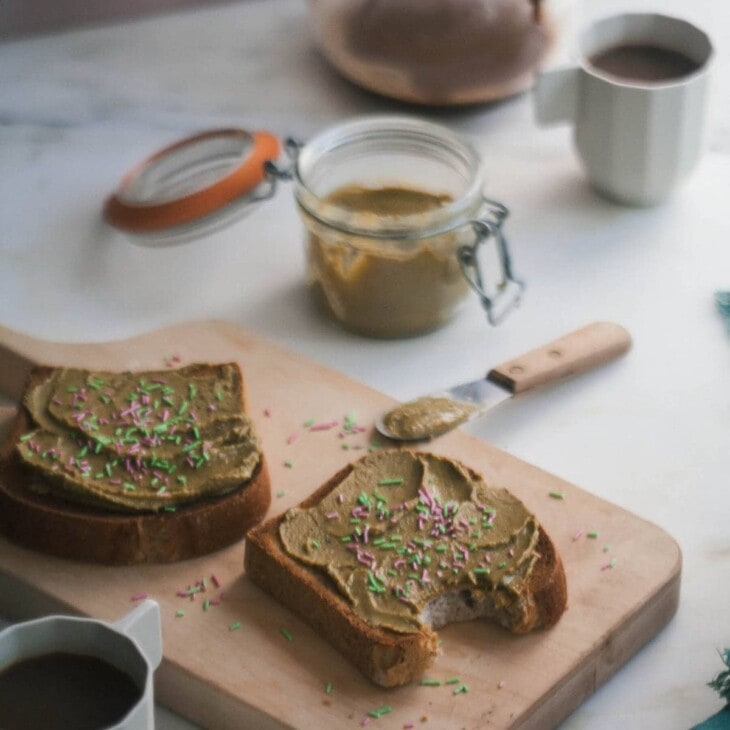 Print Recipe
Let's Make Coconut Pistachio Butter!
Serving Size:
/4 cup pistachio butter
Ingredients
1

cup

shelled pistachios

1/4

cup

sugar

1 1/2

tablespoons

water

4 to 5

tablespoons

melted coconut oil

Pinch

of salt
Instructions
To make the pistachio paste: To a high-powered blender or food processor, add the pistachios. Pulse until roughly ground. Transfer to a small bowl. In a small saucepan, combine the sugar and water.

Cook over high heat until it reaches 220 degrees and is bubbling. Pour over the pistachios and mix immediately with a silicon spatula. This is hot sugar so do not try and get the pistachios off the spatula (I did this and burned my finger).

Transfer the pistachio/sugar mixture to the blender and pulse until finely ground. While the machine is running, pour in the oil and salt. Blend until it resembles a soft nut butter, about 2 minutes. Give it a taste and add more salt if you like. Serve on anything: toast, fruit, carbs...whatever you like. This is best stored in the fridge. Just a heads up, when this nut-butter is cold, it'll be super firm (because of the coconut oil), simply bring it to room temperature and it'll be easily spreadable.