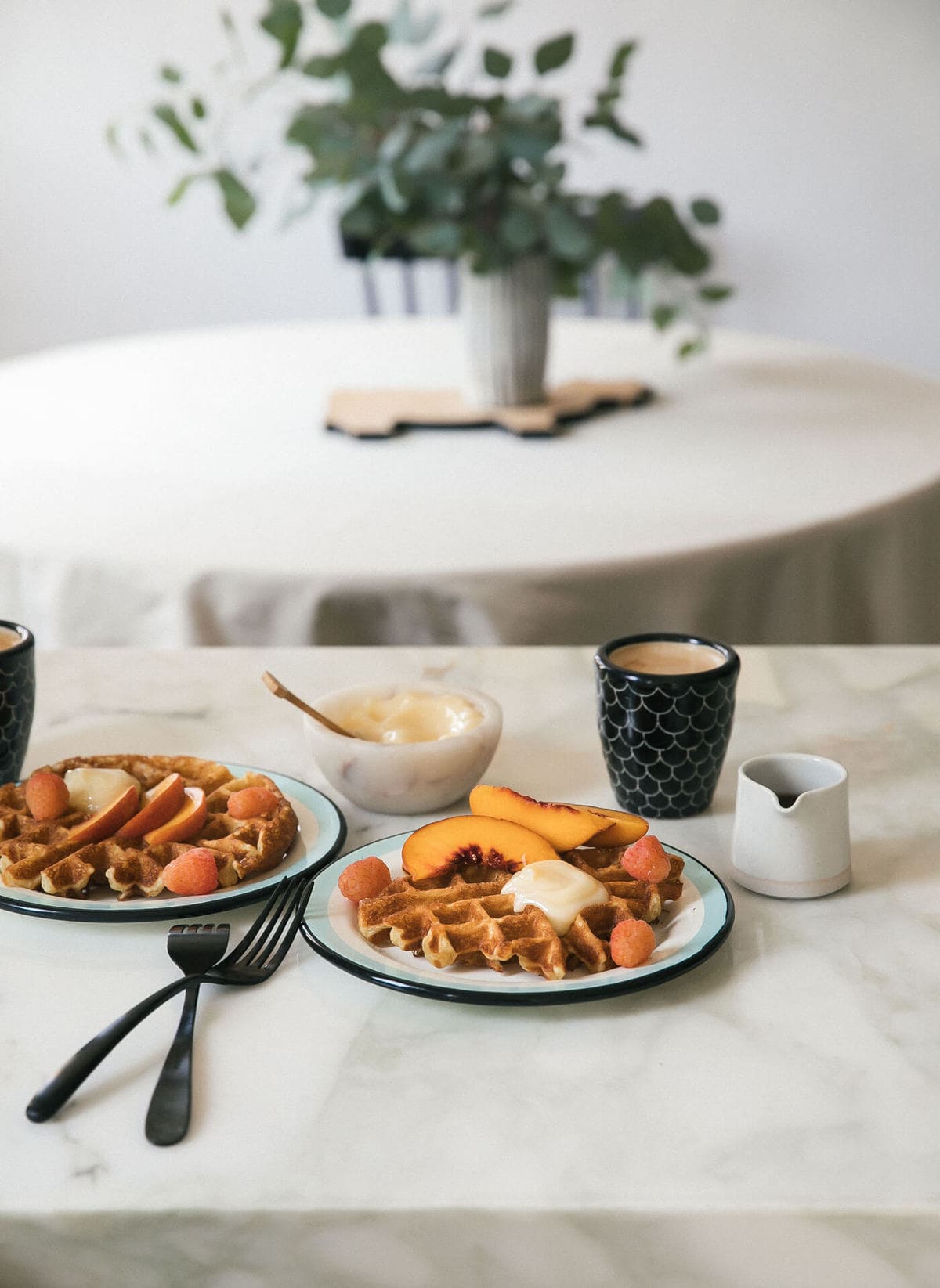 I put this recipe for Very Crispy Waffles in The Cozy Coloring Cookbook a few years ago (I can't believe it came out two whole years ago) and realized I have never ever shared it! This recipe was developed by Billy, while I was developing another recipe.
Sometimes we work that way. I'll give him an idea, a jumping off platform, he'll do the research and begin. And then I'll work on something else and by the end of our trials we usually have things for the other person to try. And then we tweak and adjust from there.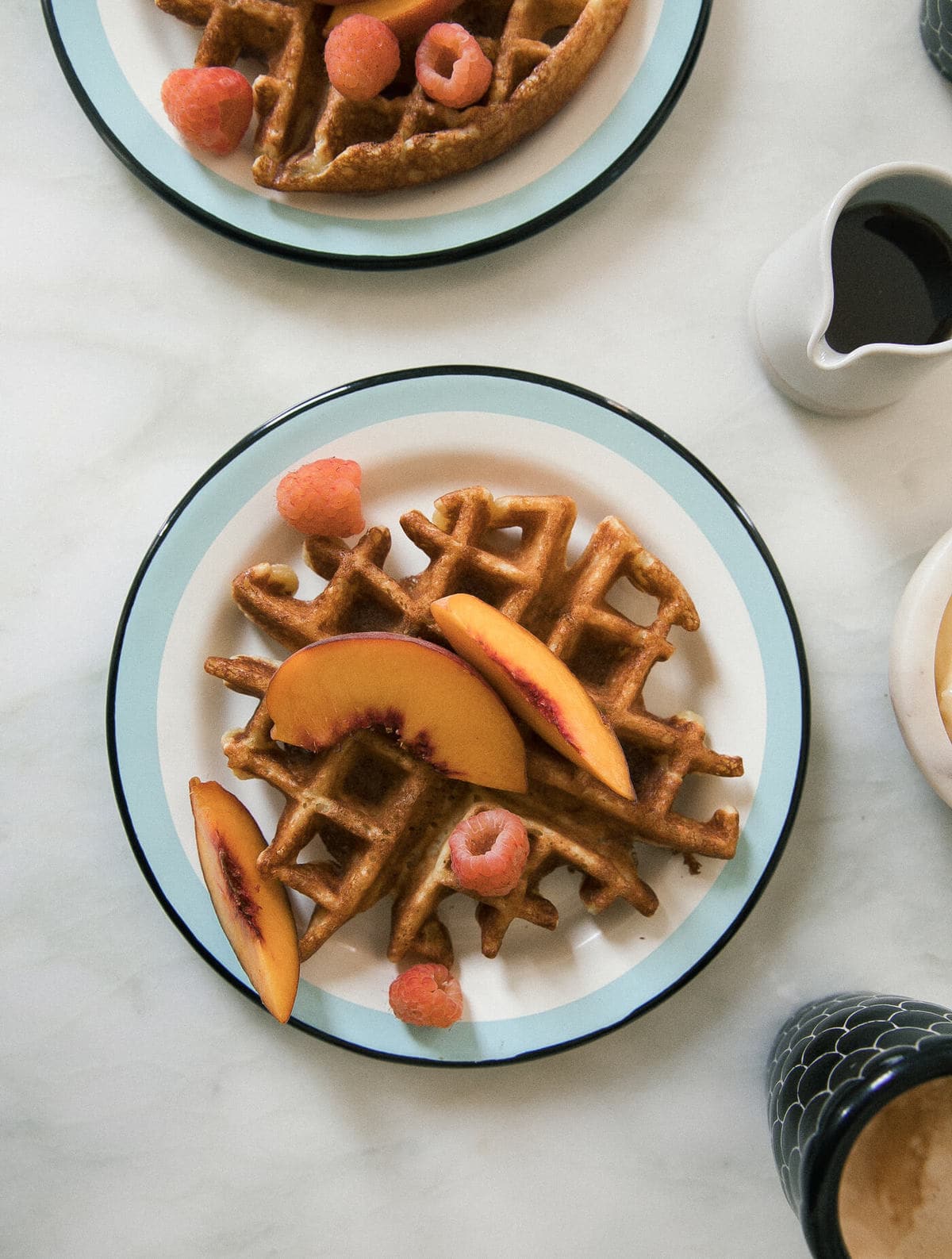 These were inspired by the waffles at Dinette in Los Angeles. Maybe the best waffle I've ever had. It's super crispy and VERY sweet (not my favorite aspect of them, tbh) and then they're topped with sea salt and some maple syrup. THEY ARE SO GOOD.
In the name of research, we headed to Dinette in Echo Park to eat them. These waffles have actually been something I've really missed about not living in Echo Park. I think of them constantly lol. So I figured I'd better learn how to make something similar.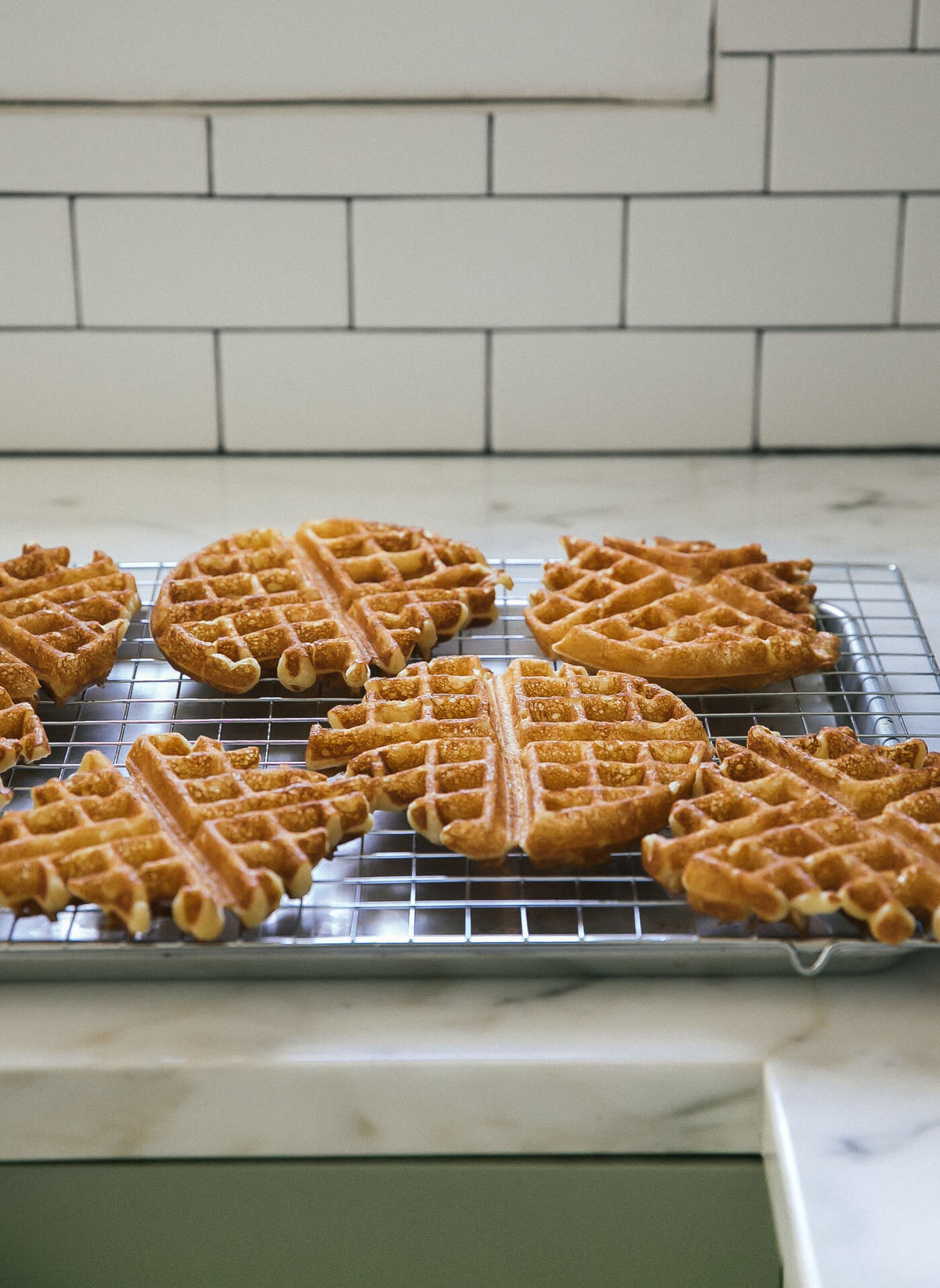 Continue Reading