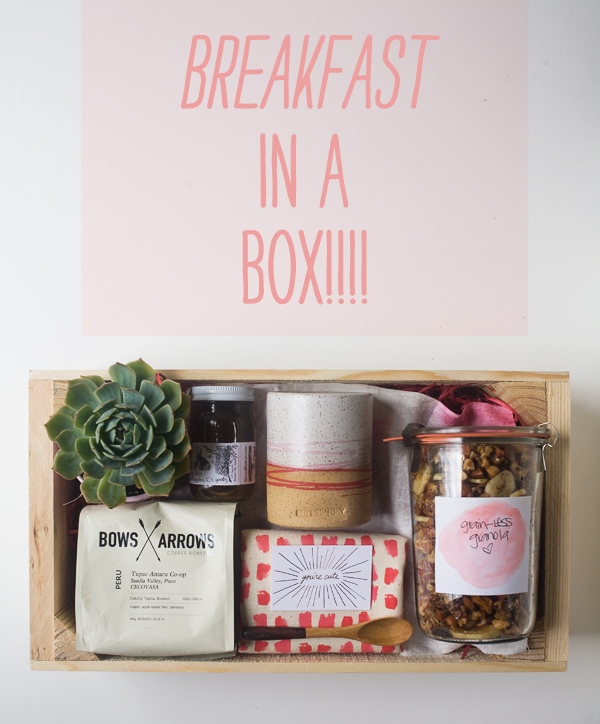 My mama is one of the healthiest people I know. In fact, she's the one who inspired me to start working out regularly and eating a wee bit healthier. She eats the cleanest diet known to man and works out almost everyday. She loves Zumba, which means she knows more Pitbull and Drake songs than I do!
I figured I'd skip the perfume this year (though this scent subscription box thingy sounds awesome!) and give her something that is half homemade, half purchased and super cute. Enter: Breakfast In a Box!
Mailing food can be tough so I opted to go with this grain-free granola. Right after I made my first batch, I freaked out because I loved it so much and called my mom. She loooves granola, so I made some to include in this basket.
The granola was enough to fill this Weck Jar. As for the label, I took a piece of an index card, painted on a messy circle with some watercolors, waited for it to dry and wrote "Grain-less Granola." Couldn't be easier. I swear watercolors are my jam.
To secure it I sprayed it with a spray adhesive (my favorite thing ever) but some double-stick scotch tape would do the trick too!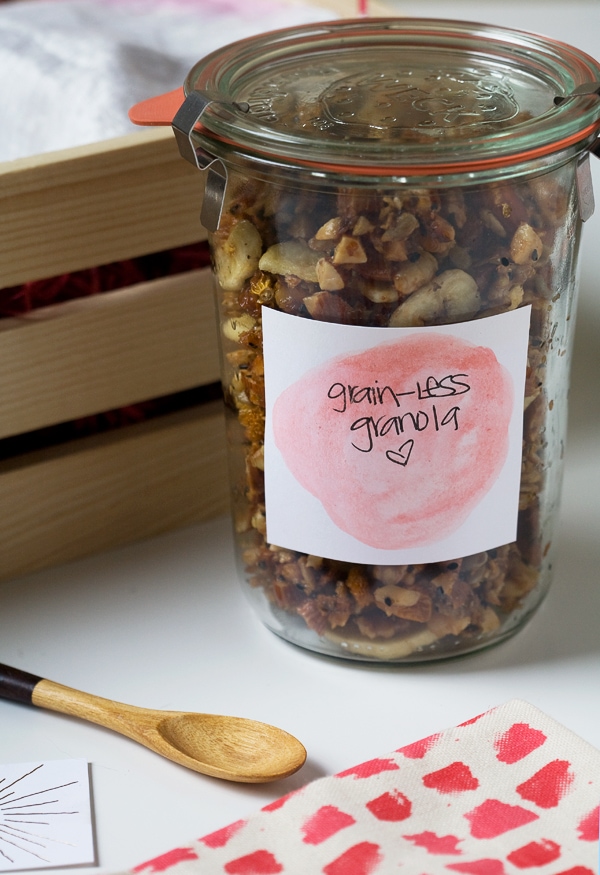 I found this very local honey called Buzzed Honeys and included a jar so my mom can pour a little on top of her granola that she'll probably eat with cold almond milk. (I know her well!)
I also figured she'd need a cute linen to wipe her mouth with. I picked this one up from Anthropologie.
Josh recently bought this bag of coffee from Bows and Arrows and I was stoked to see that it was from Peru. This was actually the first time I've tried Peruvian coffee. Since my mom is Peruvian, I thought it would be fitting to buy her a bag.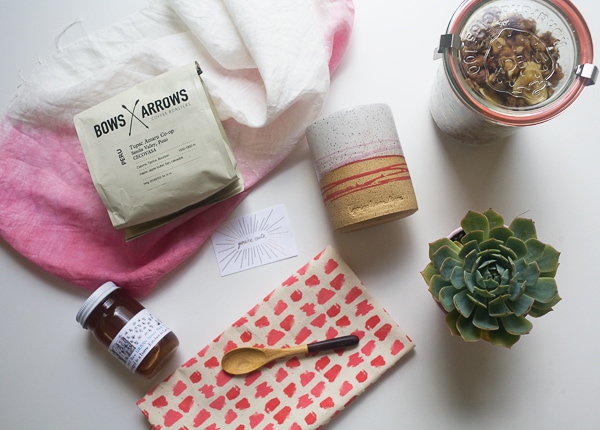 Another hobby my mom and I share is ceramics. She took it for years and when I'd call her with my gripes about not being able to center, trim properly, etc., she'd always give me a few tips and pointers that really helped. I buy her fancy ceramics sometimes because I know she loves it so.
I've been eyeing Ben Medansky's ceramics for a very loooong time. I think this pink ceramic mug is pretty cute and perfect for Mother's Day.
It's actually so cute that I wish I could keep it for myself.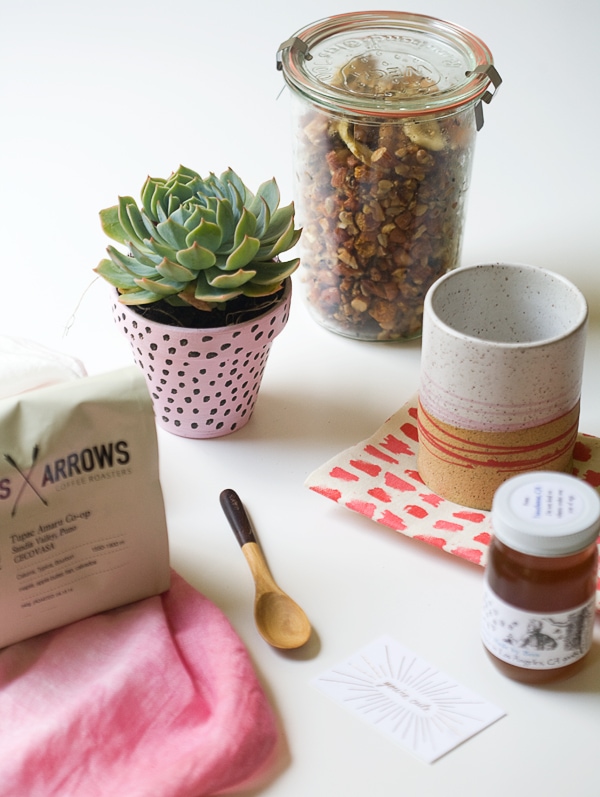 And since my mom is the cutest (yours is too), I included a little card from Ashkan.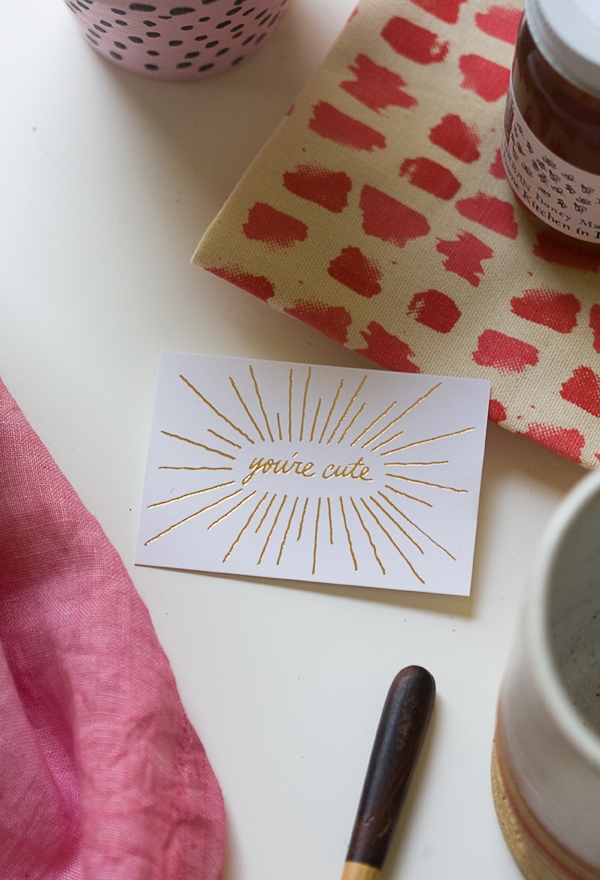 What I love about this basket is that you can make it your own. I splurged a bit but you can definitely find a super cute mug that costs less, coffee from your local coffee shop and good-quality honey from the grocery store. I say make it your own, think about what your mama loves to eat for breakfast. I hope she likes it. I think she will.
(And here's last year's Mother's Day post. My mama really is the best.)
Shopping Resources:
Wooden crate (The one pictured was purchased from Michael's)
Teak Spoon
Weck 26-ounce Jar
"You're Cute" Cards
Ben Medansky Mug
Painted Napkin
Jar of Buzzed Honey
Pretty succulent in a pot I painted
Bows and Arrows Coffee
Basket stuffed with raffia (and then I lined with a piece of linen I had)