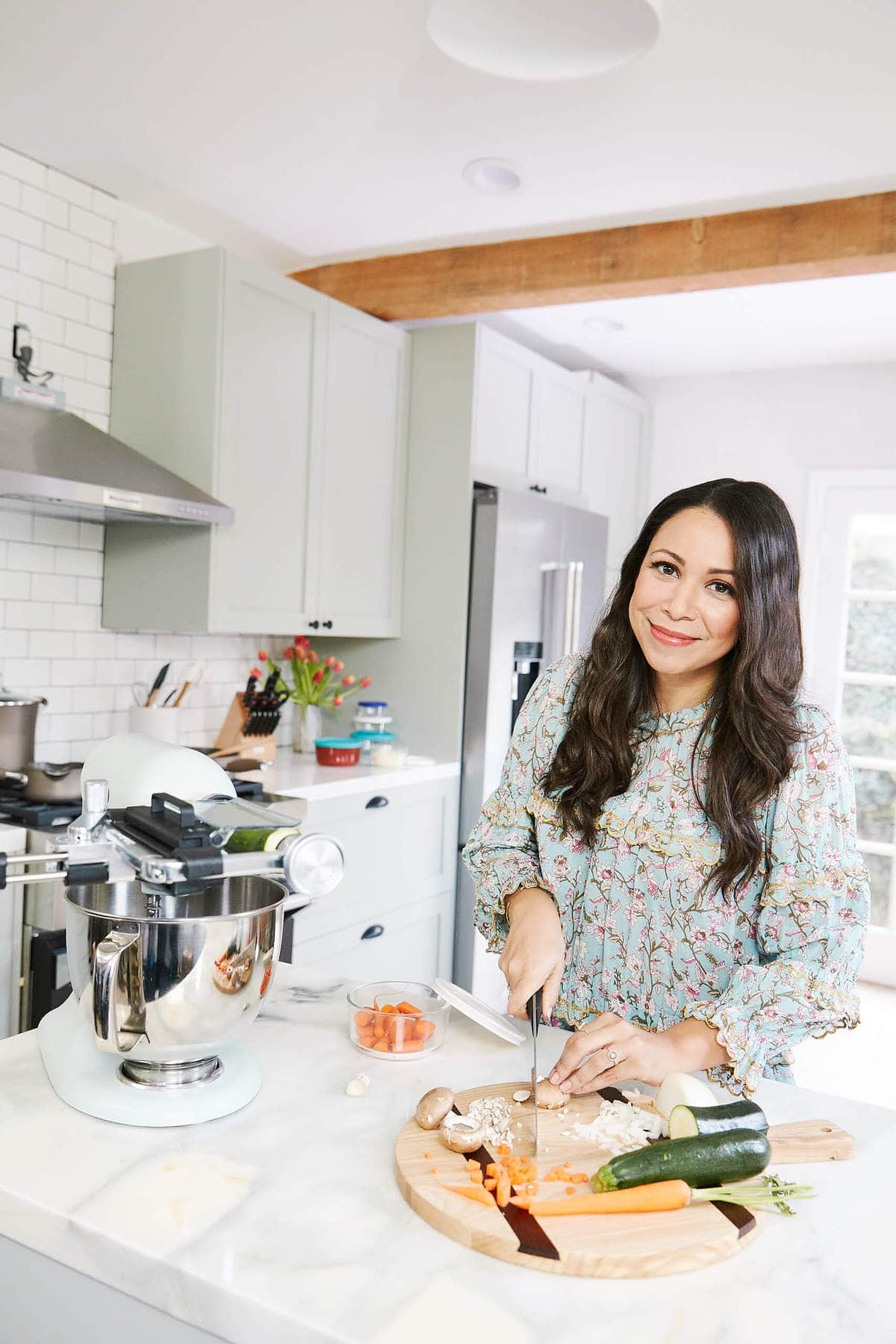 I love a vegetable noodle dish. Real, gluten-filled pasta is my fave, but sometimes I crave the flavor of those dishes and want to skip the heaviness. (And then again, sometimes I like the heaviness haha!)
One thing I use over and over is my KitchenAid Architect Stand Mixer with Vegetable Sheet Cutter attachment. I got both of these things from Macy's (my architect stand-up mixer is my favorite). I've made different iterations of this same dish, swapping out zucchini for butternut squash and even eggplant—it's so good. The classic version of this dish used zucchini. It's delicious and cheesy and when you're craving something lighter, this is the move.

For this post, I teamed up with Macy's Wedding Registry where I'm recommending that these two items have a place on it. Yep, they truly deserve a spot. As you probably know by now, I use my KitchenAid Stand Mixer daily. I bake a lot, but really it's not just for baking. I make plenty of other things in my KitchenAid, including lasagna!