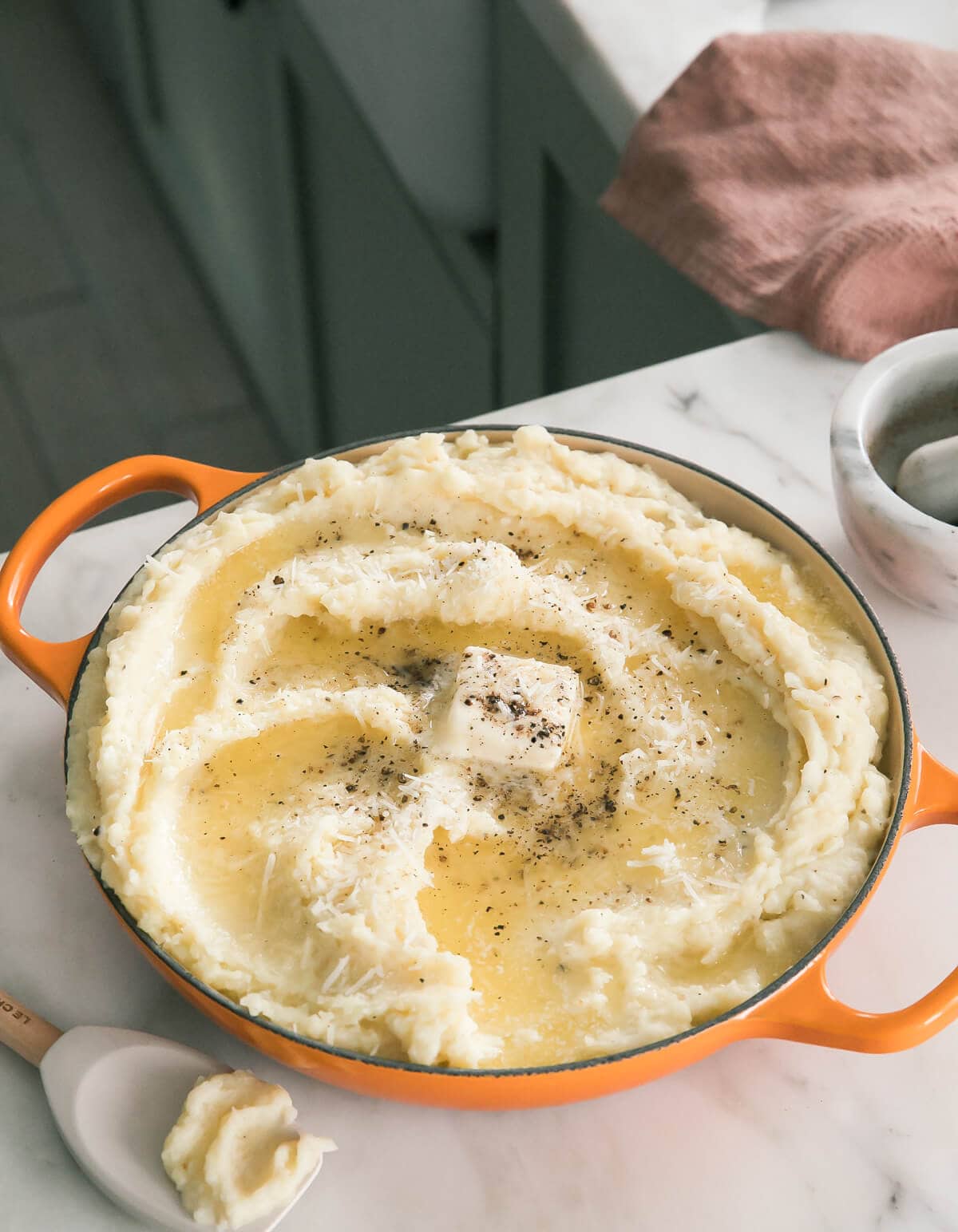 Thanksgiving is merely a few weeks away and we gotta get ready! Today I couldn't be more excited to share these Cacio e Pepe Mashed Potatoes with you all. They're buttery, peppery, slightly tart and utterly perfect.
For this post, I teamed up with Le Creuset!! Woohoo! I have always loved my Le Creuset cookware and have used it all up on this blog over and over and over again. Le Creuset is truly my kitchen ally. I love it for numerous reasons but here are just a few: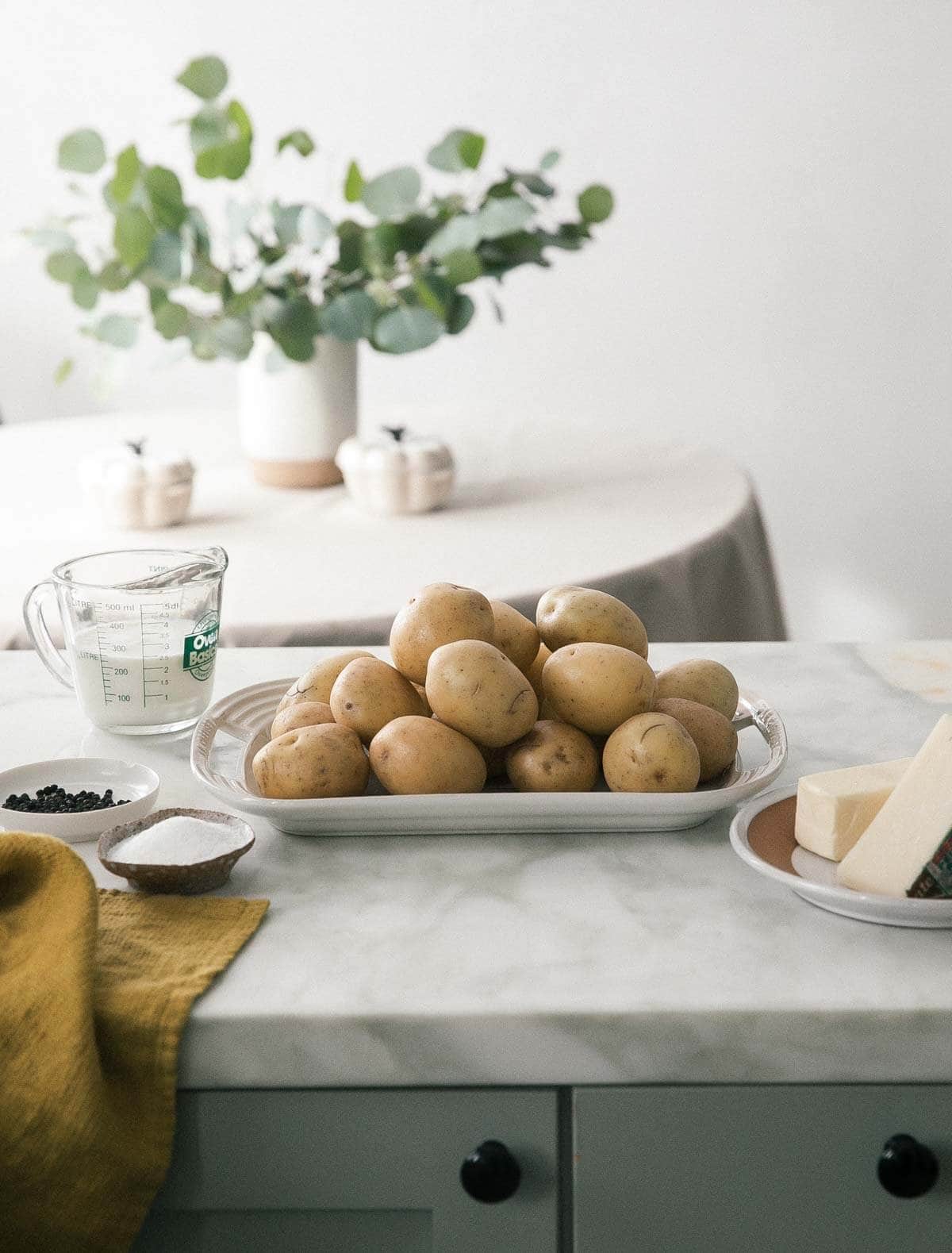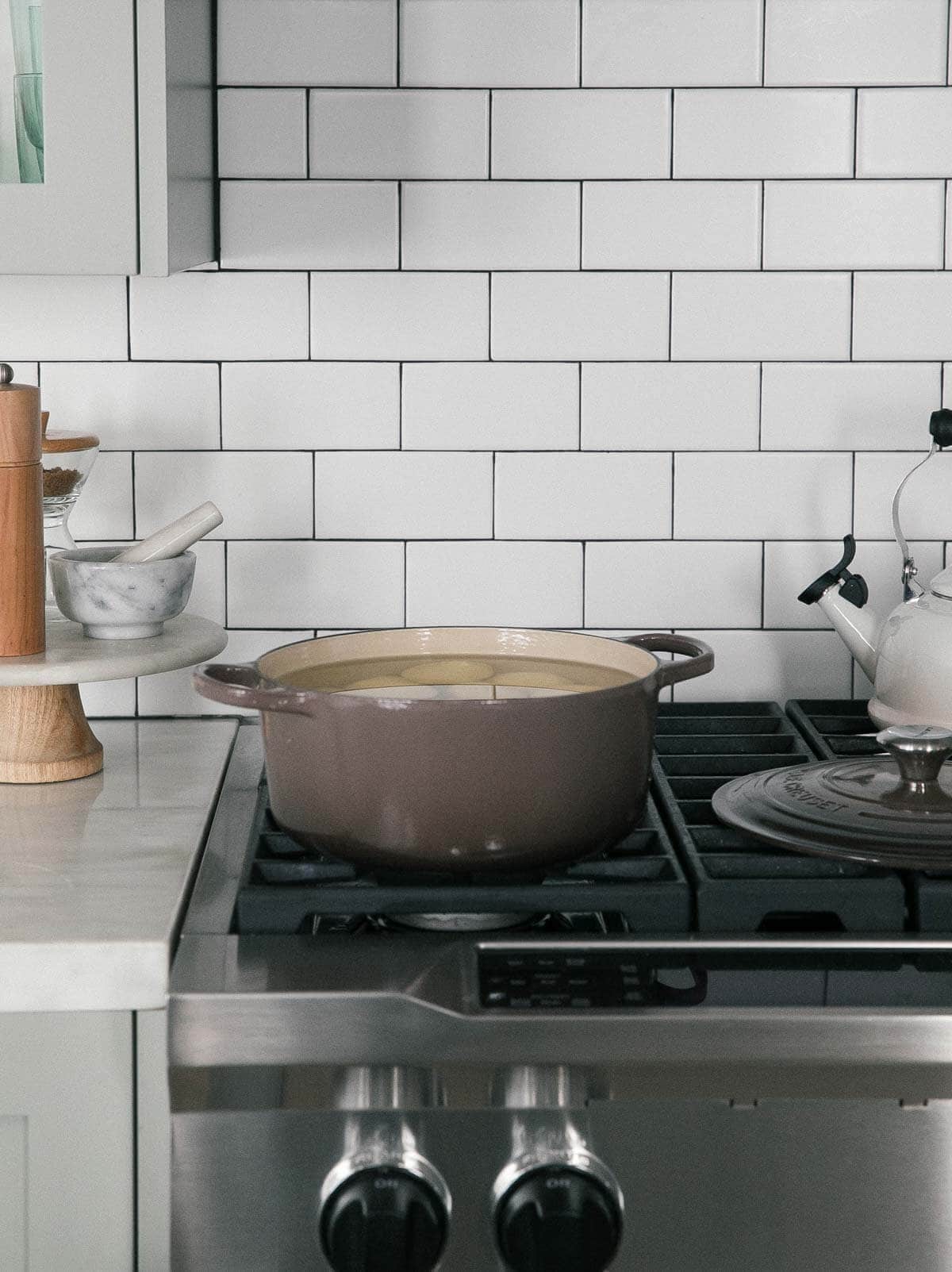 – My Le Creuset cookware is incredibly multi-functional. I use the Dutch ovens to make everything from arroz con pollo to soups to—in this case—boiling potatoes.
– Since Le Creuset is so beautiful, it's easy to take it from oven or stove directly to the table.
– The enamel coating on the inside of their cookware make them super easy to clean. A few light scrubs and BOOM…squeaky clean, looking like new!
In this post, I'm using their gorgeous Dutch oven in the color Truffle. And while I absolutely think it's possible to put the Dutch oven on the table, it was a bit dark inside and wasn't photographing the way I wanted so I transferred it to the 2 1/4-quart braiserin Persimmon.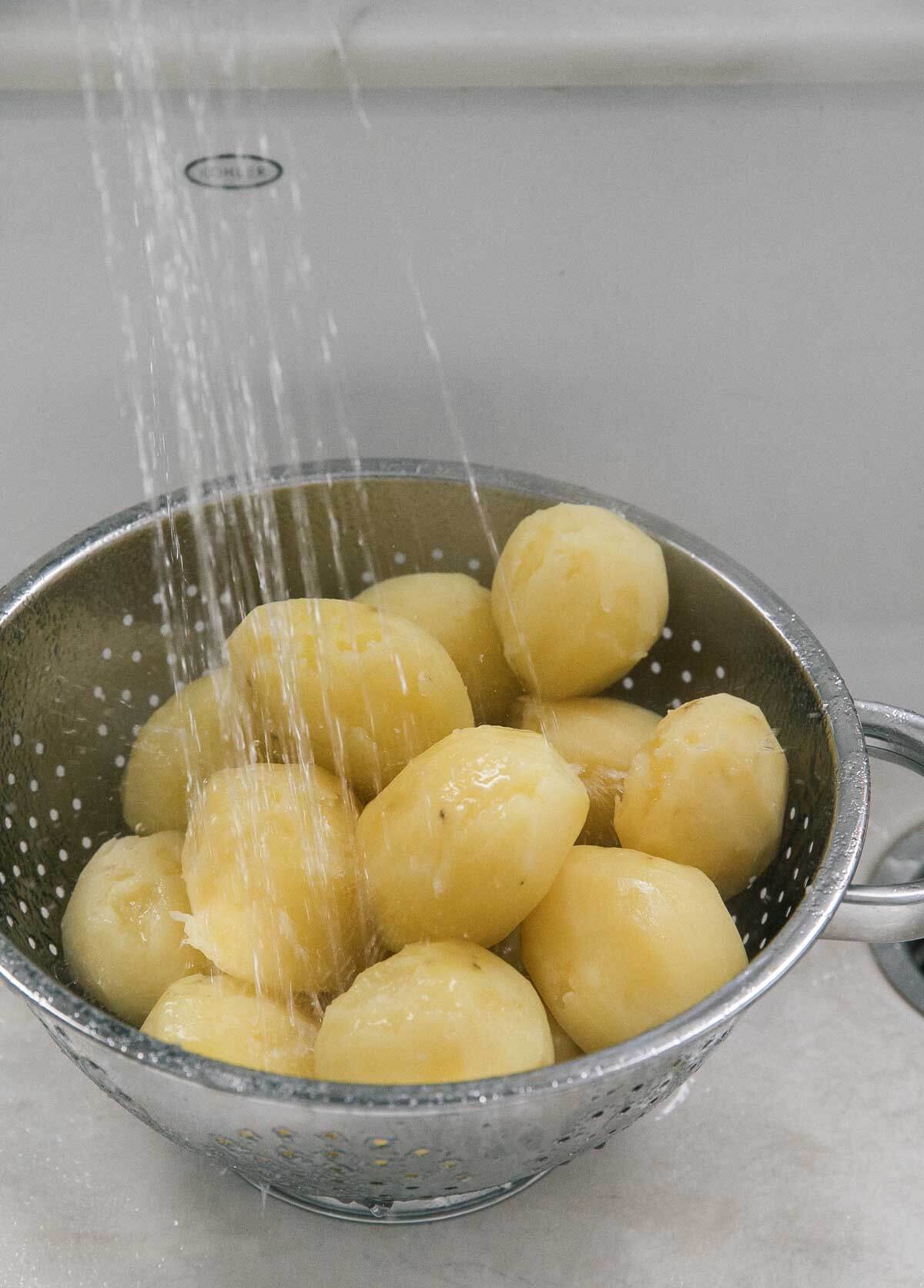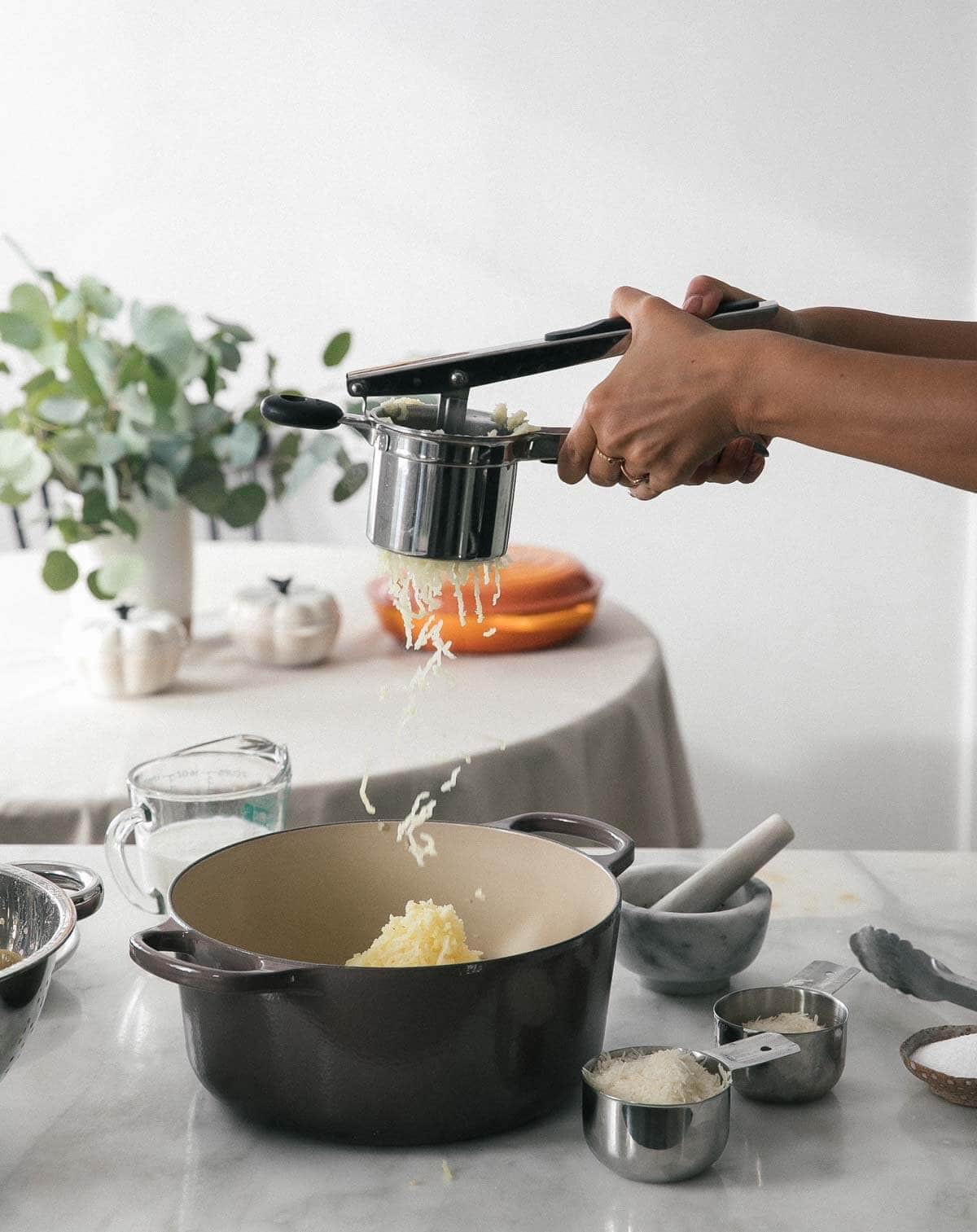 These fall colors are a gorgeous addition to my Thanksgiving autumnal table.
I think it's time to jump into the mood!
What is Cacio e Pepe?
Let's tackle the basics: Cacio e Pepe which literally translates to "cheese and pepper." It's a dish that hails from Rome, italy and it's typically super simple. It involves a bucatini pasta tossed in a simple sauce of Pecorino Romano, black pepper, salt and starch water from boiling the pasta. It's ridiculously simple but like all simple dishes, the technique and precision is everything.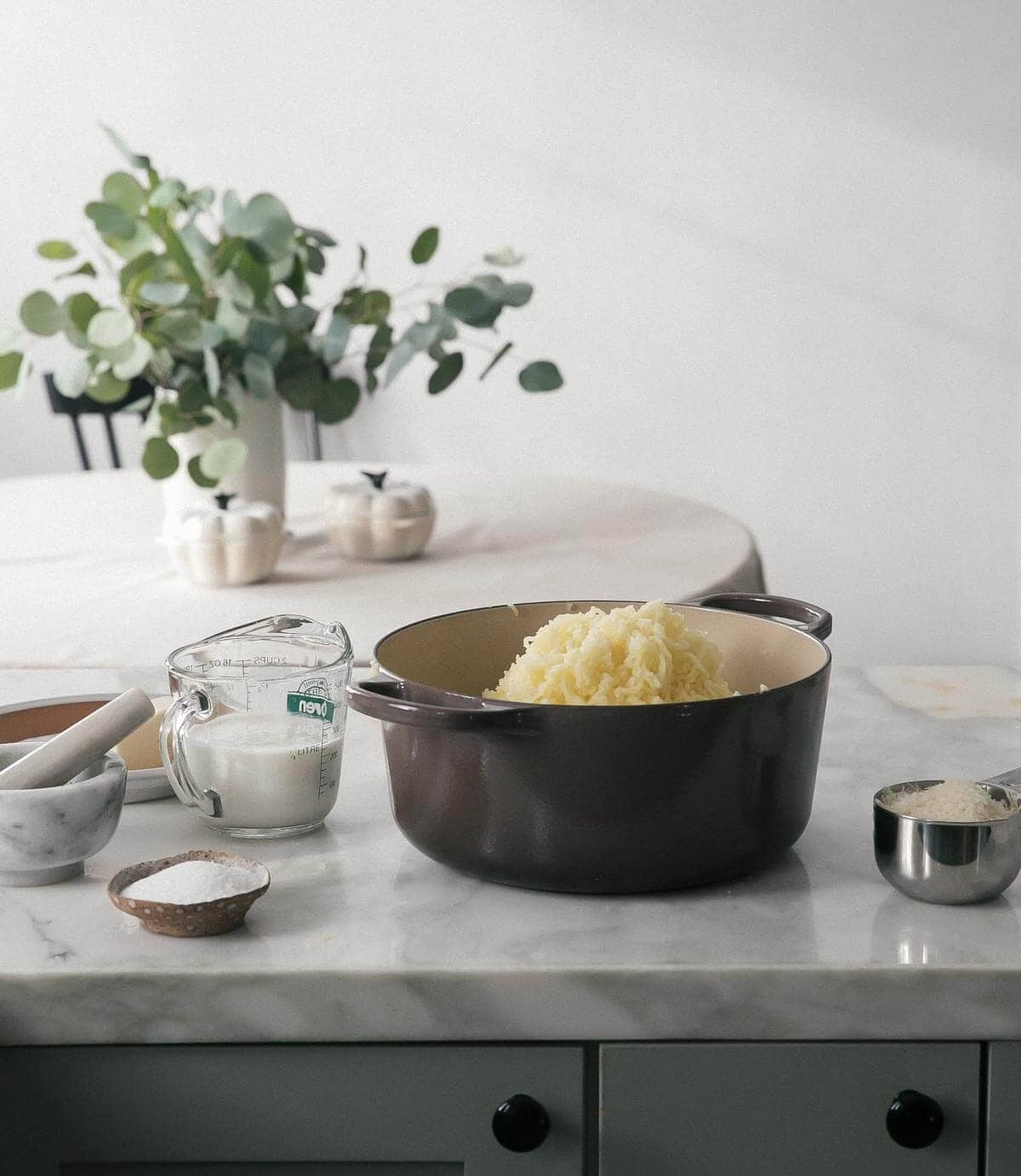 Continue Reading