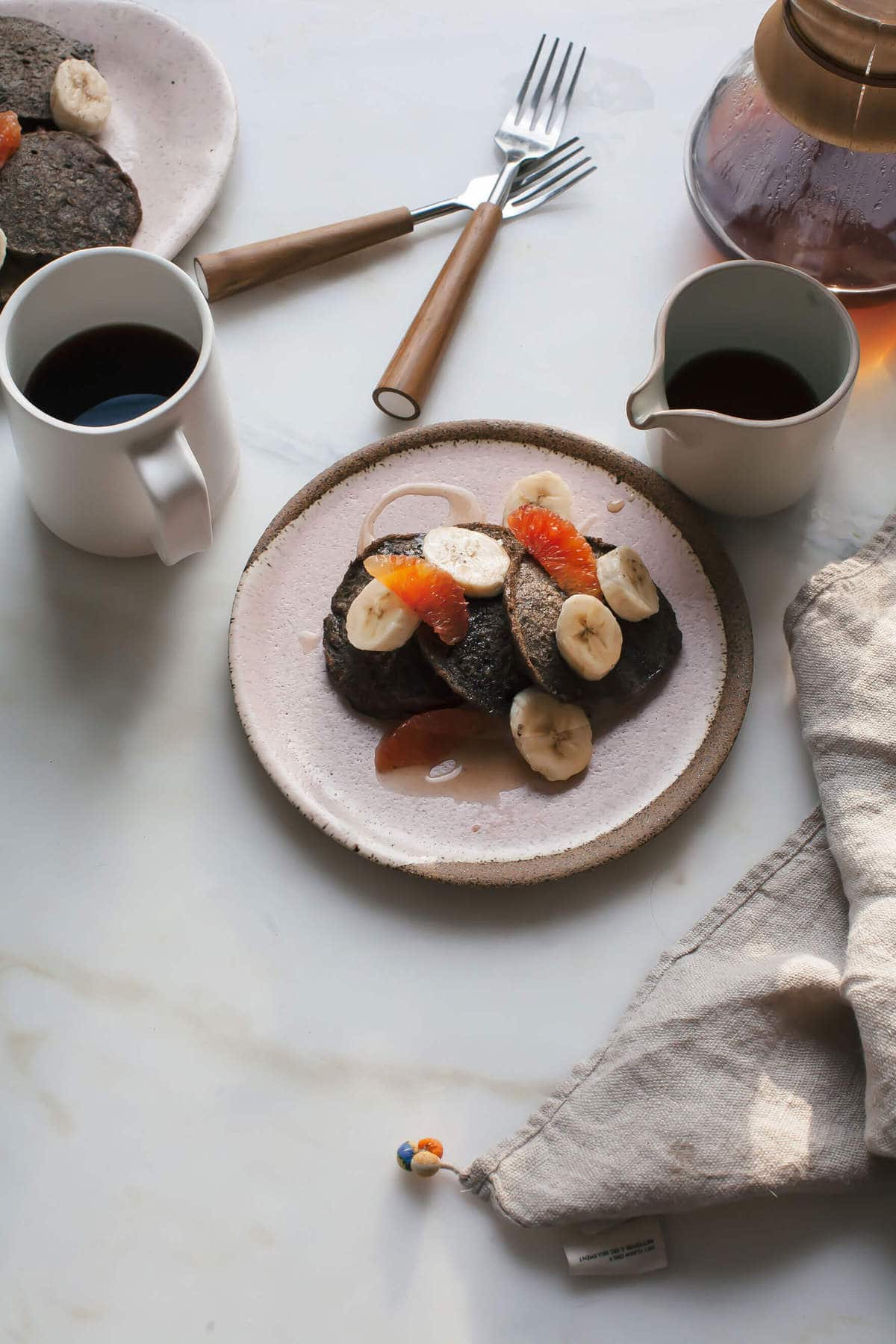 I promise to not talk about my cleanse, like, after this week but right now plz humor me. Earlier this week when my cleanse ended, I didn't exactly want to go back to eating a plate full of nachos and slices of pie. I mean, I did, but at the same time I didn't.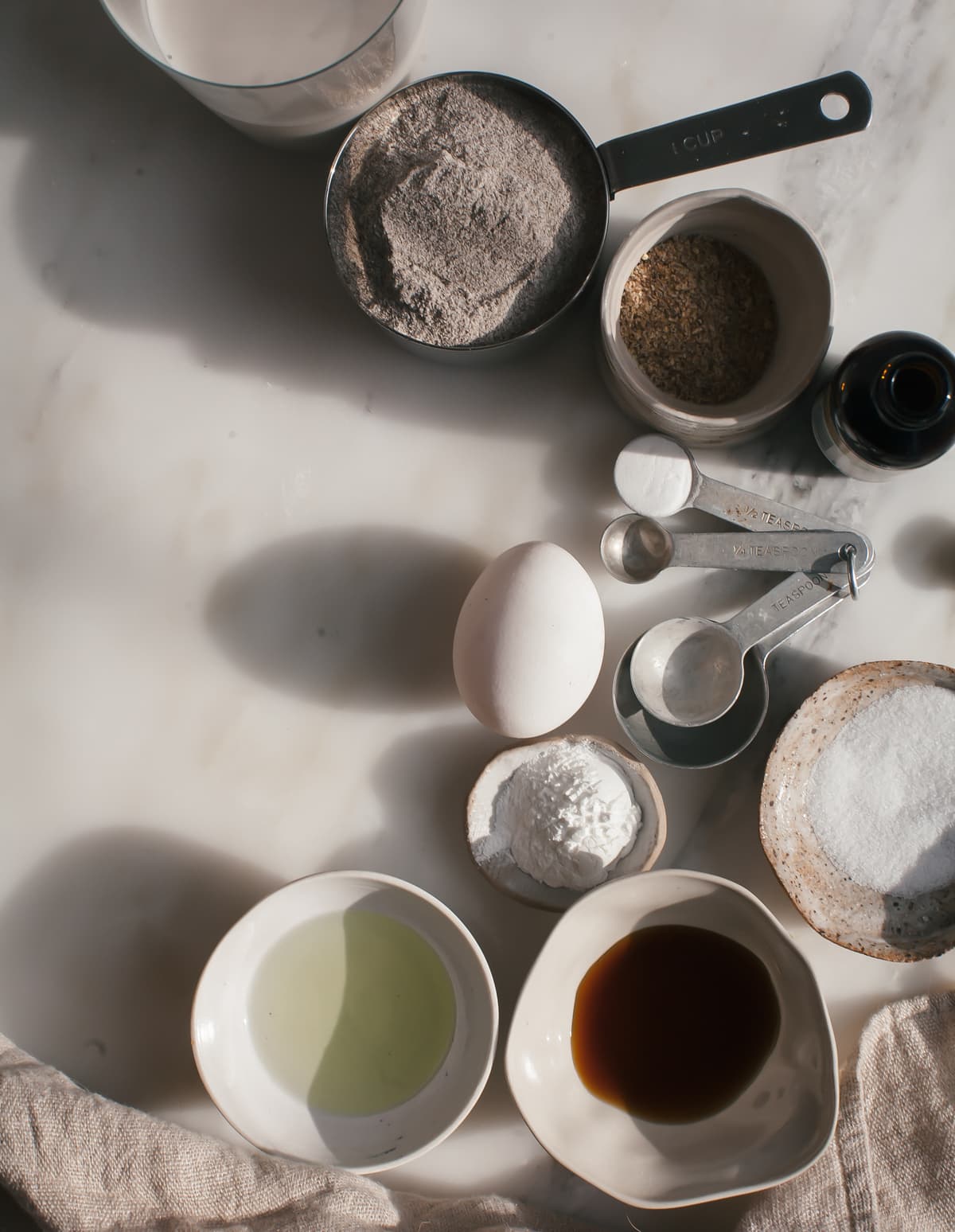 I was no longer craving sugar, I didn't want to go back. Instead, I was craving something healthy; surprisingly that was buckwheat pancakes. WHAT?!
Yes, it's true. I haven't really made pancakes in a very long time. But I was in the mood and since I was feeling lazy to cook, I went to a new sorta nearby restaurant that opened a while back. I ordered the buckwheat pancakes and thought they were aight but not fantastic. They were sort of super damp on the inside and not fluffy in the slightest.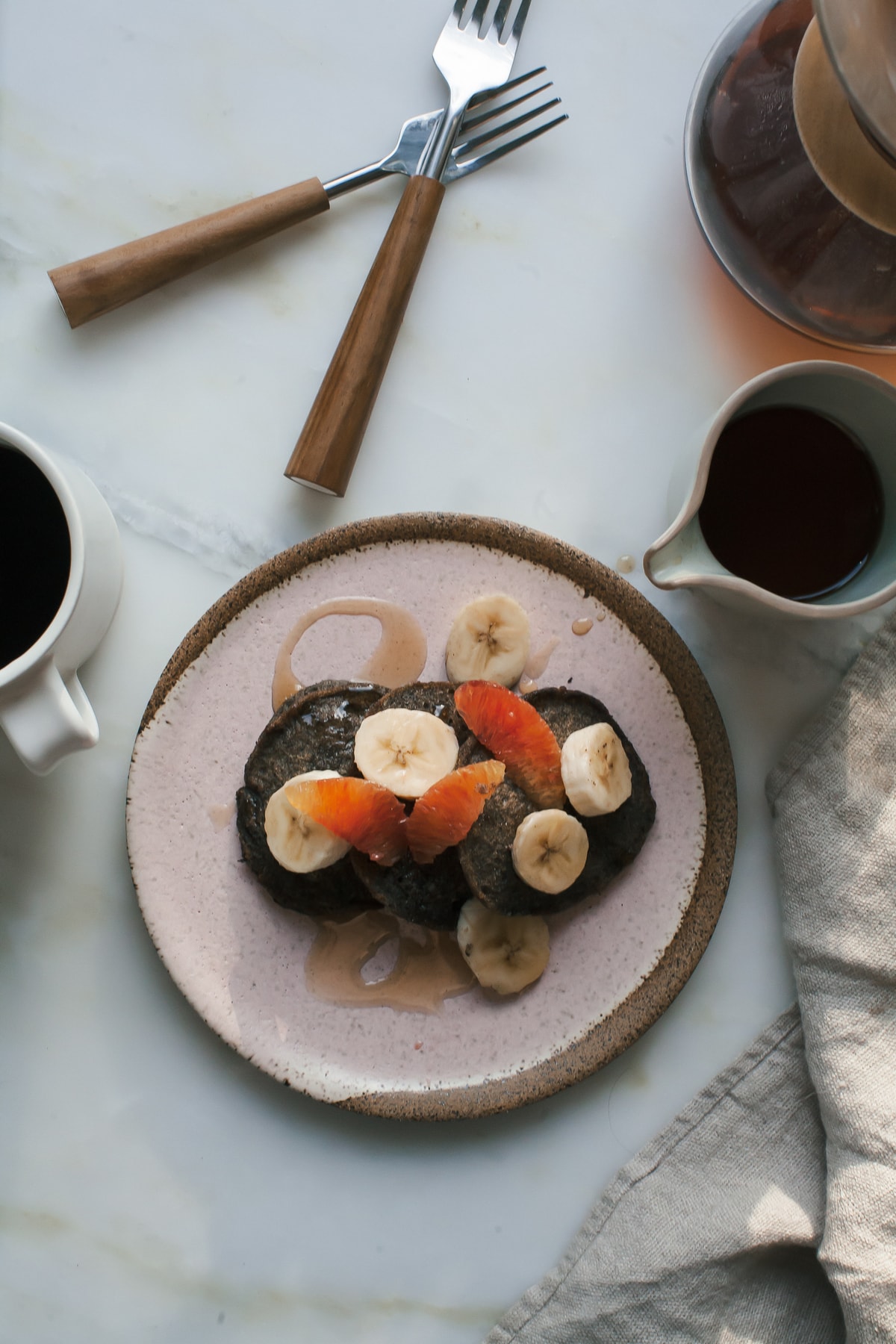 I knew I could do better and I did! These are not fluffy like traditional pancakes but I really think that's nearly impossible with buckwheat since it's so heavy. But the addition of flax meal or this omega seed blend from Navitas (my favorite—I also add it to my smoothies), really creates a nice tenderness. I made these dairy-free (currently love Califia) because I'm off dairy for a lil' bit though I did cook the pancakes in butter because nothing is better and a lil' bit will be ok.
The pancakes are so good with a drizzle of maple syrup and some bananas and segments of in-season blood oranges. If you're trying to stay healthy this weekend but still want your brunch game to be strong, here they are…waiting…all for you.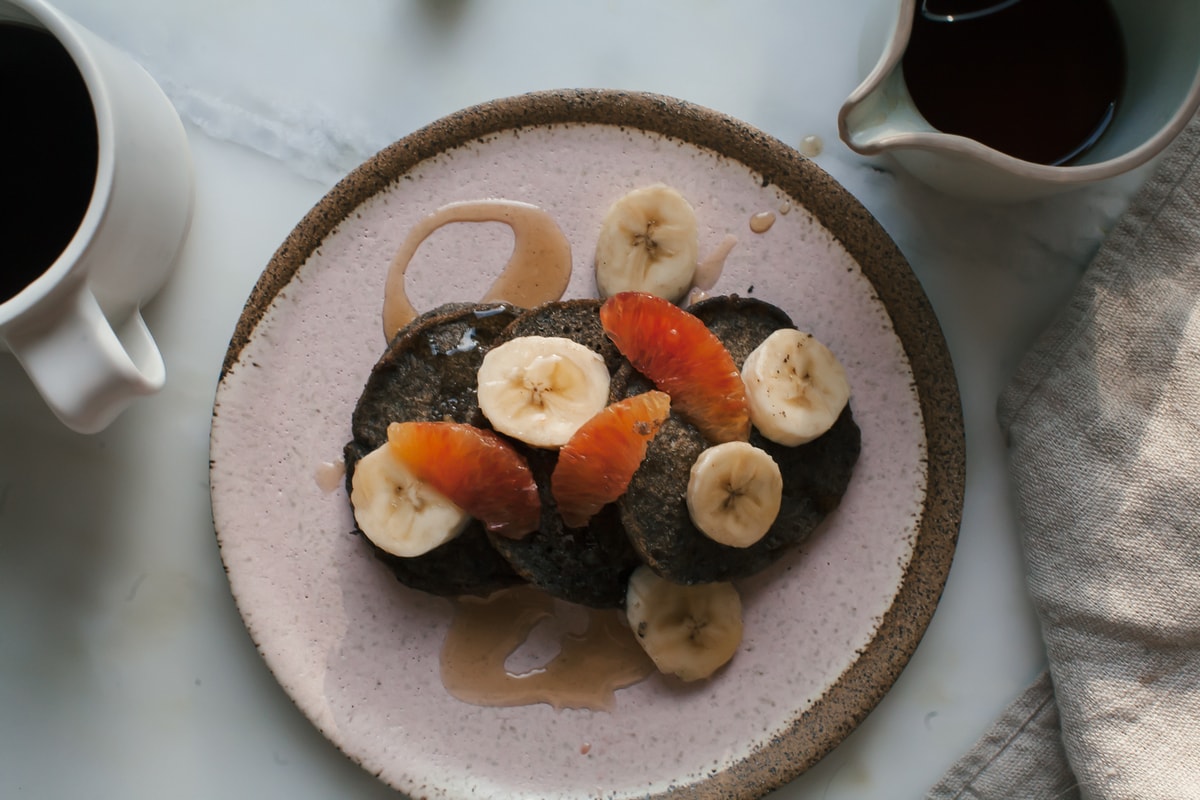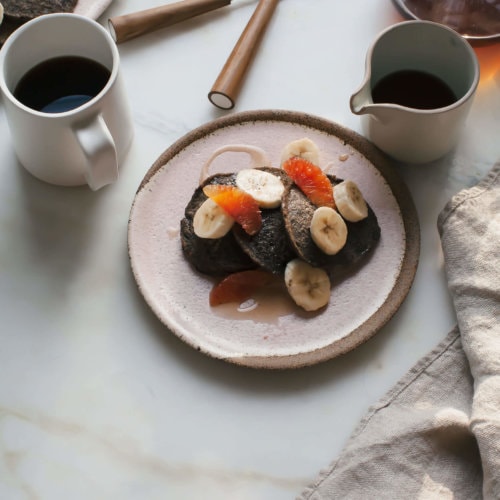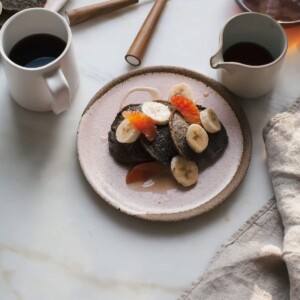 Buckwheat Pancakes (Dairy-Free, Gluten-Free but not gross!)
Ingredients
Dry mix:
1

cup

,

plus 2 tablespoon, buckwheat flour

1

tablespoons

flax mix or omega blend

,

dietary fiber

2

teaspoons

baking powder

1/2

teaspoon

baking soda

1/2

teaspoon

salt
Wet mix:
1

cup

almond milk

1

large egg

1

tablespoon

coconut nectar or brown rice syrup

,

(optional)

1

tablespoon

olive oil or coconut oil
For pan:
1

tablespoon

unsalted butter or olive oil
Toppings:
1

banana,

,

sliced

1

blood orange or regular orange,

,

segmented

Pure maple syrup
Directions
In a large bowl, whisk together the buckwheat flour, flax mix or omega blend, baking powder, baking soda and salt. Set aside.

In a 2-cup measuring cup or small bowl, measure out the almond milk. Whisk in the egg, coconut nectar and olive oil. In one batch, pour the wet ingredients into the dry. Mix until you no longer see flecks of flour visible.

Place a griddle or cast iron skillet over medium heat. Add the butter or oil. When melted, pour tablespoons of batter, cooking until bubbles appear on the surface, about 2 minutes. Flip and cook on the opposite side for 1 minute or so. Transfer to a preheated 200 degree weather to keep warm while you make the remaining pancakes. Cook the rest of the batter, adding more tablespoon or oil to the pan, as needed.

Serve with slices of banana, blood orange segments and top with maple syrup