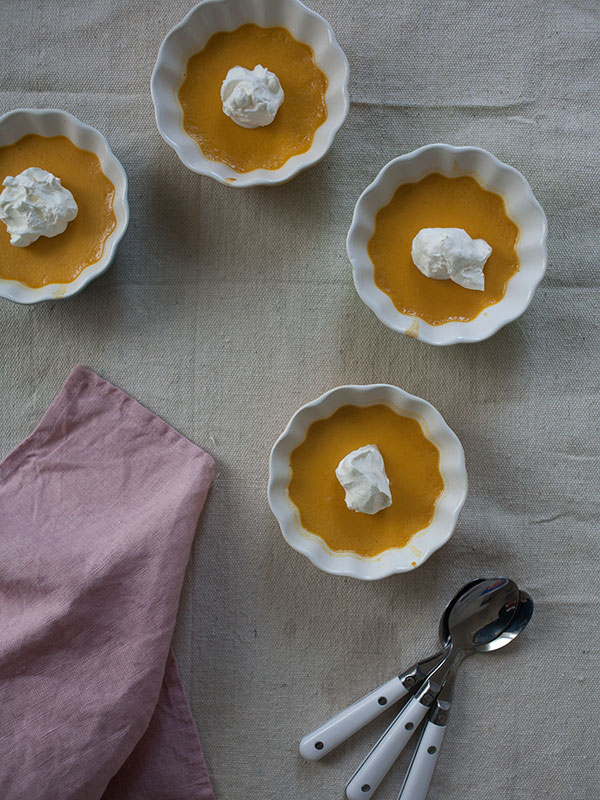 Pumpkin everything. Pumpkin ice cream, pumpkin pancakes, pumpkin cheesecake, pumpkin pie, pumpkin every which way.
That is the style of October, amirite? I've been thinking a lot about pumpkin these days, and desserts. I'm pretty sure it's my bodily reaction to want more dessert and soup once the weather dips below 65. It's all nature's game plan.
We're hurling toward November. How did this happen? I want October back! This week includes meeting some deadlines, figuring out (finally!) want Amelia is going to be for Halloween (maybe a banana?), and more recipe brainstorming. There's a holiday at the end of this month and I need to be prepared so you can all be prepared, you dig?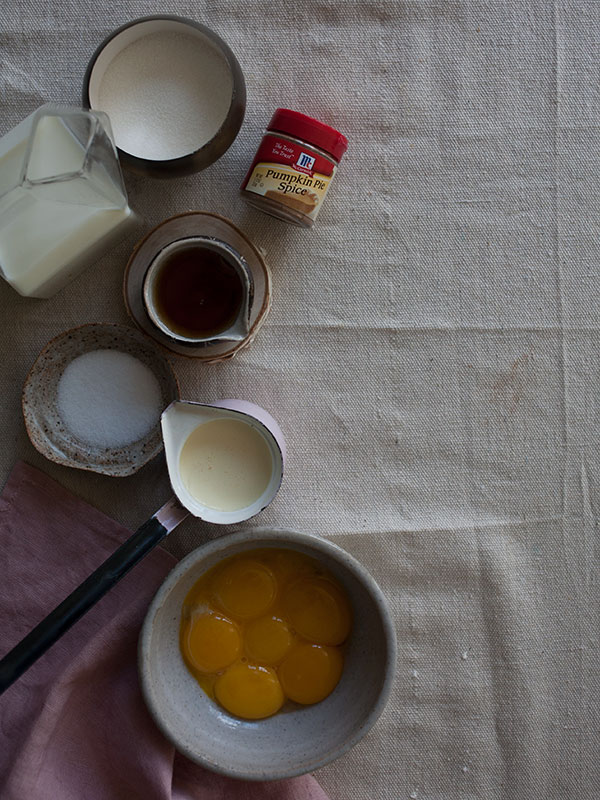 This is the first of zee v fall recipes. I feel like I've been a bit tame up until now. But get ready, because it's about to get crazy fall-y. This pot de creme is in collaboration with McCormick Gourmet. I used good ol' pumpkin spice in this one. If you buy one little bottle and I guarantee you'll be practically done with it by season's end.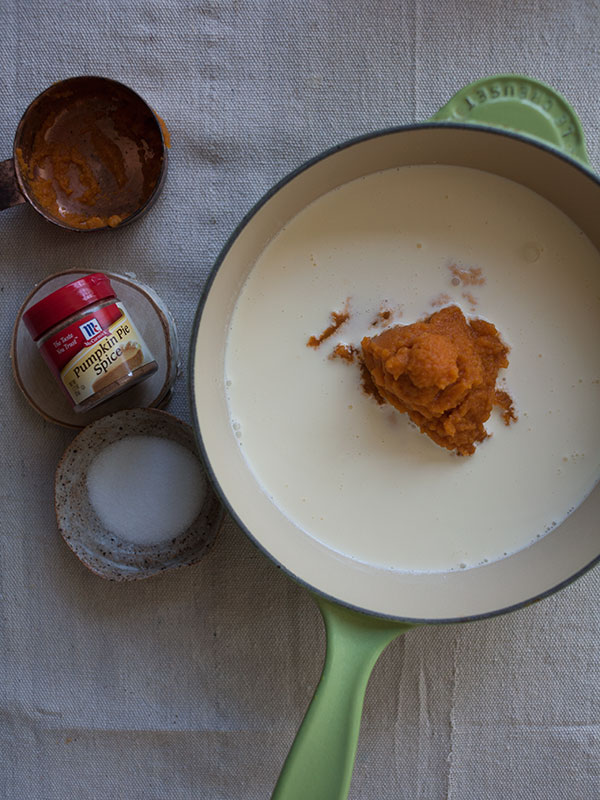 This pot de creme is silky smooth and spiced and pumpkin-y. And if you feel like getting crazy, this could also be thrown into an ice cream maker and churned. I bet it'd be great.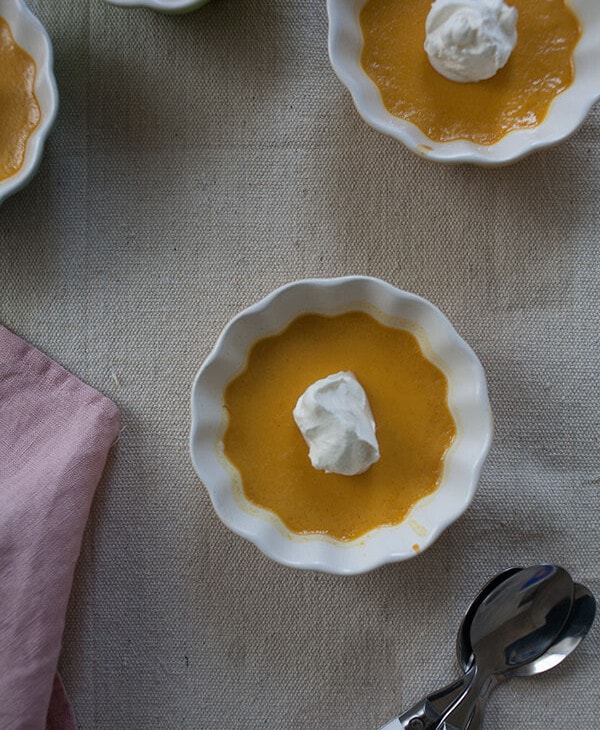 Print Recipe
Pumpkin Spice Pot de Creme
Serving Size:
(4-ounce) ramekins
Ingredients
1/2

cup

white granulated sugar

7

large egg yolks

1

cup

heavy cream

3/4

cup

whole milk

3/4

cup

canned pumpkin puree

2

tablespoons

maple syrup

1

teaspoon

McCormick pumpkin pie spice

1/4

teaspoon

McCormick ground cinnamon

1/2

teaspoon

salt

Equipment: 6

4-ounce ramekins
Instructions
Preheat oven to 325 degrees F.

In a medium bowl, whisk together the sugar and egg yolks until they turn a pale yellow and begin to form ribbons. Set aside.

In a medium saucepan, add the cream, milk, pumpkin puree, maple syrup, pumpkin pie spice, cinnamon and salt. Turn the heat to medium and whisk until all the ingredients (almost) merry together and it's hot to the touch. Next, we're going to temper. Add about 1/4 cup (you can eye ball this) of the hot cream and pumpkin mixture to the bowl with the egg yolks; mix. Repeat this entire process a few times until the egg yolks are warm. Pour everything back into the saucepan and turn the heat to medium. Stick a thermometer in the milk mixture and heat until it reads 175 degrees F and is thick and coats the back of a spoon.

Set ramekins inside a baking dish. (Note: You also may need more than one baking dish - I didn't have one big enough to house all of the ramekins.) Pour the custard through a fine-mesh sieve into a large 4-cup measuring cup and then divide the custard amongst ramekins.

Transfer the baking dish(es) to the oven and then add the water to the baking dish (I found it easiest to use a tea kettle) until it reaches about 1 inch up the sides of the ramekins. Bake for about 35 minutes, until the center of the custard is firm and a knife inserted comes out clean. Transfer custards to a rack to cool. Place in the fridge to chill, until cold, about 2 hours. Serve with whipped cream.
(This post is sponsored by McCormick Gourmet. Thanks for supporting the sponsors that keep A Cozy Kitchen cozy.)