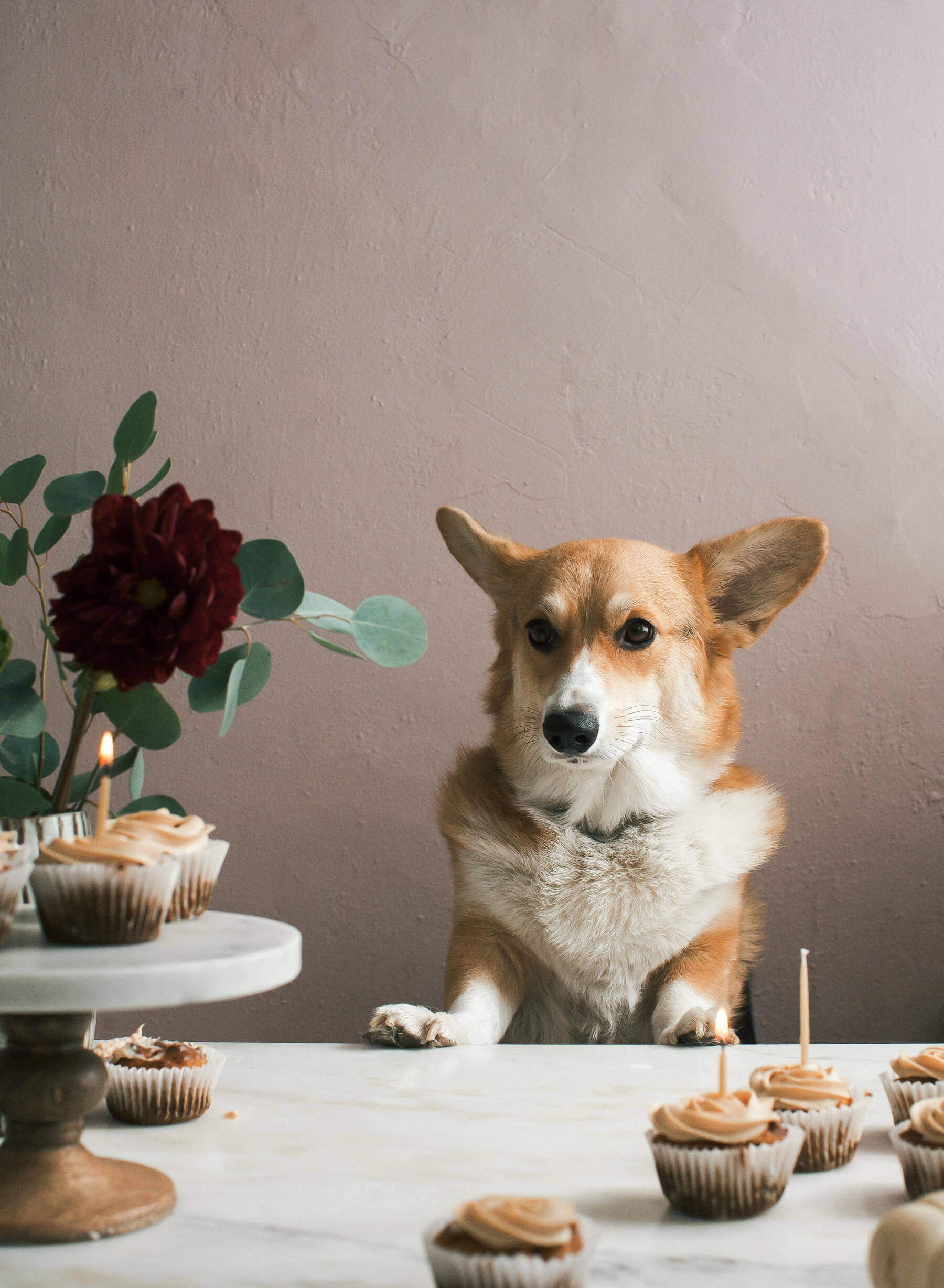 When I was away over the weekend, Josh told me that Amelia was sleepy and calm, which she never is. He blamed me. He said that I was her spirit animal.
It's sort of true. We both humor and entertain and keep each other company every single day. She is my best friend.
We go everywhere together (Target, Home Depot, World Market, Michael's) and are rarely not around each other. Since I work from home, Josh knew we'd be good for each other.
It's Amelia's birthday! She's one year older but oddly not less puppy-like. She still plays ALL THE TIME. She still chews your hand when she gets excited. She still steals my socks and won't give them back. She still barks at cakes and roast chickens and anything else she feels like she deserves.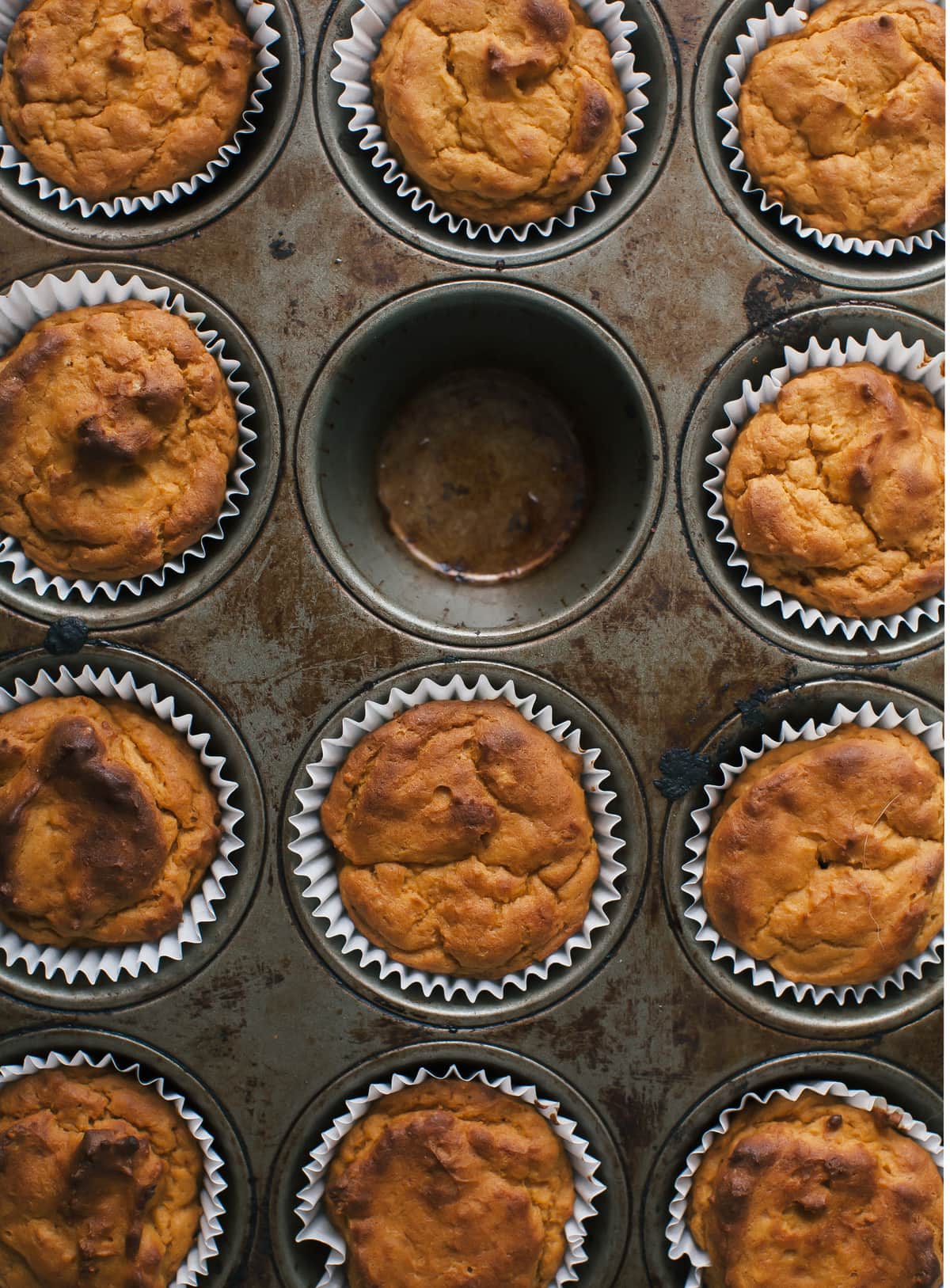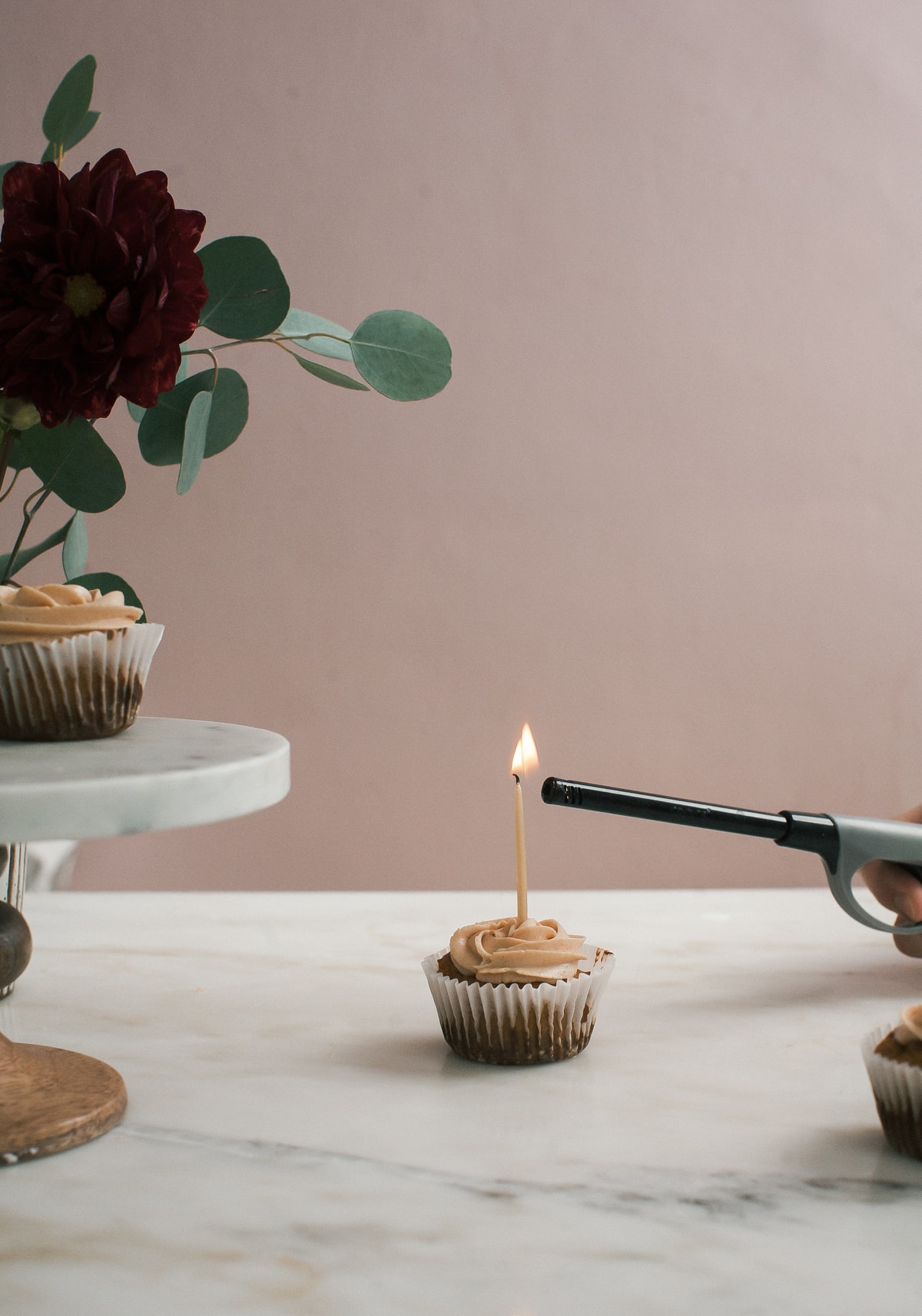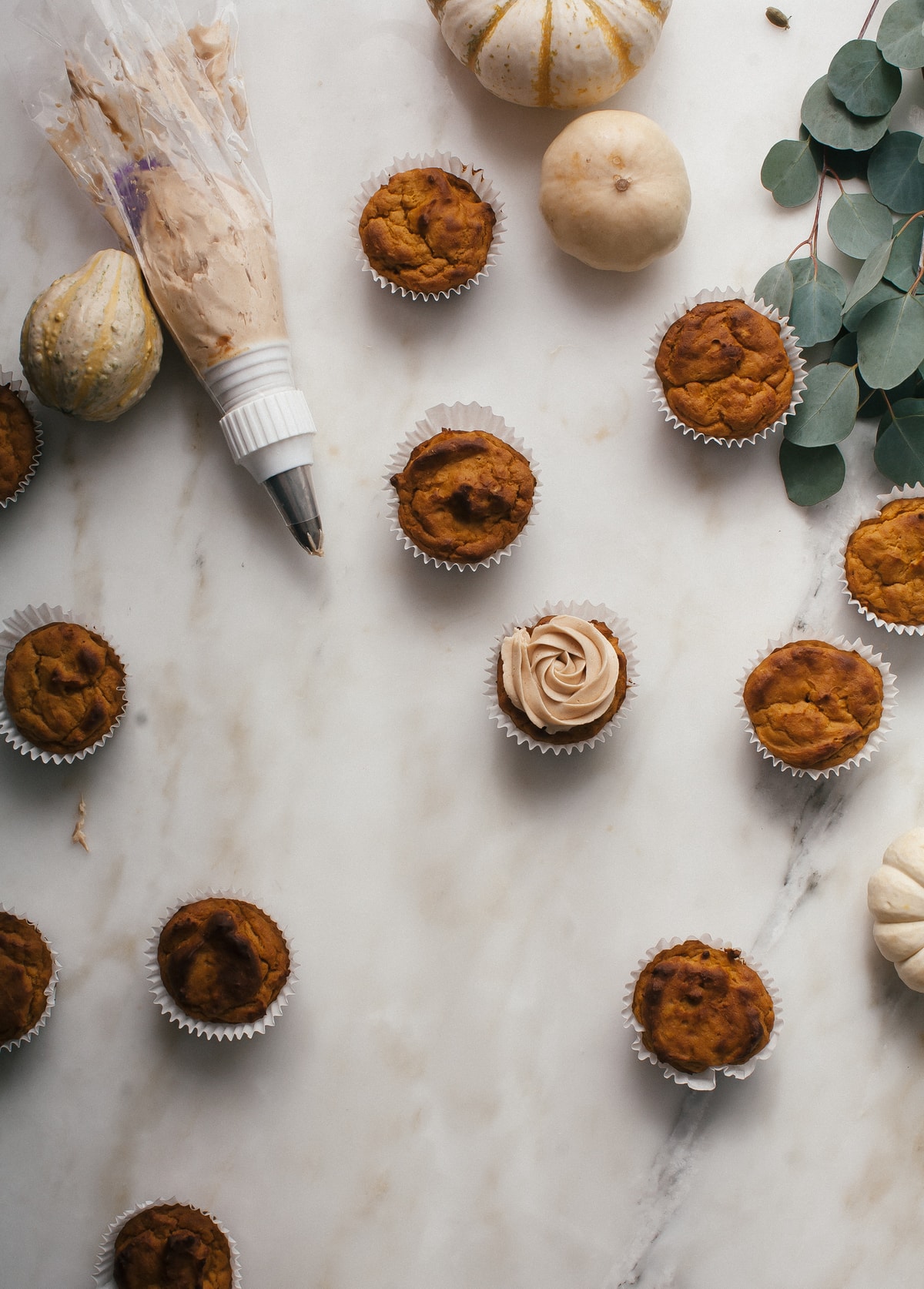 She is the best blogging partner because she loves everything I make.
The people at Mister Riley were kind enough to send Amelia's mixes all the way from Australia!! If you live in AUS, definitely check them out. The mixes are so cool and cutely designed and they're such nice people.
One of the mixes they sent were for Banana Pupcakes and I was like whaaa, that is SO CUTE. Inspired by their mix, I made these!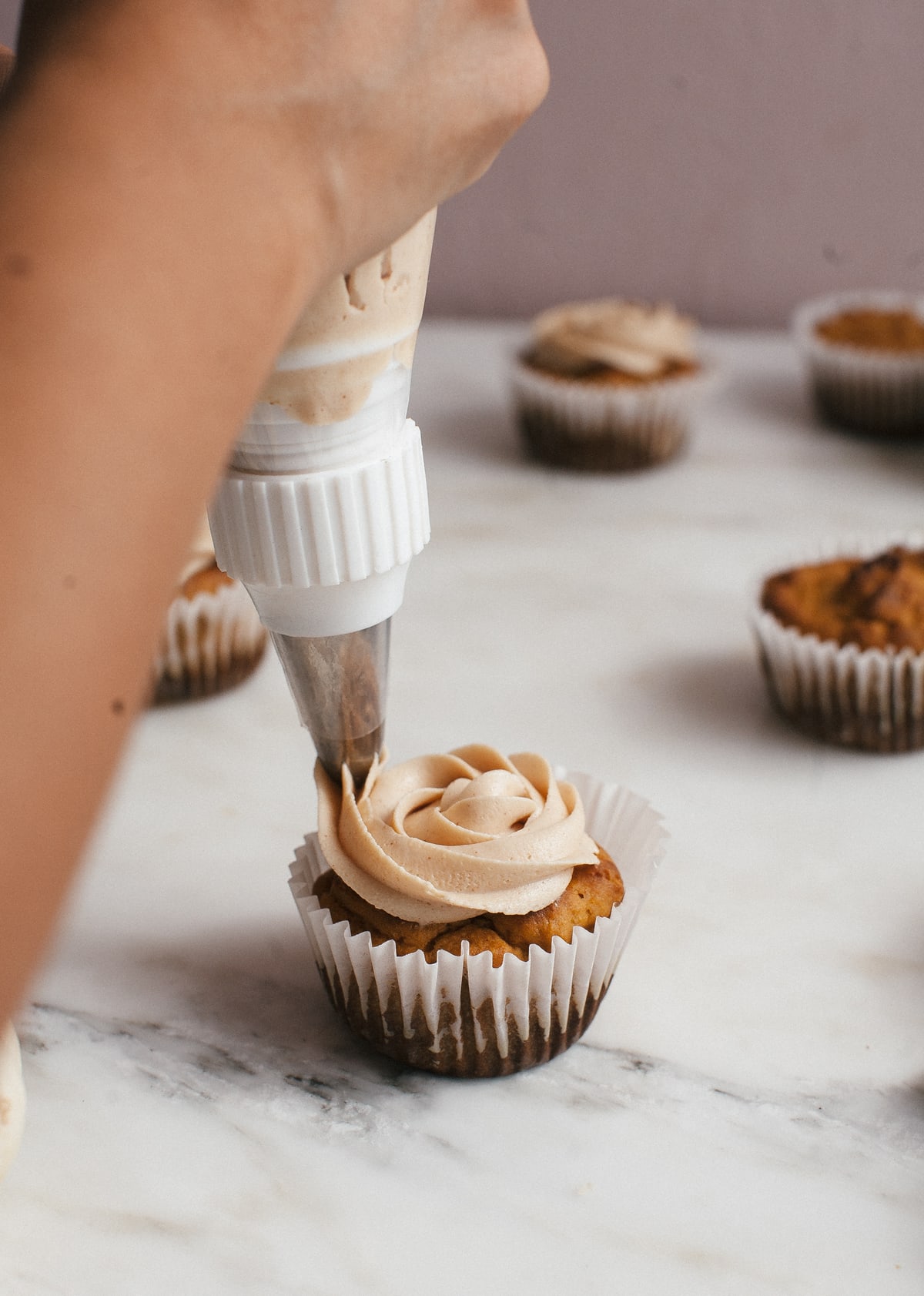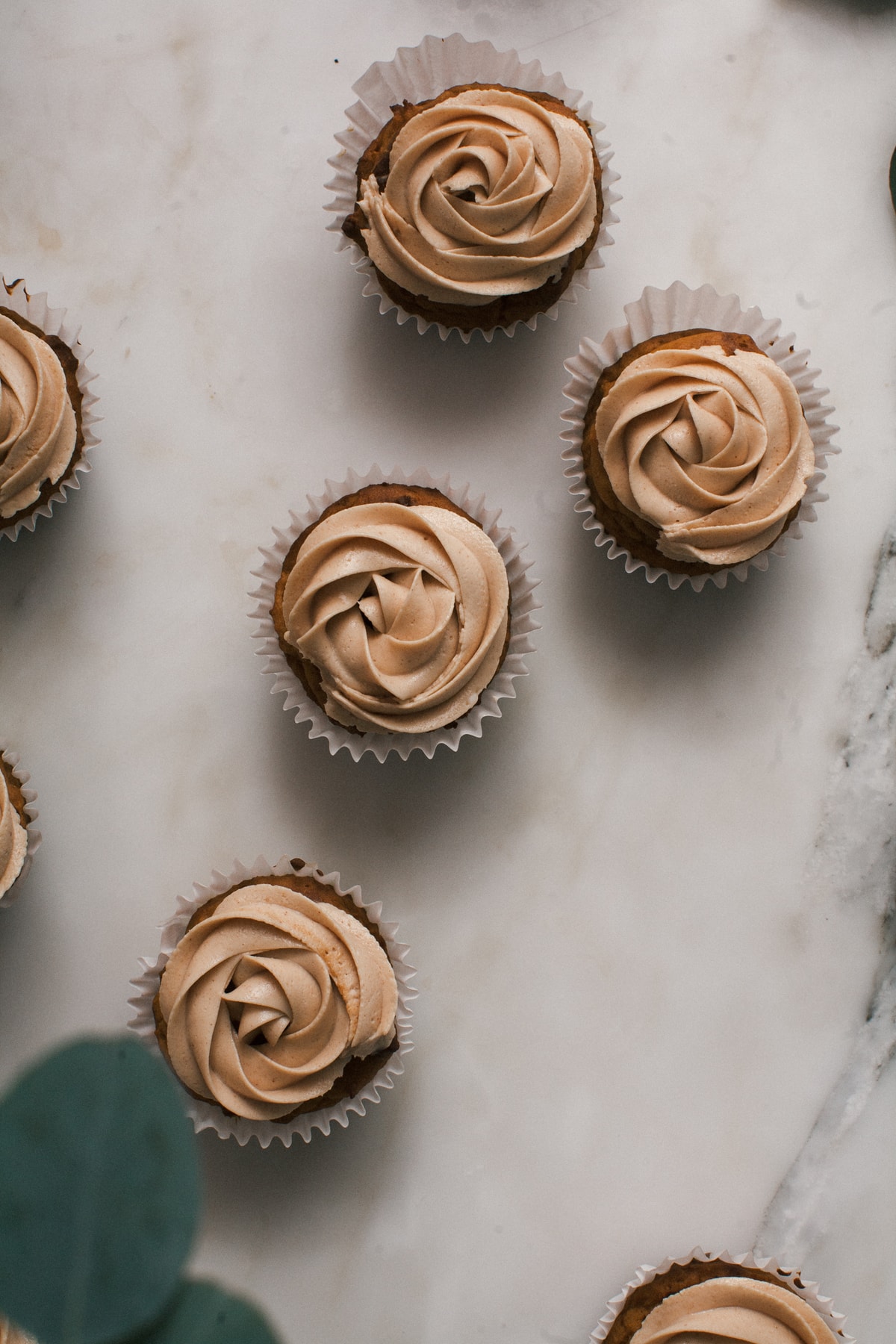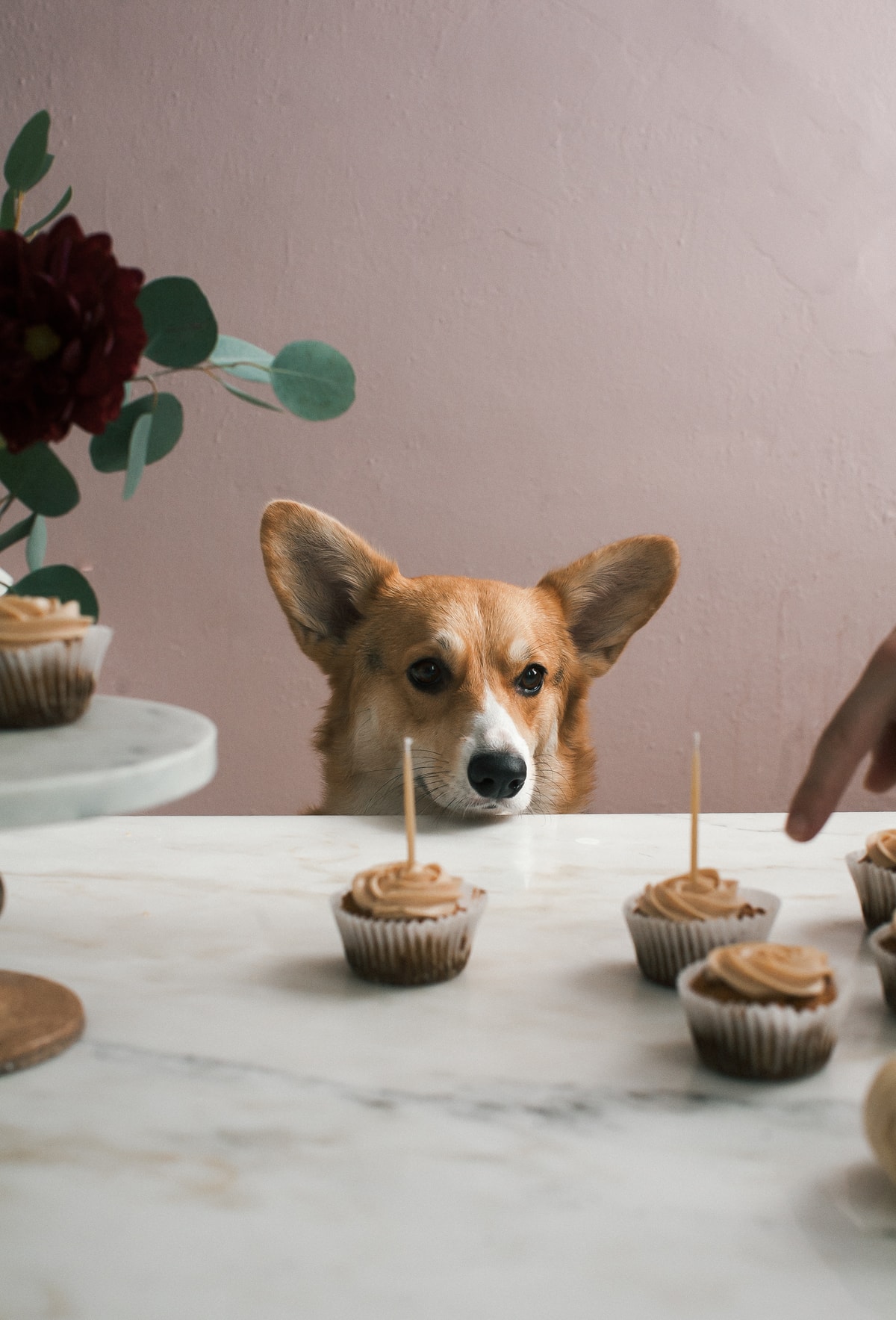 These are grain-free muffin/pupcakes. I attempted to make them with coconut flour but man, coconut flour is so strange (it's SO DRY) and I haven't quite warmed up to it yet. I remade them using garbanzo flour and they worked out so much better.
I love garbanzo flour because it's grain-free, inexpensive and Amelia's tummy loves it.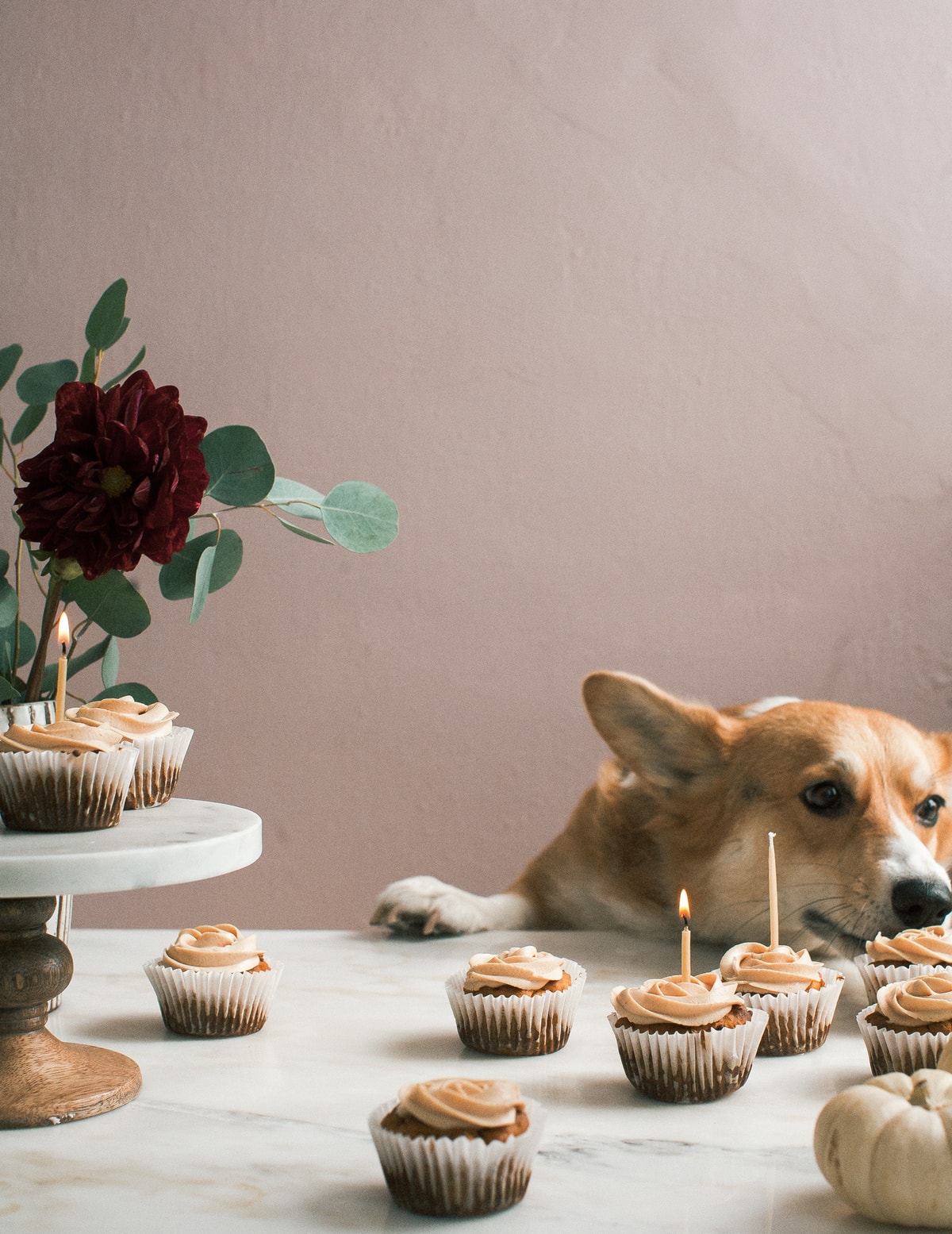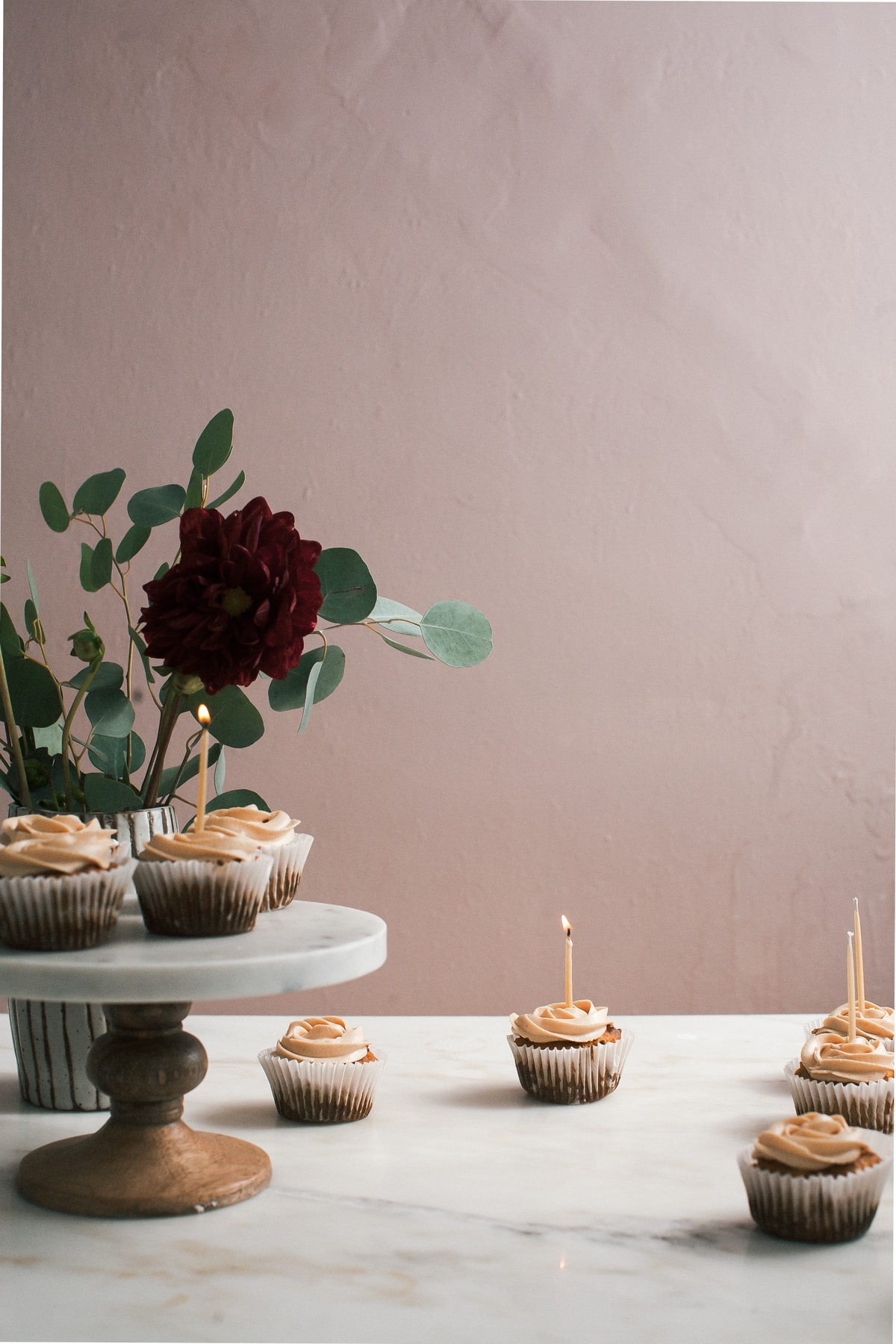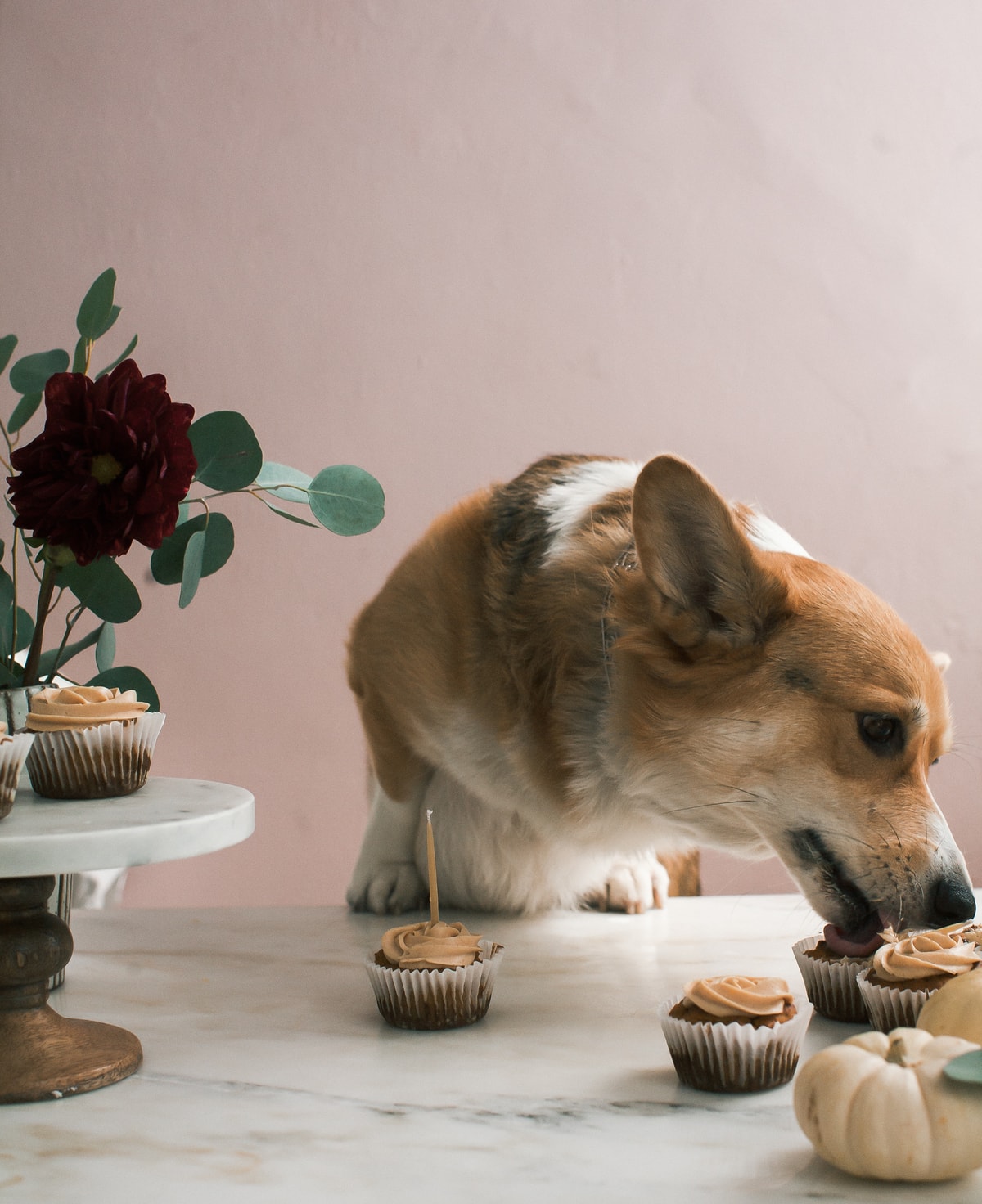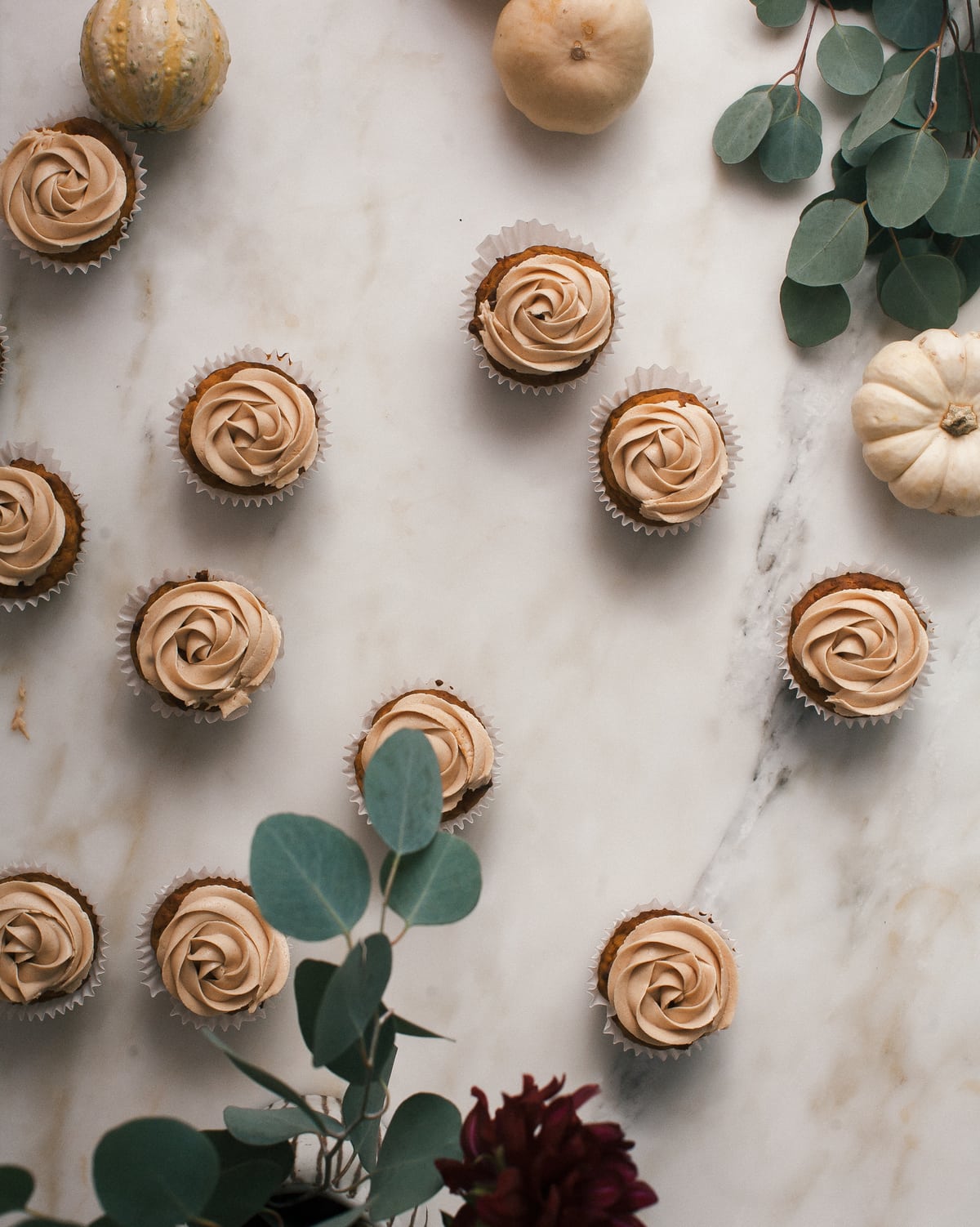 This has some pumpkin in it because it's her favorite and because FALL. The frosting is a good amount of cream cheese, peanut butter and a teeny bit of honey all whipped together. It's a sturdy frosting, so you can do ridiculous things like pipe roses onto the cupcakes.
Happy birthday, Amelia! Thanks for being my bestest friend.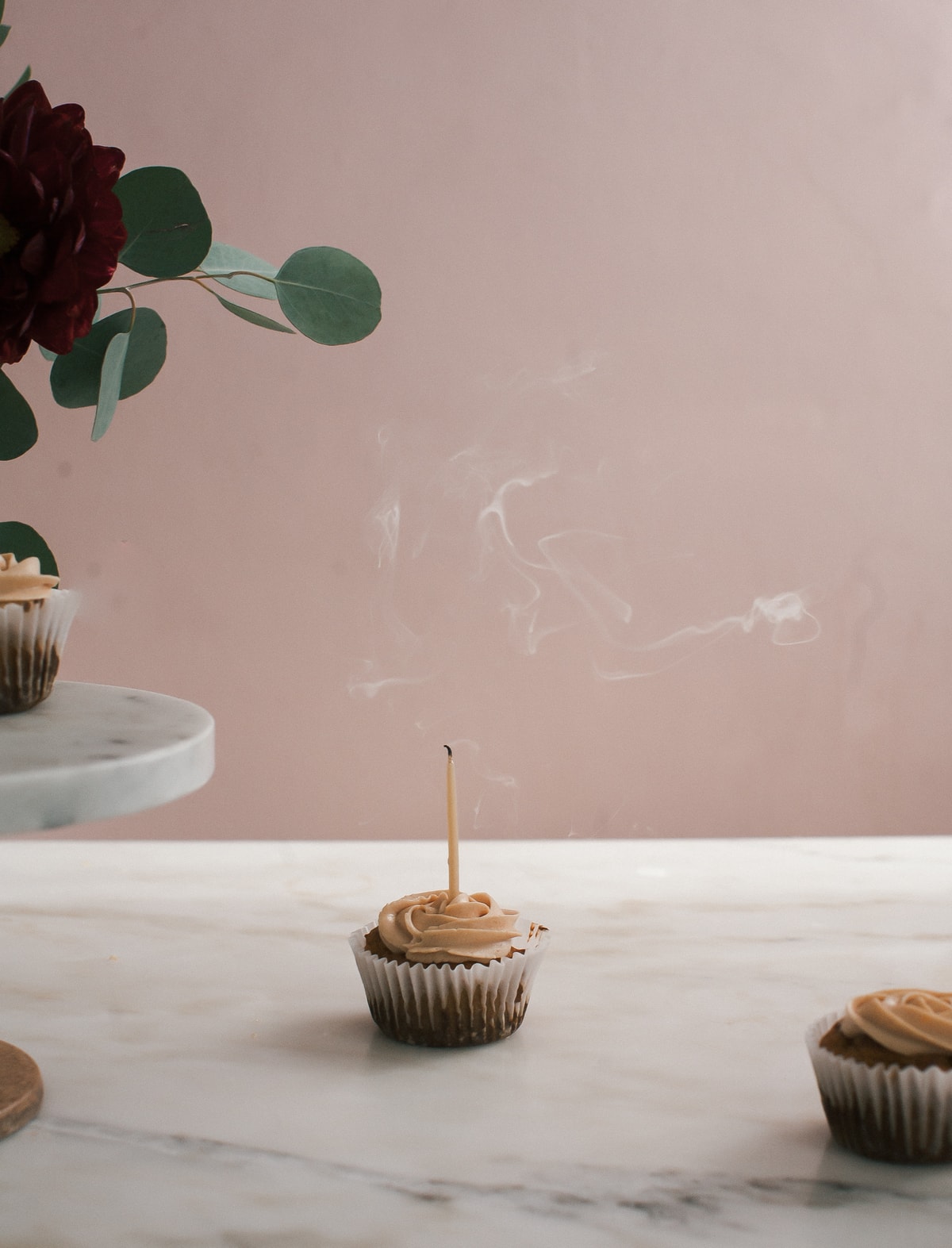 Ingredients
Pupcakes:
3

cups

garbanzo flour

2

teaspoons

baking soda

1

cup

pumpkin puree

2

tablespoons

honey

6

tablespoons

coconut oil or canola oil

3

large eggs
Frosting:
¼

cup

peanut butter

8

ounces

cream cheese

at room temperature

2

tablespoons

honey
Instructions
To make the pupcakes: Preheat oven to 350 degrees F. Line a muffin tin with liners and set aside.

In a medium bowl, whisk together garbanzo flour and baking soda. In a measuring cup or a medium bowl, mix together pumpkin puree, honey, oil and eggs. Pour the wet ingredients into the dry and mix until combined.

Fill up the muffin liners to the top and transfer to the oven to bake for 15 to 20 minutes, until a skewer inserted into the center comes out clean. Remove from the oven and cool to room temperature.

To make the frosting: Add the peanut butter, cream cheese and honey to the bowl of a stand-up mixer (you can also do this by hand in a regular bowl) with the paddle attachment. Beat until smoothed and combined. You can decorate these pupcakes however you like. Scoop mounds of frosting on top of the cupcakes and swirl it around OR you can do as I did which was to add it to a piping bag with a closed star tip attached. If you pipe in a circle, starting in the center and moving to the edges, you'll end up with a rose-like shape. Pupcakes are good for a week when stored in the fridge.