I feel like this year is the year of the Friendsgivings. I've seen so many people having them and I've even been invited to a few (I have friends! lol). I love Friendsgivings because they really are the best excuse to bring all your friends together. AND, all of them are usually pot lucks, making them a million times easier to pull off. It also gives everyone an excuse to make their favorite Thanksgiving foods.
Last week, I invited a few of my favorite people over for a Friendsgiving in the backyard. It was such a pretty California day: sunny, breezy and beautiful in November.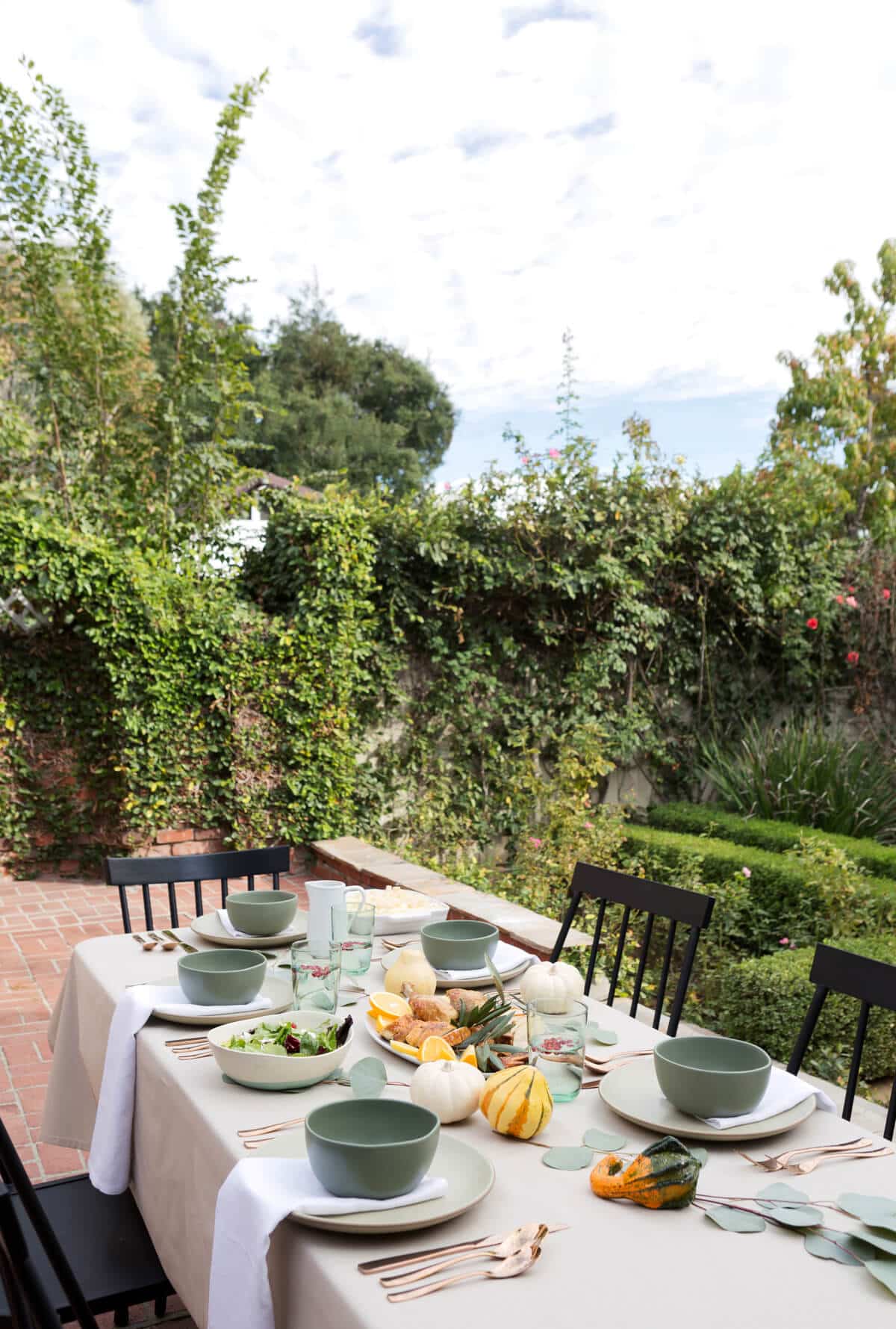 I teamed up with ALDI where I shopped for all things Friendsgiving/Thanksgiving and it was easy, affordable and delicious. I love that they have an exclusive range of seasonal products, which allowed me to add a twist to my classic dishes this year. They also have everything you need from gourmet cheeses, fresh produce and meats, and award-winning wines for your Friendsgiving table, like a San Zenone Bianco or Crimson Root Dark Red Blend!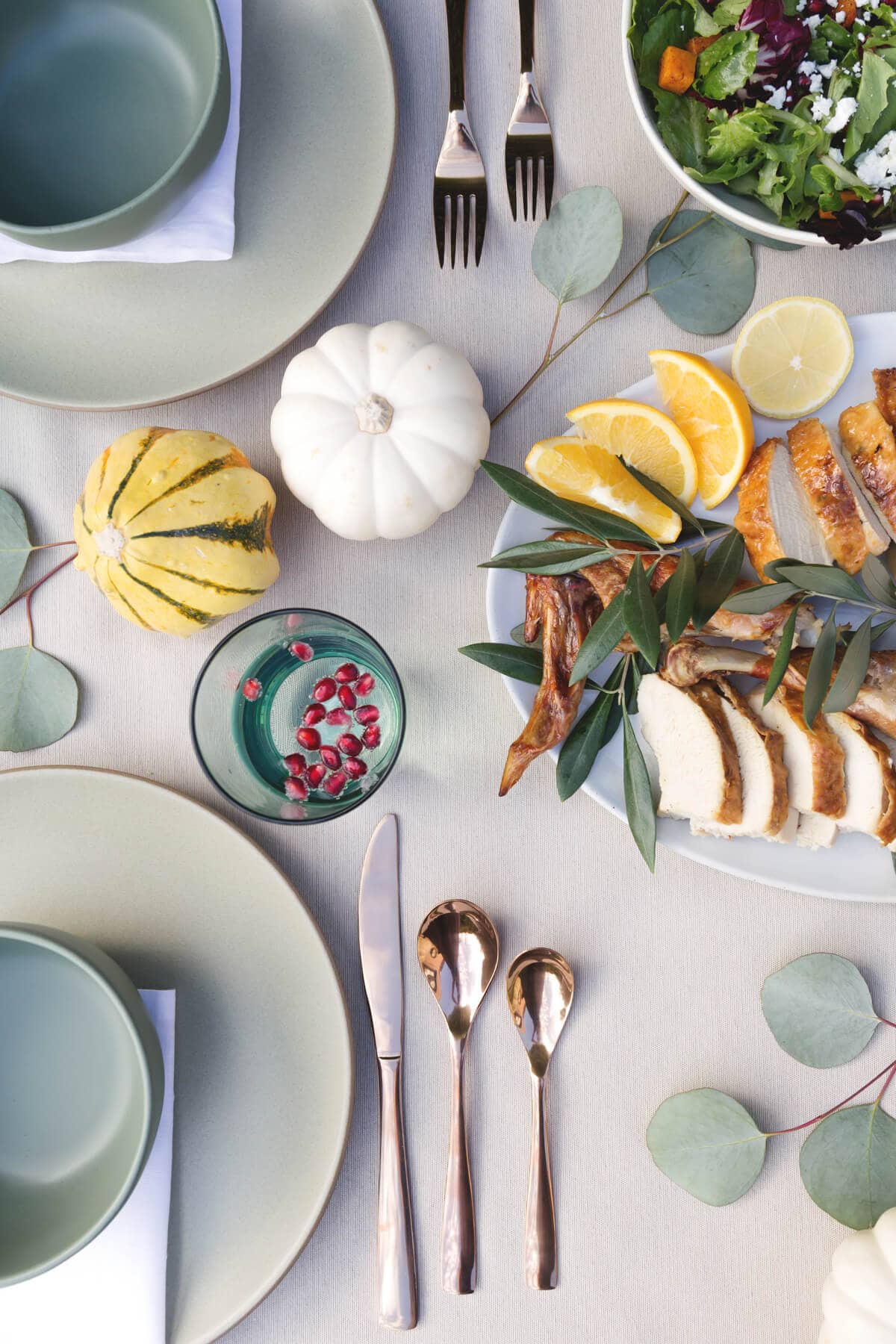 Here's what everyone brought, including links to their recipes: 
Geri (Because I'm Addicted) brought a sweet potato soup with whipped cream. The soup was smooth and light all at the same time. The whipped cream topping made it V fun.
Jenny (Spoon Fork Bacon) brought a creamy mashed potatoes. It was super creamy and delicious and their gravy was BOMB.
Claire (Kitchy Kitchen) brought the most beautiful savory bread pudding. I loved the way this looked. It was a stunner and it tasted delicious too.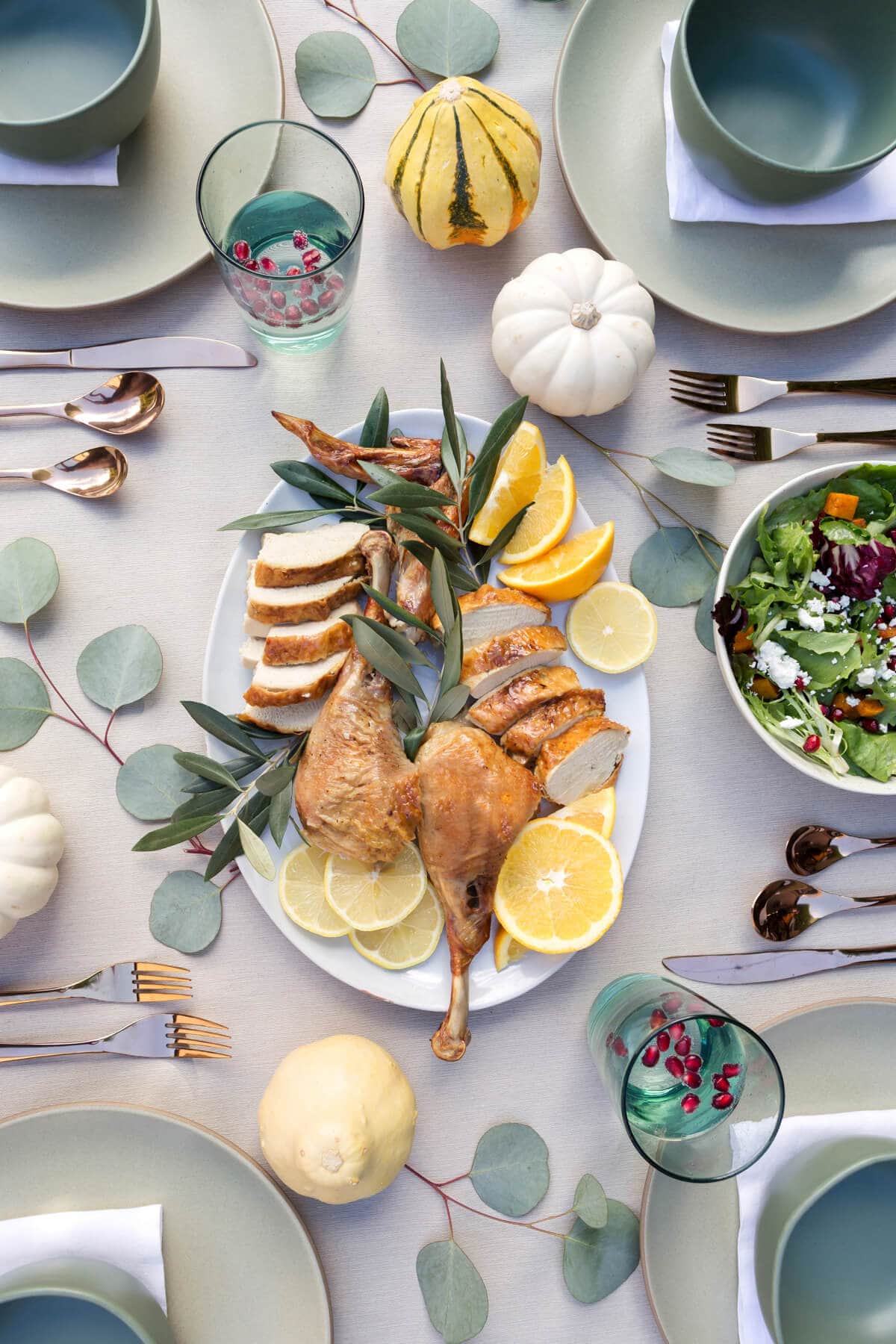 I made Jeanine's (Love and Lemons) delicious butternut squash salad. It was so refreshing and much needed when you're eating indulgent food.
Ashley (Sugar and Cloth) made a sparking cider mocktail from afar in Houston, and she was the inspiration behind the tablescape.
And Naomi (Bakers Royale) made the most delicious Pumpkin Chai Marshmallow Pie. It was as delicious as it looked.
And of course, I made my Mojo Turkey using a Butterball Whole Turkey! It was flavorful and tasty as ever and when I made it again, it reaffirmed my internal decision to never roast a turkey the old school way ever again. This is a new me and it involves spatchcocking a turkey only!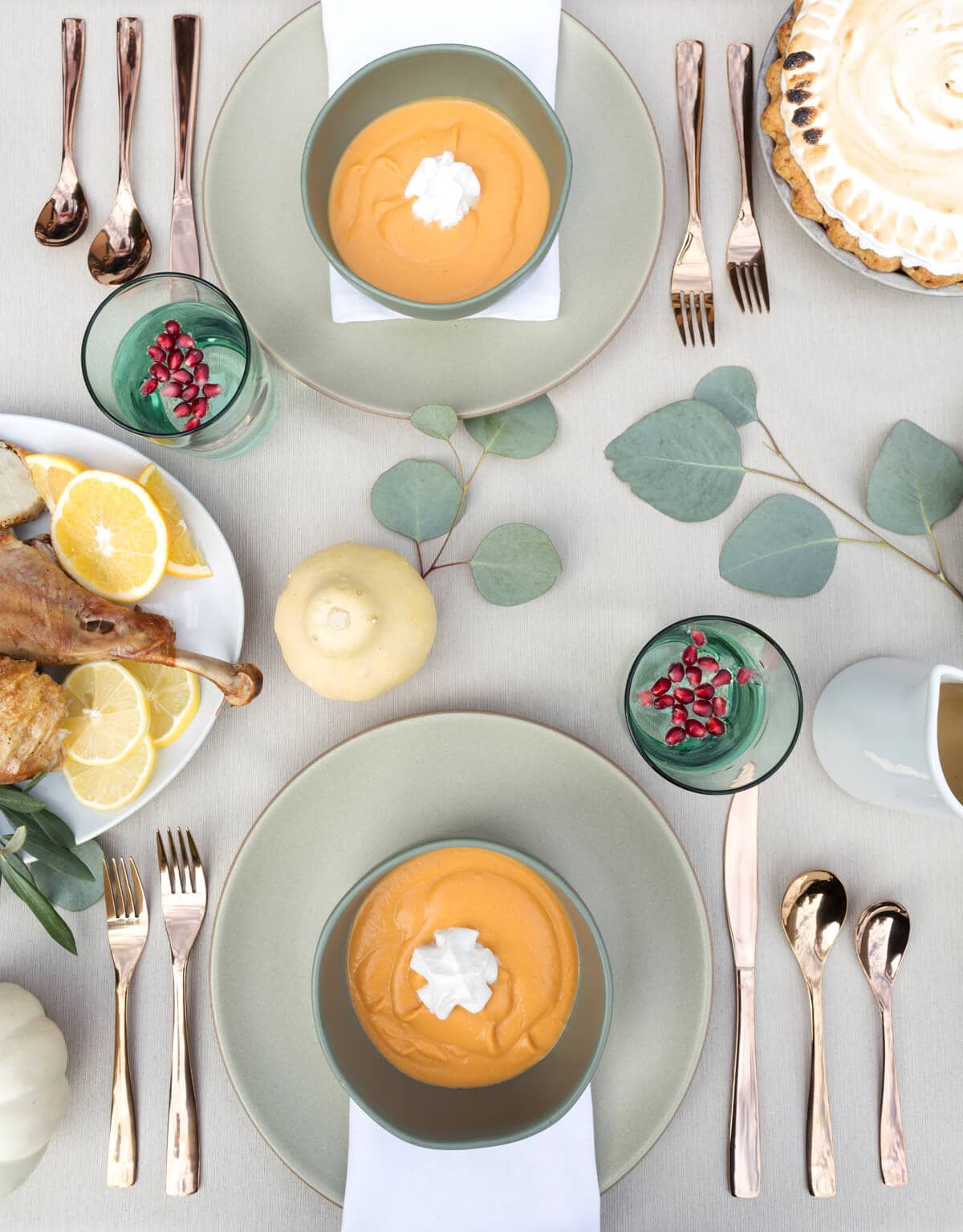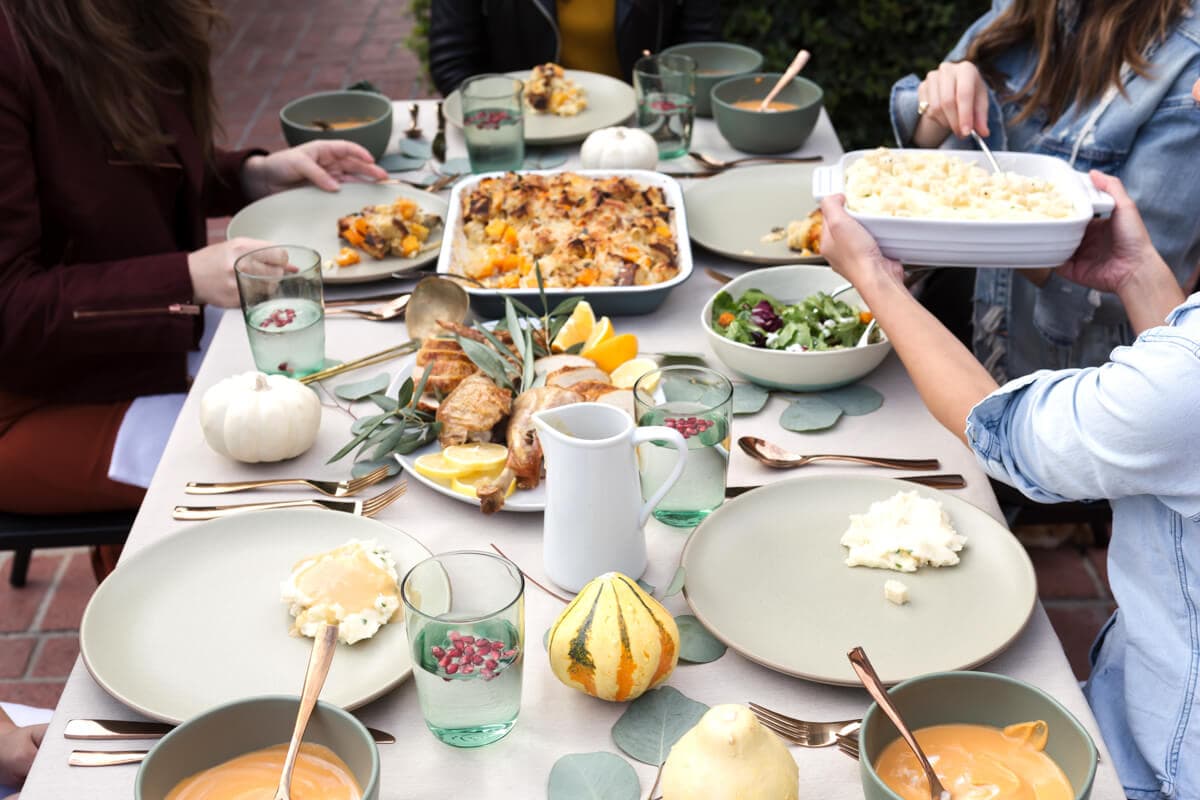 Have you guys been to a Friendsgiving this year? Are you pumped about Thanksgiving? I've been trying to give you all of my favorite recipes for delicious things this year!
And to give back, ALDI is teaming up with Venmo and Feeding America® to encourage people to add a new tradition of giving to their Friendsgiving celebrations by using the very first, custom-designed Friendsgiving Turkey Hand emoji. Every time the Turkey Hand is shared on Venmo this November, ALDI will donate 10 meals to Feeding America to help people in need, up to one million meals.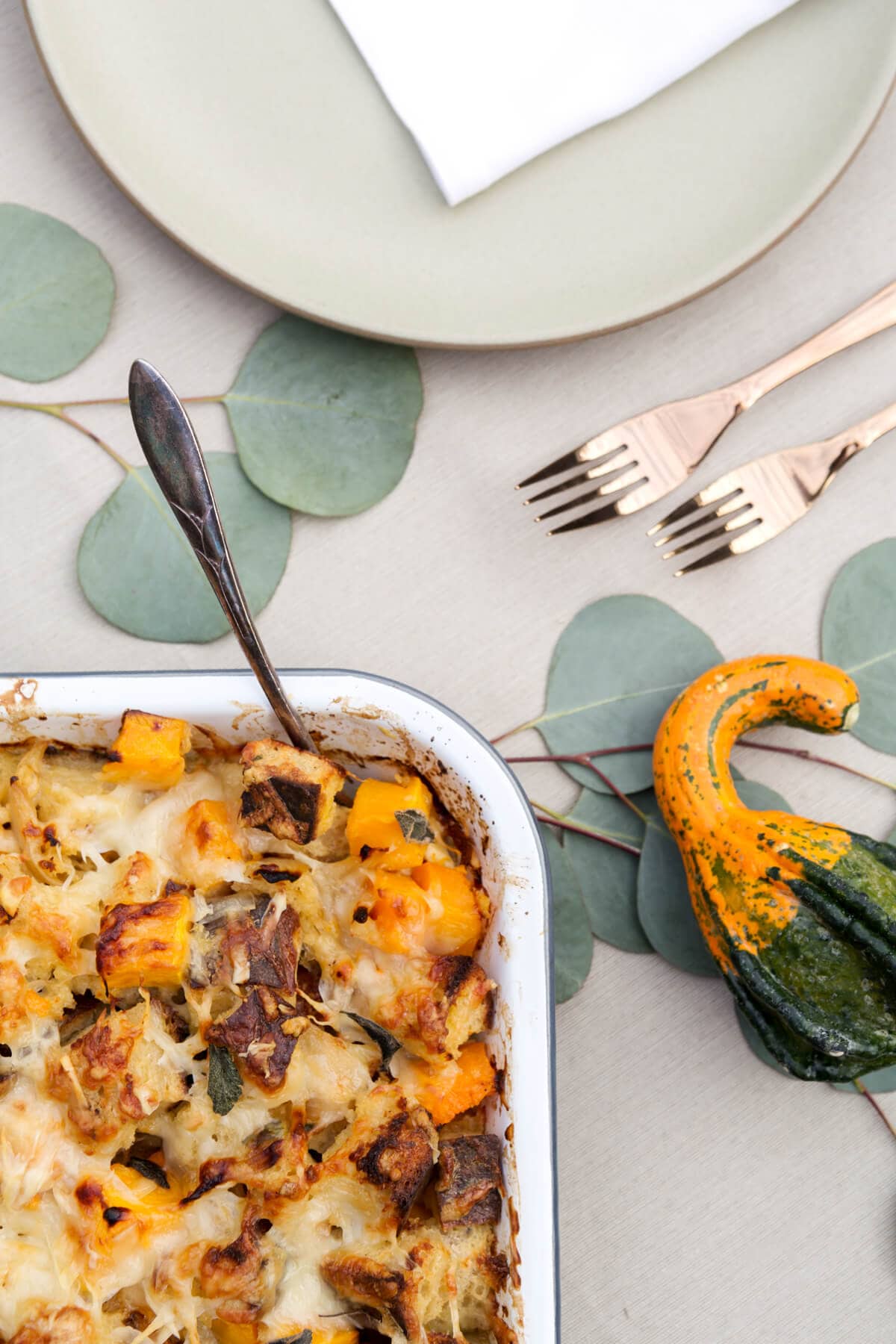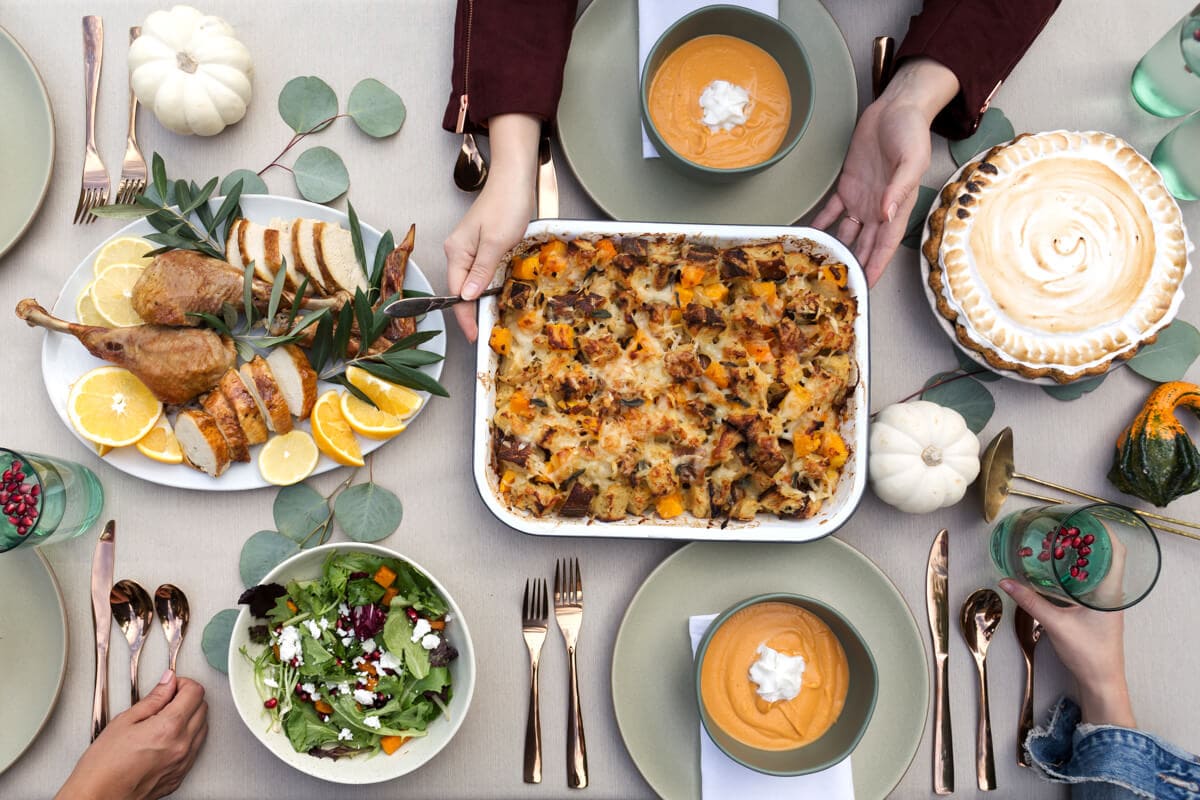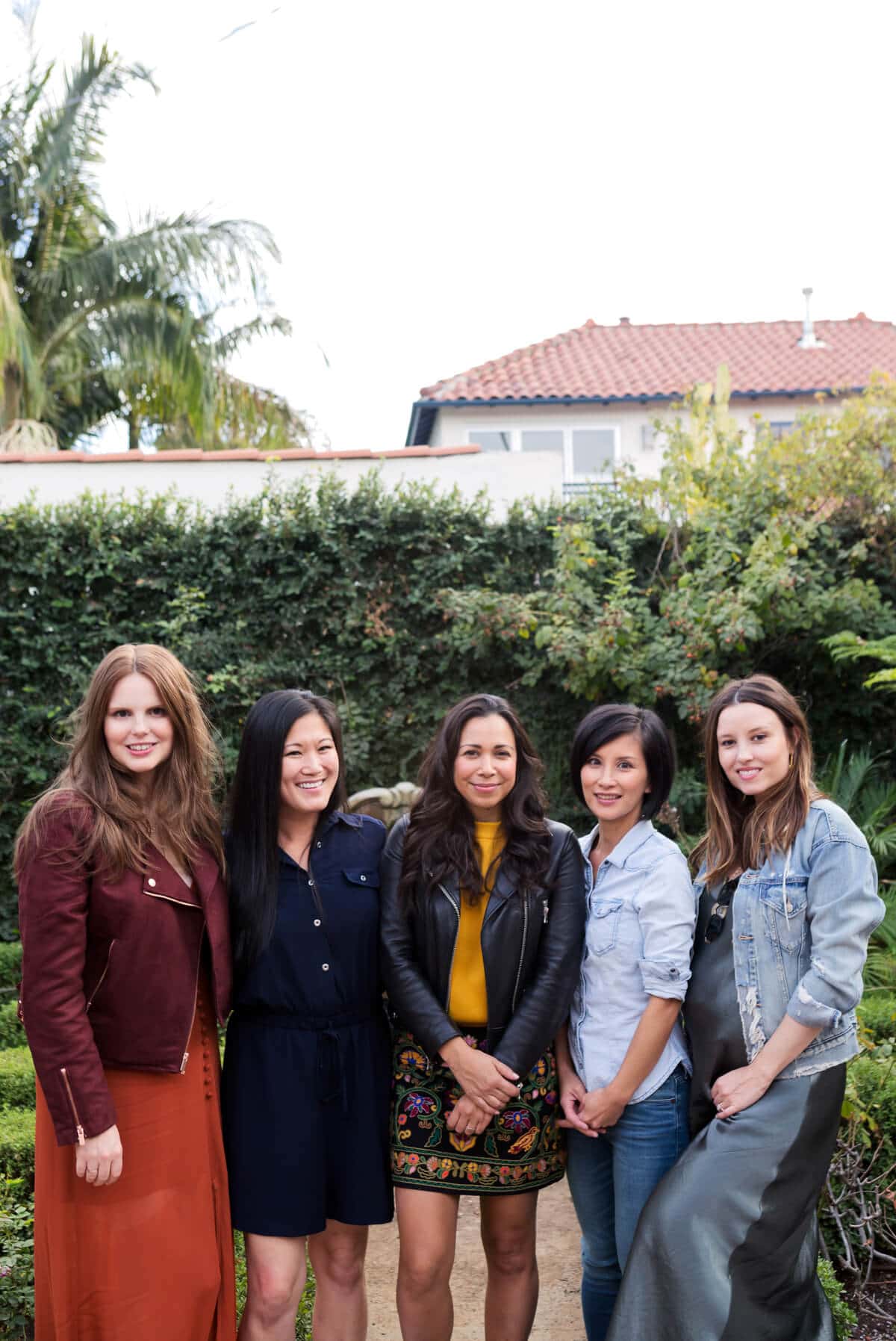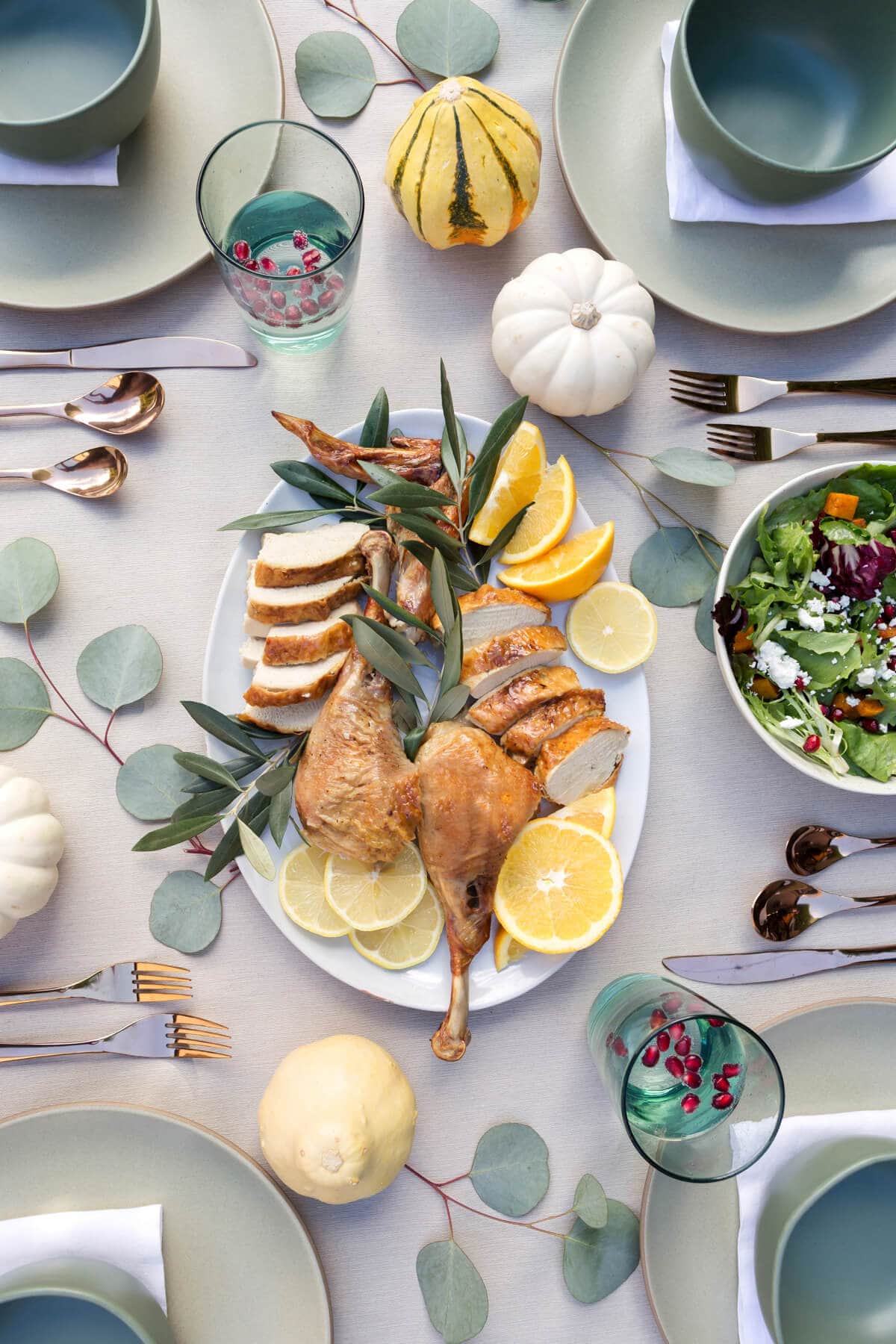 (This post is sponsored by ALDI. Thank you for supporting the sponsors that keep A Cozy Kitchen cozy.)