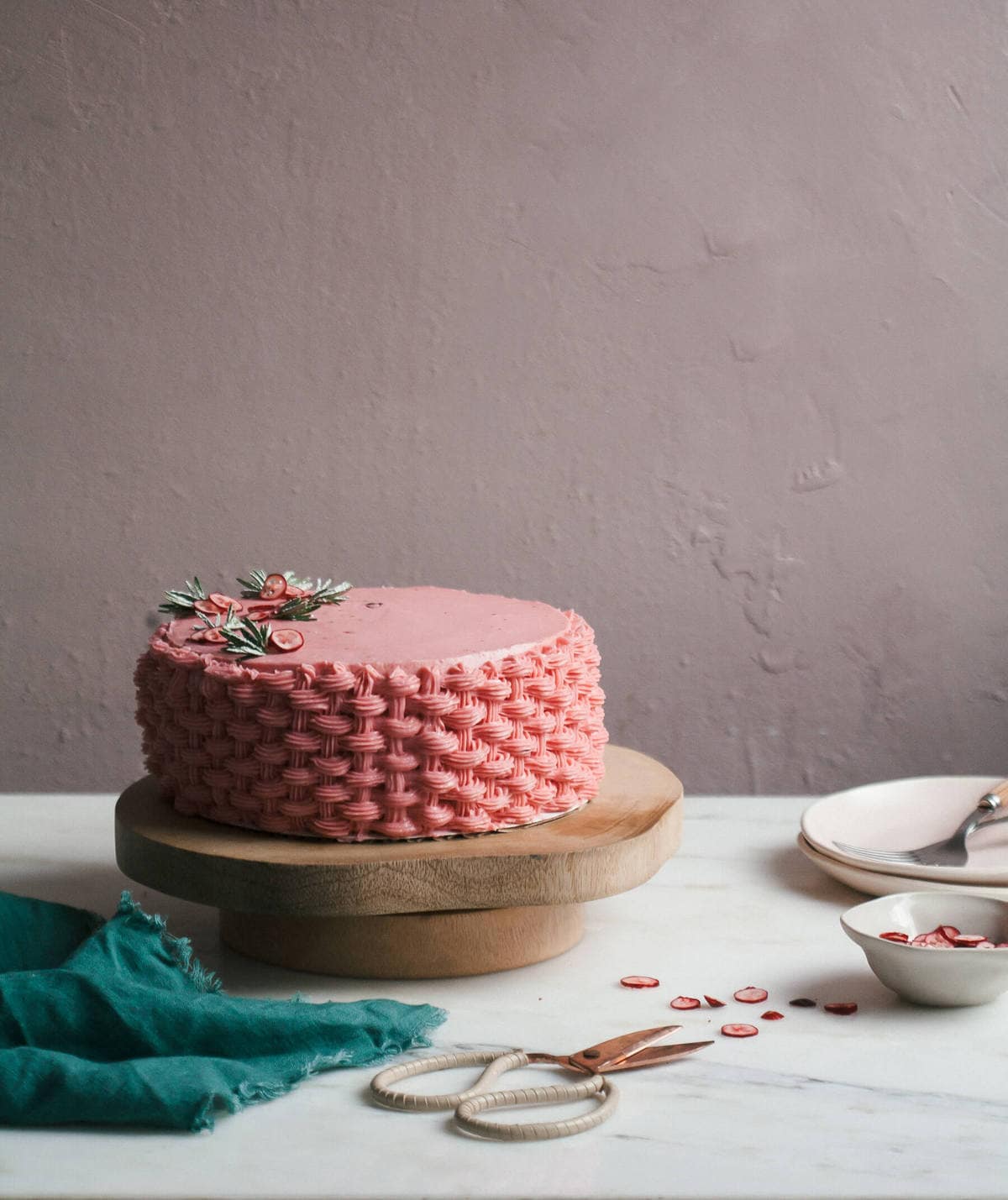 I am currently prepping so hard to chill TF out for the break. I'm gonna be honest, this fall put in borderline burn out mode so I'm hoping that a bit of rest and chillaxation will give me some much needed energy.
This is also my favorite time to take a break because EVERYONE is taking a break. Usually if I go on a vacation in the month of May or April, I still end up working because I'm addicted to checking my email BUT NOT NEXT WEEK!
I'm also spending a bit of time doing some last bits of work, cleaning and organizing my apartment before we all head up to The Bay for the holidays.
We've also been binge-watching The OA and I am not mad at it. It's SO good and weird and addictive and weird.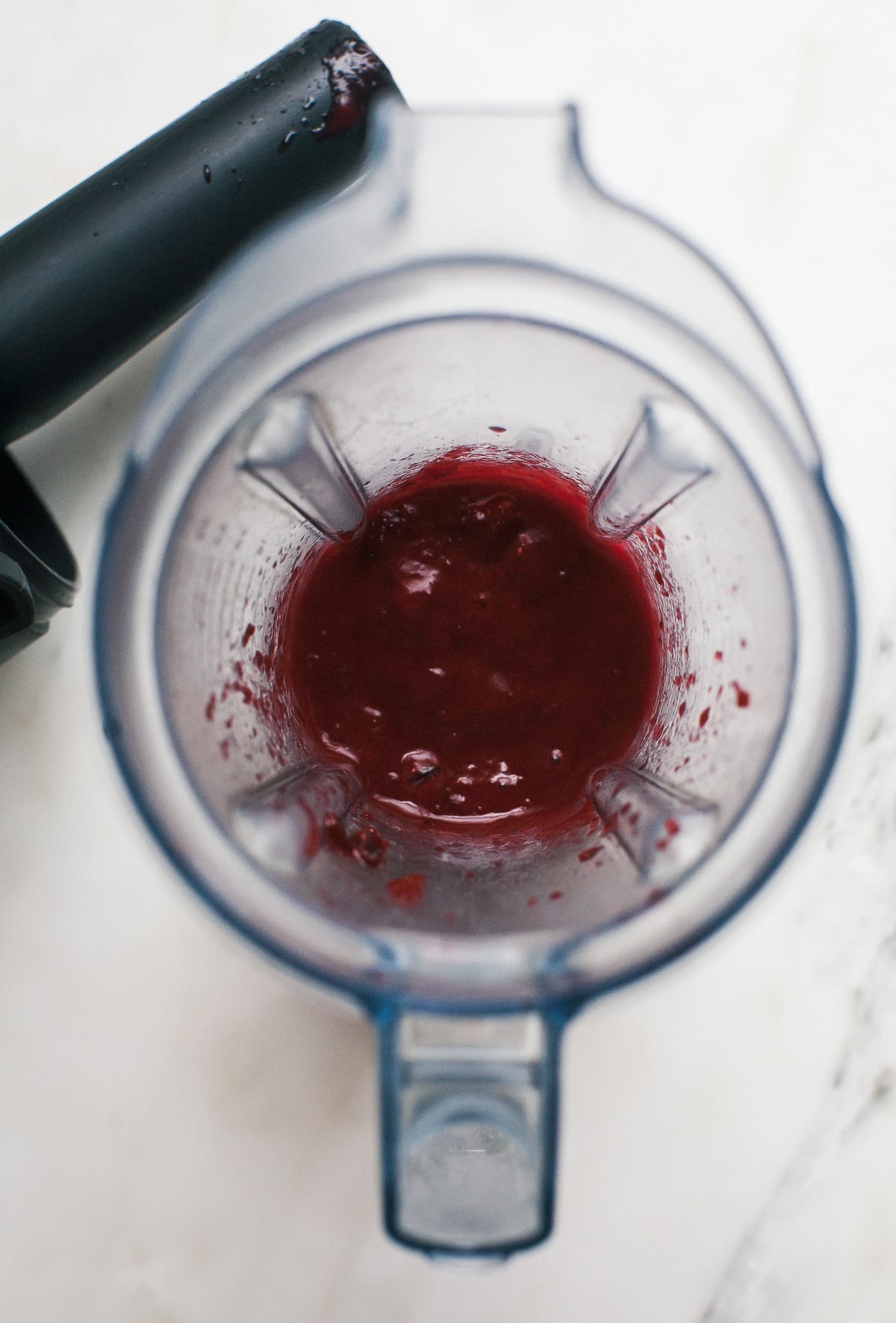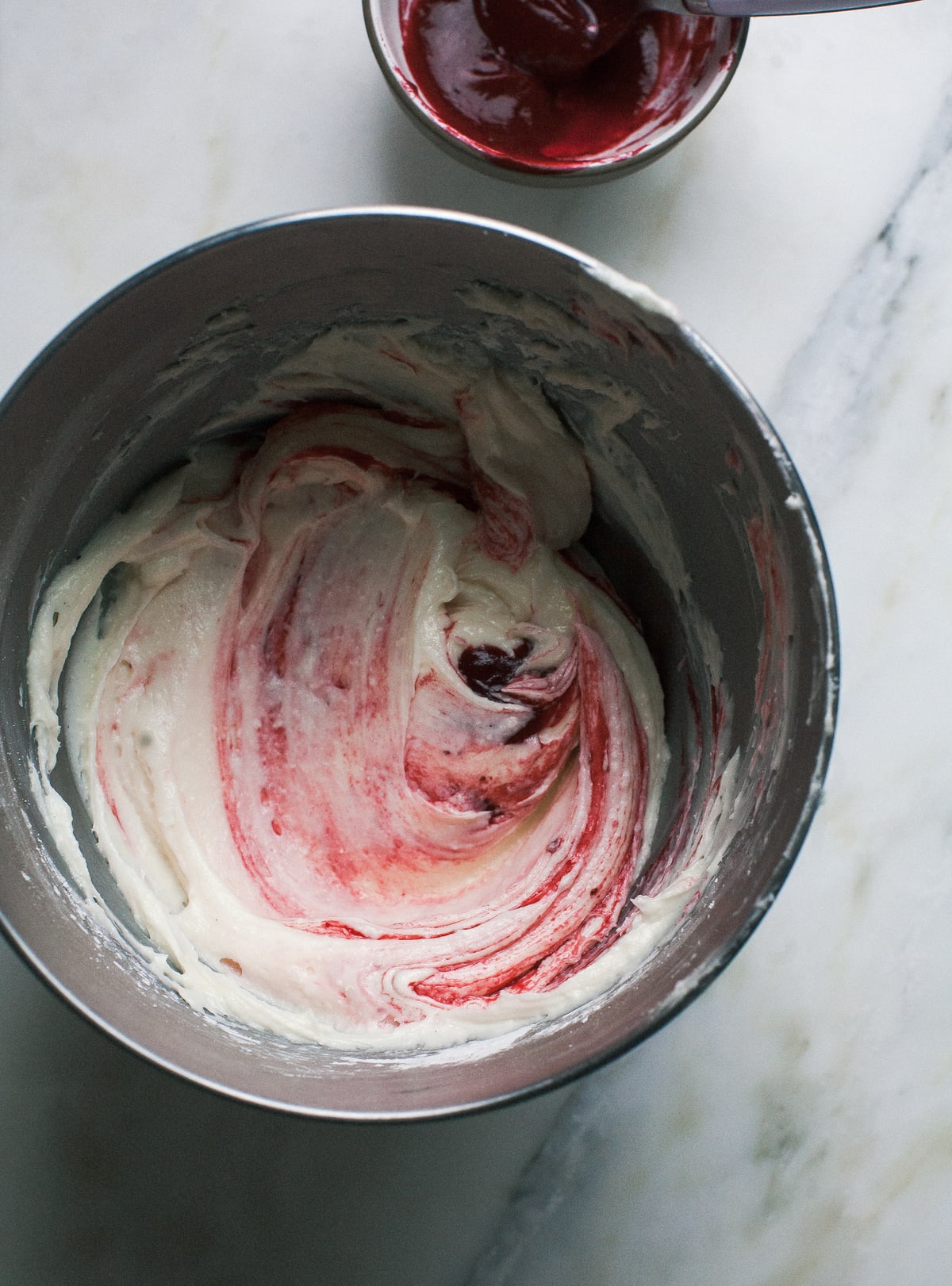 If you have a bunch of time over the next week, definitely watch it. It's also family-friendly (no weird sex scenes) so you will be a-ok to watch it with your father-in-law/grandfather, etc.
This cranberry chestnut cake is a lil' thing I made last week when I had some cranberries in the fridge and remembered this beautiful cranberry frosting I saw on Food52 a month ago or so.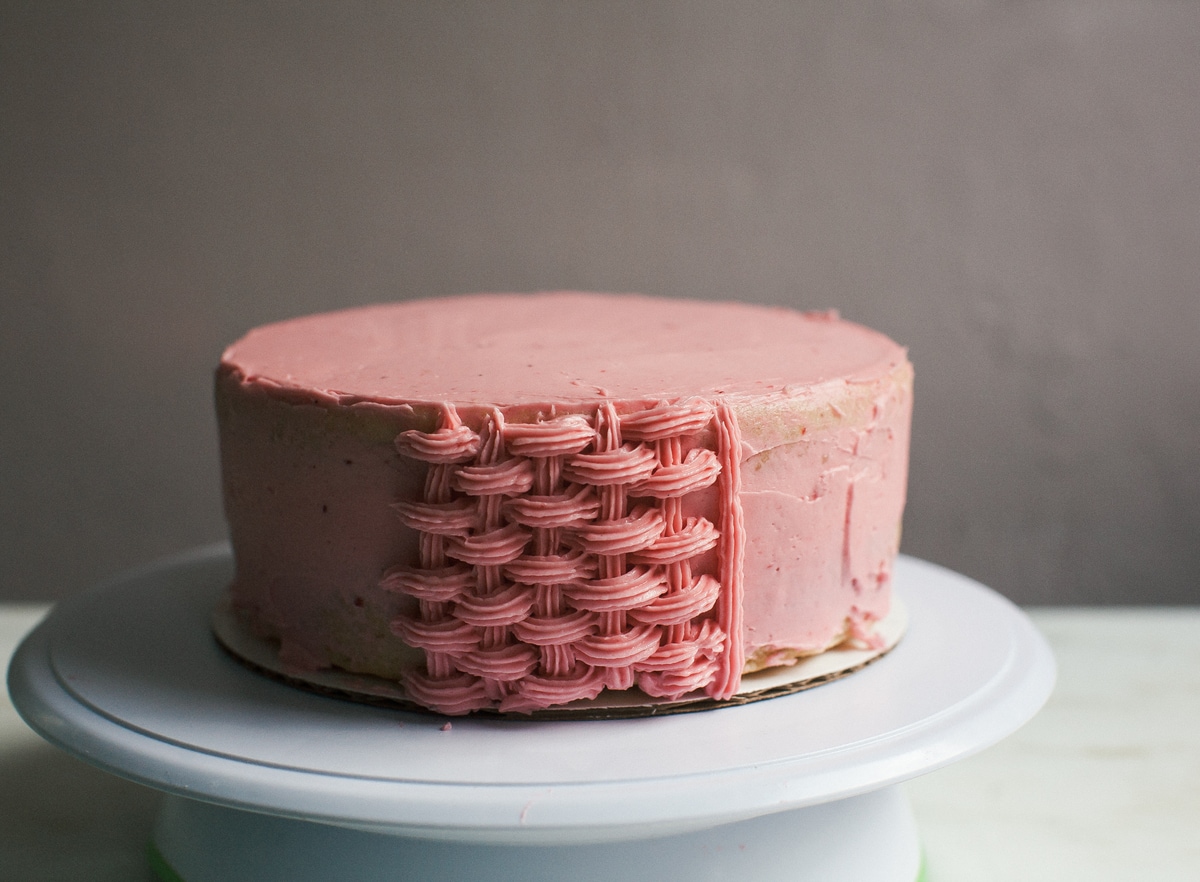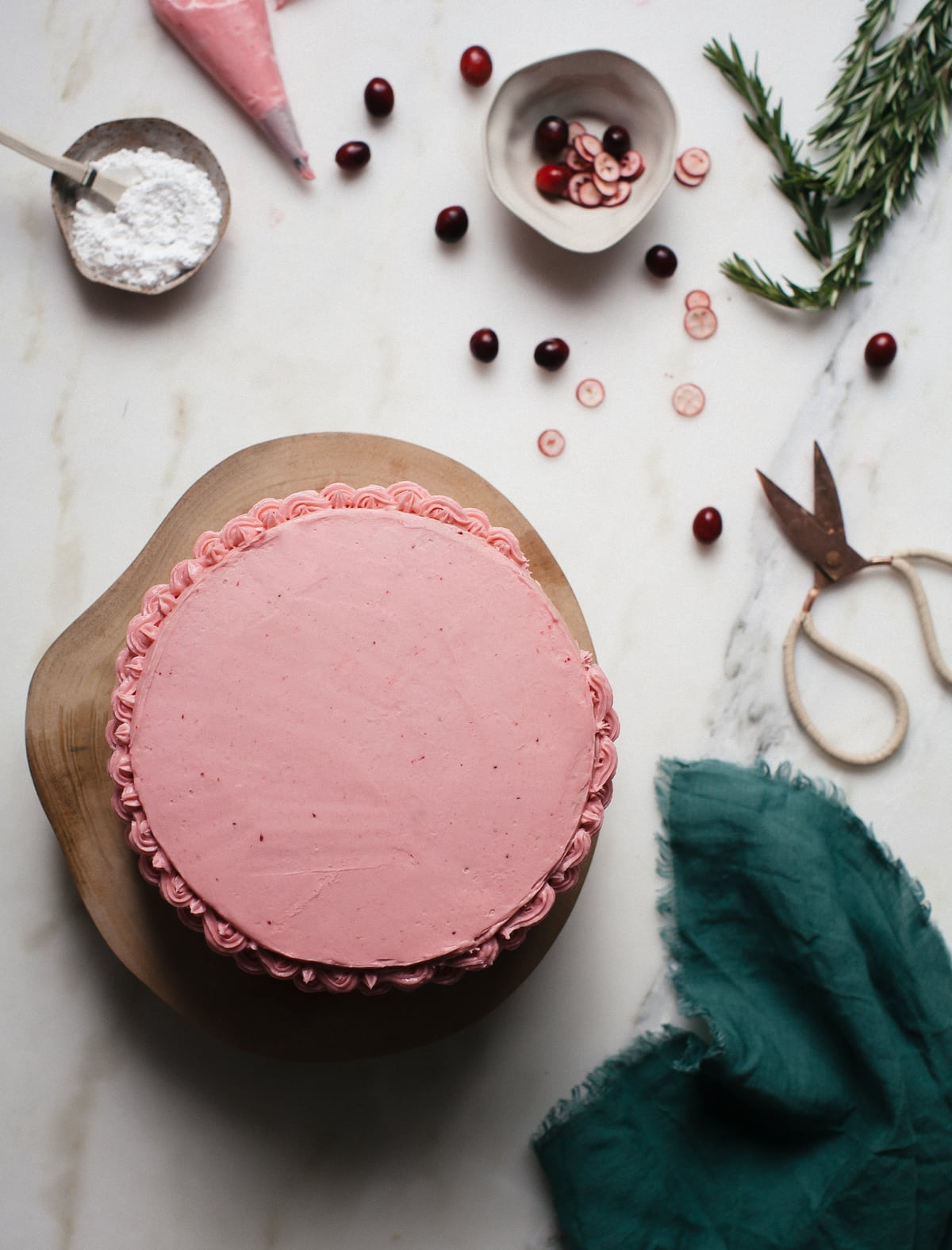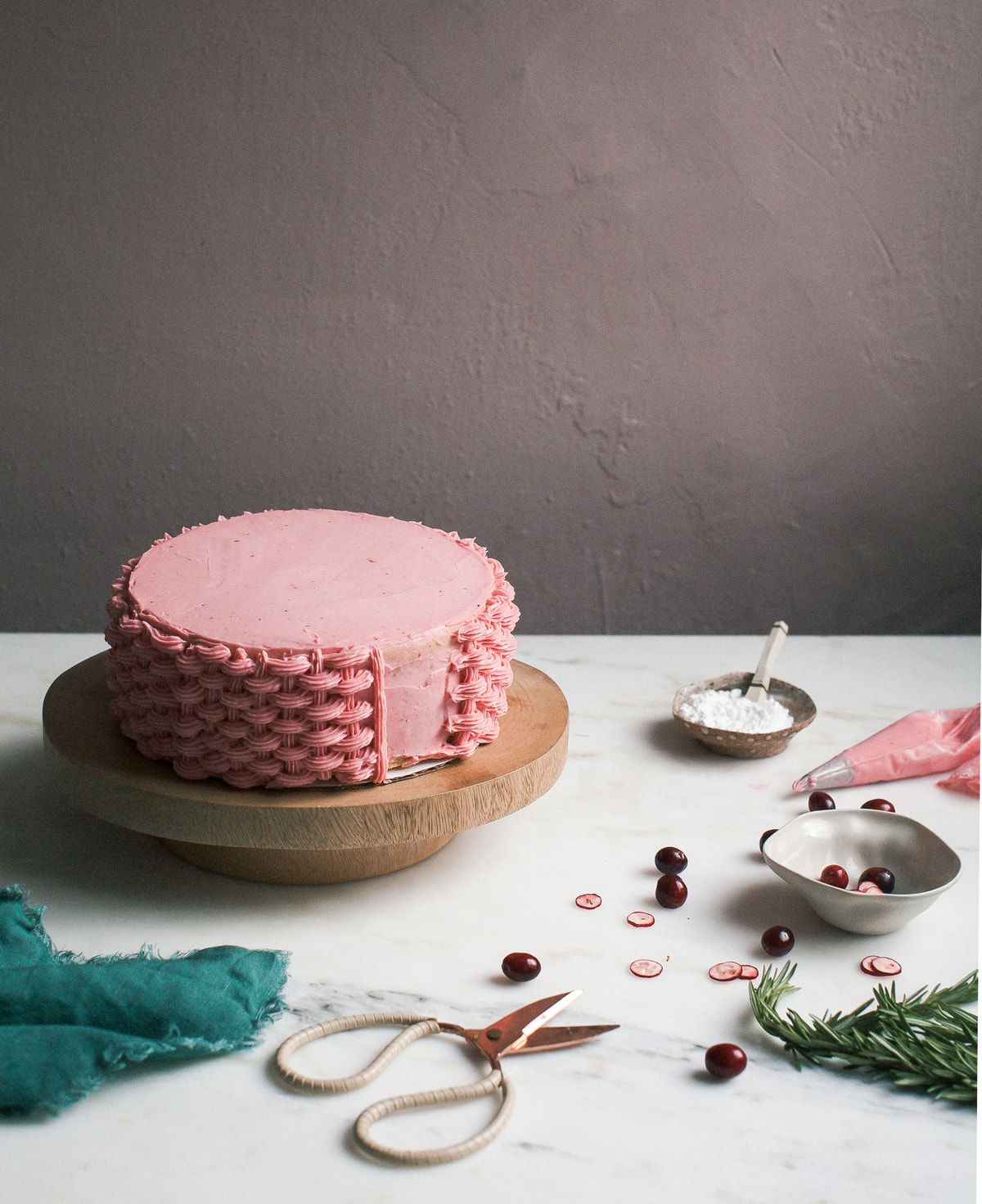 I also found chestnuts at Trader Joe's all prepped and ready to go and was looking for something to put it in so I whipped up a paste (similar to this pistachio butter). It incorporated into the cake wonderfully and tasted so so Christmas-like. So v festive. Of course, if you were feeling a bit lazy, you could simply leave out the paste and it would still be super delicious and amazing.
I hope you take some time to relax this holiday break. Go for a hike, hang out with family and eat all the carbs because I most likely will be talking about Whole30 in the month of January. Have you tried it?!? I'm excited to eat healthy for a month.
Also, if I blog about it would it make your eye balls roll back into your heads?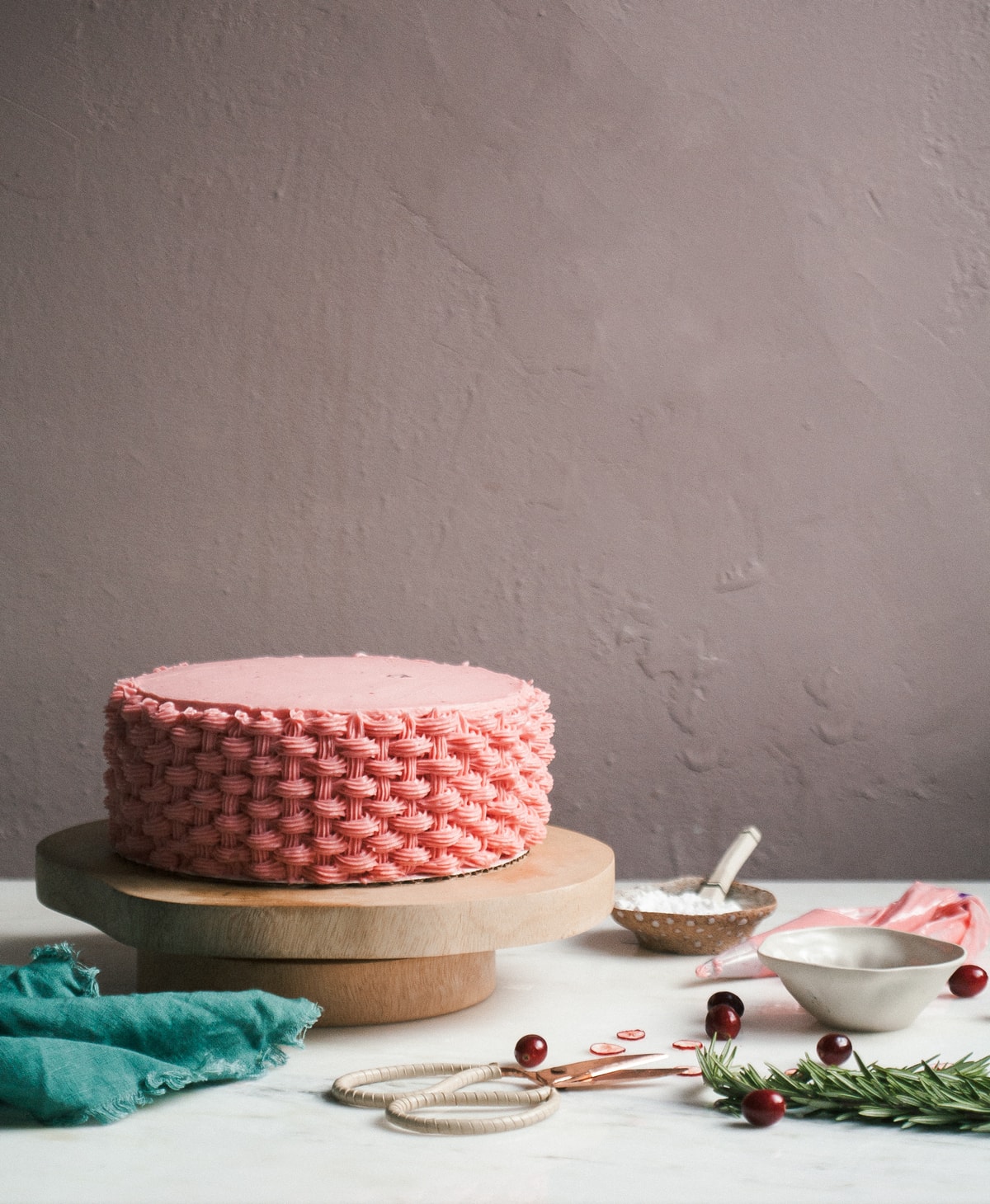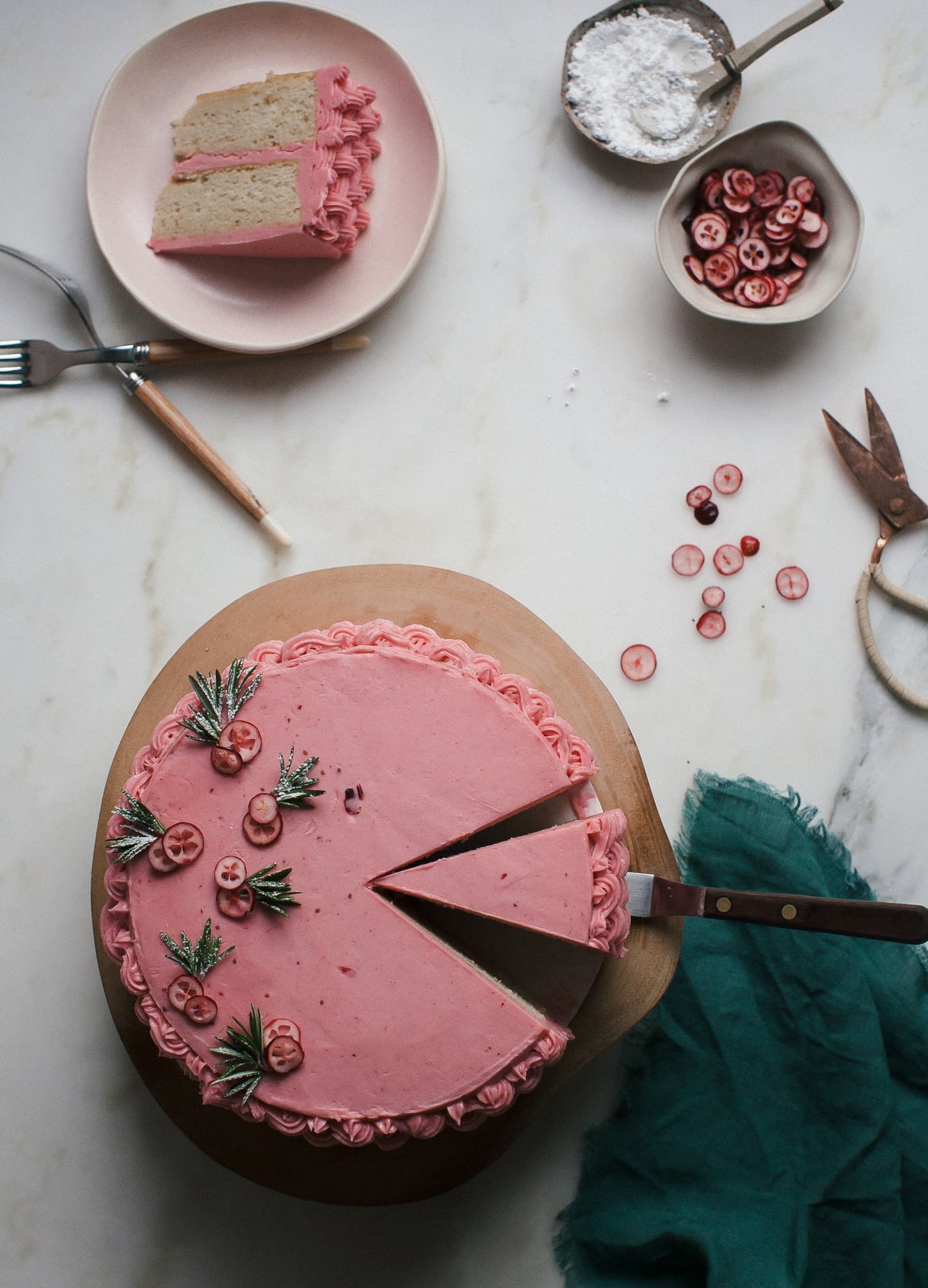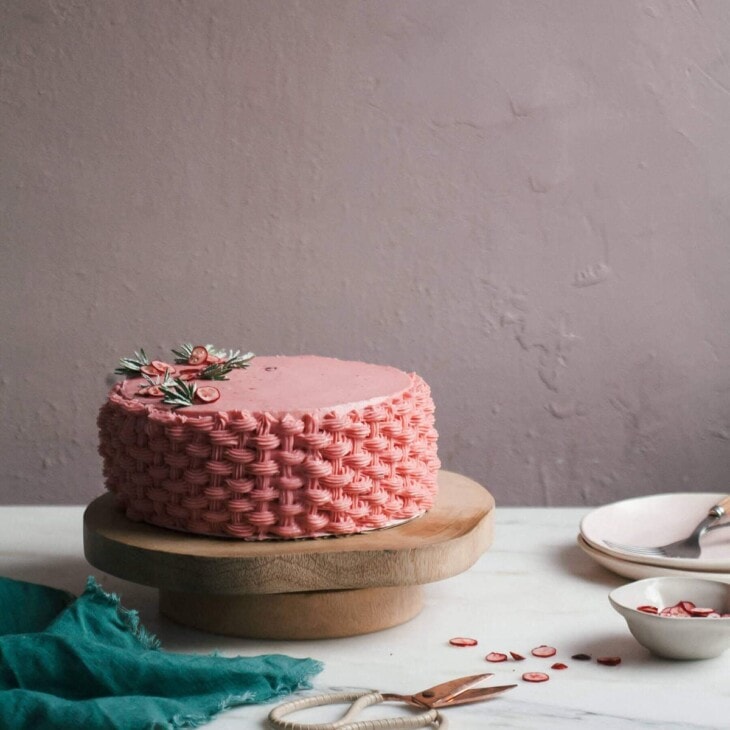 Print Recipe
Cranberry Chestnut Cake
Serving Size:
(eight-inch) cake
Ingredients
Chestnut Paste:
1 1/4

cup

chopped chestnuts

1/3

cup

white granulated sugar

2

tablespoons

water

1

tablespoon

olive oil
Cranberry Frosting:
4

ounces

cranberries

2

tablespoons

brown sugar

Pinch

of salt

2

cups

unsalted butter

at room temperature

4 1/2

cups

powdered sugar

sifted

2 to 3

tablespoons

cranberry puree
Chestnut Cake:
2 1/2

cups

cake flour

sifted

1

tablespoon

baking powder

1

teaspoon

salt

1

cup

unsalted butter

room temperature

1 1/2

cups

white granulated sugar

4

large eggs

1 1/2

teaspoons

pure vanilla extract

3/4

cup

buttermilk

1/2

cup

homemade chestnut paste

see notes below
For garnish:
2 to 3

cranberries

sliced

2

sprigs of fresh rosemary

1

teaspoon

powdered sugar
Instructions
To make the chestnut paste:
To a high-powered blender or food processor, add the chestnuts. Pulse until it mostly resembles a paste. Transfer to a small bowl. In a small saucepan, combine the water and sugar. Cook over high heat until it reaches 220 degrees and is bubbling. Pour over the chestnut mixture and mix immediately. Transfer to the blender or food processor and pulse. While the machine is running, pour in the oil. Blend until it resembles a soft peanut butter, about 2 minutes. At this point it should be very soft. Measure out 1/2 cup and store the rest in the fridge. Set aside.
To make the frosting:
Preheat your oven to 400 degrees. In a small baking dish, toss together the cranberries, sugar and salt. Roast for 15 minutes, or until the cranberries are shriveled. Set aside to cool slightly, about 5 minutes. Add the cranberries, its juices and 1/4 cup of water to a blender and pulse until completely pureed. Pour through a strainer, into a small bowl. You should end up with about 3 to 4 tablespoons of puree. In the bowl of a stand-up mixer with the paddle attachment, add the butter, powdered sugar and beat until just combined. Mix in the cranberry puree and mix once more. Transfer to the fridge to chill for 5 to 10 minutes before using.
To make the cake:
Preheat oven to 350 degrees F. Butter and flour two 8x3-inch cake pans. Line the bottoms with a round of parchment. Set aside.

In a medium bowl, whisk together the flour, baking powder and salt. In the bowl of a stand-up mixer add the butter and sugar; cream together until light and fluffy, about 2 minutes. Crack in one egg at a time, adding the next egg only when the one before it has combined. Next, add in the vanilla extract and the reserved chestnut paste. Turn the mixer down to low speed and add the buttermilk and flour mixture in a few batches, alternating between the two.

Divide the cake batter amongst pans, smoothing out the top with a spatula (the batter will be a little thick so it'll need some help smoothing out). Transfer to the oven and bake for 35 to 40 minutes, or until a a skewer inserted into the center comes out clean. Cool the cakes in their pan for 10 minutes before running a knife along the side of the cakes and inverting them onto a wire rack to cool completely.

To assemble: place the first layer of cake on a cake board or a cake stand. Add about 1/4 cup of frosting the top of the cake layer and smooth it out, pushing it out to the sides. Add the second layer on top and then add a second 1/4 cup to the top of that. (These measurements can be eyeballed.) Smooth out the top and add a nice thin layer all the way around the sides of the cake. Transfer to the freezer to chill for about 5 to 7 minutes. This is the crumb coat. Add a second even layer on the outside. I used a small star-tip to create an over under, over under effect. I topped it with sliced cranberries and rosemary that were dusted with powdered sugar. Slice and serve!
Notes
*You could easily use almond paste for this or store-bought pistachio paste. You could also simply skip the paste all together and you'd still end up with a delicious-tasting cake.
*This frosting makes A LOT. I made a double batch because I wanted to get super decorative with the outside. If you're not doing anything crazy with the frosting, you'd be find with halving it.