Wasn't that lil' break the absolute best? I needed it. I think we all needed some rest and chillaxation. On Thanksgiving day, there was a long walk with Amelia and Joshua, some cooking (but relaxed cooking), a nice Friendsgiving with lots and lots of wine (thanks to Whitney!!!).
The next day Josh and I went to Seattle for book signing. I LOVE SEATTLE. It's so rainy and overcast and cozy.
BUT NOW WE'RE BACK. I don't know about you, but I wish the holiday season lasted about twice as long. The weeks go by so quickly and I love all the decorations and the sparkly lights and the foods.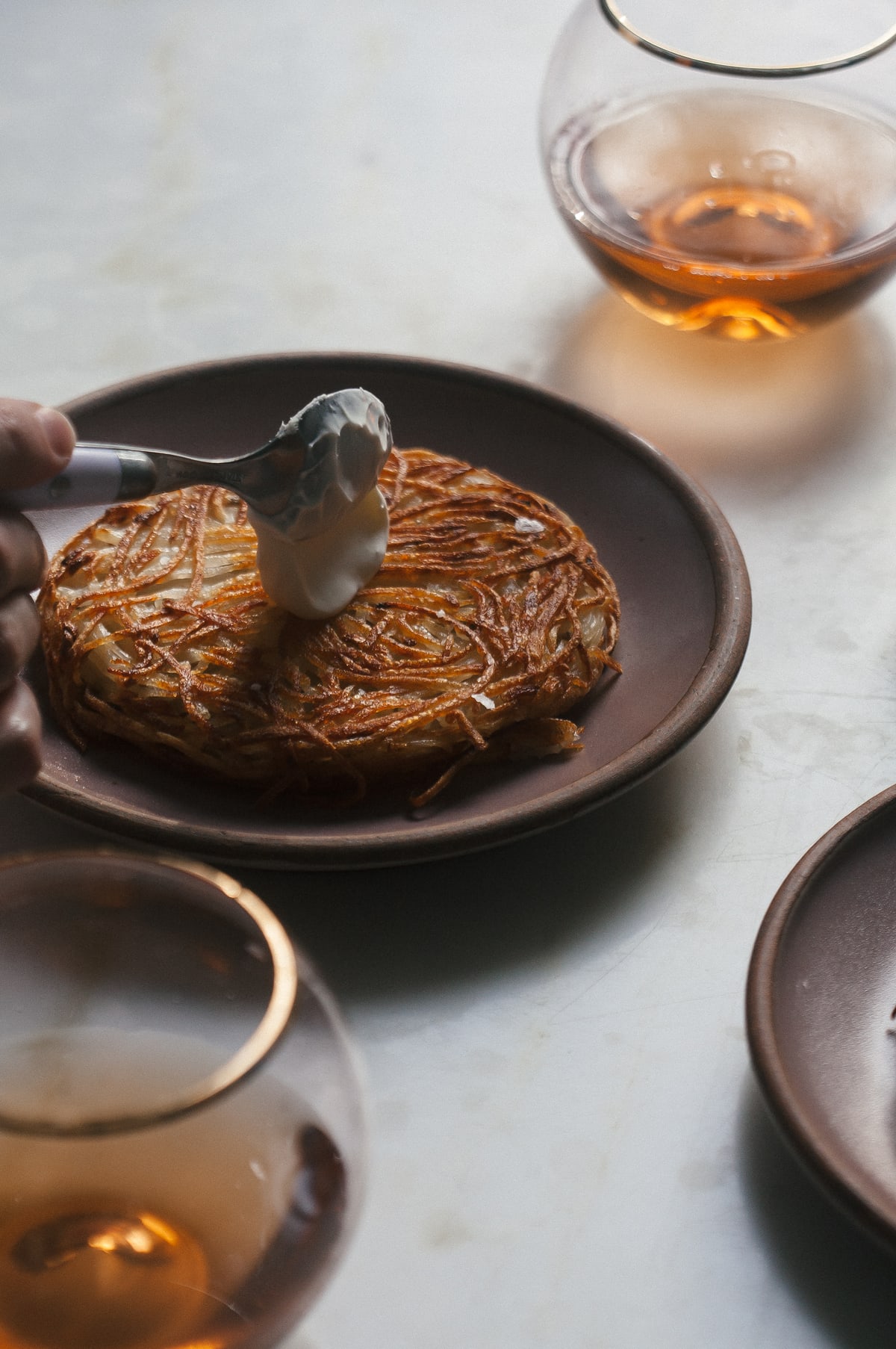 A rösti has been on my to-make list for a v v long time. If you're unfamiliar, think of it like a latke but bigger and thicker. It's more cake-like.
I thought about making this rosti out of other things besides potatoes, but the thing I enjoy about them the most is their crispiness. And nothing in the entire world can get crisper than a potato. It's made for dat crisp.
If you're asking yourself, "what is the difference between a rösti and a latke?!" not to worry, here's the answer:
A latke is held together with a bit of flour and egg, while a rösti is only held together with melted butter. It makes the execution a bit tricker.
Latkes are also much thinner than röstis which tend to be thicker and taller. I think both have their home at certain times and certain moods. But right now, I'm all about dat rösti.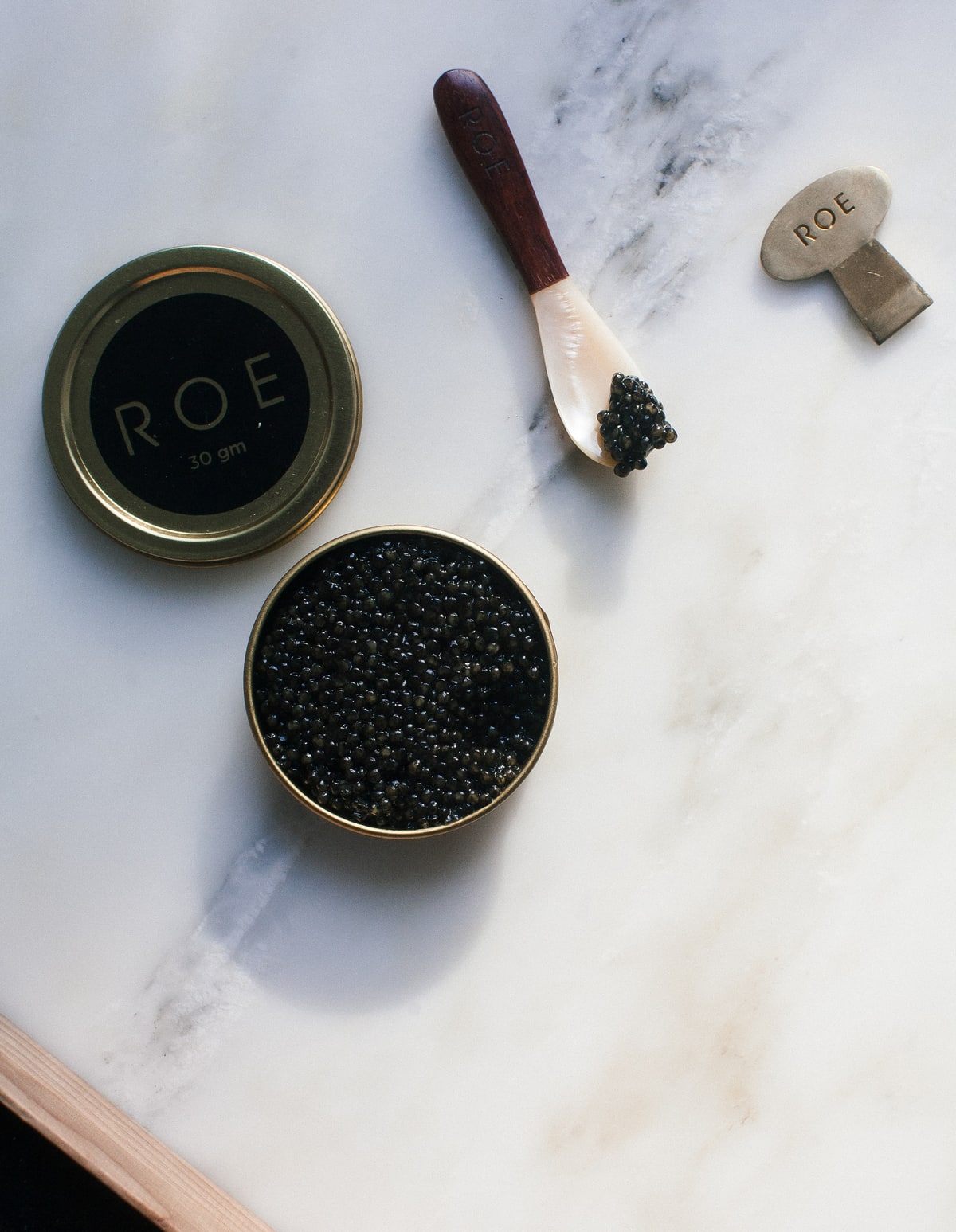 Since there is no binder, the technique is pretty imperative. I used the technique from Chef Steps because they do a lot of good work over there and it was super duper simple.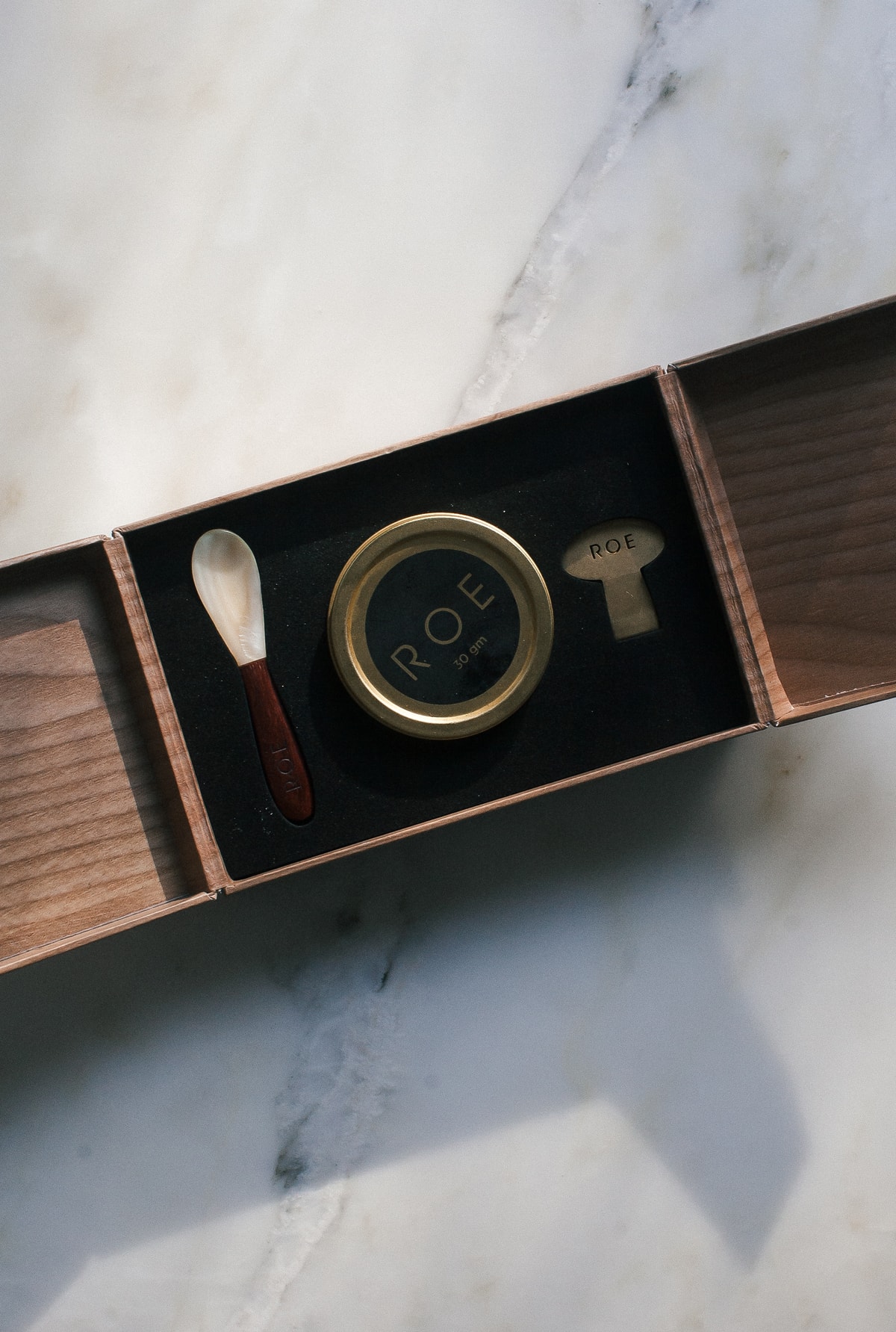 You basically mandoline potato slices and cut those slices into strips. You'll end up with long potato strips that are dried and then tossed with butter and a bit of salt. Those are packed into a pan, cooked on both sides and that's about it. It couldn't be simpler.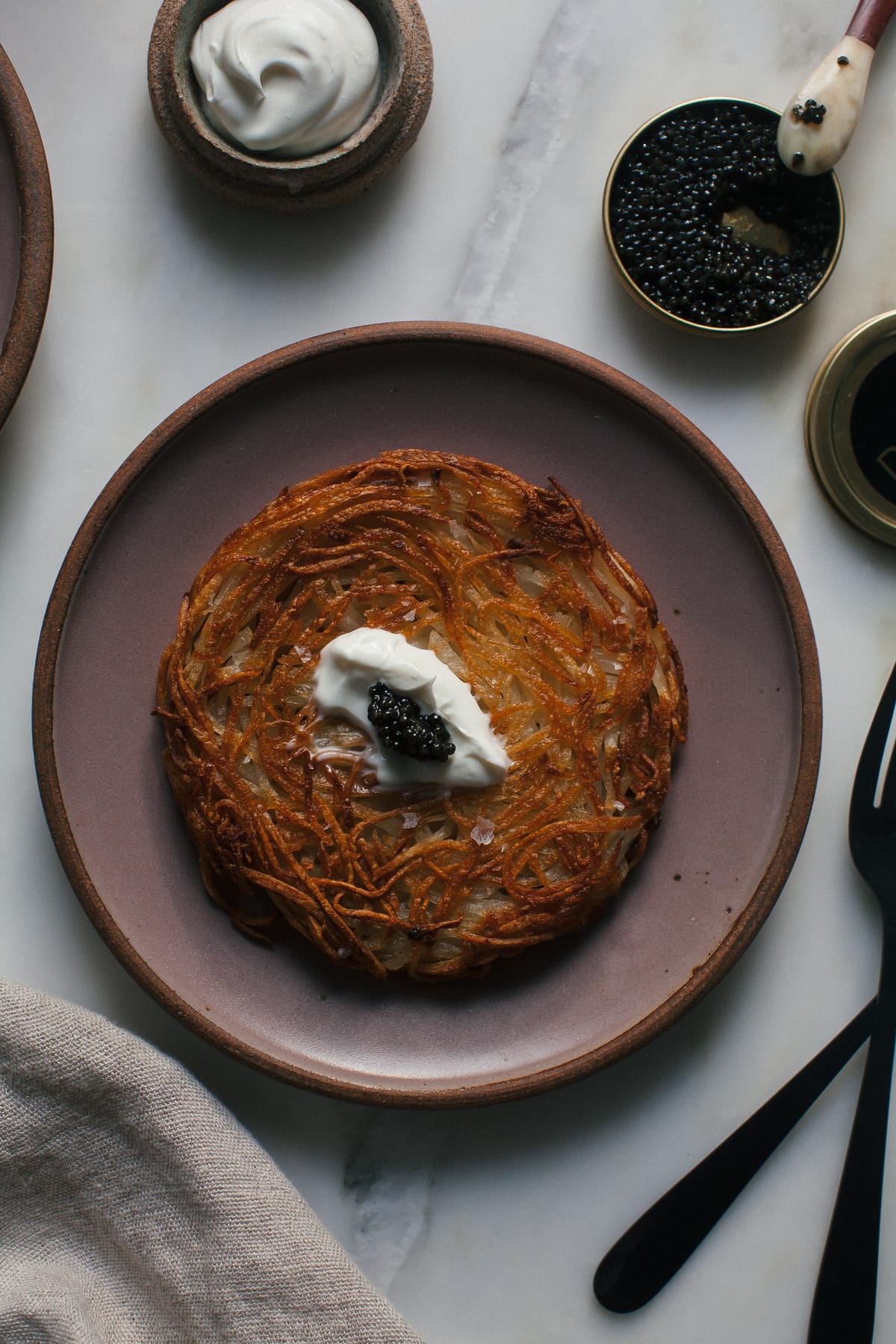 I made two röstis in mini cast iron pans but feel free to double the recipe to fill one cast iron or, honestly, use whatever pan you have. This is one of those recipes that is super flexible.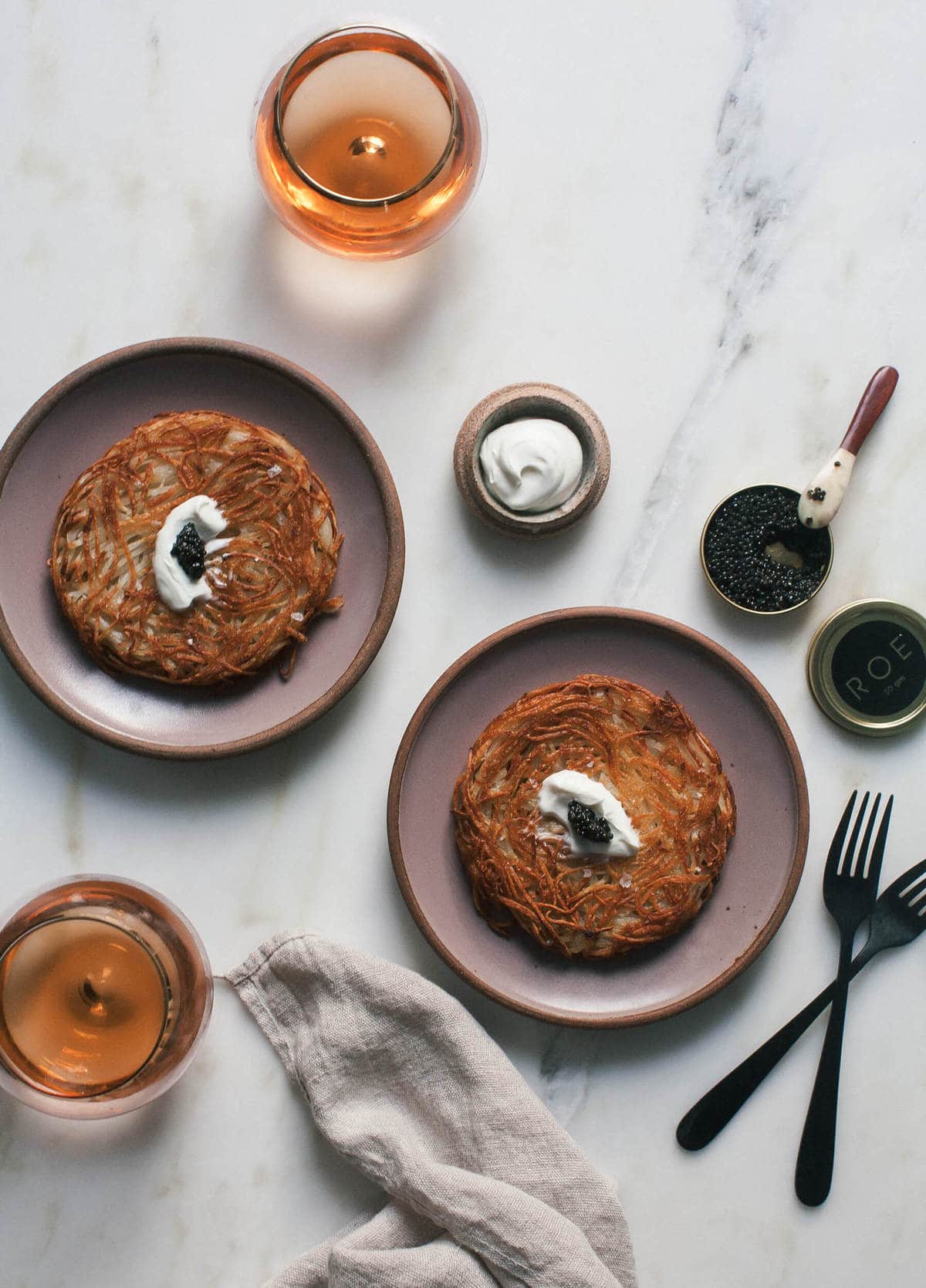 I topped the röstis with a little swipe of creme fraîche and a small dollop of ROE CAVIAR. The caviar is super briny and delicious and perfect for the holidays.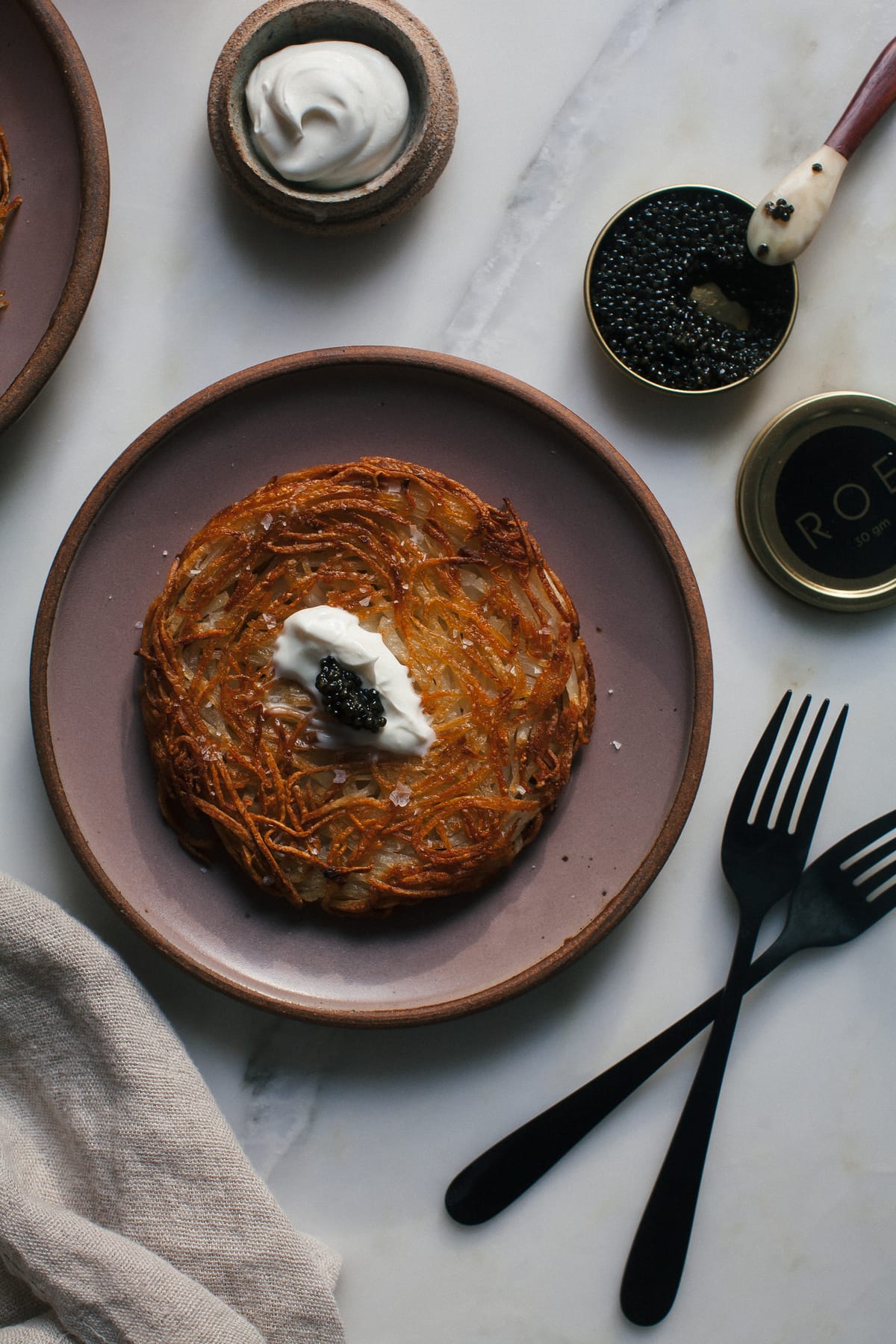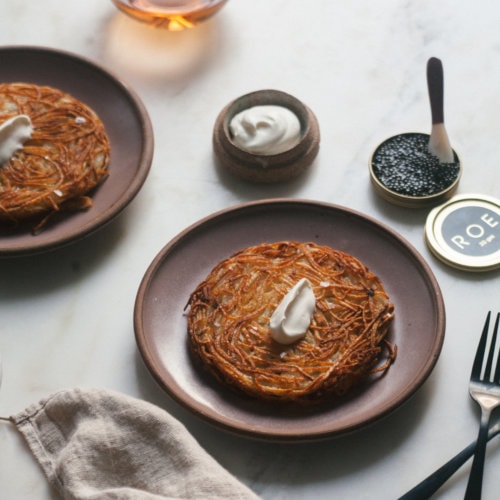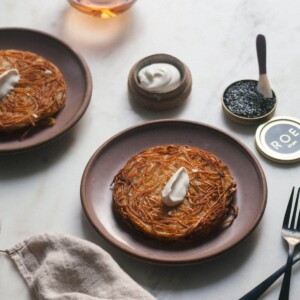 Ingredients
2

russet potatoes

,

peeled

1/2

cup

unsalted butter

,

melted

1

teaspoon

salt

1

tablespoon

creme fraiche

,

for topping

1

dollop of caviar

,

for topping
Directions
Preheat oven to 375 degrees F. Grease with cooking spray (or rub with oil) either 2 (5-inch) mini cast iron pans or a 1 (10-inch) cast iron (or really any other non-stick pan you have that's comparable in size),

Fill a medium bowl with water. Mandoline each potato into 1/16-inch slices. Stack about 3 to 4 slices and cut into matchsticks. The matchsticks should be thin enough so that they are bendable. Transfer the matchsticks into the bowl with water so they can soak and some of the starch can be released. Repeat with the remaining potato slices.

Drain the water and transfer the potatoes to a bed of paper towels and gently pat them down until they're dry. Place the potato matchsticks in a clean medium bowl and toss with the melted butter. Sprinkle with salt and toss once more.

Place the pan(s) over medium-high heat. If you're using two pans, divide the potatoes amongst the pans and press them down into the pan, creating one even layer that's about 2 to 3 inches thick. Allow to cook for about 5 to 6 minutes, until golden brown and crispy. Transfer to the oven (without flipping it) for about 15 minutes. Remove from the oven and carefully flip it over to it's other side; transfer to the oven to bake for an additional 15 minutes. Remove from the pan and sprinkle with a bit of salt. Top with a dollop of creme fraiche and some caviar.
Nutrition Facts
Classic Rösti
Amount Per Serving (2 g)
Calories 0
* Percent Daily Values are based on a 2000 calorie diet.