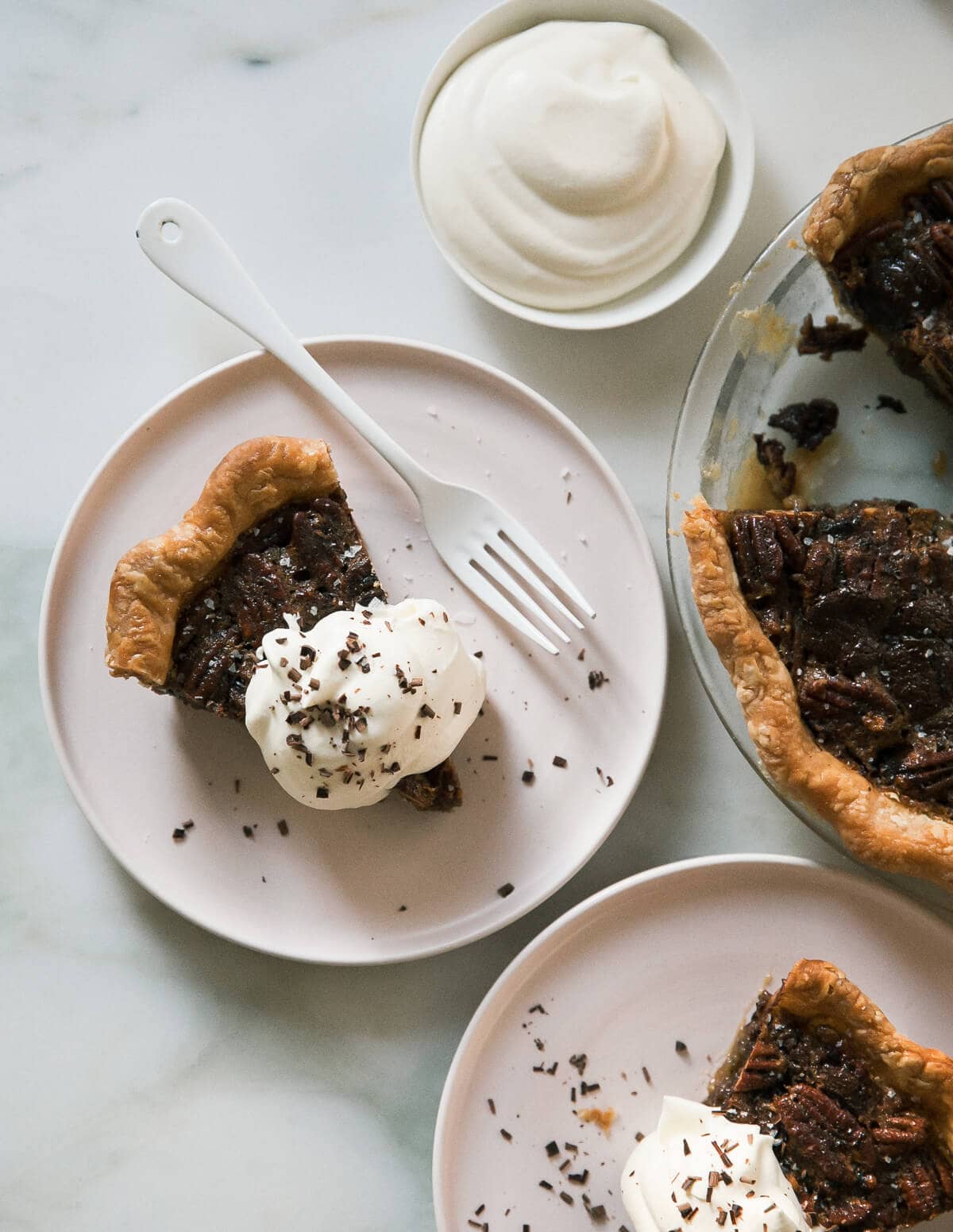 The hardest question I've been asked lately has been, "What's your favorite pie to make at Thanksgiving?!" THIS IS HARD FOR ME TO ANSWER. But, if I had to answer, I'd wince and say this Dark Chocolate Pecan Pie. Of course I love all pie but chocolate and pecans are a match-made in heaven. They're meant for each other!
For this post, I teamed up with Karo® Corn Syrup which is my go-to ingredient for the silkiest smoothest pecan pie. It's an essential ingredient in classic pecan pie because it prevents the crystallization of sugar. This is crucial when cooking all of these ingredients together.
The corn syrup isn't overly sweet but I really love the dark chocolate because it balances the sweetness in the pie and gives a really complementary bitterness.
Let's dive in!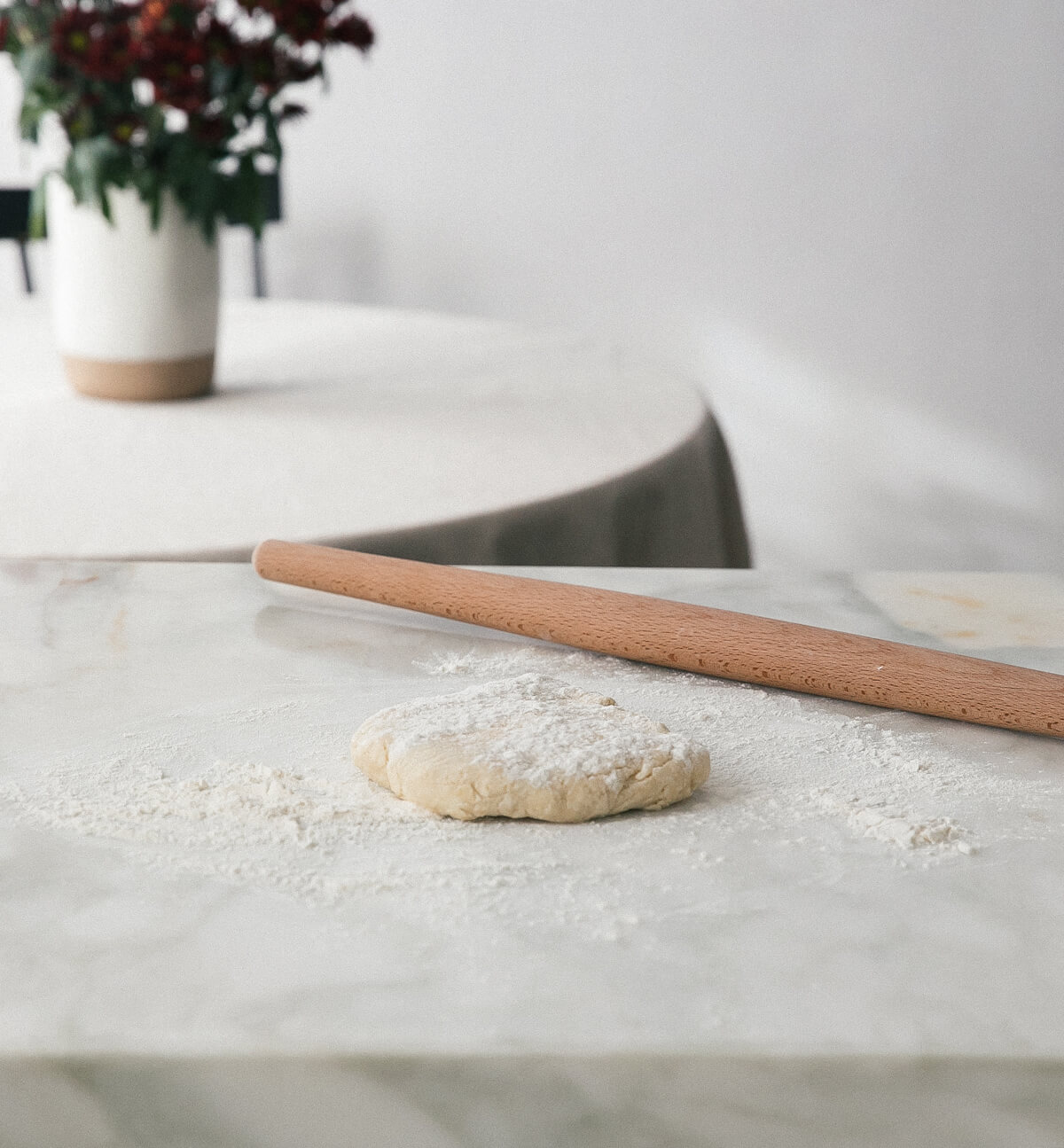 How to Make a Dark Chocolate Pecan Pie
– For this recipe, you can use store-bought pie crust or homemade pie crust. I made my own. If you want more of an in-depth post, click here!
– Fit the pie crust into your pie dish and transfer it to the fridge.
– Whisk together the brown sugar, melted butter, Karo Light Corn Syrup, eggs, vanilla extract and salt.
Continue Reading