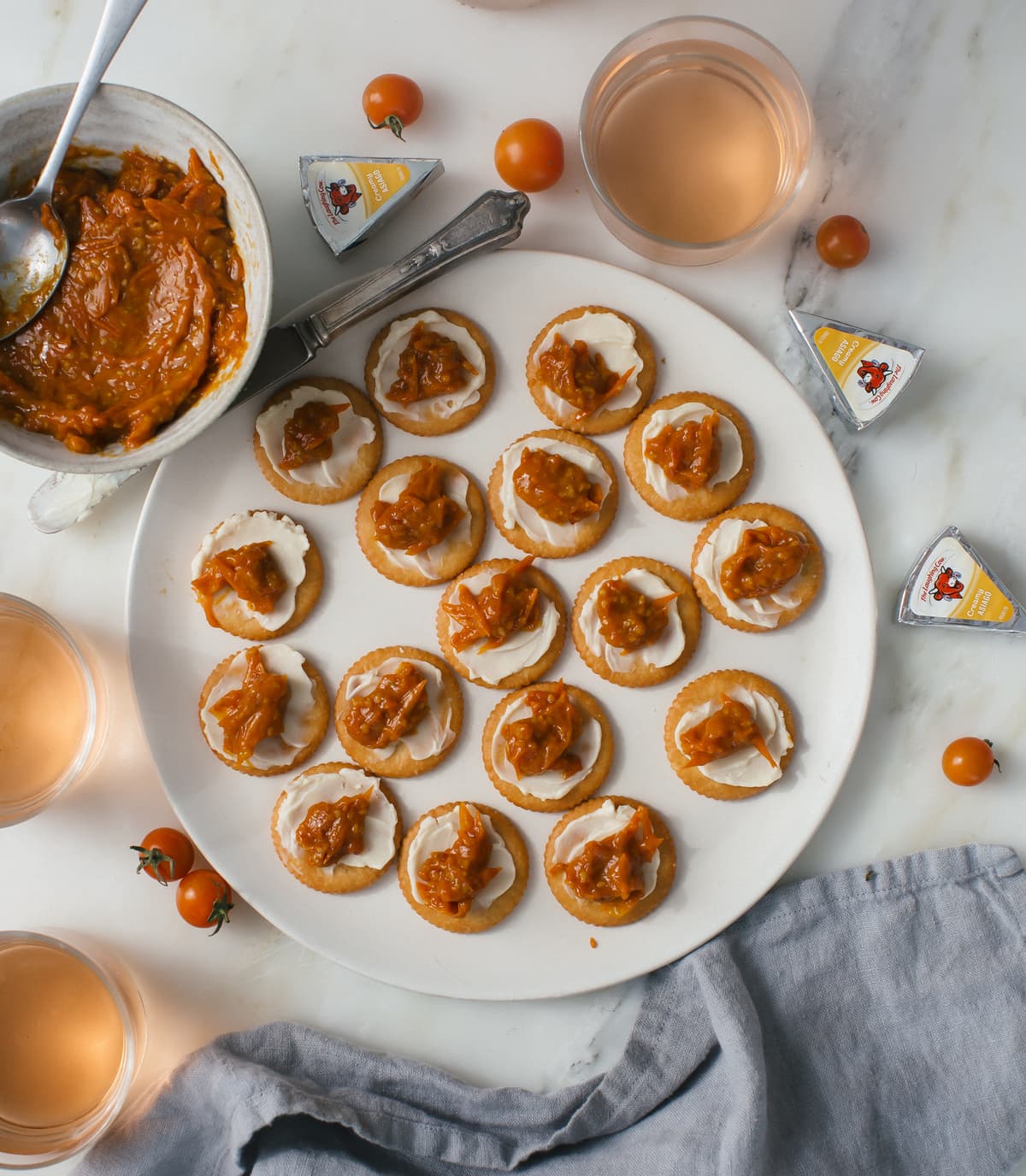 Lately everything has been happening too soon. Holidays, birthdays, ends of months, beginning of seasons, etc. Everything.
I don't know if that has to do with me living in a big city like Los Angeles where everything just moves so quickly or it has to do with this part of my life, when it's busy-busy and there's no time for slowness.
I'm trying to figure out ways to stop time a bit. One thing I've been doing lately is going to the farmer's market on Sundays and cooking with what I get that day. I try for it to be as leisure as possible, I play music, loudly, I invite my friends over. I drink wine. I eat cheese.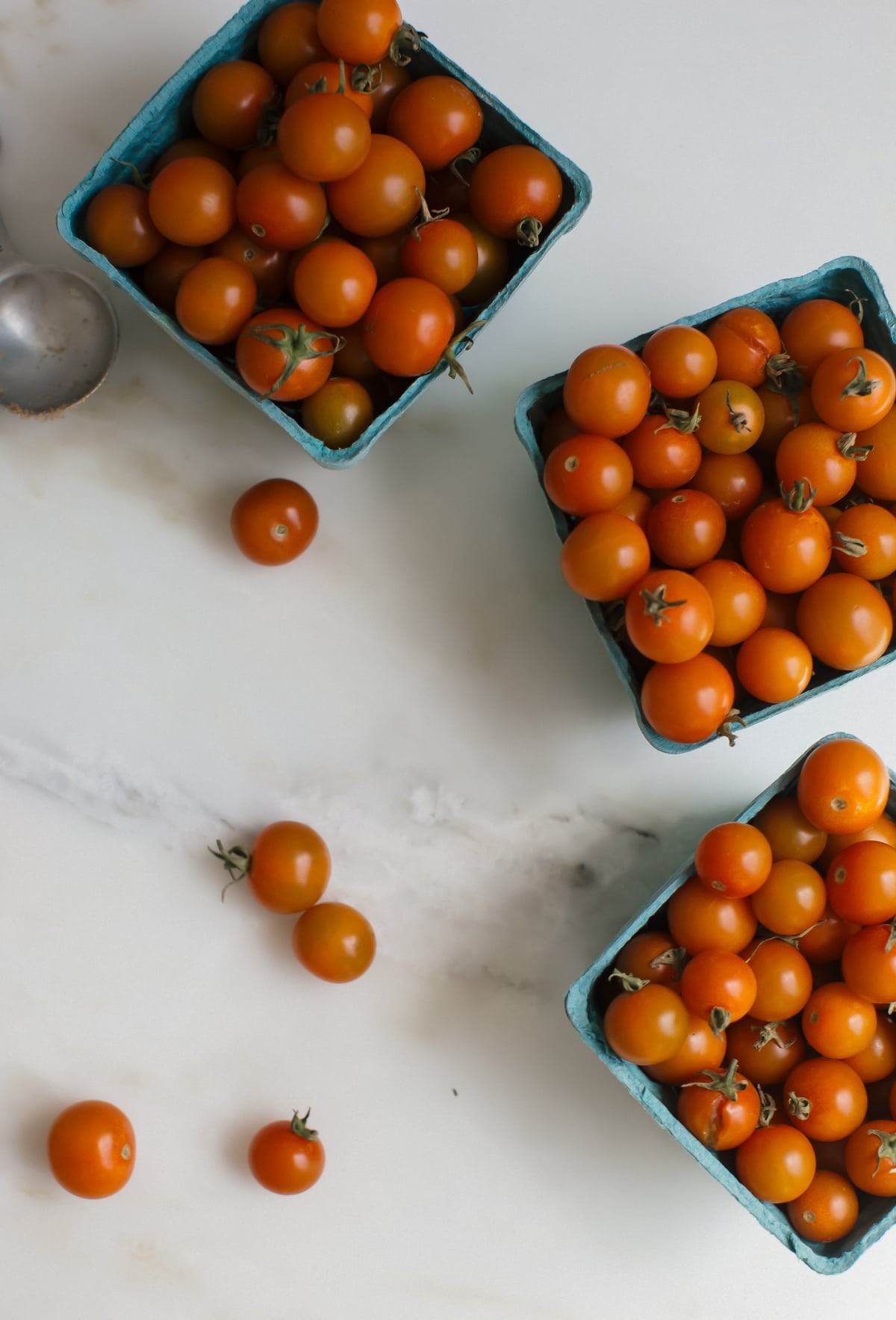 For this post, I teamed up with The Laughing Cow because I can eat like twenty of their wedges of cheese and not even think twice. Out of all their flavors the new Creamy Asiago might be my favorite. I have good memories of asiago bagels so maybe this is why I love it so much.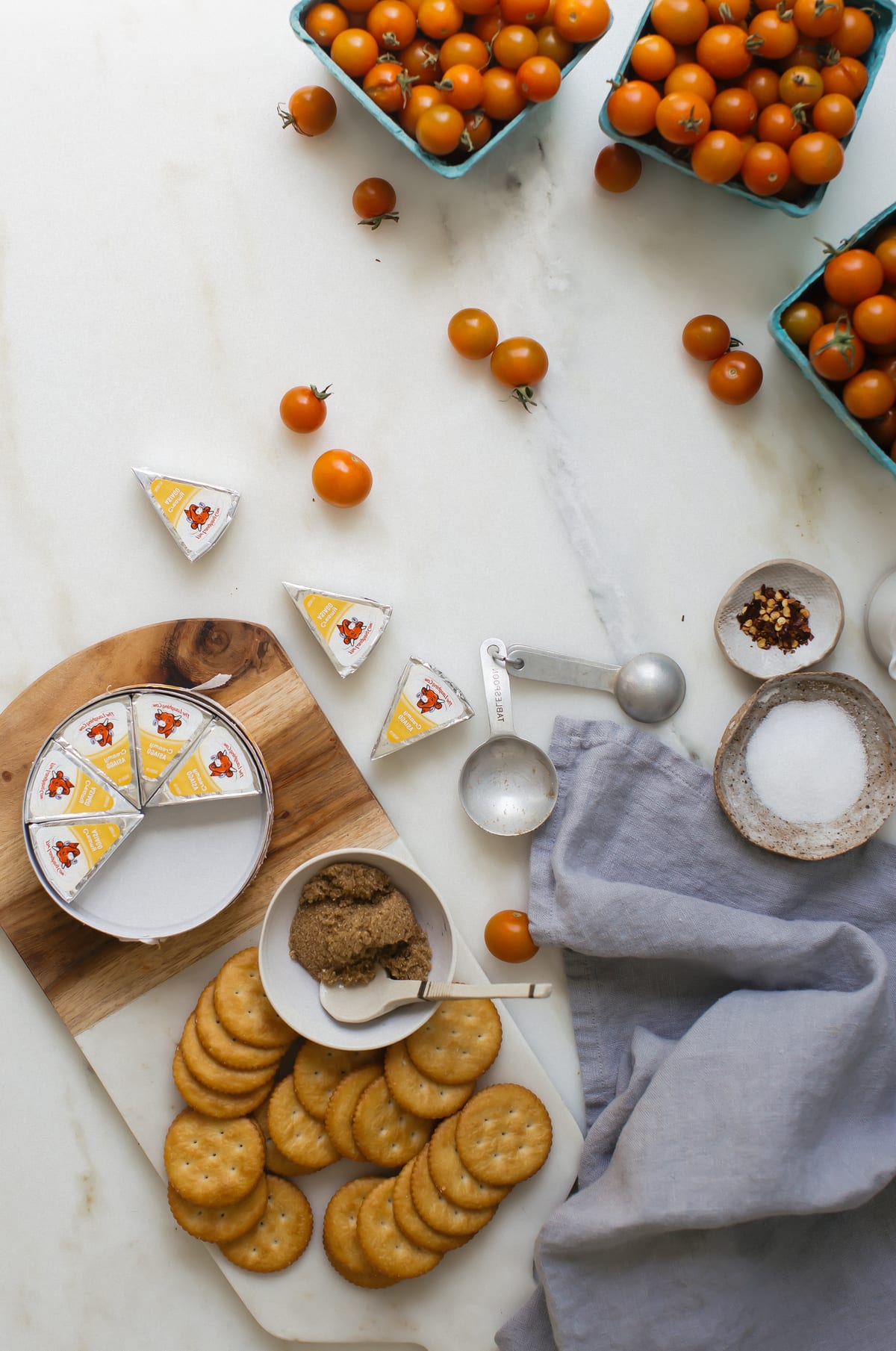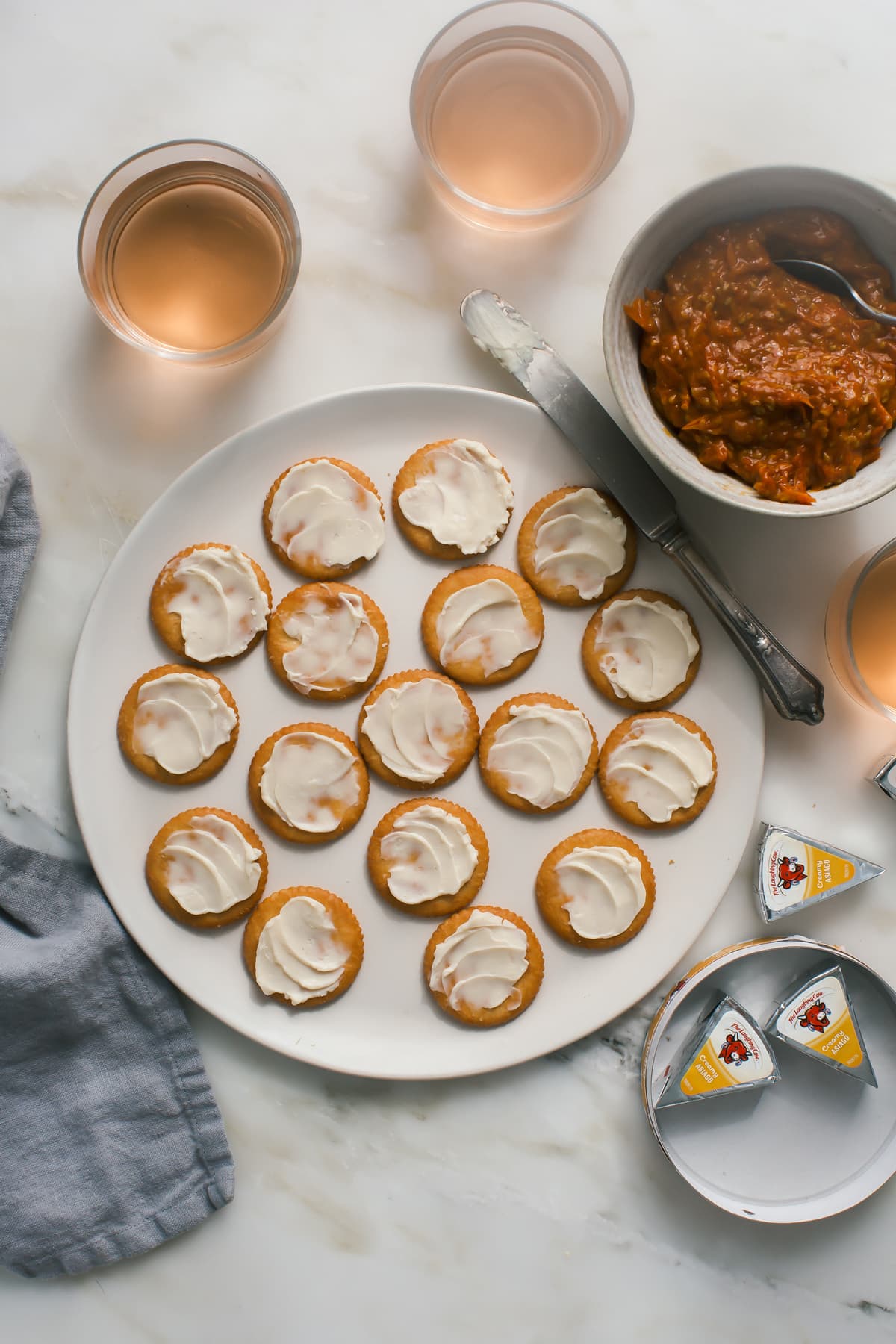 This recipe might seem a bit overzealous but sungold tomatoes have actually been at the market for like two months now and it freaks me out. Everything happens too soon, including tomatoes!
If they're not in season for you, don't worry. Tuck this recipe away for later on in the summer.
This jam is bright. It tastes like a mouthful of sunshine on the cloudiest, darkest of days.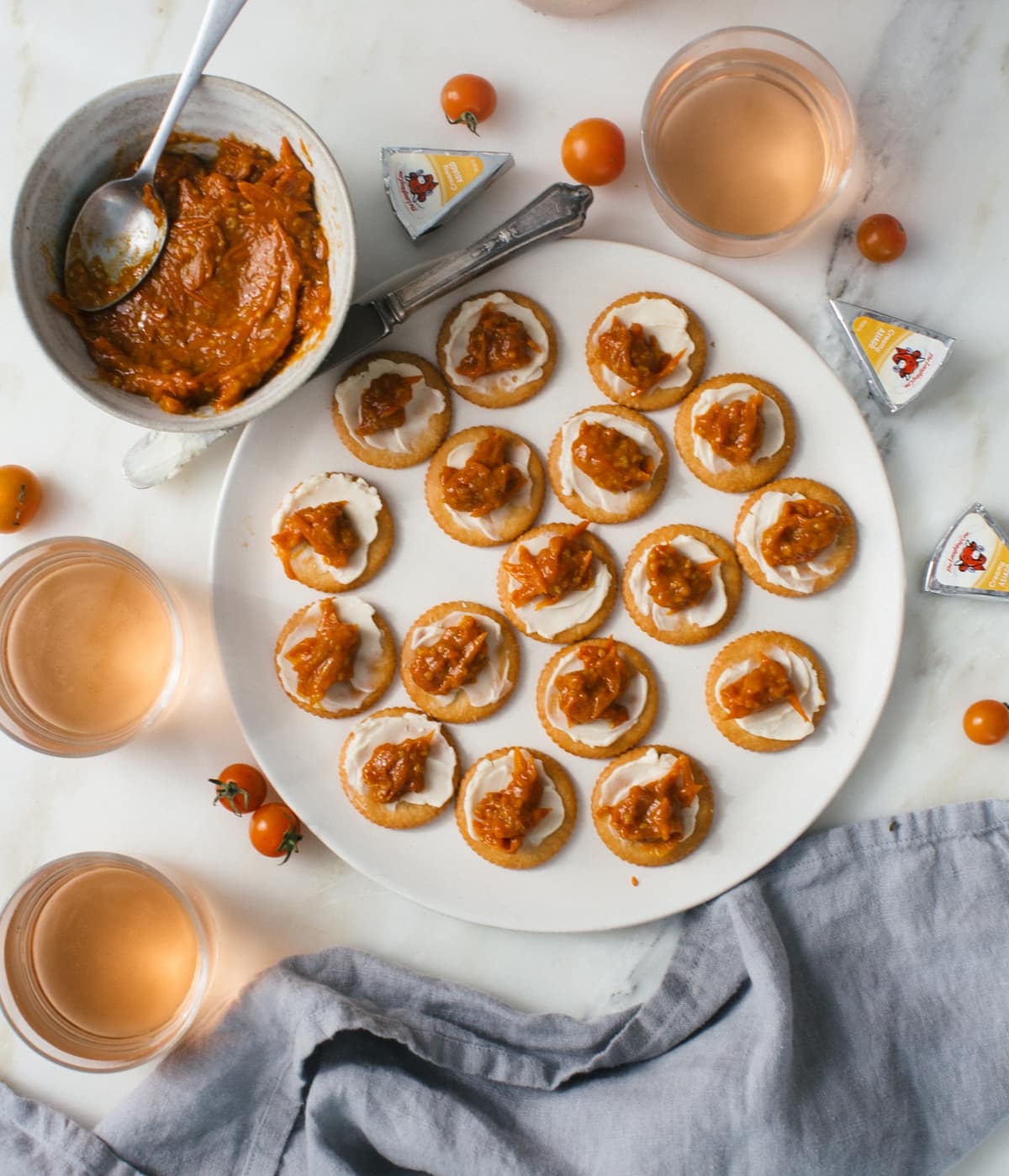 This paired with creamy cheese and a buttery cracker is like heaven. The best part about this is that it's meant to be served at room temperature so assemble these, put them out for your friends and see them disappear in like seconds.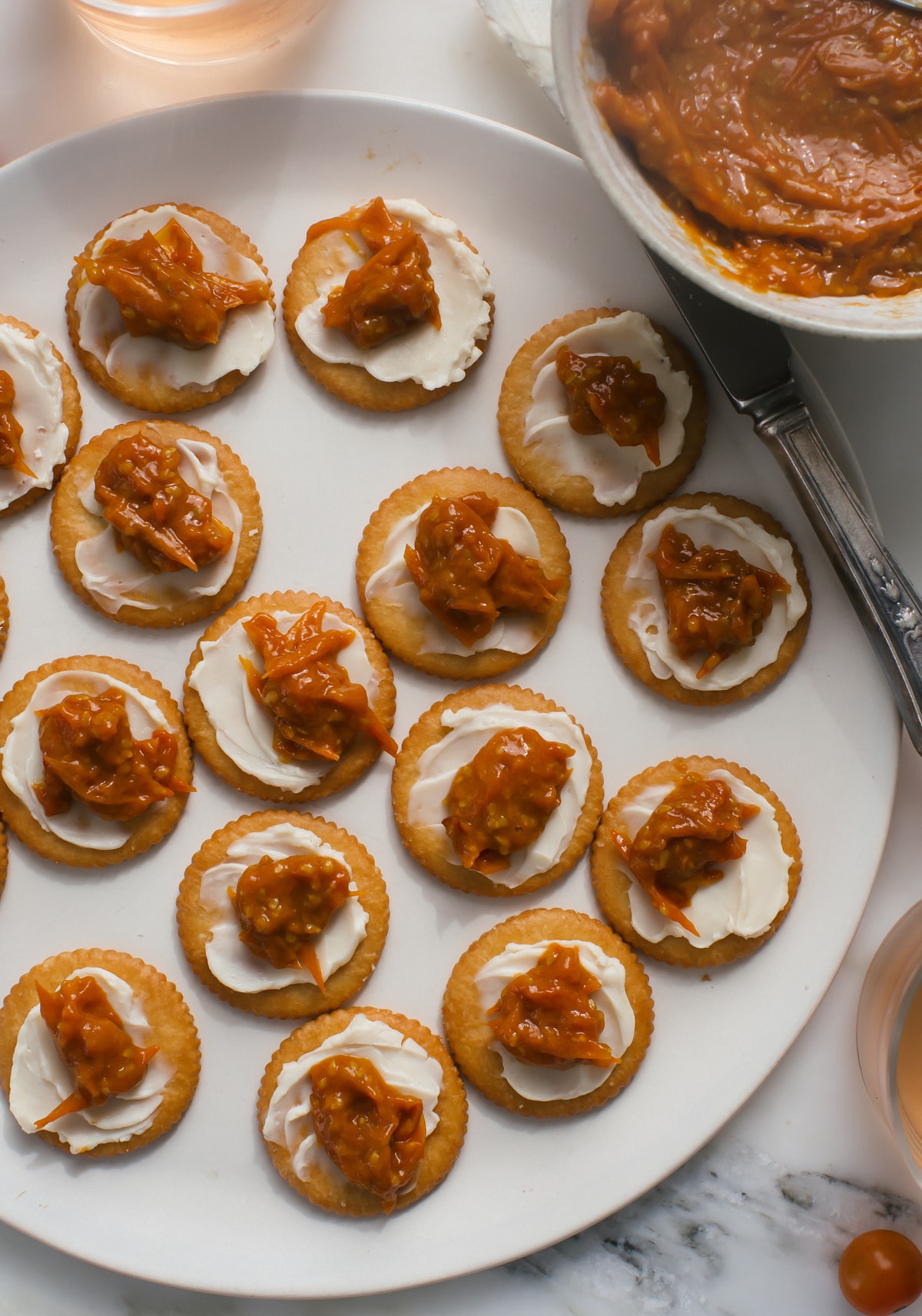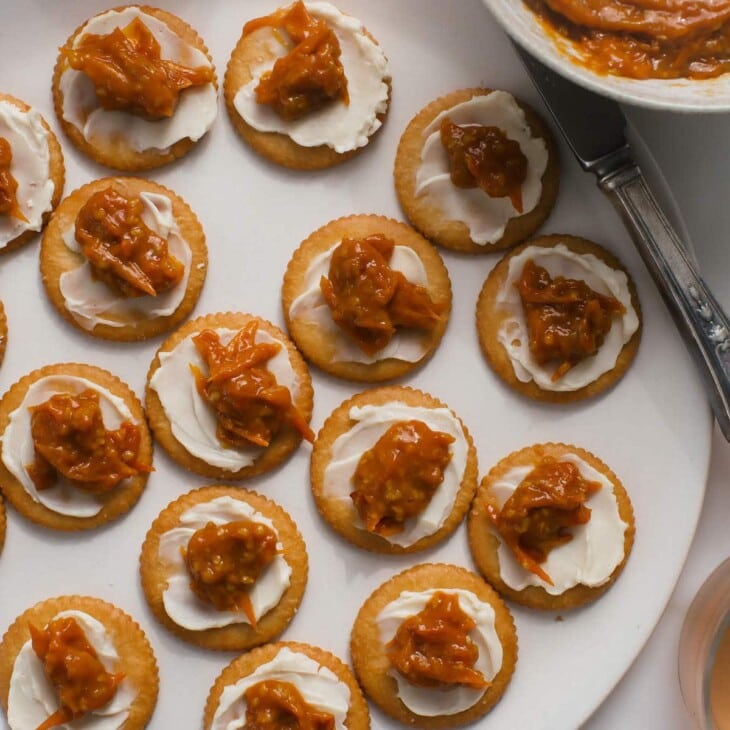 Print Recipe
Sungold Tomato Jam
Serving Size:
/4 cup sungold jam
Ingredients
3

pounds

sungold tomatoes

stems removed

2

teaspoons

light brown sugar

Pinch

of salt

2

teaspoons

champagne vinegar

Pinch

of crushed red pepper
Instructions
Give the tomatoes a good wash and then dry (mine were pretty dusty). Transfer the clean tomatoes to a non-reactive medium pot, along with the brown sugar, salt, champagne vinegar and red pepper.

Keep the pot uncovered, and turn the heat to medium. Bring the mixture to a simmer and then turn the heat to low; cook for 30 minutes, stirring it regularly so the bottom doesn't scorch.

The jam at this point should be super liquidity; cook for an additional 30 minutes, stirring regularly until it begins to thicken. If you need to (and this will depend on how juicy the tomatoes are), you might need to cook it for an additional 15 to 20 minutes.

Allow to cool to room temperature. Transfer to a jar and store it in the fridge.

To assemble: smear a buttery cracker of choice with cheese (I used the Asiago flavor which was so good) and then top it with a dollop of the snuggled tomato jam. Repeat until you've assembled all the crackers you want/need.
(This post is sponsored by The Laughing Cow. Thanks for supporting the sponsors that keep A Cozy Kitchen cozy.)