Roasted Rhubarb Scone Sandwiches with Vanilla Bean Glaze
36
Mar 17, 2017, Updated Jan 04, 2019
Disclosure: This post may contain affiliate links, which means I may earn a commission if you click on the link and make a purchase.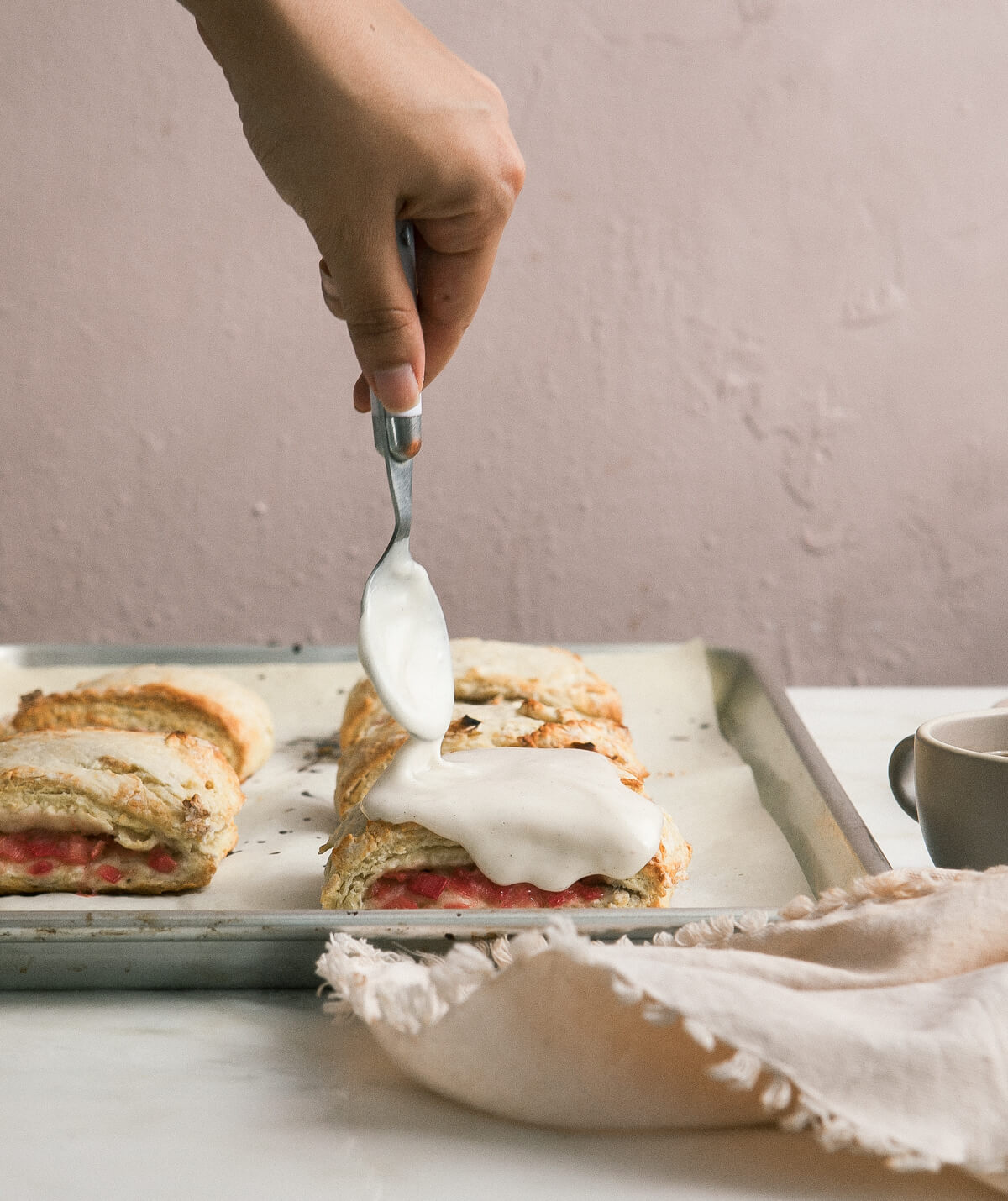 Doesn't the recipe title "scone sandwiches" sound like the most weekend, leisure eating experience ever?
Ever since Cindy posted these scone sandwiches, I was like "yasss, I want those!"
The sandwich part comes when we roll out the scones to a skinnier-than-usual-thickness and fill part of them with roasted diced rhubarb. Then we fold the dough in half, creating a lil' sandwich of goodness.
I used a sharp knife to make as many sort-of-even scones as possible and baked them.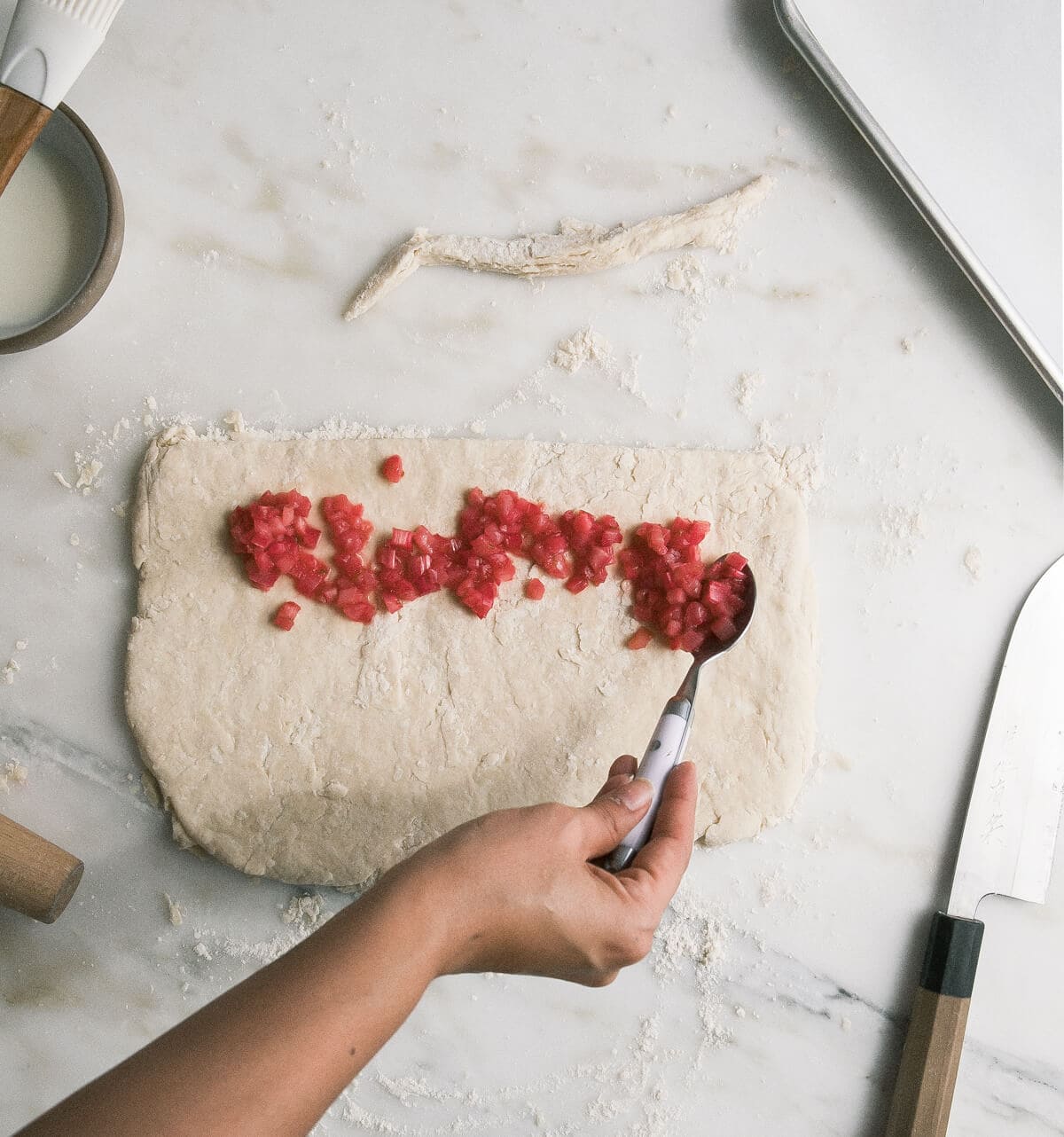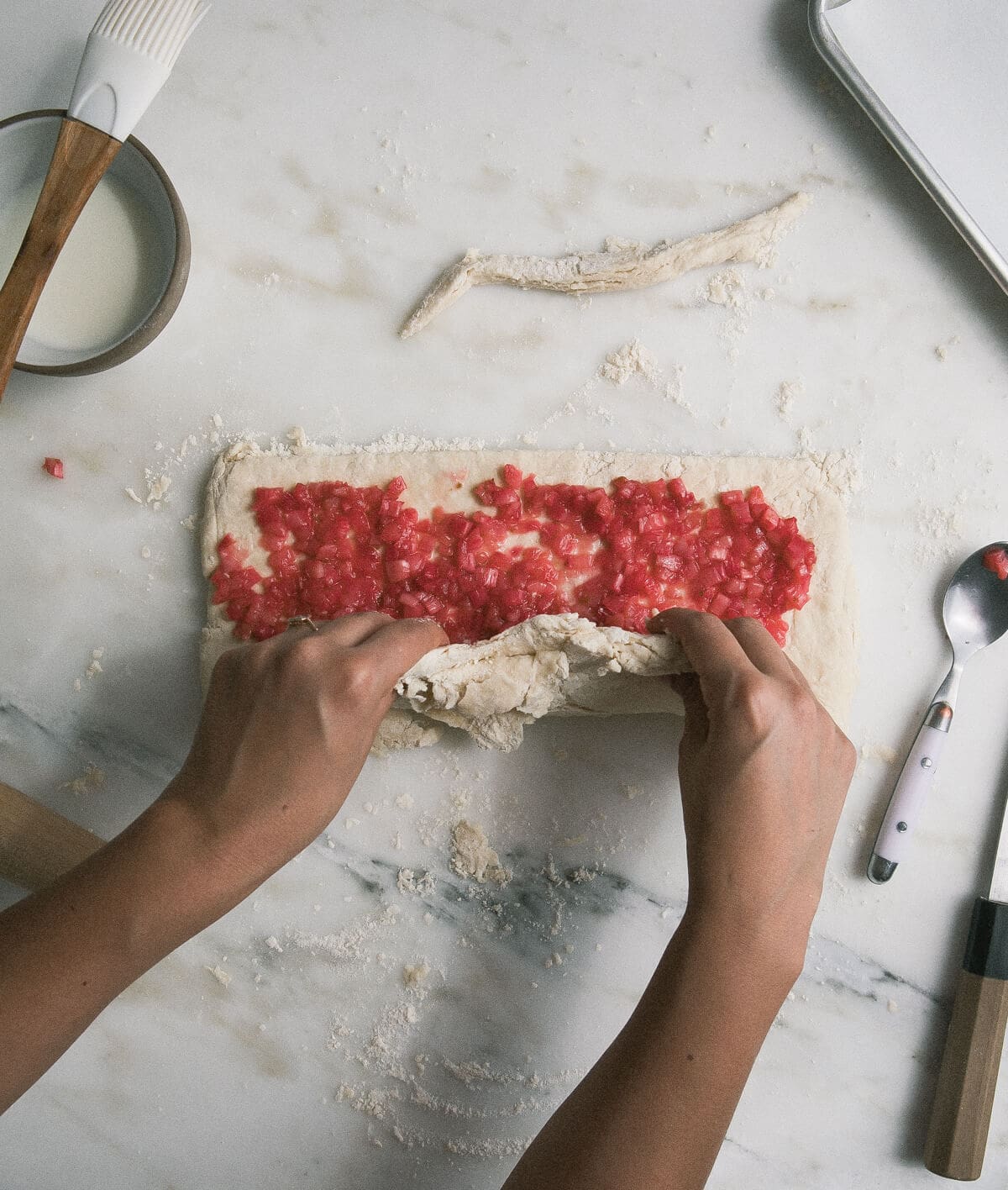 Ummm…did you know there was a vanilla shortage going on? I had no idea because I just used the last of my Neilsen-Massey vanilla paste and went to Amazon to replenish it and the price jumped from $10 to $17!! WHAA!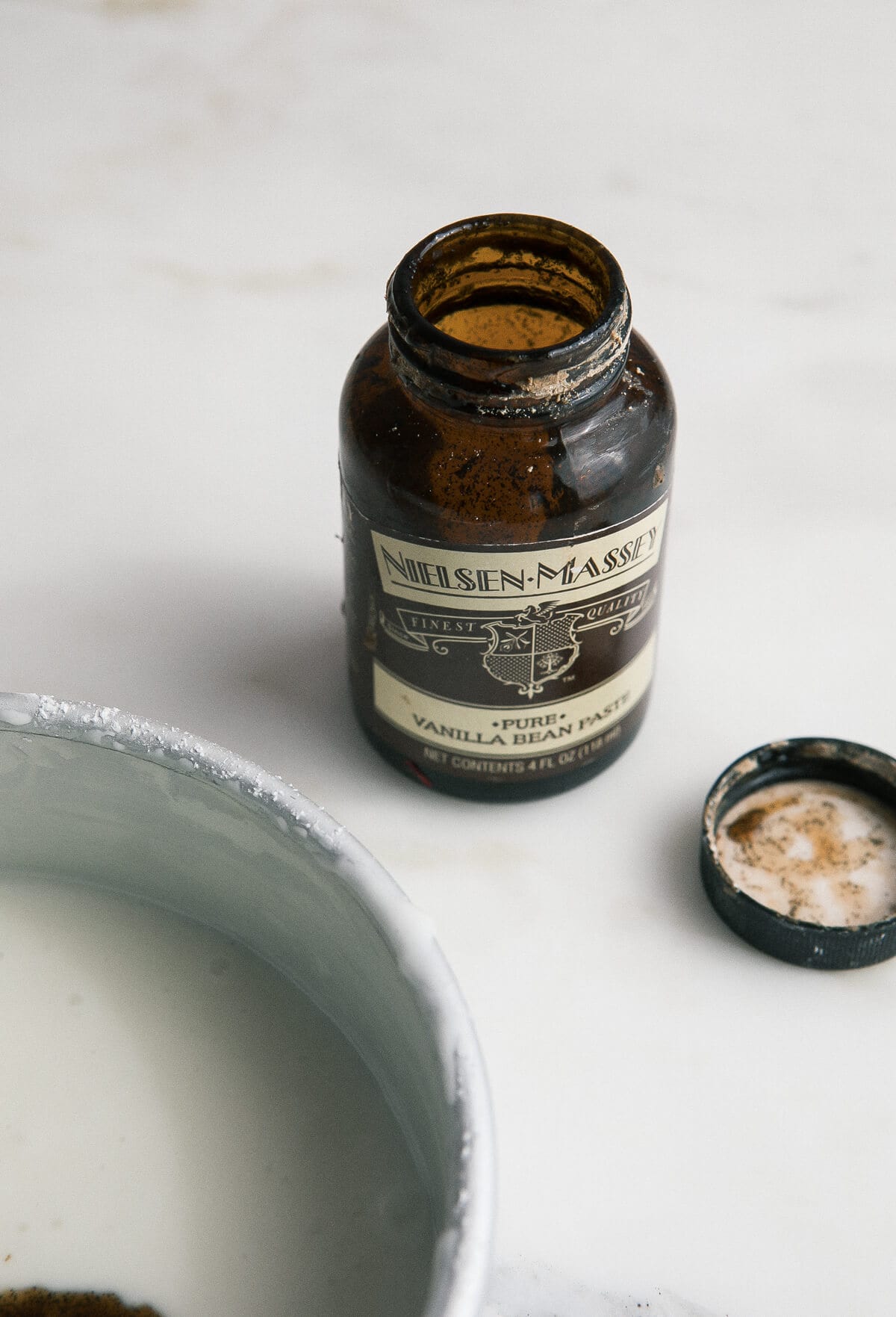 So needless to say, I didn't replenish it. But you know how you add a bit of water to a sort-of-empty shampoo bottle and shake it around and then use it two more times?!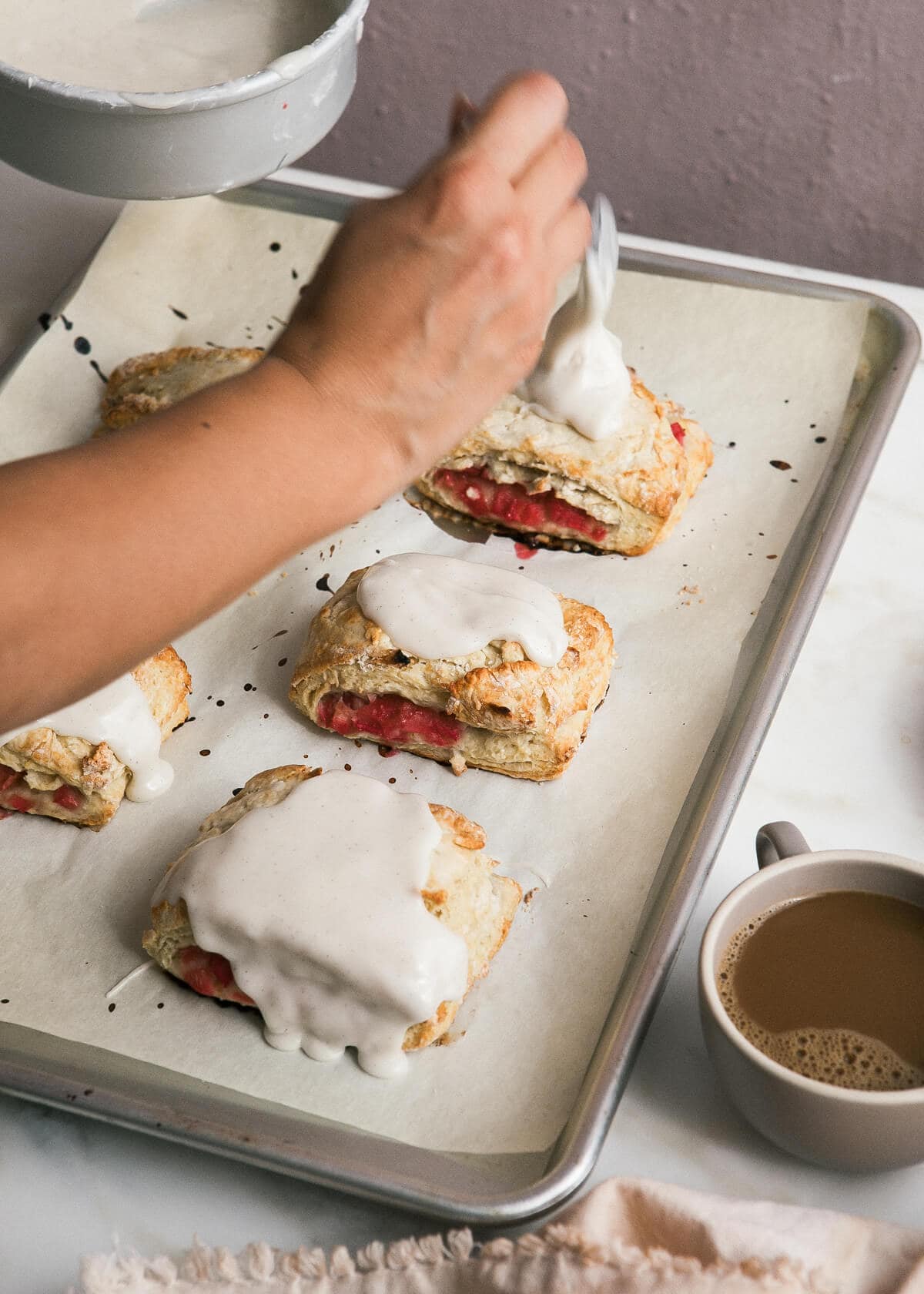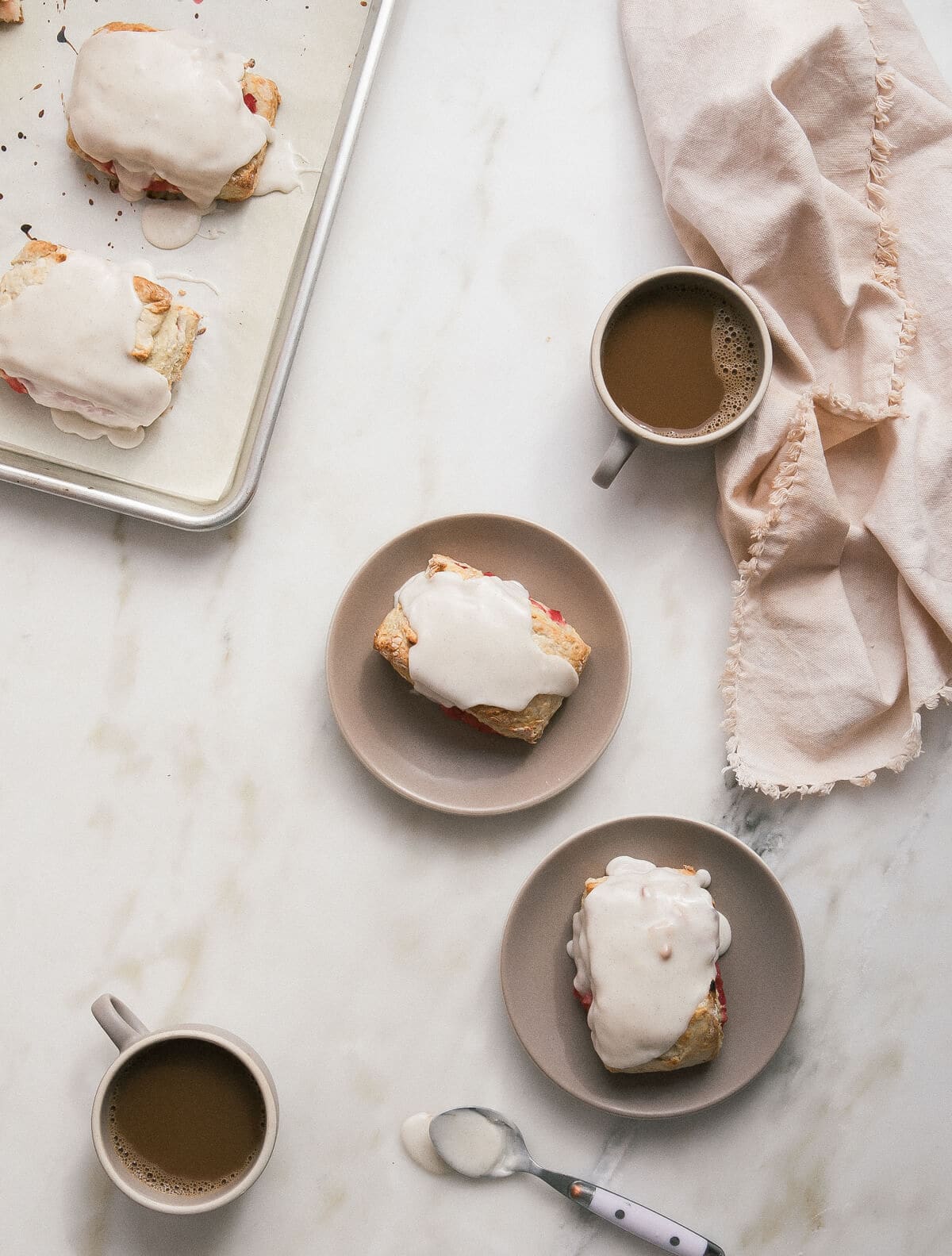 I'm gonna do that to this vanilla paste bottle except instead of water, I'm going to add some more vanilla extract. I feel like it'll be like normal vanilla extract but on crack.
I'm headed to Palm Springs to relax with some rowdy-ass women for my friend Whitney's bachelorette. I'm in charge of making the penis cake and am way too excited.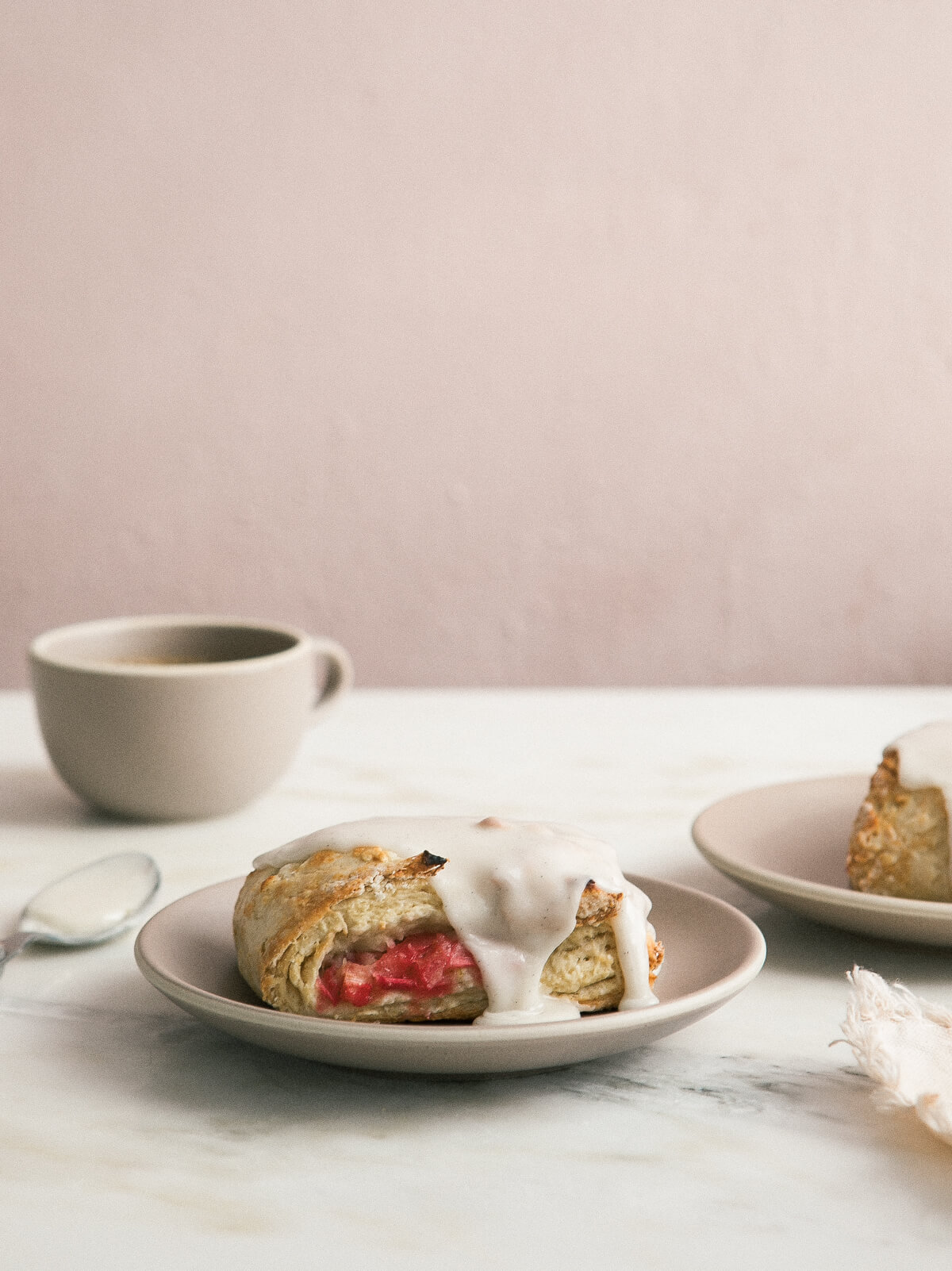 I'll share pictures! And maybe a recipe…soon?
Enjoy your weekend! Spring is definitely in the house!
xoxo
Adrianna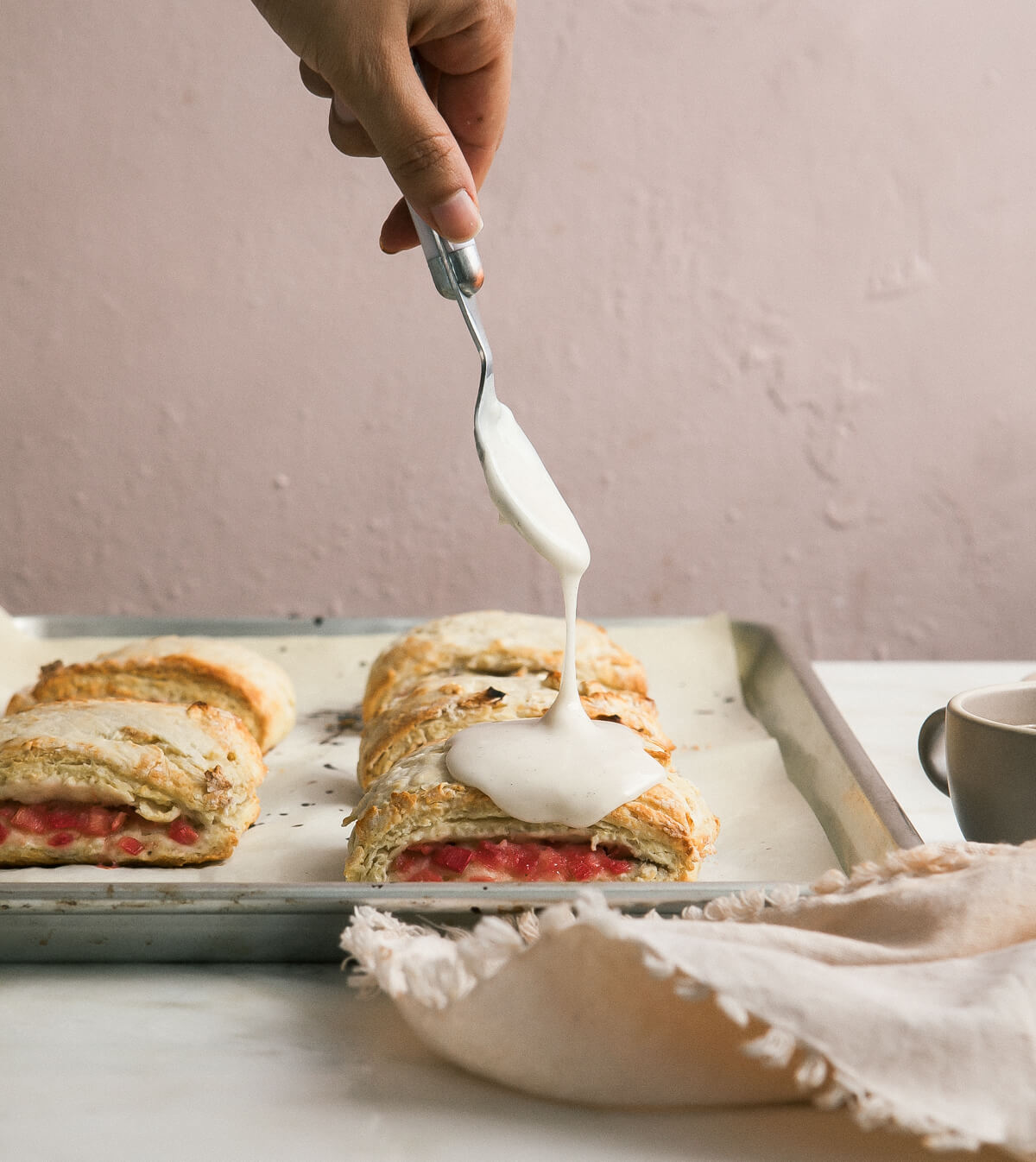 Rhubarb Scone Sandwiches with Vanilla Bean Glaze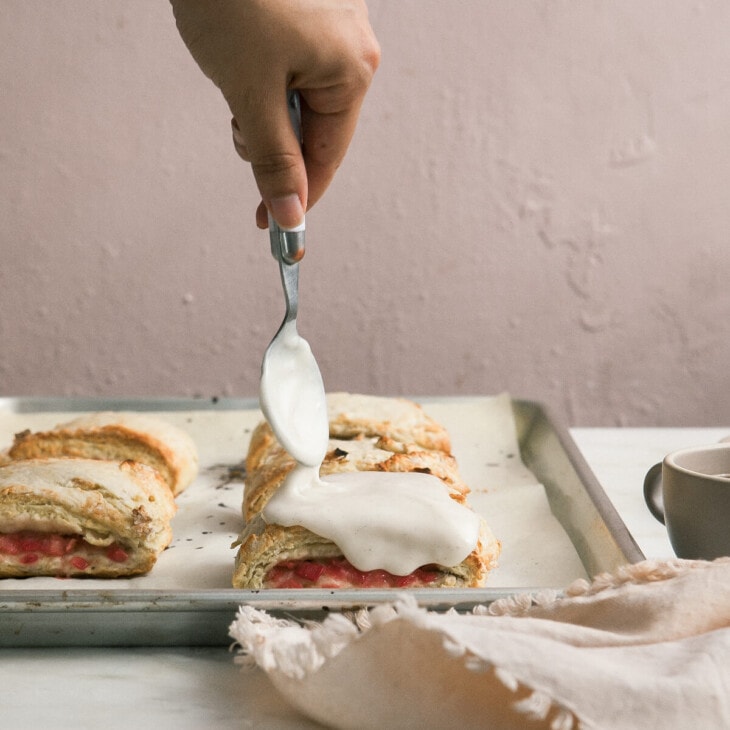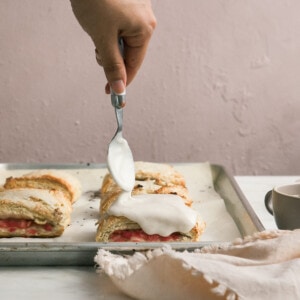 Ingredients
Roasted Rhubarb:
2

cups

diced rhubarb

1/4

cup

white granulated sugar

Zest from 1 lime and juice from 1/2 lime

Pinch

of salt
Scone Dough:
3

cups

all-purpose flour

3

tablespoons

white granulated sugar

1

teaspoon

baking soda

1/2

teaspoon

sea salt

4

tablespoons

unsalted butter

,

cold

1

cup

buttermilk

,

plus more for brushing the scones
Glaze
2 1/2

cups

powdered sugar

,

sifted

2 to 3

tablespoons

heavy cream or buttermilk

1

teaspoon

vanilla paste

Teeny of salt
Instructions
To make the Roasted Rhubarb:
Preheat the oven to 425 degrees F. Line a baking sheet with parchment paper. Toss the rhubarb, sugar, lime zest and juice and salt together and then transfer to the oven to bake for 10 minutes, until the rhubarb has softened and starts to release its juices. Set aside to cool.
To Make the Scone Dough:
In a medium bowl, whisk together the flour, sugar, baking soda and salt. Using a box grater, grate the butter atop the flour mixture and transfer to the freezer to chill for 5 minutes. Remove from the freezer and toss the butter with the flour until it's evenly coated. Mix the butter throughout the flour, pressing the butter into the flour using your fingers.

Create a well in the center of the flour mixture and pour in the buttermilk. Mix until it comes together. Dump out onto a lightly floured work surface and knead until it comes together (about 3 to 4 times). Press into a rectangle that's about 1/4-inch thick (so much thinner than a normal scone). Spoon the rhubarb filling onto one half of the rectangle. Fold the dough over the rhubarb filling and trim the edges of the big rectangle. Cut 5 to 6 scones and transfer them to the prepared sheet pan. Transfer to the freezer to chill for 15 minutes.

Meanwhile, preheat your oven to 400 degrees F. Brush the scones with buttermilk and transfer to the oven to bake for 12 to 15 minutes, until the tops are medium-golden brown and the scones have risen. Remove and allow to cool.
To Make the Glaze:
Whisk together the powdered sugar, heavy cream or buttermilk, vanilla bean paste and salt. Whisk until smooth, thick and barely pourable. This is a bit of a touch and go sort of recipe so if it's too thick, add a teaspoon of liquid and if it's too thin, add a few tablespoons of powdered sugar.

Pour the glaze over the scones and serve.
Notes
*If you don't have vanilla bean paste, feel free to use a vanilla bean! Or you can use 2 teaspoons of pure vanilla extract.