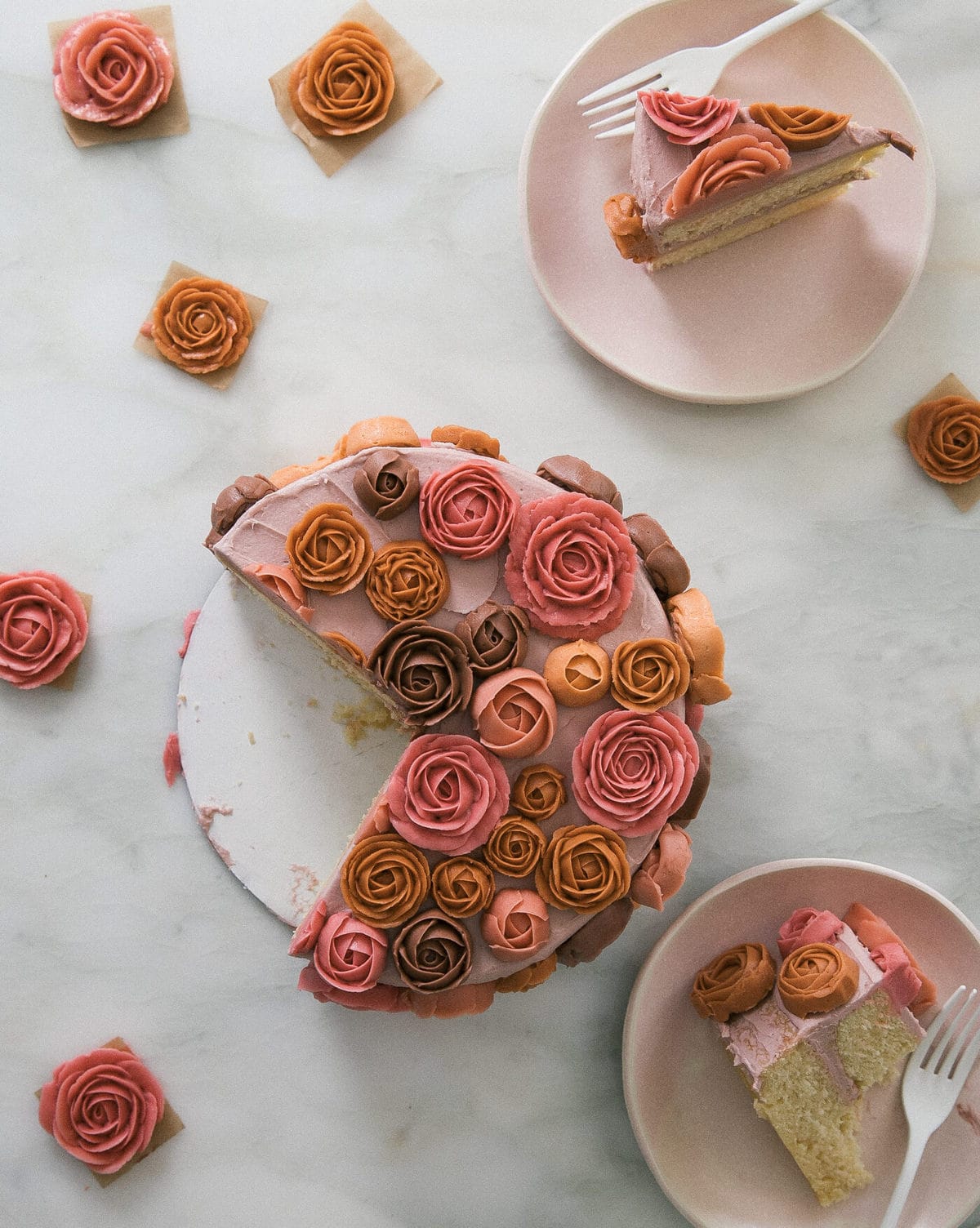 This might sound totally ridiculous because literally I do not know her and she's going to be like a Duchess or whatever BUT I kinda feel badly for Meghan Markle. I can't be the only one!!
Yes, I think this account on Instagram is maybe the funniest thing I've ever seen but on the real, DANG her family drama is a mess. Her mama seems cool though so thank the heavens for her.
Are you planning on watching the Royal Wedding? I know a lot of British people think Americans are so weird for being obsessed with their royals but we are. And I have to be honest, I definitely pay attention–I think it's kinda fascinating.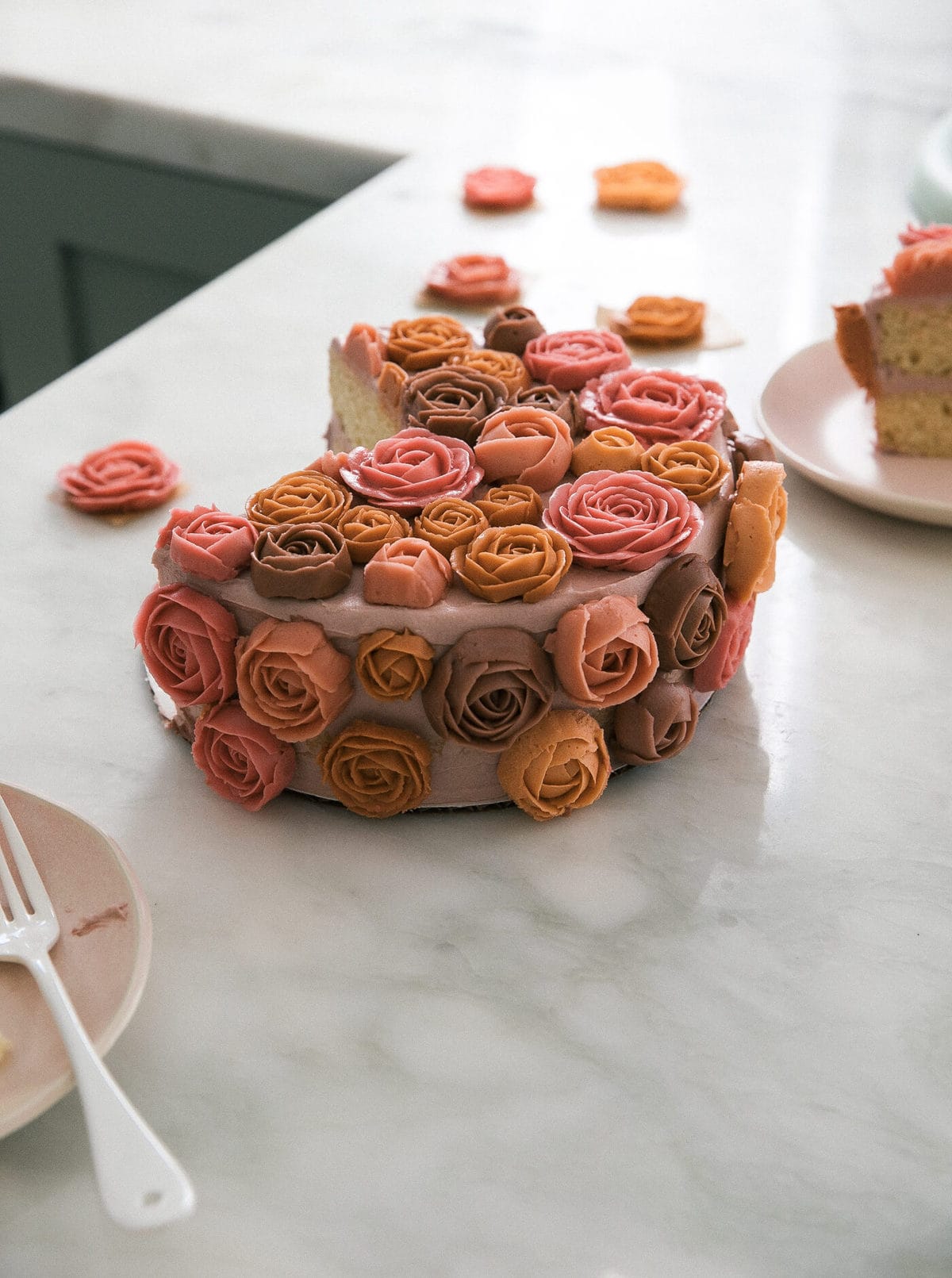 Anywayyyyyy, when I heard they were having an Elderflower Lemon Cake, I was like, hmm…that sounds like a tasty cake. So, I made a recipe inspired by their cake that they'll be serving. Obviously this is nothing like there's because, well, we don't know what that tastes like or looks like…yet.
The frosting is spiked with Elderflower liqueur and the sponge is lemon-y and delicious. It's a Victoria sponge because we are being English AF today.
I have a complicated relationship with anything floral that's edible. If you use too little, you don't actually taste it; add too much and it tastes like soap. I think I added just the right amount of elderflower liqueur to the frosting. This cake can be covered in buttercream flowers, if you like, or it can simply be frosted the regular ol' way and it'll be delicious and beautiful.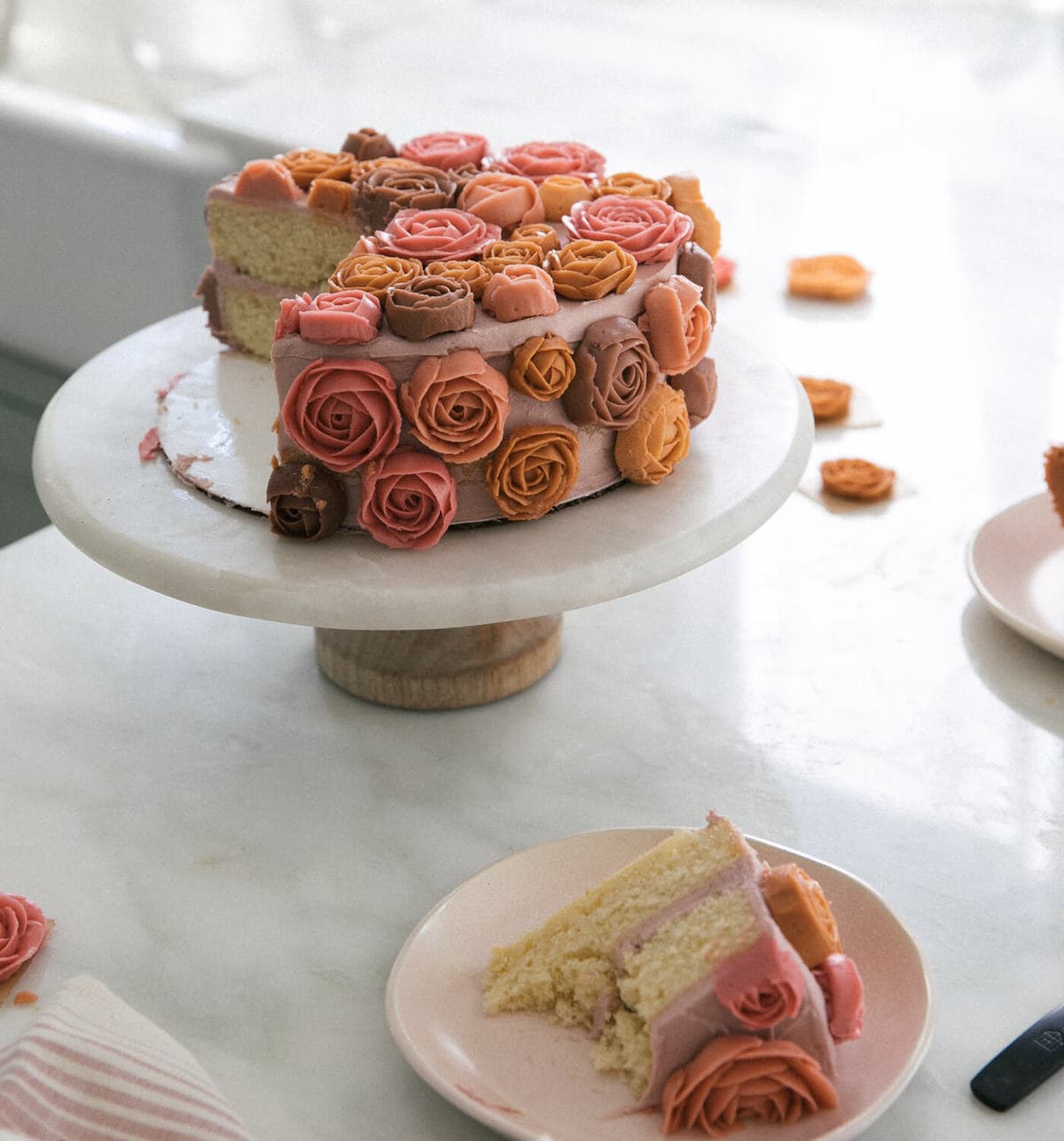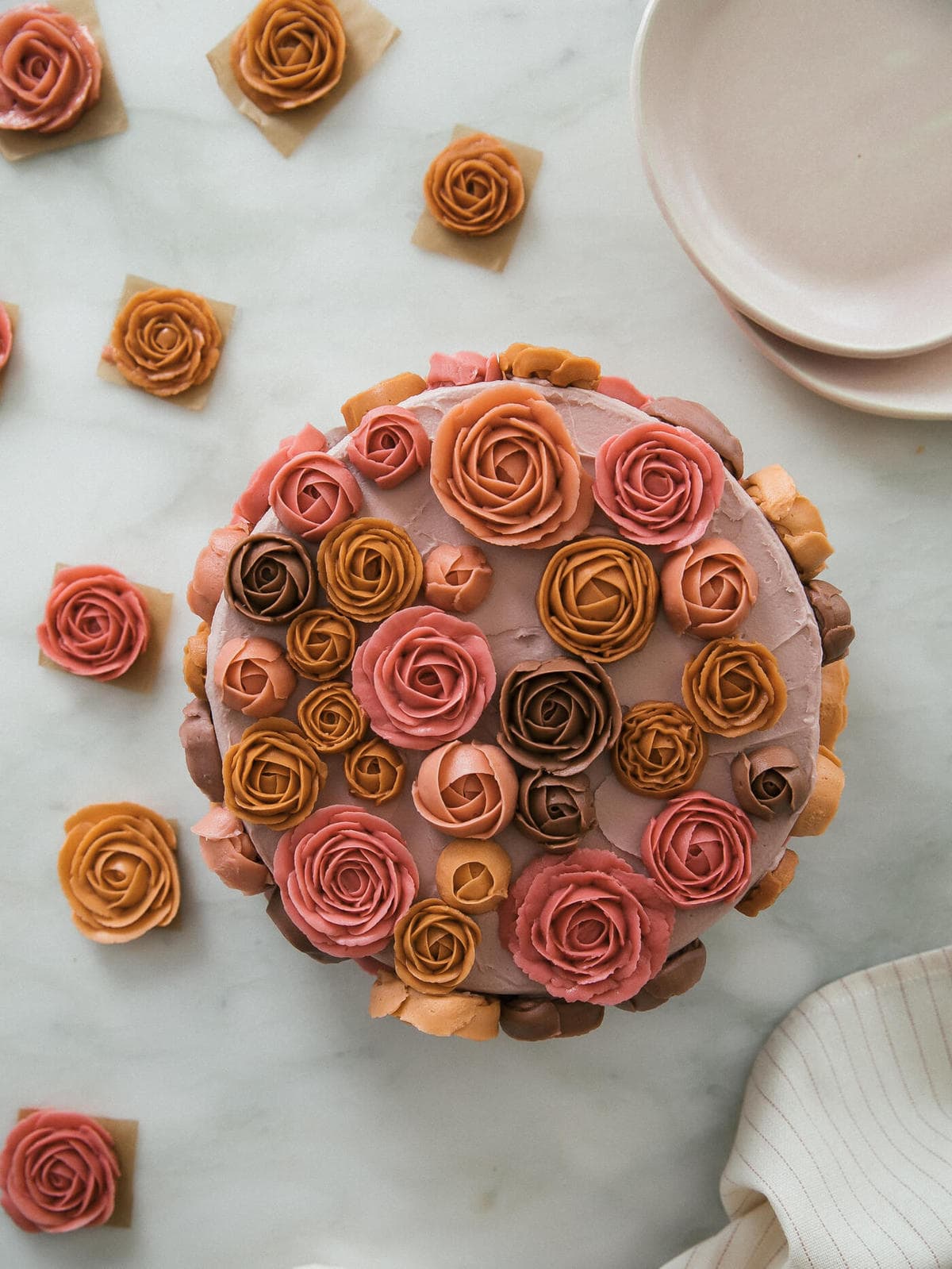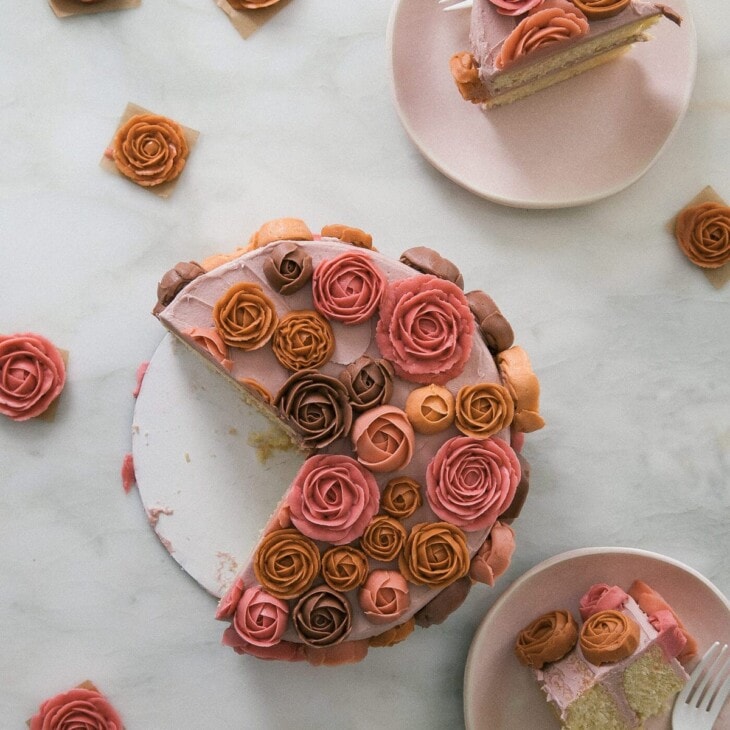 Print Recipe
Elderflower Lemon Cake
Serving Size:
(8-inch) cake
Ingredients
Lemon Cake Layers:
2

cups

all-purpose flour

1

tablespoon

baking powder

1

teaspoon

salt

Zest from 1 lemon

1

cup, plus 2 tablespoons, white granulated sugar

1

cup

unsalted butter, at room temperature

4

large eggs

1

tablespoon

lemon juice

1

teaspoon

vanilla extract
Elderflower Frosting:
2

sticks of butter

4

cups

of sifted powdered sugar

Pinch

of salt

2

tablespoon

St. Germain Elderflower Liqueur
Instructions
To Make the Cake Layers:
Preheat the oven to 350 degrees F. Grease and flour two 8-inch cake pans. I also lined the bottom of my cake pans with rounds of parchment.

In a large bowl, mix together the flour, baking powder and salt.

To the bowl of a stand-up mixer, with the paddle attachment (alternatively, you could use an electric hand mixer), add the lemon zest and sugar. Mix on low until the lemon zest is mixed throughout the sugar (this really brings out the flavor in the lemon zest!). Add the butter and beat until fluffy, about 1 minute. Crack in the eggs and add the lemon juice and vanilla extract. Mix until completely incorporated. Add the flour mixture and beat just until the ingredients are combined.

Divide the batter between the two cake pans. Transfer to the oven to bake for 15 to 18 minutes, until a skewer inserted into the center comes out clean. Allow to cool in the pans for about 5 minutes, until inverting them onto cooling racks.
To Make the Frosting:
In the bowl of a stand-up mixer, with the paddle attachment, add the butter, powdered sugar and salt; beat until smooth and fluffy, about a minutes. Pour in the elderflower liqueur and beat again until smooth, about 1 minute.