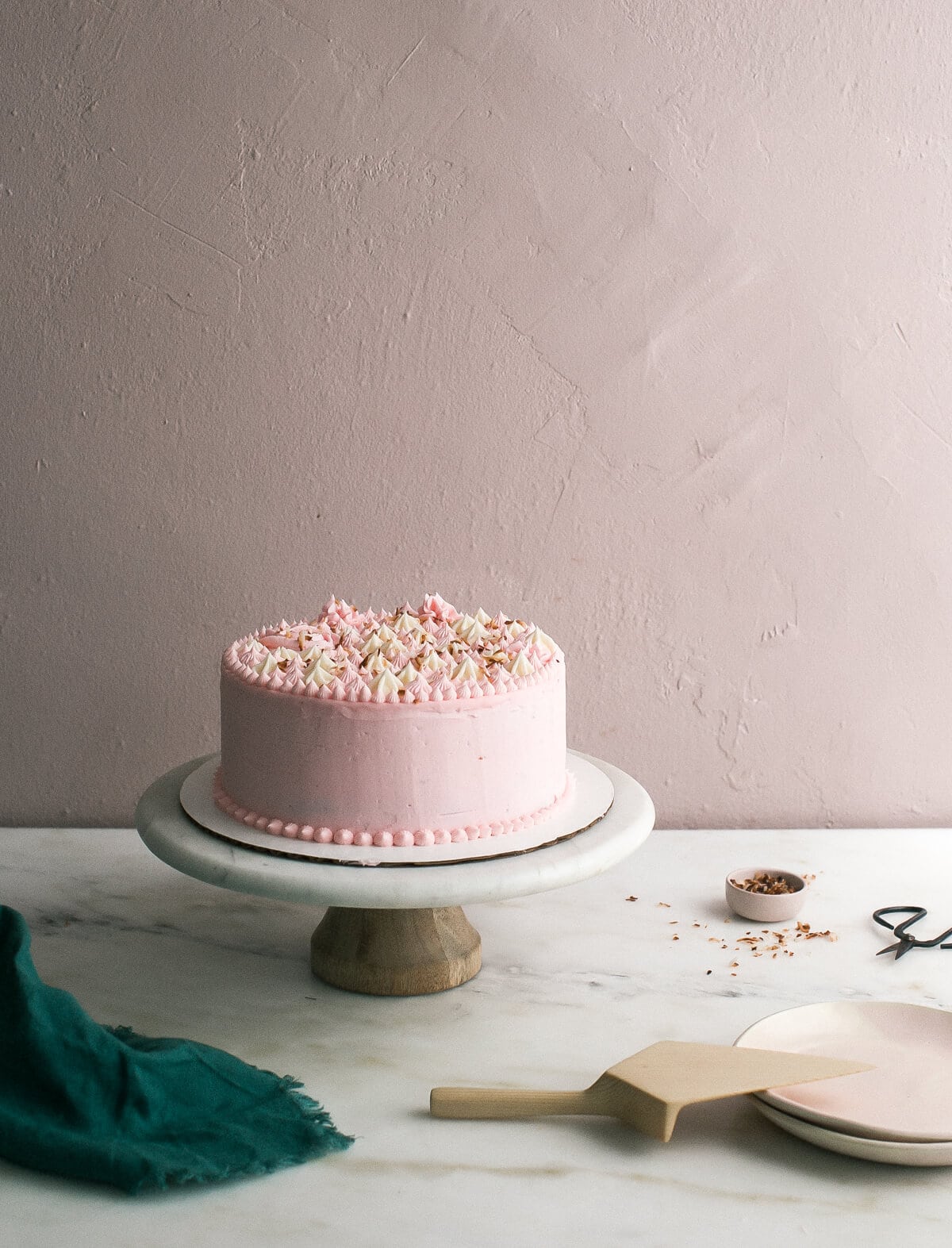 I'm slowly getting myself used to the idea that we are about to head into summer (tomorrow is the official day!). I mean, it's felt like summer all week long but I need mental preparation for things like the sweltering temperatures and sweating.
As you know, I'm more of a wintery person. I like sweaters and snow and crisp breezes. This past weekend, a few pairs of shorts and summer clothes arrived in the mail, along with a beautiful straw bag that my friend Cassie brought back for me from Bali—it's beautiful (this one is kinda similar tho the ones she bought were like a fraction of the price, of course).
I wrote lots of lists this weekend, too. I'm preparing for a biggish project that I'll be telling you about soon! (It's fun and cool and will result in more pretty pictures of food.)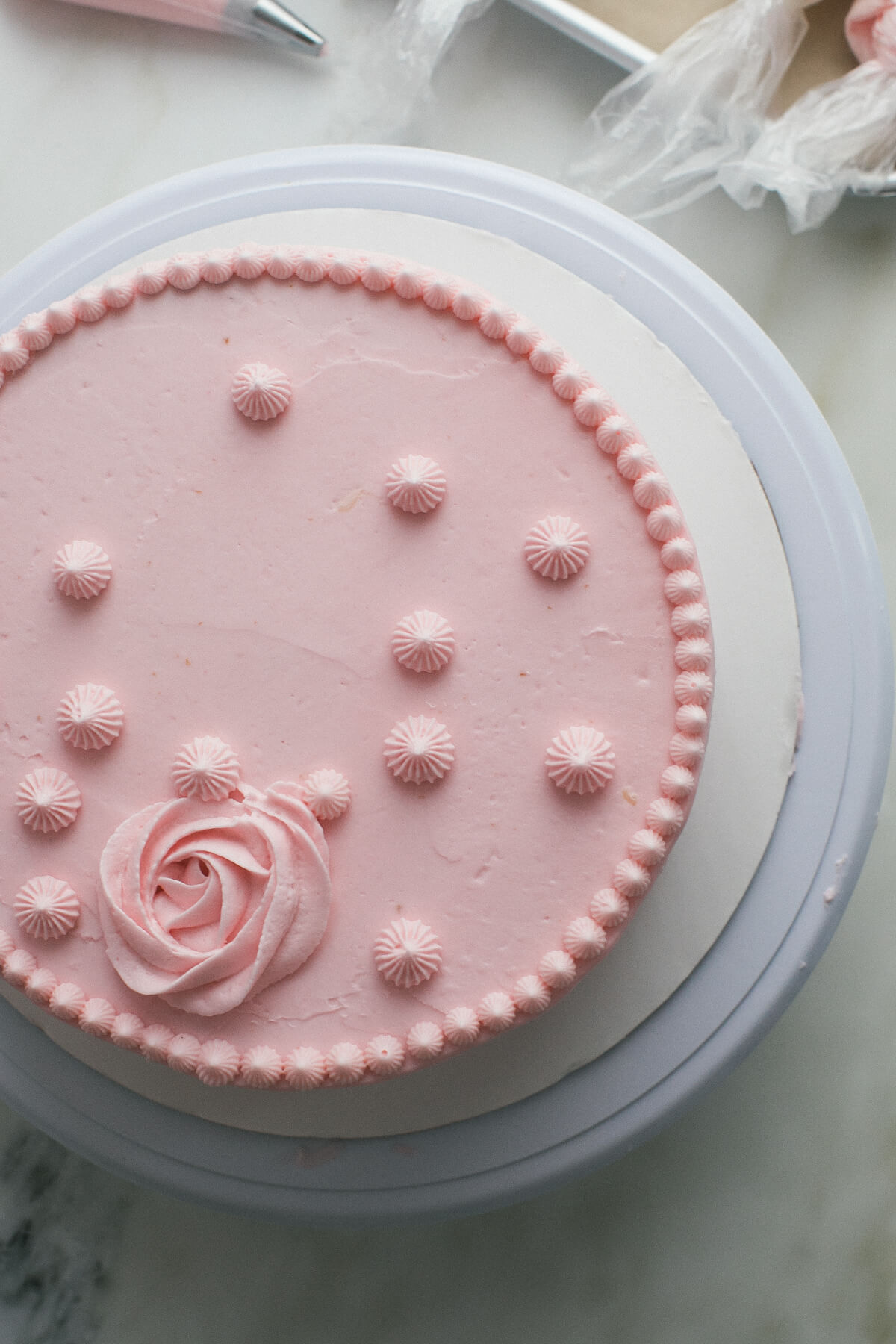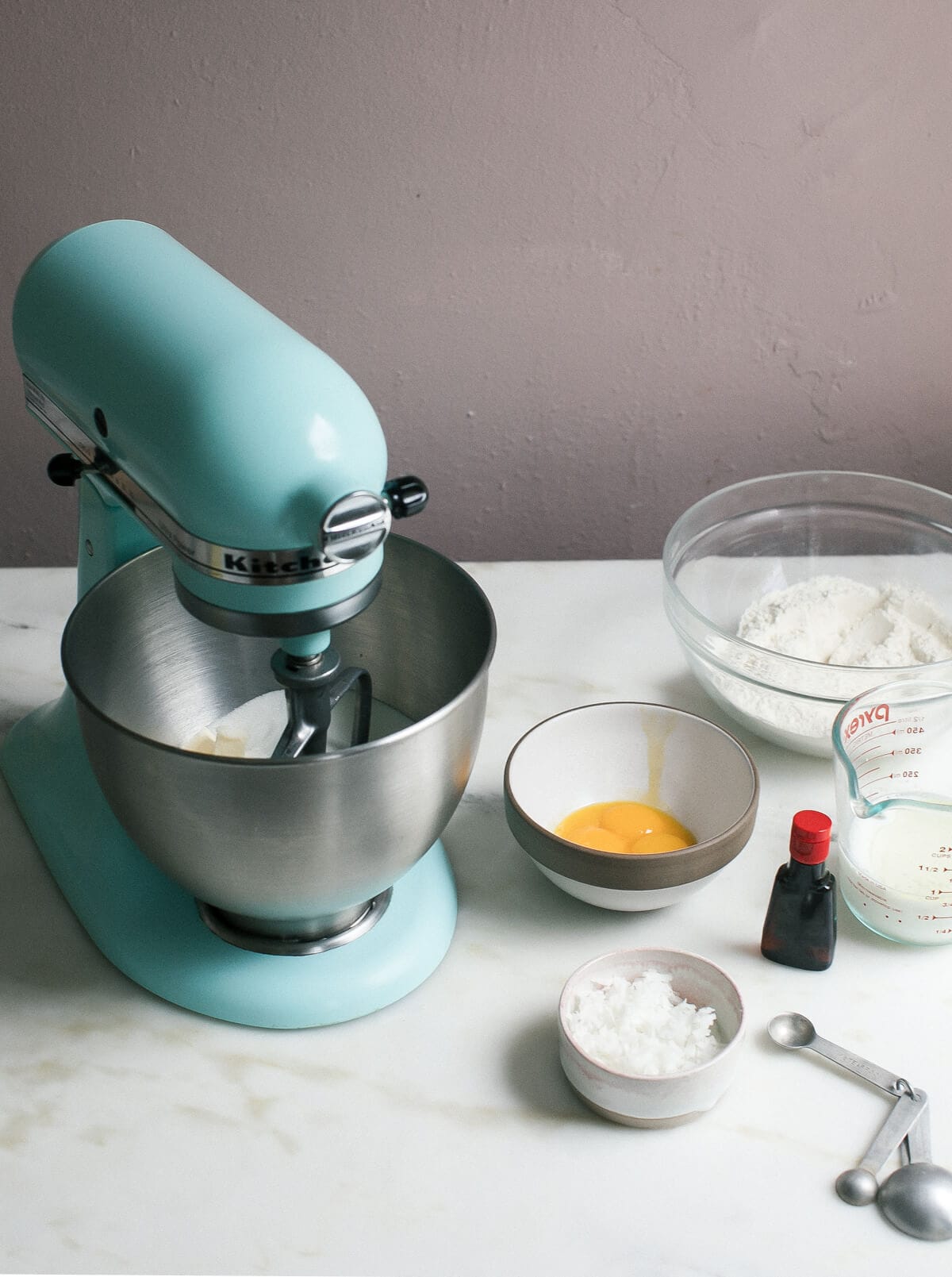 Also, Beyonce had twins! WHEEET?!?! She had them reportedly LAST Monday. I'm mainly impressed that they were capable of keeping that private for an entire week. Go, B!
ANDDDD, The Great British Baking Show started on PBS. I love that show so very much. There are a lot of things that I've made on this lil' blog (like the battenburg cake!) that was inspired by things I've seen on that show. The pistachio loaf cake that Benjamina made in the first episode looked SO GOOD.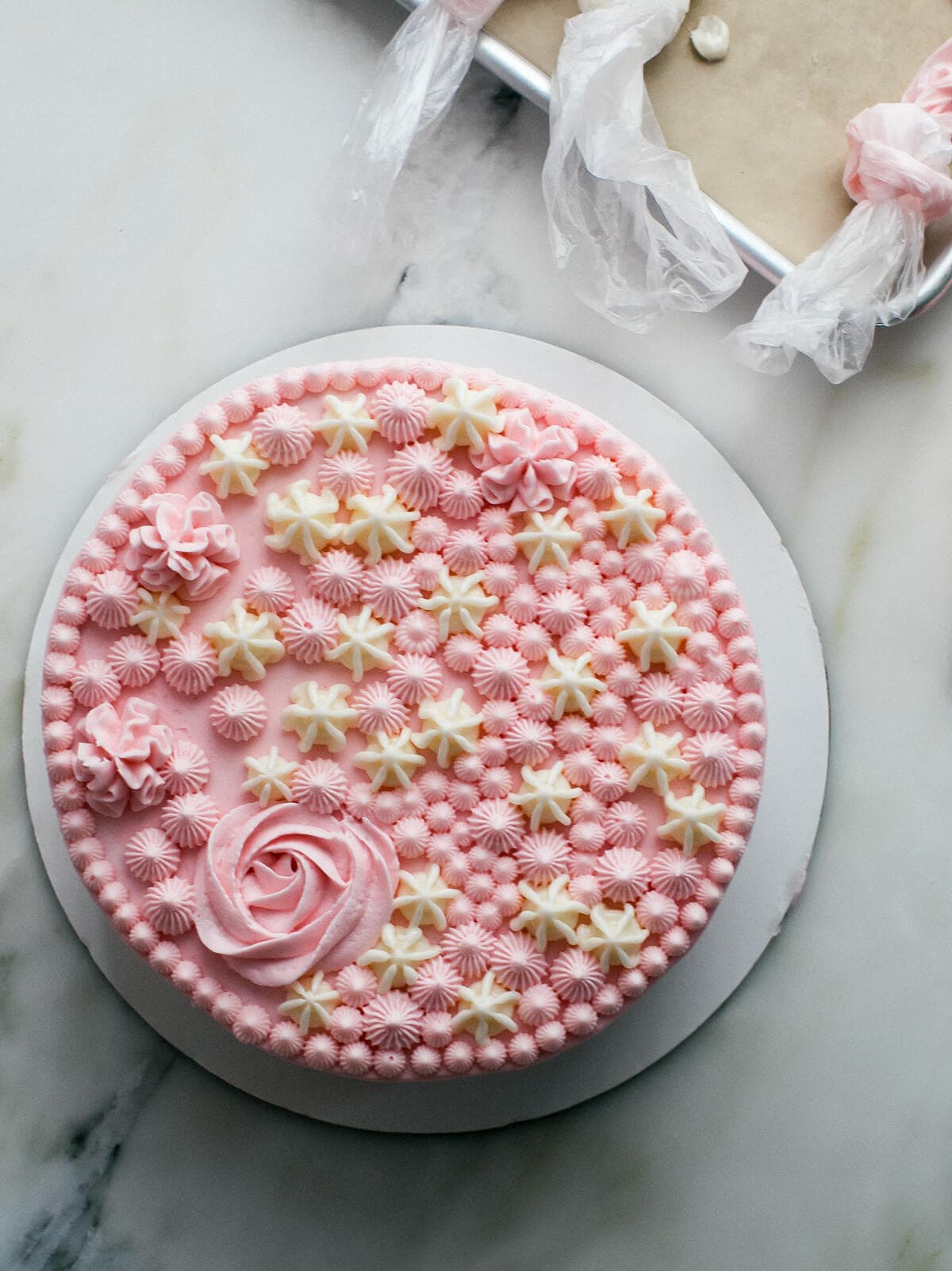 Anyway, let's talk about this cake. OMG I'm so excited. This coconut cake is so fluffy. It's so soft. And that's really what I want with every single cake on earth: light, fluffy, softness. It tastes EXACTLY like coconut and that's thanks to coconut extract.
You can get it at pretty much every grocery store. I had never even seen it before but then I realized I don't really venture into the extract category very often; I stick with plain ol' vanilla but that might have to change soon.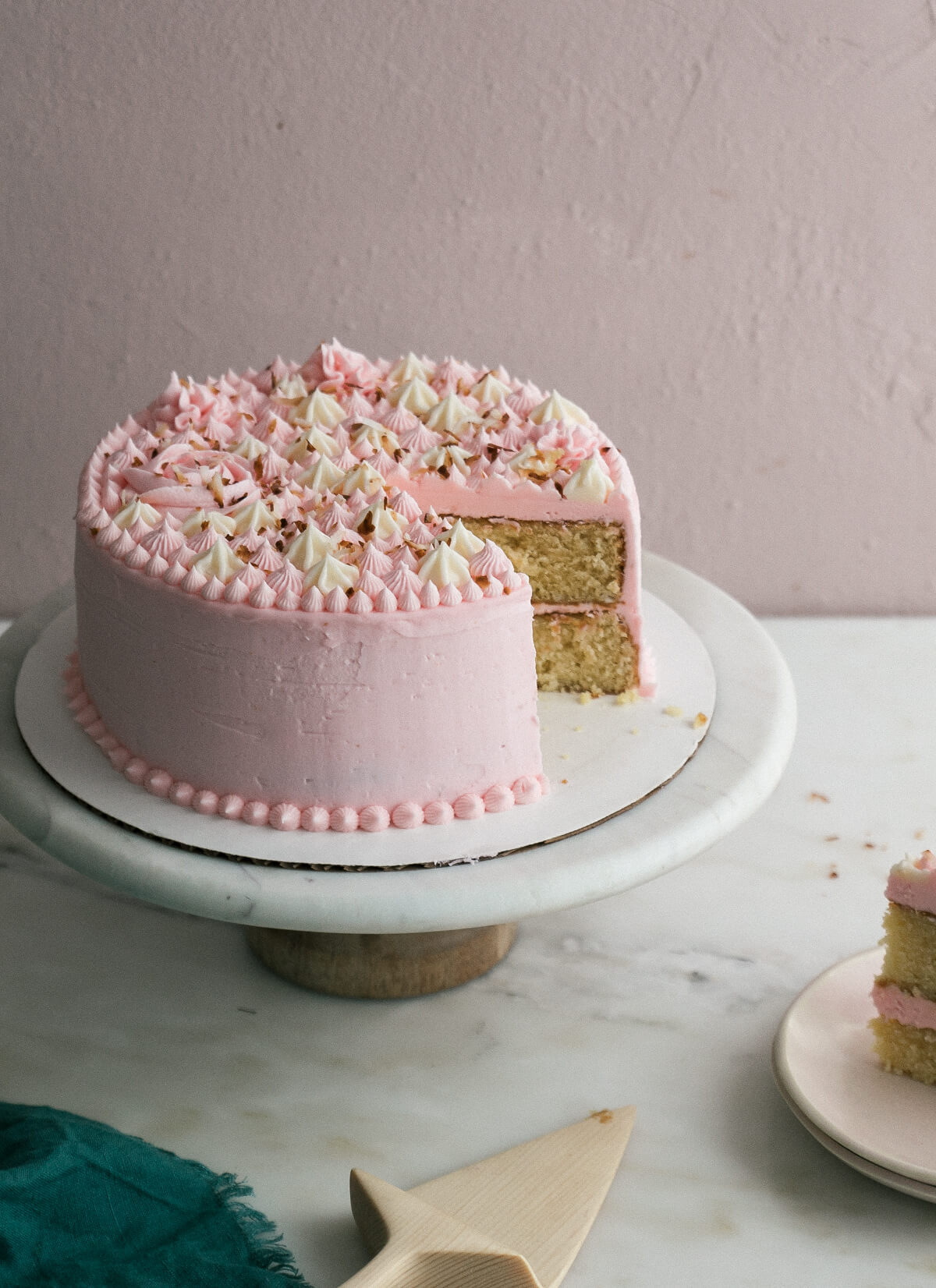 The cake is a larger crumb than, most coconut cakes are, I found. The frosting is a tart hibiscus frosting that feels right with a tropical coconut flavor.
The full recipe and more photos are on BE MAKEFUL's site!
xoxo
Adrianna