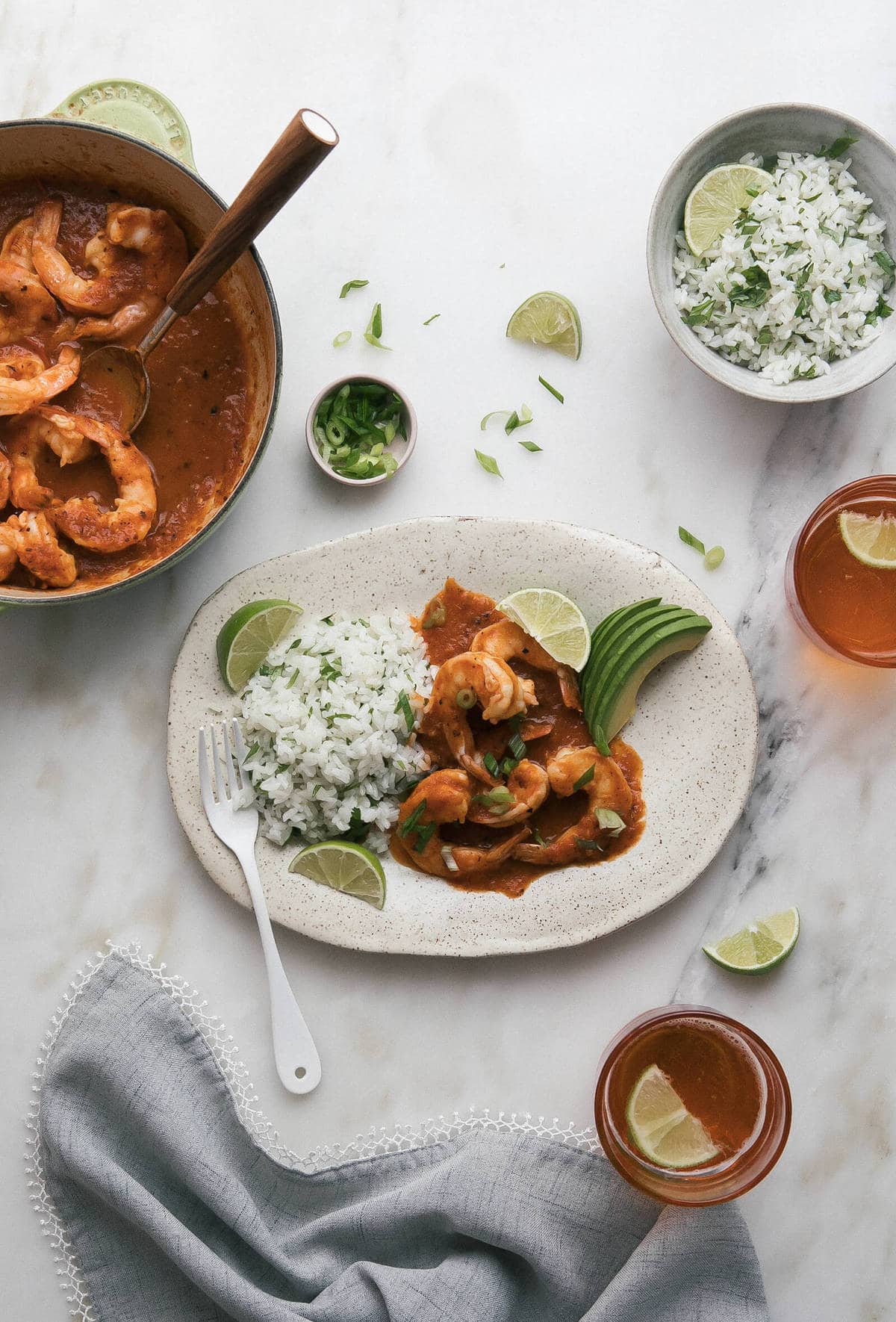 I LOVE THIS RECIPE!
If you've never had camarones (shrimp) a al diabla, here's a breakdown of how it goes:
A sauce is made. This sauce might remind you of an enchilada sauce. It's red and flavorful and in this case, a little smoky. This sauce recipe makes quite a bit and part of me wanted to halve it but I actually ended up using it for three other dinners last week.
1st dinner: I made this.
2nd dinner: I tossed it with roasted eggplant and vegetables and ate it with quinoa.
3rd dinner: I made this again.
4th dinner: Josh used it to braise some flank steak (using one of our favorite kitchen gadgets) AND then we put it in tacos for Friday taco night and it was boooomb.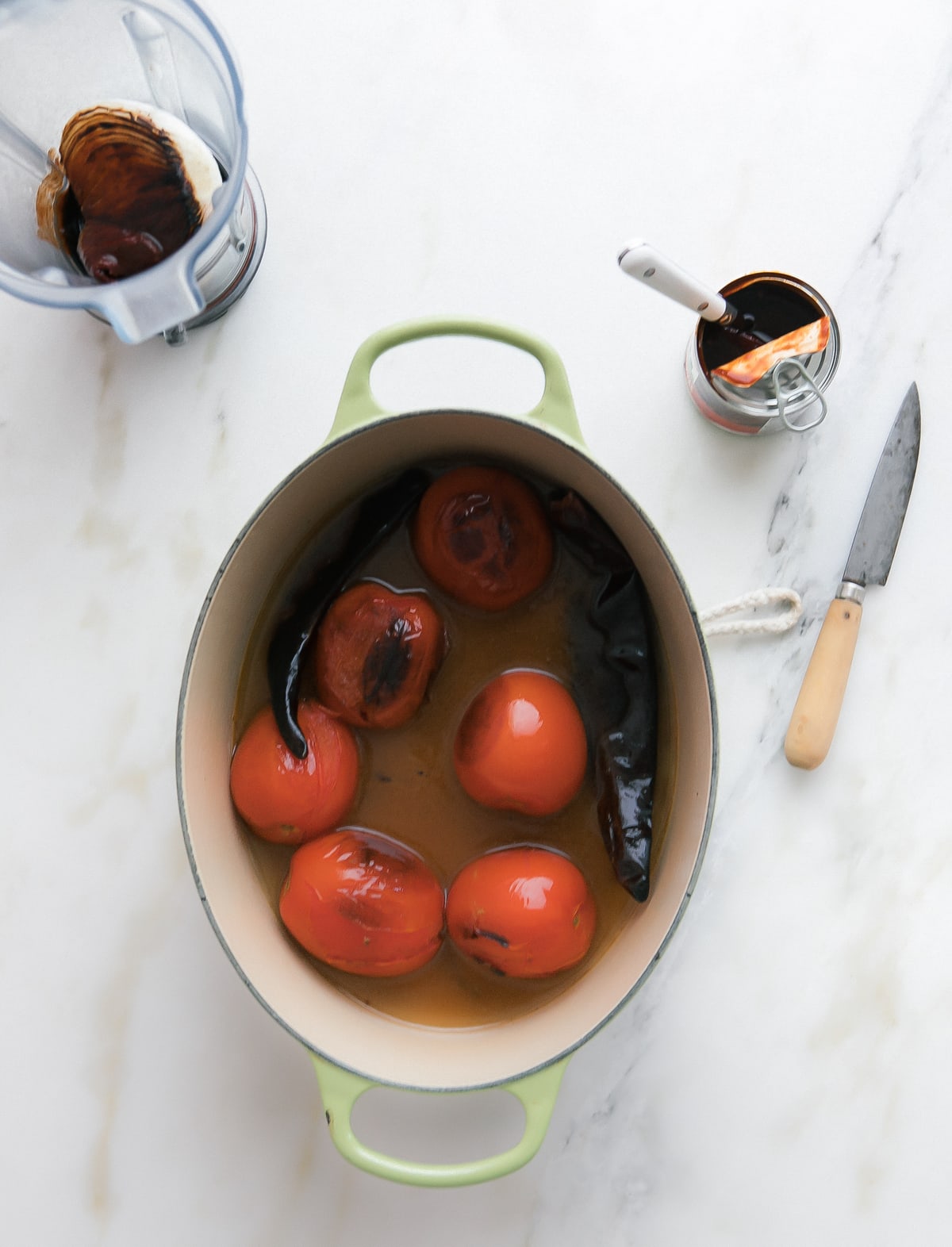 Continue Reading