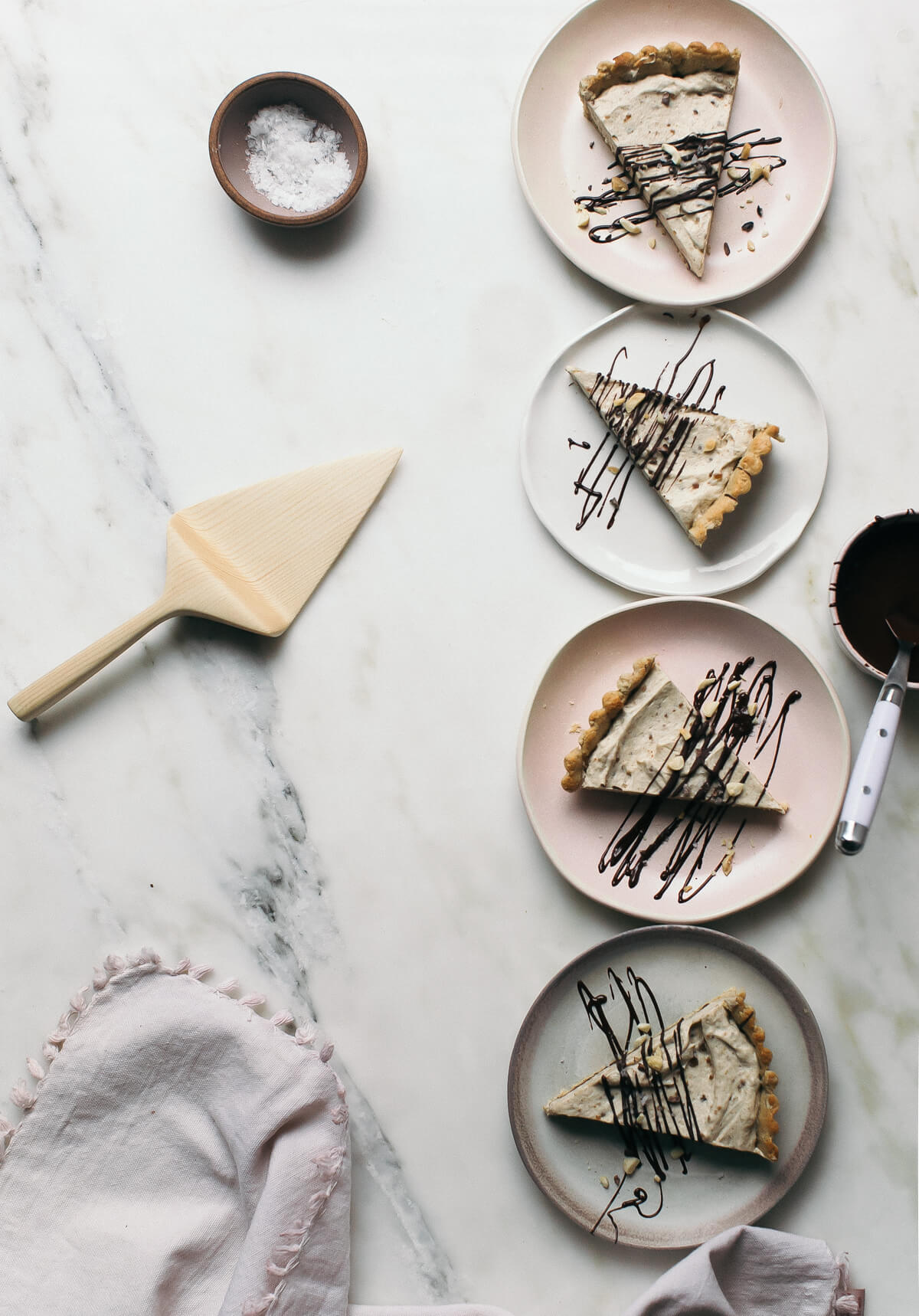 This week wasn't supposed to be vegan week it just so happened to turn out like that.
This tart is SO SO good. Admittedly, I usually give a side-eye at a dessert if it's prefaced with "it's vegan!" or "it's gluten-free!" I definitely judge a book by its cover a bit. But this filling is something I could've eaten by the spoonful.
This nutty, coconut, chocolate-y tart comes from One Part Plant! Her philosophy is awesome because it's simple: eat one plant-based meal a day. Start there! I happen to love vegetables and healthy-ish stuff so I feel like I do this anyway but it's nice to read a book that isn't based on all of the stuff you need to give up. There aren't any stringent rules or regulations.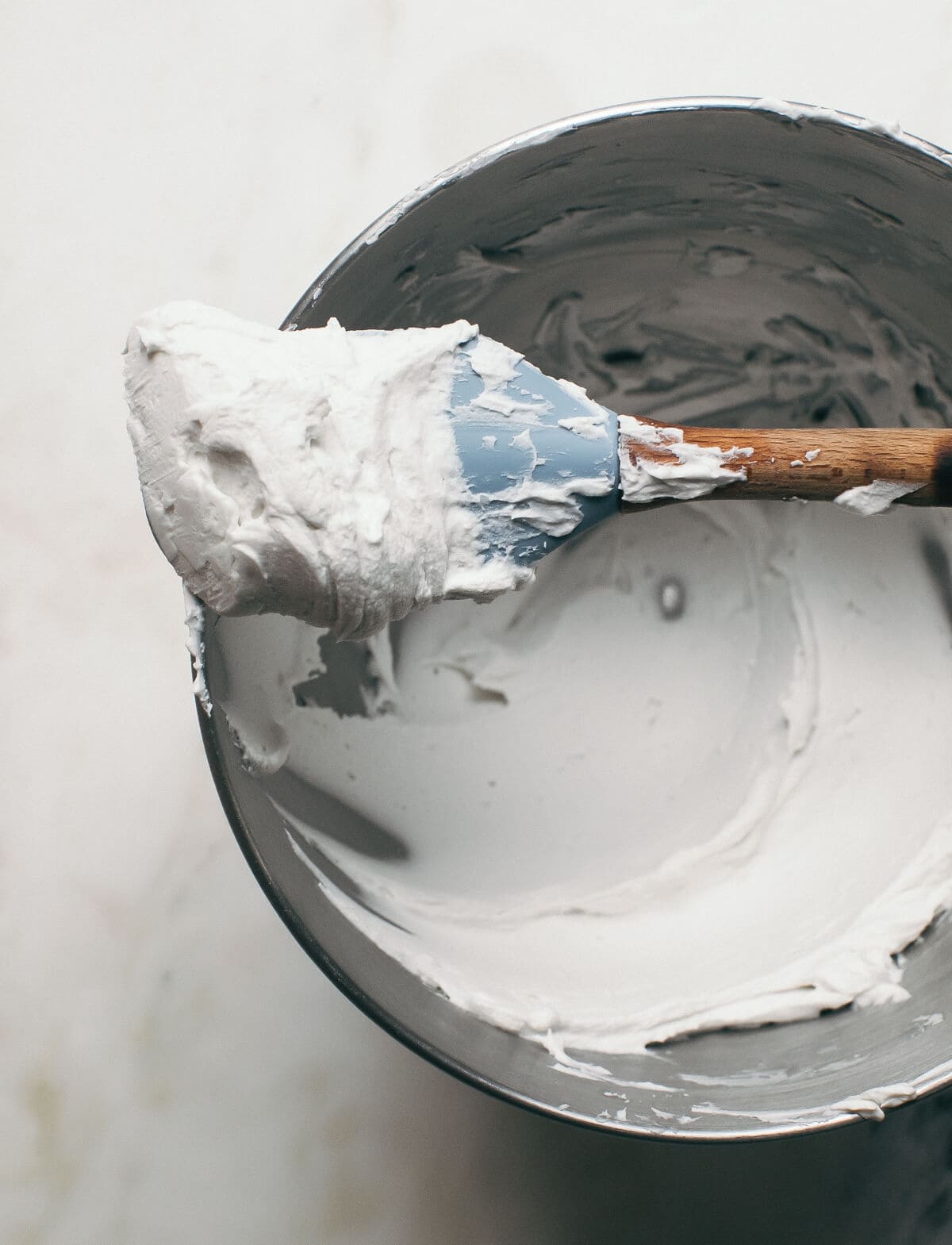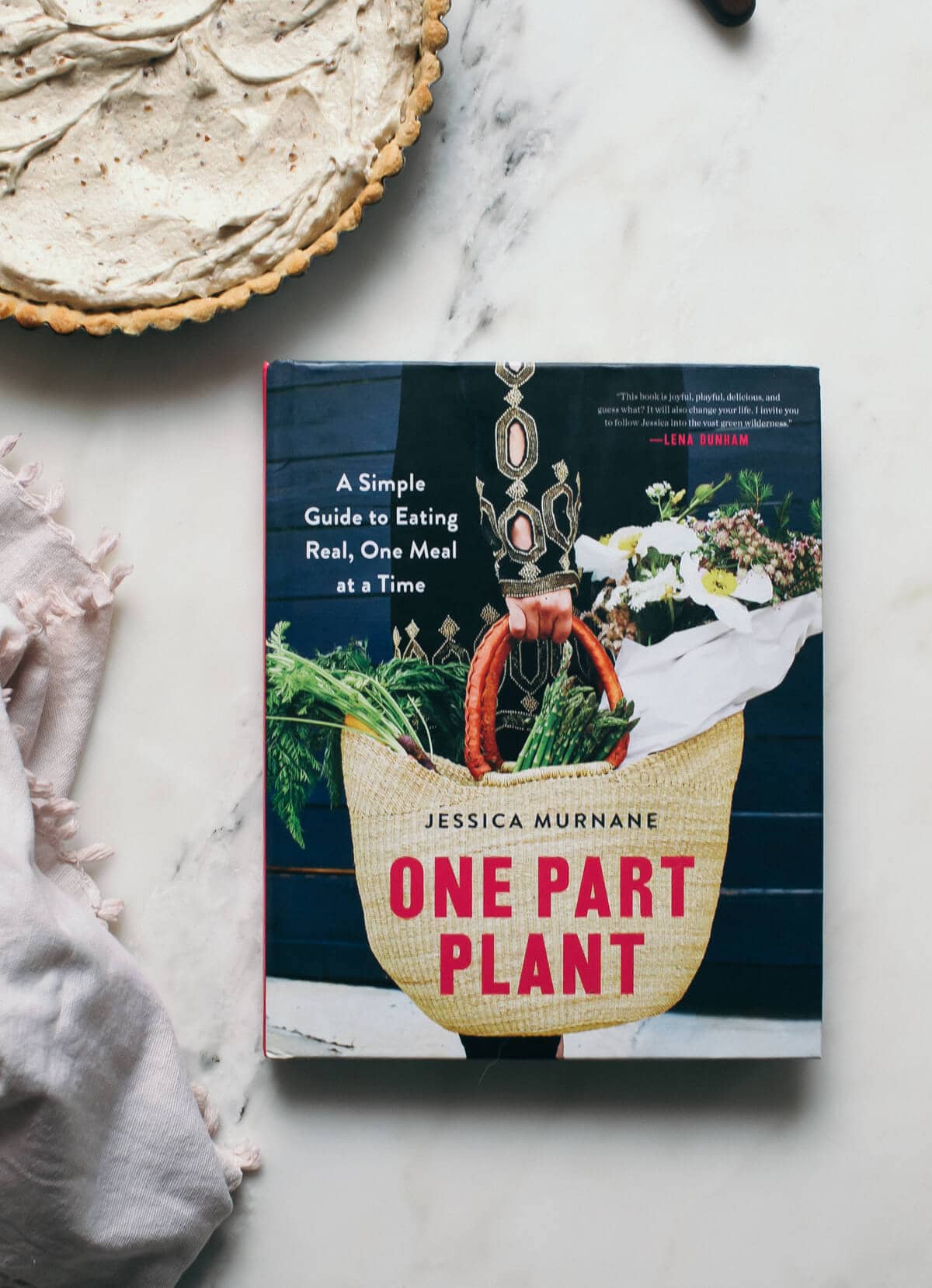 It's simply a book that at its core is trying to inspire you to make a healthy, delicious meal a day.
I started with dessert because this is who I am! And the photo of the nut tart in the book looked and sounded SO good.
I haven't made a ton of vegan desserts in my lifetime. Things like coconut cream and dates and nut butters don't often collide in my kitchen. But I have a feeling that after this experience, I'm going to have to think about making more of them.
And I think we all love a (nearly) no-bake dessert, amiright?!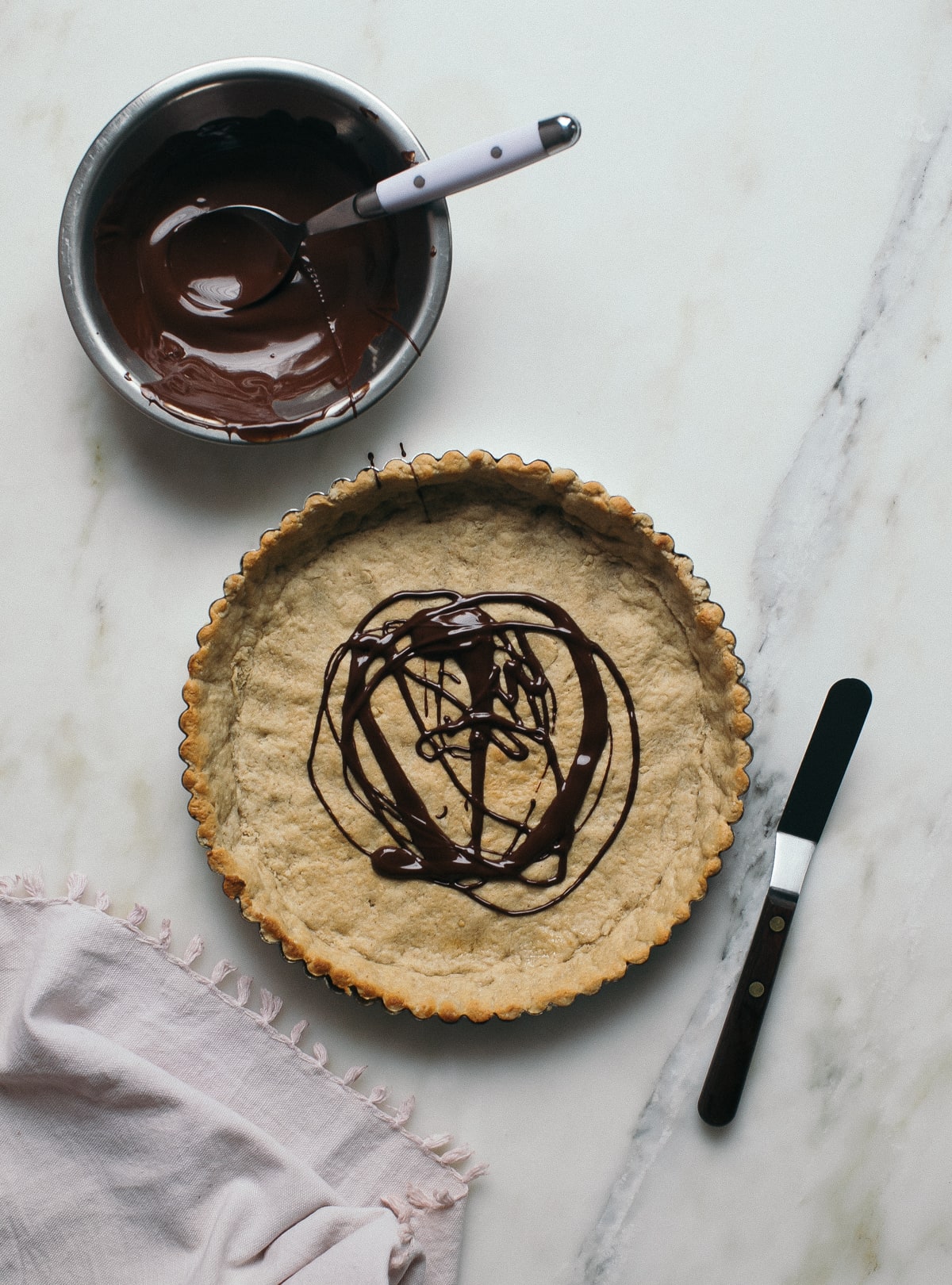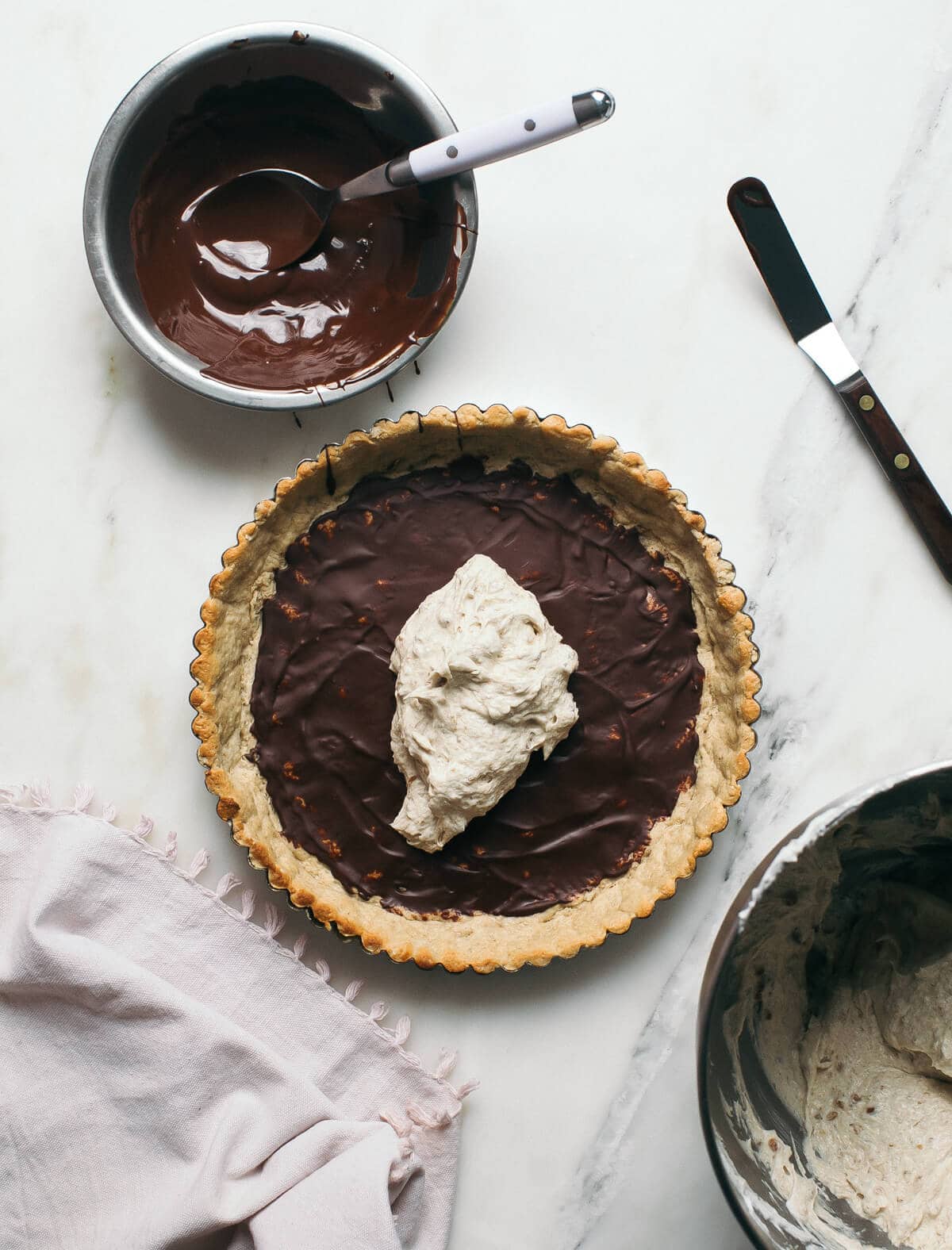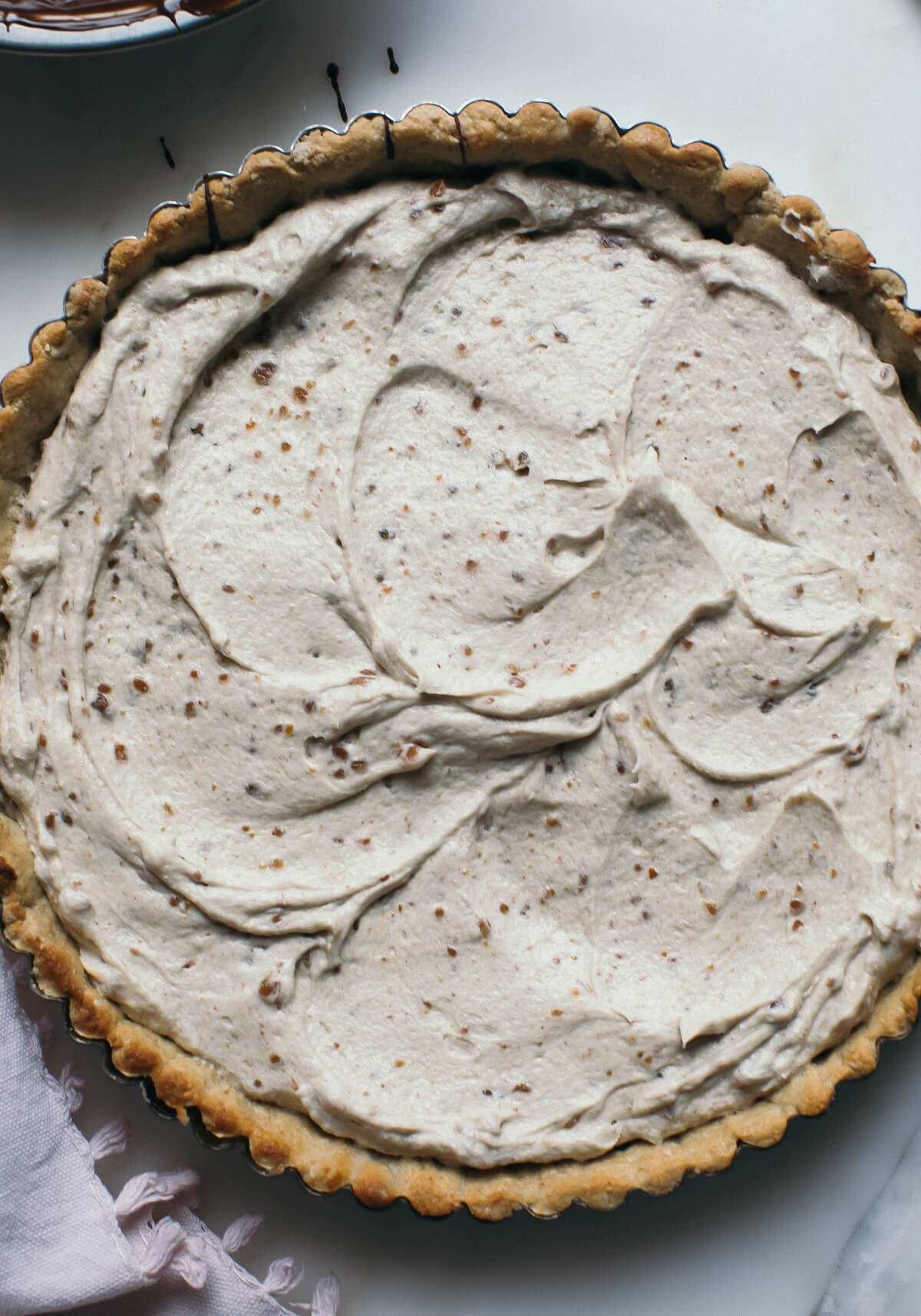 Whipping coconut cream was always on my to-make list but I had never tried it until this dessert. IT IS SO GOOD!
I want to put it on everything now. The only bummer is it does take a bit of pre-planning. In order to get it all fluffy, you have to put it in the fridge the night before.
When I opened the can, I was like WHOA! All of the coconut cream was at the top, all separated. SO COOL.
The dates and peanut butter are whipped in a blender and added to the whipped coconut cream. That's sort of the entire filling. I added some maple syrup to the filling because Jessica warned me that this isn't very sweet. The maple syrup is entirely optional.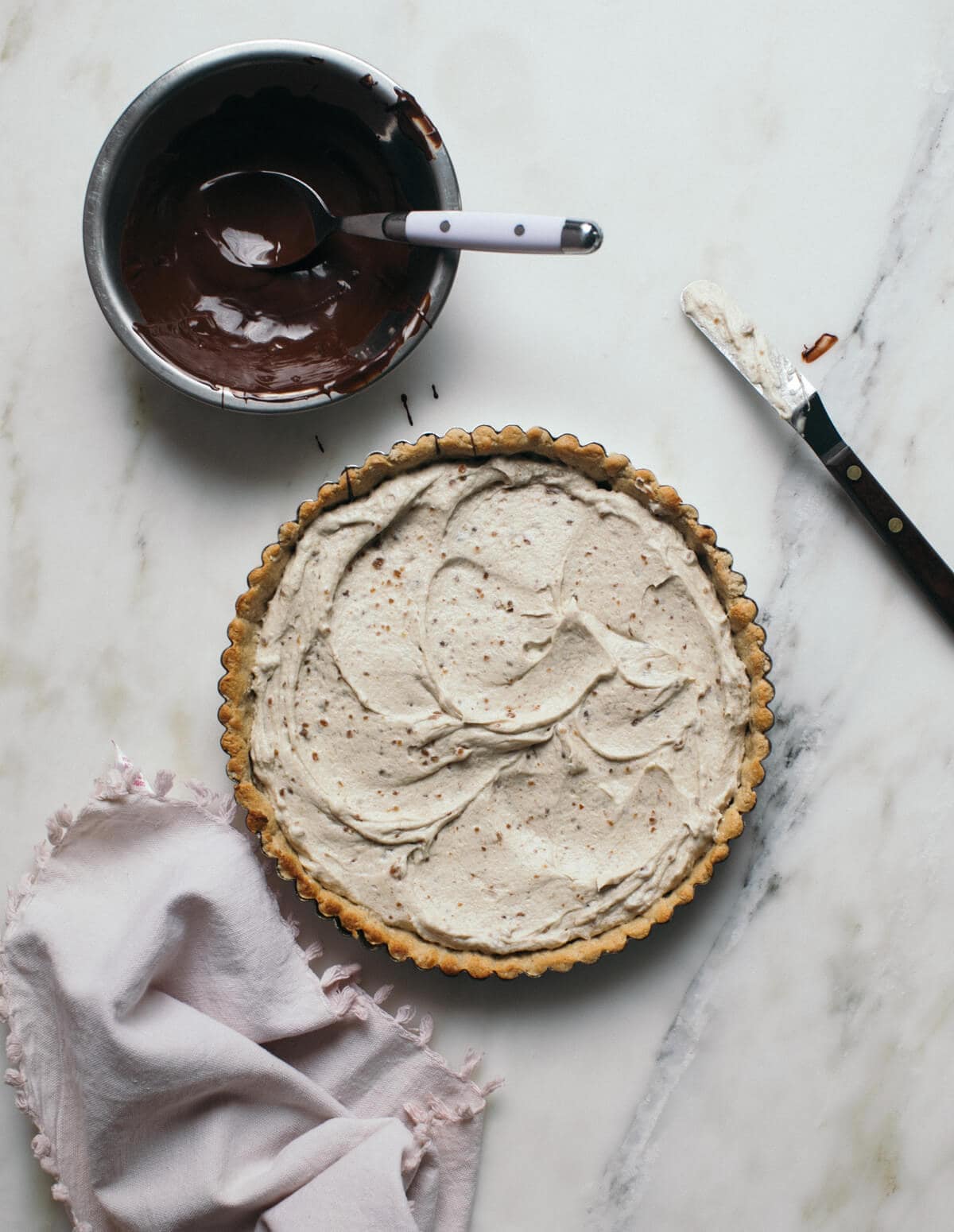 If you're unfamiliar with Jessica's blog/podcast, you're in for a treat. I was on her podcast a long time ago (my episode can be found here) and now I listen to it from time to time in the kitchen.
I LOVE her new podcast called The Cookbook Deal–it's so interesting hearing other writers' experiences!
Here's a link to her brand new spankin' book!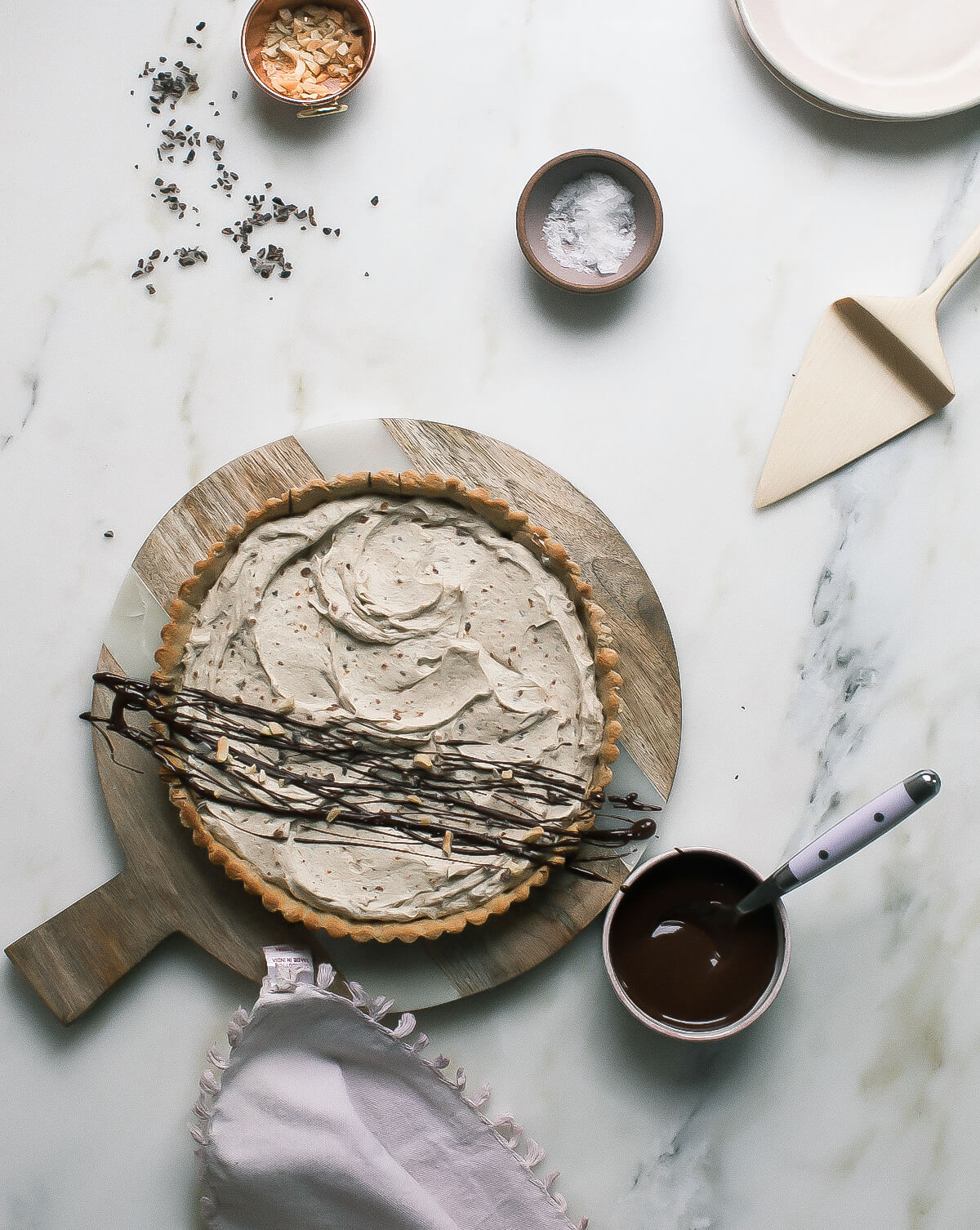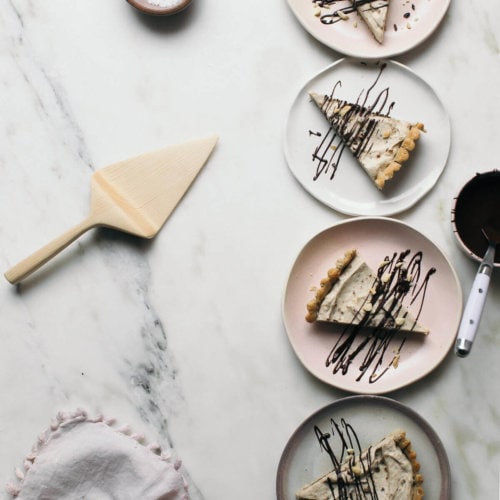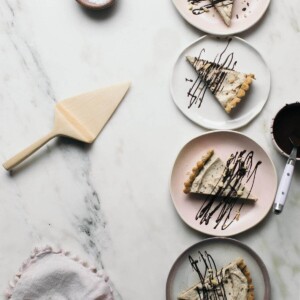 Nut Butter Coconut Chocolate Tart
Ingredients
Crust:
1

cup

almond meal

1/4

teaspoon

sea salt

1

cup

rolled oats

1

teaspoon

vanilla extract

3

tablespoon

maple syrup

1

tablespoon

coconut oil

,

melted

1

cup

dark or dairy-free chocolate chips

,

melted, divided
Coconut Cream:
2

14-ounce cans full-fat coconut milk, refrigerated overnight
Filling:
3/4

cup

natural creamy peanut butter

4

dates

,

pitted and chopped

3

tablespoon

real maple syrup
Directions
To Make the Crust:
Preheat the oven to 350 degrees F. Grease a 9-inch tart pan. If you don't have a tart pan, that's ok. Use a pie pan. The crust won't come up all the way to the top of the pan, so just bring it as high as you can and press it against the sides of the pan (make sure they are well greased).

In a food processor with the S blade (or you can do this in a high-powered blender like I did), pulse the almond meal, salt, and oats together. While the motor is running, pour in the vanilla, maple syrup, and coconut oil. Blend until you don't see whole oats anymore and you have a nice crumbly dough.

Press the dough into the prepared pan. (You may need some help like the back of a spoon to get it into a very thin even layer.) Bake the crust for 10 to 12 minutes or until the edges and bottom begin to brown. When the crust comes out of the oven pour a tablespoon or two of melted chocolate onto the center of the crust and spread it around so it's one even layer. Set aside while you make the filling.
To Make the Coconut Cream:
Remove the chilled cans from the fridge and don't shake the cans! Open them up and scoop out the coconut cream that has hardened at the top. (Use the leftover water for smoothies.) Transfer to the bowl a stand-up mixer with the whisk attachment (or you can do this in a bowl with a hand-mixer), and beat until light and fluffy, about 2 to 3 minutes.
To make the filling:
To a blender, add the nut butter, dates and maple syrup. Pulse until mostly smooth and the dates are all combined. Pour the peanut butter mixture into the coconut cream and beat until combined. Give it a taste and add more salt, if you like. Pour the filling into the crust and smooth the top with the back of a spoon. Transfer to the fridge to chill for 1 hour. Drizzle with melted chocolate (you may have to remelt it if it's hardened) and if you want to get super fancy like me, top with some cocoa nibs, crushed peanuts and a sprinkle of sea salt.