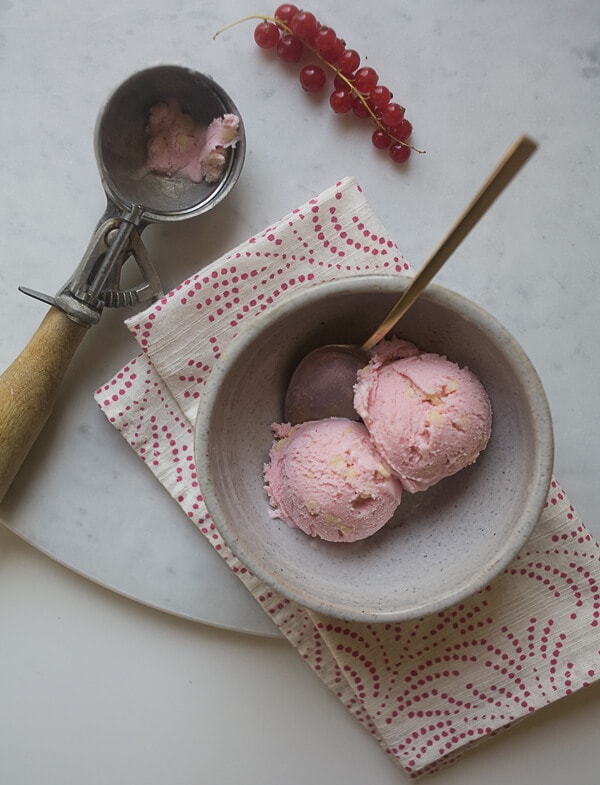 Vacation!!! Well, a min-vacation at least.
Tomorrow I'm headed to Sonoma for a friend's wedding and I'm excited to leave L.A. for three days and drink lots of bourbon and maybe dance. I also have a tight dress I need to fit into and Ice Cream Week didn't help at all. Also, Chipotle. I dunno what it is but since I practically cook all day, with most of it being sweet, all I want at the end of the day is SALT. Like, "Hi, I'll take the kale salad with a side of salt," or "I'll take that piece of healthy fish and please season it a.k.a put hella salt on it." It's a part of my need for balance which in this instance backfires.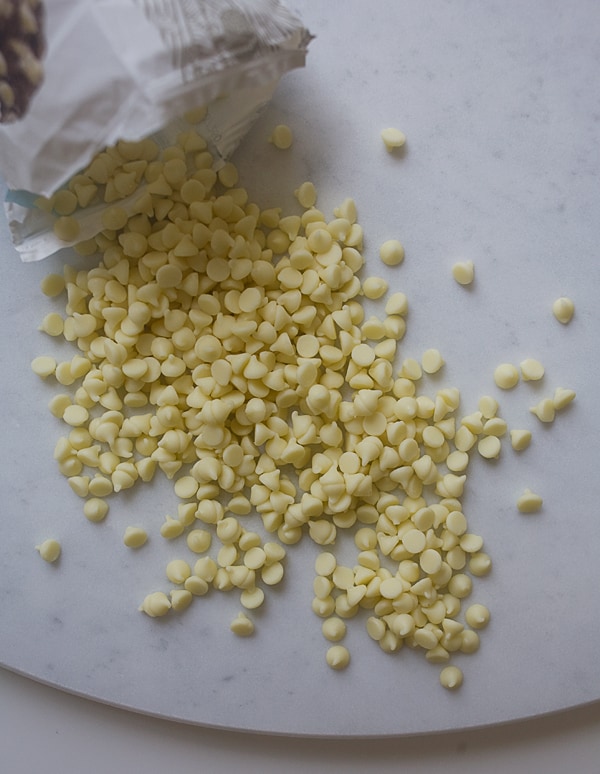 There are currantly (someone told me to do that on Instagram and I couldn't resist – so cheesy yet still funny!) like ten different flavors of ice cream in my fridge and this is the one I keep going back for. The white chocolate unexpectedly works. I usually don't even like white chocolate but it's really lovely.
The currant part is so pretty and pink. Dat color! It's like cotton candy pink which is maybe my favorite shade of pink. And it's tart! So dang tart in the best way possible.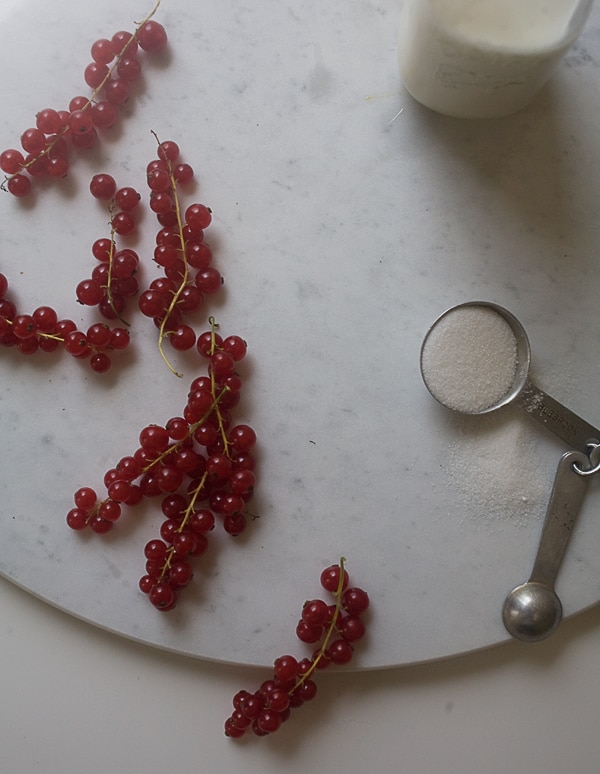 I made this recipe with eggs but then quickly realized the yellow hue of the eggs made it look really murky. And then I realized that I don't NEED eggs with something tart and delicious like this. You want that flavor to come out, not be masked. So, I scratched the egg yolk idea and just went with a mix of whole milk and cream.
Make it and sneak-eat-it so you can be like me. And then we can use the twins emoji!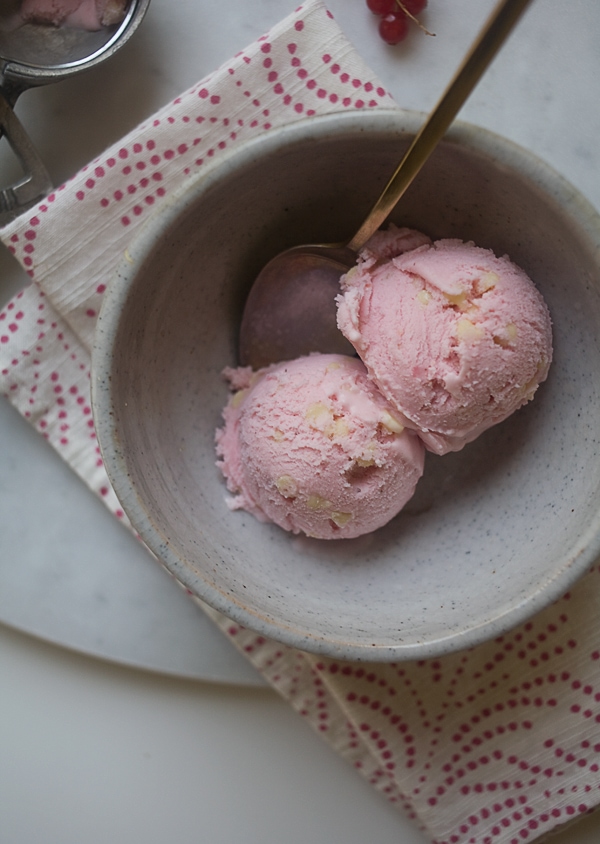 Print Recipe
Currant White Chocolate Ice Cream
Serving Size:
quart of ice cream
Ingredients
1

cup

currants

removed from their vine

1

cup

whole milk

1 1/2

cups

heavy cream

1

cup

pure cane sugar

1/4

teaspoon

of salt

3/4

cup

white chocolate chips

I used mini because that's all the store had and they were awesome!
Instructions
To a blender, pour in the currants and milk. Blend until very smooth, about 1 minute. Place a sieve atop a large bowl and pour the puree through it, discarding the pulp.

To a medium saucepan, set over medium low heat, pour in the heavy cream, sugar and pinch of salt; stir until the sugar has dissolved, about 2 minutes. Add the sugar/heavy cream mixture to the bowl with the milk and currant mixture and stir until thoroughly combined. Cover the bowl with plastic wrap and refrigerate until very cold, at least 4 hours or overnight.

Churn the mixture in the bowl of your ice cream maker, according to your machine's instructions. Near the end of the churn, pour in the white chocolate chips; the machine will do the mixing for you. Serve immediately for soft serve or alternatively transfer to a freezer-safe quart container and freeze overnight.