What was the first thing you ever baked?
It's fun to think about because you prob don't think about it all that often. The first thing I ever baked was probably a batch of alfajores with my mom and Tia Emilia. Or it might've been a Duncan Hines cake from a box with my mom. I can't remember but it was definitely one of those!
The third thing I ever baked was probably beer bread because a friend of mine told me that it was something I couldn't possibly mess up and she was right. It is one of those things that requires a handful of ingredients and absolutely no kitchen skills at all.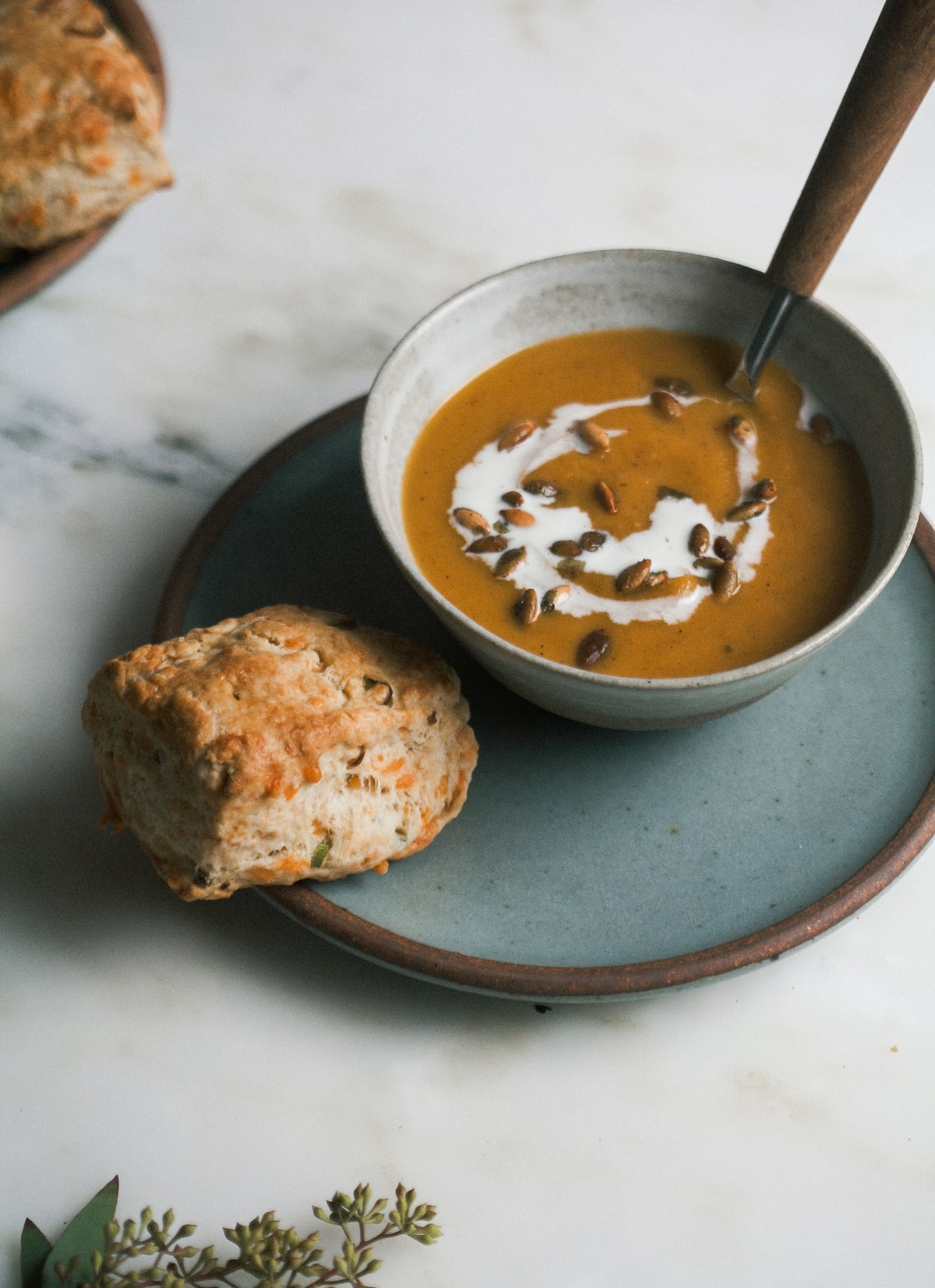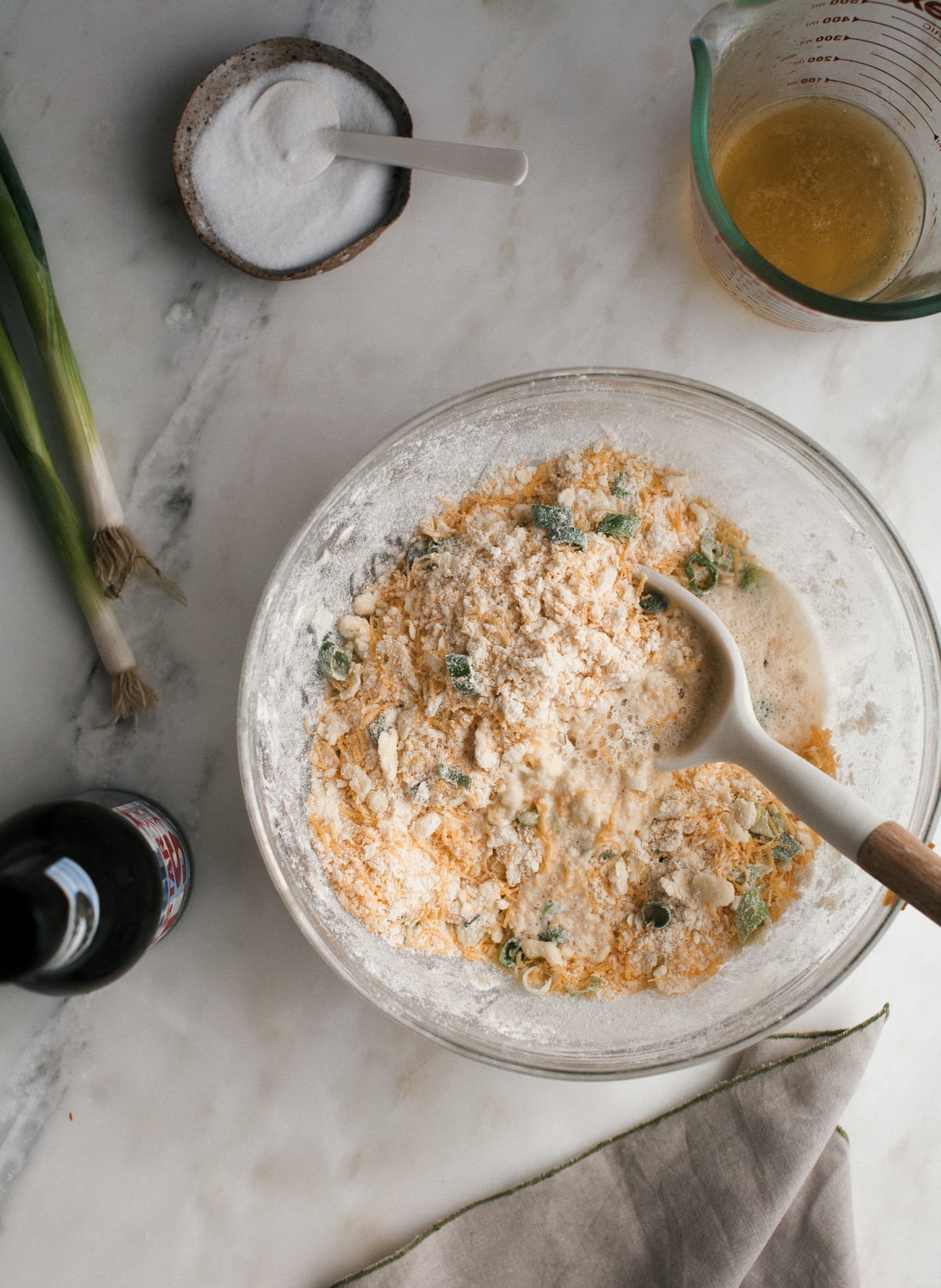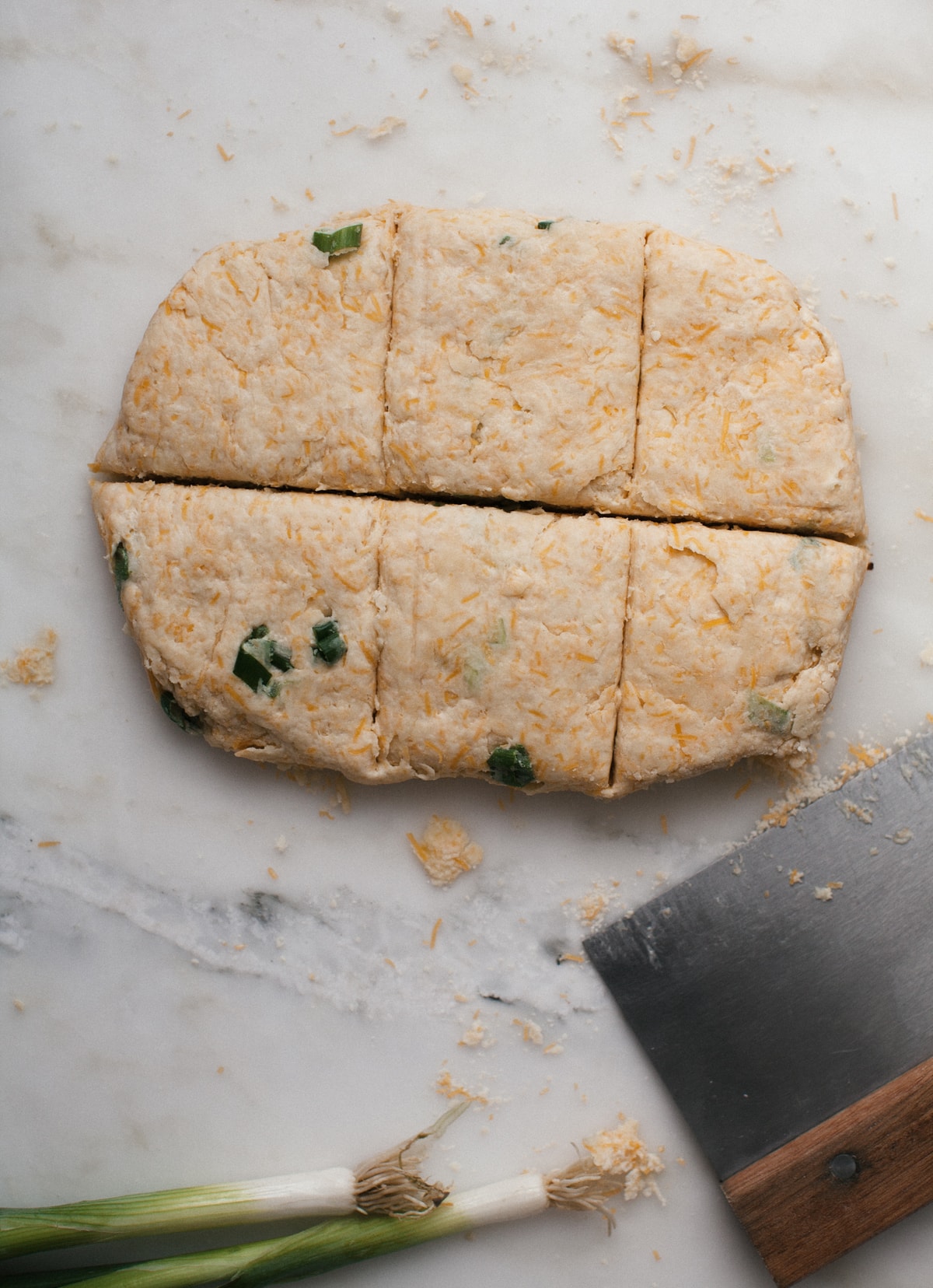 These are beer bread but in biscuit form! I applied biscuit-technique to beer bread so instead of adding melted butter, which beer bread usually calls for, we're using cold butter all grated up.
And then I added a ton of scallions and finely grated cheddar cheese. They're flaky and beer-like (in a good way!) and the perfect thing to dip into big bowl of soup.
The soup pictured is the chorizo-spiced soup from The Year of Cozy and it's still one of my favorite soups ever because it's spicy and flavorful and light.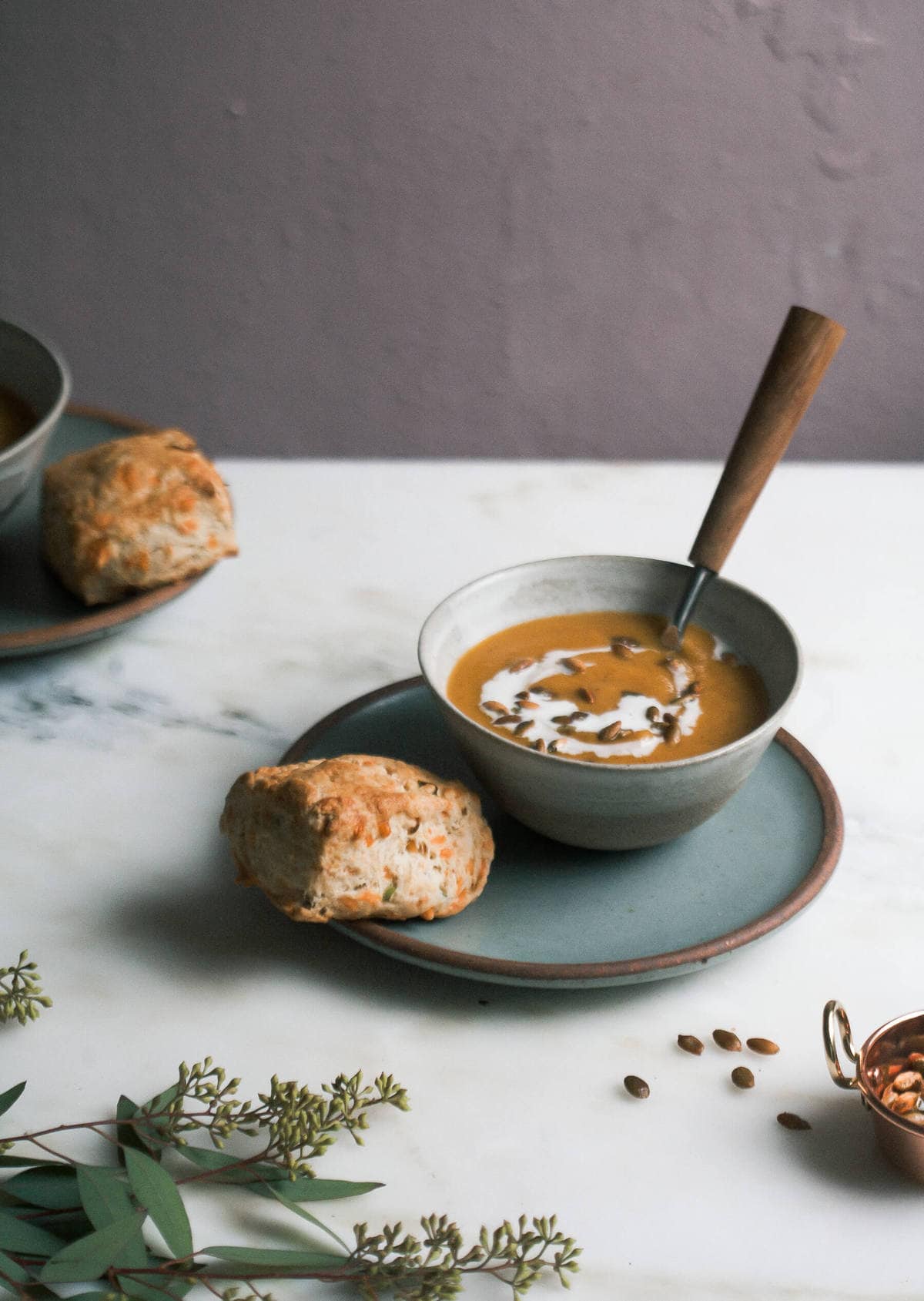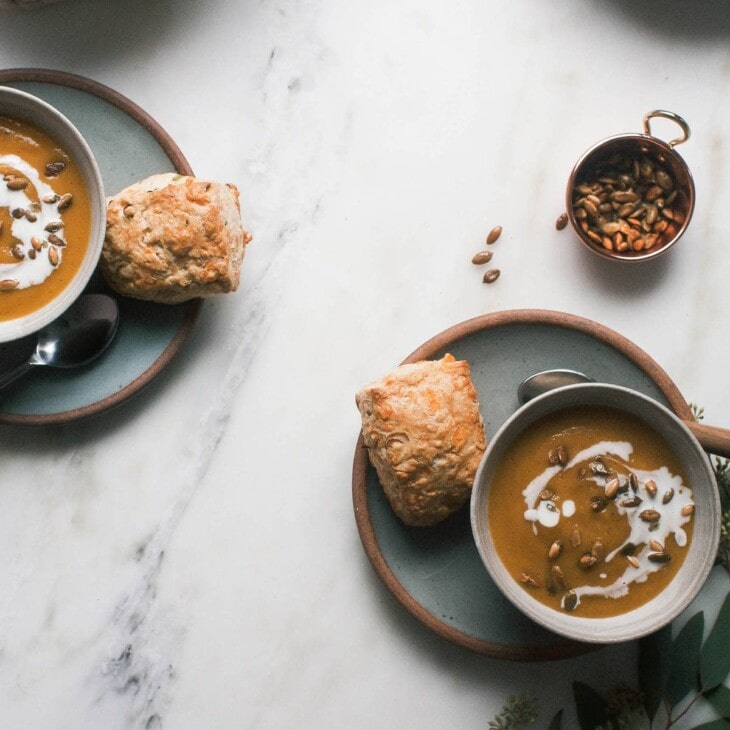 Print Recipe
Cheesy Scallion Beer Bread Biscuits
Ingredients
2

cups

all-purpose flour

1

tablespoon

baking powder

1

teaspoons

salt

1/2

cup

cold unsalted butter

grated

3

ounces

finely grated cheddar cheese

2

scallions

thinly sliced

1/2

cup

pilsner beer

bubbles subsided
Instructions
In a medium bowl, add the flour, baking powder and salt; whisk all of the ingredients together. Using a box grater, grate the butter atop. Mix the butter throughout the flour, breaking it up into pea-sized bits. Add the cheddar and scallions and toss until it's thoroughly distributed throughout the flour/butter mixture.

Create a well in the center of the flour mixture and pour the beer in and mix until combined. Knead the biscuit dough a few times in the bowl and then pour it out onto a clean kitchen surface. Bring the dough together into a 1-inch thick square. Using a knife, cut out 6 rectangular shaped biscuits. Transfer the biscuits to the baking sheet and transfer to the freezer to chill for 15 to 20 minutes. Preheat the oven to 400 degrees F.

Bake for 15 to 20 minutes, until medium golden brown on top. Serve with your favorite soup.