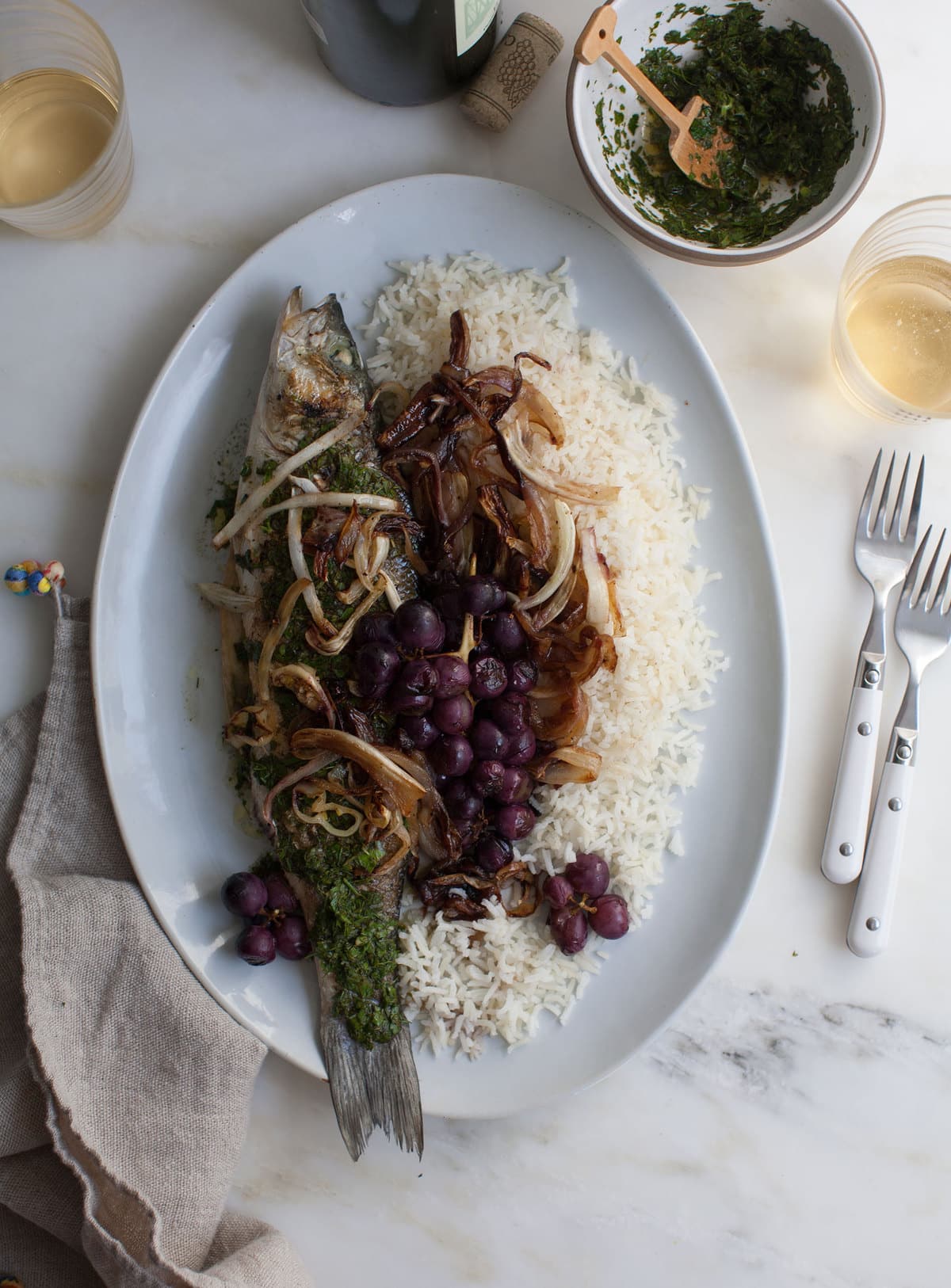 There's always a bit of drama when serving a whole fish, isn't there? If you make this and serve it to your friends, they'll think you're like a master in the kitchen.
I'm confident in da kitchen. I know how to make biscuits and pie and cake and make a whole fish.
You know what I don't know how to do that's super intimidating?! Being a maid of honor. My best friend is getting married and this is my job now and I have no idea what I'm supposed to do and then when I Google it, I come across ridiculous lists like these. Let's break down this list because my tomboyish heart hates things like this:
1. "Make sure all bridesmaids get their hair and make up done" WHAA! What am I their mom, like these are grown ass women—they'll be fine!
2. "Toast the couple after the best man. (This is optional, but it is a nice touch.)?! Umm…what is this 1919 before women got to vote, why do I have to do it after the best man and why is my speech optional. I have things to say!
3. "Help the bride change for her honeymoon…" Umm..help her change? She can't put on a romper and some sandals on by herself?!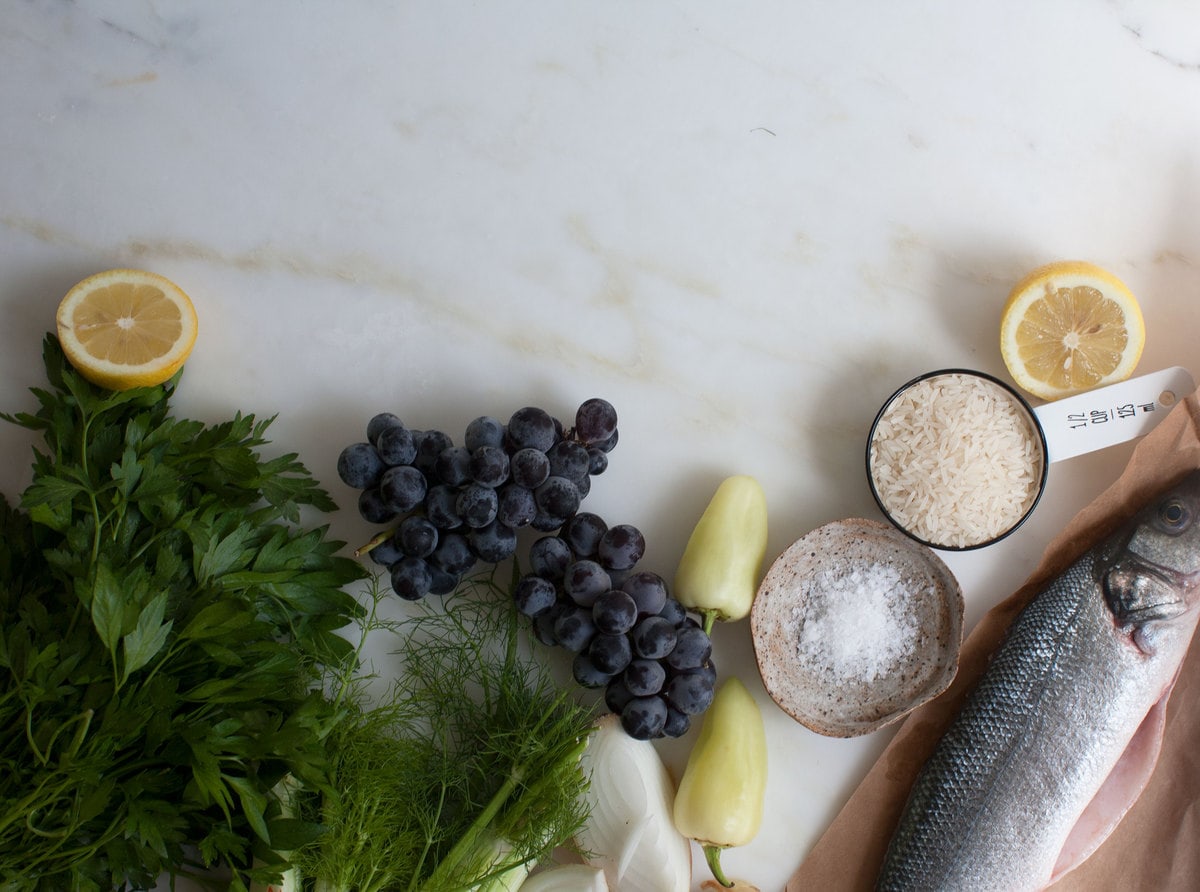 Basically this list was written by a bridezilla monster and she needs to go away.
Things I am excited about doing:
1. Tasting cake! In that list is says "listen to the bride ramble about cake." Why would I listen to it when I can just go with them to try it?! Ridiculous.
2. Listening about wedding menus. And sealing invites and wedding dress shopping. All fun fun.
3. Also very excited to throw a bridal shower, which initially will make her roll her eyes because her heart is black, but in the end I know she'll love it because I'll make it super cute.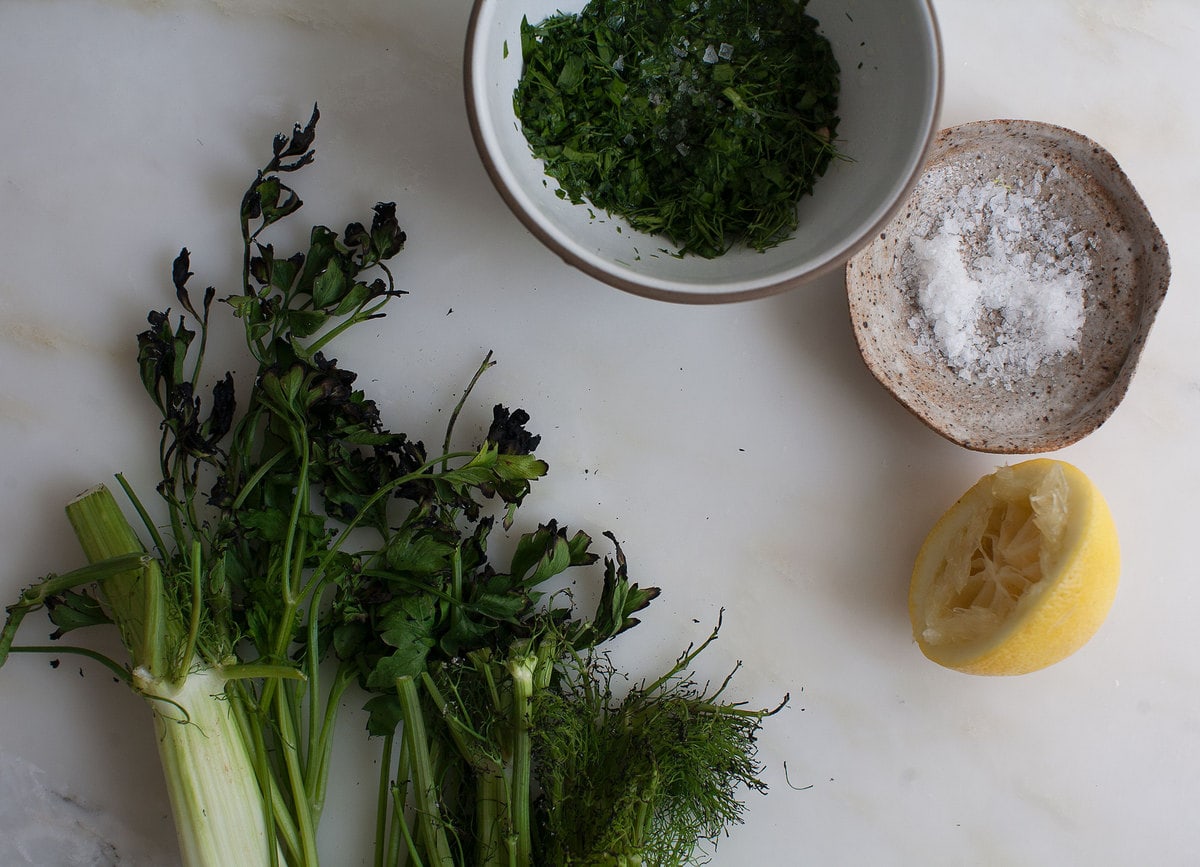 I have never even been a bridesmaid nor a maid of honor so if you've been either please let me know what I'm in for! I want to do it right!
Now, let's talk about this fish. This is probably one of the best things I've made in quite some time, not gonna lie. The fennel after being sautéed with the onions and fresno chile pepper, gets sweet and spicy. The grapes are a delicious addition. Their warm acidity and sweetness is so wonderful with this fish. I just love it.
This is one of those meals that makes you feel good after; light and sprightly. You could maybe run a mile after this meal and feel fine, but you'll still full. If you've never made a whole fish before, it's much more intimidating than it looks. It's so easy!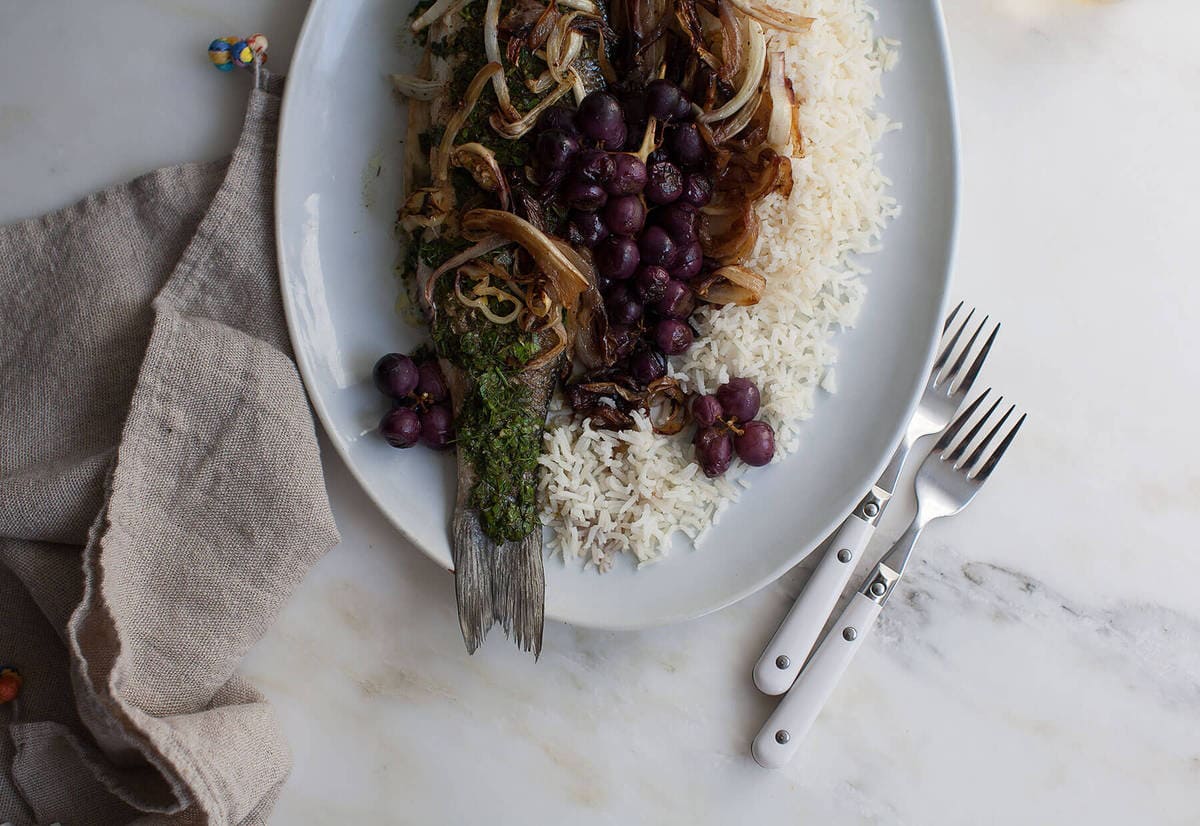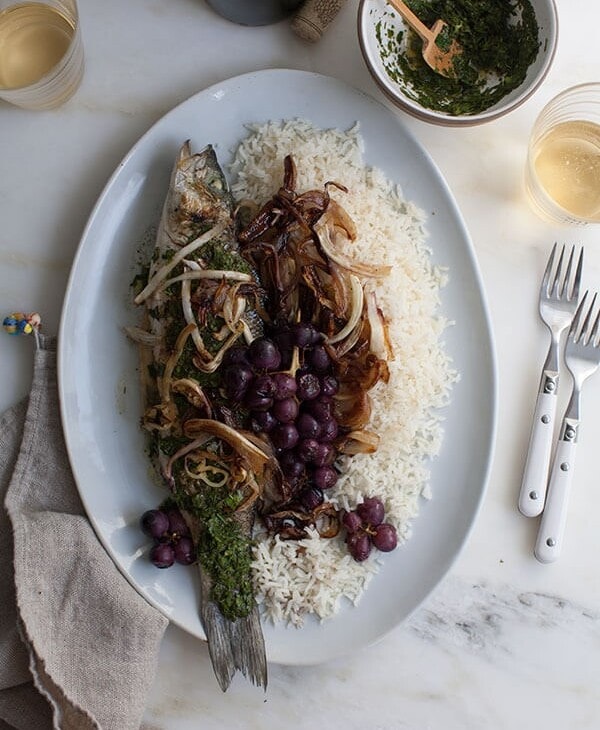 Print Recipe
Branzino with Fennel Grapes and Charred Salsa Verde
Ingredients
Charred Salsa Verde:
1

handful of fresh Italian parsley

divided

1/2

cup

fennel fronds

fronds and stalks reserved for charring

1

tablespoons

olive oil

1

garlic clove

minced

Juice from 1 lemon

Sea salt
Fish:
1

tablespoons

olive oil

1

bulb of fennel

sliced (with fronds removed and reserved for salsa verde)

1

yellow onion

sliced

Sea salt

1

fresno chile

sliced

1

bunch of grapes

3/4

cup

basmati Rice

for serving

1

pound

branzino or sea bream

about 1 whole fish, gutted
Instructions
To make the salsa: Turn the stove's flame to medium-high. Place a small handful of Italian parsley into the flame and rotate it every few seconds until the leaves are mostly charred. Transfer to a cutting board. Repeat this charring process with the fennel fronds. I found it easiest to leave the fronds on the green/white stalks. Chop up the charred parsley and fennel fronds and transfer to a small bowl. Chop up the remaining fresh Italian parsley leaves and transfer to the bowl. Pour in the olive oil, minced garlic clove, lemon juice and a few pinches of salt. Mix and give it a taste; add more olive oil or lemon juice according to your liking.

To make the branzino: In a medium skillet, set over medium heat, add the olive oil. When the oil is hot, add the fennel and onion and top with a few pinches of salt. Cook for about 3 to 5 minutes, until slightly softened. Add the fresno chile and mix; cook for an additional 5 minutes, until the chile pepper slices have softened and the onions are super fragrant. Add the grapes and keep cooking for an additional 10 minutes, stirring every so often. If anything is browning too much, you can turn the down the flame. Meanwhile, cook up the basmati rice if you haven't!

Preheat the oven to 400 degrees F. Sprinkle the fish on both sides and inside with a few pinches of salt. Transfer the onion and fennel mixture into a bowl and cover it with foil so it stays warm while you cook the fish. Add a few tablespoons to the skillet (no need to wash it) and turn the flame up to high. When the oil is hot, place the branzino in the pan. Allow to sear for about 2 minutes, without moving it. At the 2 minute mark, the skin should have lifted from the pan, flip it over and cook on the opposite side for an additional 2 minutes. Transfer to the oven to roast for about 7 to 10 minutes.

To serve, place the basmati on a large serving plate. Arrange the fish on the plate and spoon and spread the charred salsa verde onto the fish. Top with the fennel and grape mixture. Serve immediately.