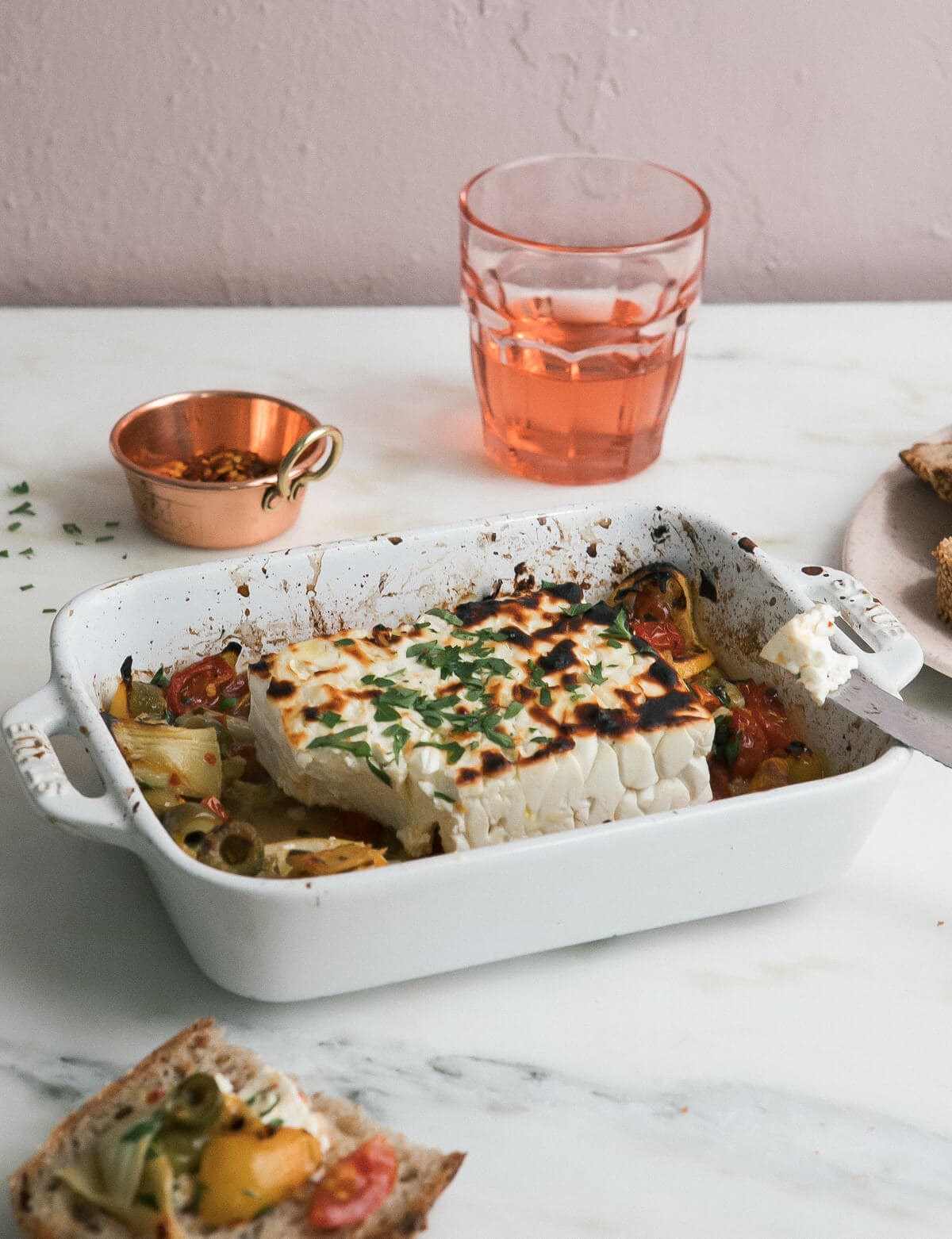 I took a sabbatical last week, mainly due to me losing my memory card with all sorts of posts on them. And then I was like whatever, consider this my summer vacation that I'm not going on. So I'm calling it a "memory card summer vacation."
In other news, I was nominated for a Saveur Blog Award for Most-Inspired Weeknight Dinners! If you feel like voting, here's a link to their page (where you can vote for some other blogs too like Chicano Eats and Cloudy Kitchen and Faux Martha). All favorites of mine.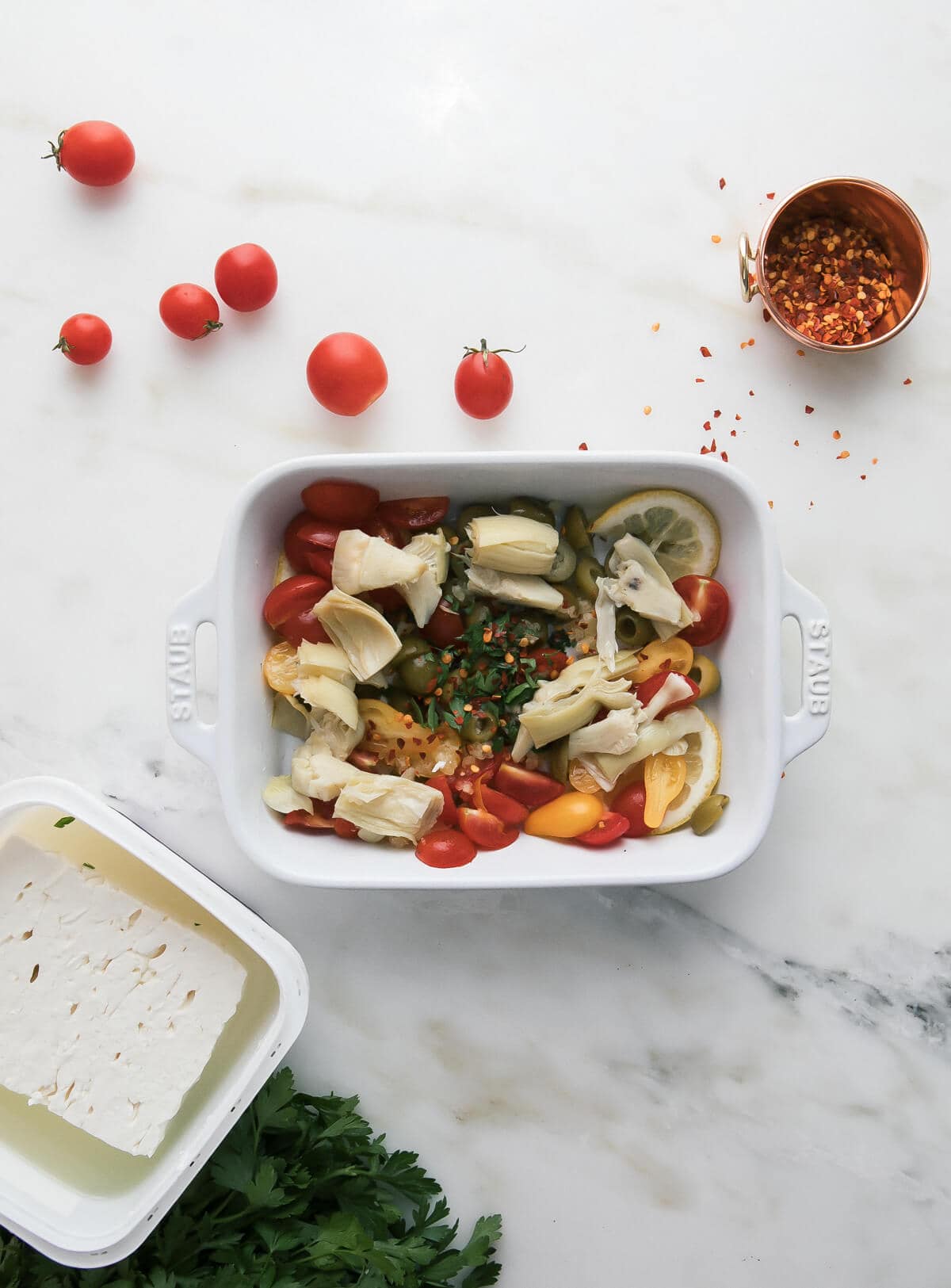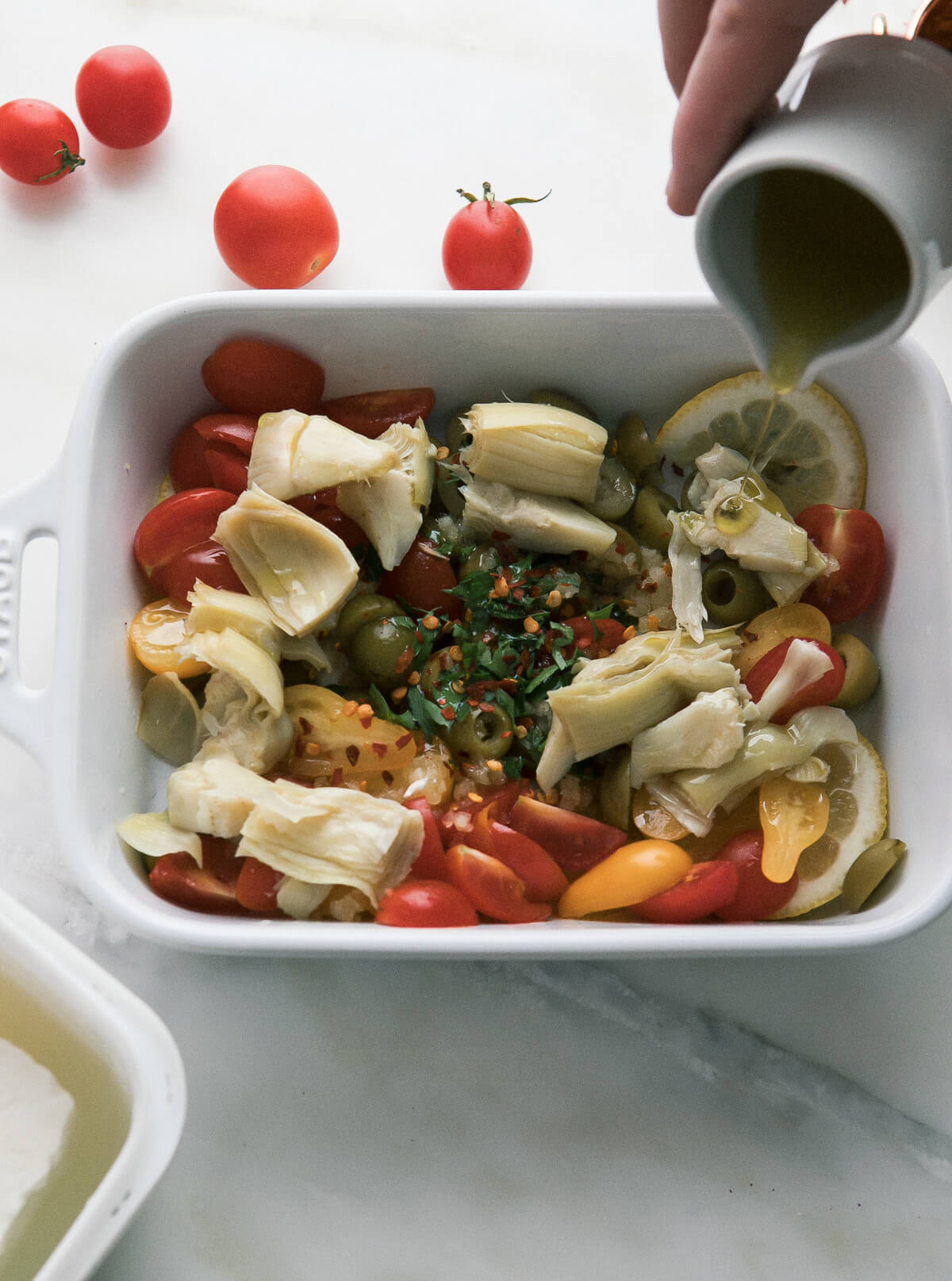 I figured I should start posting more very easy, chill recipes. Honestly, most of the recipes you all like to make are kinda like this anyway so it's a good match.
This recipe is so so good and so simple. I'm always extra lazy in the summer to do anything too labor intensive (besides pie) and this is quintessential Adrianna chill eating vibes.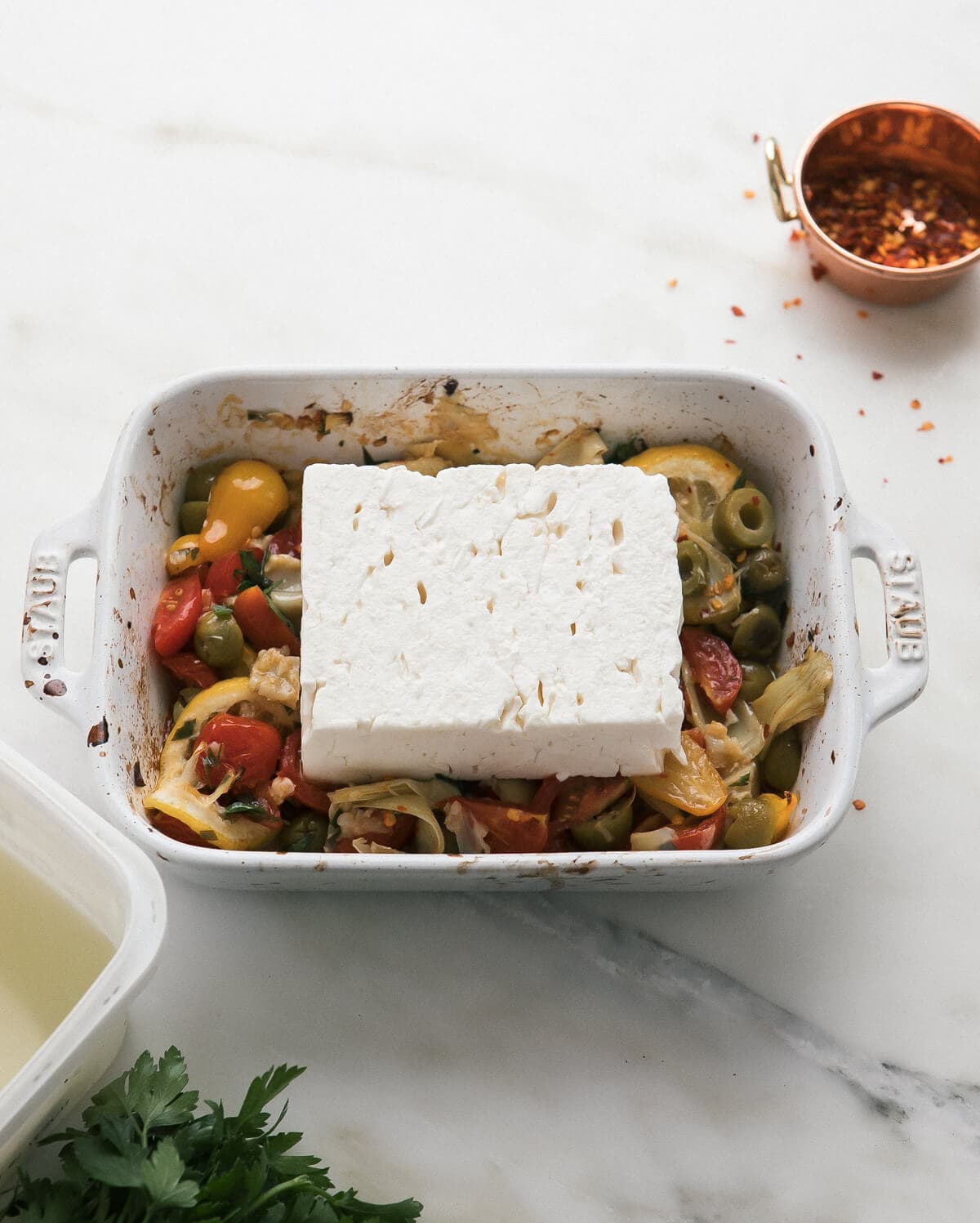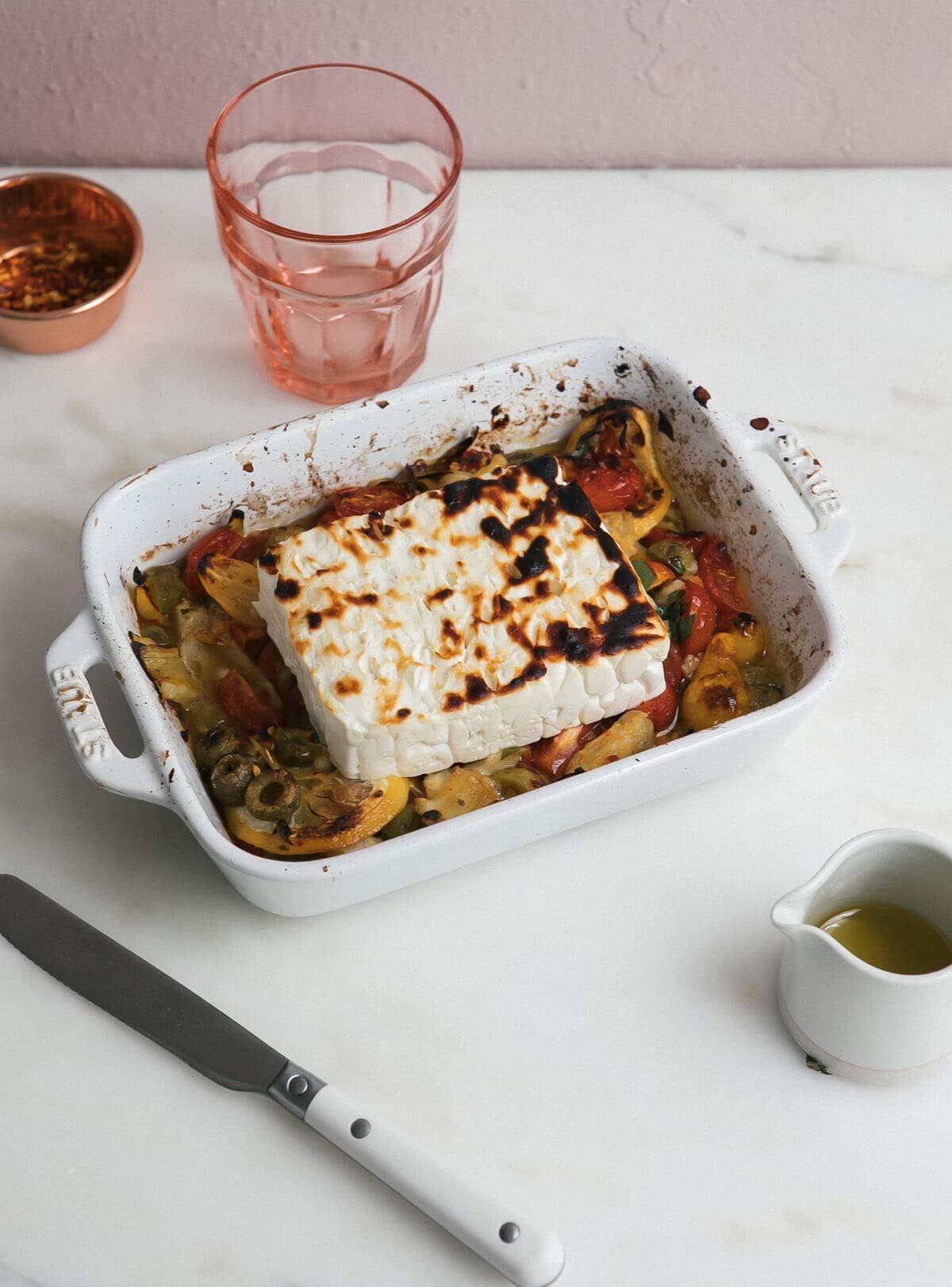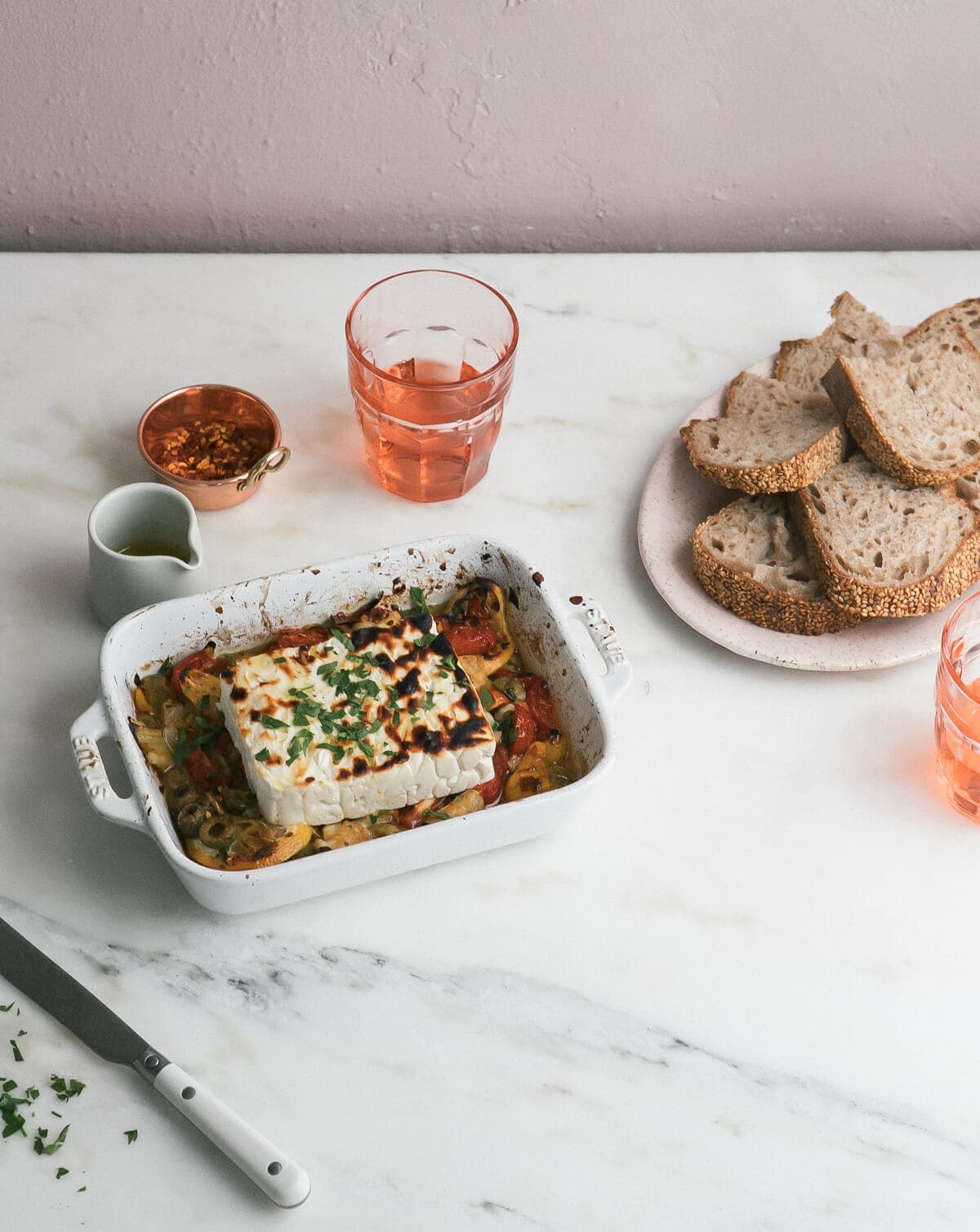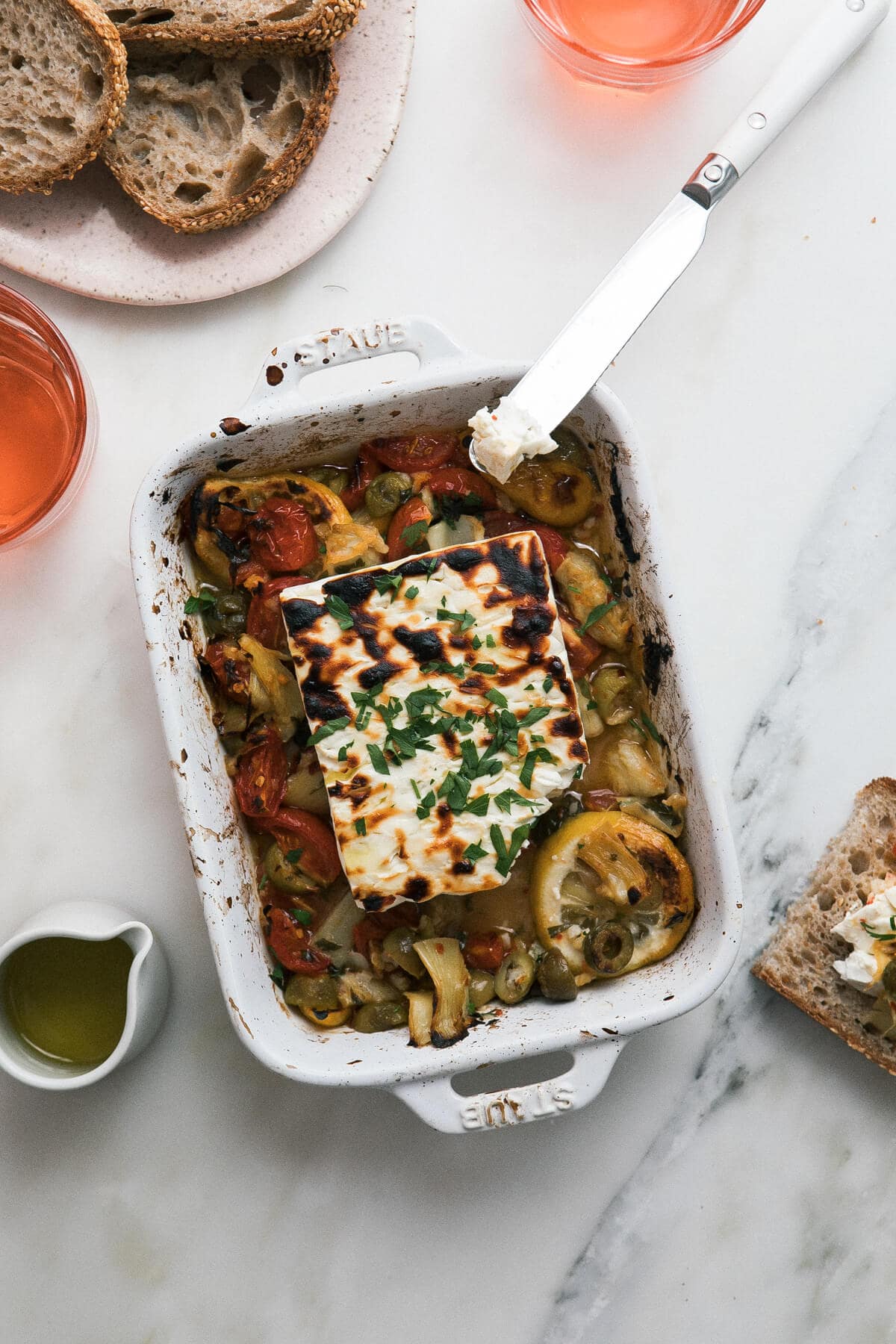 I used Whole Foods 365 feta that comes in a gigantic block and it was SO delicious and super affordable (for the cheese world).
The baked cherry tomatoes and softened artichokes and olives are so so good. The lemon and olive oil and Italian parsley go together like a good basic outfit that makes you feel a little uncool and boring BUT you also sort of don't care because it feels/tastes so good.
If that makes sense at all…?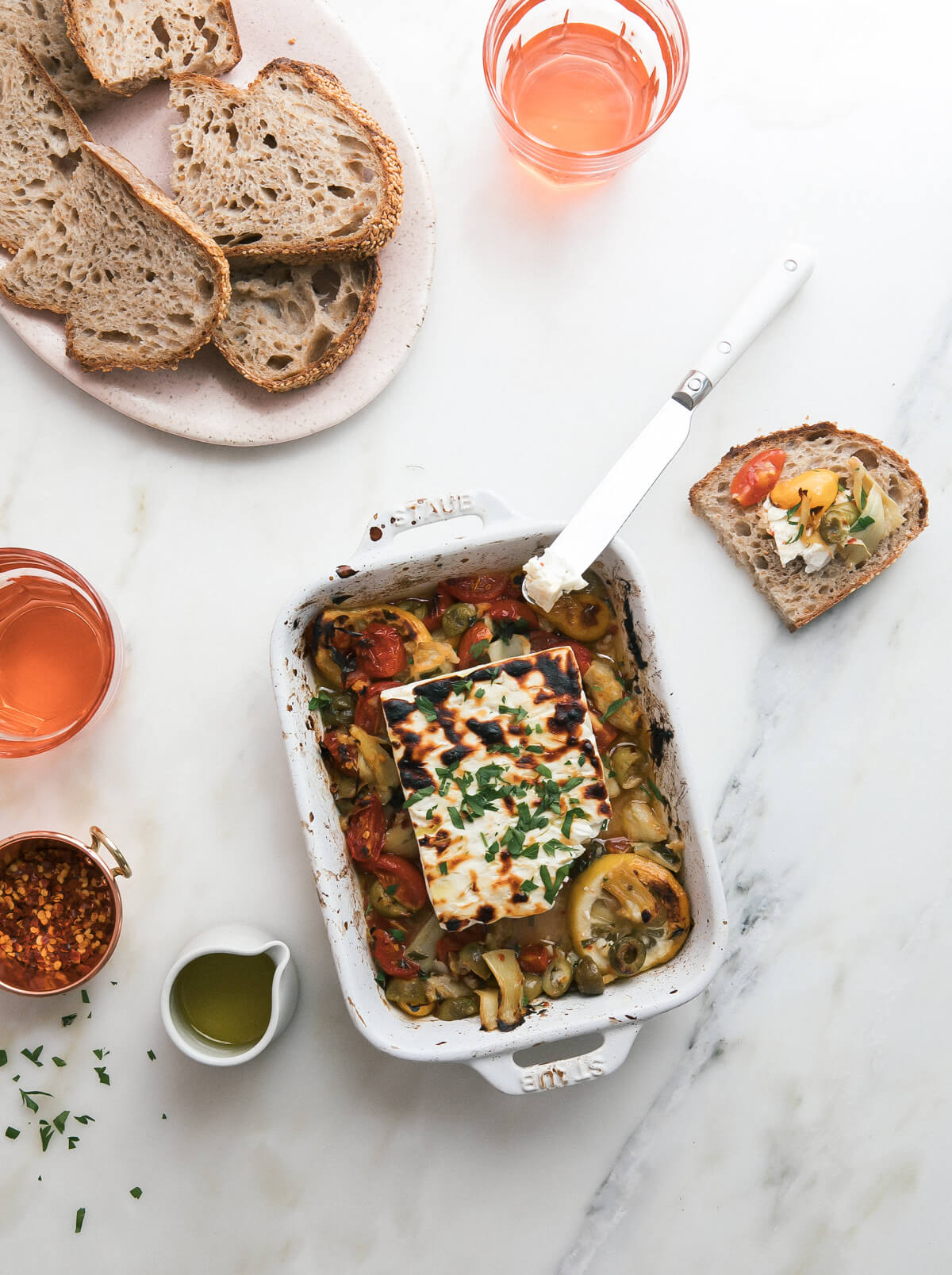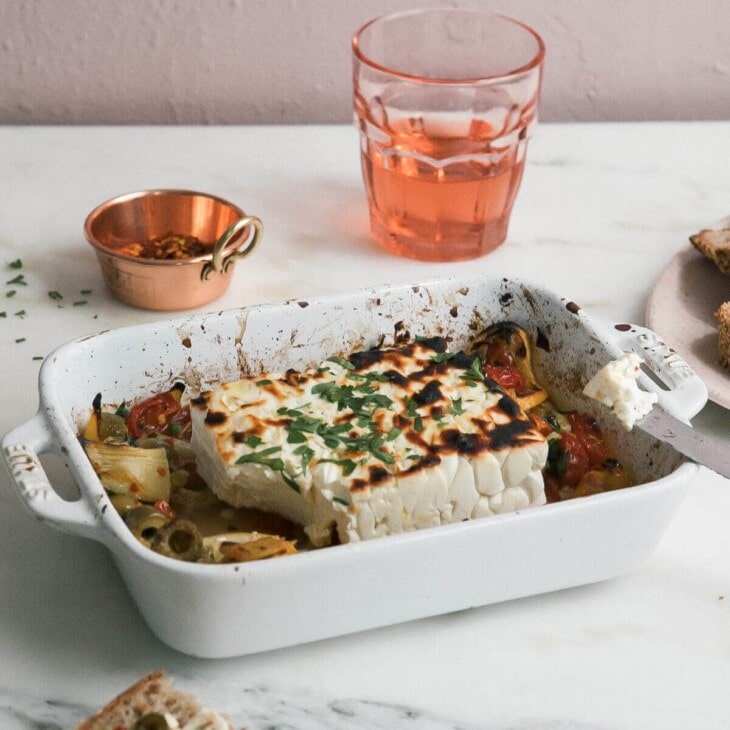 Print Recipe
Warm Feta Baked
Ingredients
1/2

pint

cherry tomatoes

halved

1/2

cup

pitted green olives

halved

1/2

cup

quartered artichoke hearts

from a can or frozen

Juice from 1/4 lemon

plus a few slices

1/2

teaspoon

crushed red pepper

or 1/4 teaspoon if you don't like it too spicy

Pinch

of sea salt

2

tablespoons

olive oil

plus more for top.

1/2

pound

block of feta cheese

1

tablespoons

minced Italian parsley
Instructions
Preheat oven to 400 degrees. In a small baking dish, combine the cherry tomatoes, green olives, artichokes, lemon juice, crushed red pepper, salt and olive oil. Mix together and transfer to oven to bake for about 10 to 15 minutes, until the tomatoes and have softened.

Turn the oven to broiler setting and add the feta to the baking dish. Broiler for 5 to 7 minutes, checking in regularly, until it's nice and toasty and golden brown on top.

A lot of broilers are slightly different so mine took 7 minutes but yours might take only 4 so just keep an eye on it!

Drizzle oil with a teeny bit of olive oil and top with parsley. Serve with bread.