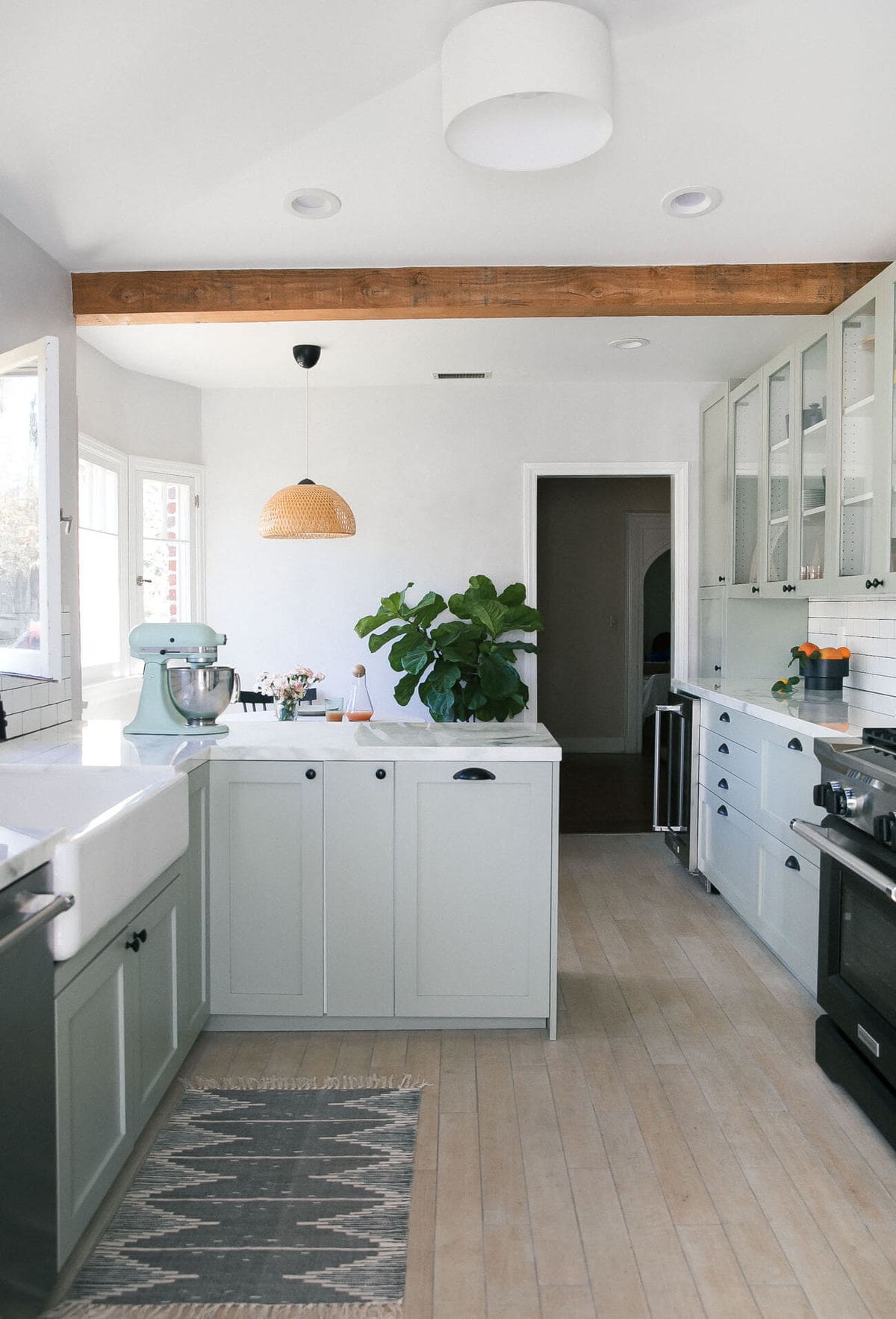 I'm really excited about this post because I really should've researched tips on working with a contractor BEFORE I started. I would also like to preface this post by saying that this is my only experience with a contractor so obviously take this with a grain of salt.
How do I say this gently?…I didn't LOVE working with my general contractor. But as I asked around to some friends, I found that our experiences were very similar. My contractor wasn't on the job the entire time, there were mistakes that happened and I didn't know what I was looking for or how to fix them. There was miscommunication, lack of communication, people not showing up on time, people not showing up at all, delays, etc. This is apparently super normal!
Every industry I've worked in, I've never experienced this so this was sort of a shock to me haha. Call me naive. Regardless of my experience, if I were to do another renovation, I'd absolutely use a contractor again.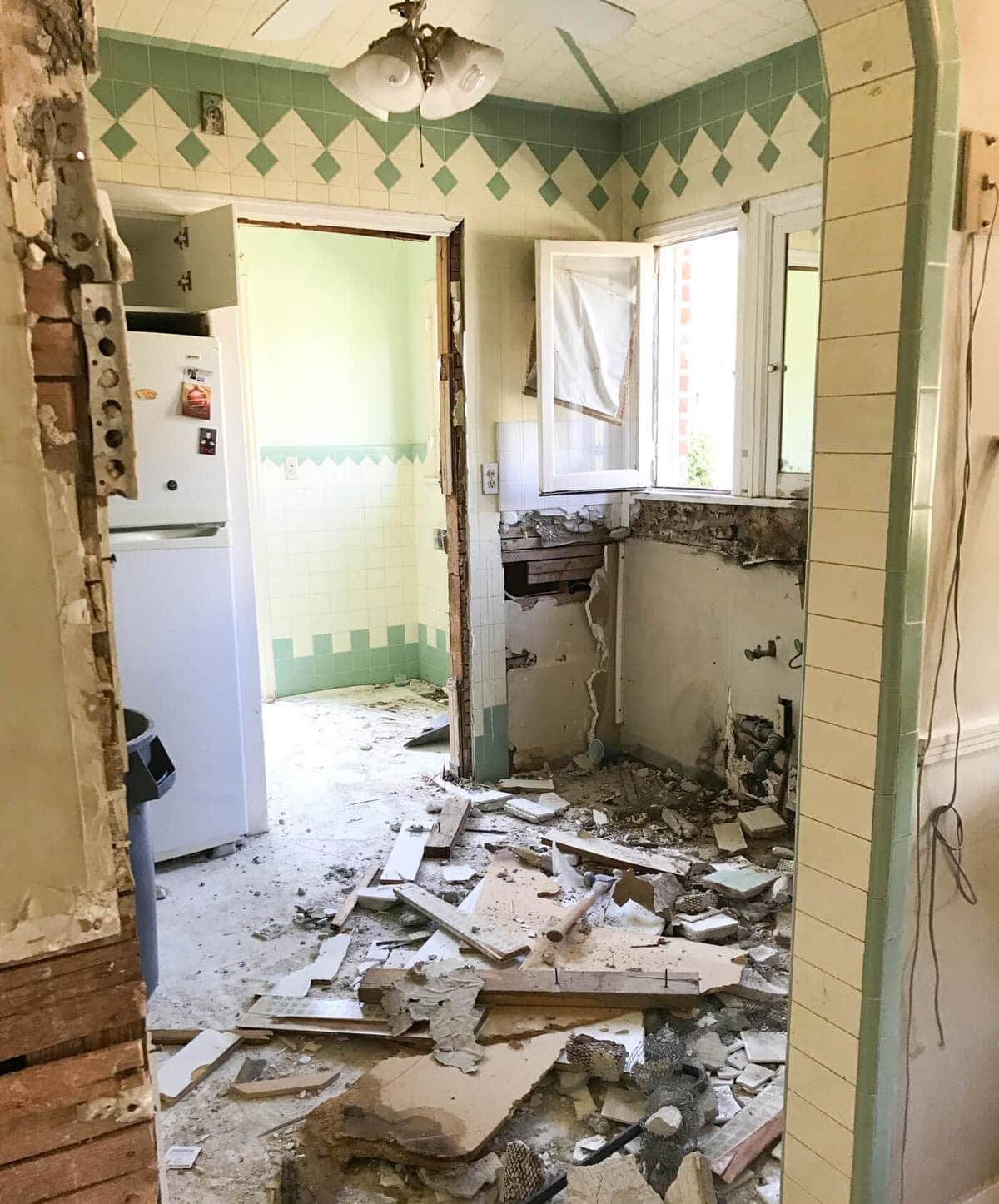 Here are some benefits of using a contractor:
1. Insurance – They are insured. Meaning if they do work on your house and the roof caves in, their insurance will kick in and pay for the repairs. If one of their workers hurts himself/herself while working on your home, their workers' comp will kick in. Their work is insured and so are their employees. Huge plus!
2. Licensed – All contractors are licensed. Actually probably not all but make sure you're hiring a licensed contractor. This means that if you need to pull a permit with the city of wherever last minute, they can do it. Licensed also means they usually know what they're talking about. Ours absolutely did know what he was talking about.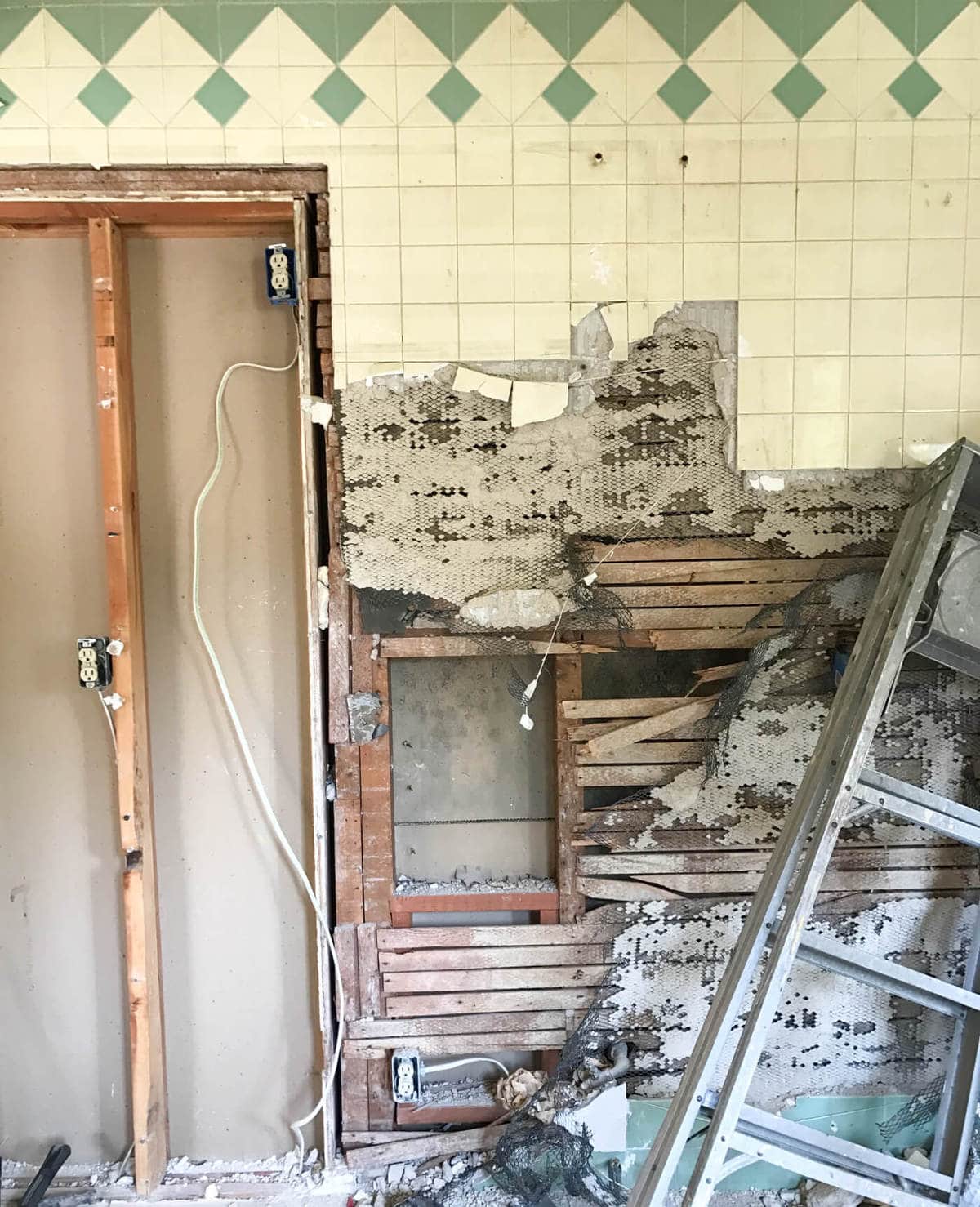 3. Access to Talent – Most contractors use a web of workers that are really good at specific things. We had plaster walls done and the painter, Juan, who we got through our contractor was AMAZING. He also painted the cabinets and I can tell you both were not easy jobs. It's hard to find people like this without a contractor.
4. Management – One of the biggest jobs of a contractor is management. A lot of them do this part poorly. How? I have no idea. But they do manage all the workers and make sure they show up to your home to do certain work. Ideally, this would mean that you don't have to be there to oversee their work.
5. They Know – Unless you're a licensed electrician, a real carpenter, a master DIYer, you won't know how to lay tile as well as they can, you won't know how to install cabinets as well as they can. They do it every single day. And really, even if you watch a Youtube clip on how to do, you haven't practiced. I understand cutting corners and do what you have to do but none of this work is as easy as it looks on HGTV. They also go very quickly. Our floor tile was put down in a single day and the lines are perfect. I am not even that psycho about perfection but a lot of the work they did was very good and I'm super happy about that.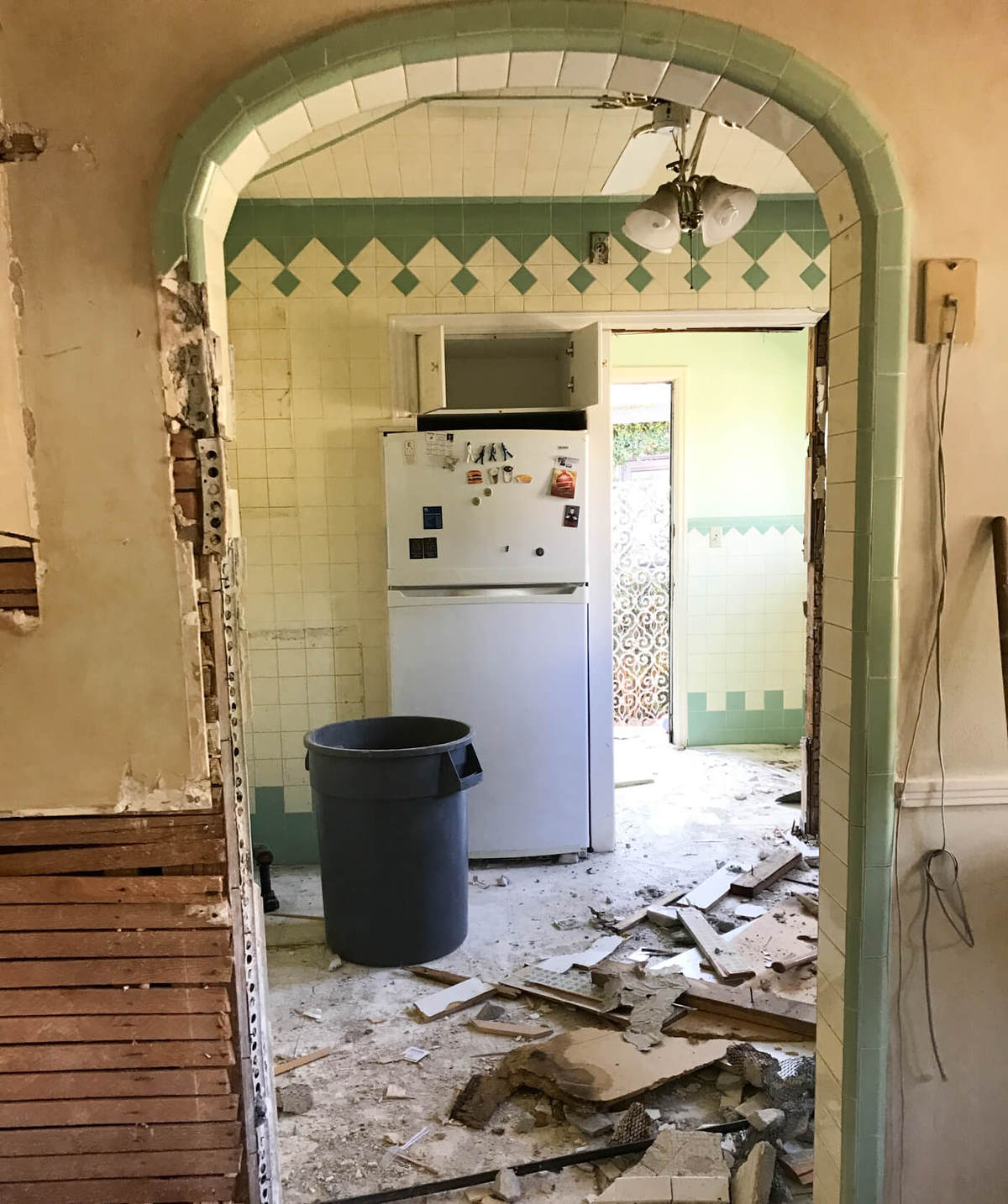 Here are some things I learned and would suggest to myself in the future:
1. Contract – Here is where my mistake occurred. I would write in the contract that our contractor would have to be on the job at least once a week to check on the work being done. I don't know what's right and what's wrong. We had delays because some of the electrical and plumbing ended up being wrong and it had to be corrected. I didn't know because it all looked the same to me. It went unnoticed for a long time because our contractor hardly ever came to the job site. When he did, he'd usually start looking over stuff, making them fix little things that I didn't know to ask for. He'd make sure they cleaned up at the end of the day, etc.
2. Penalties for Delays – An electrician came to the house one day and he was griping about delays. He said that next time, in the contract, I should lay out penalties for delays. He said that this in fact a very popular thing to add to a contract. Who knew!?! Some delays are obviously unavoidable. But others are completely out of your hands. There was a stretch for about two weeks when no one showed up. (Our subcontractor and contractor apparently had a falling out and he quit.) If I put penalties for delays in the contract, I doubt this would've happened.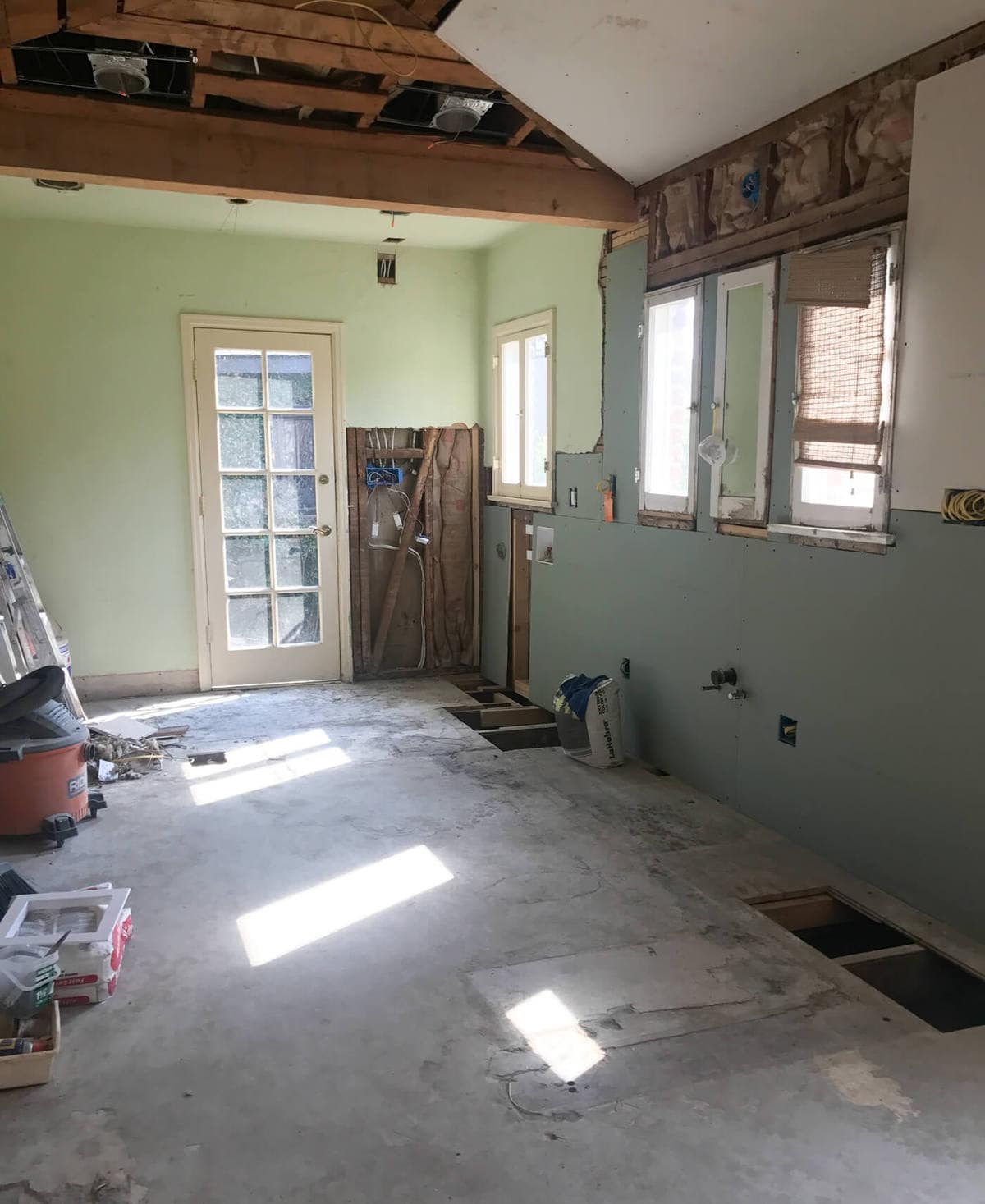 3. Negotiate – We didn't negotiate the initial budget, which we found to be incredibly fair. As we went along, know that there are things that can be negotiated. Do what you think is fair. Contractors make money on their workers wages. For instance, there will be a line item for installing floors. Say it's $1500. They'll be paying their employees less than $1500. The contractors make the difference. You want your contractor to make money but if the quote is egregious, attempt to negotiate.
3. Pricing – Inevitably new work and fixes will pop up along the way, especially if you're working with an older home. You'll run into pipes that need to be replaced, electrical that needs to be updated, etc. A lot of times you don't know about these things until you open up the walls, get further into the project. Always budget for a bit more. AND ALWAYS get a price BEFORE the work starts. A lesson I learned along the way, too.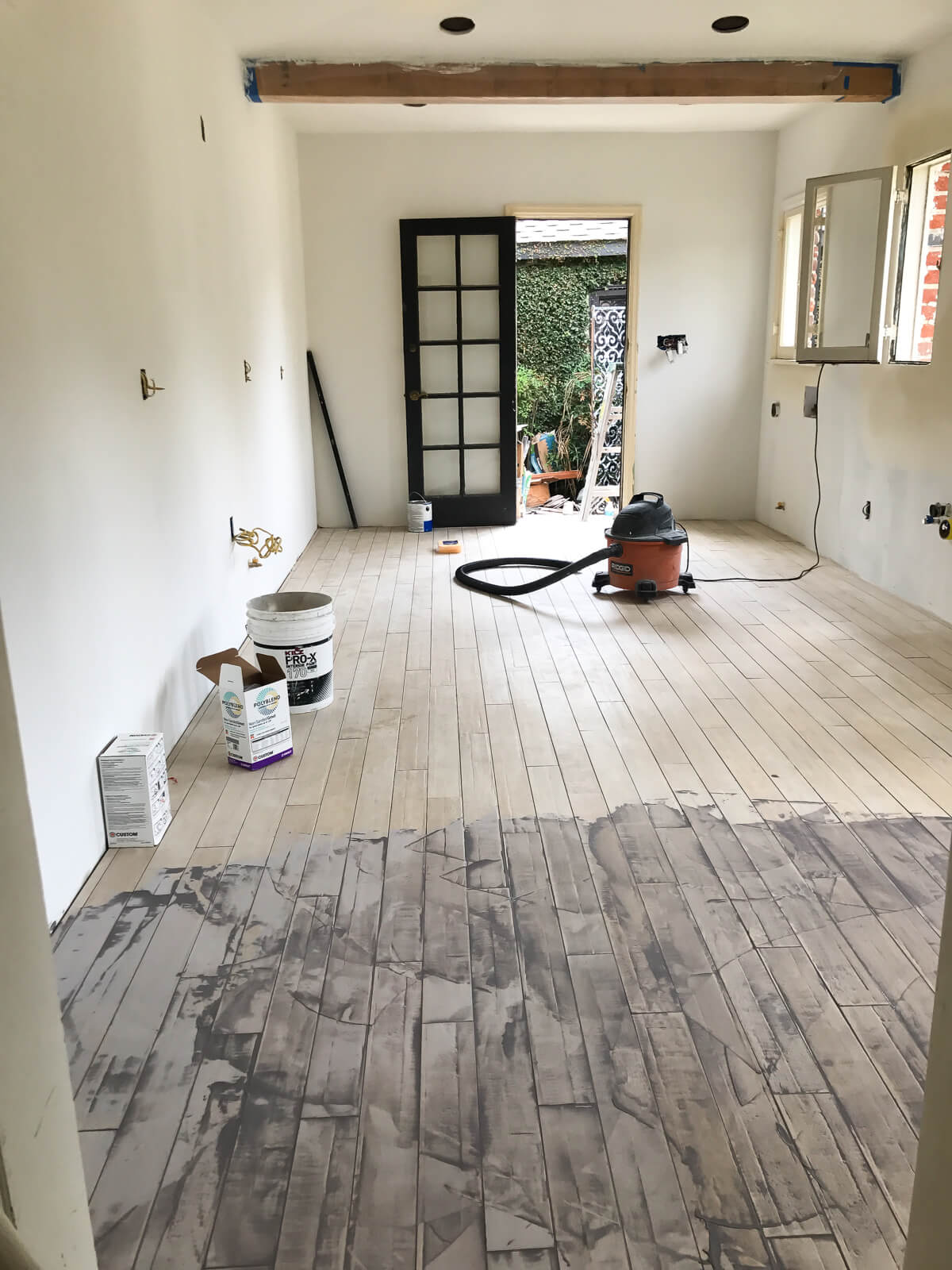 4. Be Present – In an ideal world, you wouldn't even have to be there while the work is being done. But I found it was critical that I was present. There's all sorts of little decisions to make along the way that I had no idea I'd have to do. But I made it so I was present nearly every single day. I found that it was super helpful. If you can't be, then I'd say at the end of every day or every few days, pop in and make sure the work is being done correctly and everything is going according to plan.
5. Ask Around for Recommendations – The biggest nightmare situation with a contractor (in my mind) would be someone who is dishonest and ripping you off. We didn't have that problem. Our contractor was honest and didn't overcharge us or wasn't slimy at all. There were mistakes that occurred and he took full responsibility for it. This was the biggest plus, in my mind, about him. The only way you can really find a person like this (honest) is from other people's experiences. Ask your friends for recs!
Okay! I think that's it for now. If you have any tips you'd like to share, leave them below!