Strawberry Cashew Milk
11
Apr 13, 2015, Updated Dec 22, 2018
Disclosure: This post may contain affiliate links, which means I may earn a commission if you click on the link and make a purchase.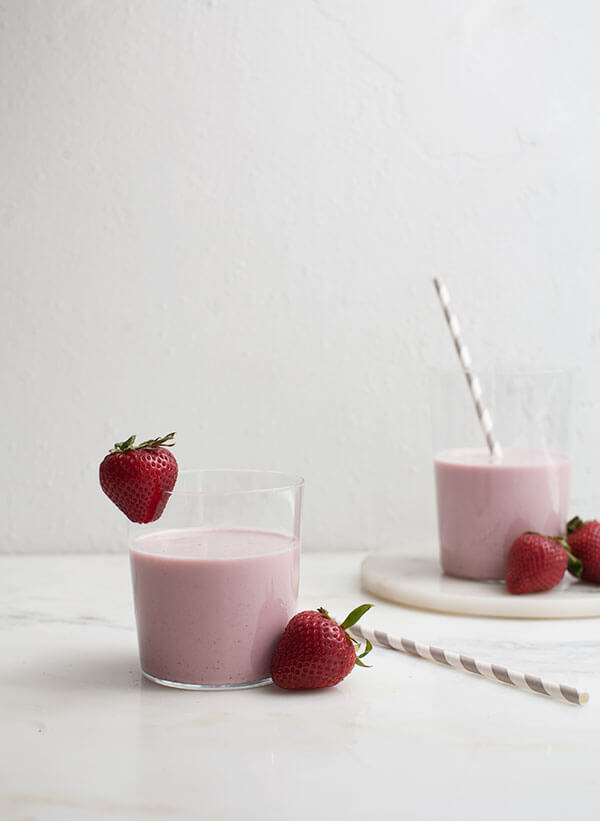 I bought a nut bag like three years ago and finally used it for this post.
Nut bag sounds like a terrible insult. You nut bag, you. It also sounds like something your doctor would hold while telling you to cough. OK I'LL STOP NOW THIS IS A FOOD BLOG SORRY.
We're talking about this milk, spiked with sweet, fragrant strawberries and dates. It tastes gloriously healthy and yet like a total treat.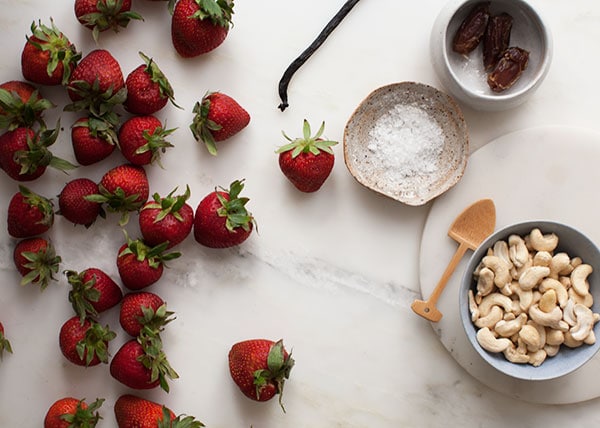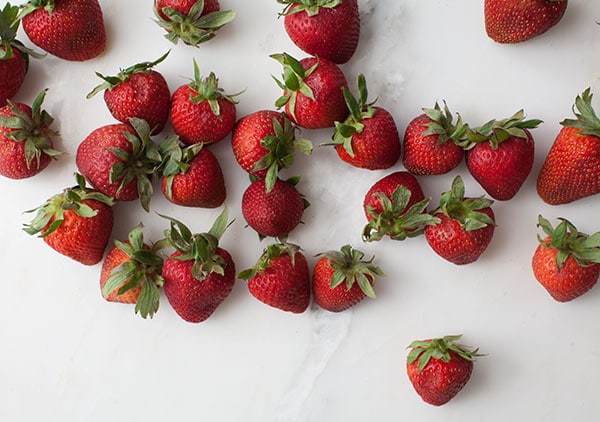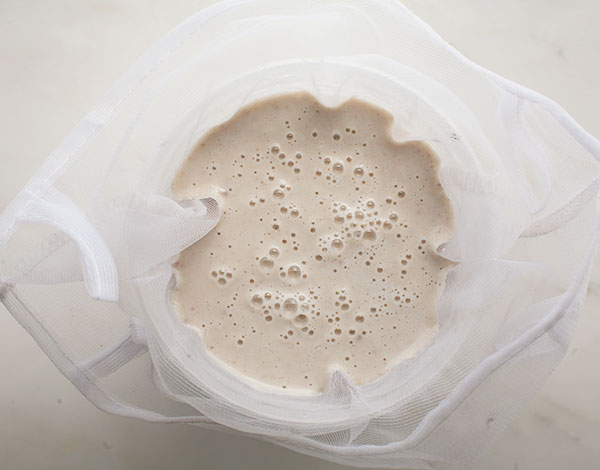 This milk was inspired by the terrible-for-you bright pink strawberry milk I'd have at the school cafeteria when I was a kid. I'm pretty sure they've axed those in schools and rightfully so. This is the good version, the version kids should've been drinking all along.
Spring is officially here in case you didn't know, though I'm pretty sure some parts of the US haven't gotten the memo.
I was in New York last week for a quick work trip and it was cold and rainy and cold. There were no tulips in sight, no fresh strawberries at the markets, no bunnies running around. Just coldness.
If you're having this sort of early spring, you might want to wait until May to make this. It'll be perfect then.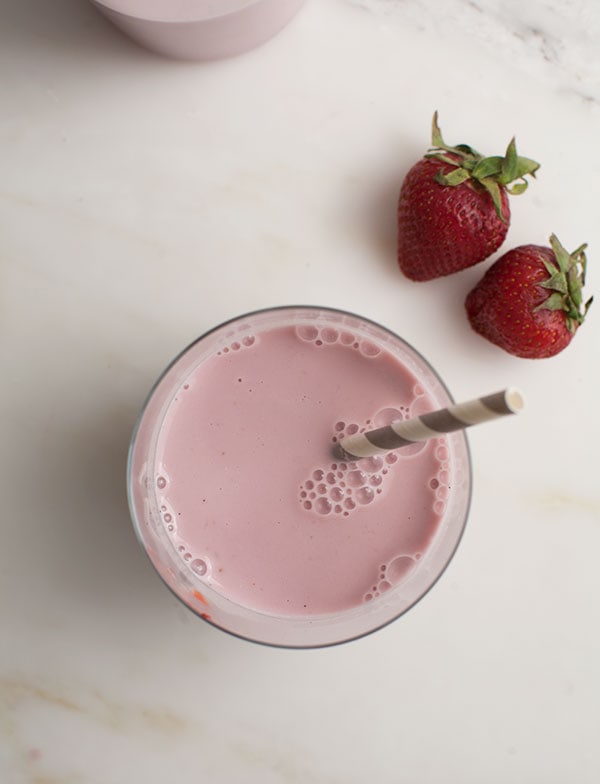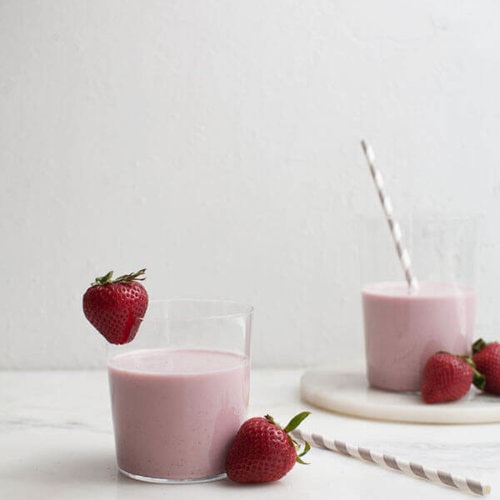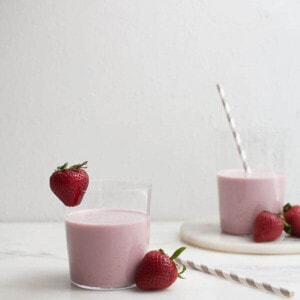 Ingredients
1 1/2

cups

cashews

7

pitted medjool dates

Filtered water

2 1/2

cups

fresh strawberries

,

hulled and halved

1/2

vanilla bean

,

scraped

Pinch

of salt

1

drop of red food coloring

,

very optional or you could use a pinch of beetroot powder for coloring
Instructions
To a plastic or glass quart container (I like deli cups), add the cashews and pitted medjool dates. Cover with 2 1/2 cups of water, cover the container and allow to sit overnight.

To a saucepan, add the fresh strawberries and about 1/4 cup of water. Cover and cook until the strawberries soften and begin to breakdown, about 5 minutes. Mix in the vanilla bean and salt. Pour the strawberry puree through a strainer. You should end up with about 1/2 cup of strawberry puree.

To a blender, add the cashew/date mixture and pulse until very smooth, about 3 to 5 minutes. (I really let the blender run to achieve super smooth milk.) Pour the cashew milk into a nut bag (alternatively, if you don't have one, you could line a sieve with a few layers of cheese cloth) and allow to drain completely, helping it along by pressing the sides.

Give your blender a rinse and add the cashew milk back to the blender, along with the strawberry puree and an additional 3 cups of water. Pulse once more until smooth. Give it a taste. Do you want it sweeter? Add an additional date. Do you want it thinner? Add a cup or two more of water (I added an additional cup of water). Do you want it to be a bit more pink? Add a drop of food coloring or beet powder and pulse one last time. Run through a regular sieve one last time—there will be little bits it catches and transfer to a clean container to store in the fridge.

Just before drinking, give it a shake (since this has no stabilizers, it will separate a bit) and serve. I added this to my tea—delicious! And I drank it straight, which I never do with any sort of milk.
Nutrition
Nutrition information is automatically calculated, so should only be used as an approximation.