Cabin Baking: Scallion Black Pepper Biscuits
21
Feb 19, 2016, Updated Jan 27, 2019
Disclosure: This post may contain affiliate links, which means I may earn a commission if you click on the link and make a purchase.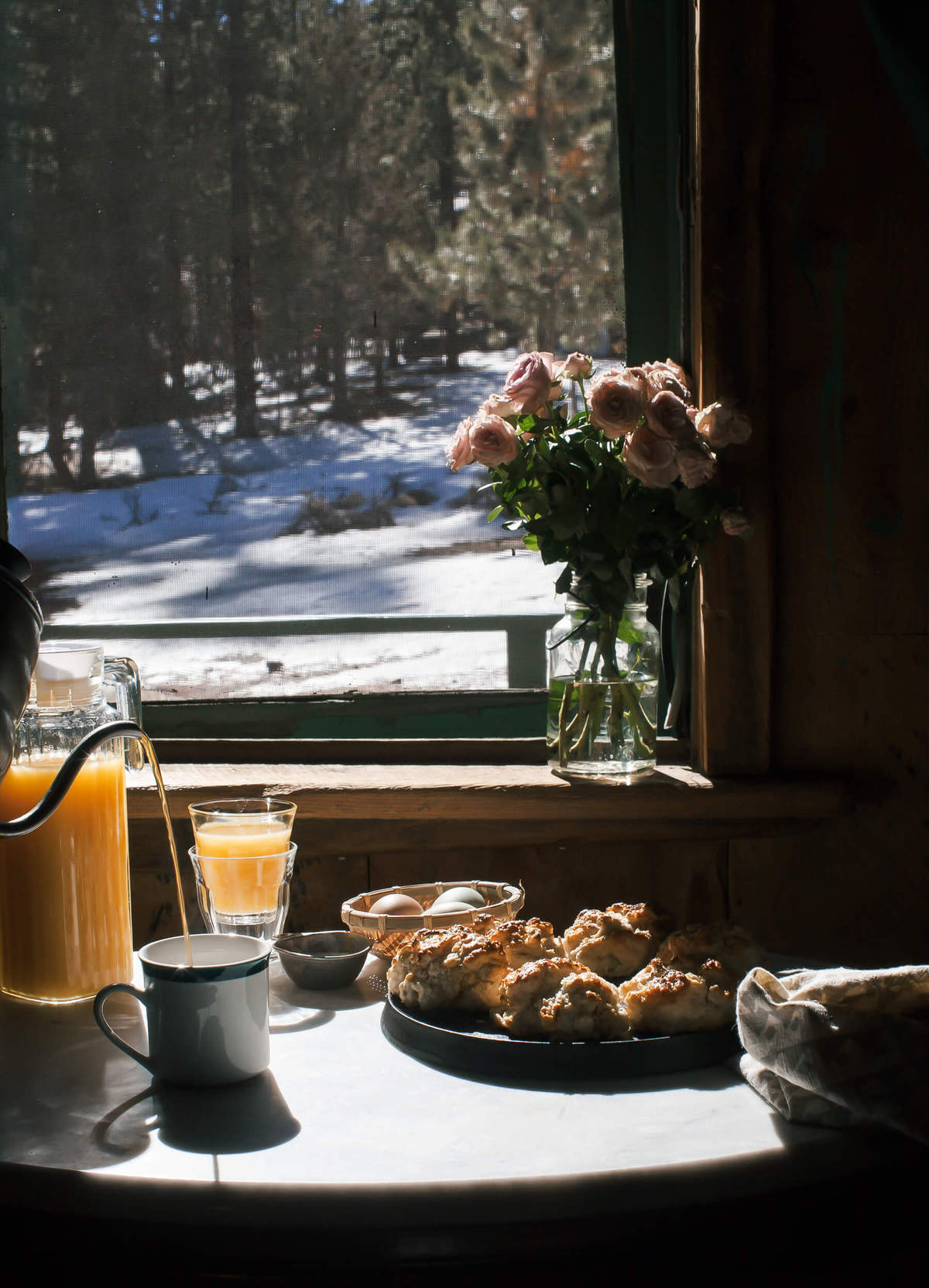 I'm pretty sure there's a law somewhere that states that if you're in a cabin in the middle of the woods, you have to bake biscuits in a cast iron with fluffy socks on.
I did just that this past weekend when Josh, Amelia and I headed to Big Bear for the Valentine's Day/President's Day weekend situation.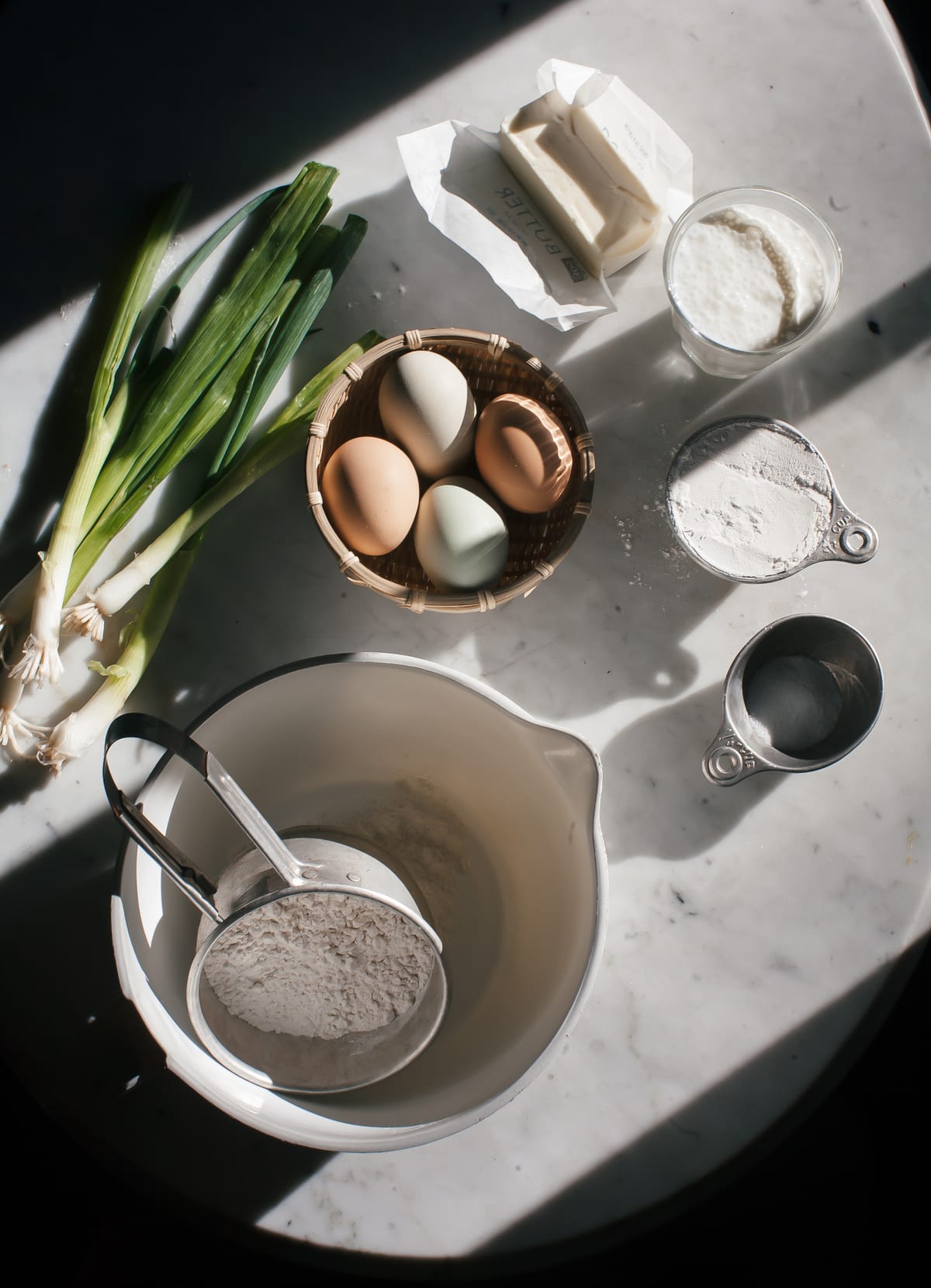 I found this old, cozy cabin on AirBnB and booked it a month ago, when snow had just fallen and I was dreaming of a very snowy time. Unfortunately temperatures have warmed and a lot of the snow melted but it didn't stop me from making a cozy ass breakfast for two (errr…three bc Amelia had half a biscuit).
Look at her in this parka. I mean….she hates me/it but also she loved the snow. I'd turn around and find her with her head buried in the snow and trying to bite it.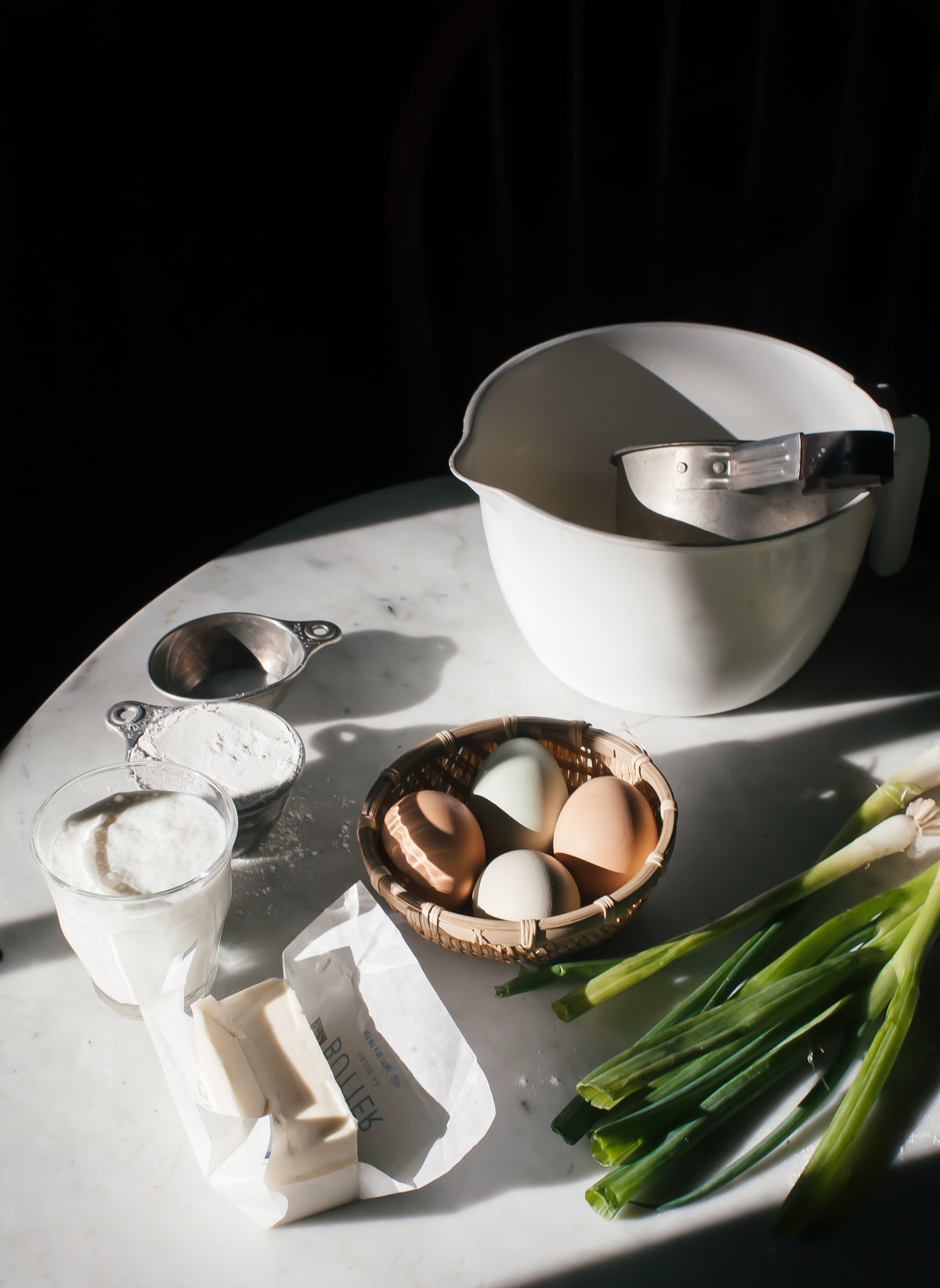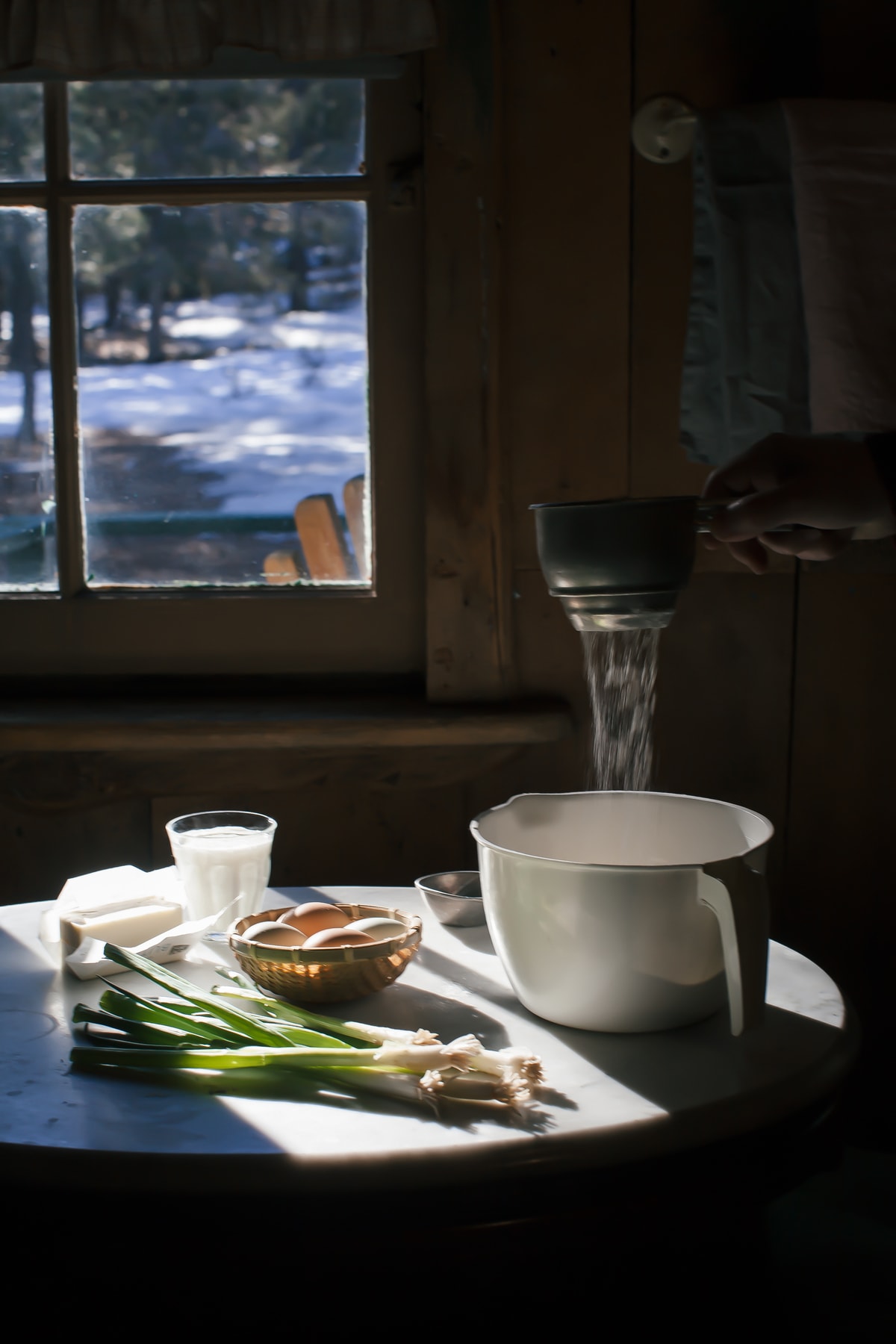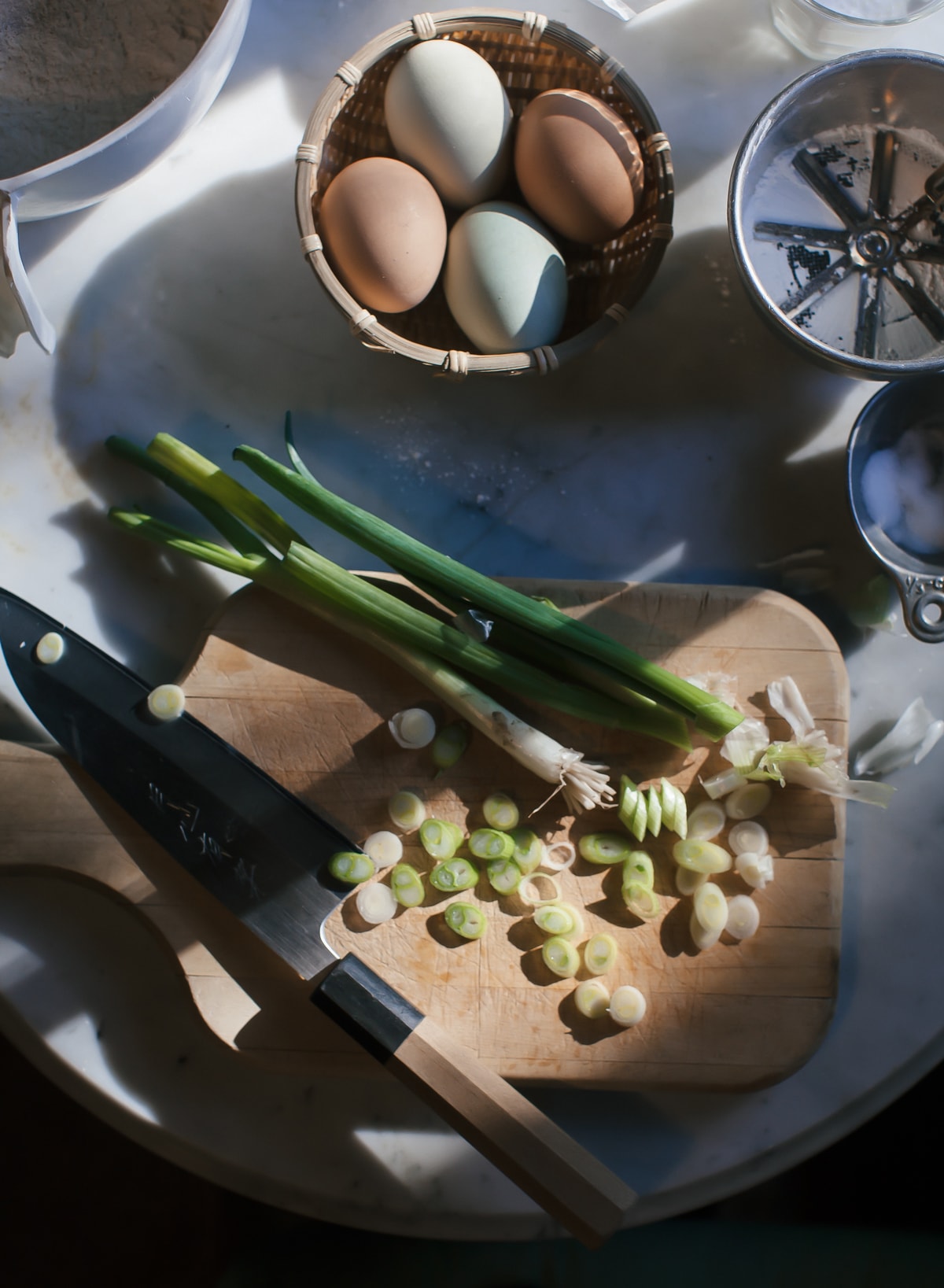 This actually was supposed to be scallion benne seed (sesame seed) biscuits but I forgot the sesame seeds at home. I actually forgot flour too but luckily the cabin came with a small bag.
I actually thought of hauling a bunch of my props and stuff to the cabin to make it feel more "me" but then I was just like whatever, it'll be fine. And I'm glad I didn't do that because I loved using what the kitchen had on hand.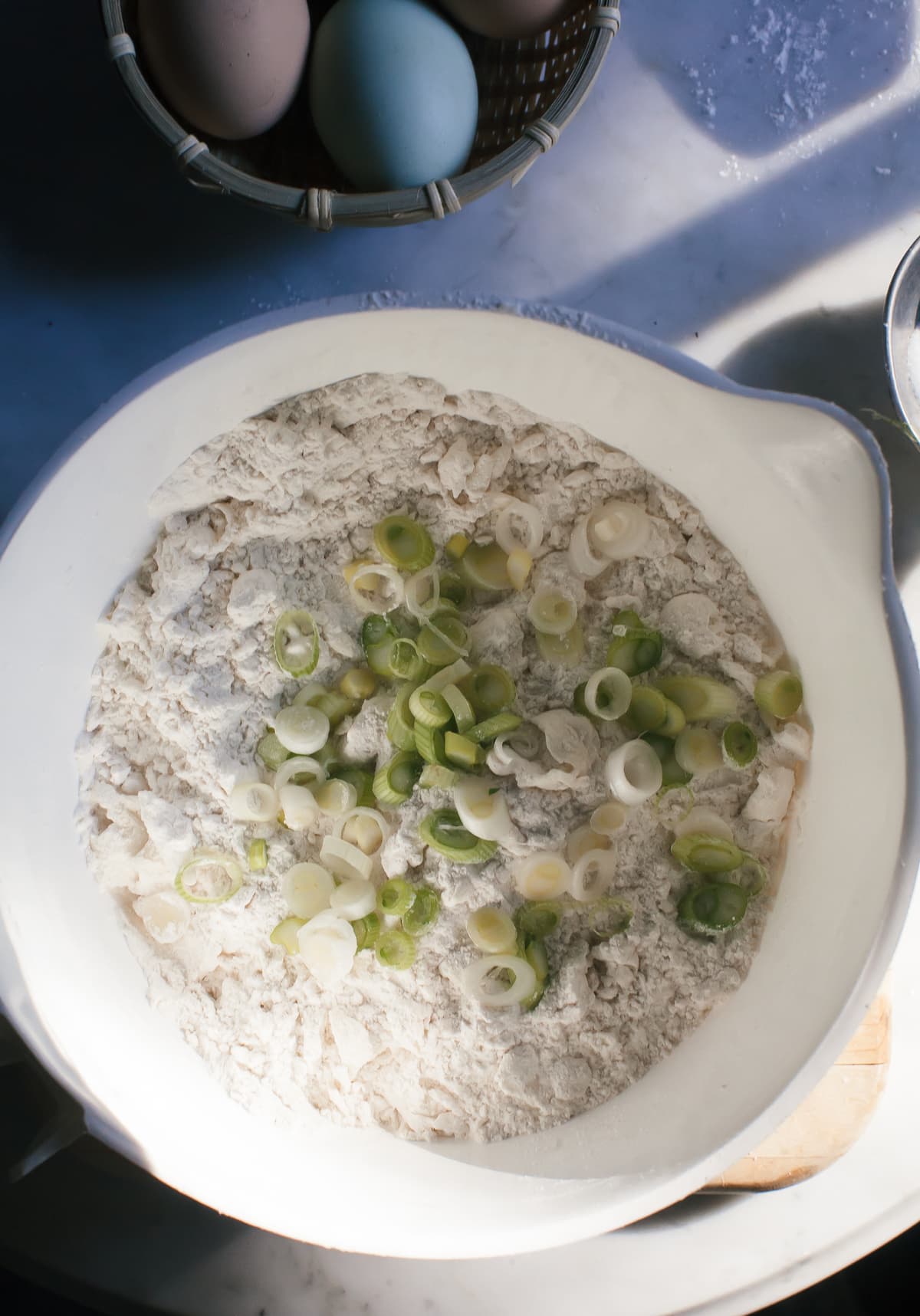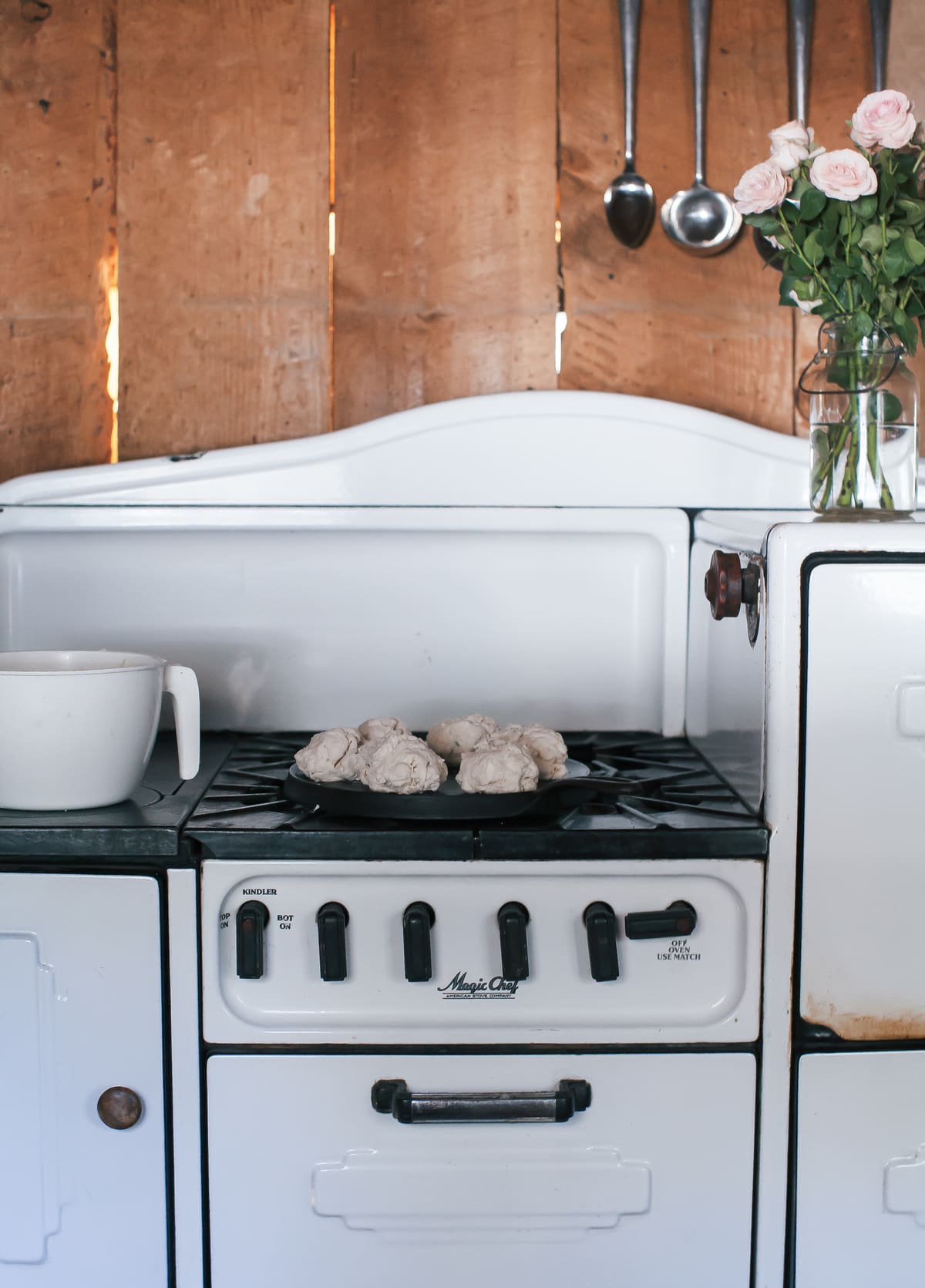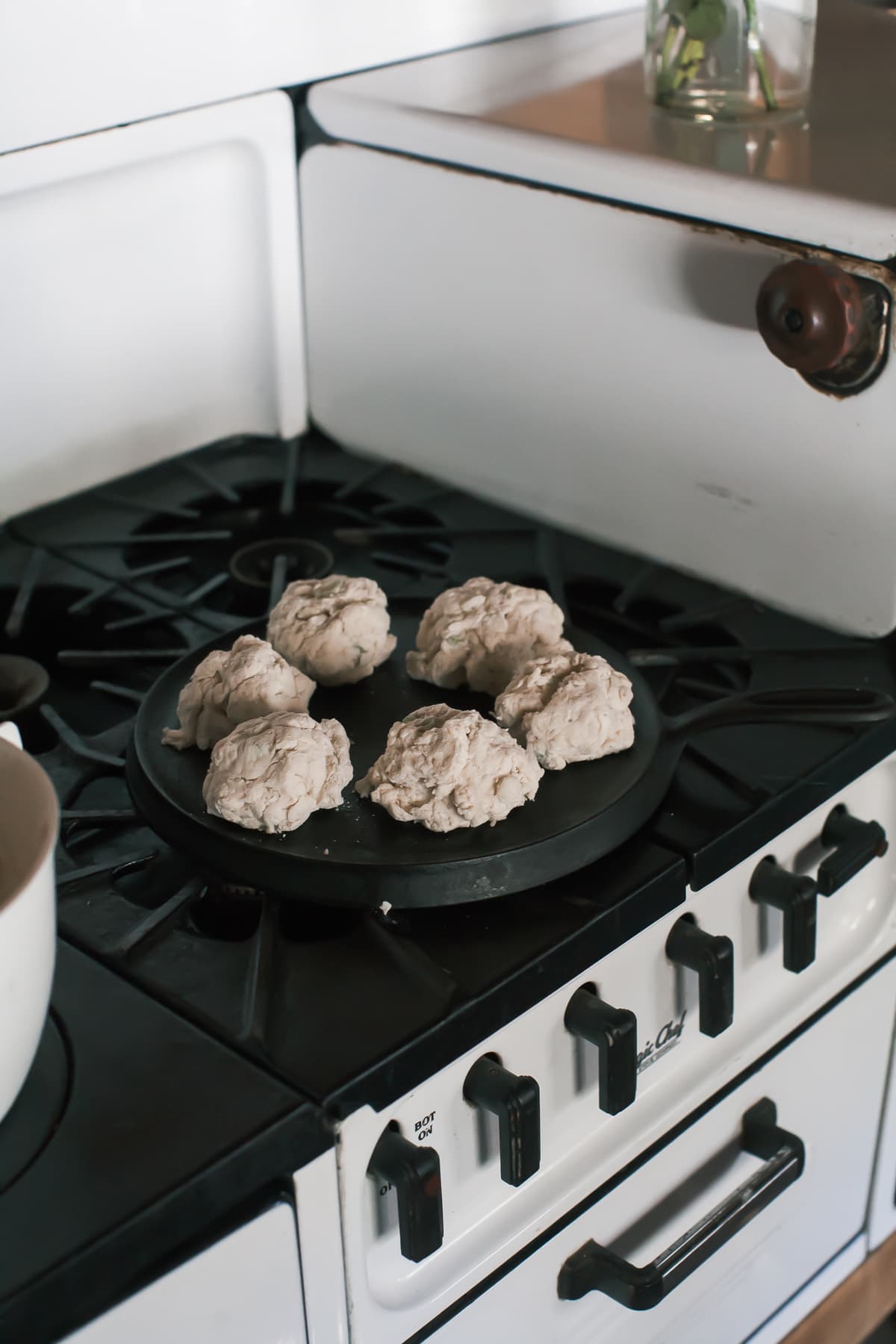 An old flat cast iron skillet, an old ass sifter that I probably didn't really need and little cups and weaved baskets.
The eggs were a gift from the host who just took them out of her chicken coop where she had like 10 chickens hanging out in the snow.
Amelia met them and was terrified.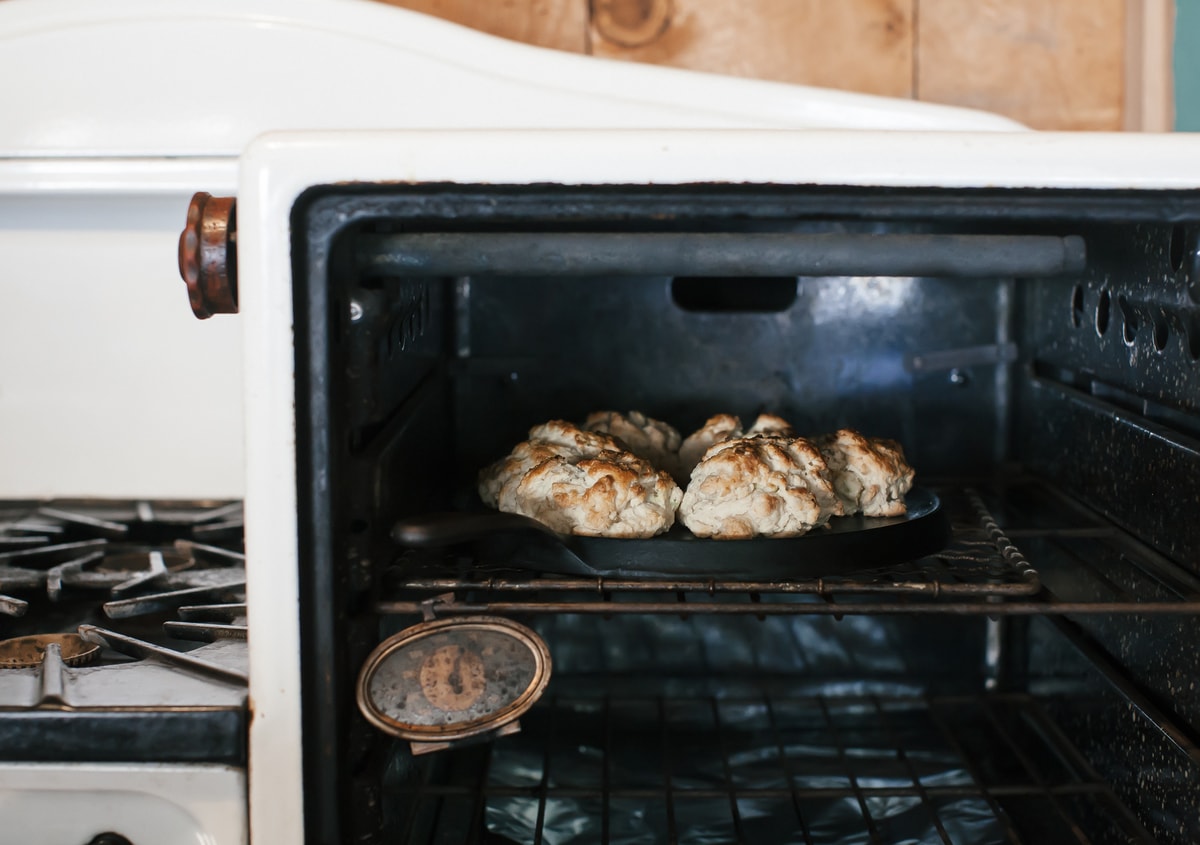 I made these biscuits in like an hour; the ease of drop biscuits always surprises me and is a constant reminder that they're one of the best throw-together-breakfast things.
It was maybe the best two days in recent memories. We watched the entire Chelsea Handler special on Netflix, played Scrabble, took the sleds down the hill and I ran into a bunch of tree branches (luckily it wasn't the tree trunk) while Amelia barked and ran after me (she was worried).
Cabin Baking: Scallion Black Pepper Biscuits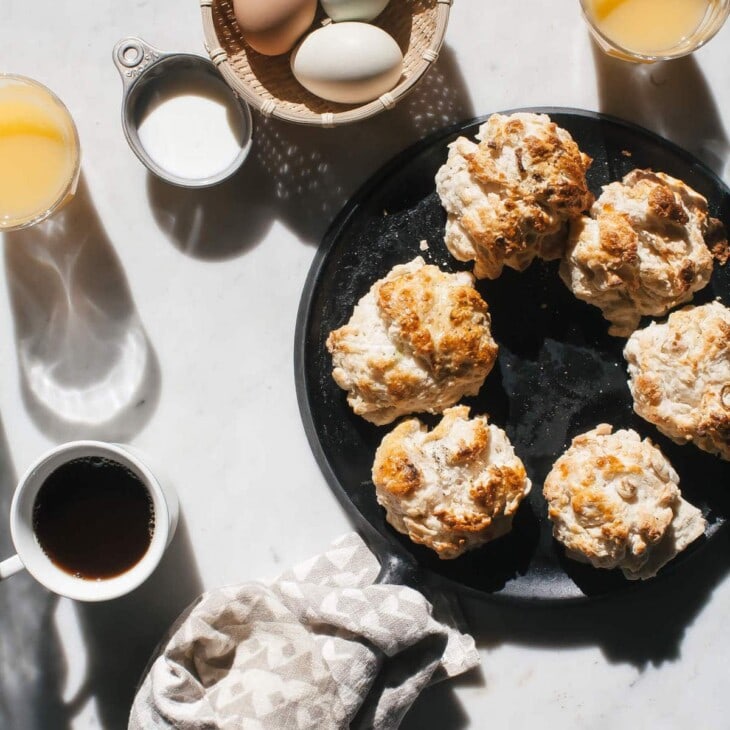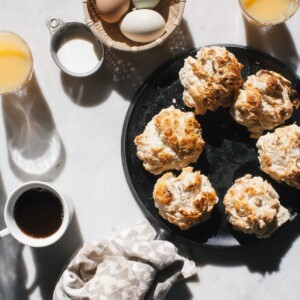 Ingredients
2

cups

all-purpose flour

1 1/4

teaspoon

salt

1

tablespoon

baking powder

1/2

cup

unsalted butter

3

scallions,

,

white and light green parts only, thinly sliced

1 1/4 to 1/2

cups

buttermilk,

,

shaken

Egg wash

,

(1 large egg + 1 tablespoon water or buttermilk or milk, beaten), for topping

Freshly cracked black pepper,

,

for topping
Instructions
Preheat oven to 400 degrees F. In a large bowl, whisk together the all-purpose flour, salt and baking powder. Using a box grater, grate the butter atop the flour mixture. (I actually didn't have one so I cubed it up into tiny pieces.) Mix the butter into the with your hands until it's tiny pea-sized bits. Next, add the scallions and toss them in until evenly distributed.

Make a well into the center and pour in the 1 1/4 cup of buttermilk. Mix with a wooden spoon until it comes together. If it's still a bit dry, feel free to add another 1/4 cup of buttermilk. On a parchment-lined baking sheet or in a cast iron skillet, drop about 6 to 8 liberal tablespoons of dough. (Don't be shy to help them in more of a mount shape.) Brush the tops with egg wash and then sprinkle with black pepper. Transfer to the oven and bake for 15 to 17 minutes, until the tops are golden brown. Remove and serve with butter.