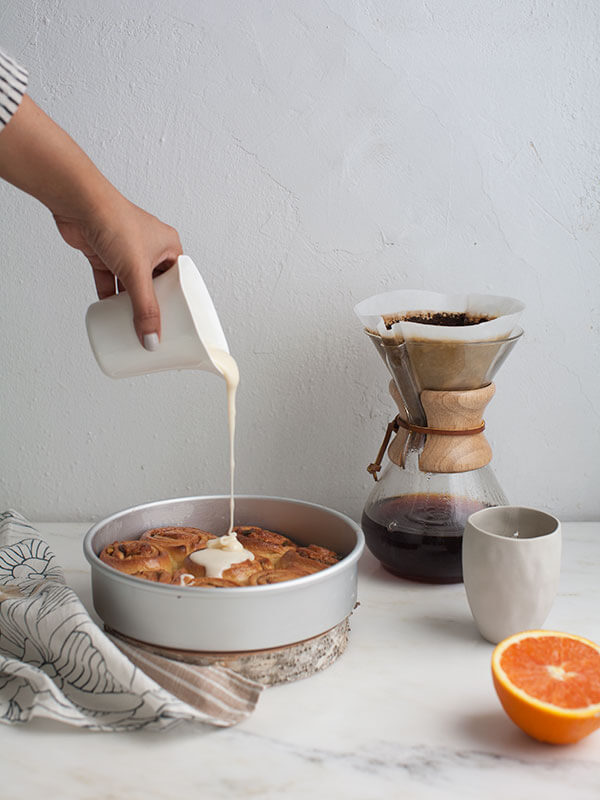 I didn't grow up baking, like at all. My mom was more of a cook because it lent itself to improvisation (her strength) and the idea that you could throw everything but the kitchen sink in a pot and make it work as dinner. Baking doesn't work that way, as you know. It requires attention to detail, a bit of precision and following directions.
When I graduated college, I started baking a lot because I loved how methodical it was. After a really long week full of to-do lists and meetings and running around, I found it so soothing to follow a set of instructions and end up with something awesome, regardless of how easy or difficult the recipe. It was and still is my favorite stress-reliever.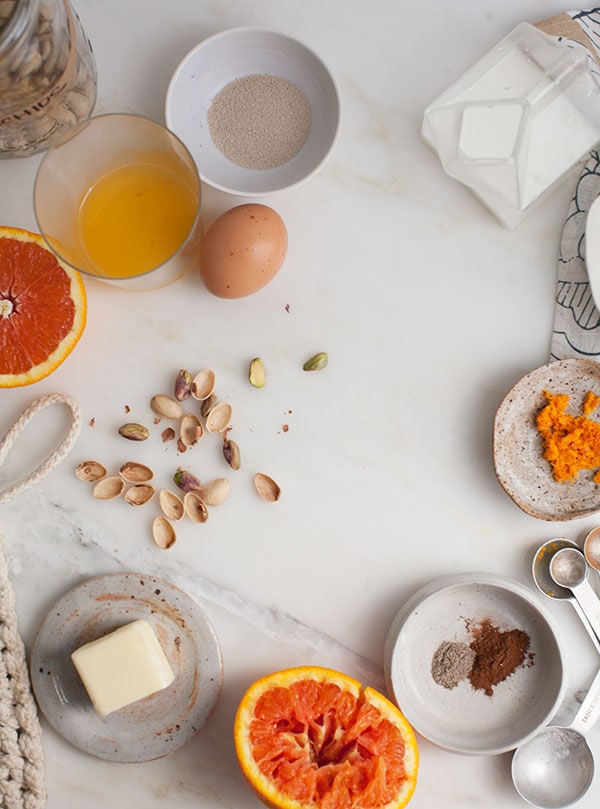 Baking has also become one of my favorite things to do with my friends. My friend Hourie is my go-to friend when it comes to baking. It's not uncommon for her to come over and we just literally bake the entire day, while simultaneously talking about life and boys and family. It's always a good reminder of how many wonderful memories can be shared while kneading dough, in the kitchen, while wearing PJs with music playing in the background. It's a place where sharing of all kinds can happen.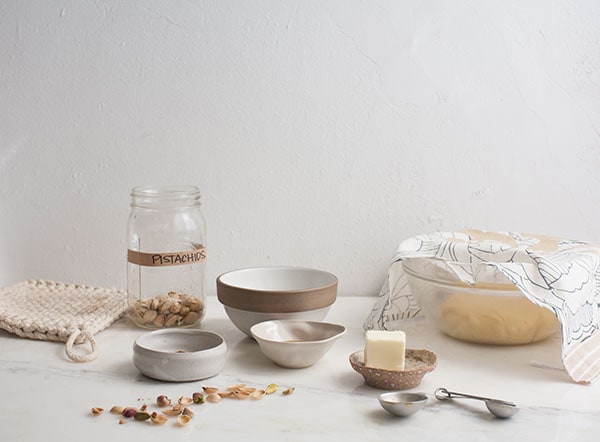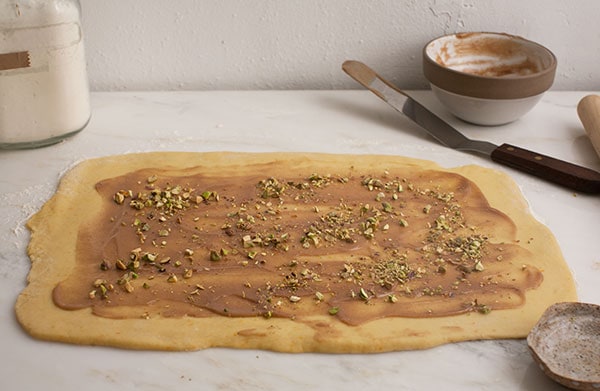 Today I share with you the second part of my series with Wolf and their initiative to #reclaimthekitchen. Reclaiming your kitchen can mean cooking simple meals, setting aside time to cook more often, or even trying new recipes like this one. I'm sharing this recipe in particular because it's dishes like this that I love to bake on the weekend. They're the perfect cure to a busy week when you want to stay in, relax, forgo brunch…and (just as a big bonus) they're super fun to make with friends and family. Since one of my favorite things to do is bake on the weekends, a bit of planning definitely is required! If it's going to be a big baking weekend, I usually write out all the recipes I'm using, write a list of what I need to buy at the store and go shopping on Friday after I finish up work. This makes cooking on Saturday morning such a breeze. Take a look at the meal planning tools on Wolf's Reclaim the Kitchen website. They'll surely be helpful with your planning and prep!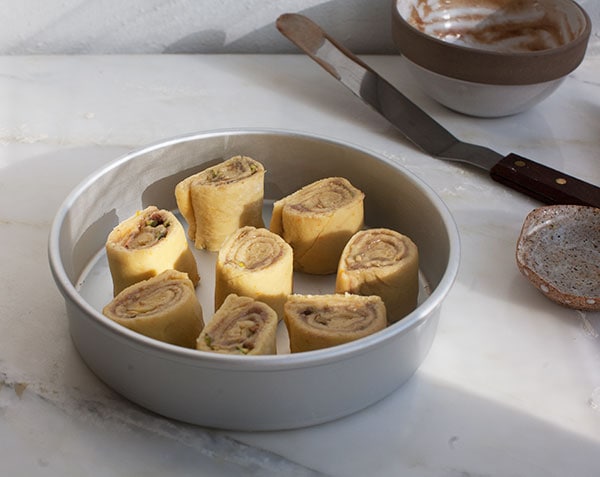 These buns are a play on traditional cinnamon buns but with some new flavors. The orange is my absolute favorite. It adds a bit of brightness. I used cara cara oranges but feel free to use regular ol'naval ones. The hint of cardamom is so lovely and fragrant and the pistachios add some nice crunch. The glaze has lots of creamsicle vibes! The dough is super easy to throw together, too. Lots of downtime with this recipe.
I hope these easy buns have a place in one of your Saturday mornings, when you feel like staying in and baking the day away with friends or family (or maybe just with your dog). I honestly can't think of a better way to spend a day off.
Print Recipe
Orange Cardamom Sweet Rolls with Pistachios
Serving Size:
cinnamon rolls
Ingredients
Dough:
2

cups

all-purpose flour

3/4

tsp

salt

1/4

cup

whole milk

1/4

cup

orange juice

from about 1/2 of an orange

2 1/2

teaspoons

active dry yeast

1

large egg

1/4

cup

white sugar

1

teaspoon

orange zest

from 1 orange

3

tablespoons

unsalted butter

room temperature and cubed
Filling:
8

tablespoons

unsalted butter

room temperature

4

tablespoons

honey

2

teaspoons

cinnamon

1/4

scant teaspoon cardamom

Pinch

of salt

10

pistachios

chopped
Glaze:
2

cups

powdered sugar

4 to 5

tablespoons

orange juice

from about 1/2 of an orange

1/4

teaspoon

vanilla extract

Pinch

of salt
Instructions
Spray a medium bowl with cooking spray and set aside. To the bowl of a stand-up mixer, with the dough hook attached, add the flour and salt; give it a stir to incorporate the salt.

In a small saucepan, set over low heat, combine the milk and orange juice; heat until just warm to the touch (110 degrees F). Remove the pan from the heat and sprinkle the active dry yeast on top of the mixture and allow to sit until it begins to be foamy, about 5 to 7 minutes. (If after 5 minutes, there is still a bit of active dry yeast that hasn't been incorporated, feel free to whisk it into the mixture.) In a small bowl, whisk together the egg, white sugar and orange zest until smooth. Pour the egg mixture into the yeast mixture and whisk until combined.

With the mixer running on low, pour in the yeast and egg mixture. At the beginning the dough will be shaggy and you'll maybe think to yourself that there isn't enough liquid but just you wait! Next, add the softened butter. It'll eventually (after around the minute-mark) come together and start to become a cohesive dough. Run the mixer for about 6 to 7 minutes, until the dough is smooth and sticky. Transfer the dough to the prepped medium bowl and cover with a towel until the dough has doubled in size, about an hour and a half.

In a small bowl, make the filling by mashing together the butter, honey, cinnamon, cardamom and pinch of salt together. Lightly flour your work surface and drop the dough onto it. Roll the dough into a 17 by 12-inch rectangle that's about 1/8-inch thick. Spread the filling onto the dough, being sure to stop an inch before the edge so the filling doesn't ooze out when you roll it. Sprinkle the chopped pistachios atop the filling

Roll the dough toward you, being sure to that's it's a little snug. Transfer the large roll to a cutting board and transfer to the freezer to chill for 10 minutes (this will make it easier to slice). Remove it from the freezer and slice 1-inch rolls (I find that using a serrated knife is the best tool for the job). Transfer the rolls a 6-inch baking pan and cover with a towel to rise for the second time, around 1 hour. They'll rise into each other a bit—this is ok!

Preheat the oven at 350 degrees F. When the oven is preheated, add the rolls and bake for 15 to 20 minutes, until the tops are lightly golden brown. To make the glaze, whisk together the powdered sugar, orange juice, vanilla extract and pinch of salt until smooth. Pour the glaze on top of the warm rolls and serve.
(This blog post is part of a paid SocialMoms and Wolf blogging program. The opinions and ideas expressed here are my own.)