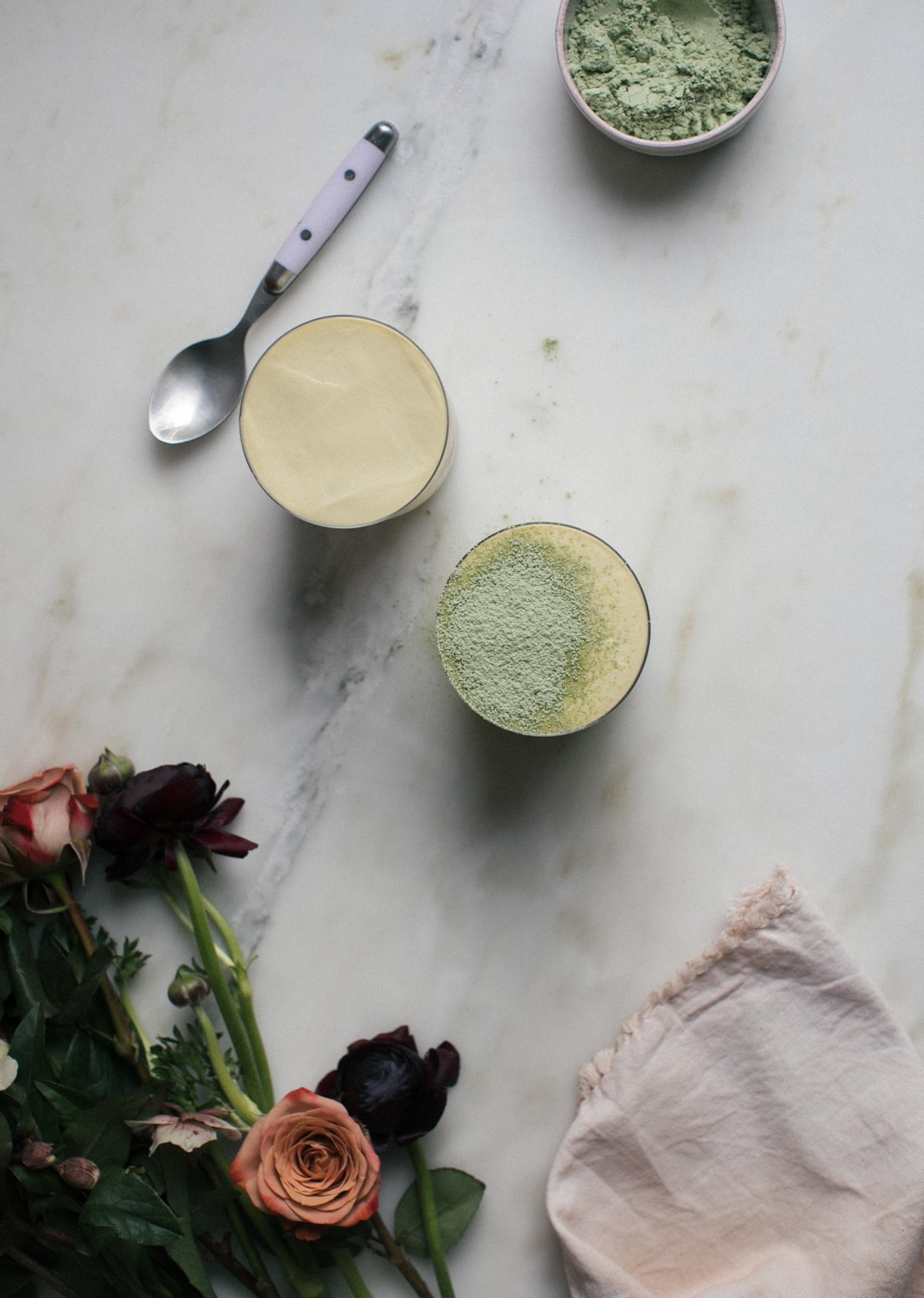 I know I'm a million years late but I'm currently VERY hooked on The Crown on Netflix.
I'm really into the fact that her husband had to take her name and I also love the corgis that show up from time to time. I do, however, wish there was a full-time corgi in the show. They need to work on that for season 2.
It's Valentine's Day next week and it lands on a Tuesday (very unromantic day of the week). Josh and I have zero plans as of now. I'm guessing we'll go out to a restaurant this weekend. We're not big on going out on Valentine's Day itself because prix-fixe menus and all that drama is too much.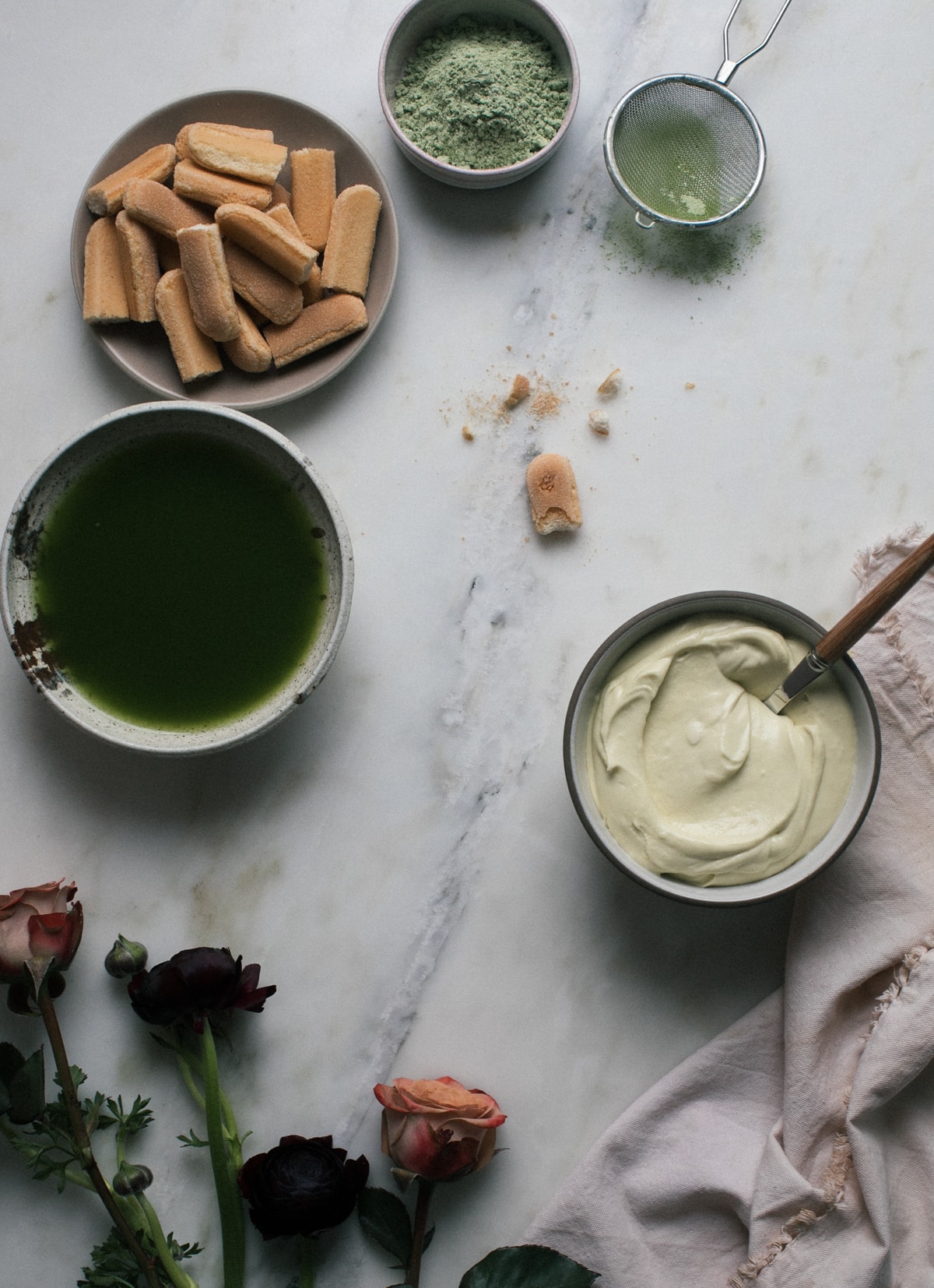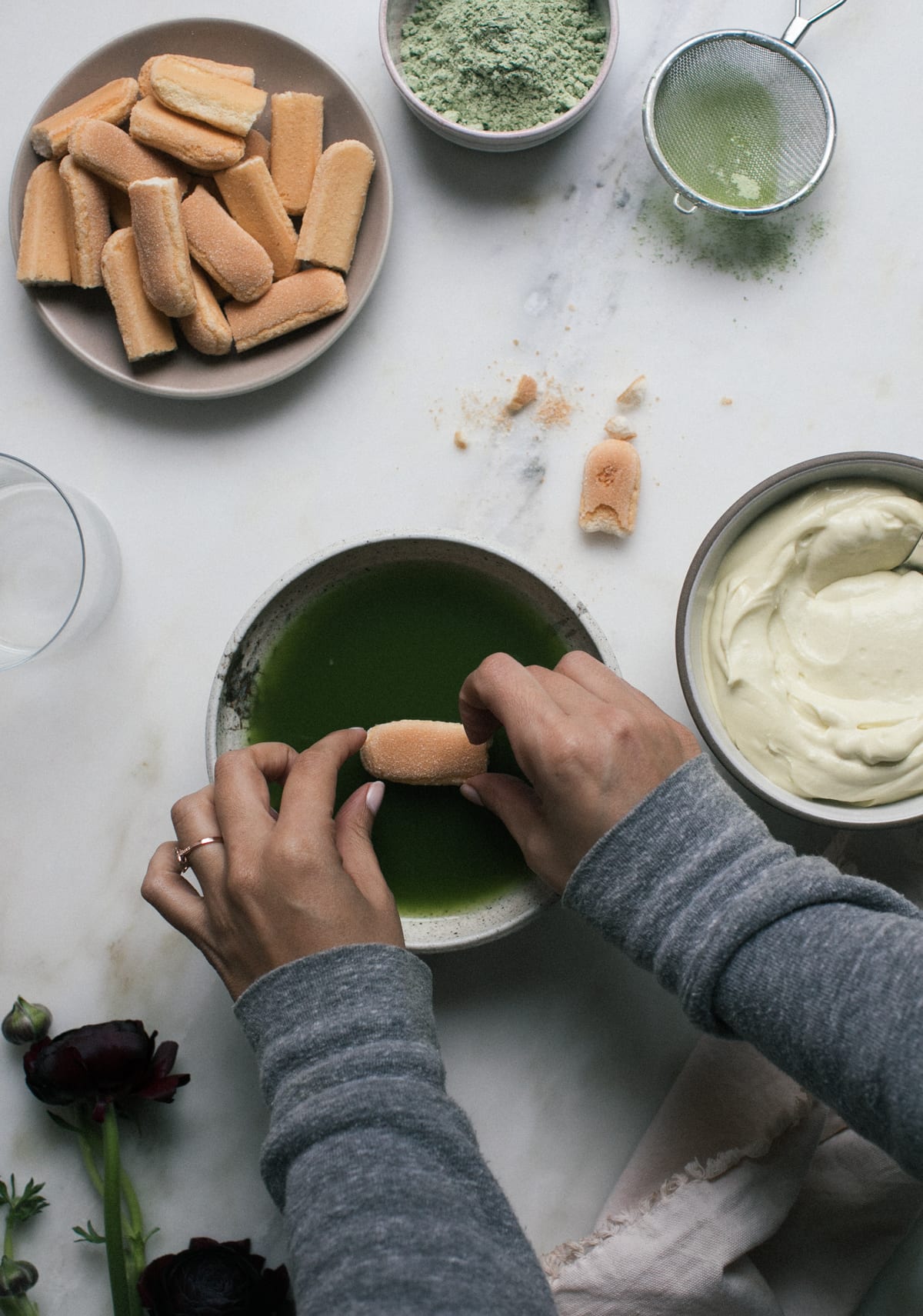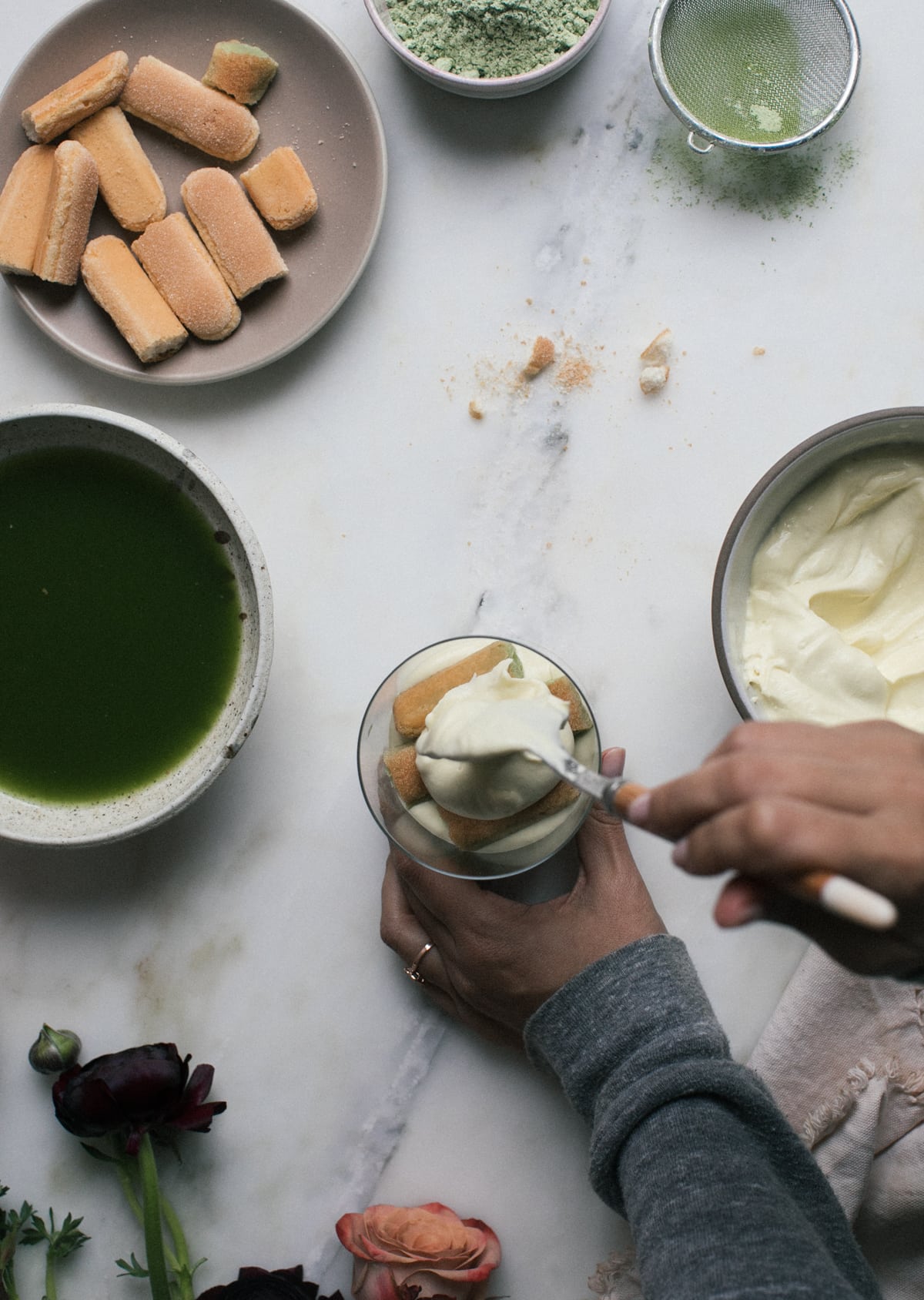 It's way easier to stay at home. And more delicious, I say. This matcha tiramisu has been on my to-make list for a year or so. I'm always looking for different ways to make tiramisu because the sweetened mascarpone is simply delicious.
I've never been temped to make my own lady fingers. I know a lot of people do it but seriously it's so easy to buy it and it makes this recipe the absolute easiest thing ever to throw together.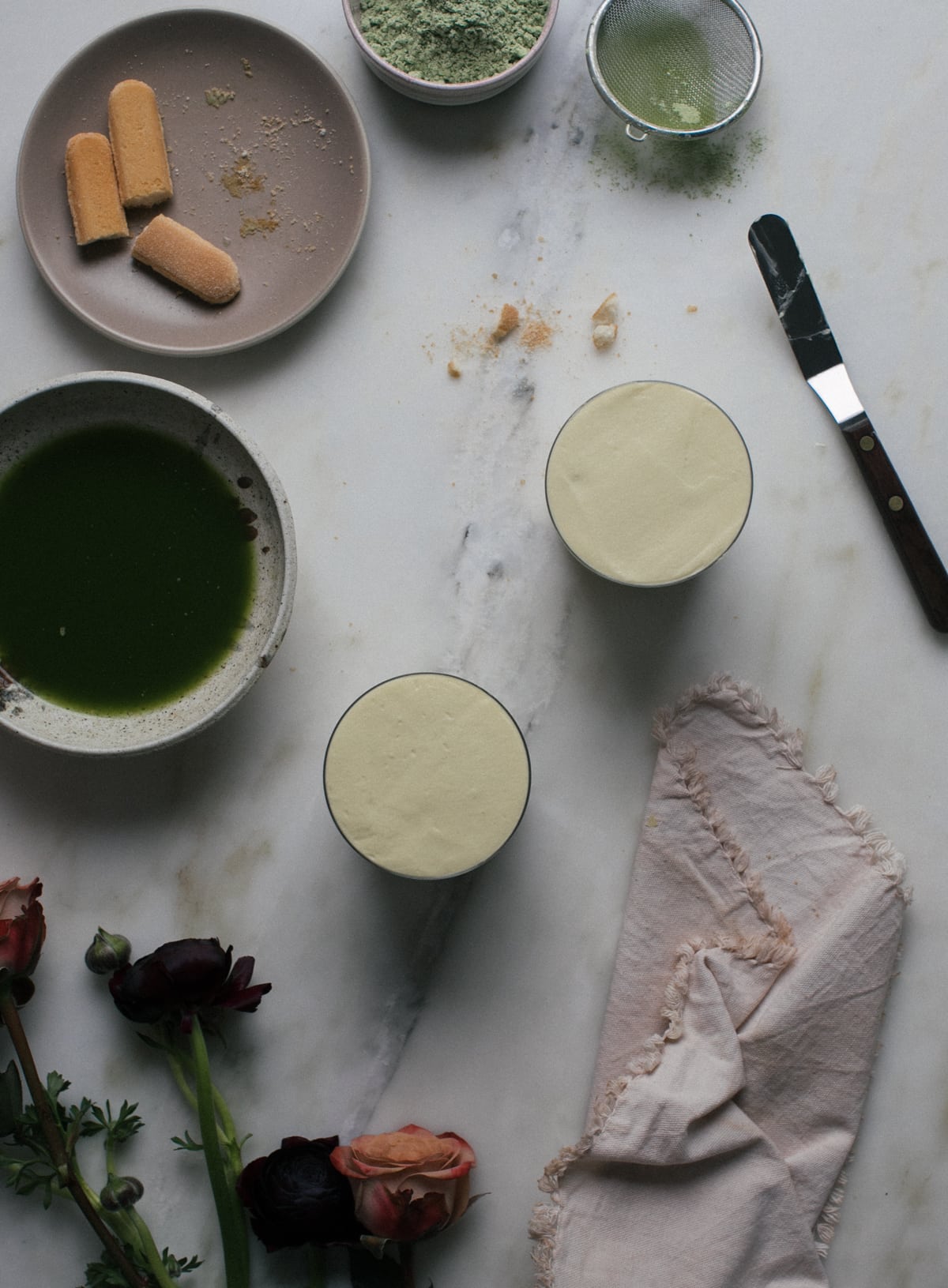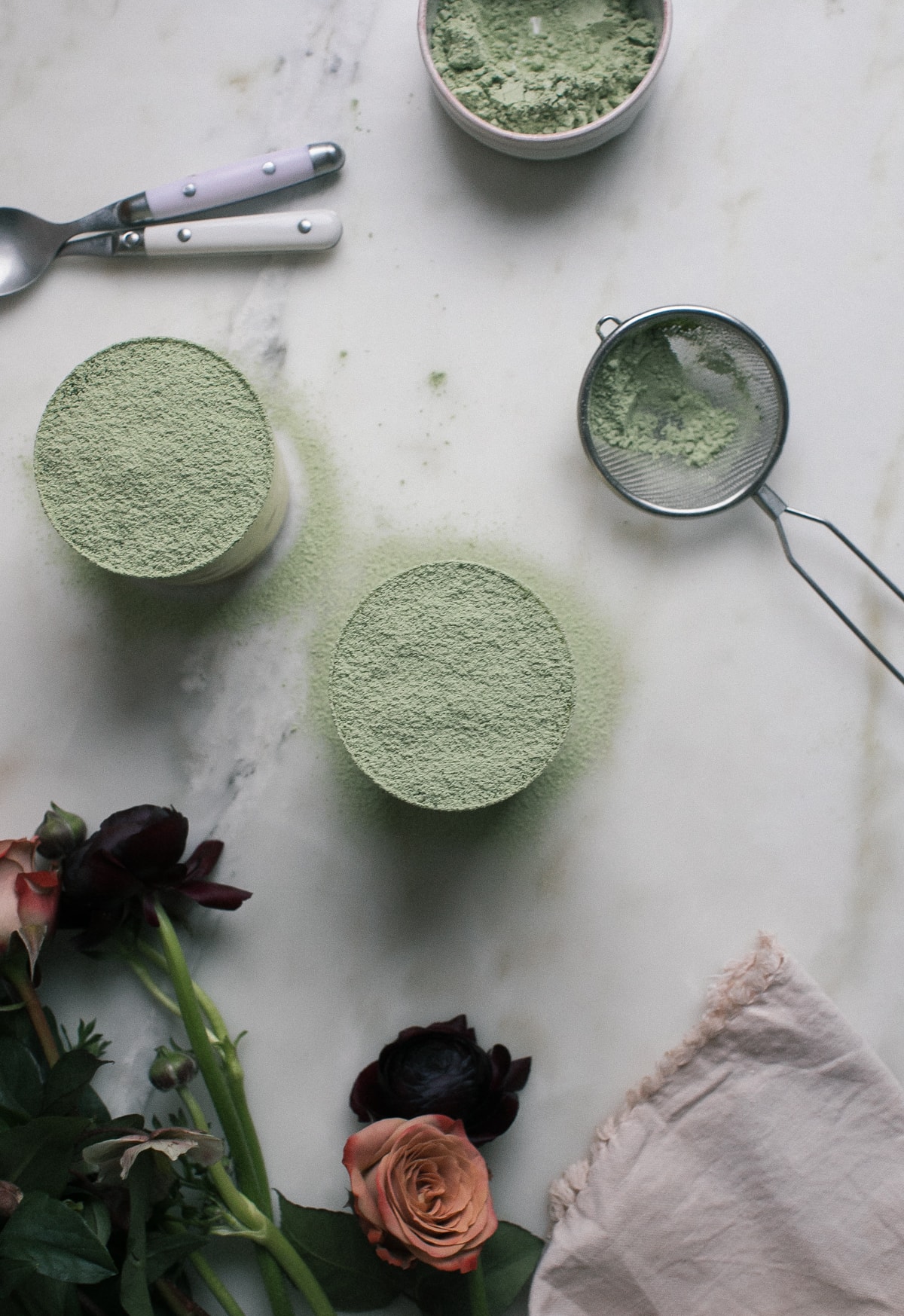 You could even do it the day before and have 'em ready to go in the fridge. These are the perfect mix of matcha and sweet. Not too bitter and not too sweet.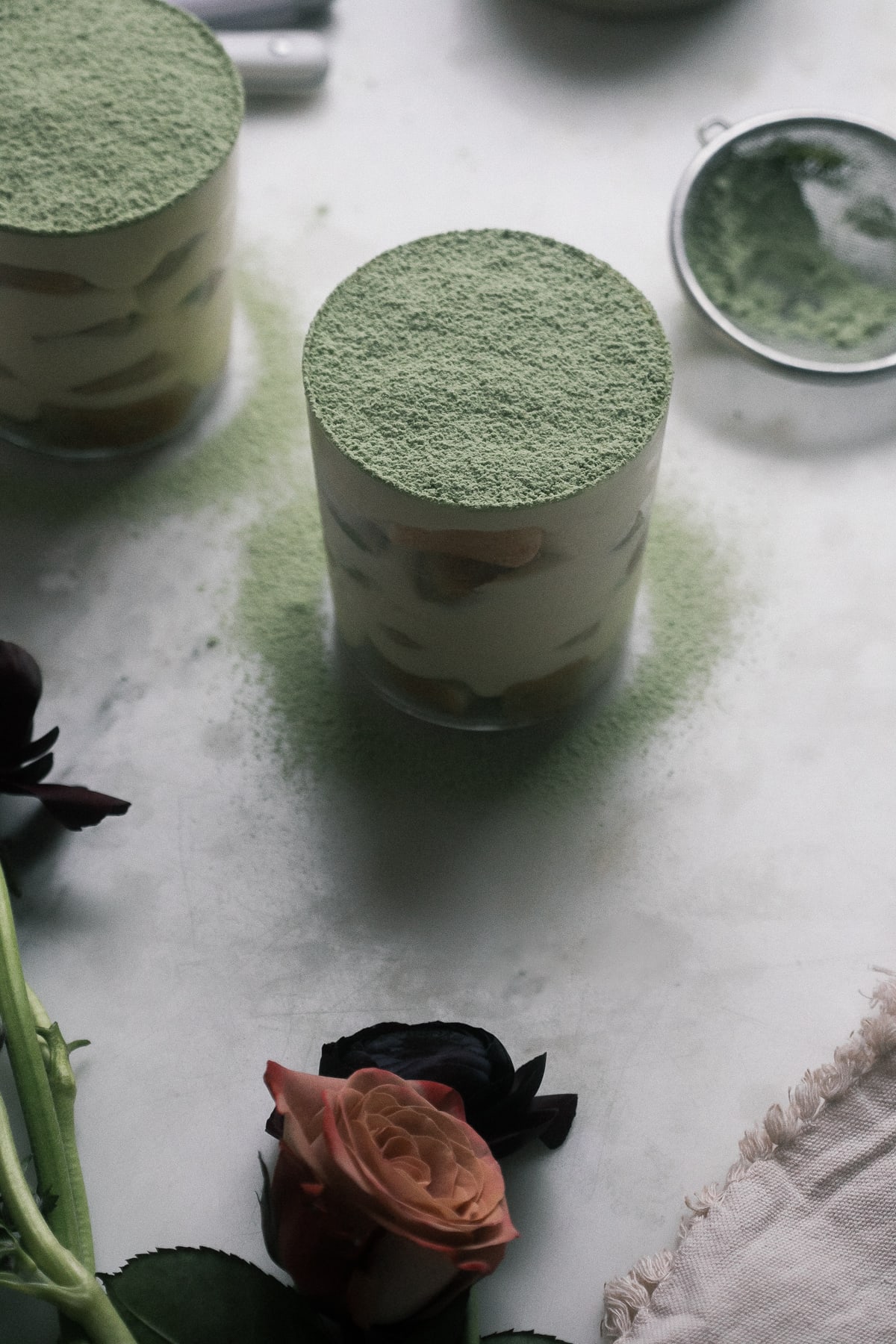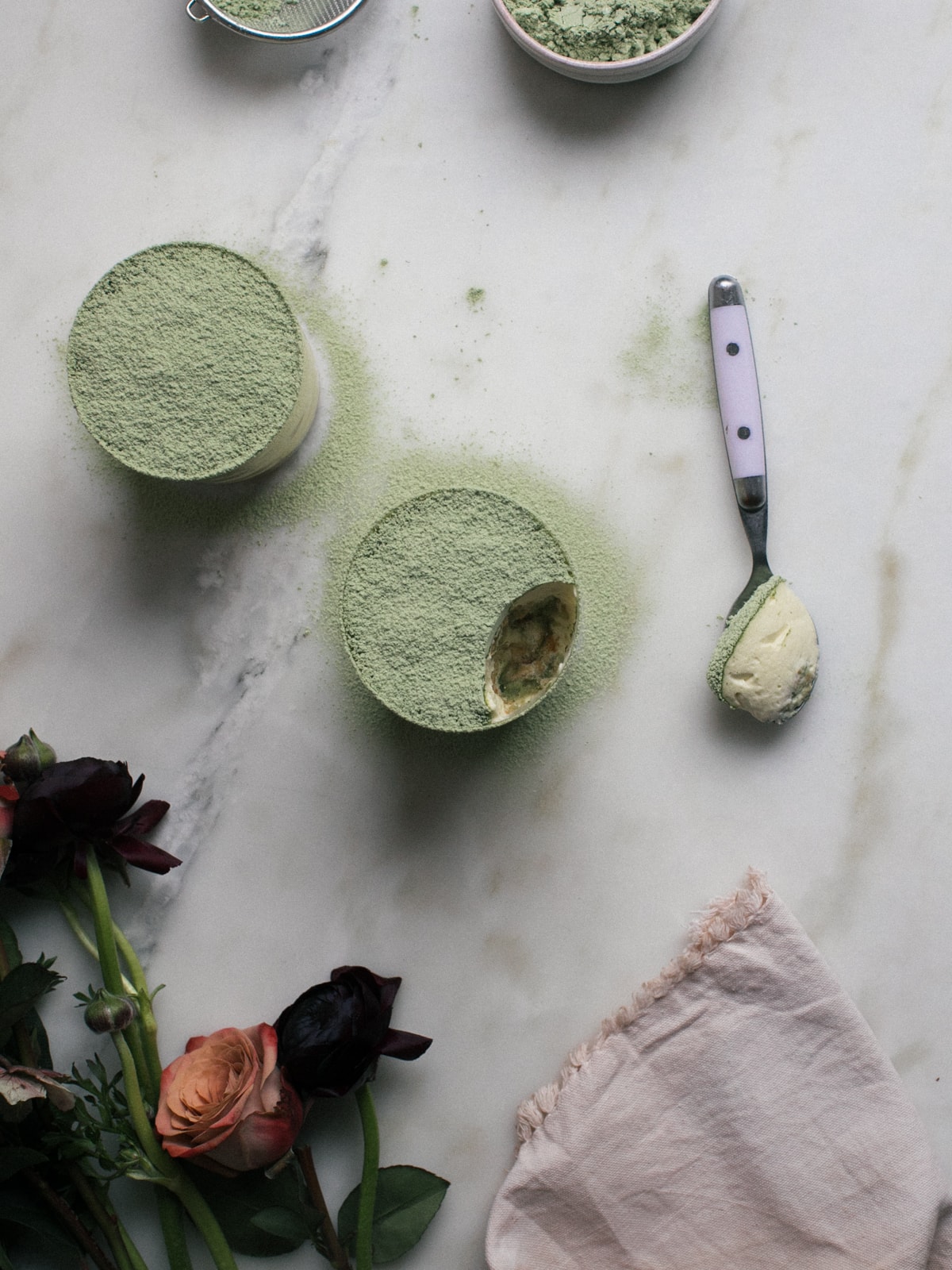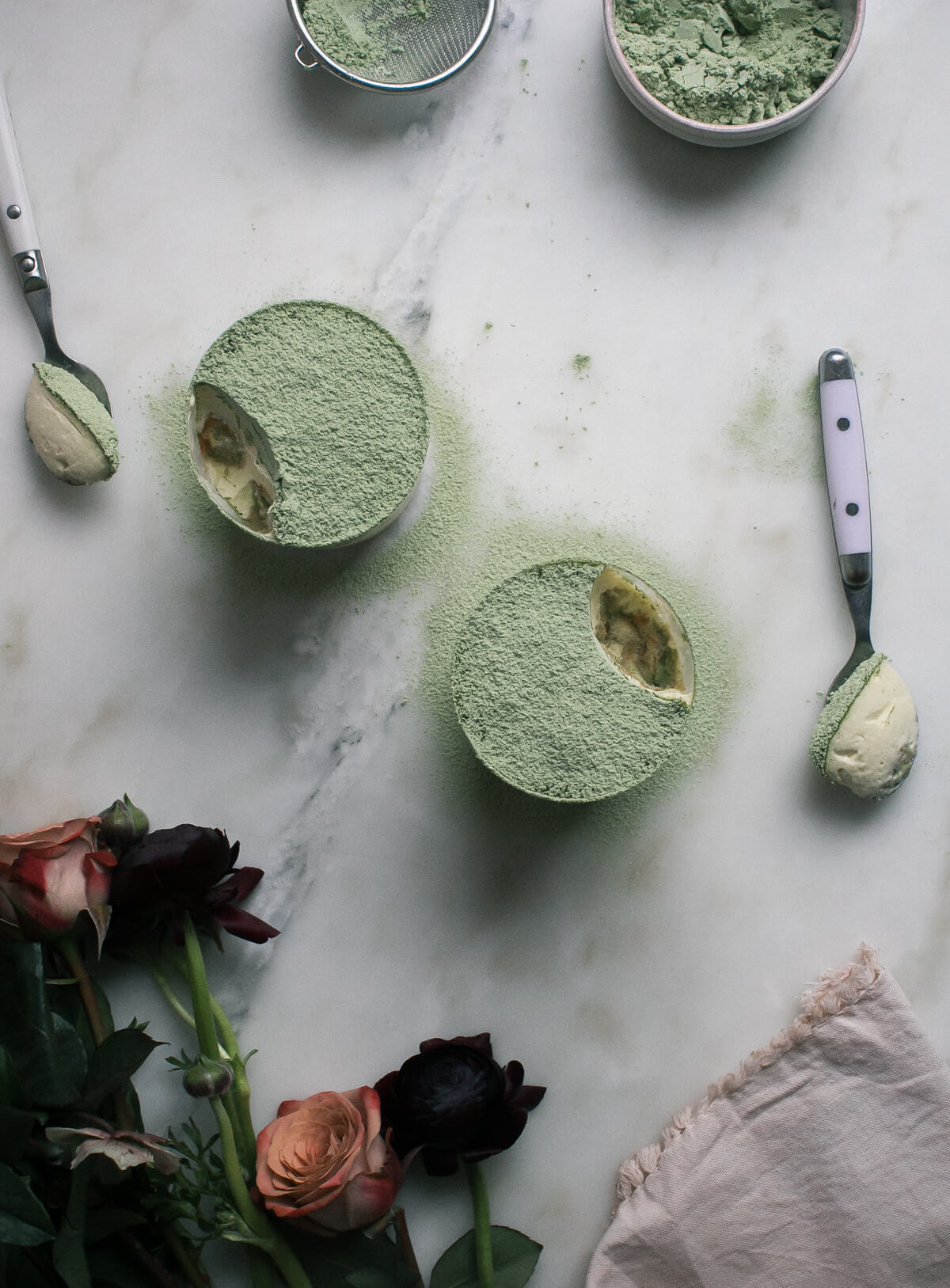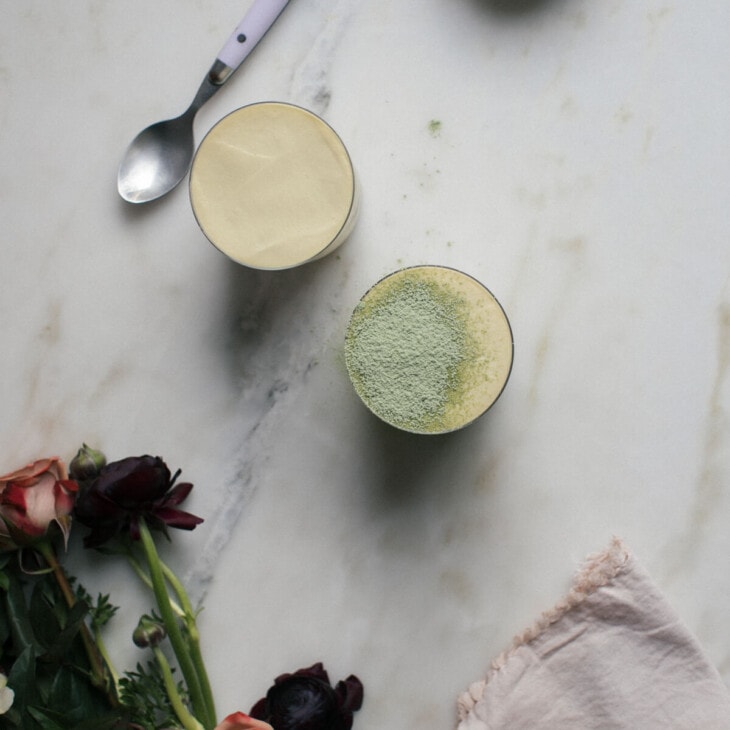 Print Recipe
Matcha Tiramisus (for Two)
Ingredients
Matcha Tea (for dunking lady fingers):
1

cup

hot water

1

teaspoon

honey

1

teaspoon

matcha powder
Mascarpone Filling:
1

cup

marscarpone

1/4

cup

granulated sugar

2

large egg yolks

1

tablespoon

heavy cream or milk

Pinch

of salt
For Assembly:
2

teaspoons

matcha powder

1/2

cup

powdered sugar

12-16

lady fingers
Instructions
To make the matcha tea: Whisk together the honey and hot water until the honey has dissolved. In a bowl, add the matcha and pour in a few teaspoons of water (you can eyeball this). Whisk the matcha powder and water together until the matcha has dissolved completely. Pour in the remaining water and mix. Set aside.

To make the mascarpone filling: To a bowl of a stand-up mixer (you can also use a bowl with a whisk, too!), add the mascarpone, sugar, egg yolks, heavy cream or milk and pinch of salt. Beat until light and fluffy, about 3 minutes. Pour in a tablespoon of the matcha tea mixture and whisk one last time until combined.

To assemble the tiramisu: In a bowl, sift together the matcha powder and powdered sugar together. Next, pick your two vessels (see "Notes" for more vessel ideas). If you're using glasses (like I did), you'll have to break the lady fingers in half.

Dip each piece of lady finger in the matcha tea for about 10 seconds and transfer them to the bottom of the glass. Dip a few more pieces of lady finger in the matcha tea until the first layer is full and reaches the edges of the glass. Top with a tablespoon of the mascarpone mixture. Repeat until each glass is full. Smooth the top with a butter knife or off-set spatula. Transfer to the fridge to set for at least 2 hours, ideally 4 to 6 or overnight. Dust the tops with the powdered sugar/matcha mixture and serve.
Notes
Vessel Options: Glasses, mugs, a small casserole dish would be good, too!