Do you have an autumnal to-do list? And by "to-do list," I mean a fun to-do list. I wrote a short one at the beginning of the season and at the very top was "invite people over!" I've been super slow on putting together some of the rooms and that's been stopping me but hey, the den is almost done (post coming soon!) so I figured it was time to get my friends together.
For this post, I teamed up with McCormick Gourmet! I wanted to throw a dinner party inspired by Northern Africa and McCormick made this easy with a new seasoning collection that consists of McCormick Gourmet Organic Harissa Seasoning (inspired by the North African paste) and McCormick Gourmet Organic Berbere Seasoning (an Ethiopian spice mixture).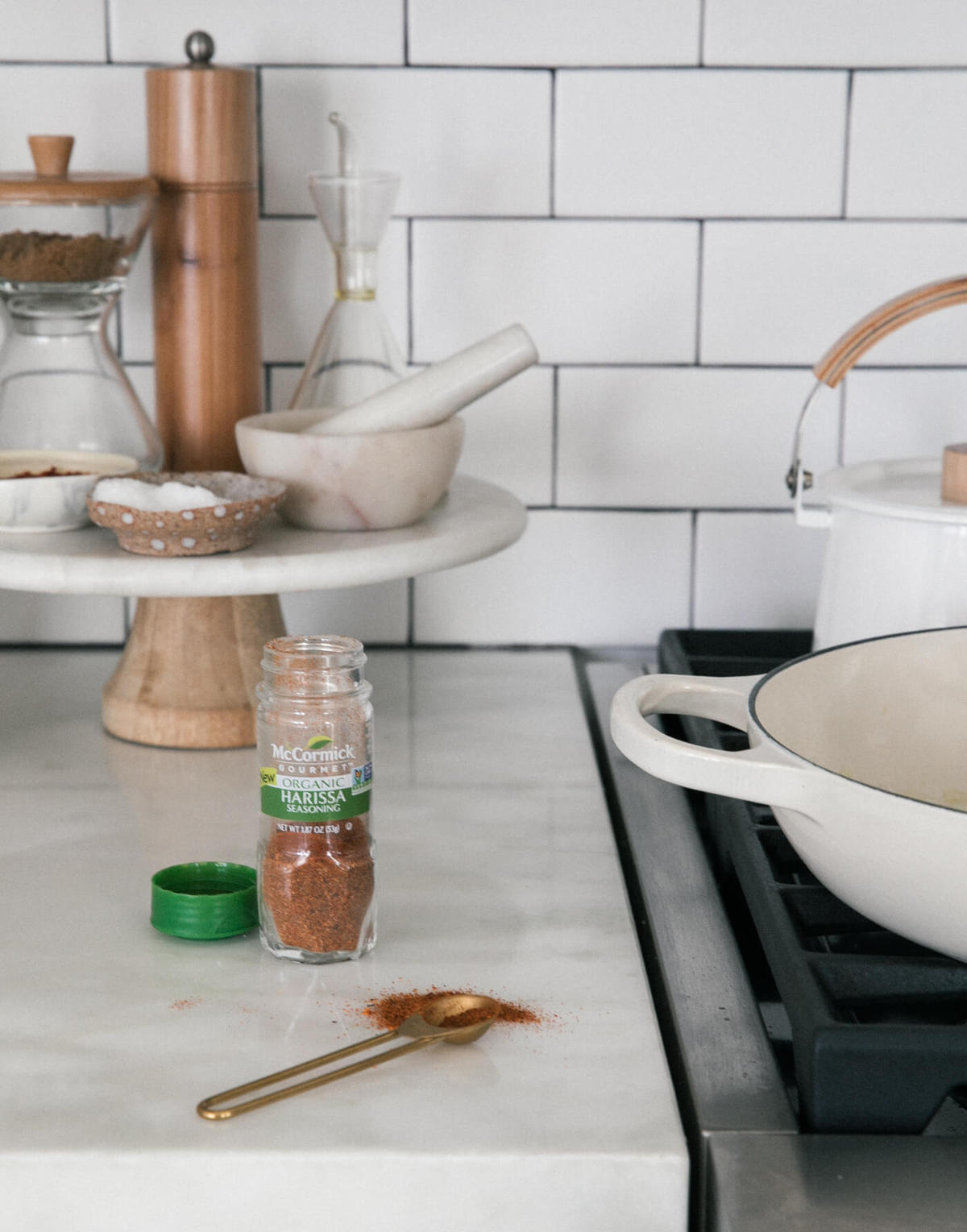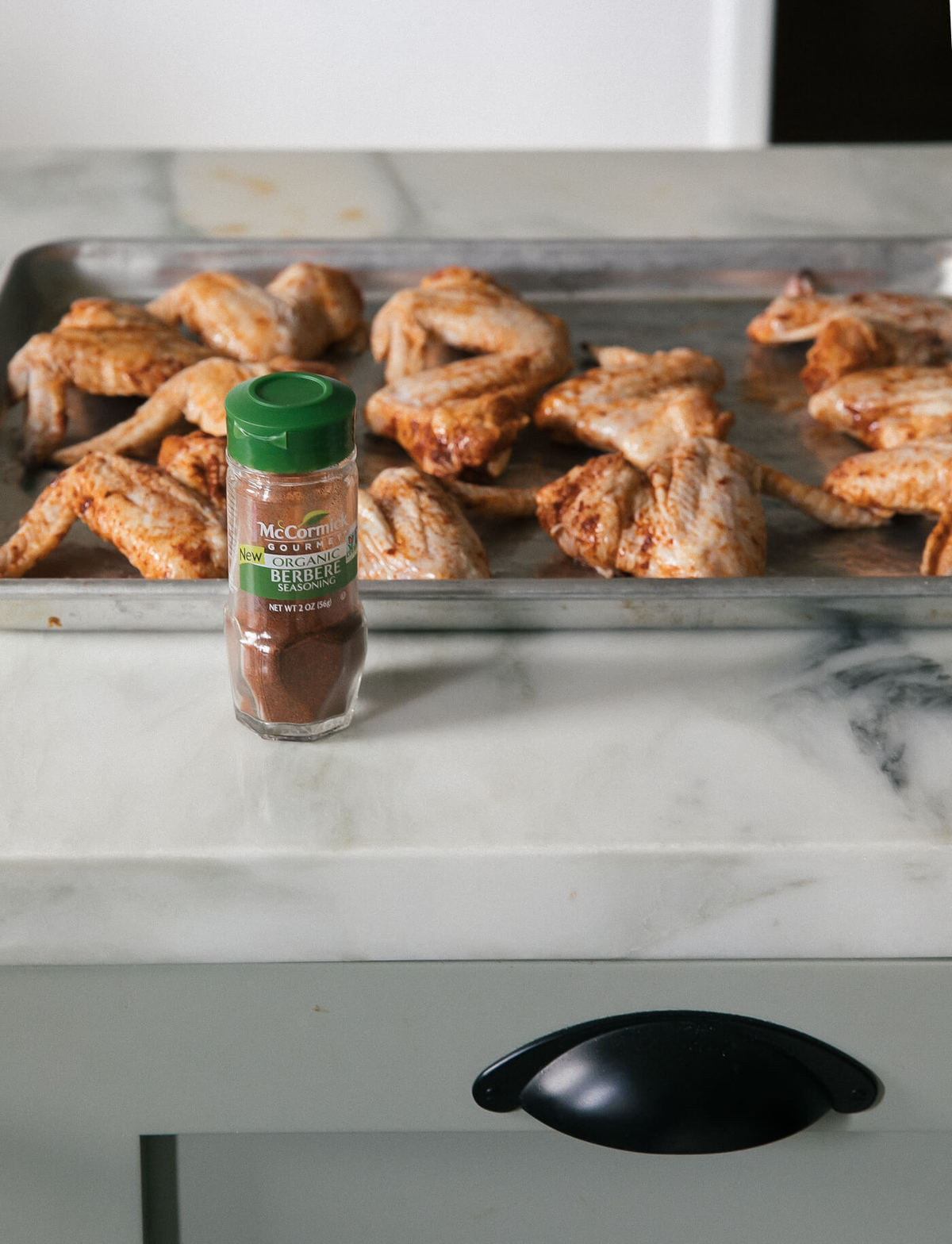 These are some of my favorite flavors and I find myself using the traditional harissa paste all the time, but, admittedly, it's hard to find. McCormick Gourmet's new seasoning blend is so much easier to use than its counterparts because if you want a paste-like consistency, you can just whisk it with a bit of olive oil and boom! a paste.
I didn't use it this way this time around; instead, I added it to this Tunisian chickpea stew (leblebi) at the start of the dish. It's a super easy thing to throw together and the best part about it is that you can easily make it ahead and then reheat it when people come over. Traditionally this dish is served for breakfast but since I am a huge fan of breakfast for dinner, it works.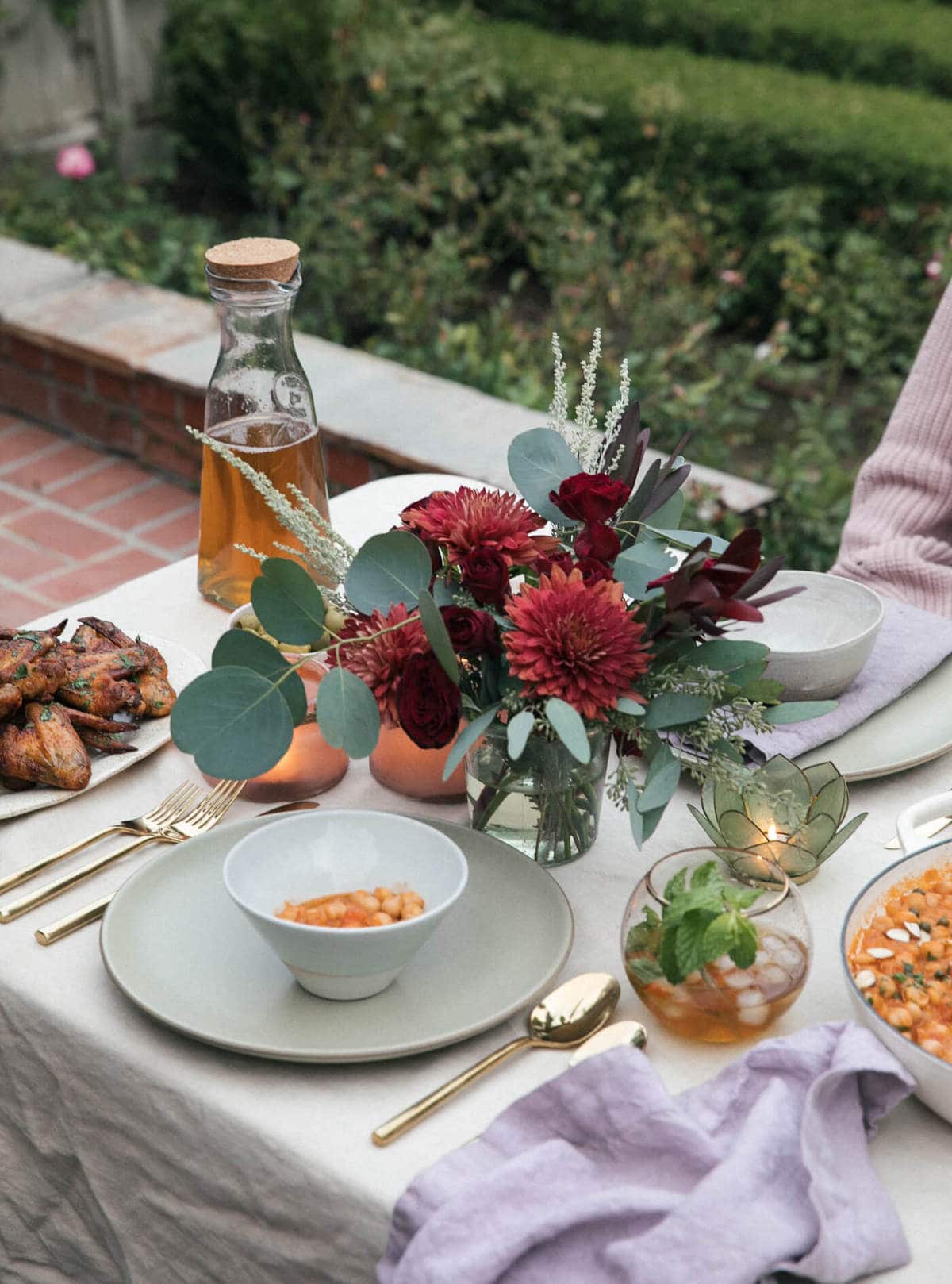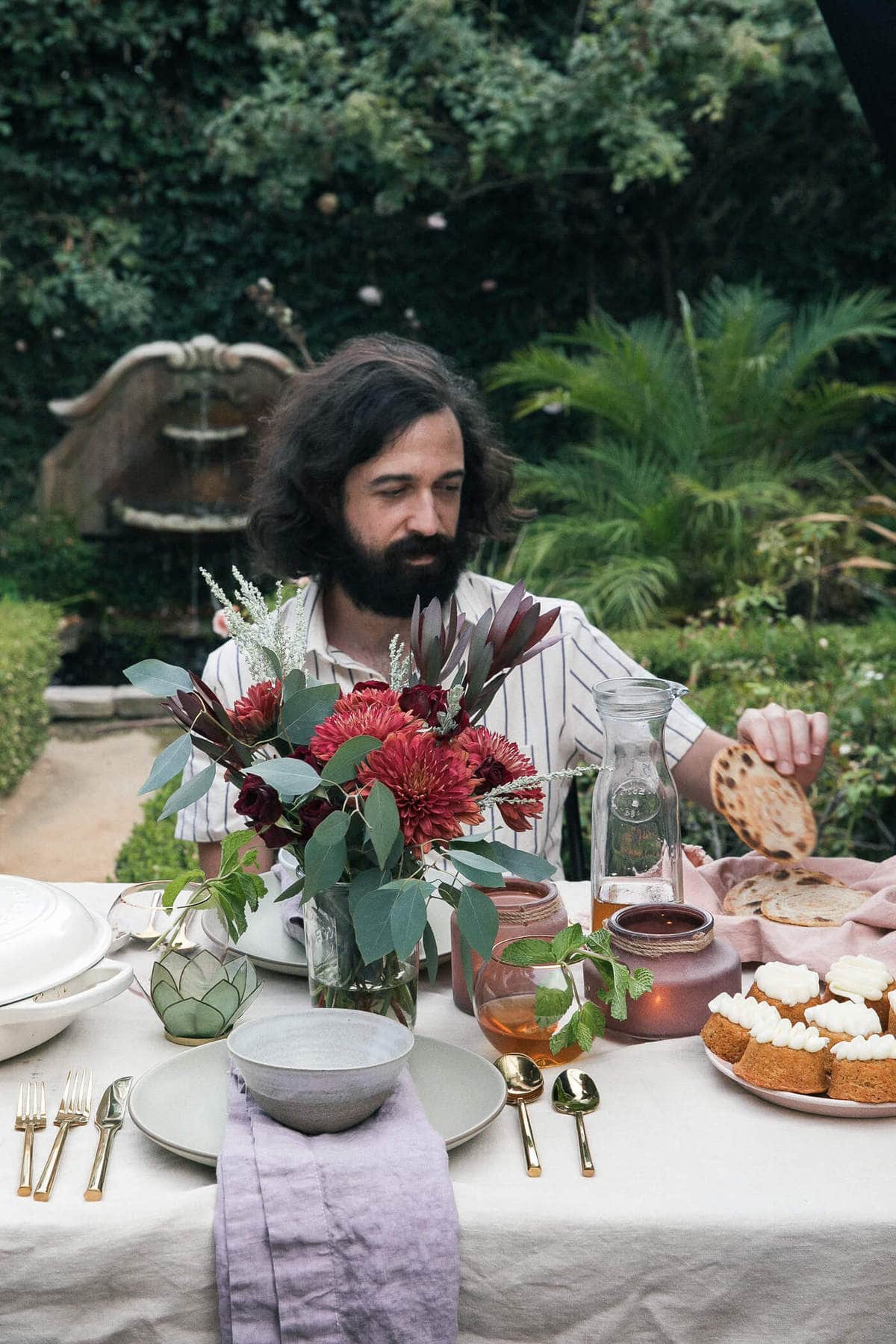 The harissa seasoning gives this dish all the seasoning it needs—it's so flavorful and consists of ground up chilis, warm spices and mint. When I was recipe testing, I mayyyybe added a bit too much and my mouth was on FIRE! The one tablespoon is the perfect amount for this many chickpeas.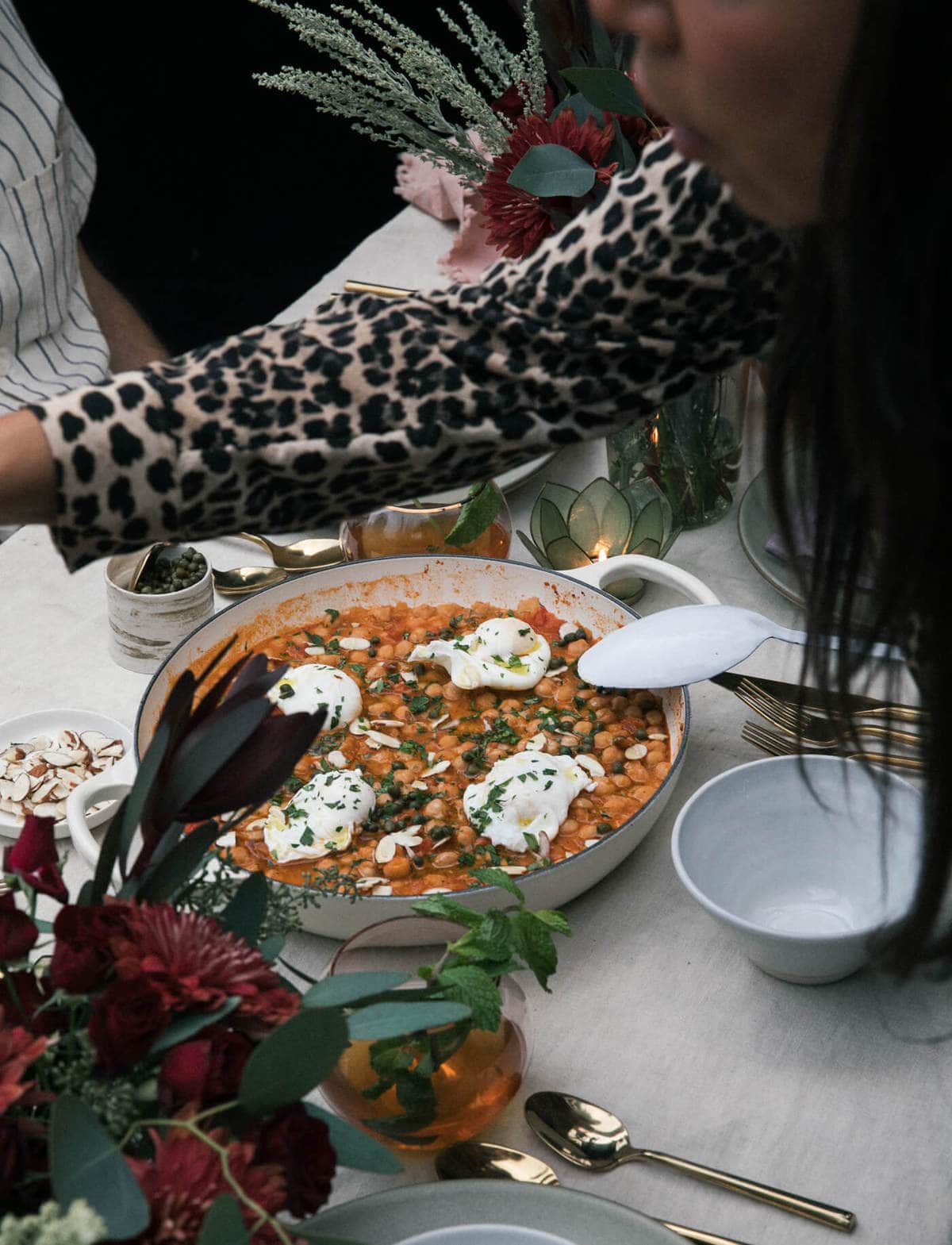 I also wanted to include an easy appetizer and so I turned to McCormick Gourmet Organic Berbere Seasoning which is SO good. Berbere is from Ethiopia and Eritrea and it is so aromatic and flavorful—I love it! I've always wanted to make my own Berbere (I've seen recipes floating around the internet for it) but this is way easier. It consists of an array of spices like paprika, allspice, coriander, cardamom, ginger and red pepper. I settled on putting it on chicken wings for a super simple and easy appetizer.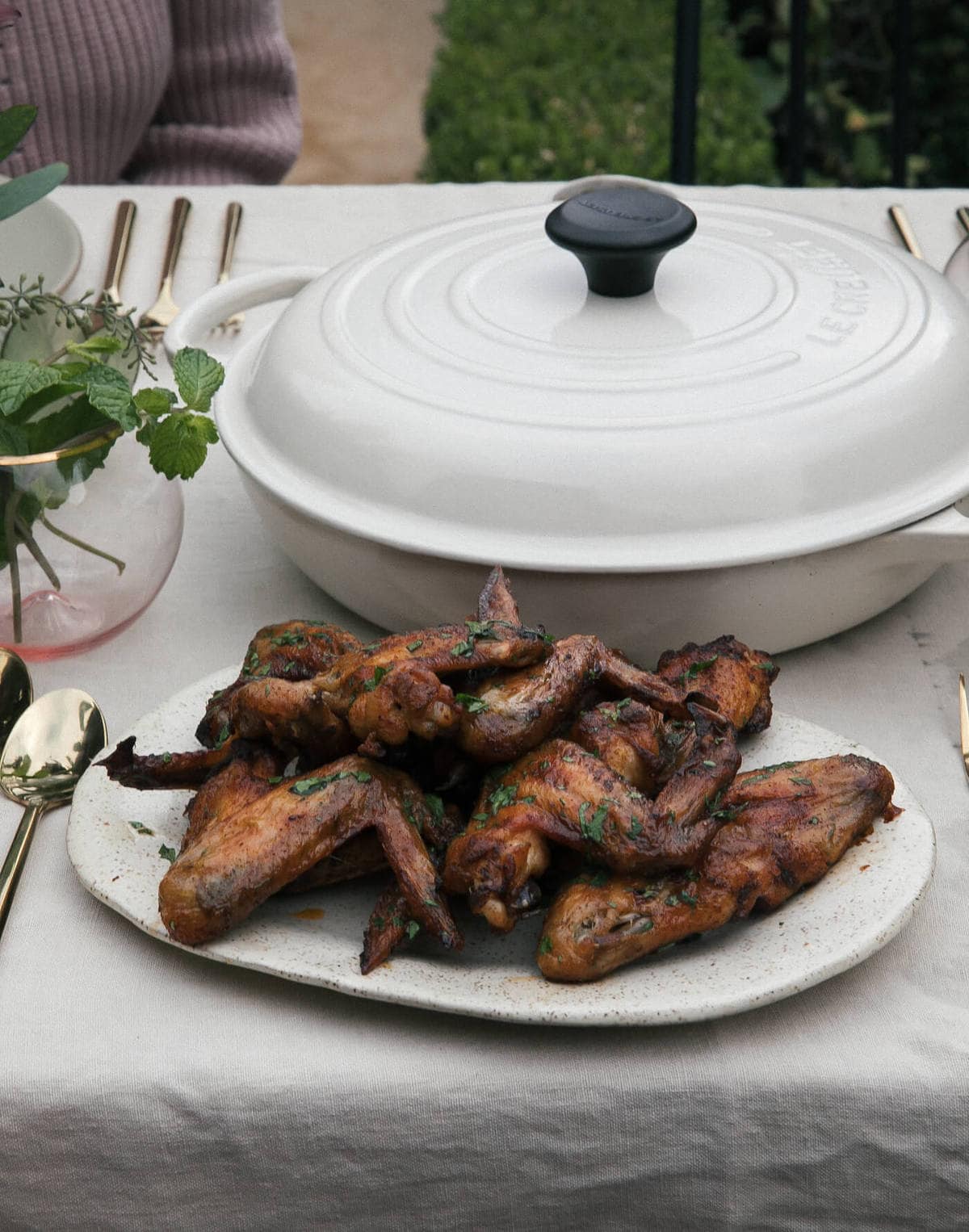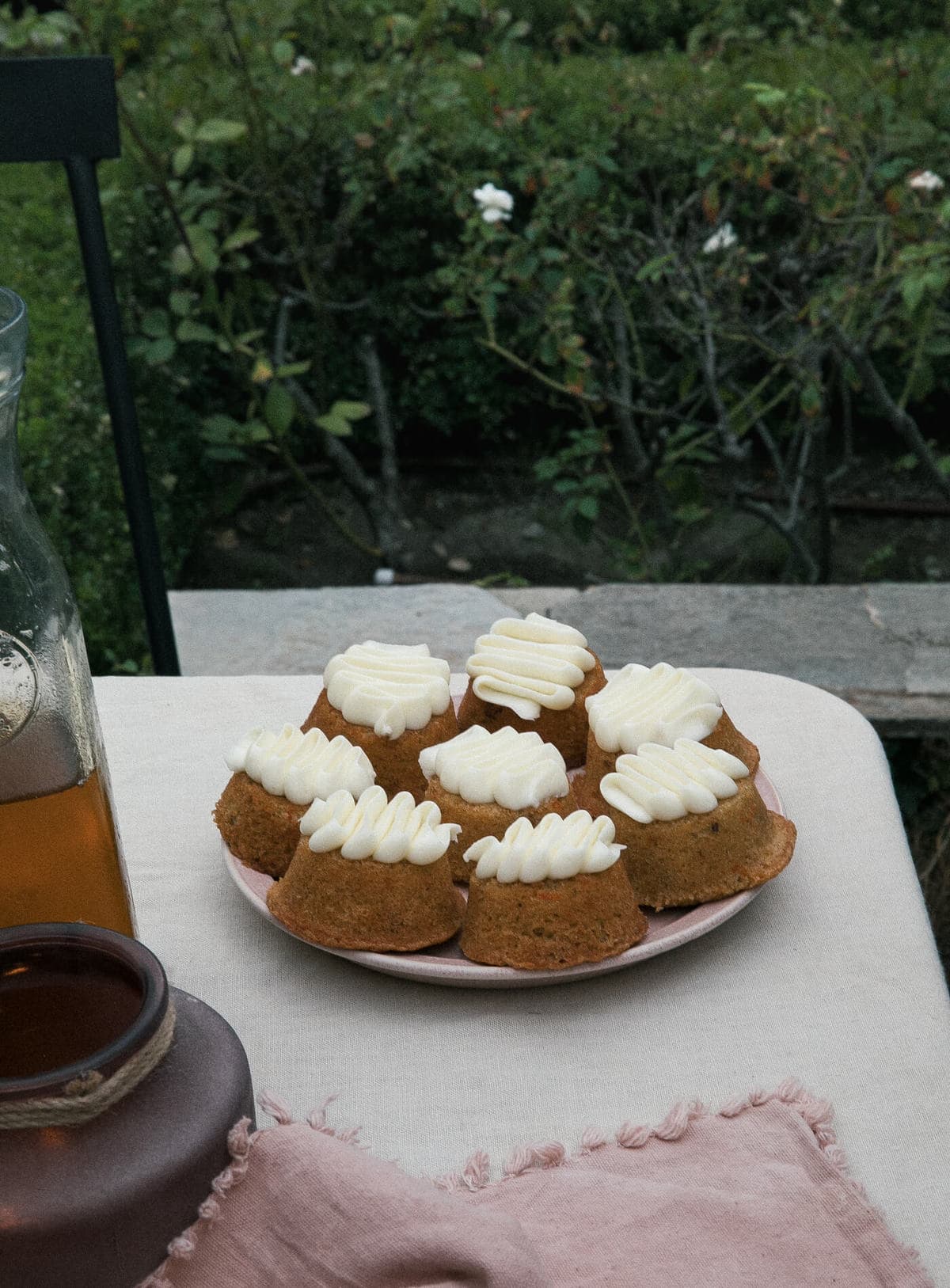 I have seriously made this once a week since I've recipe tested this. It's great as an appetizer (as seen here) but almost even better for a super easy, hands off weeknight meal. There are only a few ingredients and I just toss the berbere spice mixture with the chicken wings, some salt and olive oil. I also drizzled the berebere on some delicata squash the other night and it was magical.
This is what my menu was:
Green Olives
Berbere Chicken Wings
Harissa Chickpea Stew (Leblebi)
Msemen (Flatbread)
Moroccan Mint Iced Tea
Ras al Hanout Carrot Cupcakes with Cream Cheese Frosting
It made for a chill vibes, perfect-for-fall kind of dinner party!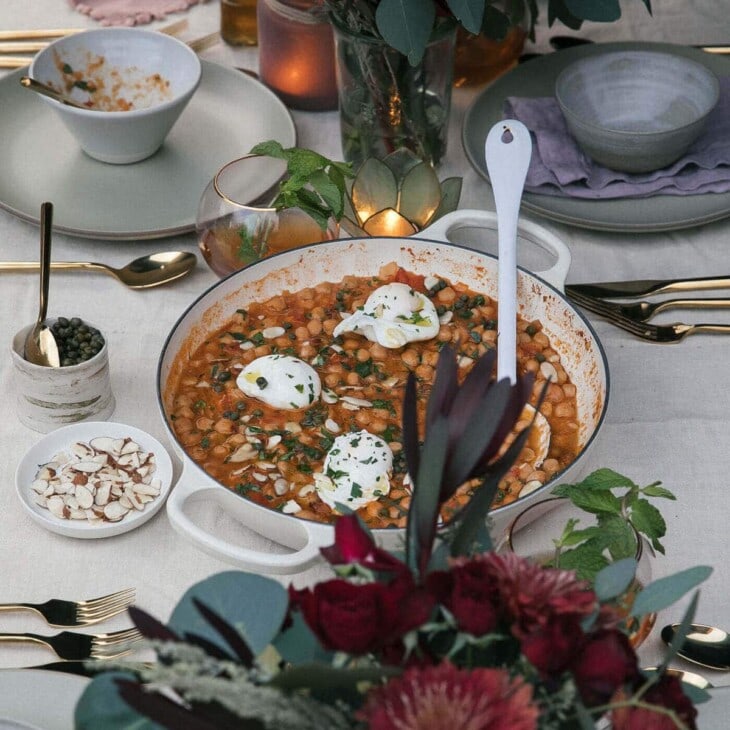 Print Recipe
Leblebi (Chickpea Stew)
Ingredients
Stew:
1/4

cup

olive oil 

2

cups

diced yellow onion

from about 2 small onions 

Kosher salt 

8

garlic cloves

minced

1

tablespoon

McCormick Gourmet Organic Harissa Seasoning 

8

Roma tomatoes

about 2 pounds, cored and diced 

4

15-ounce cans of chickpeas, drained and rinsed 

5

cups

water

Juice from 2 small lemons

about 3 tablespoons 
For Garnish: 
Poached eggs

Slivered almonds

Capers 

Minced Italian parsley
Instructions
To a large sauté pan, set over medium heat, add the olive oil. When the oil is warm, add the onions and a few pinches of salt; cook until softened, about 5 minutes. Next, mix in the garlic, harissa seasoning, 2 teaspoons of salt and tomatoes. Cook for an additional 5 to 7 minutes, until softened.

Pour in the chickpeas and water. Bring to a simmer and cover, cooking until all the flavors are married together and the chickpeas have softened, about 15 to 20 minutes. Squeeze in the lemon juice and stir. Give the dish a taste and adjust the salt to your liking. 

To serve, add a few poached eggs on top (optional), some slivered almonds, capers and Italian parsley. 
(This post is sponsored by McCormick Gourmet. Thank you for supporting the sponsors that keep A Cozy Kitchen cozy.)