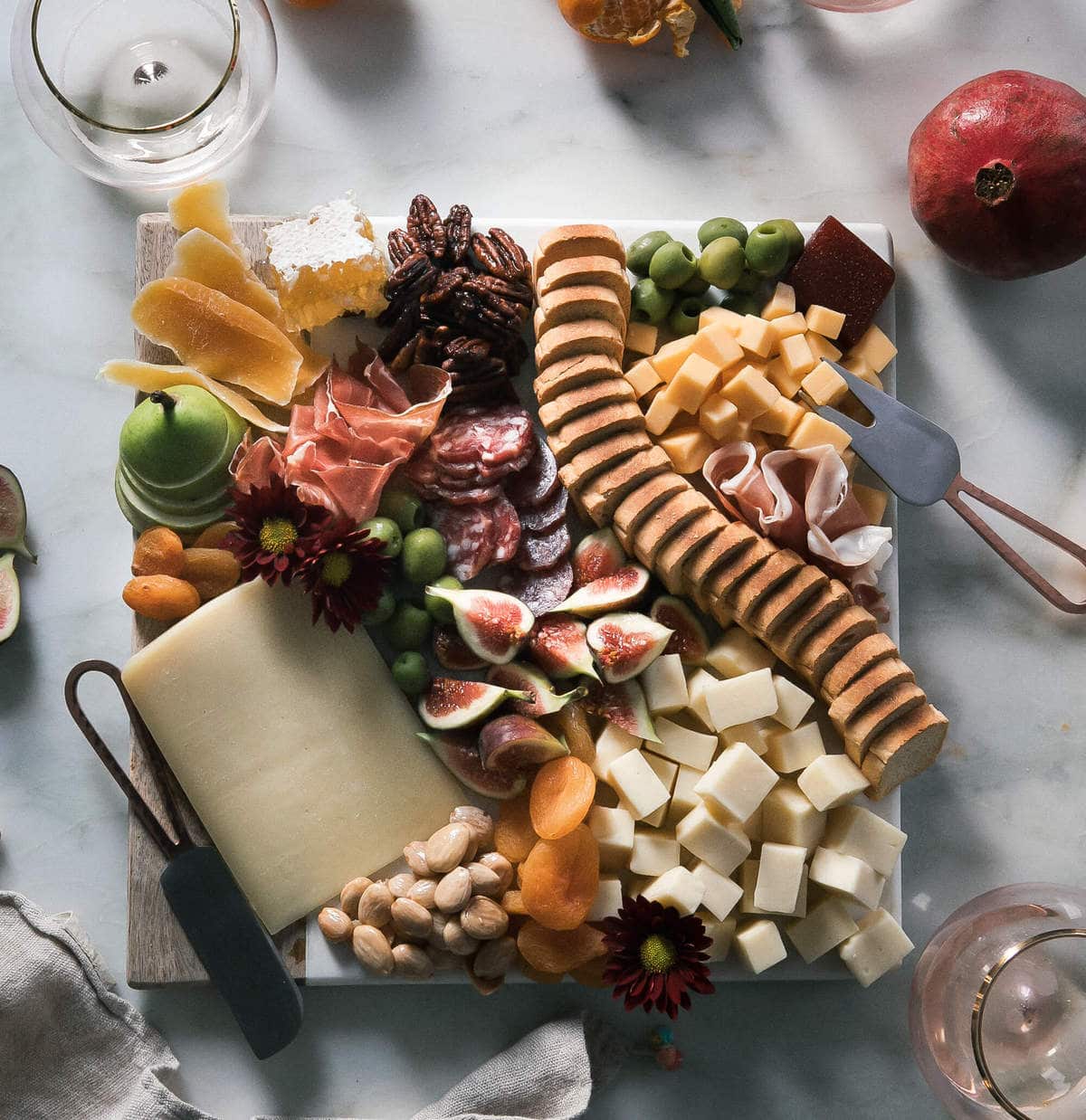 I'm not trying to brag but I have been invited to two holiday parties already and we haven't even entered the month of December. This is going to be a very fun season for me! I'm excited.
My neighborhood is very into the holiday spirit; each and every single house on the block already has lights up. In order to fit in with the Jones', we spent the weekend trying to get our lives together, i.e., getting rid of the squirrel-eaten pumpkins.
In preparation for this season, I wanted to put a mini guide together about Building a Winter Cheese Board!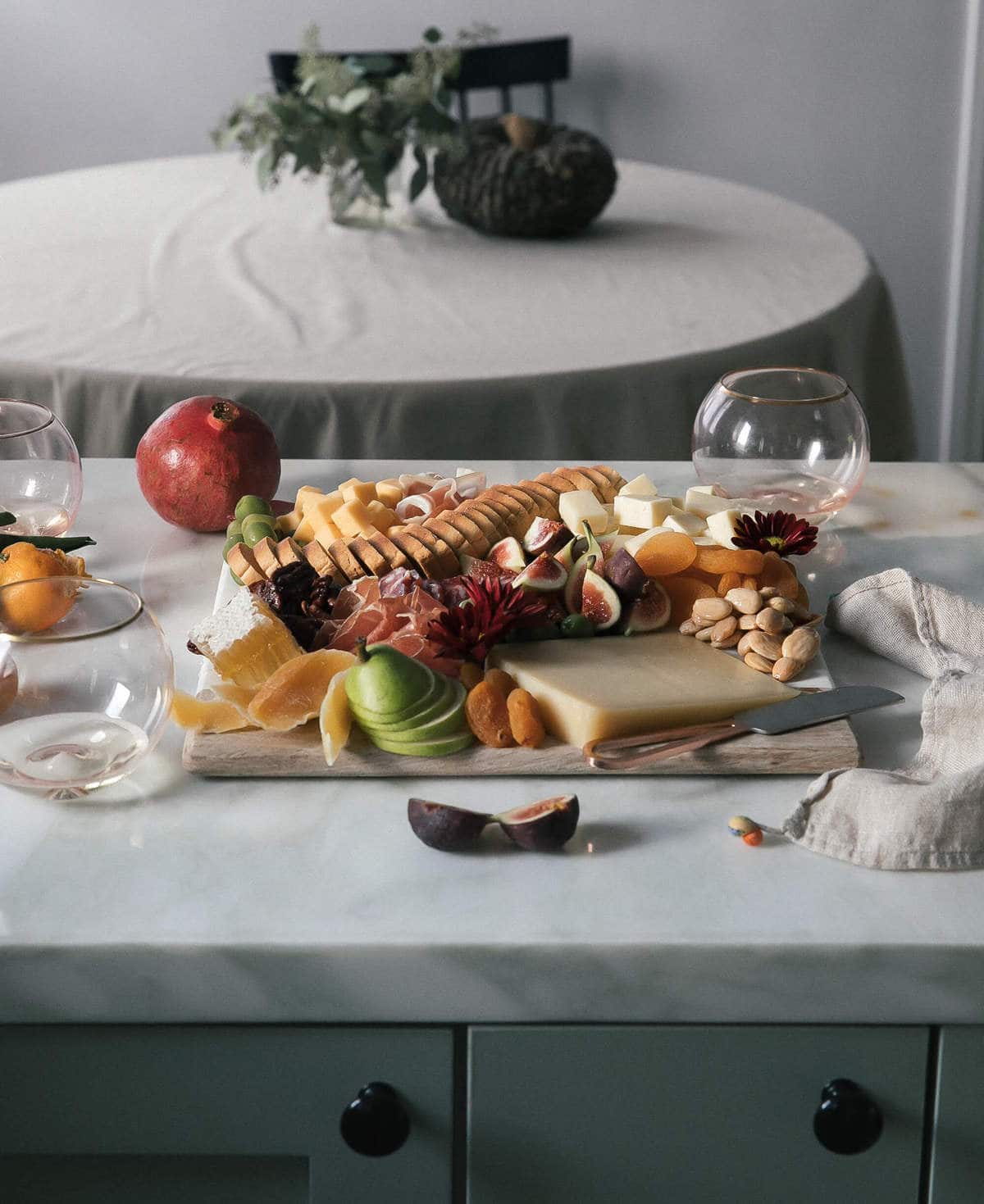 For this post, I teamed up with Roth Cheese original. Their cheeses are so amazing and made in Wisconsin using fresh, local milk from dairy farmers right down the road. The flavors are delicious and rich. While I think they're wonderful on a cheese board, I also think they're perfect for grilled cheeses, too; their meltability is on point! They'd also work in a gratin or melted over vegetables.
Here are some pointers on creating a winter cheese board:
Pick Your Cheeses – I cubed up the Havarti and Gouda for easy consumption. I decided to leave the Alpine-Style in its wedge mainly for aesthetic reasons lol. The Havarti is mild and buttery. The Gouda creamy with a hint of sweetness. The Alpine-Style is nutty. I like for all of the cheeses to complement each other, while all being different to offer some contrast.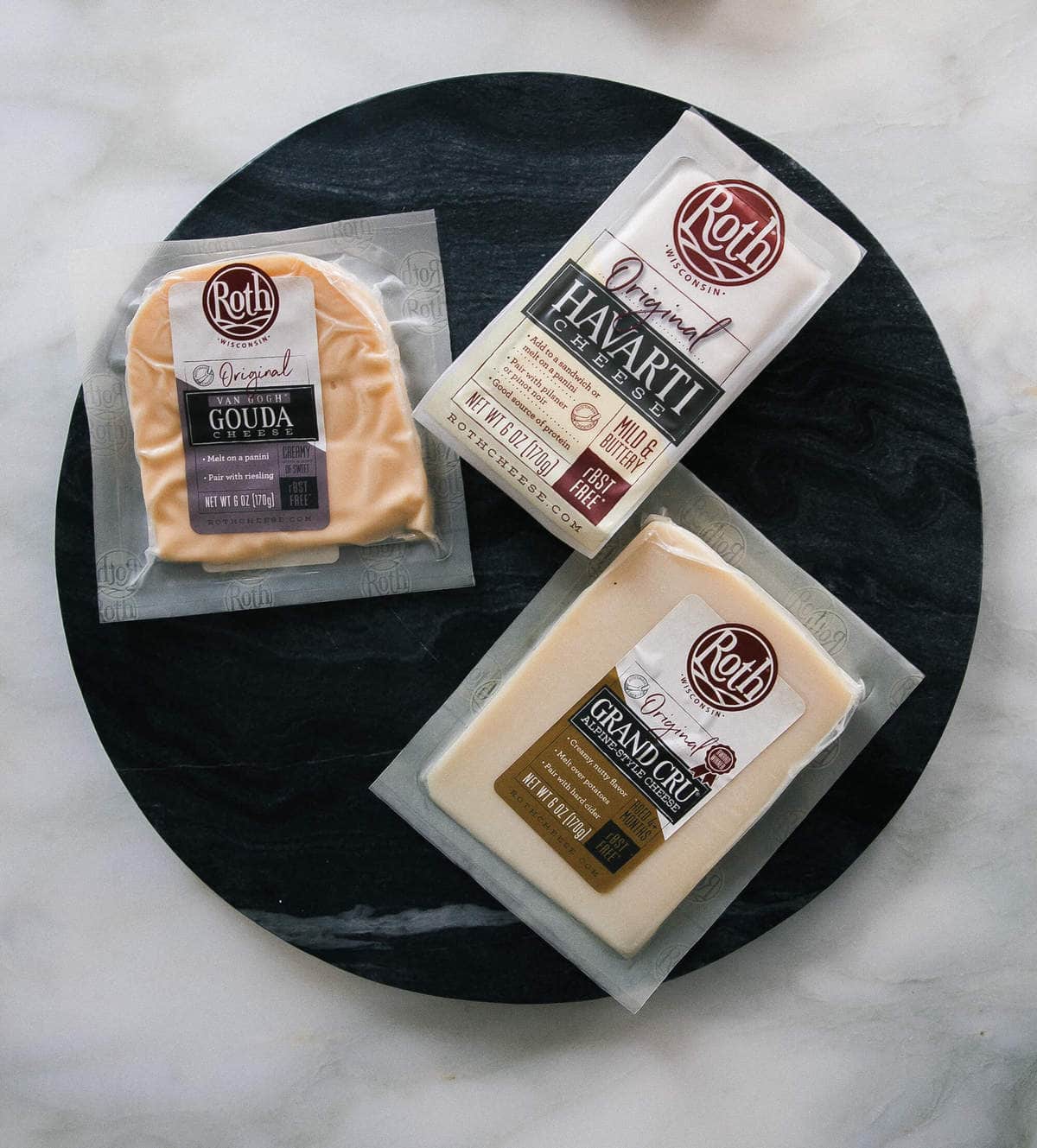 Continue Reading